Easy, delicious almond flour recipes make the perfect healthy treat. All the almond flour recipes listed are gluten-free, low in carbs, and keto-friendly.
If you're looking for a tasty way to create gluten-free baked goods, then picking up a bag of almond flour the next time you visit the grocery store should be high on your list of priorities.
Not only is using this alternative flour a great option if you need recipes that are void of gluten but even if you're not strictly doing a diet, you'll appreciate the flavor and nutrition both almond flour and almond meal provide.
This collection of keto almond flour recipes is full of delicious keto recipes that use only almond flour in one convenient place. Featuring loads of cookies, cakes, pies, bread and so much more!
Almond Flour Recipes
The use of almond flour is the perfect choice for those who can't have coconut products but still want to enjoy the benefits of the keto diet.
Just because you're on a keto diet and have an allergy doesn't mean you can't have baked goods. Almond flour makes the great substitution for gluten-free cookies, cakes, and other keto-friendly items.
What Is Almond Flour? What Is Almond Meal And How Do They Differ?
Almond flour is just finely ground almonds and it's made by using only skinless, blanched almonds. It's a great alternative to gluten-free flour and is prized in many low-carb baked goods such as cakes, bread, cookies. It also boasts a much finer texture than almond meal.
In the case of almond meal, it is made of ground almonds that still have their skins and have not been blanched so it has a more coarse texture. You'll notice that the recipes in this collection feature the use of both almond flour and almond meal, this is because they both play different and unique roles.
As far as flavor goes, both have a nutty aroma. What basically sets them apart is texture since almond flour is finer while almond meal has a coarse texture.
Baking With Almond Flour And Almond Meal
Disclosure: Some of the links below are affiliate links, meaning at no additional cost to you, I will earn a commission if you click through and make a purchase.
When it comes to baking with both
almond flour
and
almond meal
, you should know there has been a long history of gluten-free bakers that have enjoyed using a consistent alternative to wheat flour.
Even among traditional bakers, the use of almond flour has been a favorite for those who make homemade French macarons since it's the only authentic way to do so.
However, with the increase of ketogenic diets, almond flour has gained even more popularity. A great choice for anyone tracking their macros who wants to make sure they are not kicked out of ketosis.
Keto bakers enjoying using it because it can be swapped for wheat flour in most recipes 1:1. Both have a mild nutty flavor that does not compete with the other flavors in a recipe. More importantly, it is also low enough in carbs to be considered keto-friendly.
However, the lack of gluten in almond flour means it won't behave exactly like wheat flour. Recipes that depend on gluten for their structure and rise will not see the same results when swapped for wheat flour.
Although you can basically use both almond flour and almond meal interchangeably, you should know that it can affect the final outcome because of their distinct texture differences.
For example, I prefer to use almond meal to replace cornmeal in my cornbread-based recipes, while I use almond flour that is measured and then sifted for all my cakes, cookies, and quick bread recipes.
Best Almond Flour And Almond Meal Options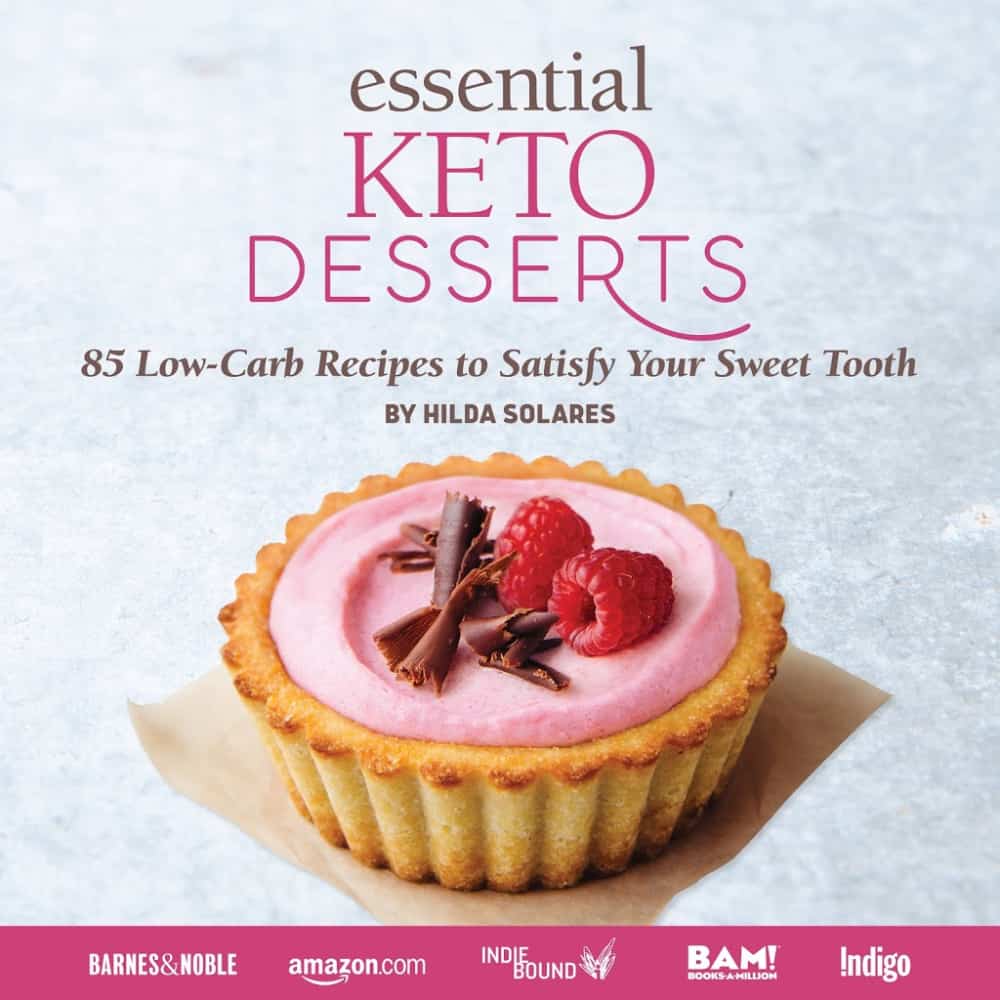 In keto baking, the quality of almond flour/meal is very important and also varies depending on the brand. My favorite brands are:
Take note of the expiration date because you want to work with and fresh flour. This is important because almond flour/meal, like most gluten-free flours, tends to spoil rather quickly. I recommend that you always store them in airtight containers and don't plan on keeping them for very long.
If you don't think you'll use your flour fast enough, you can store it in the fridge to extend it's life a little longer. If storing in the fridge do make sure that it's in an airtight container to avoid moisture and smells penetrating into the flour.
Tag Us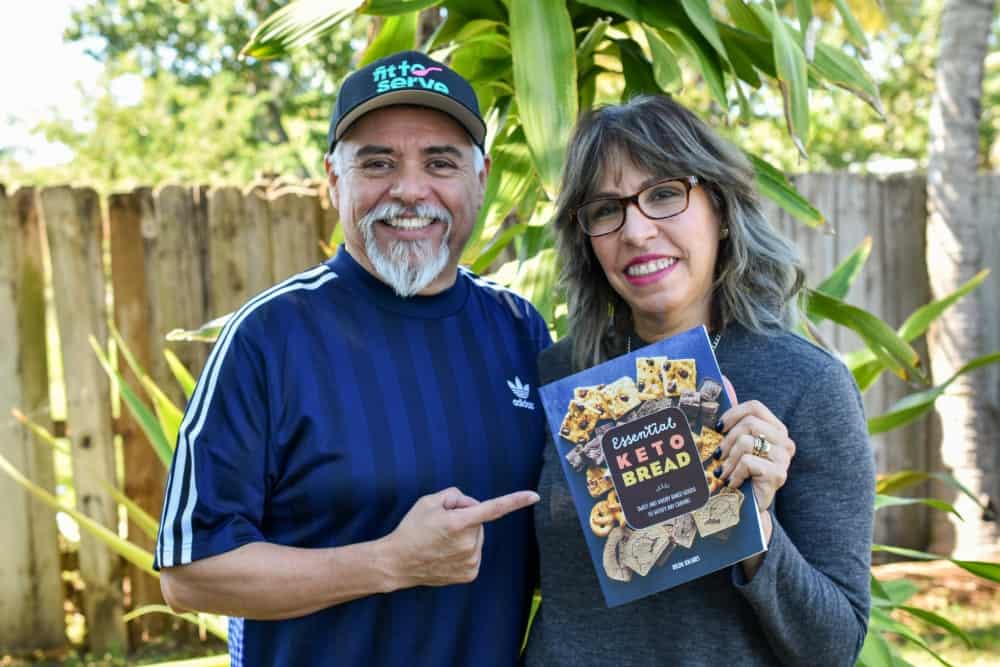 It will require some tweaking to swap almond flour/meal but don't worry I've done the work for you! You can check out my tips for keto baking to find out more.
I sure hope you will give these almond flour recipes a try. Once you do, make sure you remember to tag us on Instagram and Facebook. It's what keeps this girl encouraged to keep sharing and perfecting her recipes.
Also, check out our Amazon Store for our recommendations. You might be surprised by how many great keto options are at your disposal.
Grab Our Books!
In case you don't know I have authored two books for you, Essential Keto Bread and Essential Keto Desserts both inspired by your requests over the years. It's my prayer these keto cookbooks will help make keto a delicious breeze for you.
Join Our Jesus And Keto Movement
If there is one thing I particularly proud of sharing it's how we combined our Christian faith with the keto diet.
In case you don't know, Randy and I came to the keto diet looking at it from a Christian perspective. As believers, we live our entire lives supported by God's grace.

So when the Holy Spirit led us to combine our Christian faith and the keto diet, we did so in hopes of finding lasting transformation.
To say we needed God's intervention is putting it mildly. When we followed the Holy Spirit's prompting to we got on the path to real transformation.
Knowing firsthand the benefits of this decision we have created a closed Christian group that is using the keto diet to transform their lives. I love how supportive and encouraging this group of believers is. It's exciting to see how people are transforming their lives by combining this lifestyle with the Christian faith.
The testimonies coming out of our Fittoservegroup are what motivates us to continue to share what we've learned.
We invite you to join our Private Facebook Group and see if it's not the key you have been missing.
Almond Flour Recipes
This collection of almond flour recipes is full of delicious keto recipes that use only almond flour in one convenient place. Featuring recipes for cookies, cakes, pies, bread and so much more! Perfect for those who can't have cannot have gluten-based flours but still want to enjoy the benefits of the keto diet.