Delicious Low Carb Chocolate Chip Cupcakes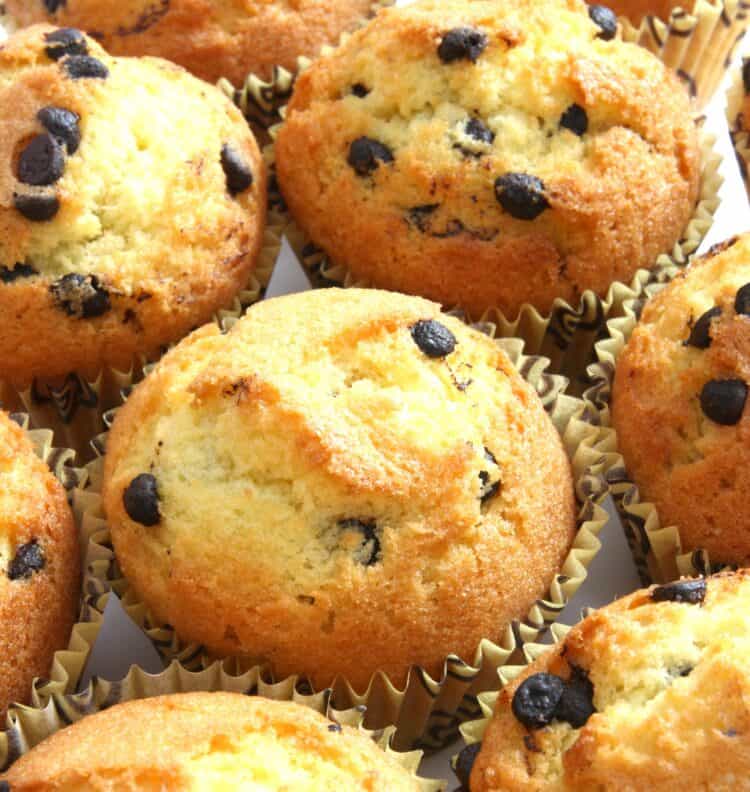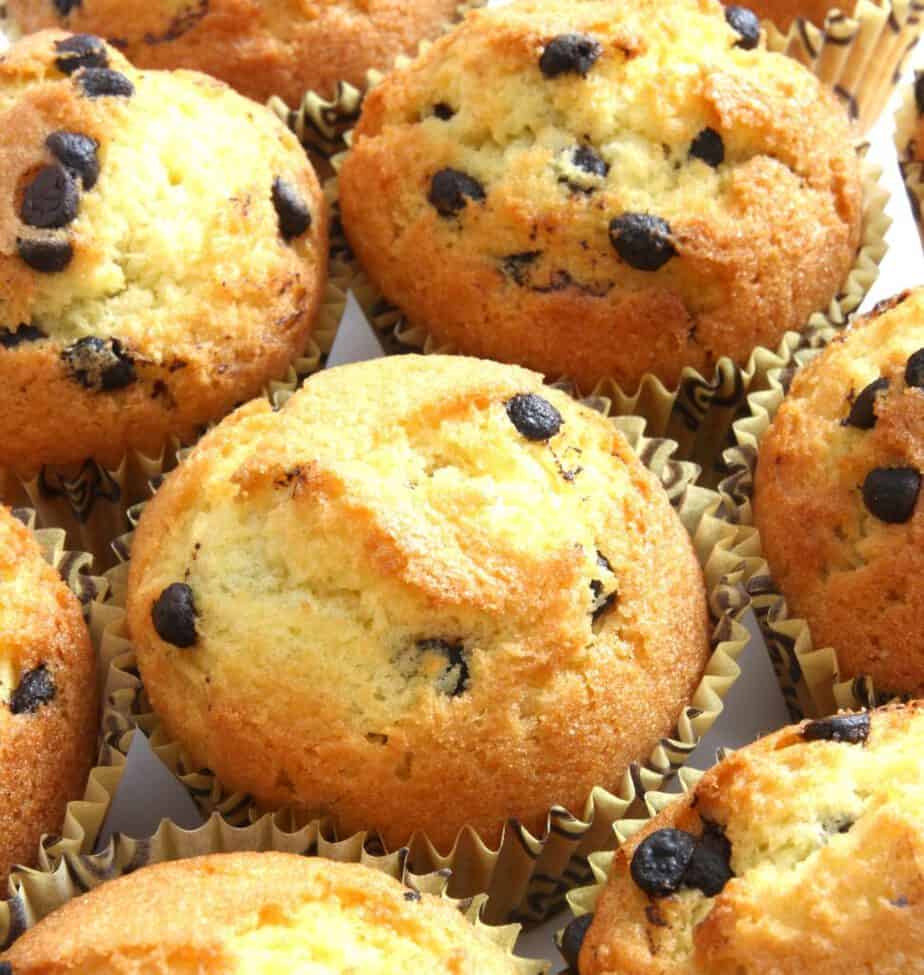 If like me you are a fan of cupcakes and want a way to include them into your low carb keto lifestyle safely, then you are in for a great treat. You see these low carb chocolate chip cupcakes are the perfect keto treat.
Keto chocolate chip cupcakes for breakfast? Well, why not? Don't get me wrong I love eating eggs and bacon most mornings. I do, however, like to change things up from time to time to avoid boredom.
One of the main reasons I am always experimenting in my kitchen is to break up meal routines. I know some people prefer to eat the same thing over and over, but this girl is not about that life.
In case you didn't know, I have a complete list of Keto Cakes that as a fan of cakes I encourage you to also visit.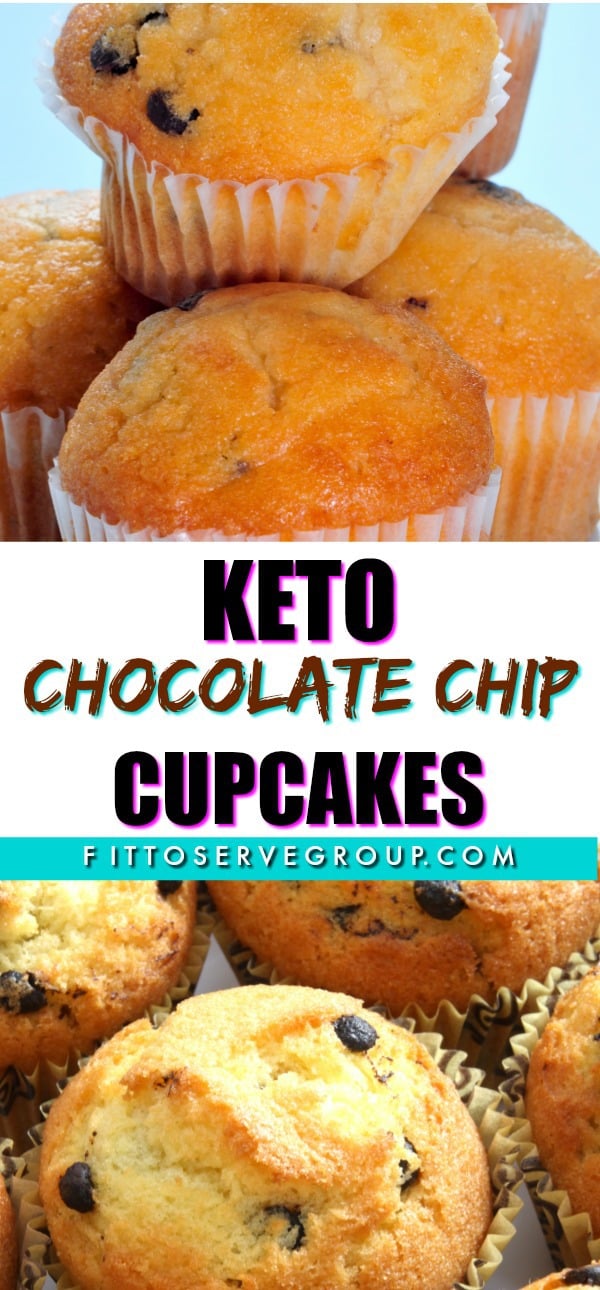 Low Carb Keto For Health Reasons
Most of you know that I love to bake but what you may not realize is that most of my baking is for my hubby Randy's sake. He likes having a little something sweet to have with his coffee during his workweek.
I don't mind obliging since I know it's been instrumental in keeping him on course. Randy was a diabetic for over 15 years and to see how eating a low carb, the keto diet has transformed his health has been something of a miracle.
The benefits we have both seen eating a low carb ketogenic diet motivates us to stay on course.
Disclosure: Some of the links below are affiliate links, meaning at no additional cost to you, I will earn a commission if you click through and make a purchase.
I like making large enough batches of my low carb treats, so I can freeze half of it for later. Baking and then freezing ensures I have a low carb treat at the ready.
My philosophy is simple, If I am going to make a mess in the kitchen, I am going to make sure it's worth my effort and time. I can't emphasize enough how planning your meals on a low carb diet just makes staying on course so much easier.
Creating Healthy Low Carb Treats
These Low Carb Chocolate Chip Cupcakes were inspired by my Low Carb Keto Cream Cheese Pound Cake. A little tweaking allowed me to make a big batch of cupcakes.
The small addition of Lily's stevia-sweetened, dark chocolate chips was just enough to take this already delicious recipe to another level. I love the bold taste these chocolate chips added.
I thought I would end this post by sharing three of my favorite tips when it comes to low carb baking, for more tips visit my complete baking guide here.
LOW CARB KETO BAKING TIPS
Find a great basic recipe and alter it with a few flavorings. This is what I see people do all the time with my Low Carb Cream Cheese Pound Cake. It keeps things interesting and because it's a regular, chances are you will have all the ingredients already in your kitchen. So go ahead and add your favorite twist!
When you first start baking with low carb flours make sure you follow the recipe exactly until you know how to work with these substitute ingredients. I know this may sound like I just contradicted tip number one, but there is a difference between adding your own flavorings and swapping the main ingredients. Unless you have some experience, stay within the guidelines of the recipe.
Don't skimp on eggs when baking low carb. Perhaps seeing so many eggs in a recipe makes you want to try reducing them. Well, trust me you can't. Low carb flours are generally dryer and you will need all the moisture and binding that those extra eggs provide. This is especially true when using coconut flour.
If you haven't tried to bake with low carb flours, well what are you waiting for?
Tag Us
I sure hope you will give this recipe a try and will help us share it. If you give it a try, make sure you remember to tag us on Instagram, Facebook, and Pinterest. It's what keeps this girl encouraged to keep sharing and perfecting her recipes.
Also, check out our Amazon Store for our recommendations. You might be surprised by how many great keto options are at your disposal.
Our Favorite Ketone Supplement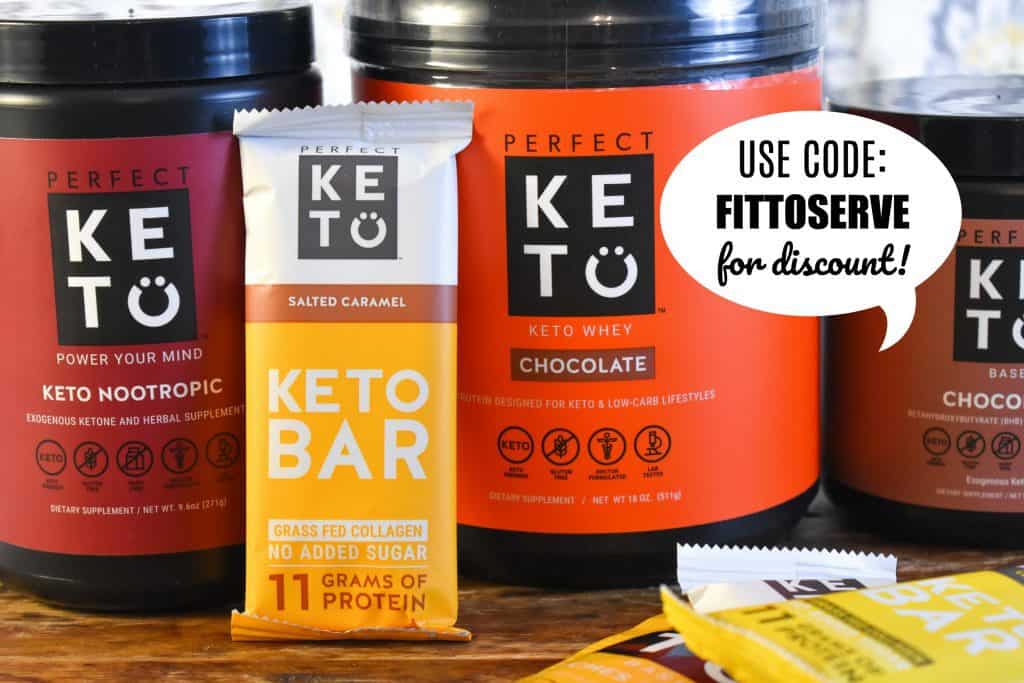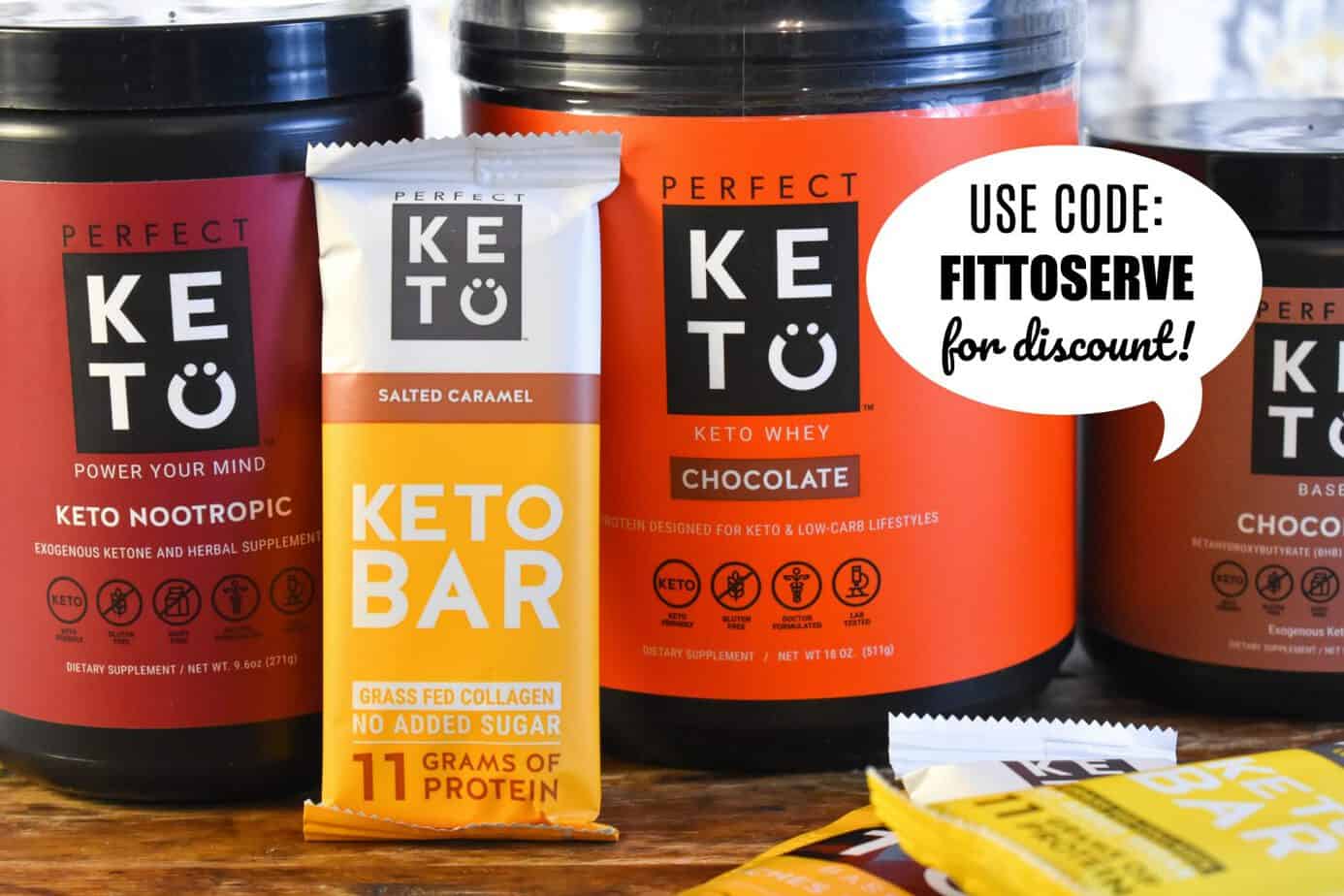 Have you struggled to get into ketosis consistently on your low carb keto diet, or you have hit a plateau that doesn't seem to budge? Consider using exogenous ketones. Using exogenous ketones will naturally elevate your ketones allowing you to enter into ketosis in under an hour.
You will reap the benefits of being in ketosis quickly making it much easier to see the results you are hoping for. Exogenous ketones can help reduce your appetite, carb cravings making it easier to say no to food temptations.
Entering into ketosis by drinking exogenous ketones makes the low carb keto lifestyle a viable sustainable option.
We are seeing how this all-natural supplement is helping so many of our Fittoserve Group Community achieve their goals.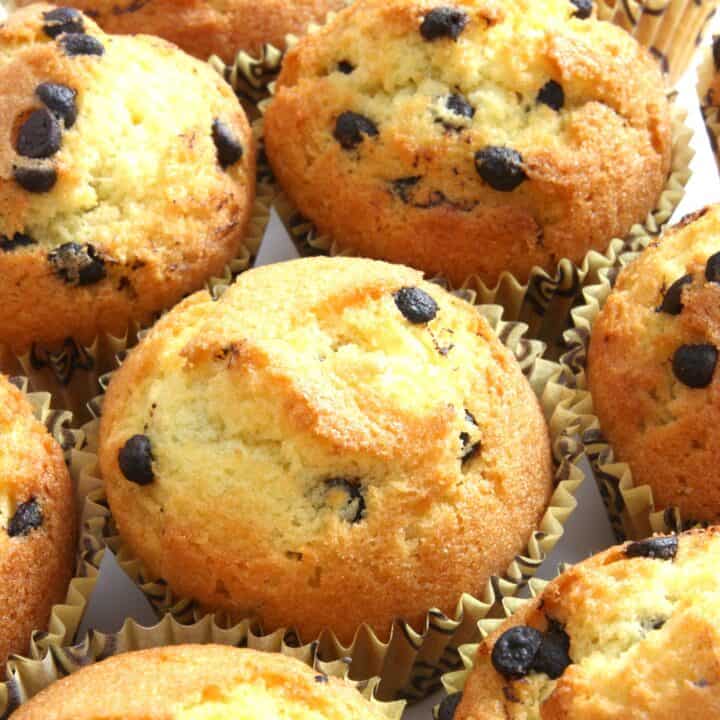 Keto Chocolate Chip Cupcakes
Yield: 12

Prep Time: 10 minutes

Cook Time: 25 minutes

Total Time: 35 minutes

Keto Chocolate Chip Cupcakes
Ingredients
1/4 cup of unsalted butter, room temperature
4 ounces of full-fat cream cheese, room temperature
8 eggs , room temperature
1 1/2 teaspoons of baking powder
1/4 teaspoon of sea salt
Instructions
Pre-heat oven to 350 degrees
In a large bowl using an electric mixer to beat the softened butter, cream cheese and sugar substitute until light and fluffy.
Next add the eggs one at a time making sure to mix well after each addition.
Lastly, stir in the almond flour, baking powder, sea salt and sugar-free chocolate chips.
Bake at 350 degrees for 20 to 25 minutes.
Nutrition Information:
Yield: 12 Serving Size: 1
Amount Per Serving: Calories: 120Total Fat: 9.8gSaturated Fat: 4.1gCholesterol: 85mgSodium: 125mgCarbohydrates: 4.1gNet Carbohydrates: 2.9gFiber: 1.2gProtein: 3.7g

SaveSave
SaveSave
SaveSave
SaveSave
SaveSave