If what you are looking for is easy, delicious, low-carb keto soft-baked chocolate chip bars, you are in for a treat!
These keto-friendly chocolate chip bars will have you smiling.
Let me show you how decadent this low-carb keto lifestyle can be. No need to feel deprived of recipes like these.
Clocking in at only 2 net carbs, these keto dessert bars are sure to satisfy your sweet tooth, making them the easiest way for anyone on a low-carb diet to enjoy a delicious treat.
This recipe is perfect for special occasions or as an afternoon snack.
The fact that it freezes beautifully in an airtight container, makes it easy to enjoy sweet low carb snacks on the regular.
Plus, you can rest assured that the nutrition facts align well with your keto macros.
These low-carb chocolate chip bars use a combination of almond flour, coconut flour, sugar-free chocolate chips, pure vanilla extract, butter, cream cheese, and sugar-free sweetener, all keto ingredients that are easy to find.
If you're a fan of cookie bars, you should check out our keto peanut butter chocolate chip bars and visit ourketo cookies page for all our low-carb cookie recipes.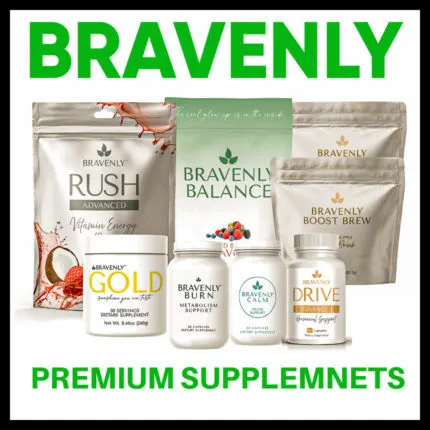 Keto Soft-Baked Chocolate Chip Bars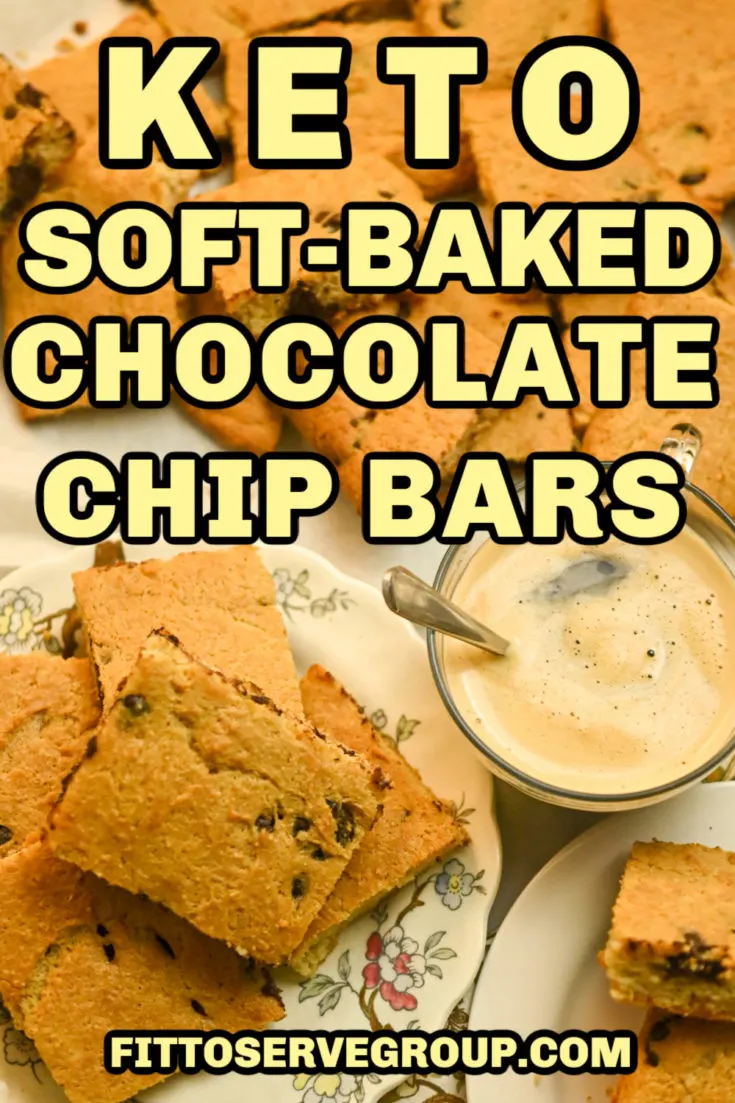 As far as the youth were concerned, the chewier the cookies, the more heavenly they were. They would call my chocolate chip cookie bar recipe "Jesus" cookies, and it was meant to be a huge compliment.
Do you know what my secret was for those super chewy cookies? Marshmallows and corn syrup! Ugh, I know. Today, I cringe when I think of how often I made these for them.
Yet somehow, the kids felt that Jesus himself had endorsed my cookies. Ohhhh the life of a youth pastor—never a dull moment! Oh, how I wish I could have shared a plateful of my keto soft-baked chocolate chip bars instead.
These low-carb soft-baked chocolate chip bars are in no way as chewy as my marshmallow-loaded ones were. The absence of that much sugar makes that level of chewiness pretty impossible.
However, these keto soft-baked chocolate chip bars are melt-in-your-mouth cookies, and yes, they are delicious!
What's more, I like to think that Jesus would give these keto chocolate chip cookie bars a thumbs up. As far as calling them "Jesus" cookies? That kind of talk can only belong in a youth group.
How To Make Keto Chocolate Chip Bars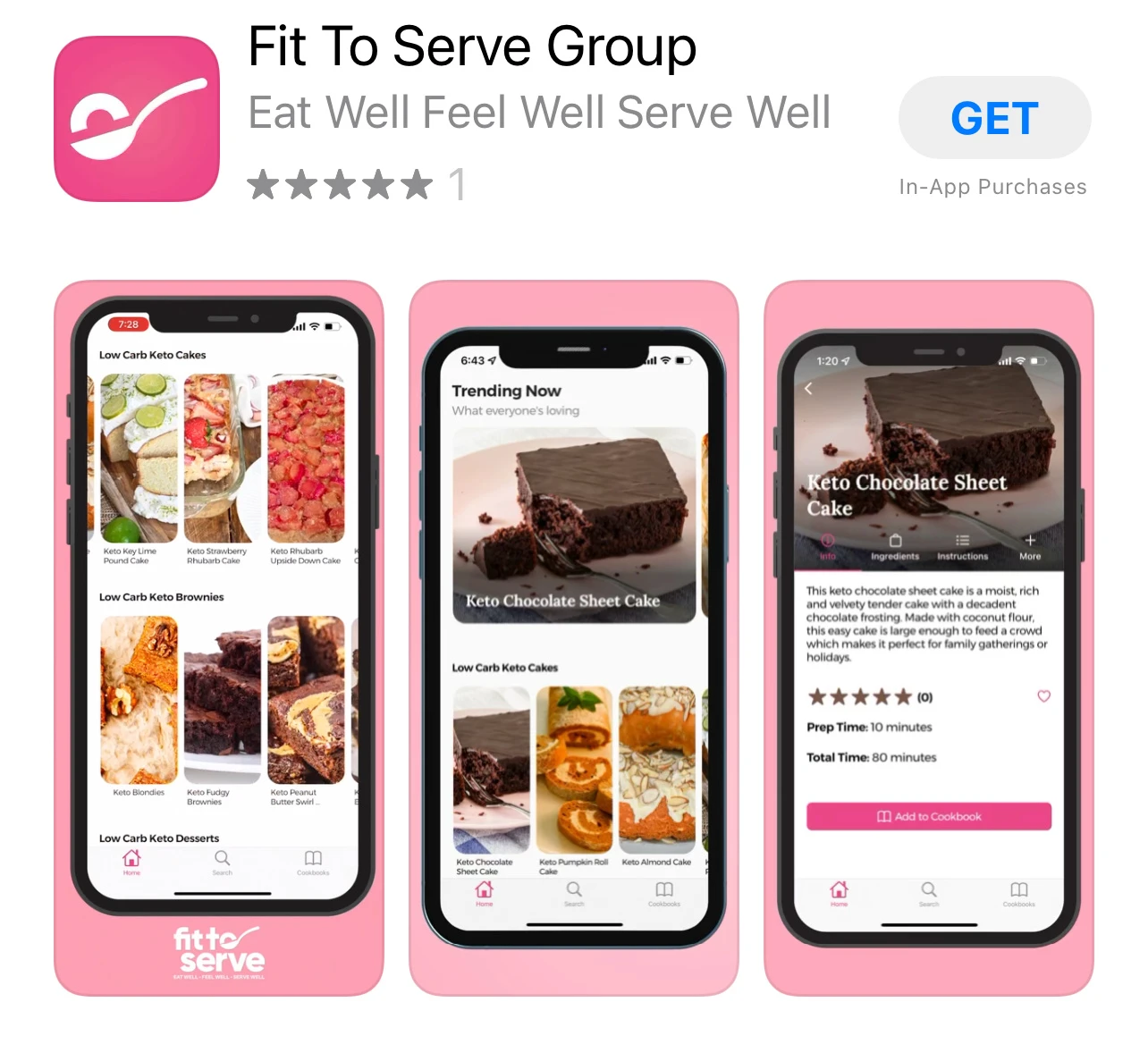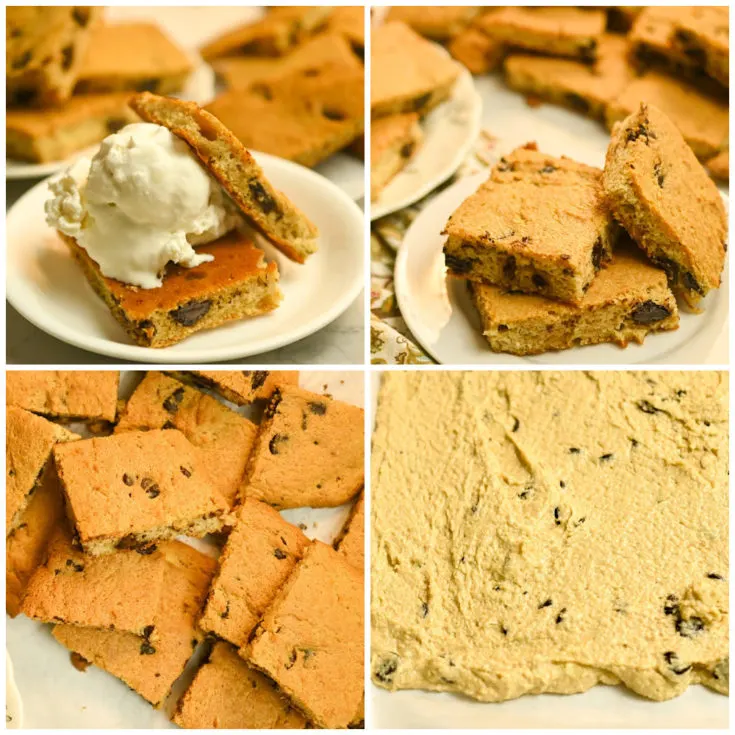 I have a couple of ingredients and tips that will help make these low-carb chocolate chip bars a success. For one, this recipe uses cream cheese. I'm a big fan of keto cream cheese recipes
Why? Well, because cream cheese adds a lot of stability and texture to keto foods.
Just keep in mind that the cream cheese needs to be at room temperature to avoid any lumps of cream cheese in your chocolate chip cookie dough.
In this keto bar recipe, the cream cheese helps with making the cookie bars have that soft-baked texture we all love. The flavor of cream cheese is so mild that I've never had anyone think these were chocolate chip cheesecake bars, so don't let that stop you from trying this yummy low-carb recipe.
I also use a tiny amount of xanthan gum to help with the chewy factor. It's not a crucial ingredient, but I do feel it helps perfect the texture, in my humble opinion.
The recipe calls for five whole eggs, and you don't want to skimp here because it plays a vital role.
You may have noticed that the recipe calls for a combination of almond and coconut flour. It's a keto baking hack to get the dough as close to its traditional high-carb counterpart as possible.
The Sweeteners For Keto Soft-baked Chocolate Chip Bars
When it comes to choosing which sugar substitute to use for this recipe, I have several for you to choose from.
My go-to choice is Lakanto Monk Fruit because the texture is spot on since there is barely any aftertaste. It is a monk fruit and erythritol blend.
Lakanto Monk Fruit gets its sweetness from antioxidants called mogrosides, instead of fructose or sucrose. That's why it's a great all-natural sugar substitute and has zero calories and a zero glycemic index.
I'm also partial to Swerve an erythritol blend. Unlike other natural sweeteners like stevia, it has no bitter aftertaste and measures just like sugar.
It's also a sugar substitute that browns and caramelizes just like sugar. Swerve is made from ingredients found in select fruits and starchy root vegetables and contains no artificial ingredients, preservatives, or flavors.
Swerve is the name brand of Erythritol it has a 0 % impact on blood sugar.
Although Erythritol can have a cooling aftertaste when used in larger quantities. It's something that some people dislike.
Personally, it's not an issue for me, which is why I am a fan.
You could also use the stevia and erythritol-based brand Pyure for most of my baked goods.
But if using Pyure, you will want to use half the amount called for in this recipe since it's much sweeter.
Lastly, if you can easily find a more natural sugar substitute, you can also use Splenda with great success.
I don't recommend Splenda Bake because it's actually half sugar half sucralose product and will be too high in carbs to be considered keto-friendly.
Sugar-Free Chocolate Chip Options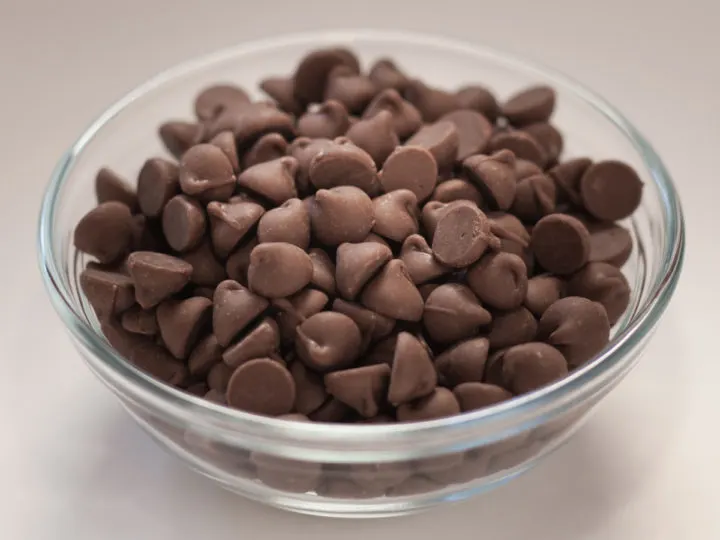 When it comes to choosing which chocolate chips to use in these chocolate chip cookies, I personally love Lily's semi-sweet chocolate chips for their lovely chocolate flavor and melting point.
If you prefer a more intense chocolate flavor, you could also use Lily's dark chocolate chips. Either one works beautifully and gives consistent results.
But if you can't get your hands on Lily's chocolate, you can also use Hershey's sugar-free chocolate chips. However, in this case, the chocolate flavor is not rich.
Another nice sugar-free option is ChocZero's Dark Chocolate Sugar-free Chips. As you can see, you have several options that will keep the carbs low enough for you to enjoy.
Keto-Friendly Cookies For The Win!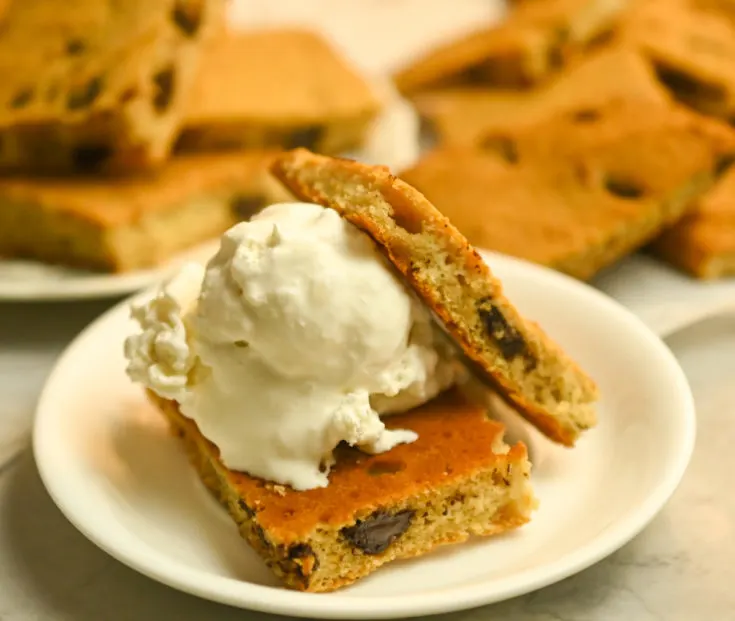 Baking sugar-laden cookies for the youth that Randy and I had the honor to minister to, seemed to be a regular Friday night occurrence.
Randy and I were involved in some sort of youth ministry for over 25 years. Our lives are so much richer for having served this generation.
Looking back, it's no surprise that the youth found these cookies so addicting. What's more, I am pretty certain that Jesus wasn't smiling on my cookie offerings.
No, He was probably shaking His head, thinking, oh, Hilda, Hilda, you have so much to learn.
After all, my keto soft-baked chocolate chip bars did not show up until we closed the youth pastor chapter of our lives.
Fast-forward to today and now I wouldn't touch or make any sort of cookie that has regular sugar in it. It's amazing how much a person can evolve when they get the right revelation.
Tag Us
My failed attempts when I first went keto are what caused me to be very intentional with my Keto Baking recipes.
I threw away so many ingredients in the beginning, and I never want anyone to be so frustrated that they give up on the diet before they can see long-lasting results.
Even though those early days were not fun, the fact that I stayed the course has made this journey very rewarding.
Besides, if I had quit at the first sign of struggle, I would not have had the opportunity to engage with you all.
I sure hope you will give this keto recipe a try. Be sure to also check out our entire collection of keto cookies for more delicious options.
If you make any of our recipes, be sure to tag us on Instagram and Facebook.
It's what keeps this girl encouraged to keep sharing and perfecting her recipes.
Grab Our Books & Recipe APP
In case you don't know, we have authored two books for you, Essential Keto Bread and Essential Keto Desserts, both inspired by your requests over the years. It's my prayer these keto cookbooks will help make keto a delicious breeze for you.
Gain access to simple and delicious recipes for breakfast, lunch, dinner, snacks, and even desserts with our FITTOSERVEGROUP APP.
Join Our Jesus And Keto Movement
Looking for an online support system to help you stay the course on keto? As a family, we came to the keto diet, looking at it from a Christian perspective. As believers, we live our lives supported by God's grace.
Knowing firsthand the benefits of this decision, we have created a closed Christian group that is using the keto diet to transform their lives. We invite you to join our Private Facebook Group and see if it's not the key you have been missing.
Be sure to request our FREE Jesus and Keto E-Book (First 7 Days). We hope it blesses you.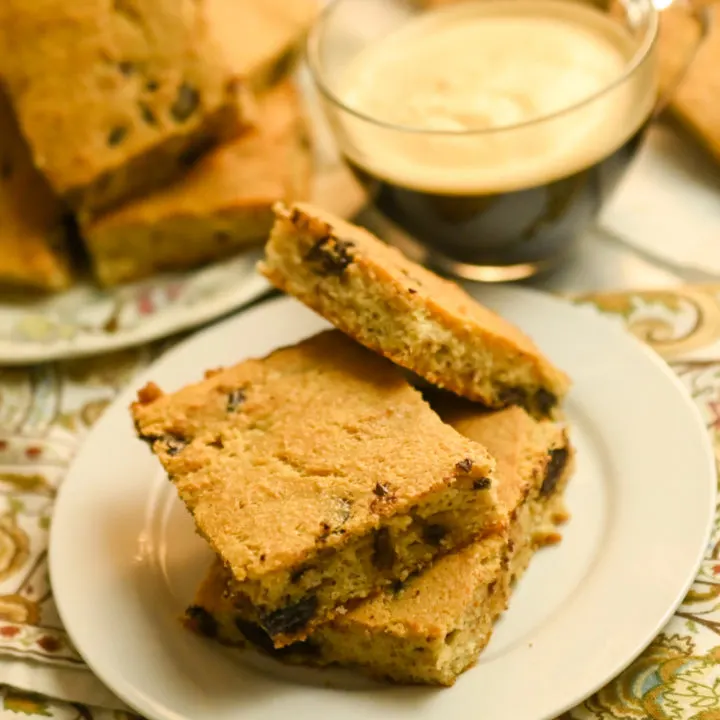 Keto Soft-Baked Chocolate Chip Bars
Additional Time:
5 minutes
It's a recipe for Keto Soft-Baked Chocolate Chip Bars. And it's sugar-free, grain-free, gluten-free, low in carbs and keto-friendly.
Ingredients
8 ounces of cream cheese (room temperature)
1/2 cup unsalted butter (room temperature )
5 eggs, room temperature
2 teaspoons vanilla extract
1/4 teaspoon sea salt
1 1/2 teaspoons of baking powder
1 cup of chopped walnuts
Instructions
Preheat the oven to 350 degrees. Line a 12x16 inch cookie sheet with parchment paper. )For thicker bars use a 9x13 greased baking pan.
Using an electric mixer beat together the butter, cream cheese, vanilla extract, and sugar substitute.
Add the five eggs one at a time, and mix well making sure the eggs are well incorporated into the batter.
Fold in the almond flour, coconut flour, baking powder, salt, and xanthan gum.
Stir in the sugar-free chocolate chips and walnuts with a spatula.
Spread the batter evenly into a 12X16 inch cookie sheet or 9x13 baking pan. Bake for 30-35 minutes or until golden brown. If you underbake them a little they will give you a chewier consistency.
Allow cookie bars to cool completely before slicing.
Store any leftovers in the refrigerator for 5 days or freeze for up 3 weeks.
Nutrition Information:
Yield:

24
Serving Size:

1
Amount Per Serving:
Calories:

140
Total Fat:

13.5g
Saturated Fat:

5.2g
Cholesterol:

55mg
Sodium:

69mg
Carbohydrates:

2.9g
Net Carbohydrates:

2g
Fiber:

0.9g
Sugar:

0.3g
Protein:

4.2g
SaveSave
SaveSave