If you're a fan of peanut butter and chocolate then this dreamy Keto Peanut Butter Chocolate Pie for you. It's low carb, sugar-free, grain-free, gluten-free. Plus, it's an entirely no-bake and super easy to make. It's the perfect keto peanut butter dessert.
This low carb peanut butter chocolate icebox pie is creamy, rich, and flat-out decadent. It's an easy pie that everyone will love you for making. So good that no one will believe it's actually a keto-friendly pie.
Anytime I create a recipe that passes for its high-carb counterpart, I know it's a gem. I love how it has plenty of peanut butter and chocolate flavor, but not overpowering.
The layers in this keto chocolate peanut butter pie provide texture, flavor, and beauty. Making it a great one to share at gatherings or even a potluck.
It's not the first time I make a keto treat that combines these besties. Do check out our keto peanut butter recipes for more delicious keto-friendly peanut butter recipes!
And for a more traditional cheesecake recipe, do check out my keto peanut butter swirl cheesecake.
Keto Peanut Butter Chocolate Pie
Having a keto dessert that requires zero baking is always a plus. Not only does it save time and energy but it's less intimidating.
I have quite a number of friends who are doing a keto diet but have no baking skills and are always begging me to create more low carb desserts that are no-bake.
Let me take a moment to give you the details in each layer of this keto peanut butter chocolate icebox pie.
I'll start with the crust that uses almond flour, cocoa powder, sugar substitute, and a little melted butter for the first layer. All that is required is a quick stir to combine the ingredients.
I could have opted to bake the crust but honestly, this worked out so well that step was not necessary. Instead, I made the crust, pressed it into the pie pan, and placed it in the freezer to set while I made the filling.
The filling is creamy peanut butter mousse, made easily by combining cream cheese, peanut butter, heavy whipping cream, vanilla extract, salt.
This pie has not one but two toppings to finish it off. The first topping is made with sugar-free chocolate chips and a little coconut oil.
The second is made with a couple of tablespoons of peanut butter and coconut oil. Both these toppings harden once chilled and another flavor dimension to this keto pie.
How To Make A Keto Peanut Butter Chocolate Pie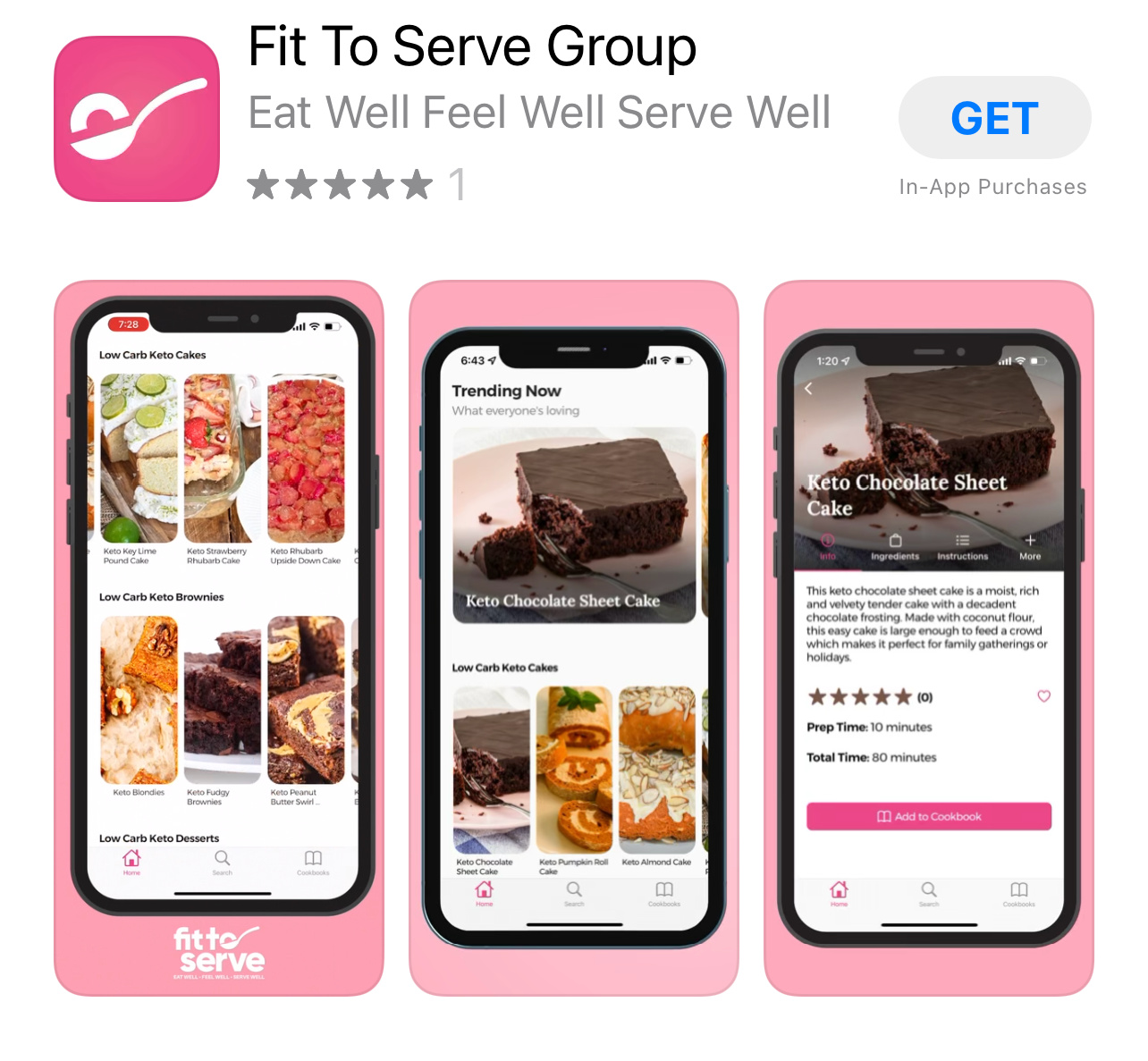 Disclosure: Some of the links below are affiliate links, meaning at no additional cost to you, I will earn a commission if you click through and make a purchase.
Creating this light, fluffy keto peanut butter pie that features a mousse filling, a chocolate crust, and a chocolate and peanut butter top hardshell layer is thankfully a breeze to make.
As you can see this easy recipe my friend for all of you in the no baking skill category. The only tools you'll need is an electric mixer, bowl and pie pan. And the following are the essential ingredients:
Melted unsalted butter
Heavy whipping cream
Sea salt
Salted peanuts
A few things to keep in mind when making this sugar-free peanut butter pie is the fact that the recipe calls for a confectioner's sugar substitute. I went with Lakanto's Monk Fruit Powdered because I wanted to ensure that sweetener was one that would dissolve easily and not cause a grainy texture.
You can also use Swerve Confectioners with the same equal results. Alternatively, you can make your own powdered sweetener by grinding it in a dry, clean coffee grinder.
Tag Us
I sure hope you will give this keto peanut butter pie a try. Once you do, make sure you remember to tag us on Instagram and Facebook. It's what keeps this girl encouraged to keep sharing and perfecting her recipes.
Also, check out our Amazon Store for our recommendations. You might be surprised by how many great keto options are at your disposal.
Since this recipe is made with almond flour and it's what you prefer to use, I recommend you visit our keto almond flour recipes for more delicious options.
Grab Our Books!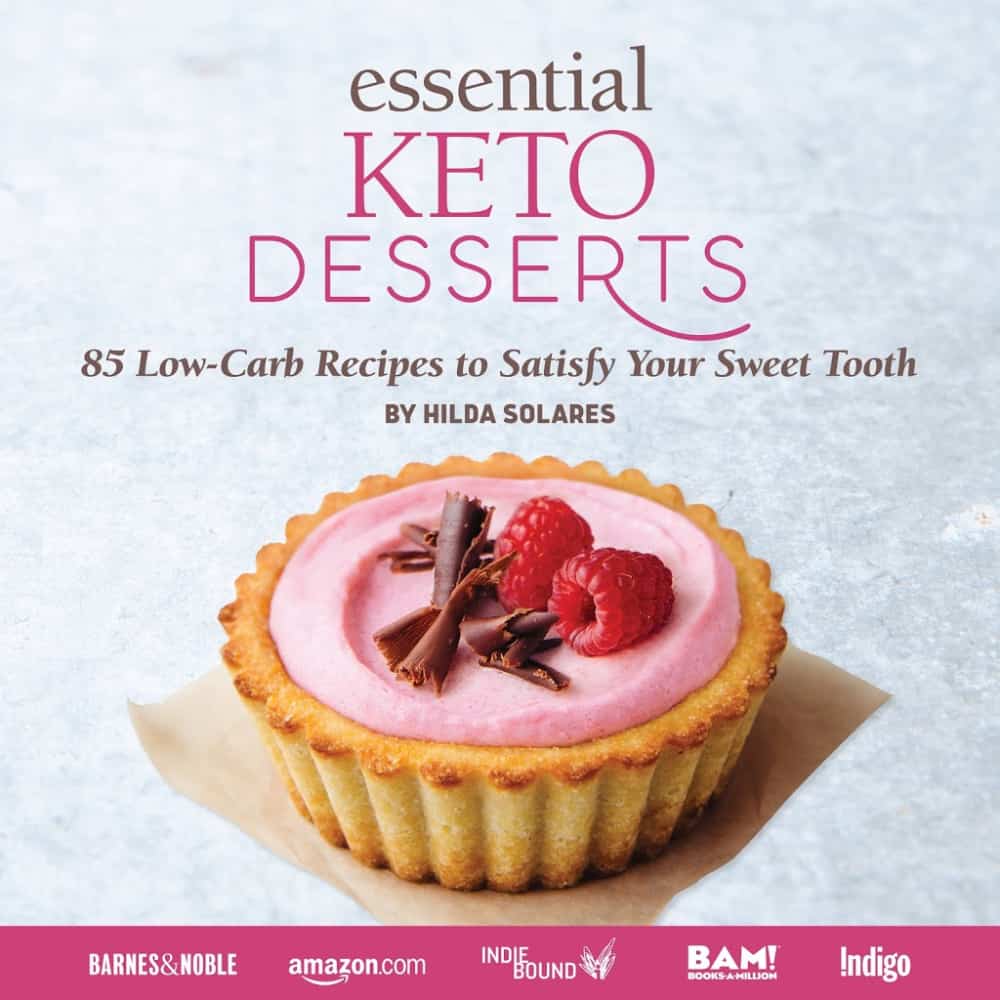 In case you don't know I have authored two books for you, Essential Keto Bread and Essential Keto Desserts both inspired by your requests over the years. It's my prayer these keto cookbooks will help make ket
Join Our Jesus And Keto Movement
In case you don't know, Randy and I came to the keto diet looking at it from a Christian perspective. As believers, we live our lives supported by God's grace.
So when the Holy Spirit led us to combine our Christian faith and the keto diet, we did so in hopes of finding lasting transformation.
To say we needed God's intervention is putting it mildly. When we followed the Holy Spirit's prompting to we got on the path to real transformation.
Knowing firsthand the benefits of this decision we have created a closed Christian group that is using the keto diet to transform their lives. We invite you to join our Private Facebook Group and see if it's not the key you have been missing.
Note that once you click the link you will be prompted to answer a few questions that ensure that you understand what this group stands for.
Favorite Keto Hack To Stay On Track!
Arming yourself with keto recipes is certainly key in doing this diet long enough to see the many benefits. But even with the best low carb ketogenic recipes sometimes additional help is needed.
This is when we also encourage you to have the right supplements to help you get and stay in ketosis. Because when you have the right tools the keto diet becomes easier.
Perhaps you've struggled to get into ketosis consistently on your low carb keto diet, or you've hit a plateau that doesn't seem to budge, consider using Perfect KETO's bundle to assist you. It's a great way to see the benefits sooner rather than later.
You'll learn how to elevate your ketones naturally enter into ketosis more quickly. Being at a deeper level of ketosis will help reduce your appetite, carb cravings, and give you lasting energy.
Perfect Keto has offered our readers a 15% discount on their products. Simply use this link for all qualifying products and the code FITTOSERVE at checkout.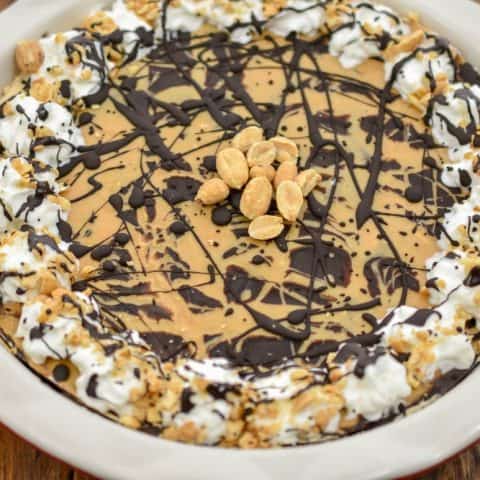 Keto Peanut Butter Chocolate Pie, No Bake
Refrigerator Time:
2 hours
Total Time:
2 hours
15 minutes
This keto peanut butter chocolate pie is one rich, creamy, dreamy dessert. It's not only low in carbs, sugar-free, grain-free, gluten-free, but also a no-bake pie.
Ingredients
Crust
1/4 cup of melted unsalted butter
1 cup of finely milled almond flour, measured and sifted
1/4 cup unsweetened cocoa powder
1/4 cup confectioner's sugar-substitute
¼ teaspoon of salt
Cheesecake Filling
12 ounces of full-fat cream cheese, room temperature
1/2 cup confectioner's sugar-substitute
1/4 teaspoon sea salt
1 cup heavy whipping cream
2 teaspoon of vanilla extract
Chocolate Topping
1 tablespoon of melted coconut oil
Peanut Butter Topping
2 tablespoons of creamy peanut butter
1 tablespoon of coconut oil
1/4 cup of crushed salted peanuts for garnish
Instructions
Chocolate Crust
In a medium-sized bowl combine well the almond flour, confectioner's sugar substitute, cocoa powder, and sea salt.
To these dry ingredients add the melted butter and combine well.
Lightly grease a 9-inch pie plate with butter or coconut oil.
Press crust to the bottom of the pie pan and slightly up the sides of the pan.
Place in the pie pan with the crust in the freezer and proceed to make the pie filling.
Peanut Butter Filling
In a large bowl, using an electric mixer beat the softened cream cheese, vanilla extract, all-natural peanut butter, confectioners sugar substitute, and salt.
Add the heavy whipping cream and combine until well incorporated.
Spread the pie filling evenly over the chocolate crust and place back in the freezer.
Next, proceed to make the chocolate and peanut butter toppings.
Chocolate Hardshell Topping
Melt the sugar-free chocolate chips with the coconut oil in a microwavable bowl in 30-second intervals or using a double boiler. Stir until well combined. Set aside.
Take your pie out of the freezer and add the chocolate topping to the top of the pie filling by gently spreading across the surface of the pie. Reserve a couple of tablespoons to drizzle to peanut butter topping.
Peanut Butter Hardshell Topping And Crushed Peanuts
In a small microwavable bowl melt the tablespoon of coconut oil and combine with creamy peanut butter for about 30 seconds. Set aside.
Drizzle the peanut butter topping on top of the chocolate topping.
Add another drizzle of the chocolate topping to the peanut butter hardshell.
Place the pie in a freezer to chill for 30 minutes to fully set or 2 hours in the refrigerator before slicing.
When ready to serve, garnish the top of the pie with salted peanuts and optional whipped cream.
Store leftovers in the refrigerator for up to 5 days or freeze for up to 3 weeks.
Notes
If using all-natural creamy peanut butter that requires stirring, be sure to do so before making the pie and peanut butter topping.
Nutrition Information:
Yield:

10
Serving Size:

1
Amount Per Serving:
Calories:

395
Total Fat:

41.2g
Saturated Fat:

16.7g
Trans Fat:

0g
Cholesterol:

66mg
Sodium:

250mg
Carbohydrates:

9.2g
Net Carbohydrates:

5g
Fiber:

4.2g
Sugar:

2.3g
Protein:

13.1g