Keto Peanut Butter Bars, Cuz Fall Begins in The Kitchen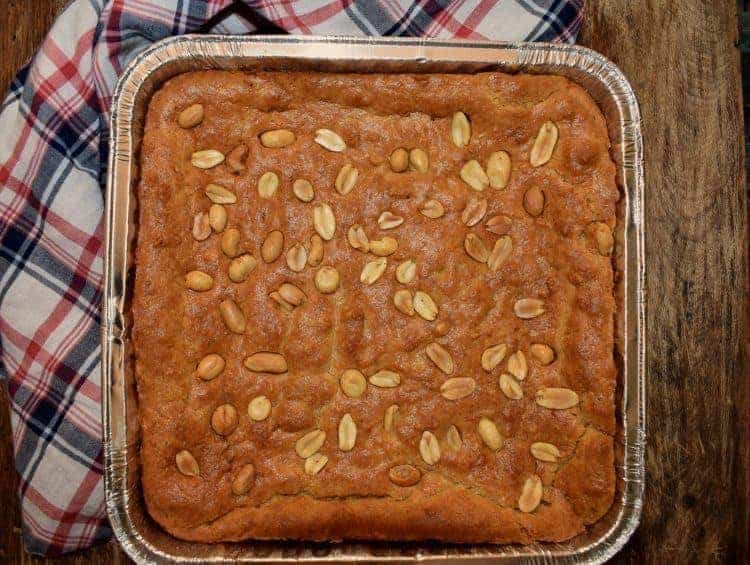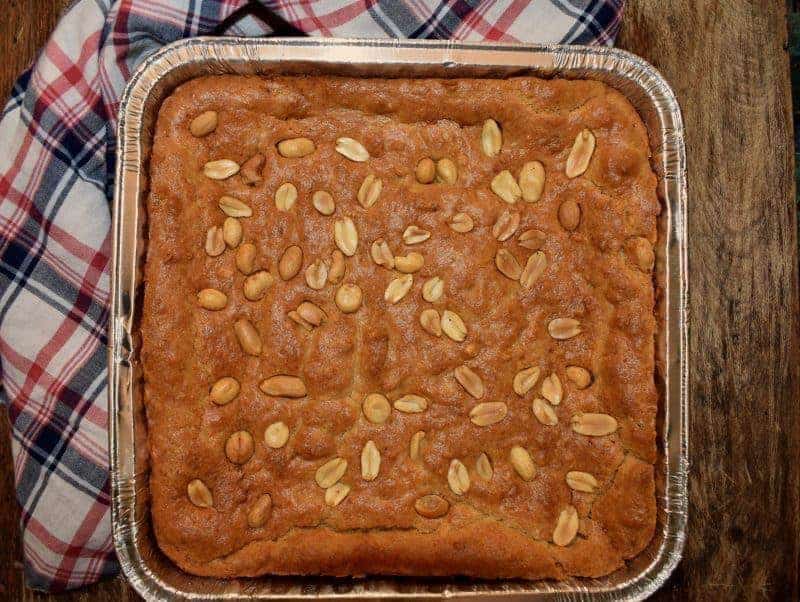 My recipe for Keto Peanut Butter Bars is full of peanut butter goodness. It's a recipe inspired by the one I would make often for my family before I made keto a lifestyle. The recipe is easy and delicious making it a fuss free option.
I have always enjoyed the flavor of peanut butter and if it was slipped inside a cookie or bar then even more so. This recipe for keto peanut butter bars makes a healthy low carb option that you'll find yourself turning to often.
What's more this recipe for low carb peanut butter bars is so good that even those not on a keto diet will enjoy. Don't you just love giving your family healthy treats that they will actually ask for?
Keto Peanut Butter Bars
To make these keto peanut butter bars you'll need a few basic keto baking ingredients. My recipe includes, creamy peanut butter, eggs, butter, almond flour and a little whey protein.
Don't have any whey protein available? No problem you can make substitute it for more almond flour. I told you these were simple.
I have a recipe for Keto peanut butter cookies that my family and friends also enjoy but the convenience of cookie bars can't be beat.
Don't get me wrong I love me some keto cookies, but it's so easy to just mix up a batch of keto cookie dough and bake in pan and then cut into squares.
Back when I used to create regular peanut butter bars, I used to do so with my eyes closed. Well, that's what this low carb peanut butter bar recipe offers.
You can of course substitute the peanut butter for your favorite nut butter and still have an amazing keto treat. See there I just gave you more options!
Keto Peanut Butter Recipes
If you love peanut butter then you also need to check out these other keto-friendly recipes.
Have you ever found yourself craving for a season to already get here? Well, that's what birthed these keto peanut butter bars.
It's September and the weather should be pointing to the fall season. Well, here in South Florida, we ain't about that. We've been experiencing 90 degree days, with the humidity feeling like 1000 percent.
The fall season seems like a fantasy in my neck of the woods.
I'm not completely sure why fall is my favorite season, especially since it's really non-existent here. And here is where I've lived most of my life.
Despite this, I still love everything about what the fall season represents. You know the start of a new school year, pumpkin latte, coming up with a keto peanut butter bar recipe and even the cheesy fake fall leaves in the department stores.
I did warn you that I LOVED everything about this season.
For some reason I associate peanut butter also with the fall season. Again, maybe it's about all those peanut butter and jelly sandwiches I had as a kid at school.
All I know is that my craving for peanut butter is what brought this recipe to light.
New Beginnings
Perhaps, it's the idea of fresh starts that grabs at my heart? You see in the Jewish calendar, September marks the beginning of a New Year. As a Christian, I guess in some ways I am drawn to this instinctively, after all my Lord is a Jew.
Recently, I realized that I do what most people call "spring cleaning" during the month of September. It's something I've been doing for years. Sure I also do the traditional spring cleaning but for some reason I feel this urgent pull to do the same in the month of September.
Am I the only one who goes through this?
Making Room For Blessings
For the past few weeks, I have been getting rid of a lot of unnecessary things, organizing what I want to keep. And doing a lot of redecorating.
I must admit I am enjoying every second of the process. My family? Probably not so much, since I tend to disrupt the peace with my desire to get everything just right.
During this month I also tend to do a lot of soul-searching, making sure that my heart is in the right place. I re-evaluate the goals I set in January and determine if any changes need to be made.
Fall is a season I look forward to for all these reasons and more, even if it don't get to see the turning of leaves or cool breezes.
So how do I celebrate fall in South Florida? Well, it usually involves baking something that brings the scents of the season into my home.
Does it mean I will probably be doing so with my air-conditioner on blast? That's a given, but it will not deter me from celebrating fall in Miami.
I have several low carb keto recipes that are considered fall recipes. I thought I would share just a few to assure you that my love of everything fall is genuine.
How about you? What's your favorite season of the year? Why do you think you're drawn to it?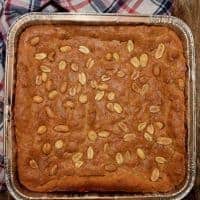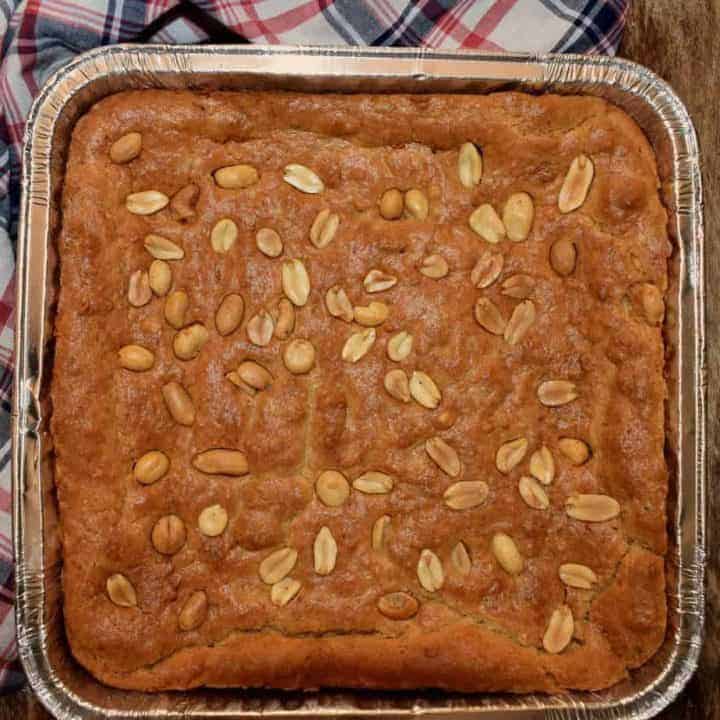 Keto Peanut Butter Bars
A simple and delicious low carb keto peanut butter bar recipe.
Ingredients
1 cup of butter
1 pkg 8 oz softened cream cheese
5 eggs
1 cup sour cream
2 teaspoons of baking powder
¼ teaspoon of salt
Vanilla extract
½ cup of peanuts (optional)
Instructions
With an electric mixer combine the butter, sugar substitute, and cream cheese.
Once well combined and fluffy add the peanut butter.
Next add the eggs one at a time until fully incorporated.
Then add the almond flour, whey protein, baking powder and salt.
Lastly, sprinkle the 1/2 cup of peanuts over the batter
Bake at 350 degree for about one hour or until fully cooked.
Nutrition Information:
Yield:

24
Serving Size:

1
Amount Per Serving:
Calories:

224
Total Fat:

23.3g
Saturated Fat:

9.9g
Cholesterol:

71mg
Sodium:

155mg
Carbohydrates:

4.3g
Fiber:

1.4g
Sugar:

1.4g
Protein:

7.6g
SaveSave
SaveSave
SaveSave