My recipe for keto pumpkin bread is a pumpkin spice lover's dream. It's an easy recipe for low-carb pumpkin bread that is loaded with the spices we love in the fall and winter months.
Except that you need not worry about the carbs since it's part of my collection of keto pumpkin recipes.
In my book, when it comes to pumpkin season, nothing beats the flavor of pumpkin bread. It's cozy sweater season, so enjoy a generous slice of this classic recipe while sipping on steaming hot coffee.
I've always been a huge fan of autumn and all the pumpkin flavors that are wrapped up in it. However, the high carbs in traditional pumpkin recipes make it out of the question for this girl.
Did you know that Starbucks Pumpkin Bread has 63 grams of carbs per serving? That is an insane amount of carbs and a definite no-no to have while doing a keto diet.
In comparison, our keto pumpkin bread recipe only has 2.1 net carbs per slice. Since it's that low in carbs, it's a pumpkin spice recipe you can enjoy all season without worrying about consuming too many carbs.
I must tell you that it really doesn't matter what time of the year it is because, in our home, moist keto pumpkin bread is always a delicious choice.
Yup, I could tell my family we have sugar-free pumpkin bread in the middle of a heatwave, and they would have no problem gobbling up this keto pumpkin bread recipe.
This is why I always keep a stash of pumpkin puree in my cupboards, just in case a craving strikes.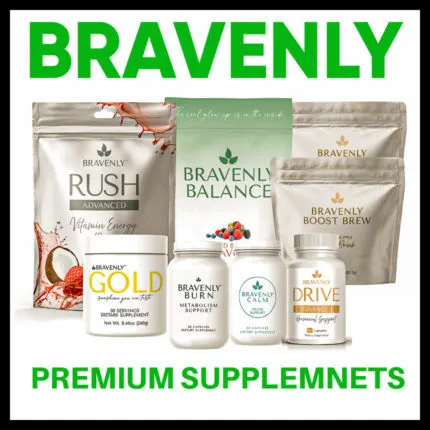 I also have a keto coconut flour pumpkin bread recipe that is made similarly to this one but uses coconut flour instead for those who prefer a tree-nut-free option.
And for a twist on this classic recipe, be sure to check out our keto streusel pumpkin bread for another tasty option.
Keto Pumpkin Bread
Sometimes, only the very best will be good enough. This is what happened when I was determined to create a keto pumpkin loaf that would be as tasty as my traditional high-carb version was.
You should know that I have been trying to perfect my low-carb pumpkin bread for a couple of years now. It wasn't an easy feat to duplicate the pumpkin bread my family considered a favorite.
I have so many lovely memories of baking loaf after loaf of pumpkin bread every pumpkin season.
But after I removed gluten from my diet, a new gluten-free pumpkin bread recipe was in order. The lack of gluten in the low-carb keto flour does not make baking pumpkin bread easy for the untrained baker.
However, I've learned quite a bit since my early keto baking mishaps.
In fact, I've created an article where I go into great depth, sharing all my favorite keto baking tips so that you can learn from all my mistakes and get consistent results every time.
Low-Carb Pumpkin Bread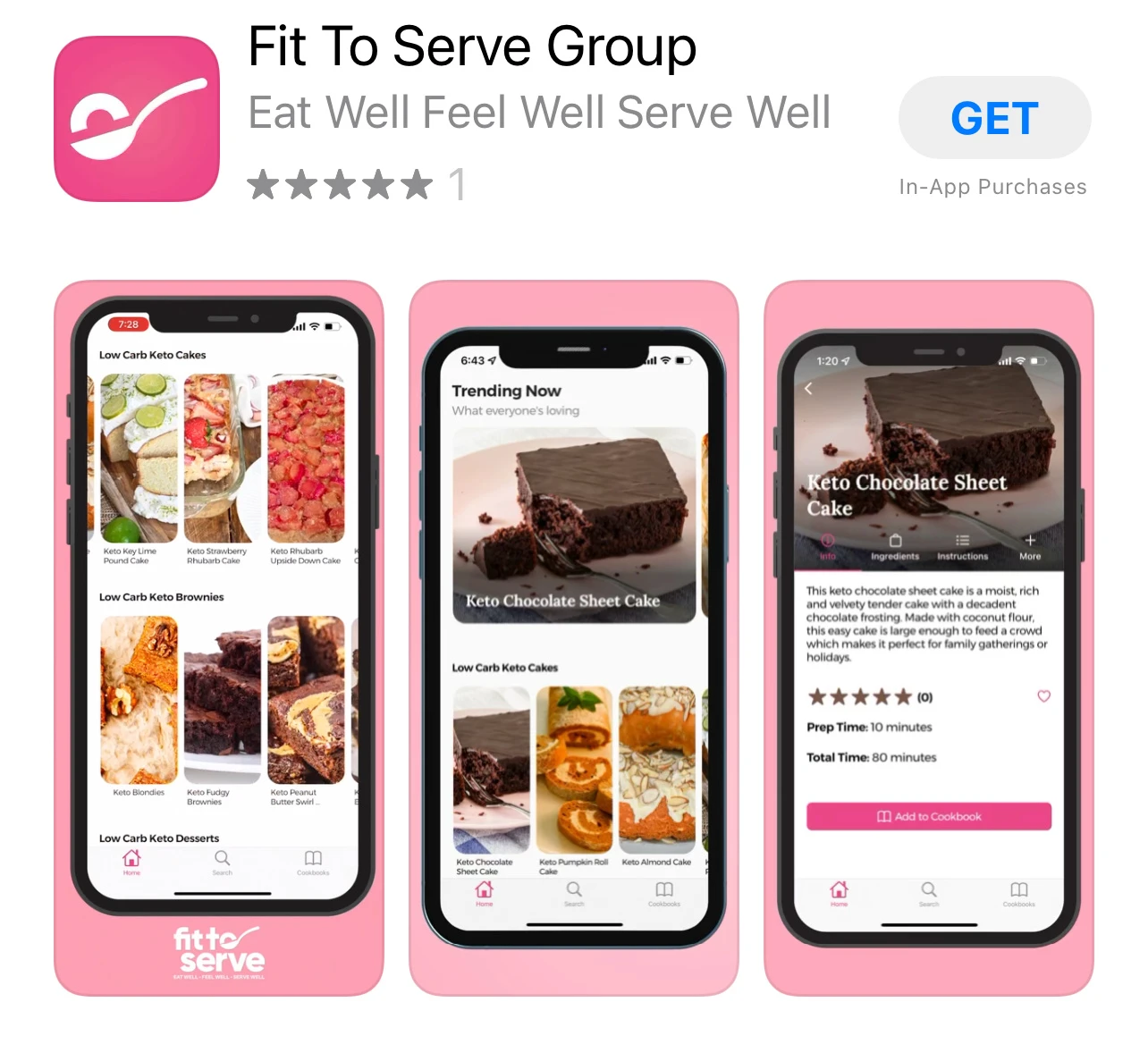 It's probably why it took me a little longer than usual to get this recipe just right.
What I found in my quest to make a perfect low-carb, keto-friendly pumpkin bread was that using a combination of low-carb flour worked best in duplicating the flavor and texture of traditional pumpkin bread.
My recipe calls for both almond and flax flour and a generous amount of fall spices. I am not one to be stingy with spices, and this was no exception. Guess what's also great about this pumpkin bread? It's high in fiber.
I call that a major win! If you are a fan of adding more fiber to your keto diet, you should also check out our collection of keto high-fiber recipes.
What's also neat about this ketogenic pumpkin bread recipe is that it's for one 8×5 loaf, but the recipe doubles beautifully.
That's a great thing, just in case you want to savor one and freeze the other, something I strongly recommend.
I love how the combo of flour alternatives produces a moist yet dense quick bread that holds up to slicing, toasting, and slathering with butter or the cream cheese frosting I included.
Not only is this a tasty pumpkin-season treat, but it's also easy to make, allowing you to enjoy this keto-friendly pumpkin bread in under an hour, even if you double the recipe.
How To Make Keto Pumpkin Bread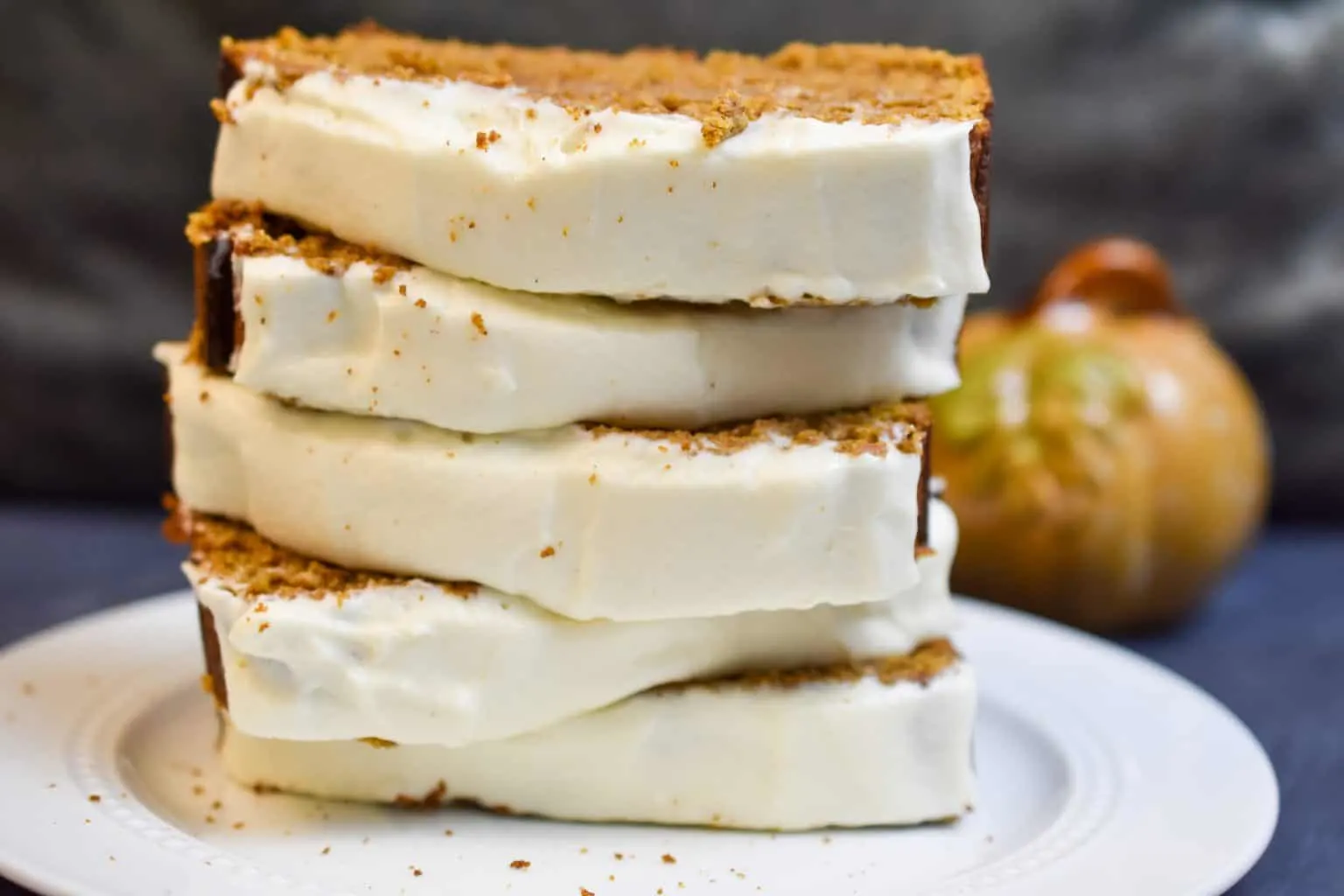 Disclosure: Some of the links below are affiliate links, meaning that at no additional cost, I will earn a commission if you click through and make a purchase.
The first step in making this quick bread will be preheating the oven and prepping your 8×5 loaf pan by making sure it's properly greased.
I also recommend you add a layer of parchment paper the width of the pan, with a little extra over the sides, to make it easier to take the bread out once it's baked.
I like to do it for heavier bread like this one to ensure it releases perfectly from the pan. All you have to do is lift the two sides of the parchment paper so that the loaf never breaks on you.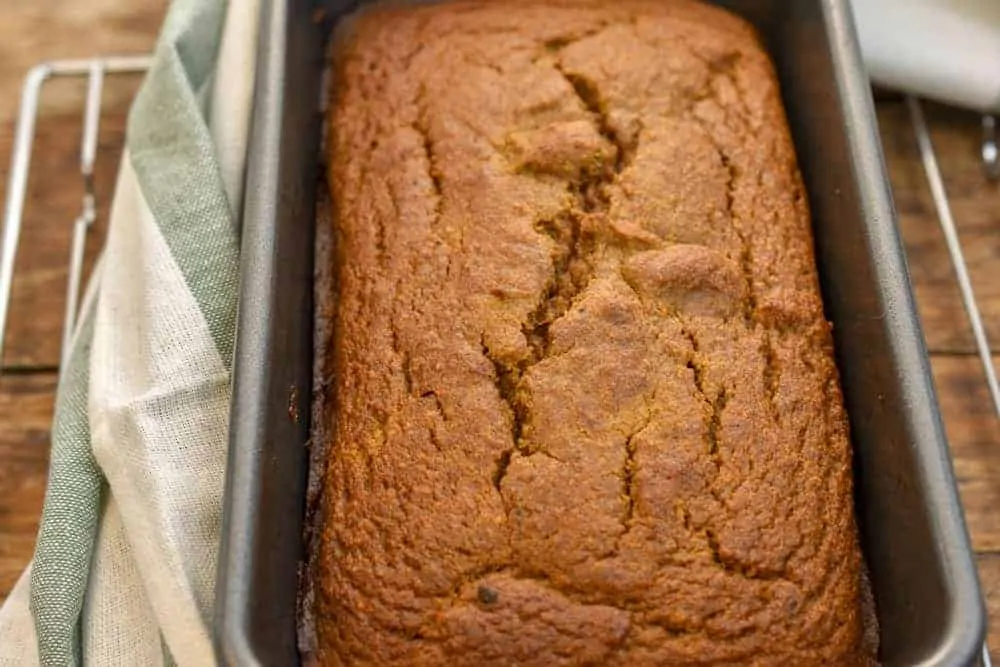 As I mentioned earlier, you will be using a combination of finely milled almond flour and a golden flaxseed meal.
Since it's made primarily with almond flour, you could say it's almond flour pumpkin bread with just the right amount of flaxseed meal.
Please note that it must be golden flax, as regular flax will make the bread gummy. The other important tip is to regrind your flaxseed meal in a clean, dry coffee grinder before using it.
This is essential to getting the right texture. This takes less than a minute to do, so no worries; you'll still be able to enjoy this recipe in under an hour.
Best Sugar Substitute For Sugar-Free Pumpkin Bread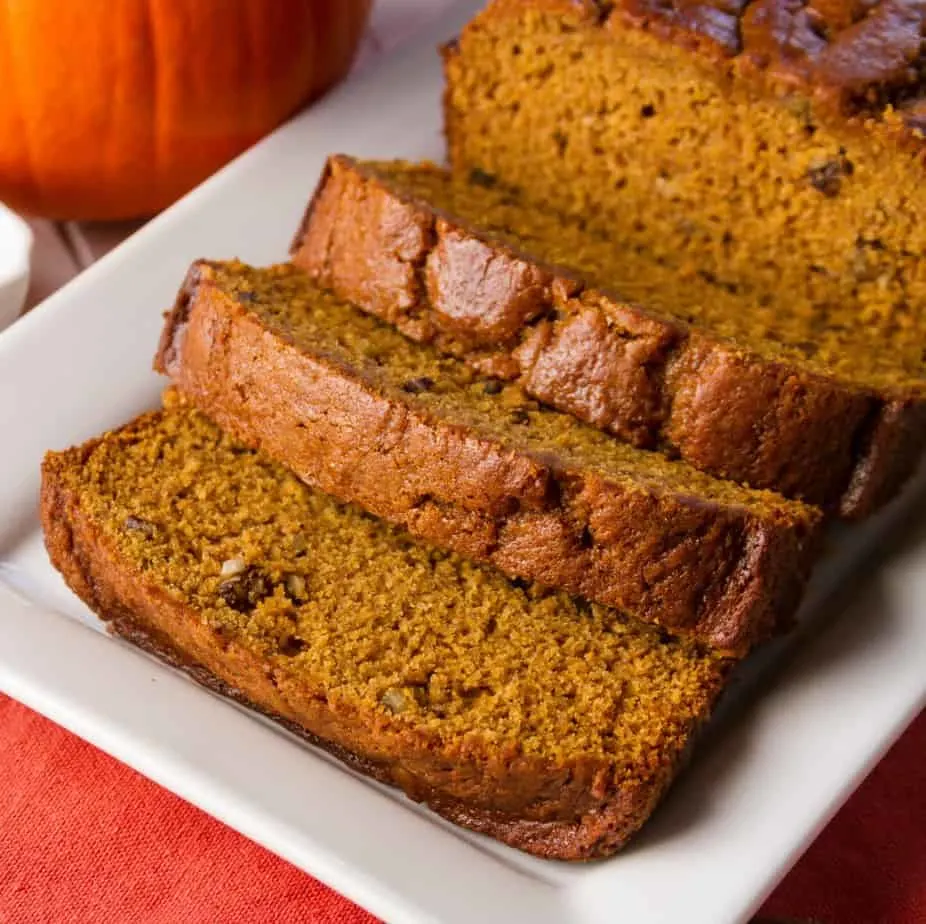 As far as sweeteners are concerned, I recommend the use of Lakanto's granulated sugar substitute; it's their erythritol and monk fruit sweetener that is as close to sugar as it gets.
You could either use their regular granulated or their gold, which has a delicious brown sugar flavor profile. But you can also use Swerve, an erythritol sugar substitute.
You could also use the stevia and erythritol-based brand Pyure for most of my baked goods. However, if using Pyure, you will want to use half the amount called for in this recipe since it's a much sweeter choice.
Lastly, if you can't easily find a more natural sugar substitute, you can also use Splenda for baking or a generic brand of the same.
It will work with great success. I know not everyone would agree with me here, and I respect that, but in my book, it's still better than regular sugar.
Please note that the full printable recipe card for this recipe is at the bottom of the page. But below, I am also including a few of my other keto-friendly pumpkin recipes for you all pumpkin season-long.
Keto Cream Cheese Frosting
You need to understand that this girl was determined to bring pumpkin bread safely back into her diet.
This meant that my low-carb pumpkin bread couldn't be just a pretty good option but a great one. If there is one thing I am, it's relentless.
I just won't give up on a recipe without a good fight. Fortunately for you, I finally won this battle, and what we have here is a real winner.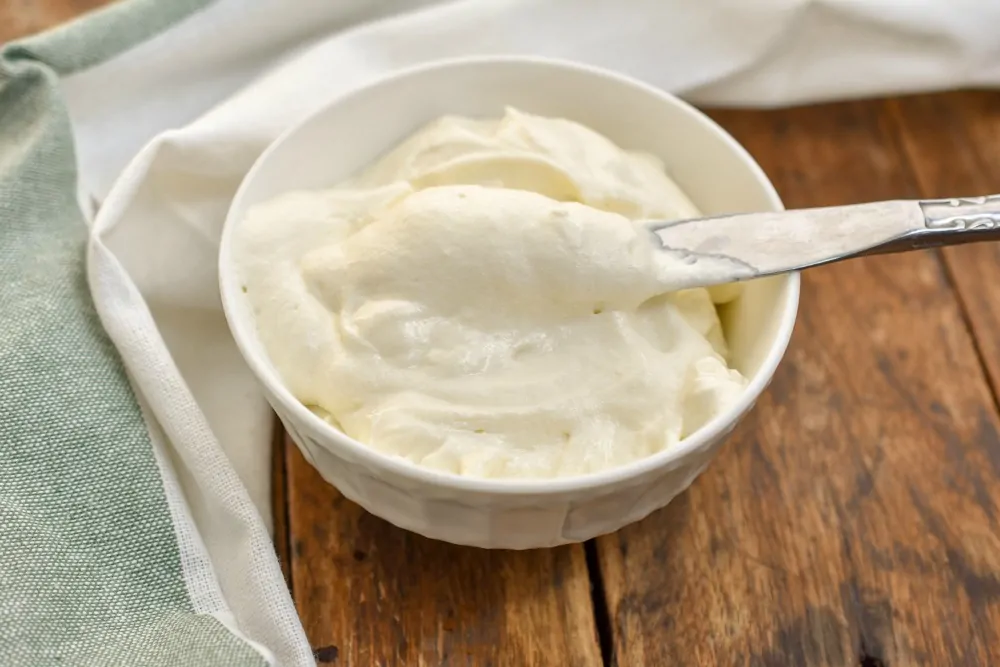 And because I can't seem to leave good enough alone, I also included my recipe for keto cream cheese frosting for you to slather on top freely.
Although this low-carb pumpkin bread can be enjoyed toasted and with a pat of butter, my recipe for cream cheese frosting makes it a decadent treat.
You can easily make this keto-friendly cream cheese frosting by combining brick-style cream cheese with butter, heavy cream, and a sugar substitute for confectioner's sugar.
Then it's just a matter of being patient enough for the pumpkin bread to cool so you can frost it.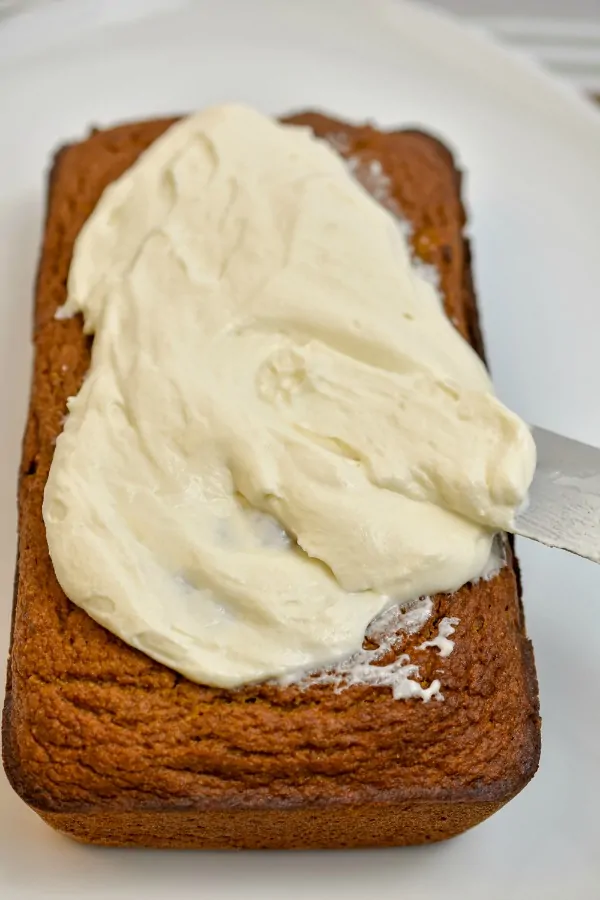 Tag Us
I can't wait for you to try my pumpkin keto bread recipe. Once you do, make sure you remember to tag us on Instagram and Facebook.
It's what keeps this girl encouraged to keep sharing and perfecting her recipes. Oh, and be sure to also check out our recipe for keto pumpkin chocolate chip bread for a twist on a classic favorite.
Grab Our Books!
In case you don't know, I have authored two books for you, Essential Keto Bread and Essential Keto Desserts, both inspired by your requests over the years.
It's my prayer these keto cookbooks will help make keto a delicious breeze for you.
Join Our Jesus And Keto Movement
Our family came to the keto diet looking at it from a Christian perspective. As believers, we live our entire lives supported by God's grace.
So when the Holy Spirit led us to combine our Christian faith and the keto diet, we did so in hopes of finding lasting transformation.
To say we needed God's intervention is to put it mildly. When we followed the Holy Spirit's prompting, we got on the path to real transformation.
Knowing firsthand the benefits of this decision, we have created a closed Christian group that is using the keto diet to transform their lives.
I love how supportive and encouraging this group of believers is. It's exciting to see how people are transforming their lives by combining this lifestyle with the Christian faith.
We invite you to join our Private Facebook Group and see if it's not the key you have been missing.
Be sure to request our FREE Jesus and Keto E-Book (First 7 Days). We hope it blesses you.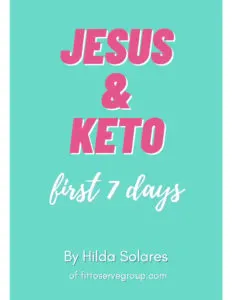 Fittoservegroup Keto App
Looking for a fast way to access our keto recipes? We've got you covered. There's an app for that. Yup, there's a Fit To Serve Group App and it's going to make your keto diet a delicious breeze!
Access hundreds of recipes that are all sugar-free, gluten-free, and keto-friendly.
Enjoy early access to recipes before they go live on the website, plus bonus recipes that are exclusive to the app. Make your own personal cookbooks that you can use to organize your favorite recipes.
Search recipes by title, ingredients, keywords, and categories, and of course, every recipe shows complete nutritional facts.
Get the Fit to Serve Group App for easy-to-follow keto recipes made with easy-to-source ingredients.
The app is loaded with hundreds of yummy recipes for breakfast, lunch, dinner, snacks, and even desserts!
Learn more by visiting our Fit To Serve Group App Page.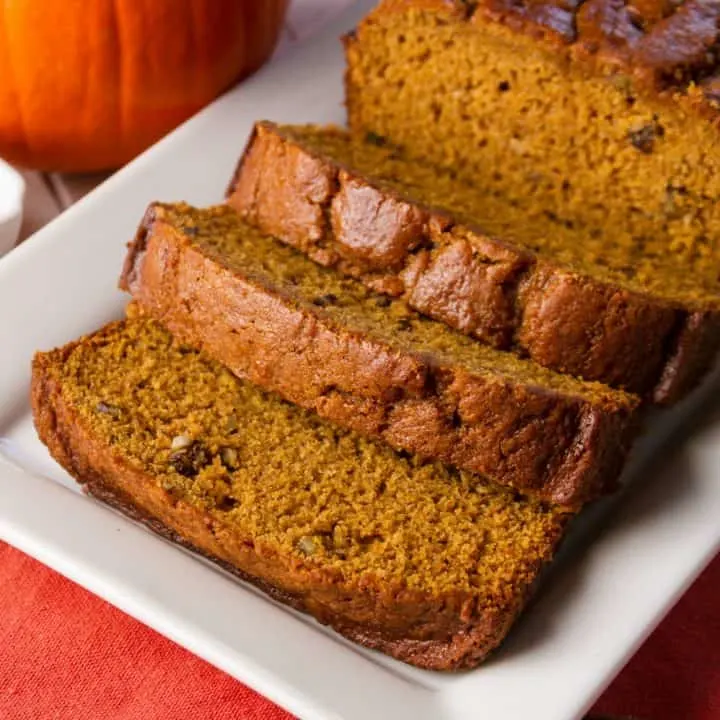 Keto Pumpkin Bread
Additional Baking Time:
15 minutes
Total Time:
1 hour
10 minutes
This recipe for keto low carb pumpkin bread uses a combination of almond flour and golden flax seed meal for a moist, sugar-free, grain-free, gluten free option that tastes like the real thing.
Ingredients
7 ounces of canned pumpkin puree
1/4 cup of melted unsalted butter
1 teaspoon vanilla extract
4 large eggs , room temperature
1 1/2 teaspoons of baking powder
2 teaspoons of cinnamon powder
1 1/2 teaspoons of ground ginger
1/2 teaspoon ground nutmeg
1/4 teaspoon of ground cloves
1/4 teaspoon sea salt
1/4 cup of finely chopped walnuts
Cream Cheese Frosting
4 oz of softened full-fat cream cheese
2 tablespoons of unsalted butter, room temperature
2 tablespoons of heavy whipping cream
Instructions
Preheat oven to 350 degrees.
Grease and line with parchment paper an 8x5 inch loaf pan. You will need a piece of parchment paper that's the length of the pan and about 3 times its width. Butter the pan, then press the parchment paper so that there's an overhang on the 2 long sides. Be sure that the 2 sides that are not covered with parchment paper are well greased.
Using an electric mixer, beat the pumpkin puree, sugar substitute, melted butter, and vanilla extract until well blended.
Next, add in the eggs one at a time making sure to beat them until fully combined.
To the wet batter add the almond flour, flax meal, baking powder, psyllium husk powder, and spices.
Next, stir in the walnuts. This is optional.
Spread the batter into the prepared loaf pan. Note that the batter will be thick.
Bake at 350 degrees for 40-55 minutes, or until an inserted toothpick comes out clean.
Allow the pumpkin bread to cool for 10 minutes in the pan before removing it by lifting it out using the parchment overhang.
Place the pumpkin bread on a baking rack and allow to cool an additional 20 minutes before frosting with the cream cheese frosting and slicing.
Store leftovers in the refrigerator for up to 5 days or freeze for 3 weeks.
Keto Cream Cheese Frosting
To make the frosting add all the ingredients into a medium-sized bowl and using an electric mixer beat until fully combined.
Add an additional tablespoon of heavy cream if the frosting is too thick.
Notes
This recipe doubles easily and freezes well.
Recommended Products
As an Amazon Associate and member of other affiliate programs, I earn from qualifying purchases.
Nutrition Information:
Yield:

12
Serving Size:

1
Amount Per Serving:
Calories:

225
Total Fat:

15.8g
Saturated Fat:

5.5g
Cholesterol:

59mg
Sodium:

60mg
Carbohydrates:

4.9g
Net Carbohydrates:

2.1g
Fiber:

2.8g
Sugar:

0.8g
Protein:

6.4g