Keto pumpkin streusel coffee cake is the delicious result of combining a low-carb streusel coffee cake with pumpkin puree. Enjoy all the fall flavors in a moist pumpkin cake.
It features a delicious streusel topping that will make your taste buds think you've cheated on keto.
Thankfully, it's a pumpkin keto coffee cake that is not only low in carbs, but it's gluten-free too!
With only 3.4 net carbs per serving, it can fit into your keto macros easily.
This keto-friendly pumpkin streusel coffee cake is the perfect keto brunch recipe.
Everyone who loves pumpkin spice recipes will enjoy this coffee cake, even if they are not on a low-carb diet.
It's sure to be the star of your morning gatherings.
It will be the keto pumpkin crumb cake you will want to make all pumpkin season.
Do check out our Keto Pumpkin Coconut Flour Coffee Cake if you need a nut-free version. You can also check out my complete list of Keto Cakes that any cake lover would enjoy exploring.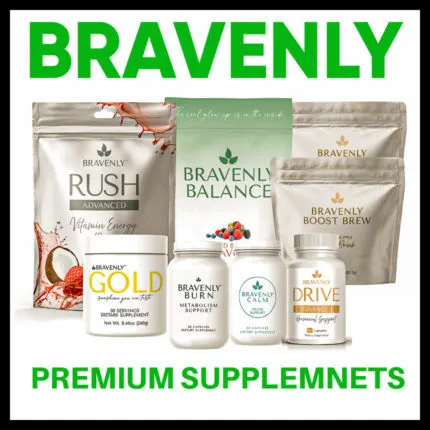 And as a pumpkin spice lover, don't forget to also visit our Keto Pumpkin Recipes.
Keto Pumpkin Streusel Coffee Cake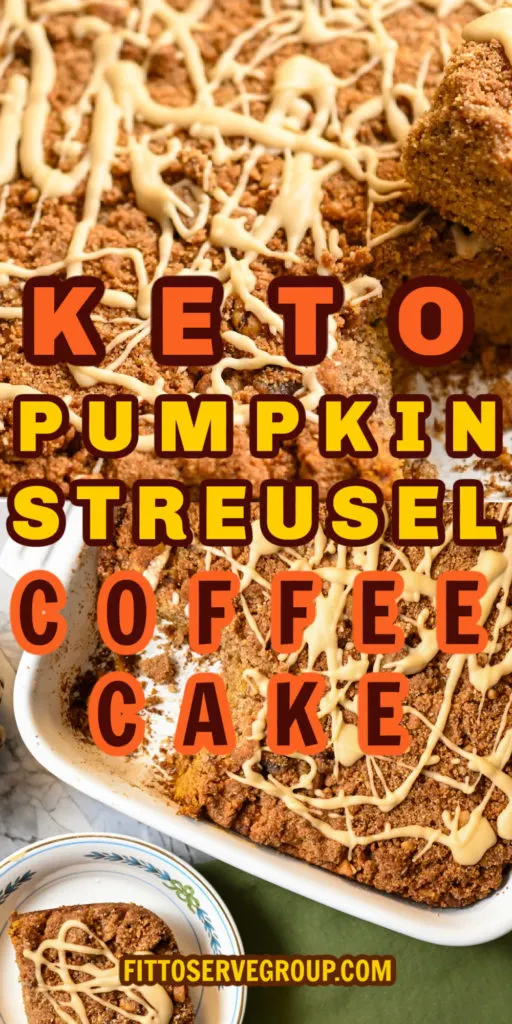 This keto pumpkin spiced coffee cake is moist, tender, rich, and easy to make. It's a true keto coffee cake masterpiece. For the ultimate keto fall dessert recipe
Both the keto cake layer and streusel topping are jam-packed with the spices of fall. Making every bite a delectable treat.
If there ever were a way to showcase the deliciousness of keto foods, this keto coffee cake would be at the top of the list.
My recipe for keto pumpkin coffee cake was inspired by my favorite keto sour cream streusel coffee cake.
A little tweaking of that recipe allowed me to create what is sure to become a pumpkin season favorite.
Keto Pumpkin Coffee Cake For Brunch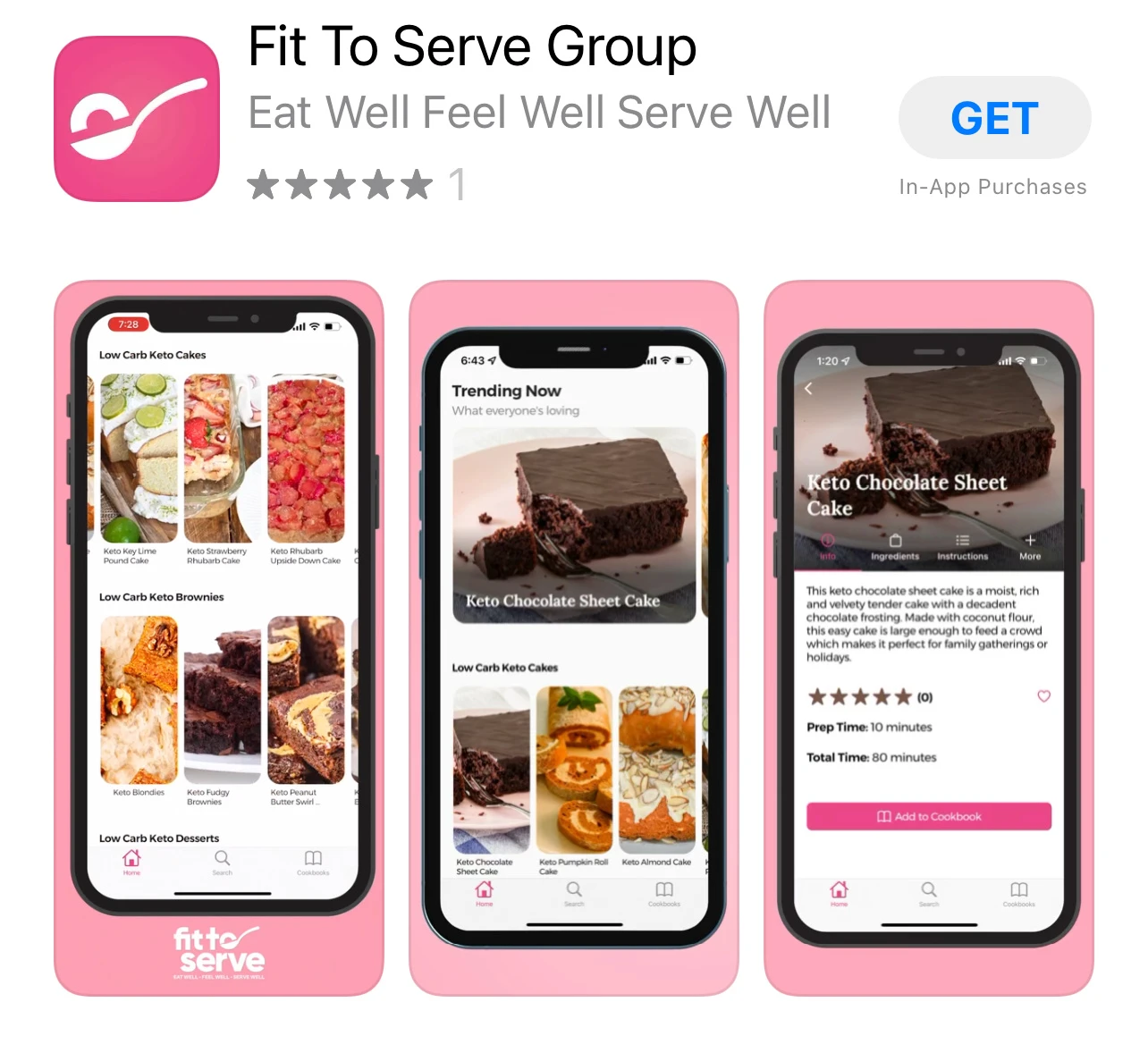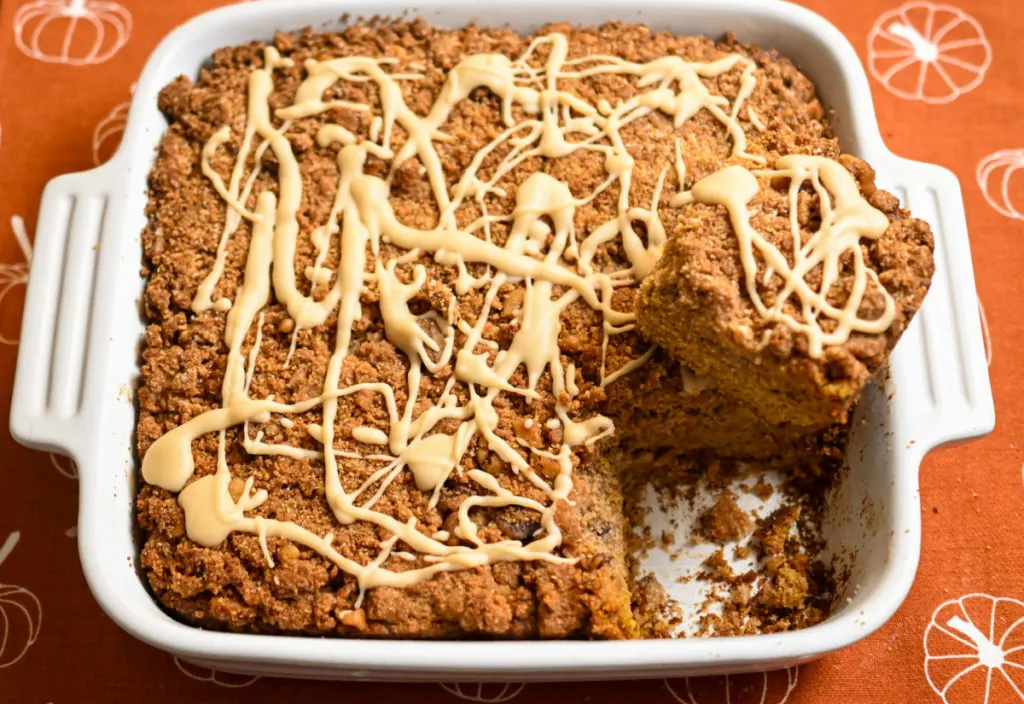 Brunch has always been my favorite meal for a get-together. Something about guests showing up after they've had a restful night's sleep seems to set the tone beautifully.
And you know what else will make everyone smile? This low-carb cake!
Even your non-keto guests will gobble this coffee cake right up with their first morning cup of coffee.
Yup, that's how confident I am that you, too, will fall in love with it.
When I tested this recipe on my family during an impromptu Saturday brunch, this pumpkin cake became the highlight of the day.
Almond Flour Low-Carb Pumpkin Coffee Cake
Can you imagine greeting your guests during the holidays with a keto pumpkin coffee cake? I'm telling you, your brunch gathering will be the talk for years.
Made with almond flour and a little coconut flour, it's the perfect low-carb coffee cake when pumpkin season rolls around. It's one; I hope you will make it during the holidays.
What a delight for your guests to be greeted by the aroma of pumpkin pie spice when they enter your home!
And how neat to be able to tell them that it's not a fall candle they are smelling. But it's a healthy, sugar-free pumpkin streusel coffee cake you've made just for them.
Ingredients Needed For Keto Pumpkin Streusel Coffee Cake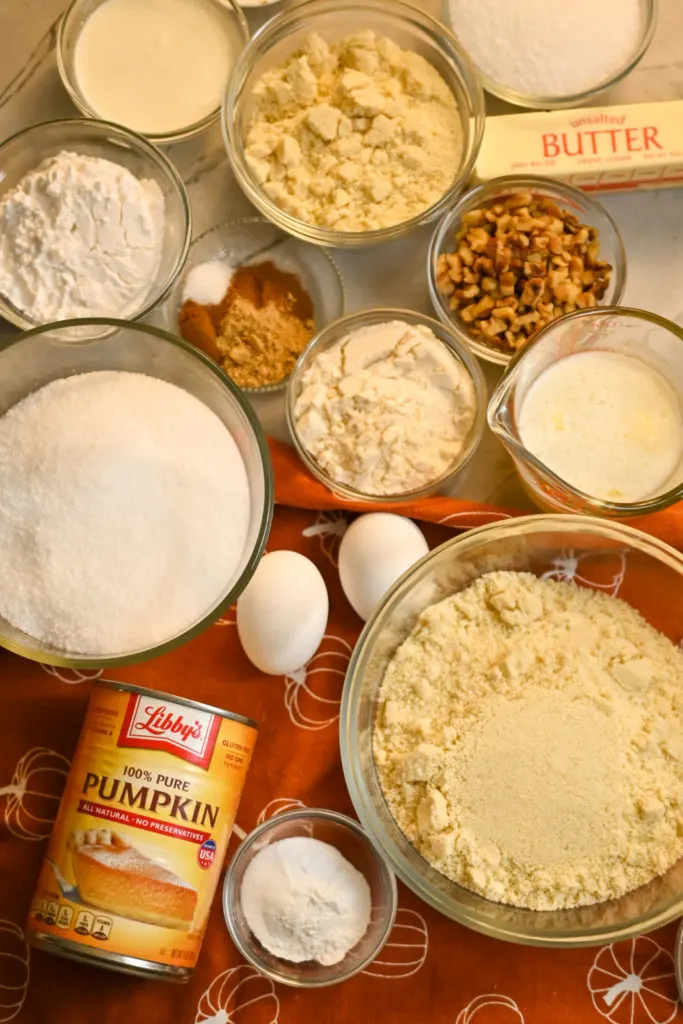 Disclosure: Some of the links below are affiliate links, meaning that, at no additional cost to you, I will earn a commission if you click through and make a purchase.
Keto Gluten-Free Pumpkin Coffee Cake
Baking powder
Baking soda
Ground cinnamon
Ginger powder
Nutmeg powder
Ground clove
Sea salt
Unsalted butter, room temperature
Sour cream
Eggs, room temperature
Streusel Topping
Coconut flour
Your favorite low-carb nuts (I used walnuts, but you can use pecans for a pecan streusel instead)
Cold unsalted butter, sliced thinly
Ground cinnamon
Ground ginger
Sea salt
Vanilla Icing
Heavy whipping cream
Vanilla extract
Sea salt
How To Make A Great Keto Pumpkin Streusel Coffee Cake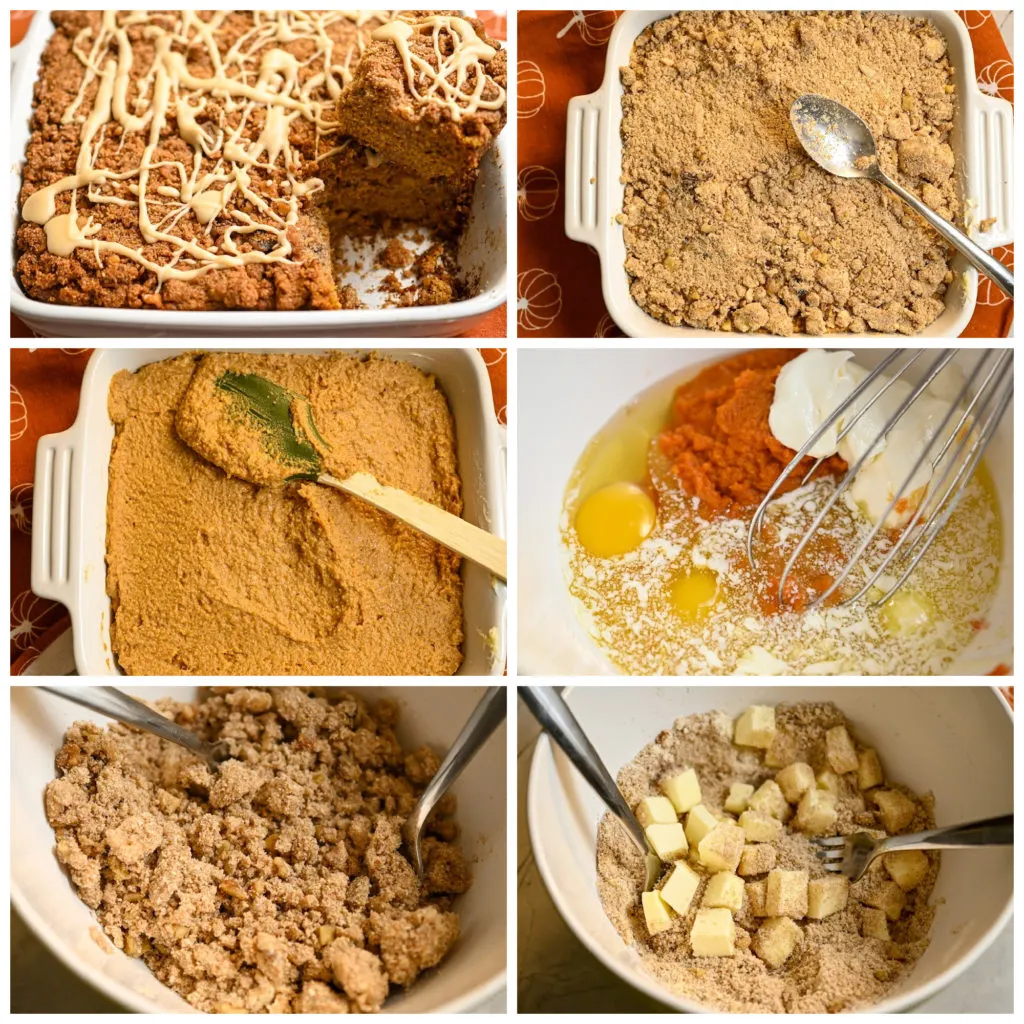 This easy keto brunch recipe uses a few staple ingredients found in low-carb keto baking. And with my guidance, I hope to help you execute it perfectly.
The following are the ingredients you'll need: Note that the full printable recipe card as well as the nutritional data, are at the bottom of the post.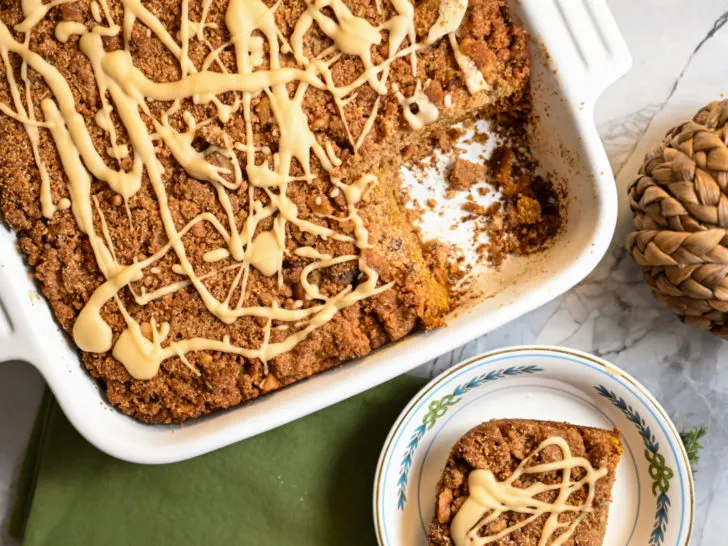 Tips For Making The Perfect Keto Pumpkin Streusel Coffee Cake
Make sure all your ingredients for the cake batter are at room temperature. This will allow for easy mixing.
Use only pumpkin puree, not pumpkin pie filling. You want to use puree because it does not contain any added sugar or spices.
Be sure to melt the butter and allow it to cool entirely before creating the wet mixture. Then, once cooled, add the butter to the eggs, pumpkin puree, and sour cream.
Combine all your dry ingredients in a separate bowl before adding them to the wet ingredients. This way, everything gets well incorporated.
I love being generous with my spices, and this pumpkin coffee cake is no exception. Feel free to substitute the spices listed for pumpkin pie spice.
Making The Perfect Keto Streusel Topping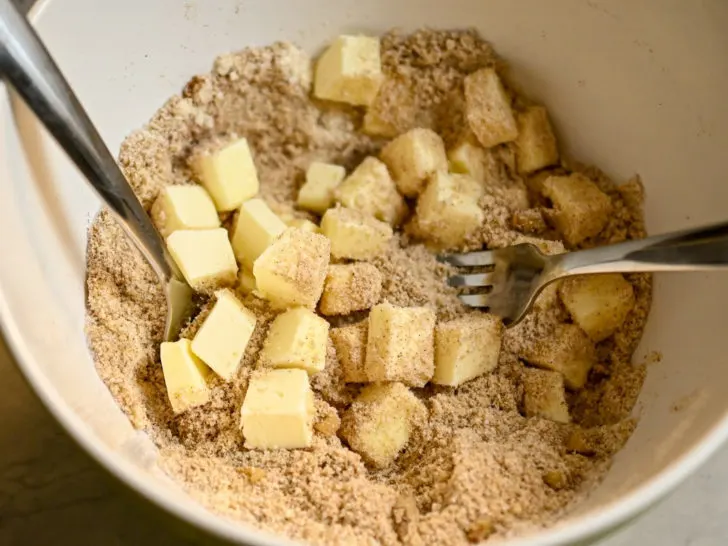 It only takes a few basic steps to create an amazing streusel topping that is low in carbs and keto-friendly.
The reason you want a great keto streusel is that you can add this to some of our other keto cakes to further enhance them.
Trust me, once you embrace this keto streusel topping, you'll want to add it to just about any treat. I recommend you try it on our keto cream cheese pound cake for a nice little twist.
Do let me know if you do, because I love getting your feedback.
I then topped the pumpkin streusel coffee cake recipe with a little sweet glaze made with a little confectioner's sugar substitute for a great way to finish the cake.
You can substitute the coconut flour in the streusel topping for 1 cup of almond flour for a coffee cake made entirely of almond flour.
Keto Streusel Topping Tips
Combine all the keto streusel dry ingredients in a medium-sized bowl and set aside.
To this mixture, add small, thin slices of cold butter. It's important that the butter is very cold. Then, cut into the mixture with a pastry blender or two forks. This creates the crumbly texture that is a classic in the streusel.
Set the keto streusel aside and add it to the top of the coffee cake right before baking.
Once you have baked and allowed your keto pumpkin coffee cake to cool completely (about 20 minutes), you can drizzle the top of the cake with the keto vanilla icing.
Store leftovers in the refrigerator for up to five days or freeze them for up to three weeks.
By the way, this keto coffee cake recipe also freezes well, making it perfect for the holidays.
Freeze the entire cake in the container and allow the cake to defrost in the fridge overnight or on the kitchen counter for several hours.
Tag Us
I can't wait for you to add this keto pumpkin streusel coffee cake to your collection of healthy treats. If you decide to, please remember to tag us on Instagram and Facebook with your pictures.
It's what keeps this girl motivated to keep sharing and perfecting her recipes for you.
Be sure to also check out our collection of keto coffee cakes for more delicious options!
Join Our Jesus And Keto Movement
Looking for an online support system to help you stay on keto? As a family, we came to the keto diet, looking at it from a Christian perspective. As believers, we live our lives supported by God's grace.
So when the Holy Spirit led us to combine our Christian faith and the keto diet, we did so in hopes of finding lasting transformation.
'When we followed the Holy Spirit's prompting, we got on the path to real transformation.
Knowing firsthand the benefits of this decision, we have created a closed Christian group that is using the keto diet to transform their lives.
We invite you to join our Private Facebook Group and see if it's not the key you've been missing.
Be sure to request our FREE Jesus and Keto E-Book (First 7 Days). We hope it blesses you.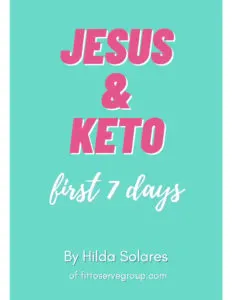 Fittoservegroup Keto App
Looking for a fast way to access our keto recipes? We've got you covered. There's an app for that. Yup, there's a Fit To Serve Group App and it's going to make your keto diet a delicious breeze!
Access hundreds of recipes that are all sugar-free, gluten-free, and keto-friendly.
Enjoy early access to recipes before they go live on the website, plus bonus recipes that are exclusive to the app. Make your own personal cookbooks that you can use to organize your favorite recipes.
Search recipes by title, ingredients, keywords, and categories, and of course, every recipe shows complete nutritional facts. Get the Fit to Serve Group App for easy-to-follow keto recipes made with easy-to-source ingredients.
The app is loaded with hundreds of yummy recipes for breakfast, lunch, dinner, snacks, and even desserts!
Learn more by visiting our Fit To Serve Group App Page.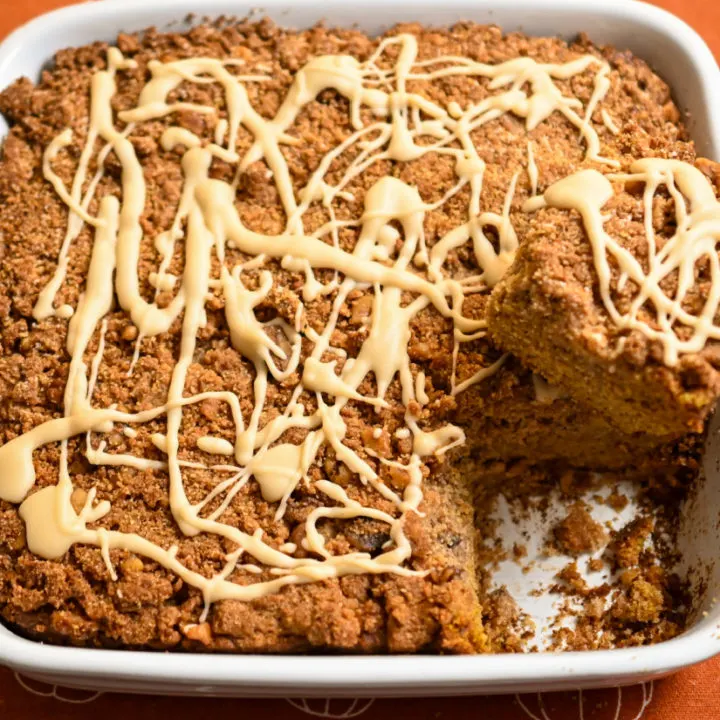 Keto Pumpkin Streusel Coffee Cake
This recipe for keto pumpkin streusel coffee cake is the delicious result of combining a low-carb streusel coffee cake made with almond flour with pumpkin puree and the spices of fall. It's the perfect pumpkin treat to have all pumpkin season long!
Ingredients
Keto Pumpkin Coffee Cake
2 teaspoons of baking powder
3 teaspoons of ground cinnamon
1 teaspoon of ground ginger
½ teaspoon of ground nutmeg
1/8 of teaspoon of clove powder
1/2 teaspoon of sea salt
¼ teaspoon of baking soda
½ cup melted unsalted butter cooled
4 tablespoons of sour cream
2 eggs
Streusel Topping
1 cup of finely almond flour
½ cup of your favorite low carb nuts (I used walnuts)
½ cup (1 stick) cold butter sliced thinly
2 teaspoons of ground cinnamon
½ tsp of ground ginger
¼ teaspoon of sea salt
Vanilla Icing
3-4 tablespoons of heavy whipping cream
1/4 teaspoon of vanilla
1/8 of teaspoon of sea salt
Instructions
Preheat oven to 350 degrees.
Butter a 9-inch square pan or 9-inch spring-form cake pan.
Streusel Topping
In a small bowl, combine the sugar substitute, almond flour, coconut flour, walnuts, salt and cinnamon, ginger, and nutmeg.
To the dry ingredients add the cold thinly sliced butter and cut in the butter with a pastry cutter or two forks until the mixture resembles coarse crumbs. Set aside.
Cake Batter
In a large mixing bowl, combine the almond flour, sugar substitute, spices, baking powder, baking soda, and sea salt and set aside.
In a medium-sized bowl, stir the cooled melted butter, sour cream, and eggs until they are well combined.
Add the pumpkin puree to the wet mixture and combine until well incorporated.
Then fold the wet mixture into the dry ingredients. Mix until fully combined.
Spread the batter into the pan.
Add the streusel topping over the cake and pat gently into the batter.
Bake the cake for 30-35 minutes or until the crumbs are lightly browned and an inserted toothpick comes out clean.
Cool the cake for 20 minutes before adding the icing and serving.
Store leftovers in the refrigerator for up to 5 days or freeze for up to 3 weeks.
Notes
You can substitute the coconut flour in the streusel topping for 1 cup of almond flour for a coffee cake made entirely of almond flour.
Note that you can replace the spices by using one tablespoon of pumpkin spice if you prefer.
Nutrition Information:
Yield:

12
Serving Size:

1
Amount Per Serving:
Calories:

315
Total Fat:

27.2g
Saturated Fat:

9.6g
Cholesterol:

61mg
Sodium:

95mg
Carbohydrates:

6.9g
Net Carbohydrates:

3.4g
Fiber:

3.5g
Sugar:

1.9g
Protein:

7.2g