Are you doing a keto diet and missing Hershey's "Perfectly Chocolate" cake recipe? You know the one that's on the back of Hershey's cocoa powder box.
Well, that's the problem I was encountering. Having grown up making Hershey's chocolate cake I was bound to start craving this rich chocolatey recipe.
Needless to say, a Keto Hershey's Chocolate Cake recipe would become a must for this girl. This recipe is like the majority of the keto ones I share, in that they start with an intense craving for the high carb version.
It's what fuels me into finding a way to bring it back into my world without the need to cheat.
This is why I am thrilled to be able to share my Easy Low Carb Chocolate Cake with you today. This keto chocolate cake is moist with a perfect rich chocolate flavor and the same smooth crumb you love from Hershey's original.
If that's not a win, I don't know what is.
Because let's face it, you can't enjoy Hershey's "Perfectly Chocolate" cake recipe while doing a low-carb diet. Not if you're wanting to stay in ketosis that is.
Wait I take that back since this recipe for Keto Hershey's Perfectly Chocolate Cake will singlehandedly allow you to enjoy this classic while doing a keto diet. Yay!
Keto Hershey's Chocolate Cake
I'm loving the idea of creating Hershey's cocoa keto recipes. I will say that if you're a fan of chocolate cakes you might also want to try our Keto Chocolate Cream Cheese Pound Cake recipe. It's another rich dark chocolate cake that is sure to silence your chocolate cravings.
I also have a keto chocolate coconut flour pound cake that uses Hershey's cocoa powder. This makes it a nut-free option. In case you don't know I have a complete list of Keto Cakes that any cake lover doing keto would enjoy exploring.
Is Hershey's Cocoa Powder Keto-friendly?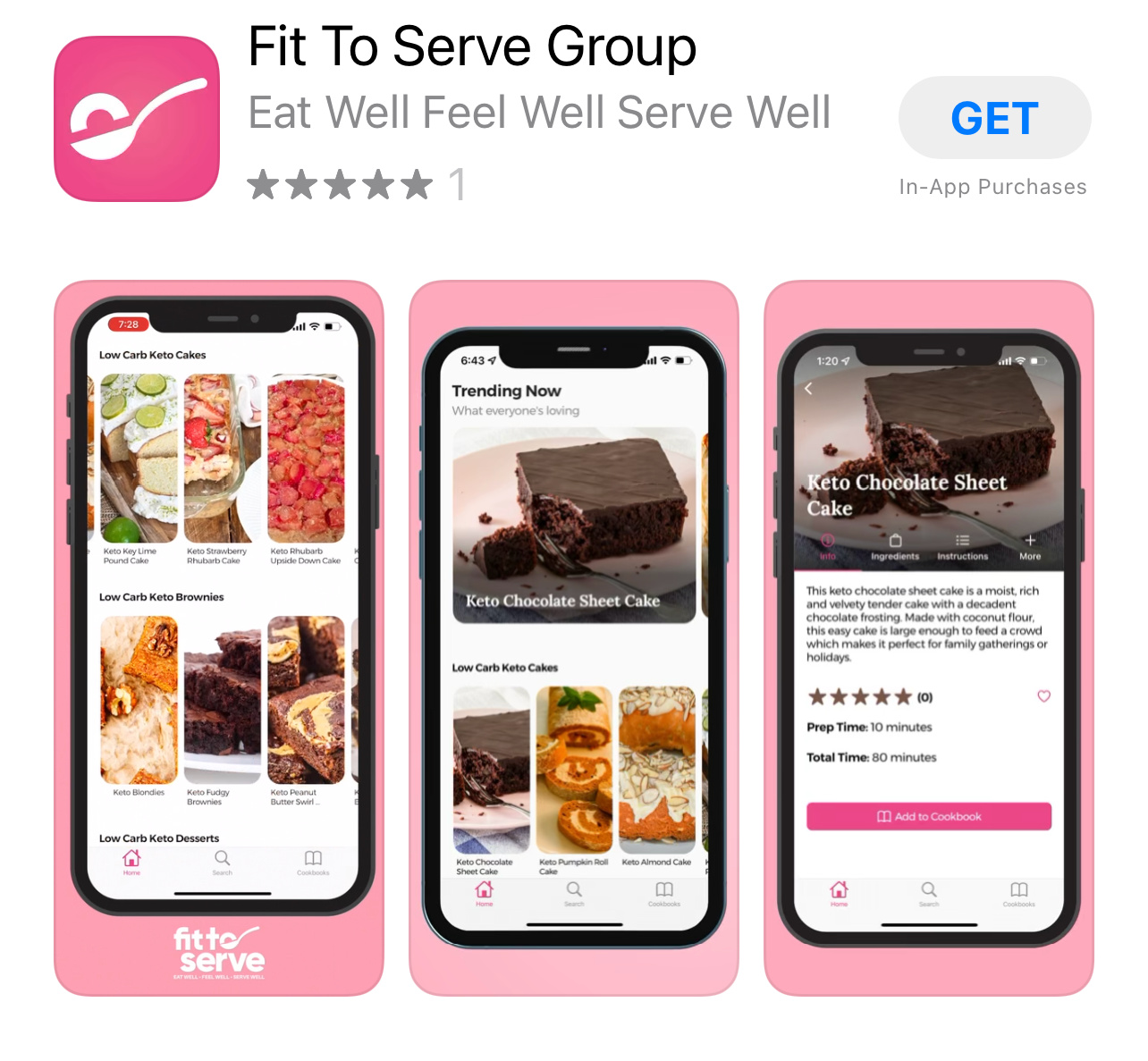 If you are wondering if Hershey's cocoa powder is keto-friendly, rest assured it is. The good news is that cocoa powder has zero sweeteners and can, therefore, be used in keto baking. This means you have the green light to use Hershey's cocoa powder while doing keto.
Let me start off by saying that my love for Hershey's Chocolate cake is two-fold. One is the fact that it's a super easy recipe to execute and two is that it boasts a rich chocolate flavor.
I can't tell you for sure, but I'm pretty certain that the recipe on the back of the cocoa box was probably the first chocolate cake I made from scratch a kazillion moons ago.
Don't get me wrong I know that there are some fancier brands of chocolate out there but here's the thing, Hershey's brand of chocolates has never disappointed me. Not even once.
Disclosure: Some of the links below are affiliate links, meaning at no additional cost to you, I will earn a commission if you click through and make a purchase.
How To Make A Keto Hershey's "Perfectly Chocolate" Cake
I'll admit that at first, I thought that my attempt in converting this classic recipe into a keto-friendly option was going to be impossible. Thankfully, that was not the case. A little prayer before attempting to convert a recipe is the secret to my success.
Just like the original recipe you're going to start by mixing the dry and wet ingredients in two separate bowls.
I did, however, replace the vegetable oil that's called for in the original with melted cooled butter. Because butter is always a good idea. Don't you agree?
You can also use melted refined coconut oil or ghee in place of the butter. If you opt to use coconut oil I suggest you use refined coconut oil so that the coconut flavor doesn't overpower the recipe.
Instead of the 1 cup of milk, I used 1/2 a cup of heavy whipping cream and 1/2 a cup of water. The milk is way too high in carbs. Thankfully this cream and water combo works as a great substitute.
I also used 3 large eggs instead of the two that the original recipe called for to ensure the cake would be moist and have the perfect crumb.
Of course, in order to make this a true Keto Hershey's Chocolate Cake, I also swapped out the sugar for a sugar substitute and the all-purpose flour for a finely milled almond and coconut flour combination.
Then it was just a matter of combining the wet ingredients with the dry and then stirring in the cup of boiling water at the end.
Don't be alarmed by the fact that this recipe has a thin batter, this is exactly the consistency you want and mimics the traditional Hershey's cake.
A Keto Chocolate Cake For A Magnesium Boost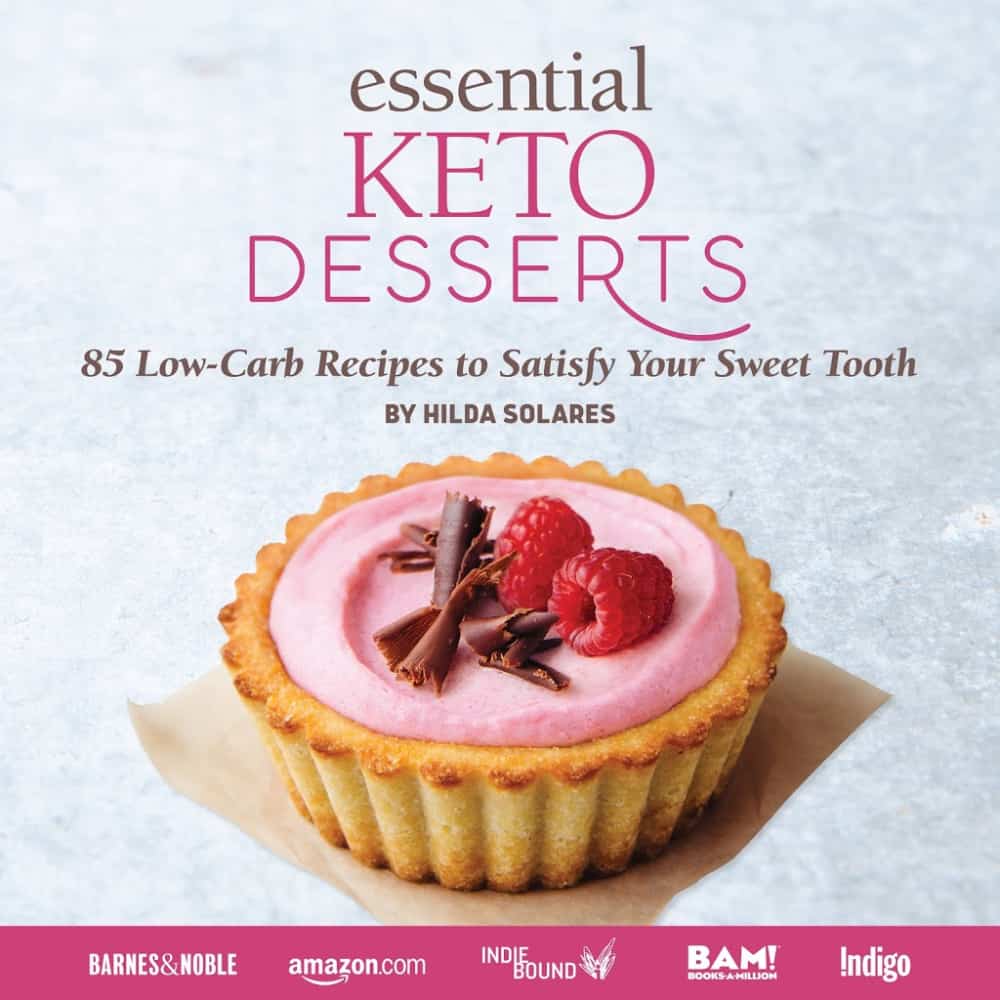 Usually, when I find myself craving chocolate it's an indicator that my magnesium levels may be a little low.
At that point, I make sure I take some magnesium and then proceed to the kitchen to find some chocolate. It's pretty incredible how our bodies can tell us what we need if we learn to tune in.
My keto cake recipe is a great alternative to the original recipe. It is just as rich-tasting and easy to make. Having the ability to enjoy a classic chocolate cake without the worry of it causing you to slip is why I am so passionate about creating keto recipes.
I sure hope you will give this recipe a try. Once you do, make sure you remember to tag us on Instagram and Facebook. It's what keeps this girl encouraged to keep sharing and perfecting her recipes for you.
Sugar-Substitutes That Work With This Keto Chocolate Cake
When it comes to choosing which sugar substitute to use for this keto chocolate cake, I have several for you to choose from.
My first choice is Lakanto Monk Fruit. This is because it really behaves the most like regular sugar as far as I am concerned. It is a monk fruit and erythritol blend.
Lakanto Monk Fruit gets its sweetness from antioxidants called mogrosides, instead of fructose or sucrose. It's why it's a great all-natural sugar substitute and has zero calories and zero glycemic index.
I'm however also partial to Swerve which is an erythritol blend. Swerve is made from ingredients found in select fruits and starchy root vegetables and contains no artificial ingredients, preservatives, or flavors.
Swerve is the name brand of Erythritol it's unlike other sugar alcohols that have a 0 % impact on blood sugar.
You could also use the stevia and erythritol-based brand Pyure for most of my baked goods. But I personally am not a fan of stevia-based sweeteners because I find that I am quite sensitive to the bitter aftertaste. And in chocolate recipes, this seems to be magnified.
Having said this if you are accustomed to using it and don't have an issue then I recommend using the Pyure brand. However, you will want to use 1/2 the amount called for in this recipe since it's much sweeter.
Lastly, if you can easily find a more natural sugar substitute you can also use Splenda with great success.
You will want to use the Splenda that has a bulking agent. It's the one that comes in larger bags. I don't recommend Splenda Bake because it's actually half sugar half sucralose product and will be too high in carbs to be considered keto-friendly.
Join Our Jesus And Keto Movement
Looking for an online support system to help you stay the course on keto? As a family, we came to the keto diet looking at it from a Christian perspective. As believers, we live our lives supported by God's grace.
So when the Holy Spirit led us to combine our Christian faith and the keto diet, we did so in hopes of finding lasting transformation. When we followed the Holy Spirit's prompting we got on the path to real transformation.
Knowing firsthand the benefits of this decision we have created a closed Christian group that is using the keto diet to transform their lives. We invite you to join our Private Facebook Group and see if it's not the key you have been missing.
Be sure to request our FREE Jesus and Keto E-Book (First 7 Days) We hope it blesses you.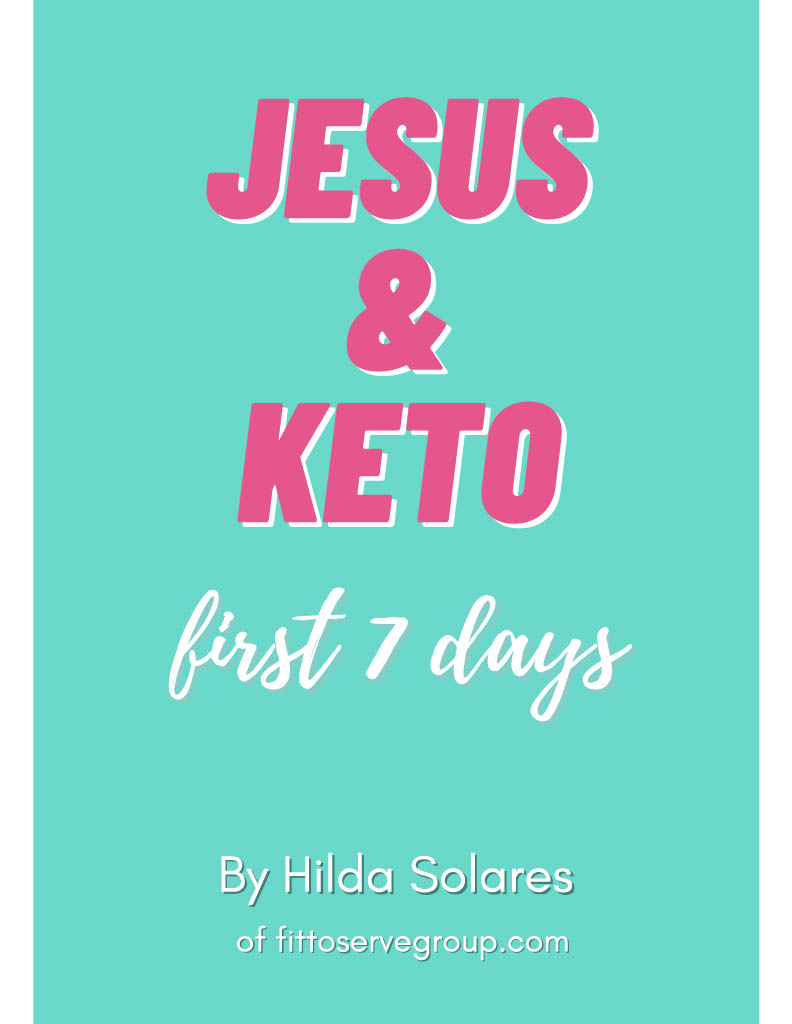 Fittoservegroup Keto App
Looking for a fast way to access our keto recipes? We got you covered. There's an app for that. Yup, there's a Fit To Serve Group App and it's going to make your keto diet a delicious breeze!
Access hundreds of recipes that are all sugar-free, gluten-free, and keto-friendly.
Enjoy early access to recipes before they go live on the website. Plus, bonus recipes that are exclusive to the app. Make your own personal cookbooks that you can use to organize your favorite recipes.
Search recipes by title, ingredients, keywords, and categories, and of course every recipe shows complete nutritional facts. Get the Fit to Serve Group App for easy-to-follow keto recipes made with easy-to-source ingredients.
The app is loaded with hundreds of yummy recipes for breakfast, lunch, dinner, snacks, and even desserts!
Learn more by visiting our Fit To Serve Group App Page.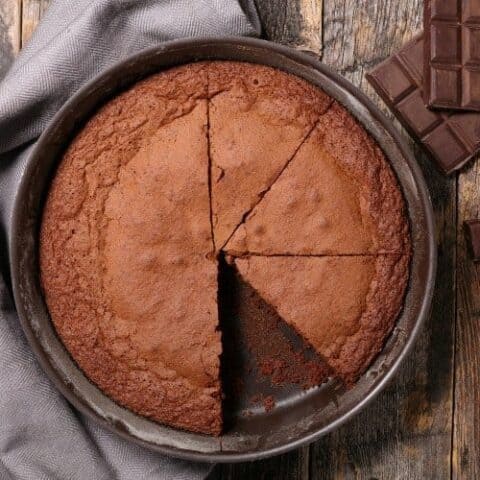 Keto Hershey's Chocolate Cake
It's a recipe for a low carb keto-friendly version of the classic Hershey's chocolate cake recipe found on the back of the Hershey's cocoa powder box.
Ingredients
1 cup of boiling water
1/4 cup of melted unsalted butter
1/2 cup of heavy whipping cream & 1/2 cup of water (this will substitute for the milk called for in the original recipe)
1 ½ tsp. of baking powder
1 ½ tsp. of baking soda
½ tsp of sea salt
3 eggs
2 teaspoons of vanilla extract
Instructions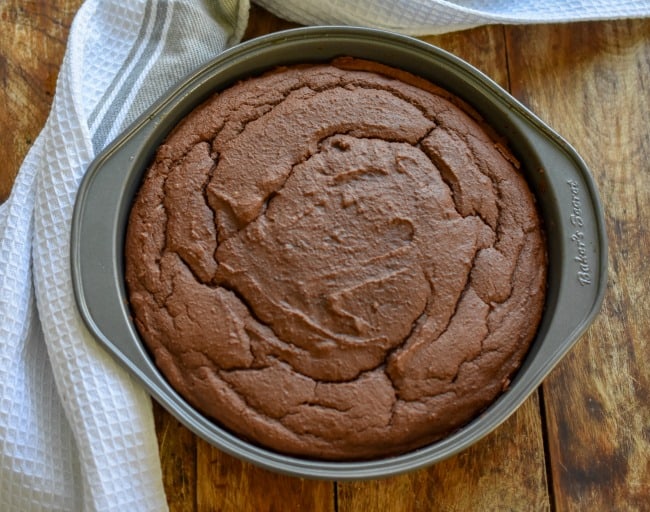 Pre-heat oven to 350 degrees.
Grease two 9 inch round pans.
Boil one cup of water and set aside.
Melt 1/4 cup of butter and set aside.
Combine the heavy whipping cream with the water and set aside, this will be added at the end of the recipe. Do note this is not the boiling water listed in the ingredients.
In a large mixing bowl combine all dry ingredients, almond flour, coconut flour, sugar substitute, cocoa powder, baking powder, baking soda, and salt. Combine well.
To the dry ingredients add the eggs, heavy cream & water combo, melted butter, vanilla extract, and mix until combined using an electric mixer.
Once everything is combined add the cup of boiling water and mix until well blended.
Pour the batter into the two prepared pans.
Bake for 35 minutes to 45 minutes, or until a toothpick inserted comes out clean.
Notes
Just like the original Hershey's chocolate recipe this cake batter will be thin.
Keto Hershey's Chocolate Cake Variations
ONE-PAN CAKE:
Grease 13x9x2-inch baking pan. Heat oven to 350 degrees Pour batter into prepared pan and bake for 40 minutes.
THREE LAYER CAKE:
Grease three 8-inch round pans and pour batter into prepared pans and bake 30-35 minutes.
BUNDT CAKE:
Grease and a 12-cup fluted tube pan. Heat oven to 350 degrees Pour batter into prepared pan and bake for 50-55 minutes. Allow to cool for 15 minutes before removing from pan to wire rack.
CUPCAKES:
Line muffin cups (2-1/2 inches in diameter) with paper cups. Heat oven to 350 degrees and bake for 23-25 minutes.
Recommended Products
As an Amazon Associate and member of other affiliate programs, I earn from qualifying purchases.
Nutrition Information:
Yield:

16
Serving Size:

1
Amount Per Serving:
Calories:

205
Total Fat:

15.2g
Saturated Fat:

5.3g
Cholesterol:

90mg
Sodium:

75mg
Carbohydrates:

4.9g
Net Carbohydrates:

3.4g
Fiber:

1.5g
Sugar:

0.5g
Protein:

5.7g
If you would like to frost this cake below is the recipe.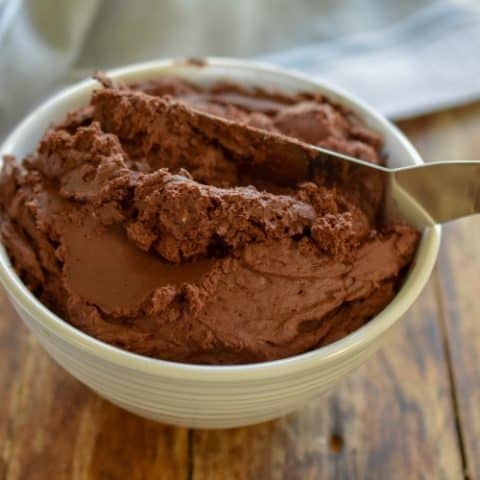 Keto Chocolate Buttercream Frosting
Keto chocolate buttercream frosting is a rich creamy chocolate frosting that is low in carbs and keto friendly.
Ingredients
1 cup of unsalted butter, room temperature​ softened
2 ounces of cream cheese room temperature softened
¼ teaspoon of sea salt
1 teaspoon of vanilla extract
2/3 cup of heavy whipping cream
Instructions
Cream the butter and cream cheese using an electric mixer at a high setting.
Add 1 cup confectioners sugar substitute and 1/3 cup of dark cocoa powder to the cream cheese and butter mixture.
Next add 1/3 cup of heavy whipping cream and beat on high till fully combined.
Then add the remainder 1 cup confectioners sugar substitute and another 1/3 cup of cocoa powder. Combine well at high speed until well mixed.
Lastly, end with the remainder 1/3 cup of heavy whipping cream. Mix the frosting till fully incorporated.
Add the frosting to a fully cooled cake, cupcakes.
Refrigerate any leftovers in the fridge and allow to come to room temperature before using as frosting.
Notes
This makes enough frosting to generously frost a two 8 inch layer cake or 12- 16 cupcakes.
Recommended Products
As an Amazon Associate and member of other affiliate programs, I earn from qualifying purchases.
Nutrition Information:
Yield:

12
Serving Size:

1
Amount Per Serving:
Calories:

187
Total Fat:

20.1g
Saturated Fat:

21.7g
Cholesterol:

55mg
Sodium:

166mg
Carbohydrates:

3g
Fiber:

1.6g
Sugar:

0.2g
Protein:

1.6g
SaveSave
SaveSave
SaveSave
SaveSave