Ultimate Ketosis Chocolate Chip Cookies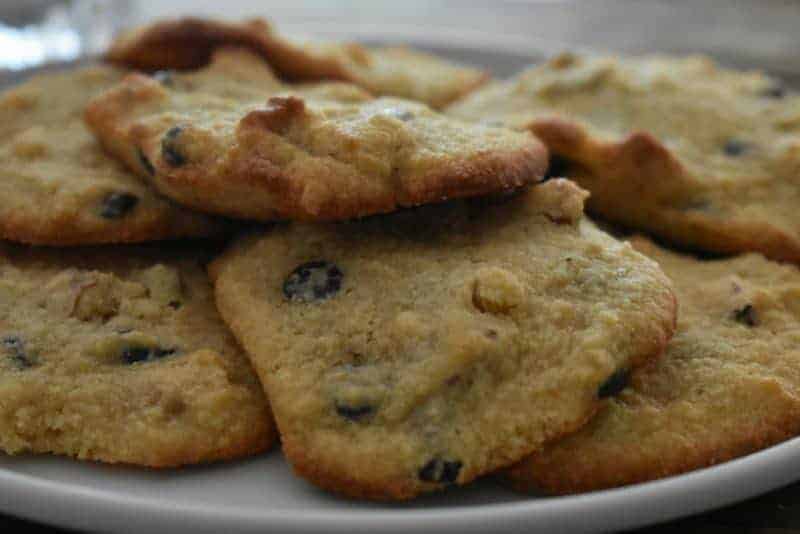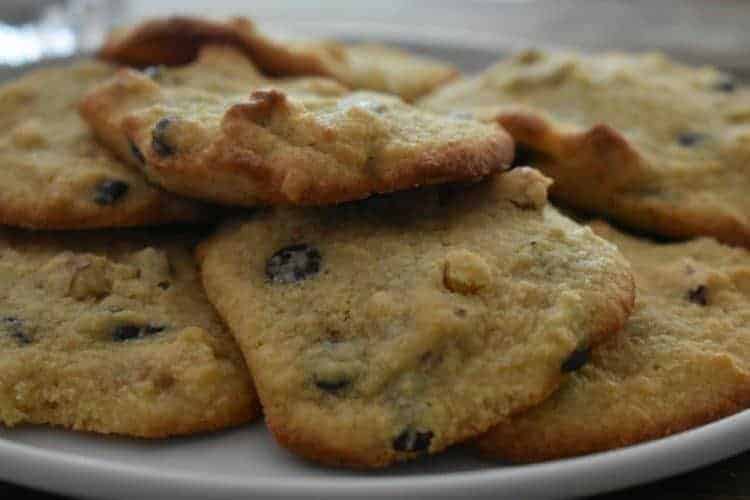 Ketosis chocolate chip cookies are the perfect low carb keto chocolate chip cookie recipe that keeps you compliant while doing a ketogenic diet.
Have you been wondering how you can create a delicious recipe for ketosis chocolate chip cookies? Well, search no more, because I've worked hard to perfect these keto chocolate chip cookies and I am confident you're going to love them too.
Once again, I was challenged by our daughter to create a keto recipe to replace one of her traditional high carb favorites. Seems like our Michelle is enjoying putting her momma to the test.
Thankfully, this recipe for chocolate chip keto cookies passed her challenge and the test allowed for another easy recipe to add to our list of growing low carb keto recipes.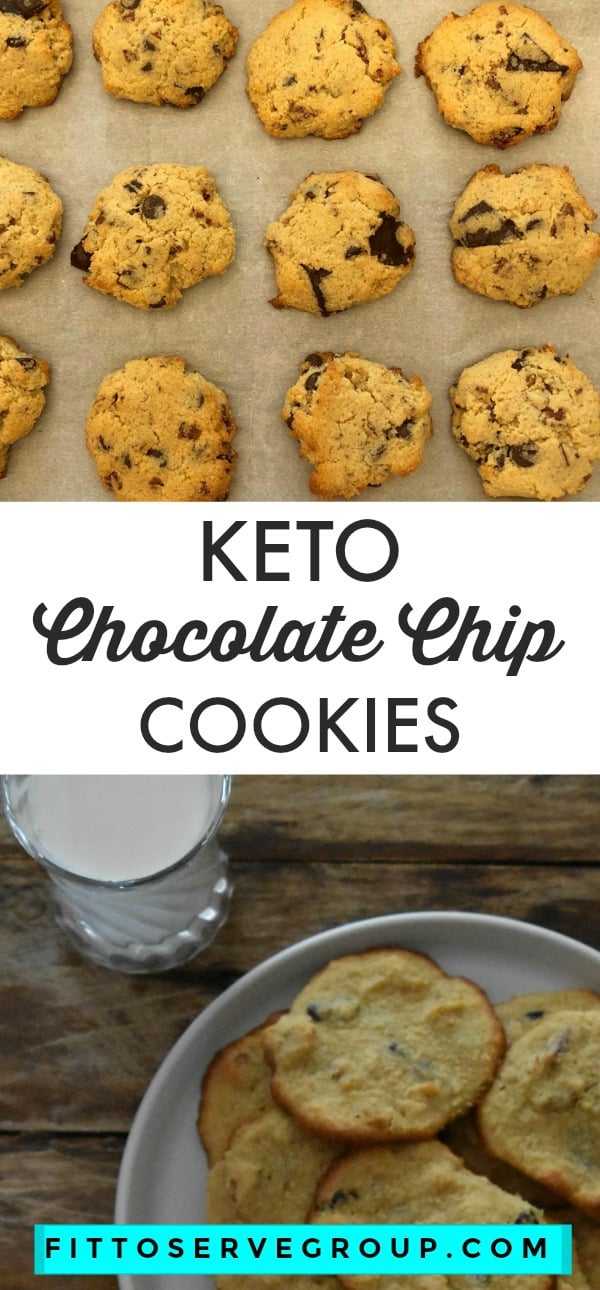 Creating recipes like this ketosis chocolate chip cookies is important if you want to ensure that you are doing a keto diet and don't want to risk being kicked out of ketosis.
There are keto hacks to get into ketosis quickly and we are fans of these tips because it makes the ketogenic diet more sustainable. You should know that I also have a complete list of Keto Cookies that as a fan of cookies I encourage you to visit.
BUT ultimately the goal is to not get kicked out ketosis, to begin with.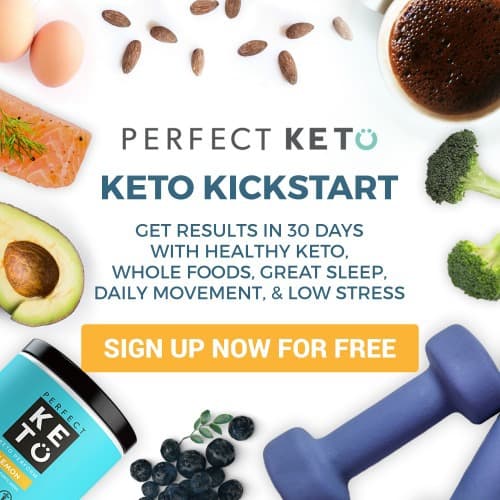 So I went back to the drawing board in an attempt to perfect my recipe for ketosis chocolate chip cookies.
My second attempt at creating the ultimate ketogenic chocolate chip cookie recipe proved to be the winner. Yay me!
This time I decided to add a tablespoon of gelatin powder to help give the cookie structure. Guess what? It worked!
My keto chocolate chip cookies include an added tablespoon of sugar-free pancake syrup. Why? I was trying to get the brown sugar flavor profile without having to use the extra carbs from molasses.
It also features Surkin Gold, a brown sugar-free substitute. This stuff is amazing and one I will use more in coming recipes.
Products from Amazon.com
‹
›
Can I tell you that combining Surkin Gold with a little sugar-free pancake syrup turned out to be a brilliant idea? It made a huge difference in creating the proper ketosis chocolate chip cookie flavor.
Products from Amazon.com
‹
›
Mission Accomplished
Looks like Michelle is going to have to give her momma another keto baking challenge because these ketosis chocolate chip cookies are one for the record books.
Or maybe you all want to be next? How cool would that be?  So don't be shy and send them my way.
I sure hope you will give this recipe a try. Once you do, make sure you remember to tag us on Instagram and Facebook. It's what keeps this girl encouraged to keep sharing and perfecting her recipes.
Michelle understands the benefits of being in ketosis because she has seen firsthand the power of ketones has had on her parents.  You can read more about our ketosis transformation here.
Keto Hack To Stay In Ketosis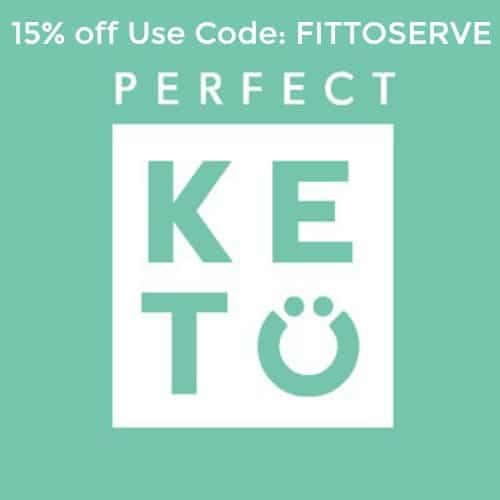 If you've struggled to get into ketosis consistently on your low carb keto diet, or you've hit a plateau that doesn't seem to budge, consider using Perfect KETO exogenous ketones.
By using exogenous ketones you will naturally elevate your ketones allowing you to enter into ketosis more quickly.
Being in a deeper level of ketosis will help reduce your appetite, carb cravings, and give you lasting energy.  It's been our experience that the use of exogenous ketones helps make the low carb keto lifestyle a viable sustainable option.
Honestly, it's like having willpower in a cup.  Learn more about the science behind both exogenous and endogenous ketones and have your questions answered from a doctor's perspective.
Make sure you also pick up your free and complete guide to understanding ketosis. Then begin the keto easily with this Start-Up Guide to the Ketosis Diet.
Wondering which foods you should avoid when doing Keto? This Keto Food Guide will assist you in doing the Keto Diet correctly.
Don't start the Keto Diet until you calculate your Keto Macros easily  Using this calculator will customize the diet according to your goals and help you do the Keto Diet properly. 
Scientific Studies On The Benefits Of Ketosis
Long-term effects of a ketogenic diet in overweight patients
Ketogenic diets and physical performance
Effects of exogenous ketones on cognition 
Dietary ketosis enhances memory in mild cognitive impairment
Ketones suppress brain glucose consumption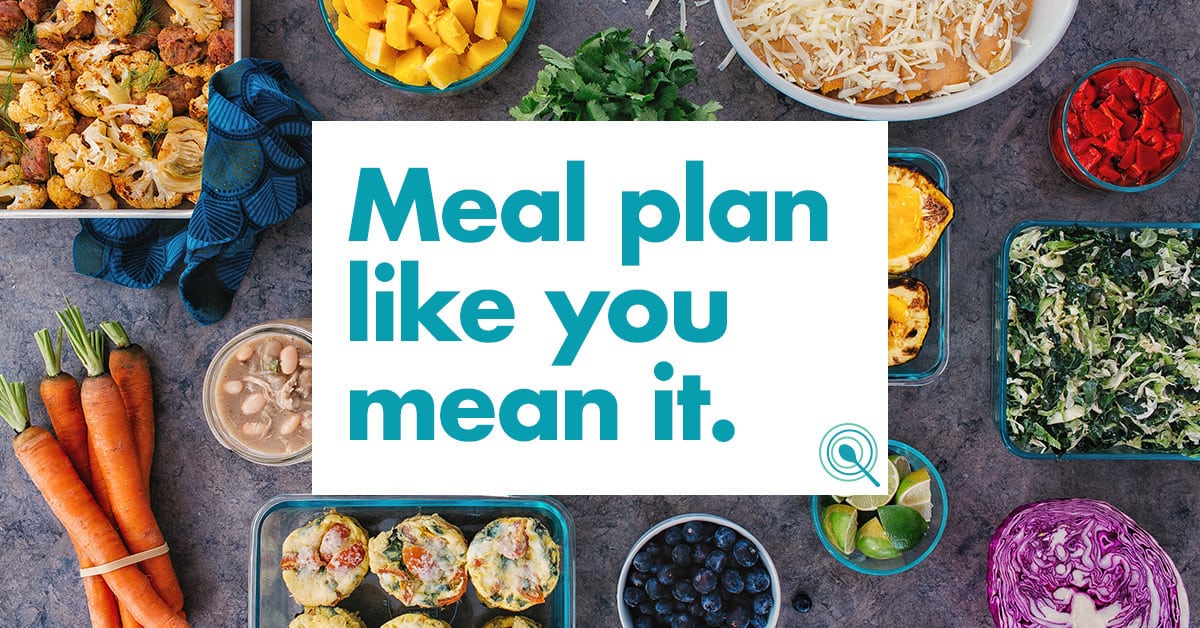 Ketone Testing
If you are wanting to do a keto diet effectively, don't forget to test your ketone levels.  Although ketone strips work well initially, the Gold standard is the blood ketone test. This test is taken just like the glucose test that diabetics use to track their sugar levels.
After 10 seconds the ketone meter will give you an accurate reading. Testing is not necessary in order to do a ketogenic diet, but it is the best way to know if you are truly in ketosis. Allowing you to better tweak your macros in order to see real progress.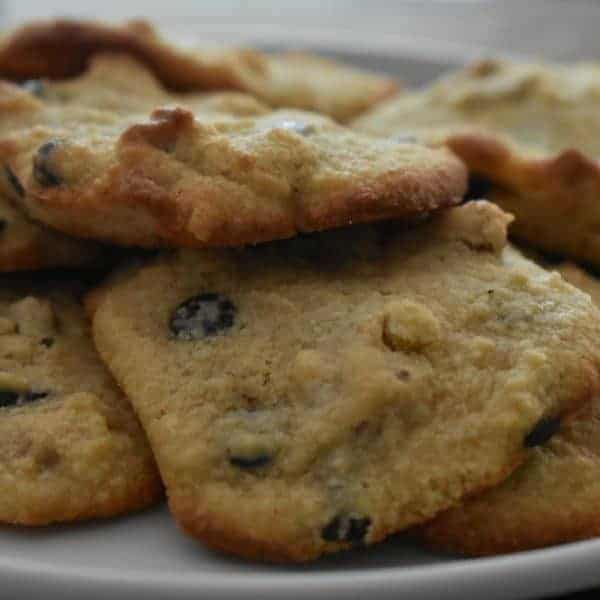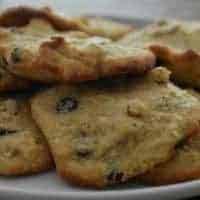 Ketosis Chocolate Chip Cookies
A recipe for ketosis chocolate chip cookies. The ultimate low carb keto chocolate chip cookie recipe.
Ingredients
¼ cup of coconut flour
2 teaspoons of baking powder
3/4 cup of butter (1 1/2 sticks) room temperature
2 large eggs
1 tablespoon of sugar-free maple syrup
1 cup of chopped walnuts
¾ cup of sugar-free chocolate chips
1 ounce of 85% cocoa chocolate roughly chopped (optional)
Instructions
Pre-heat oven 350 degrees
Line a cookie sheet with parchment paper
In a large bowl beat the room temperature butter, sugar substitutes, and tablespoon of sugar-free pancake syrup.
Mix until light and fluffy.
To this mixture add the eggs one at a time and beat well.
Then sprinkle the gelatin powder and combine well.
Next mix in the almond flour, coconut flour, baking powder, and salt.
Lastly, add the sugar-free chocolate chips, and walnuts.
Drop the dough by heaping tablespoons and space about 2 inches apart. Flatten the cookie slightly.
Bake the cookies for 12-15 minutes.
Recommended Products
As an Amazon Associate and member of other affiliate programs, I earn from qualifying purchases.
Nutrition Information:
Yield:

16
Serving Size:

1
Amount Per Serving:
Calories:

256
Total Fat:

10.2g
Saturated Fat:

7.4g
Cholesterol:

48mg
Sodium:

78mg
Carbohydrates:

4.5g
Fiber:

2.1g
Sugar:

0.9g
Protein:

4.1g