Celebrate With A Keto Blueberry Cheesecake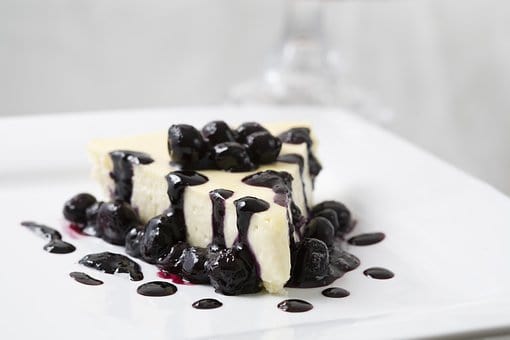 A decadent recipe for keto blueberry cheesecake a perfect way to celebrate national cheesecake day.
I guess it's time to find another excuse to celebrate! Did you know that cheesecake has a national day? Honestly, before I began sharing my low carb keto recipes I had no idea that foods had national days dedicated to them.
But hey, why not? Especially if it challenges me to create a healthy low carb ketogenic option. I thought I would showcase the blueberry in this recipe with this keto blueberry cheesecake.
Do check out our collection Keto Cream Cheese Recipes for more delicious keto-friendly treats.
From farmer's markets to grocery stores you can find blueberries everywhere during the summer months. Here in Florida, they are available year-round. Making them a great choice when doing a low carb keto diet.
Blueberries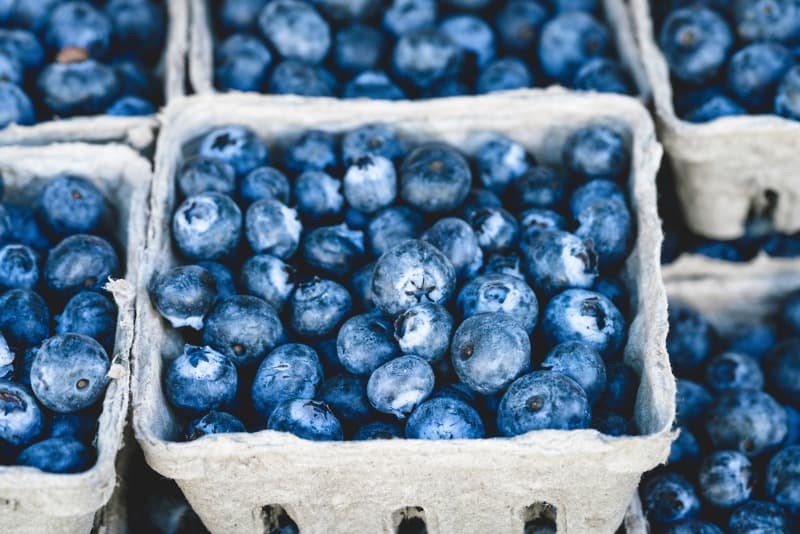 Here's something to keep in mind when buying blueberries, they should always be organic. Why?
Well according to the Environmental Working Group, blueberries ranked 14 out of 48 for the level of pesticide residue they contained.
It simply means they are among the most contaminated fruits we consume. Trader Joe's had a lovely display of blueberries this weekend and made choosing organic a feasible option.
I wish I could tell you that all our food enjoys is organic, but little by little I am making more of a concerted effort to choose organic whenever possible.
Sure it's more expensive but knowing that some foods are highly contaminated makes the decision easier. Thankfully, more grocery stores are offering organic choices and it's causing the prices to drop as the consumer makes more of a demand for them.
The Need For A Keto Cheesecake
I must confess that I love cheesecakes and it was the very first dessert I converted to a low carb keto option. When Randy and I first started eating this way, our only option for a sweet treat was Atkin bars.
The problem is that these bars are not low enough in carbs and they are loaded with all sorts of things we steer clear of, like soy protein and other chemicals I can't even pronounce.
When we discovered that Cheesecake Factory had a low carb option we were sold. In fact, we even purchased an entire cheesecake once for the family to enjoy.
Unfortunately, that was too pricey of a decision for us. However, that low carb cheesecake is what inspired me to fiddle in my kitchen until I came up with my own.
Call it beginners luck or fate, but my first try produced a fantastic low carb option.
Now, I am sure it didn't hurt that I had been making regular cheesecakes for years, but nonetheless, I was hooked.
That first winning recipe encouraged me to keep making other low carb treats to make eating this way a lifestyle. Clearly, you can see why cheesecakes have a special place in my heart. So let the celebration begin!
Today's recipe is a lovely marriage between the seasonal blueberry and the creaminess of the cheesecake. Enjoy this keto blueberry cheesecake in good health!
Our Favorite Keto Tip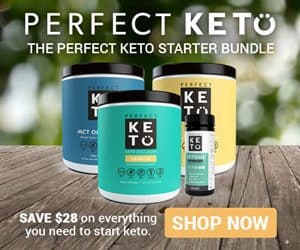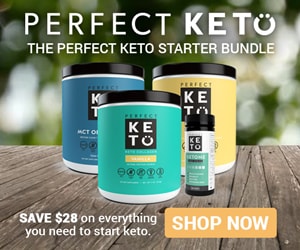 Have you struggled to get into ketosis consistently on your low carb keto diet, or you have hit a plateau that doesn't seem to budge? Consider using exogenous ketones. Using exogenous ketones will naturally elevate your ketones allowing you to enter into ketosis in under an hour.
You will reap the benefits of being in ketosis quickly making it much easier to see the results you are hoping for. Exogenous ketones can help reduce your appetite, carb cravings making it easier to say no to food temptations.
Entering into ketosis by drinking exogenous ketones makes the low carb keto lifestyle a viable sustainable option.
We are seeing how this all-natural supplement is helping so many of our Fittoserve Group Community achieve their goals.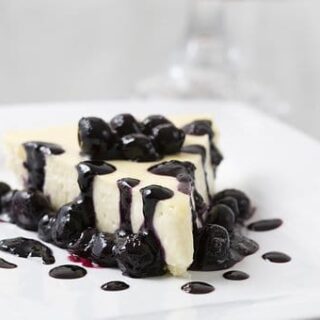 Keto Blueberry Cheesecake
Yield: 10

Prep Time: 20 minutes

Cook Time: 1 hour

Total Time: 1 hour 20 minutes

keto blueberry cheesecake
Ingredients
1/2 cup unsalted butter, room temperature
1 cup finely milled almond flour
½ cup of sugar substitute
¼ teaspoon of salt
Low Carb Blueberry Cheesecake Batter
16 ounces of full-fat cream cheese, room temperature
1 ½ cups of sugar substitute 
4 eggs , room temperature
1 teaspoon of vanilla extract
2 cups of fresh organic blueberries
Sour Cream Topping
½ cup of sour cream
1 tablespoon of sugar substitute
Instructions
Pre-heat oven 325
In a large stand up mixer add the butter, sugar substitute and mix until fully incorporated.
Next add the almond flour and salt.
Spread the low carb cookie crust in a cheesecake spring pan.
Bake in a 350 degree oven for 20 to 25 minutes until crust is fully cooked.
Allow to cool.
In a large standup mixer add the softened cream cheese to the sugar substitute and mix until light and fluffy.
Next add the four eggs one at a time.
Lastly, stir in the blueberries and vanilla extract.
Pour the cheesecake batter into the almond crust and bake for 1 hour at 325 degrees or until a tooth pick inserted comes out clean. 
(Note an important step that cannot be rushed is to allow your cheesecake to age for a full 24 hours before eating. This is the key to a great cheesecake)
Sour Cream Topping
Combine the sour cream and sugar substitute and spread over top of the cheese cake once it has aged overnight in the fridge.
Notes
Note an important step that cannot be rushed is to allow your cheesecake to age for a full 24 hours before eating. This is the key to a great cheesecake.
Nutrition Information:
Yield: 10 Serving Size: 1
Amount Per Serving: Calories: 409 Total Fat: 37g Saturated Fat: 19g Cholesterol: 149mg Sodium: 258mg Carbohydrates: 7.2g Net Carbohydrates: 1.9g Fiber: 1.9g Sugar: 3.5g Protein: 8.9g

SaveSave
SaveSave
SaveSave