This delicious keto blueberry cheesecake is gluten-free, sugar-free, and diabetic-friendly yet it can rival its traditional counterparts.
Its rich, creamy texture will have you thinking you've cheated on keto. If you are a fan of blueberries, then this low-carb blueberry cheesecake recipe is for you!
The recipe features a vanilla cheesecake in a sweet almond crust and then it's topped with a luscious sugar-free blueberry topping.
That's right this delicious recipe is a sugar-free blueberry cheesecake recipe that won't raise your blood sugar levels and keep you in ketosis.
One of the neat things about cheesecakes is that it's rather easy to convert your favorite high-carb cheesecake recipe into a keto-friendly option.
I've included detailed instructions and helpful tips to ensure you get consistent results. If you want a how-to post then my Perfect Keto Cheesecake is sure to assist.
Make sure you check out our Keto Cheesecakes for more delicious flavor and style options.
Keto Blueberry Cheesecake
This rich, blueberry cheesecake uses basic, easy to come by ingredients, making it a delicious breeze to make. Creating a delicious keto cheesecake should be a staple in your keto baking kitchen.
There is absolutely no need to be intimidated by the process of making a cheesecake that is low in carbs. This recipe is bursting with good for you blueberries making it an antioxidant-rich option.
How To Make A Keto Blueberry Cheesecake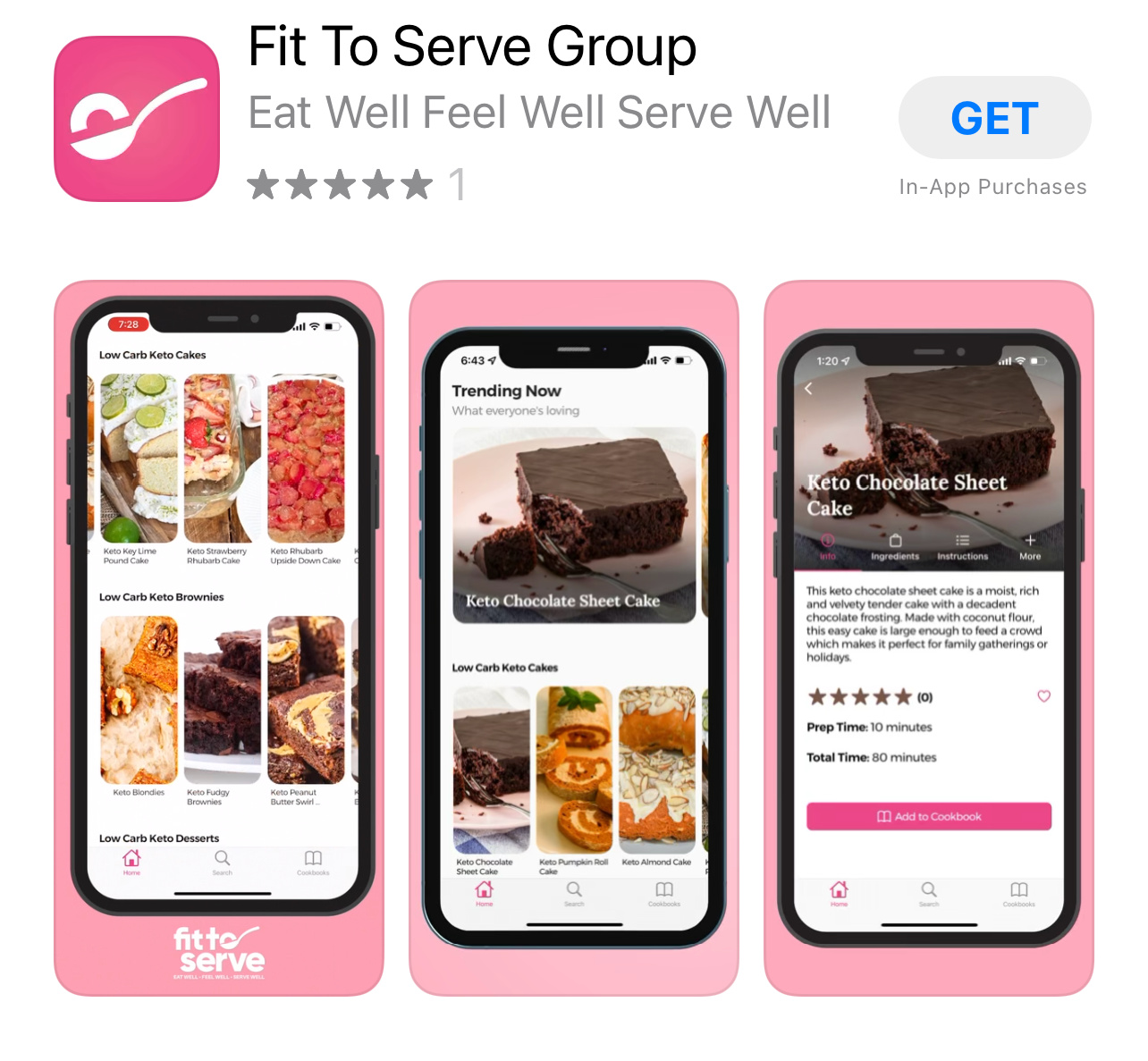 There is nothing complicated about this low-carb blueberry cheesecake I promise. So let's get started!
Disclosure: Some of the links below are affiliate links, meaning at no additional cost to you, I will earn a commission if you click through and make a purchase.
Low Carb Blueberry Cheesecake Ingredients
Your keto-friendly blueberry cheesecake uses a few basic ingredients that are staples in every keto kitchen. Isn't it nice to know that you can enjoy a keto treat easily?
Butter
Eggs
Vanilla Extract
Fresh or frozen blueberries
Lemon juice
Materials Needed To Make A Keto Blueberry Cheesecake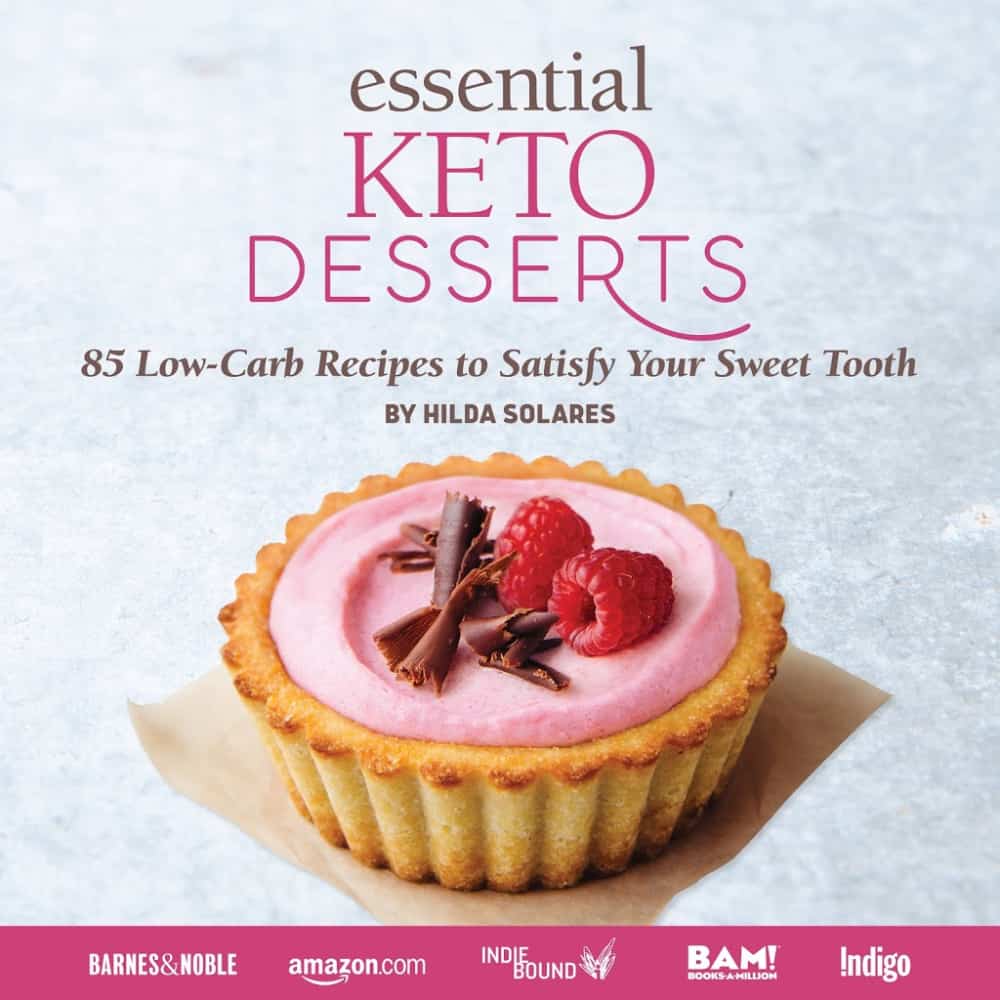 In order to make a successful low-carb cheesecake, you will need a few items. Thankfully, these materials are also pretty standard kitchen tools. Perhaps the only thing you may not have from this list is the 9-inch springform pan.
Large roasting pan for the bain-marie.
Mixing bowls
Sugar Substitute Options For Blueberry Keto Cheesecake
When it comes to choosing which sugar substitute to use for this sugar-free blueberry cheesecake, I have several options for you.
My number one choice is Lakanto Monk Fruit because the texture and flavor are what I have found to be the closest to real sugar and because the flavor fools your taste buds like nothing else I've found in the market.
Having said that, I'm also partial to the brand Swerve which is an erythritol blend.
Similar to Lakanto it uses sugar alcohols and has a 0 % impact on blood sugar. Personally, I don't like using stevia because I am sensitive to the aftertaste.
But if that's not the case for you, you could certainly use the stevia and erythritol-based brand Pyure for this cheesecake recipe.
However, if you go this route, you will want to use 1/2 the amount called for in this recipe since it's much sweeter. Lastly, if you can't easily find a more natural sugar substitute you can also use Splenda with great success.
Tips On Making A Great Blueberry Cheesecake
First and foremost, make sure you are ONLY using full-fat cream cheese when making a keto cheesecake. Using a cream cheese that has been whipped for airiness or that is low in fat, will not produce good results.
The fat in cream cheese ensures that your keto cheesecake texture is rich and creamy. Be sure to use only cream cheese that is solid and comes in blocks.
Just like traditional cheesecake recipes call for softened cream cheese, you want the same thing when making a keto cheesecake.
If your cream cheese is too cold when you begin to mix your batter it will not blend well and be lumpy. By the same token if your eggs are too cold they won't easily incorporate into the batter.
So make sure you give yourself enough time when attempting to make a low-carb cheesecake. It's important not to overbake your keto cheesecake so that the texture of the cake does not end up crumbly and to avoid cracks from forming on the surface of the cake.
How To Make Bain-marie For Cheesecake
This low-carb cheesecake will bake for 60-70 minutes in a 325-degree oven. And since you will be making the almond crust first at a 350-degree oven make sure the oven has had time to reduce in temperature before proceeding.
You'll be using a water bath, better known as a bain-marie to make this cheesecake. Some cheesecake recipes don't call for it but if what you are wanting is a dense, creamy texture I recommend you do.
By using a bain-marie to make your keto cheesecake you further ensure that your cheesecake doesn't crack on the surface. This is because this method allows your cheesecake to cook evenly by using steam instead of direct heat to cook the batter.
Place a large kettle of water on your stove and allow the water to boil.
While the water boils, securely wrap the bottom and sides of the outside of your springform pan with heavy-duty aluminum foil. Allow the foil to go up at least 3/4 of the way up the sides. Personally, I like taking the foil to the top just to be safe.
Place your prepared and filled springform pan into a large roasting pan. The pan needs to be large enough to easily accommodate a 9-inch springform pan.
Once the cheesecake has been placed in the oven inside the roasting pan, then fill your pan with boiling water. Don't attempt to add the water to the pan outside the oven and risk getting burned when trying to move it to the oven. Then after it's in the middle rack of your oven, place enough water to come about halfway up the sides of the springform pan.
How To Store Your Keto Cheesecake
You can store your cheesecake in the refrigerator for up to 5 days. If you are wondering if you can freeze this cheesecake you can.
You will just have to do so without the topping. This cheesecake can be cut into single-servings or frozen whole. Wrap it well in cling wrap, then foil.
Freeze up to 1 month for best flavor, up to 2 months max. Thaw your cheesecake in the refrigerator, or kitchen counter.
Are Blueberries Keto-Friendly?
This keto-friendly cheesecake features a sugar-free blueberry sauce. The sauce is made easily with fresh or frozen blueberries. If you decide to use frozen blueberries there is no need to defrost them.
When it comes to a keto lifestyle, your fruit choices are pretty limited. The natural sugar in fruits tends to also make them high in carbs.
And when you have foods that are too high in carbohydrates you can be kicked out of ketosis. Berries are part of the limited list of keto-allowed fruits since they are among the lowest in sugar.
Because blueberries are rich antioxidant gems, we personally give a nod in their direction. Something else to take into consideration is to aim to have your berries when they are in season. This way you maximize their nutritional value.
During the summer I make it a point to enjoy fresh blueberries. Since I treat them as something to have occasionally, when I do indulge, I enjoy them even further by creating a keto blueberry dessert.
With that being said, you can also use frozen blueberries and gain lots of benefits from this cheesecake.
Although I'm a fan of blueberries I advocate you don't go overboard with them or any fruit for that matter. You can recipe like this by simply planning for it.
Blueberry Benefits
They are high in fiber, potassium, vitamins C, folate, vitamin B6
Blueberries contain a plant compound called anthocyanin a flavonoid. Anthocyanin is what gives blueberries their bright blue color making them rich in antioxidants.
Blueberries are also rich in iron, phosphorus, magnesium, calcium, manganese, zinc, and vitamin K. All of these strengthen our bones.
Tag Us
I sure hope you will give this keto-friendly blueberry cheesecake recipe a try. Once you do, make sure you remember to tag us on Instagram and Facebook. It's what keeps this girl encouraged to keep sharing and perfecting her recipes.
Since this recipe is made with almond flour and it's what you prefer to use, I recommend you visit our keto almond flour recipes for more delicious options.
Also, check out our Amazon Store for our recommendations. You might be surprised by how many great keto options are at your disposal.
Grab Our Books!
In case you don't know we have authored two books for you, Essential Keto Bread and Essential Keto Desserts both inspired by your requests over the years. It's my prayer these keto cookbooks will help make keto a delicious breeze for you.
Join Our Jesus And Keto Movement
Looking for an online support system to help you stay the course on keto? As a family, we came to the keto diet looking at it from a Christian perspective. As believers, we live our lives supported by God's grace.
So when the Holy Spirit led us to combine our Christian faith and the keto diet, we did so in hopes of finding lasting transformation. When we followed the Holy Spirit's prompting to we got on the path to real transformation.
Knowing firsthand the benefits of this decision we have created a closed Christian group that is using the keto diet to transform their lives. We invite you to join our Private Facebook Group and see if it's not the key you have been missing.
Be sure to request our FREE Jesus and Keto E-Book (First 7 Days) We hope it blesses you.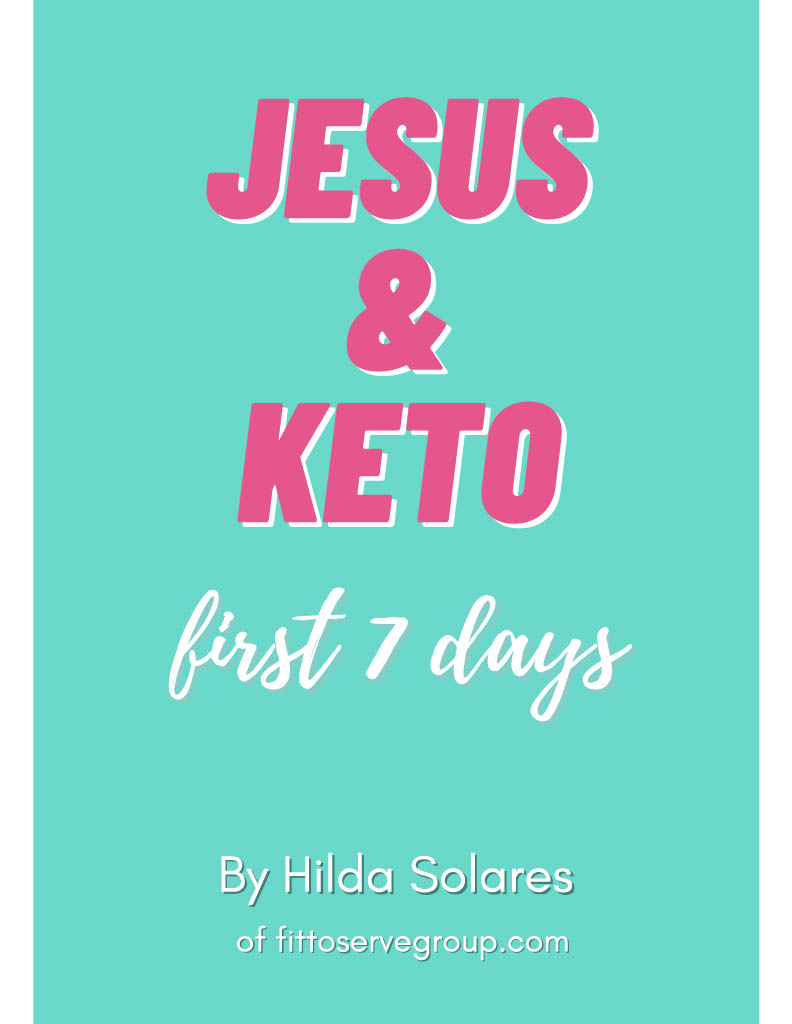 Fittoservegroup Keto App
Looking for a fast way to access our keto recipes? We got you covered. There's an app for that. Yup, there's a Fit To Serve Group App and it's going to make your keto diet a delicious breeze!
Access hundreds of recipes that are all sugar-free, gluten-free, and keto-friendly.
Enjoy early access to recipes before they go live on the website. Plus, bonus recipes that are exclusive to the app. Make your own personal cookbooks that you can use to organize your favorite recipes.
Search recipes by title, ingredients, keywords, and categories, and of course every recipe shows complete nutritional facts. Get the Fit to Serve Group App for easy-to-follow keto recipes made with easy-to-source ingredients.
The app is loaded with hundreds of yummy recipes for breakfast, lunch, dinner, snacks, and even desserts!
Learn more by visiting our Fit To Serve Group App Page.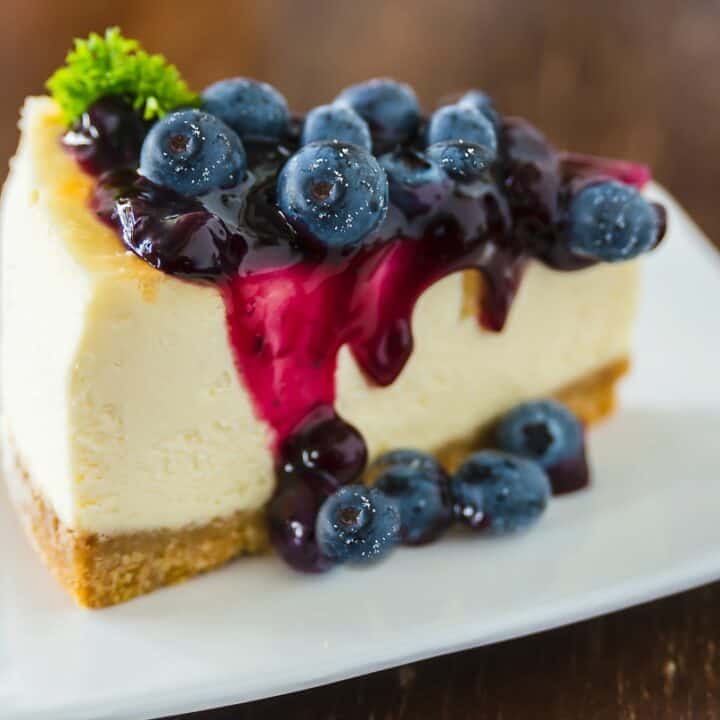 Keto Blueberry Cheesecake
Prep Time:
1 hour
30 minutes
Cook Time:
1 hour
10 minutes
Total Time:
1 day
2 hours
40 minutes
This festive keto blueberry cheesecake makes the perfect dessert. It's bursting with flavor and yet it's low in carbs, sugar-free and keto-friendly. What more can you ask for?
Ingredients
Keto Almond Flour Crust
1/2 cup of melted unsalted butter
1/2 teaspoon of sea salt
Keto Cheesecake
32 ounces (4 blocks) of full-fat cream cheese
4 large eggs, room temperature
1 teaspoon of vanilla extract
1/4 teaspoon of sea salt
16 ounces of full-fat sour cream ( 2 cups)
Keto Blueberry Sauce
2 6 ounces of fresh blueberries or 12 ounces of frozen blueberries
1/2 cup of water
1 tablespoon of fresh lemon juice
Instructions
Keto Almond Flour Crust
Pre-heat oven to 350 degrees.
Lightly grease the bottom of a 9-inch springform pan.
Melt the 1/2 cup of butter.
In a medium-sized bowl add 2 cups of almond flour, sugar-substitute, sea salt and combine the dry ingredients well.
Add the melted butter and combine mixture until fully incorporated. Mix with a wooden spoon or spatula.
Once combined add the almond mixture to the bottom of the springform pan. Use the bottom of a glass cup to press the mixture evenly to the pan.
Bake the crust in the preheated oven for 20-25 minutes until the crust is lightly browned.
Allow the keto almond crust to cool completely before adding the cheesecake batter.
Keto Cheesecake
Allow 32 ounces of cream cheese and 4 large eggs to come to room temperature for a minimum of one hour.
Pre-heat oven to 325 degrees.
In a large stand-up mixer or a large mixing bowl using an electric handheld mixer beat softened cream cheese and sugar substitute at a high setting. Combine until well incorporated.
Next, reduce the speed of the mixer to medium-low setting and then add the 4 whole large eggs one at a time. Stop and scrape the bowl at least two times to make sure the batter is mixed properly.
Then add vanilla extract, sea salt, and the 16 ounces of full-fat sour cream. Combine the mixture until the cheesecake batter is fully incorporated and velvety smooth. This may take about 5 minutes. Make sure you stop and scrape the bowl a couple of times during this process.
Lightly grease the sides of the springform pan with the baked almond crust.
Pour the combined cheesecake batter into the cooled almond crust. Using an offset spatula evenly spread the top of the cheesecake batter.
Bain-Marie
Securely wrap the cheesecake pan with two large pieces of heavy-duty aluminum foil. To do so I lay one piece of aluminum foil vertically and then stack another piece of foil horizontally. I then bring up the foil up the sides of the pan making sure the bottom and sides are tightly wrapped in foil. This is in preparation for the bain-marie.
Place your springform pan in a large roasting pan that is large enough to accommodate the pan without touching the sides.
Next, carefully pour boiling water into the roasting pan until the water reaches half-way up the sides of the springform pan.
Bake your cheesecake for 60-70 minutes until cheesecake is set around the edges yet the center diameter (about 2 inches) of your cheesecake is still able to jiggle when you slightly move your pan.
Do not over bake your cheesecake. It will continue to set as it cools.
After the cheesecake is baked allow it to cool in the oven for one hour with the oven door slightly ajar.
Then place your cheesecake on a cooling rack and allow the cheesecake to further cool on the kitchen counter for at least another 60 minutes. It's key that the cheesecake is completely cool before storing in the refrigerator.
Keto Blueberry Topping
While the cheesecake bakes make your blueberry topping.
Bring the water, lemon juice, and sugar-substitute to boil in a medium-sized saucepan over medium-high heat.
Then add the blueberries (fresh or frozen) and cook for 10-15 minutes. Stir the sauce periodically as it cooks. You'll know the sauce is ready when the blueberries pop and the sauce thickens.
Serving
Once your cheesecake has been allowed to cool on the kitchen counter, carefully wrap with plastic cling wrap and allow the cheesecake to fully cool for at least 12 hours and up to 36 hours before serving. This ensures that the cheesecake has had the opportunity to age and for the flavors to meld perfectly.
Lastly, spread the blueberry topping evenly over the cheesecake. Optionally you can add a 1/2 cup of fresh blueberries on top of the cheesecake.
At this point, you can freeze the cheesecake already with the topping or separately if you so desire.
Store the leftovers in the refrigerator for up to 5 days. Freeze up to 3 weeks.
Notes
I sprinkled 1/2 cup of fresh blueberries on the surface of the cheesecake topped with the blueberry sauce. This is optional and not included in the carb count. If you choose to include it adds an additional 1.5 net carbs to the total carbohydrate count,
Nutrition Information:
Yield:

14
Serving Size:

1
Amount Per Serving:
Calories:

545
Total Fat:

49.5g
Saturated Fat:

26.7g
Cholesterol:

165mg
Sodium:

289mg
Carbohydrates:

8.8g
Net Carbohydrates:

6.7g
Fiber:

2.1g
Sugar:

1g
Protein:

12g