These rich Keto Brownie Cupcakes are a chocolate lover's treat. This recipe for low carb chocolate cupcakes allows you to enjoy everything you love about brownies but in a portable cupcake. By making these into cupcakes you automatically have portion control.
Sometimes this girl has a hard time deciding if she wants a low carb brownie or a cupcake? And since I figured I couldn't possibly be the only one having this struggle I decided that a recipe that combined the best of both was in order.
My keto chocolate cupcakes feature a rich brownie base in the shape of a cupcake and they are topped with a chocolate buttercream frosting that is simply AMAZING.
Just because you are doing a ketogenic diet does not mean you can't a enjoy a rich chocolate brownie cupcake. It's all about choosing the right keto-friendly recipe.
Well, that's where my recipe for keto brownie cupcakes fills the bill perfectly. One serving of these brownie cupcakes and your chocolate cravings will be silenced.
Enjoy the rich, bold flavor of chocolate in one delightful keto cupcake. Can I tell you that the chocolate buttercream frosting will make you feel like you're cheating? But thankfully you're not.
Keto Brownie Cupcakes
Not only are these keto brownie cupcakes delicious, but it's an easy recipe. If that's not a win I don't know what is. With a recipe like this, you can get your chocolate fix and stay in ketosis mode.
Rather than mess with trying to come up with a brand new brownie recipe for these cupcakes, I adapted my recipe for Michelle's keto brownies.
Why? Well, because that little recipe for Keto Brownies is simply divine. SO rather than start from scratch I simply tweaked the recipe just enough to make it work for cupcakes.
Wondering why I named those brownies Michelle's? Well, they got their name after my daughter challenged me to create a keto version of the traditional brownie recipe she loved.
Not wanting to disappoint my Michelle and because this momma likes a good challenge, I rolled up my sleeves, said a prayer and created what we think is as close to the real thing as you can get.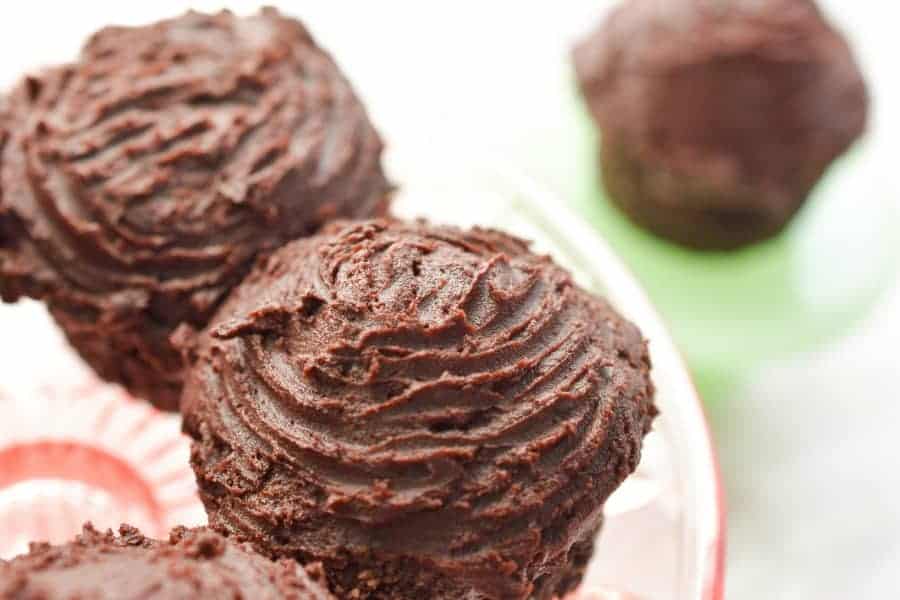 The recipe Michelle couldn't stop mentioning was this Simple Brownie Recipe. After examining that recipe carefully. I came to the conclusion that the magic behind those traditional brownies, is that you combine the sugar, butter, and cocoa powder over a double boiler.
And that once the mixture is allowed to cool, the eggs and flour were added. So, I stayed true to the method but used almond flour and sugar-substitute instead of wheat flour and regular sugar.
All I can say is that the brownies turned out to be a hit with Michelle and everyone else who's tried them. When what you are wanting is an extra chocolatey, moist, keto treat you can't go wrong with this recipe.
Low Carb Brownie Cupcakes
In making these keto-friendly brownie cupcakes I knew that getting the perfect texture was key. Which is why I always sift the fine almond flour after I've measured it. I think this little extra step really makes for the richest darkest chocolate keto brownie cupcakes. Plus gives them perfect mouth-feel.
Because almond flour is a nut-based flour even when it's a finely milled flour, it can still have bits and pieces of almond. Those tiny pieces of almond can make keto goods heavy and dense. Which is why I tend to encourage everyone to sift their almond flour prior to baking. It's now something I regularly recommend when Keto Baking
I also added a little baking chocolate to the mix because well I was after a really bold chocolate flavor. Plus, I also included a little instant coffee to further enhance the chocolate flavor.
Although adding instant coffee is something I like to do with many of my chocolate recipes, it's not going to affect the overall recipe if you choose to leave it out.
How To Make Keto Brownie Cupcakes
Do keep in mind that since this is a brownie recipe you do not want to overbake these cupcakes. The key to keeping these brownie cupcakes moist is to bake them like you would a typical brownie. If you bake this recipe like you would a normal cupcake you'll end up with dry cupcake.
And no one wants to bite into a dry cupcake right?
This simply means that the toothpick method of checking for doneness really doesn't work in this recipe. I would bake these for as little as 15 minutes and a maximum of 20 minutes depending on how fudgy you want your keto cupcake brownies.
Because every oven varies you should check on your cupcakes at the 14-minute mark and then add more minutes as needed. Again, I emphasize that these should not be overbaked.
It's important to note that since you are not baking these as long as traditional cupcakes that they will not have that domed cupcake shape. And that it's normal for them to collapse a bit. But don't worry that's where the chocolate frosting comes to your aid.
Keto Chocolate Buttercream Frosting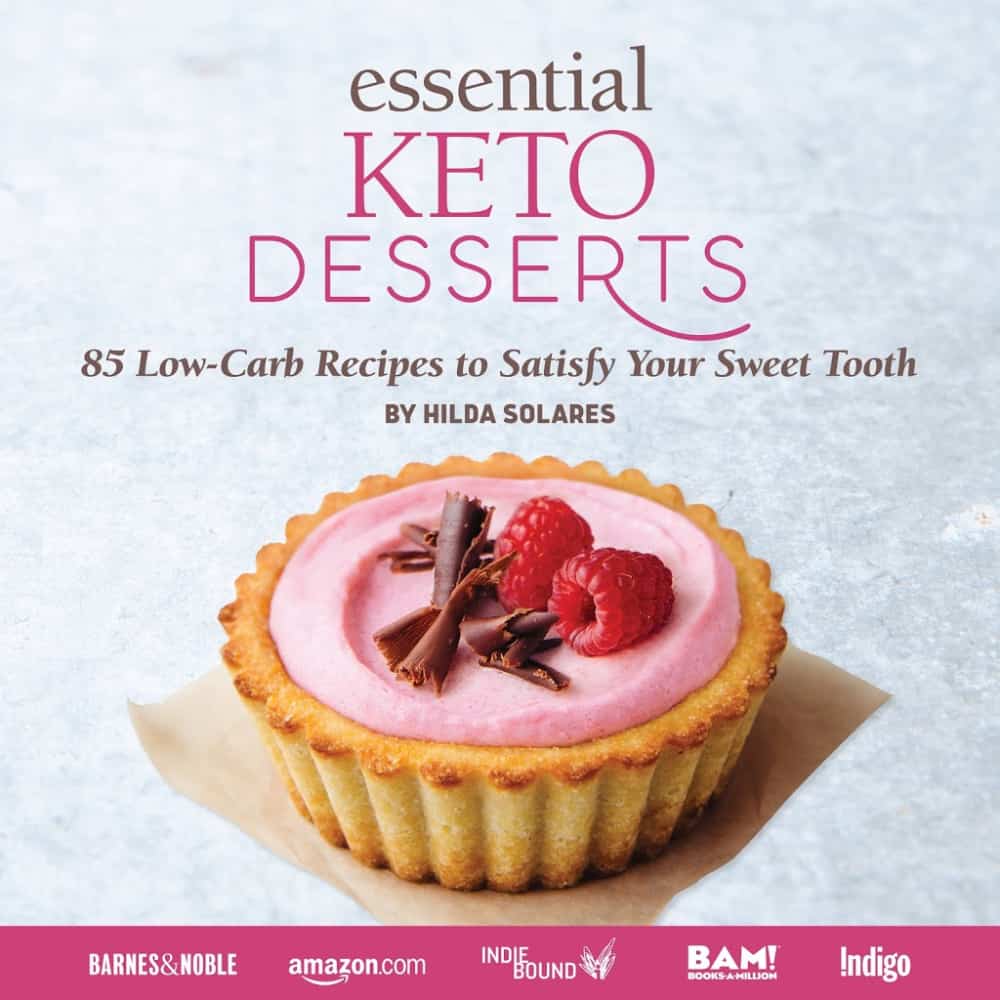 And since I've included a delightful keto chocolate buttercream frosting recipe, let me point out the fact that these keto cupcakes would have been perfectly fine without any chocolate frosting.
But I wanted to give you the option to frost them because sometimes you really want the full experience of a cupcake and a cupcake without frosting is a muffin in my book.
If you want to reduce the carbs go ahead and leave the frosting out. However, you may just want to plan your macros to enjoy this keto brownie cupcake in all its glory.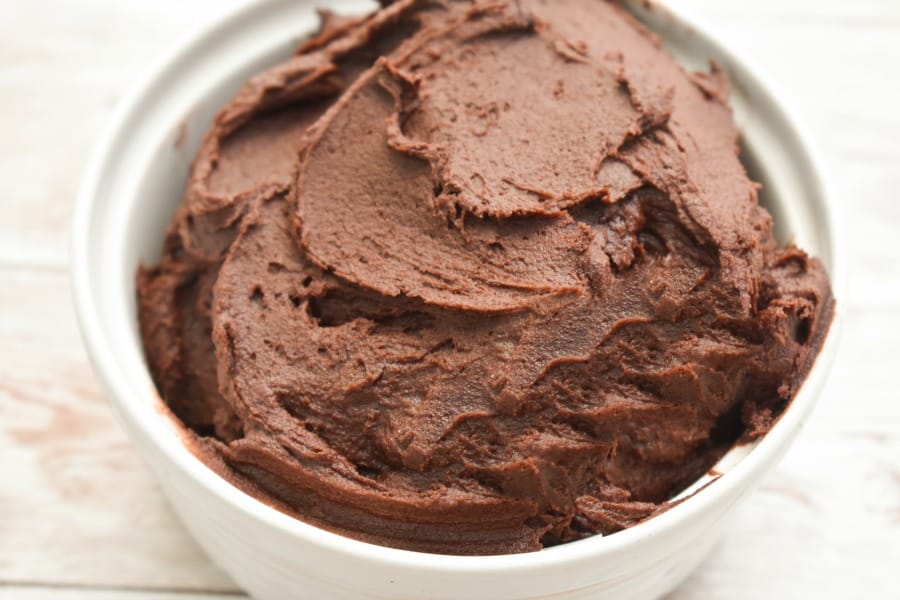 I used melted butter in this keto chocolate buttercream frosting. And before you wonder if that works, it does. Like it really does. I also used Hershey's Special Dark Cocoa powder instead of baking chocolate in this frosting recipe because it really deepens the chocolate flavor.
This just means that a little goes a long way. And that topping these keto brownie cupcakes with a dark chocolate frosting makes them a chocolate dream.
Tag Us
I really hope you will give this keto brownie cupcake recipe a try. If you do it a make sure you remember to tag us onInstagram, Facebook, and Pinterest.
It's what keeps us encouraged to keep sharing and perfecting our recipes. Also, check out our Amazon Store for our recommendations.
You might be surprised by how many great keto options are at your disposal. Don't forget to subscribe to our email list so that we can stay connected.
Grab Our Books!
In case you don't know we have authored two books for you, Essential Keto Bread and Essential Keto Desserts both inspired by your requests over the years. It's my prayer these keto cookbooks will help make keto a delicious breeze for you.

Favorite Keto Hack To Stay On Track!
Perhaps, you've struggled to get into ketosis consistently on your low carb keto diet, or you've hit a plateau that doesn't seem to budge, consider using Perfect KETO exogenous ketones.
By using exogenous ketones you will naturally elevate your ketones allowing you to enter into ketosis more quickly.
Being at a deeper level of ketosis will help reduce your appetite, carb cravings, and give you lasting energy. It's been our experience that the use of exogenous ketones helps make the low carb keto lifestyle a viable sustainable option.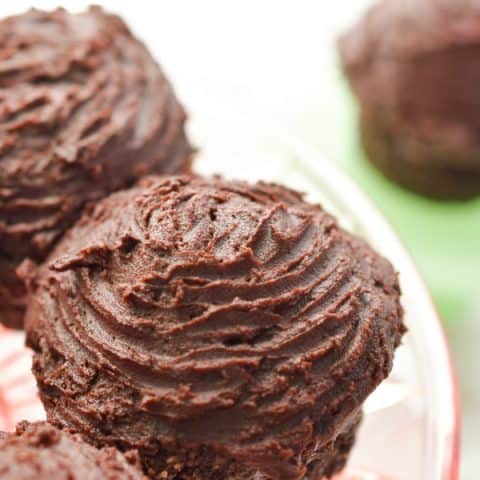 Keto Brownie Cupcakes
Additional Time:
5 minutes
Keto Brownie Cupcakes- Are the perfect, rich chocolate cupcake for anyone doing a keto diet that is missing chocolate. These keto cupcakes are cross between chocolate cupcakes and brownies are moist, sugar-free, grain-free, gluten-free and keto-friendly.
Ingredients
Keto Brownie Cupcakes
20 tablespoons of unsalted butter (11/4 cup)
6 large eggs
3 teaspoons of vanilla
½ teaspoon of sea salt
2 teaspoon baking powder
Keto Chocolate Buttercream Frosting
1/4 cup of melted unsalted butter
2 tablespoons of heavy whipping cream
1/2 teaspoon of vanilla extract
Instructions
Keto Brownie Cupcakes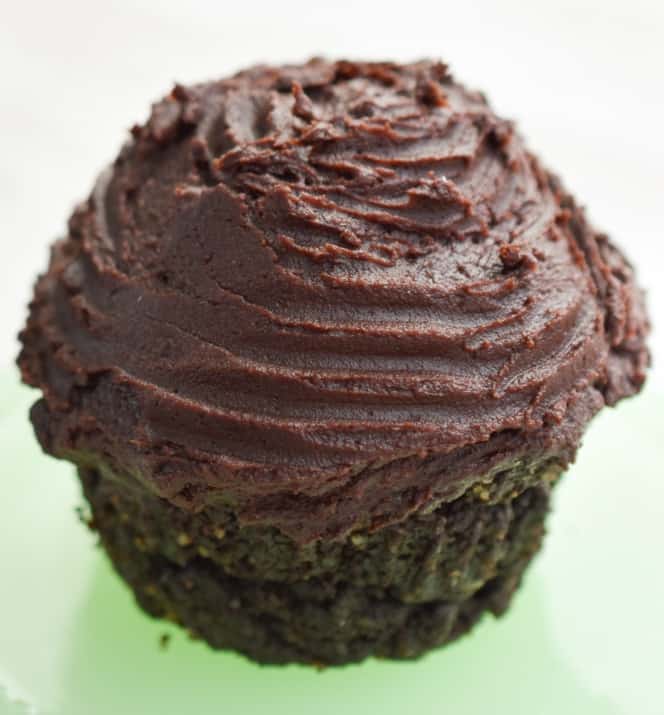 Pre-heat oven to 325 degrees and lightly grease two cupcake pans. This recipe makes 18 cupcakes so half of the second pan will be empty.
Using a double boiler, melt the butter and add the sugar-substitute, cocoa powder, unsweetened baking chocolate, instant coffee and salt.
Stir until fully combined.
Then turn off the stove and allow the mixture to cool slightly.
Next add the eggs one at a time mixing well after each addition.
Add the vanilla extract and stir.
Then add the measured and sifted almond flour, baking powder and gently stir until fully combined.
Transfer the brownie batter into the greased cupcake pans.
Bake the brownie cupcakes for 15-20 minutes. Because these are a brownie based cupcakes you do not want to over bake them. Check at the 15 minute mark. The center will be moist with the outer edges cooked. Note that the cupcakes will set further as they cool.
It is normal for these brownie cupcakes to collapse after baking, especially if you bake at the minimum time mark.
Allow the cupcakes to fully cool before frosting.
Keto Chocolate Butter Cream Frosting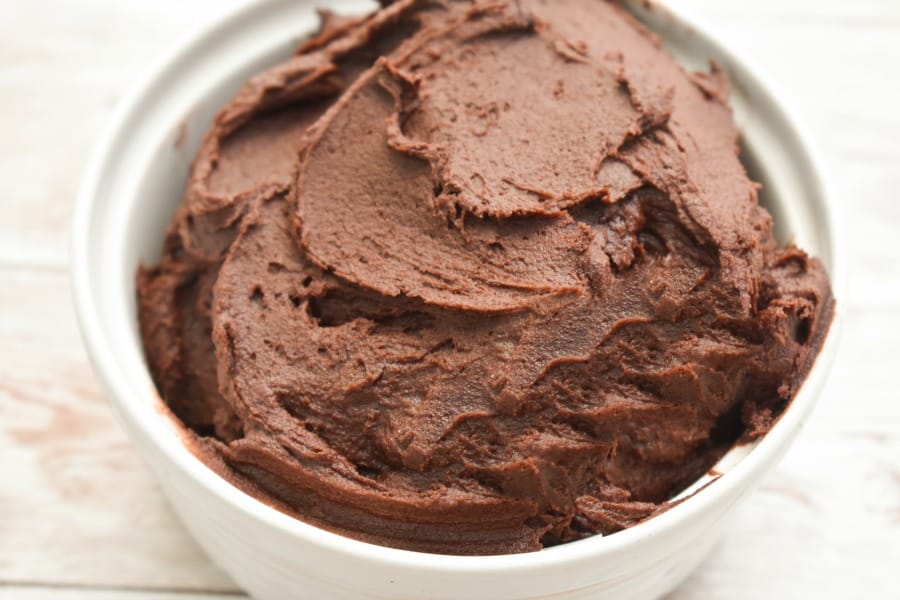 Melt the butter.
Stir in the cocoa powder.
Alternate adding the confectioners sugar-substitute and heavy cream, beating the mixture until spreading consistency. Add teaspoon or more of heavy cream if needed. Stir in the vanilla extract. Recipe makes about 1 cup of frosting.
Notes
The nutritional facts include the frosting. Deduct 1.7 carbs per cupcake if leaving the cupcakes unfrosted.
Recommended Products
As an Amazon Associate and member of other affiliate programs, I earn from qualifying purchases.
Nutrition Information:
Yield:

18
Serving Size:

1 cupcake
Amount Per Serving:
Calories:

254
Total Fat:

24.3g
Saturated Fat:

12.3g
Cholesterol:

8.6mg
Sodium:

137mg
Carbohydrates:

8.6g
Fiber:

3.6g
Sugar:

2.2g
Protein:

6g