These keto almond flour cornbread muffins are so easy to make and use simply to source ingredients. They make the perfect substitute for traditional cornbread muffins.
If you're looking for a gluten-free, grain-free, cornmeal-free, low-carb cornbread muffin, then you've come to the right place.
The great news is that these almond flour keto cornbread muffins deliver all the flavor of cornmeal without using any corn or corn by-products.
I already have an easy keto cornbread recipe that is super popular on the site. It is one that I bake in a cast-iron skillet that produces a great golden crust.
In the case of these low-carb cornbread muffins, you can choose to bake them in a cast-iron muffin pan or a regular, well-greased muffin tin and get great results.
I also have a coconut flour cornbread muffin recipe if you need it to be nut-free.
Be sure to check out our entire collection of keto cornbread recipes for more delicious options.
Since this recipe is made with almond flour, which you prefer to use, I recommend you visit our keto almond flour recipes for more delicious options.
Plus, I have an entire collection of keto muffin recipes you may also want to check out.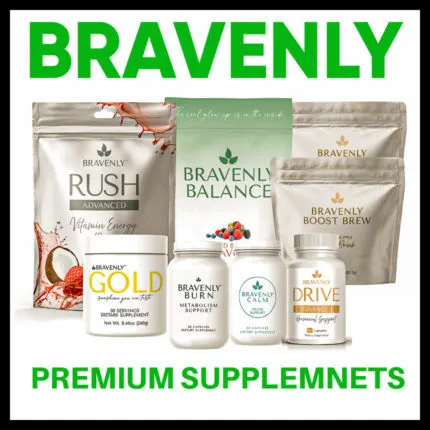 Keto Cornbread Muffins
Wondering if you can have cornbread on keto? Well, traditional cornbread muffins are loaded with carbs and, therefore, cannot be had on a keto diet without being kicked out of ketosis.
Thankfully, by swapping almond meal or almond flour for cornmeal, you can fool your taste buds, even if it uses zero corn or cornmeal. That's right; no nasty GMO-loaded corn is used in this recipe.
You can safely enjoy corn muffins with almond flour and still get all the flavor!
Although these muffins do not use refined flours, they manage to taste so close to the real deal, with even the texture being spot on.
Probably the best part of this cornbread almond flour muffin recipe is that they don't use a bunch of strange or difficult-to-source ingredients.
If you do any form of keto baking I'm pretty certain you already have everything you need in your pantry.
These cornbread keto muffins use just five basic ingredients to give you the perfect low-carb cornbread taste.
Personally, I love to pair these almond flour cornbread muffins with my keto chili or any of my keto-friendly soups. But you can also have them alone or as a quick and easy breakfast.
How To Make Keto Cornbread Almond Flour Muffins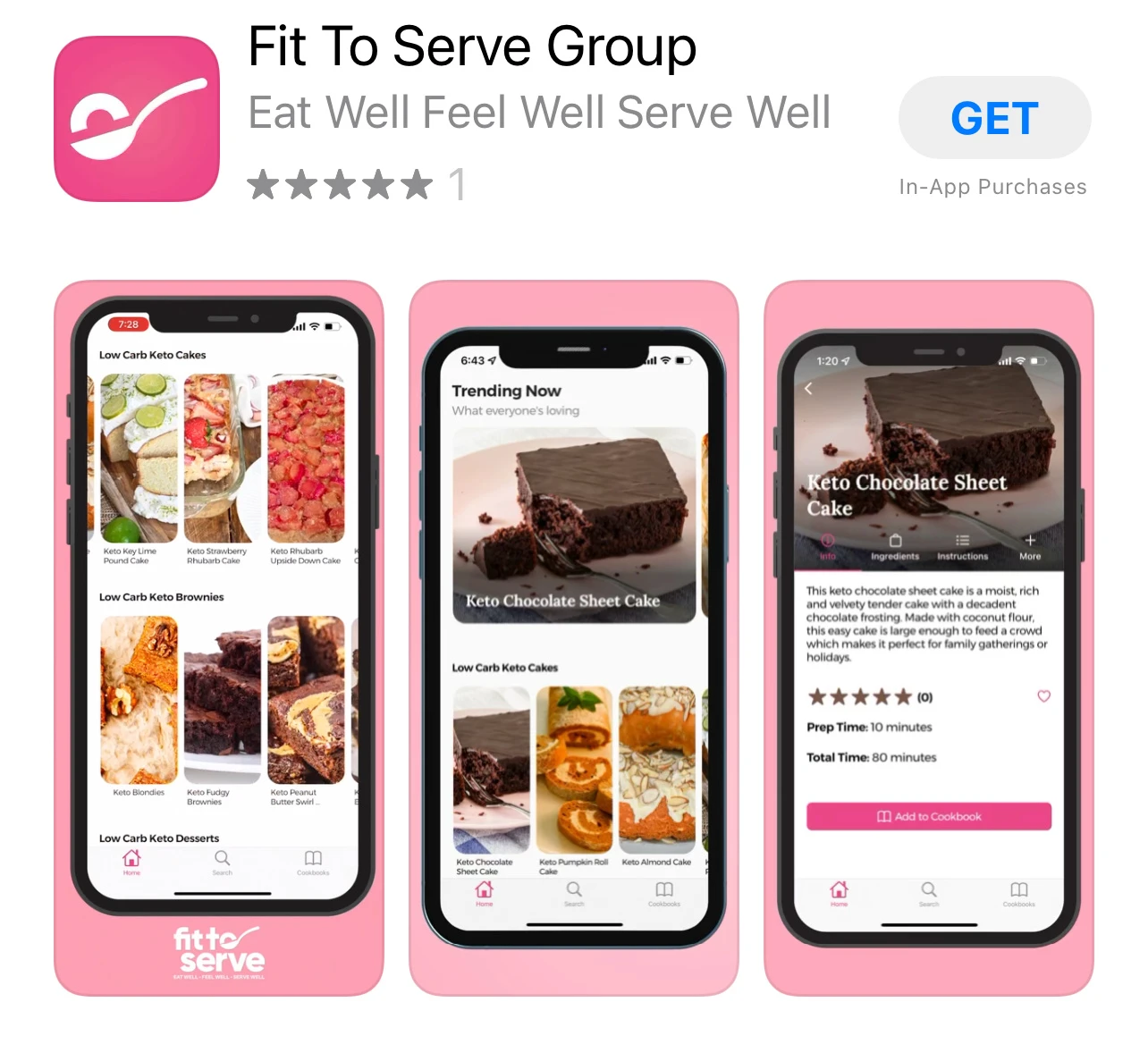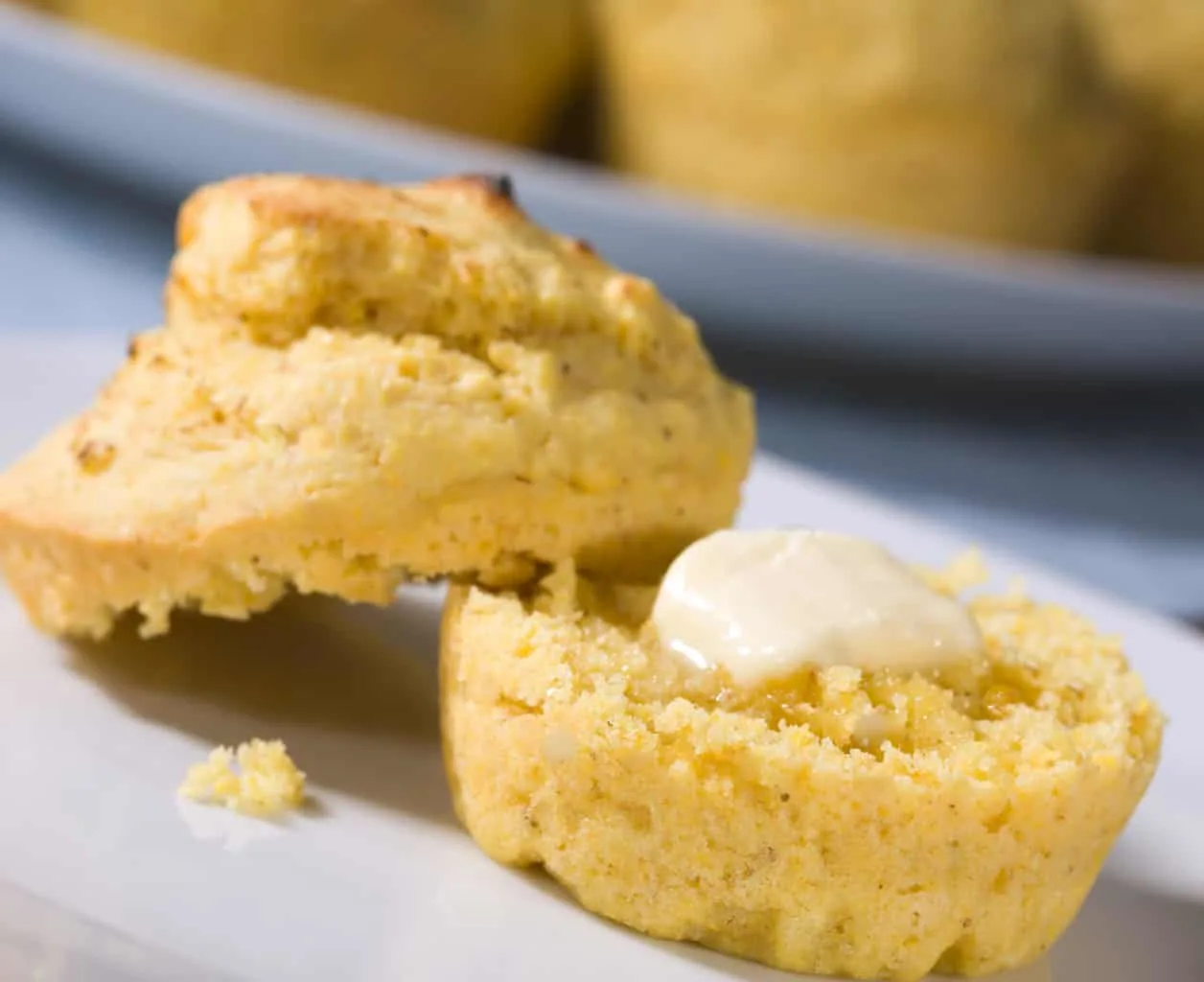 Disclosure: Some of the links below are affiliate links, meaning, at no additional cost to you, I will earn a commission if you click through and make a purchase.
I have a few key ingredients that ensure that this mock cornbread recipe is tender and full of flavor.
For one, I personally recommend the use of almond meal whenever possible because it makes for a more coarse texture and mimics cornmeal better.
However, these can also be made with almond flour and still taste amazing; they will just have more of a cake-like texture. You know, like Southern cornbread.
The key to getting the texture and flavor right is adding plenty of butter to the muffin pan.
It's what will give it that cornbread crust and help in mimicking the cornbread flavor we are after. So don't be stingy with your butter when greasing.
Best Keto Cornbread Extract
My other secret in making almond flour meal taste like cornmeal is the use of OOOFlavors cornbread extract.
Using a keto cornbread extract simply amplifies the flavor of "corn" in these almond flour "cornbread" muffins.
It's a way to further fool your tastebuds. The use of corn extract is really effective in getting the flavor of cornbread without the use of any corn. Pure genius!
OOOflavors cornbread flavored concentrate has managed to create a cornbread extract that has zero calories, zero sugar, and zero carbs.
Since it's a highly concentrated extract, a tiny amount is all you need to get the flavor of corn.
I recommend using 3–4 drops in this recipe to see if it elevates the flavor further.
Although you can certainly make them without the cornbread extract, this brand does a fantastic job of mimicking the flavor.
Recipe Ingredients
Making these keto-friendly almond flour cornbread muffins is a breeze. The batter is pretty straightforward, and then it's just a matter of pouring it into a well-greased muffin pan or a cast-iron cornbread pan.
*Note that if you opt to use a cornbread cast iron skillet, they only come with a 7-muffin capacity. So, you will have to repeat the process or use two pans.
Baking powder
Eggs, room temperature
Heavy whipping cream
Sour cream
Butter, unsalted
OOOFlavors cornbread extract (optional, but recommended for best flavor results.
Sugar substitute is optional, depending on your preference.
Tag Us
I sure hope you give these almond flour cornbread muffins a try. Once you do, make sure you remember to tag us on Instagram and Facebook.
It's what keeps this girl encouraged to keep sharing and perfecting her recipes.
Also, check out our Amazon Store for our recommendations. You might be surprised by how many great keto options are at your disposal.
Grab Our Books!
In case you don't know, we have authored two books for you, Essential Keto Bread and Essential Keto Desserts, both inspired by your requests over the years.
It's my prayer these keto cookbooks will help make keto a delicious breeze for you.
Grab Our Books!
In case you don't know, I have authored two books for you, Essential Keto Bread and Essential Keto Desserts, both inspired by your requests over the years.
It's my prayer these keto cookbooks will help make keto a delicious breeze for you.
Join Our Jesus And Keto Movement
Looking for an online support system to help you stay on keto? As a family, we came to the keto diet, looking at it from a Christian perspective.
As believers, we live our lives supported by God's grace.
So when the Holy Spirit led us to combine our Christian faith and the keto diet, we did so in hopes of finding lasting transformation.
When we followed the Holy Spirit's prompting, we got on the path to real transformation.
Knowing firsthand the benefits of this decision, we have created a closed Christian group that is using the keto diet to transform their lives.
We invite you to join our Private Facebook Group and see if it's not the key you have been missing.
Be sure to request our FREE Jesus and Keto E-Book (First 7 Days). We hope it blesses you.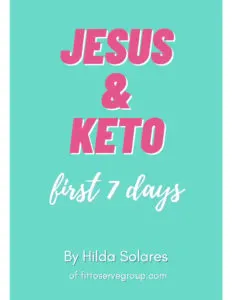 Fittoservegroup Keto App
Looking for a fast way to access our keto recipes? We got you covered. There's an app for that. Yup, there's a Fit To Serve Group App and it's going to make your keto diet a delicious breeze!
Access hundreds of recipes that are all sugar-free, gluten-free, and keto-friendly.
Enjoy early access to recipes before they go live on the website. Plus, there are bonus recipes that are exclusive to the app. Make your own personal cookbooks that you can use to organize your favorite recipes.
Search recipes by title, ingredients, keywords, and categories, and of course, every recipe shows complete nutritional facts.
Get the Fit to Serve Group App for easy-to-follow keto recipes made with easy-to-source ingredients.
The app is loaded with hundreds of yummy recipes for breakfast, lunch, dinner, snacks, and even desserts!
Learn more by visiting our Fit To Serve Group App Page.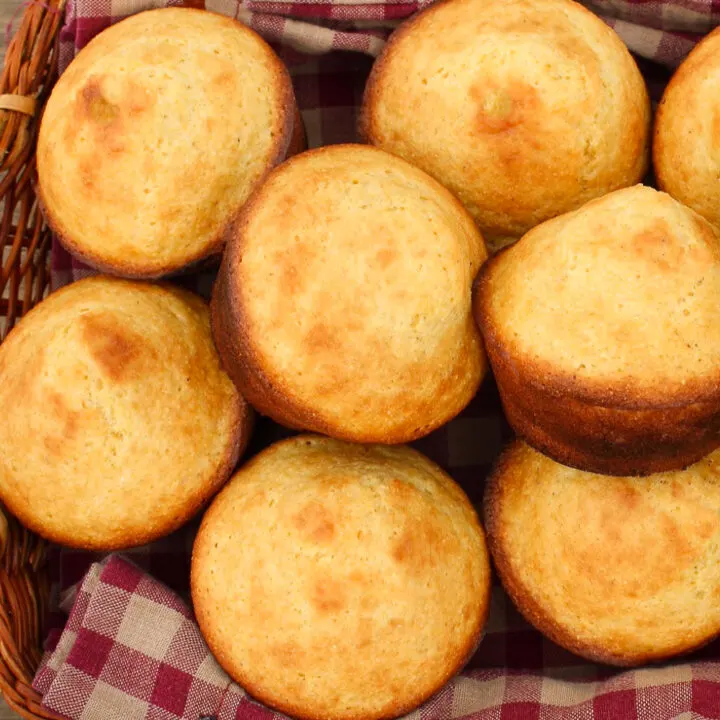 Almond Flour Cornbread Muffins
This recipe makes delicious keto cornbread muffins. It uses almond flour instead of cornmeal allowing it to be low in carbs and keto-friendly.
Ingredients
2 teaspoons of baking powder
4 eggs, room temperature, beaten
4 tablespoons heavy whipping cream
1 cup of sour cream
1 stick of melted butter (1/2 cup) plus one tablespoon of butter to grease the cast iron skillet
1 teaspoon of sea salt
Instructions
Preheat oven to 375 degrees.
Grease a 12 capacity muffin pan generously with butter.
In a medium bowl combine the almond meal, sugar substitute, salt, and baking powder and set aside.
In a medium bowl combine with a whisk the heavy cream, sour cream, and eggs. Mix until fully combined.
Add the wet ingredients to the dry ones and gently stir till fully incorporated.
Next, add the melted butter, and stir till mixed.
Add the batter to the prepared muffin tin.
Bake for 20 to 25 minutes or until lightly brown on the top.
The keto cornbread muffins will be done when an inserted toothpick comes out clean.
Serve the mock cornbread muffins hot, warm, or at room temperature.
Store any leftovers in the refrigerator for up to 5 days or freeze individually wrapped for up to 3 weeks.
Nutrition Information:
Yield:

12
Serving Size:

1
Amount Per Serving:
Calories:

325
Total Fat:

33,6g
Saturated Fat:

15.3g
Cholesterol:

125mg
Sodium:

159mg
Carbohydrates:

4.4g
Net Carbohydrates:

1.5g
Fiber:

2.9g
Sugar:

1g
Protein:

7.3g