This keto lemon pound cake is a lemon lover's dream. I love how It's grain-free, sugar-free, gluten-free, and keto-friendly yet has a bright lemony flavor that makes you think you're cheating on keto.
It's a keto lemon cream cheese pound cake that uses lemon juice, lemon extract, and lemon zest for maximum lemon flavor.
This low carb lemon pound cake is made with almond flour but I also have a keto coconut cream cheese pound cake where I also used a lemon glaze. It's a great option for those who cannot consume nuts.
Inspired by our popular keto cream cheese pound cake recipe. This lemon version is sure to be well-loved too.
Make sure you remember to also check out our Keto Cream Cheese Recipes for other delicious recipes that feature cream cheese and our complete list of Keto Pound Cakes and Keto Cakes that any cake lover doing keto would enjoy exploring.
Keto Lemon Pound Cake
A lemon glazed pound cake seemed to always make an appearance at our family gatherings. Even when the meals were impromptu I always managed to whip up a quick pound cake and then topped it with a tangy lemon icing.
The memories we made were, of course, sweeter than any dessert ever created.
Isn't it amazing how we tend to associate certain foods with loved ones who have touched our lives? A lemon pound cake always reminds me of my sister-in-law's mom, Regla.
Unfortunately, she was taken from us way too soon. Her love of the family and kitchen is certainly missed, yet always guarded close to our hearts.
My original lemon pound cake had loads of sugar. Although it was well-loved, once we went keto that cake had to be retired. I just could not in good conscience serve a cake that was so full of sugar after knowing firsthand the ramifications of having too many carbs in our diet.
Keto Lemon Cream Cheese Pound Cake
So, this meant that I needed to create a delicious alternative for my loved ones and that it had to meet the family's standard.
Enter my recipe for keto lemon cream cheese pound cake.
Let's just say I had spoiled them with my high-carb treats and now I had to convince them that our decision to go keto was not going to intrude with a family favorite.
I had been toying with the idea of giving this beloved recipe a makeover. I really wanted to bring this back to our family because it was tied to so many beautiful memories.
Thankfully, this recipe makeover turned out to be an instant hit with the family too. I just love that this sugar-free lemon cake can now be enjoyed by our family and still honor her memory.
How To Make A Keto Lemon Pound Cake
Disclosure: Some of the links below are affiliate links, meaning at no additional cost to you, I will earn a commission if you click through and make a purchase.
I'm going to share some of my keto baking tips with you to ensure your swirl pound cake turns out perfectly. Note that the full printable recipe is at the bottom of the page.
The following are all the ingredients you'll need to make an almond flour lemon cake:
Finely milled almond flour (I suggest you measure then sift the almond flour for best results)
Powdered sugar-substitute, for the glaze
Unsalted butter, room temperature
Full-fat cream cheese, room temperature
Eggs, room temperature
Lemon juice
Lemon extract
The following are the materials you'll need:
Creating Memories That Last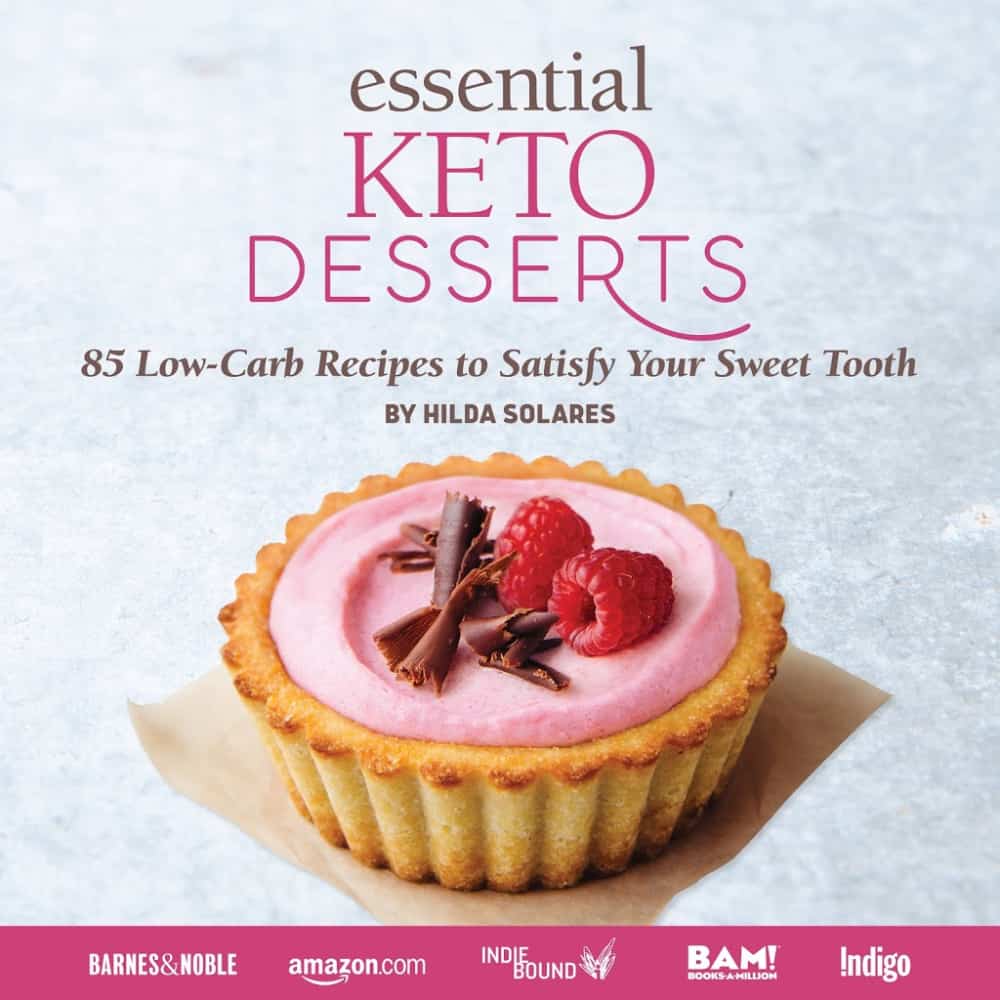 The former recipe was made moist by pouring a lemon simple syrup into the cake after it was baked and fully cooled. My keto lemon pound cake also has a delicious lemon glaze but it also has lemon extract and a little lemon juice inside the batter before it's baked for extra lemon flavor.
I can't wait for you to try this easy keto lemon pound cake recipe and share it with your loved ones. Creating foods that remind us of our loved ones is a way to continue to honor their memory.
Tag Us
I sure hope you will give this sugar-free lemon pound cake recipe a try. Once you do, make sure you remember to tag us on Instagram and Facebook. It's what keeps this girl encouraged to keep sharing and perfecting her recipes.
Also, check out our Amazon Store for our recommendations. You might be surprised by how many great keto options are at your disposal.
Grab Our Books!
In case you don't know we have authored two books for you, Essential Keto Bread and Essential Keto Desserts both inspired by your requests over the years. It's my prayer these keto cookbooks will help make keto a delicious breeze for you.
Join Our Jesus And Keto Movement
In case you don't know, Randy and I came to the keto diet looking at it from a Christian perspective. As believers, we live our entire lives supported by God's grace.So when the Holy Spirit led us to combine our Christian faith and the keto diet, we did so in hopes of finding lasting transformation.
Randy had been a diabetic for over 15 years and he was dealing with the consequences of this disease. I was a survivor of the Guillan Barre Syndrome and was fighting fibromyalgia and chronic sciatica.
To say we needed God's intervention is putting it mildly. When we followed the Holy Spirit's prompting to we got on the path to real transformation.
Knowing firsthand the benefits of this decision we have created a closed Christian group that is using the keto diet to transform their lives. I love how supportive and encouraging this group of believers is. It's exciting to see how people are transforming their lives by combining this lifestyle with the Christian faith.
We invite you to join our Private Facebook Group and see if it's not the key you have been missing.
Note that once you click the link you will be prompted to answer a few questions that ensure that you understand what this group stands for.
Favorite Keto Hack To Stay On Track!
Arming yourself with keto recipes is certainly key in doing this diet long enough to see the many benefits. But even with the best low carb ketogenic recipes sometimes additional help is needed.
This is when we also encourage you to have the right supplements to help you get and stay in ketosis. Because when you have the right tools the keto diet becomes easier.
Perhaps you've struggled to get into ketosis consistently on your low carb keto diet, or you've hit a plateau that doesn't seem to budge, consider using Perfect KETO's bundle to assist you.
It's a great way to see the benefits sooner rather than later.
You'll learn how to elevate your ketones naturally enter into ketosis more quickly. Being at a deeper level of ketosis will help reduce your appetite, carb cravings, and give you lasting energy.

These are the things you want to see happen as they make this diet sustainable and it's why we recommend them.
Perfect Keto has offered our readers a 15% discount on their products. Simply use this link for all qualifying products and the code FITTOSERVE at checkout.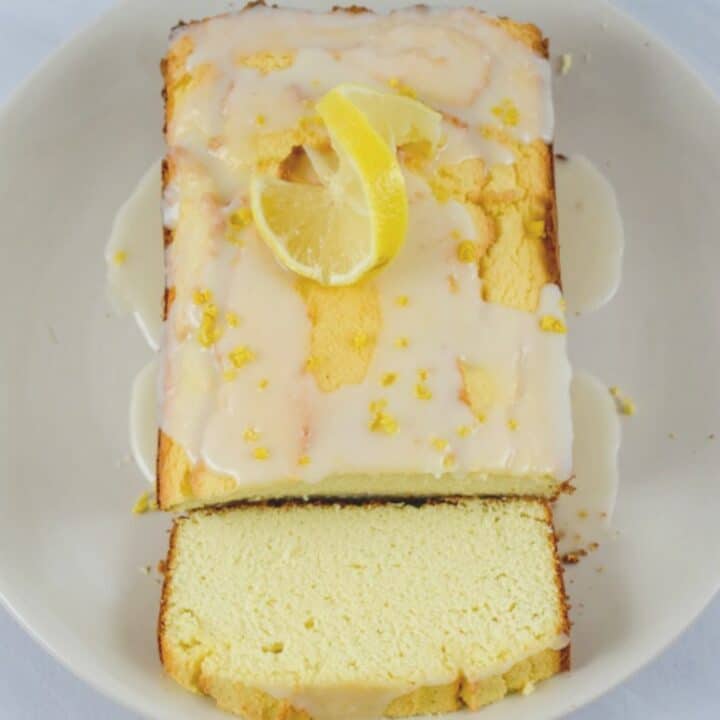 Keto Lemon Pound Cake
A deliciously rich keto lemon pound cake recipe. It's a keto pound cake that's topped with lemon glaze. It's a recipe for Keto Lemon Pound Cake. It features a vanilla cream cheese pound cake base that is then topped with a tangy lemon glaze.
Ingredients
8 ounce of cream cheese softened
1/2 cup of butter softened
8 whole eggs , room temperature
½ cup of lemon juice
1 teaspoon of lemon extract
¼ teaspoon of freshly grated lemon rind
¼ teaspoon of salt
2 teaspoons of baking powder
Lemon Glaze Topping:
1/4 cup of fresh lemon juice
Instructions
Pre-heat oven 350 degrees
In a small bowl measure and sift the almond flour and set aside.
In a large bowl using an electric mixer add the softened cream cheese, butter and beat on high until light and fluffy.
To this add the sugar substitute and combine well.
Then add the 8 eggs one at a time, making sure that it is fully incorporated.
Next stir in the sifted almond flour, salt, baking powder, lemon zest and mix well.
Lastly, stir in the lemon juice, lemon extract and beat until the batter is fully mixed.
Pour cake batter into two 8-inch loaf pans or one large 12-inch cake pan. (I used a spring-form pan to bake mine)
Bake for 40-45 minutes or until an inserted toothpick comes out clear.
Allow the cake to cool on a baking rack for at least 20 minutes before drizzling the lemon glaze to the pound cakes.
Dust the fully cooled cake with sugar-free confectioners' sugar.
Keto Lemon Glaze
Combine 1/2 cup of confectioners sugar substitute with 1/4 cup of fresh lemon juice.
Drizzle the glaze over the slightly warm cake.
Notes
This recipe can easily be halved to make one 8-inch pound cake or one 8-inch round cake.
Nutrition Information:
Yield:

12
Serving Size:

1
Amount Per Serving:
Calories:

328
Total Fat:

29.8g
Saturated Fat:

10.8g
Cholesterol:

150mg
Sodium:

158mg
Carbohydrates:

4.2g
Fiber:

2.5g
Sugar:

1.5g
Protein:

5.3g
SaveSave
SaveSave
SaveSave