Favorite Keto Lemon Pound Cake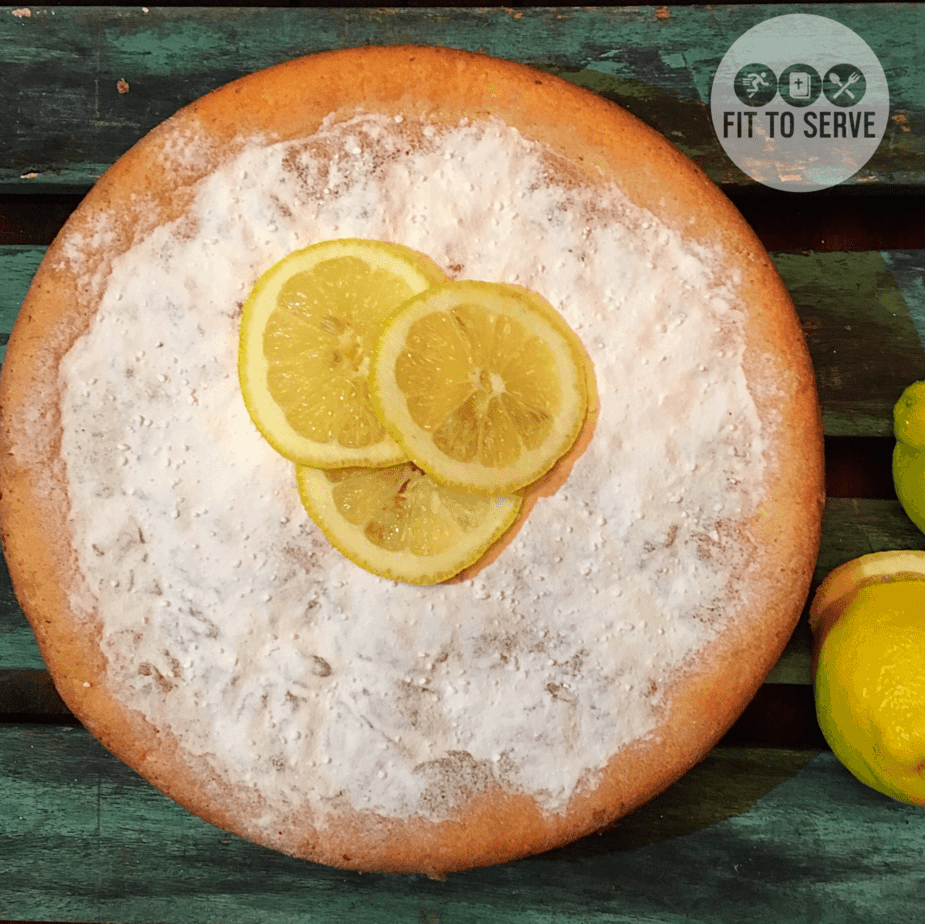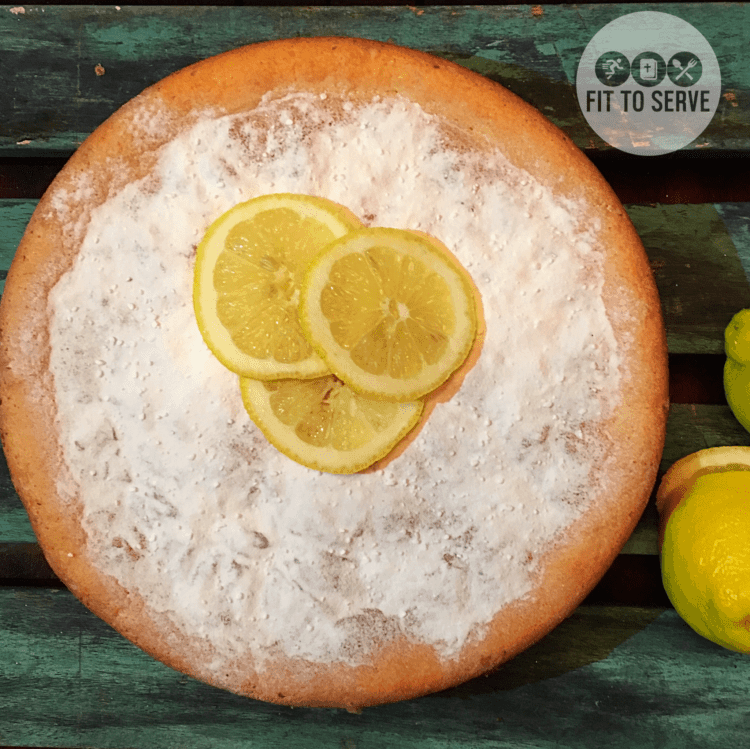 A deliciously rich keto lemon pound cake recipe. It's grain-free, sugar-free, gluten-free and keto-friendly. 
My keto lemon pound cake has a bright lemony flavor and features a tangy lemon icing that will make you think you're cheating on keto. This low carb cake is basically a cream cheese pound cake that uses lemon juice, lemon extract, and lemon zest to ensure that the lemon flavor really comes through.

This keto lemon cake is made with almond flour but I also have a keto coconut cream cheese pound cake where I also used a lemon glaze. It's a great option for those who cannot consume nuts.
I was created in honor of someone very special to me and it's based out of our keto cream cheese pound cake recipe.  Make sure you remember to also check out our Keto Cream Cheese Recipes for other delicious recipes that feature cream cheese and our complete list of Keto Cakes that any cake lover doing keto would enjoy exploring. 
A lemon glazed pound cake seemed to always make an appearance at our family gatherings. Even when the meals where impromptu I always managed to whip up a quick pound cake and then topped it with a tangy lemon icing. The memories we made were, of course, sweeter than any dessert ever created.
Isn't it amazing how we tend to associate certain foods with loved ones who have touched our lives? A lemon pound cake always reminds me of my sister-in-law's mom, Regla.
Unfortunately, she was taken from us way too soon. Her love of the family and kitchen is certainly missed, yet always guarded close to our hearts.
Keto Lemon Pound Cake
My original lemon pound cake had loads of sugar. Although it was well-loved, once we went keto that cake had to be retired. I just could not in good conscience serve a cake that was so full sugar after knowing firsthand the ramifications of having too many carbs in our diet.
So, this meant that I needed to create a delicious alternative for my loved ones and that it had to meet the family's standard. Let's just say I had spoiled them with my high carb treats and now I had to convince them that our decision to go keto was not going to intrude with a family favoite.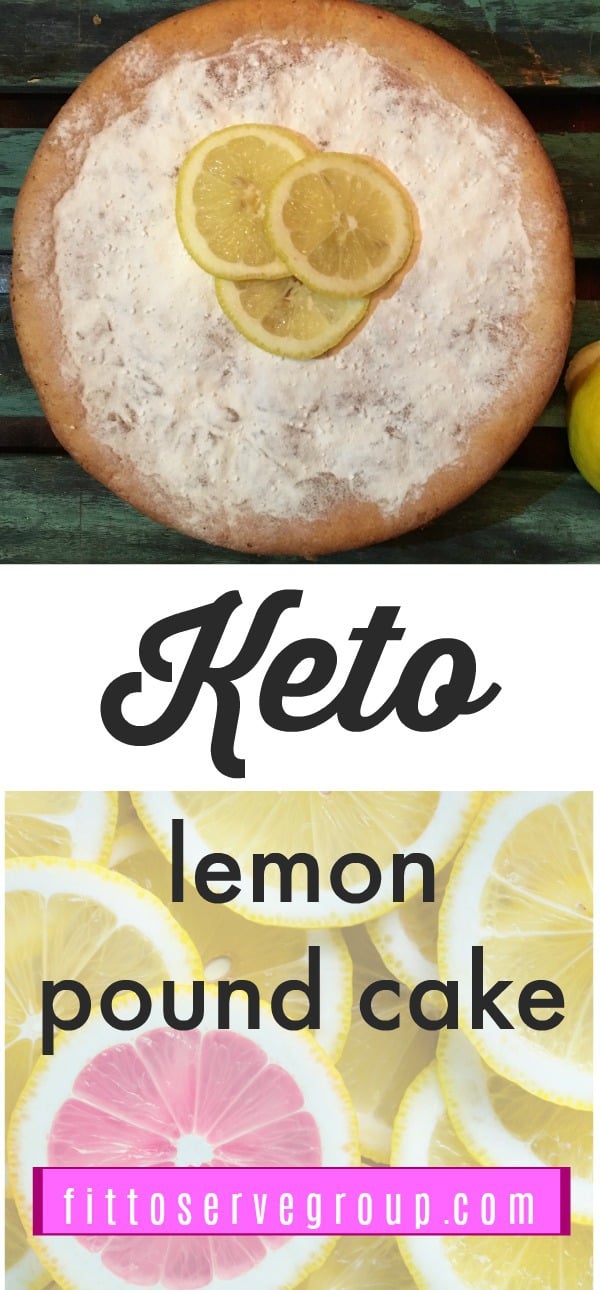 I had been toying with the idea of giving this beloved recipe a makeover. I really wanted to bring this back to our family because it was tied to so many beautiful memories.
Creating Memories That Last
The former recipe was made moist by pouring a lemon simple syrup to the cake after it was baked and fully cooled. My keto lemon pound cake also has a delicious lemon glaze but it also has lemon extract and a little lemon juice inside the batter before it's baked for extra lemon flavor.
I can't wait to share my low carb lemon pound cake recipe with you and my family. Creating foods that remind of us of our loved ones is a way to continue to honor their memory.
Perfect Keto Tip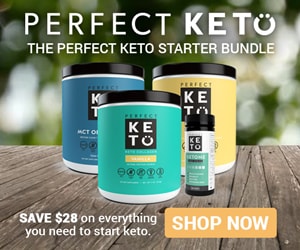 Perhaps, you've struggled to get into ketosis consistently on your low carb keto diet, or you've hit a plateau that doesn't seem to budge, consider using Perfect KETO exogenous ketones.
Use this link and get a 15% off discount when you place your order for any of Perfect Keto products. Use Code: FITTOSERVE
By using exogenous ketones you will naturally elevate your ketones allowing you to enter into ketosis more quickly.
Being in a deeper level of ketosis will help reduce your appetite, carb cravings, and give you lasting energy.  It's been our experience that the use of exogenous ketones helps make the low carb keto lifestyle a viable sustainable option.
Honestly, it's like having willpower in a cup.  Learn more about the science behind both exogenous and endogenous ketones and have your questions answered from a doctor's perspective.
Make sure you also pick up your free and complete guide to understanding ketosis. Then begin the ketosis diet easily with this Start-Up Guide to the Ketosis Diet.
Wondering which foods you should avoid when doing Keto? This Keto Food Guide will assist you in doing the Keto Diet correctly.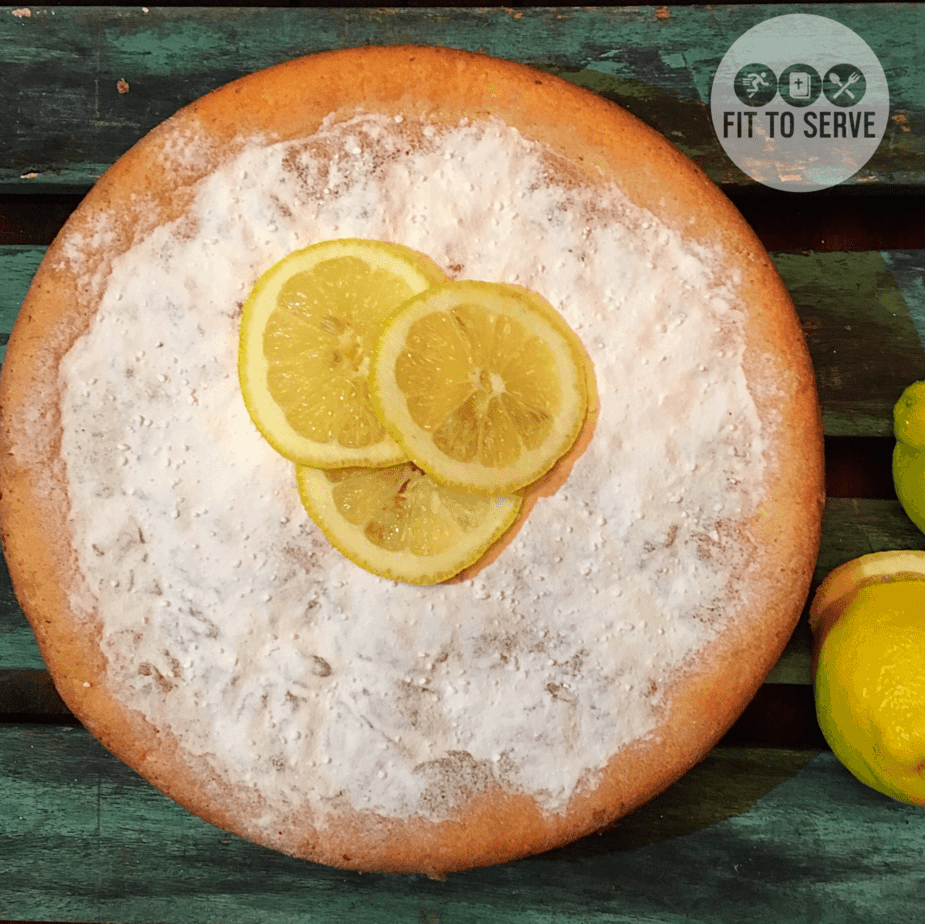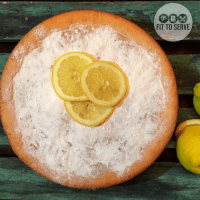 Keto Lemon Pound Cake
A deliciously rich keto lemon pound cake recipe. It's a keto pound cake that's topped with lemon glaze. It's a recipe for Keto Lemon Pound Cake. It features a vanilla cream cheesecake base that is then topped with a tangy lemon glaze.
Ingredients
8 ounce of cream cheese softened
1/2 cup of butter softened
8 whole eggs
½ cup of lemon juice
1 teaspoon of lemon extract
¼ teaspoon of freshly grated lemon rind
¼ teaspoon of salt
2 teaspoons of baking powder
Lemon Glaze Topping:
¼ cup of Swerve Confectioner's Sugar and 2 tablespoons of lemon juice.
Instructions
Pre-heat oven 350 degrees
In a large standup mixer add the cream cheese, butter and beat on high until light and fluffy. To this add the sugar substitute and combine well.
Add the 8 eggs one at a time, making sure that it is fully incorporated.
Next stir in the almond flour, salt, baking powder, lemon rind and mix well.
Lastly, add the lemon juice and beat until the batter is fully mixed.
Pour cake batter into two 8-inch loaf pans or one large 12 inch cake pan. (I used a spring-form pan to bake mine)
Bake for 45 minutes or until an inserted tooth pick comes out clear.
Add the lemon glaze to the cooled cake.
Dust the fully cooled cake with sugar free confectioners' sugar.
Keto Lemon Glaze
Combine 1/2 cup of confectioners sugar substitute with 4 tablespoons of fresh lemon juice. drizzle the glaze over the warm cake and then dust with the confectioners sugar.
Recommended Products
As an Amazon Associate and member of other affiliate programs, I earn from qualifying purchases.
Nutrition Information:
Yield:

12
Serving Size:

1
Amount Per Serving:
Calories:

328
Total Fat:

29.8g
Saturated Fat:

10.8g
Cholesterol:

150mg
Sodium:

158mg
Carbohydrates:

4.2g
Fiber:

2.5g
Sugar:

1.5g
Protein:

5.3g
SaveSave
SaveSave
SaveSave