Keto Triple Chocolate Cookies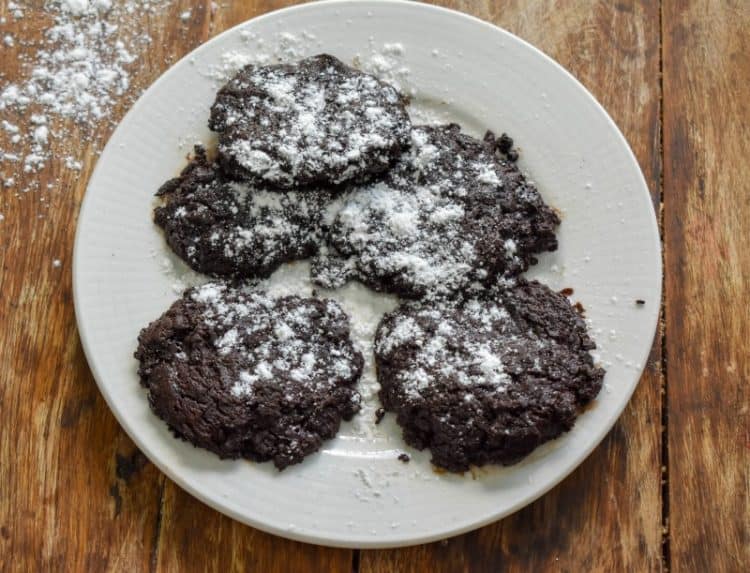 It's a recipe for Keto Triple Chocolate Cookies and they are certainly for chocolate lovers. These decadent cookies could have been called Keto Chocolate Overload, but is there such a thing as too much chocolate?
Well, not in my world. This recipe makes the perfect Keto Chocolate Cookies. It's the only cookie you need when you want a large dose of chocolate without the fear of being kicked out of ketosis. If chocolate isn't your thing, I have a complete list of Keto Cookies that as a fan of cookies I encourage you to also visit.
Keto Triple Chocolate Cookies 
I chose to add three different types of chocolate to these keto cookies, hence the name keto triple chocolate cookies because I wanted an intensely chocolatey low carb chocolate cookie.
If I was on the quest to make the richest chocolate cookie than three forms of chocolate was a must. It was simply non-negotiable.
This recipe for keto triple chocolate cookies is a crinkle cookie recipe. Meaning it's crispy on the outside and moist and rich in the inside. That combination makes for one amazing cookie.
If you are a lover of chocolate these low carb chocolate cookies truly delivers. It features baking chocolate, dark cocoa powder, and sugar-free chocolate chips. Three types of chocolate for one delightful keto-friendly cookie.
Back in the day, I used to bake a high carb version of this cookie for our youth group.  When this cookie made an appearance, the youth would go wild.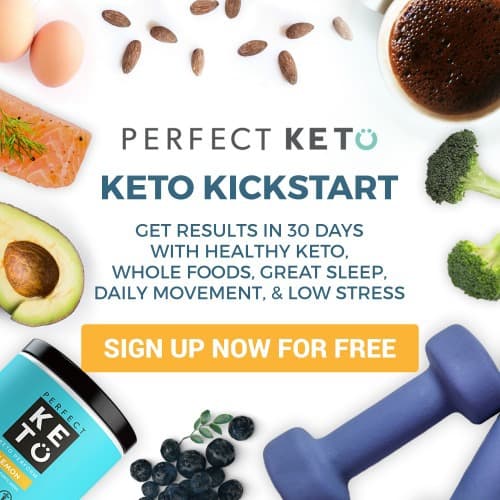 As youth pastors, it was a true joy to share week after week the love of Christ with them. I also really enjoyed baking for them. Unfortunately, at the time it wasn't the healthiest options.
Looking back I wish I knew then what I now know. If only I could have also shared with them how detrimental sugar can be to our bodies. 
Although I can't go back in history, I can do my best to try to lead by example the importance of taking care of our bodies.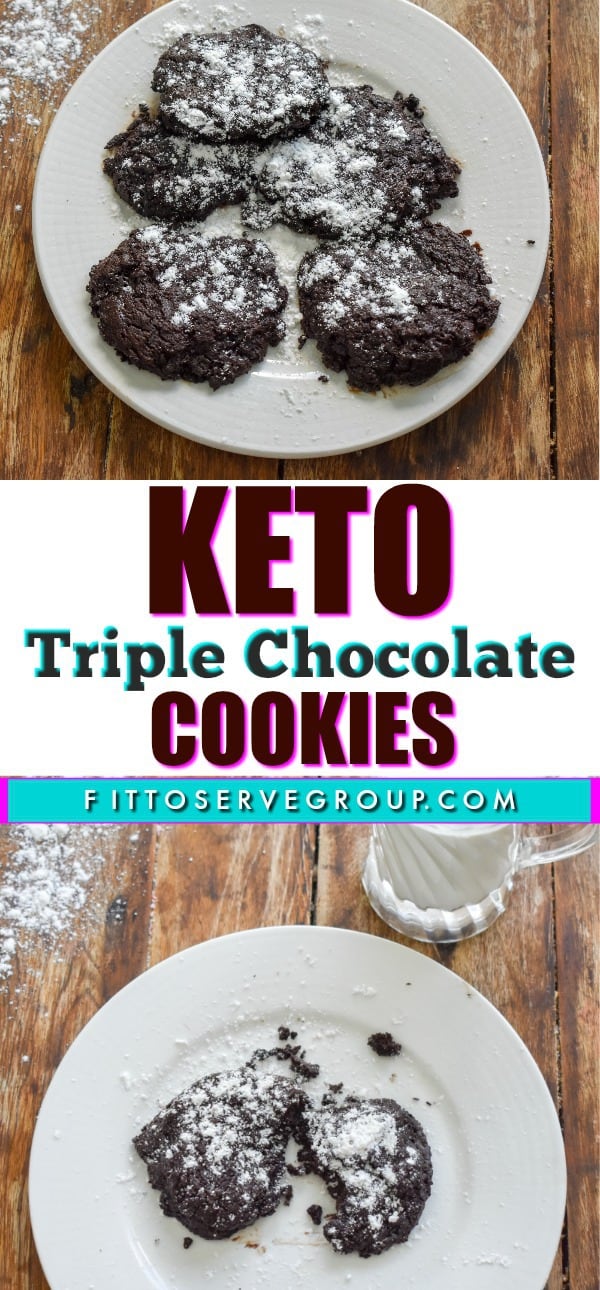 Low Carb Triple Chocolate Cookies
Disclosure: Some of the links below are affiliate links, meaning at no additional cost to you, I will earn a commission if you click through and make a purchase.
Imagine a keto cookie that uses unsweetened chocolate, cocoa powder, and sugar-free chocolate chips. You get an explosion of chocolate in every bite of this keto chocolate cookie.
Well, although that old recipe the youth group loves was quite delicious, it needed a major keto conversion. Thankfully it wasn't too difficult to do.  
After I began to understand a little about the science of low carb baking it became fairly easy to transform my favorite recipes. There's that and the fact that I refuse to make an attempt without saying a little prayer for guidance. 
Not A Chocolate Lover?
As far as I'm concerned, you can't have too much chocolate in your life. Well, that is as long as it's a healthy keto option. The fact that I have an entire category dedicated to chocolate recipes, should be proof enough that I'm a major fan of all things chocolate.
Can I tell you I really don't understand people who dislike chocolate? I am not sure if I can trust them. LOL just kidding! My son doesn't care for chocolate much. Matthew will have chocolate on occasion, but rarely does it cross his lips.
But what's not to love? It's chocolate.
Maybe they just haven't had a proper piece of chocolate?
Well, Matthew may not be a raving chocolate fan like his mom, but he didn't say no to my keto triple chocolate cookies and that's a win in my book.
Magnesium In Chocolate
Did you know that there is evidence that we can benefit from enjoying dark chocolate in our diet? That's because it actually contains a nice amount of magnesium, an essential mineral our bodies need to function properly.
Coming in at 176 mg in a 100 g serving, it's a great way to add a little more magnesium in our diet.
Sounds to me like yet another great excuse to enjoy these low carb chocolate cookies.
Other Dark Chocolate Benefits
In addition to magnesium,  dark chocolate contains a specific group of antioxidants called flavonoids. Flavonoids are great for our hearts by lowering LDL cholesterol, increase blood flow and lessen the threat of blood clots.
Maybe this is why during Valentines Day we commonly associate hearts with chocolate? Hmmmmm
Keto Chocolate Recipes
Now that I've armed you with more chocolate benefit facts, I thought I would share a few of my go-to recipes when I am craving the stuff. 
Keto Mexican Hot Chocolate Cookies
Dreamy Keto Cream Cheese Chocolate Pound Cake
Keto Cream Cheese Chocolate Cookies
Keto Chocolate Sour Cream Cupcakes
Any of these chocolate recipes is sure to stop a chocolate craving in its track. 
I sure hope you will give this recipe a try. Once you do, make sure you remember to tag us on Instagram and Facebook. It's what keeps this girl encouraged to keep sharing and perfecting her recipes.
Be sure to also check out our Amazon Store for recommendations. You might be surprised by how many great keto options are at your disappointed.
Our Best Keto Tip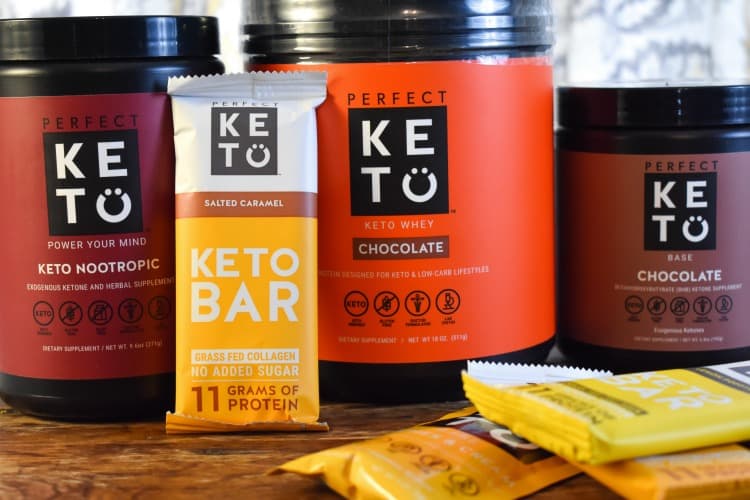 Perhaps, you've struggled to get into ketosis consistently on your low carb keto diet, or you've hit a plateau that doesn't seem to budge, consider using Perfect KETO exogenous ketones.
By using exogenous ketones you will naturally elevate your ketones allowing you to enter into ketosis more quickly.
Being at a deeper level of ketosis will help reduce your appetite, carb cravings, and give you lasting energy.  It's been our experience that the use of exogenous ketones helps make the low carb keto lifestyle a viable sustainable option.
Use this code: FITTOSERVE and get a 20% off your order of Perfect Keto
Raise Your Ketones Naturally
Honestly, it's like having willpower in a cup.  Learn more about the science behind both exogenous and endogenous ketones and have your questions answered from a doctor's perspective.
Make sure you also pick up your free and complete guide to understanding ketosis. Then begin the ketosis diet easily with this Start-Up Guide to the Ketosis Diet.
Wondering what foods you should avoid when doing Keto? This Keto Food Guide will assist you in doing the Keto Diet correctly.
Don't start the Keto Diet until you calculate your Keto Macros easily  Using this calculator will customize the diet according to your goals and help you do the Keto Diet properly. 
Ketone Testing
If you are wanting to do a keto diet effectively, don't forget to test your ketone levels.
Although ketone strips work well initially, the Gold standard is the blood ketone test. This test is taken just like the glucose test that diabetics use to track their sugar levels.
After 10 seconds the ketone meter will give you an accurate reading.
Testing is not necessary in order to do a ketogenic diet, but it can serve as a powerful tool to track your ketone levels and help you see your ketosis progress.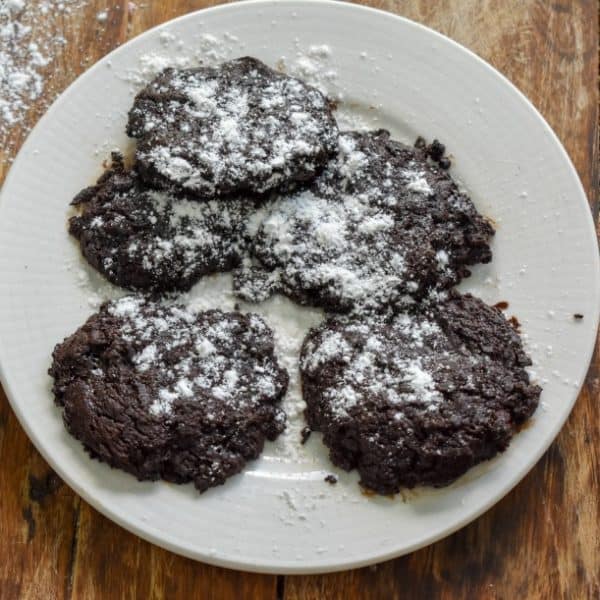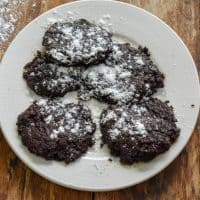 Keto Triple Chocolate Cookies
It's a recipe for Keto Triple Chocolate Cookies. They are the perfect low carb treat when you are craving a dark rich chocolate cookie.
Ingredients
½ cup of butter (room temperature)
4 eggs whole eggs
1 teaspoon of vanilla extract
2 teaspoon baking powder
¼ sea salt
1 teaspoon of instant coffee
¼ cup of sugar free confectioners sugar (for dusting on top of the cookies once baked)
Instructions
Pre-heat oven to 325 degrees and line your cookie sheet with parchment paper or lightly grease your baking sheet..
Melt the 4 ounces baking chocolate and 4 ounces of sugar-free chocolate chips with the ½ cup of butter until fully melted and combined. Melt using a double boiler.
In a separate bowl mix the 1/3 cup unsweetened cocoa powder, almond flour, baking powder, sea salt, and instant coffee and set aside.
Now to the cooled chocolate and butter mixture add the 4 eggs, vanilla, sugar substitute and combine well.
To this wet batter add the dry ingredients. Use a spatula to stir until just combined.
Fold into the batter the 3/4 cup of sugar-free chocolate chips until combined.
Place the cookie dough in the fridge to chill for at least ½ hour.
Using a tablespoon or small cookie scoop add the chilled dough onto the parchment lined cookie sheets and bake for about 13 minutes. Note: Don't over bake this cookie to make sure it has the right consistency of chewy inside and crispy outside.
Notes
Use CODE: FITTOSERVE when placing any orders for Lakanto sugar substitute and receive a discount.
Recommended Products
As an Amazon Associate and member of other affiliate programs, I earn from qualifying purchases.
Nutrition Information:
Yield:

24
Serving Size:

1
Amount Per Serving:
Calories:

150
Total Fat:

7.4g
Saturated Fat:

4.9g
Cholesterol:

22mg
Carbohydrates:

4.5g
Fiber:

1.1g
Sugar:

0.2g
Protein:

1.7g
SaveSave
SaveSave
SaveSave
SaveSave
SaveSave
SaveSave
SaveSave
SaveSave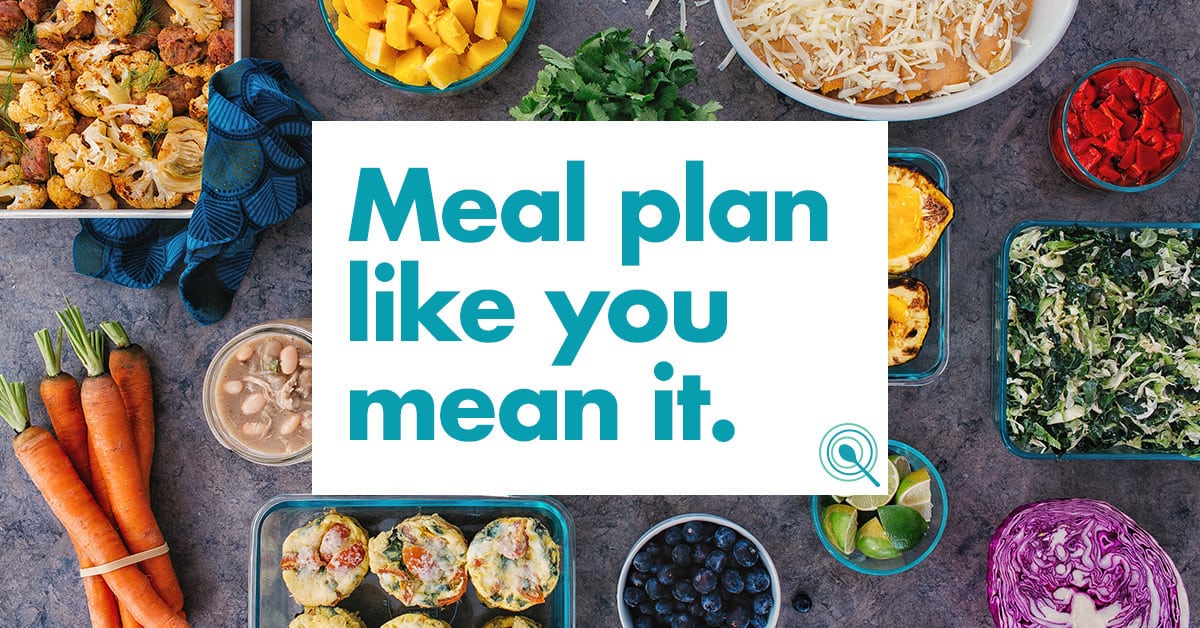 SaveSave
SaveSave
SaveSave