Delicious Keto Strawberry Rhubarb Crumble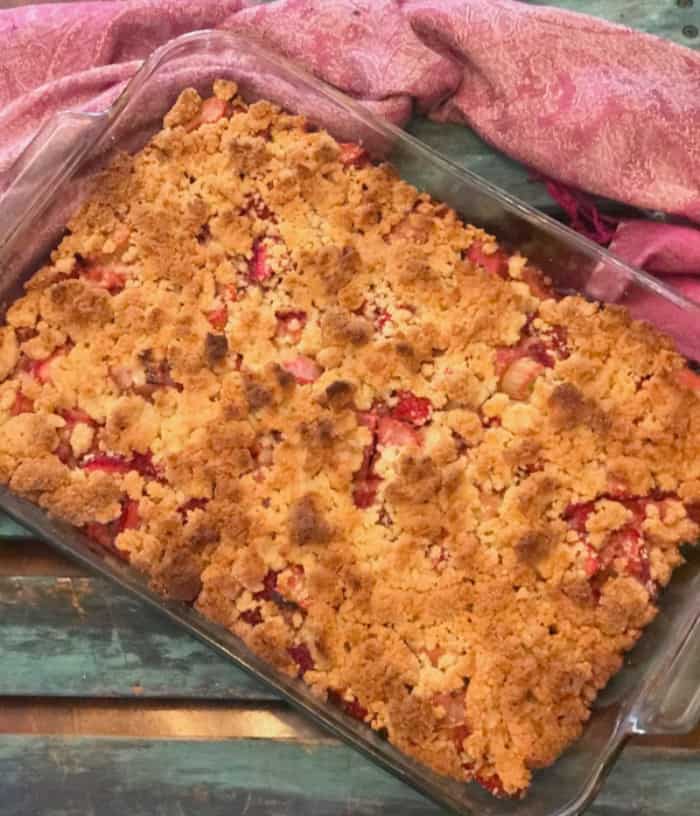 The tartness of rhubarb combined with the natural sweetness of strawberries makes for the perfect keto strawberry rhubarb crumble.
Isn't it incredibly frustrating to be on the hunt for a certain ingredient and keep coming up empty-handed? Well, that was me searching for rhubarb. It seemed that no matter where I checked I couldn't find rhubarb in any of my local supermarkets.
You will be happy to know that my determination paid off with an amazing recipe for low carb strawberry rhubarb crumble bars.
I was able to quench my rhubarb craving by getting my hands on some frozen rhubarb and another low carb keto recipe was created for your pleasure.
I am happy to report that Michelle finally got her hands on some rhubarb and made this mom a happy camper.
These have the perfect combination of tartness and sweetness and reminds us of all the wonderful things warmer weather brings. It can be served warm as a low carb cobbler or once it sets completely, like a bar.
They can certainly stand alone.  However, if you want to take it up one more notch, add a dollop of whip cream. You simply can't go wrong with this yummy treat.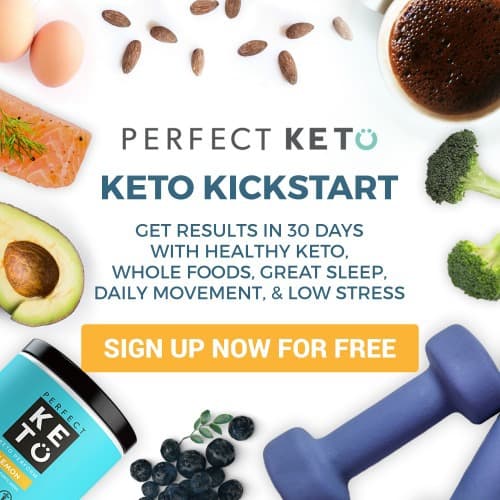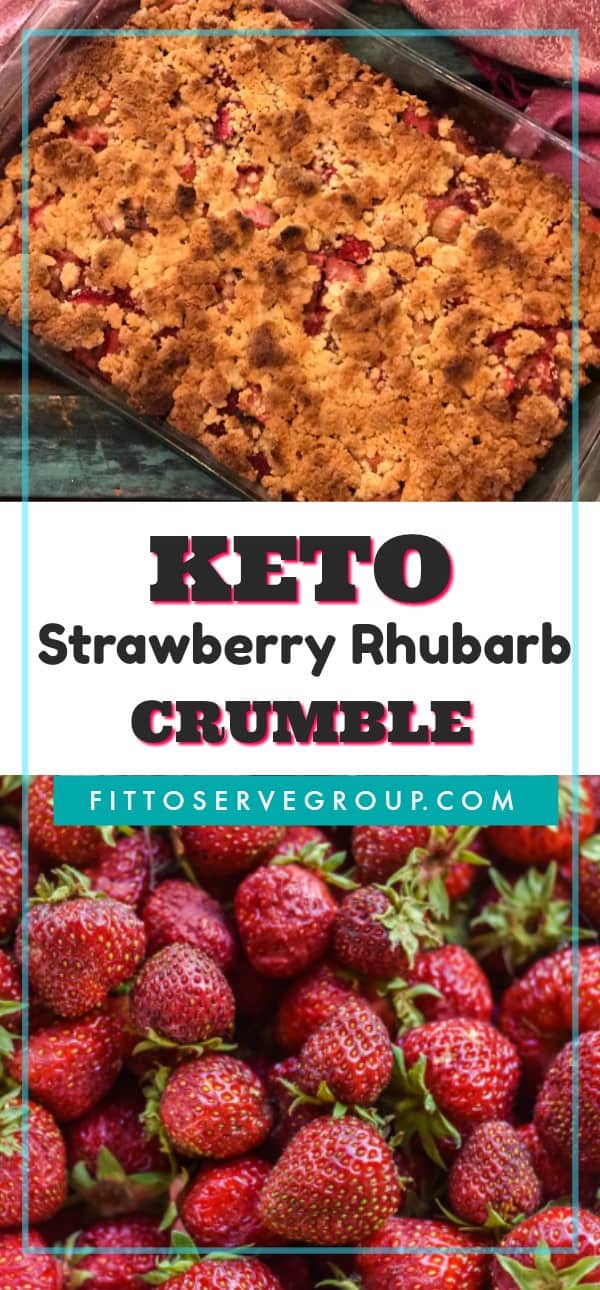 Keto Strawberry Rhubarb Crumble
The keto strawberry rhubarb crumble turned out exactly as I had hoped. The tartness of the rhubarb goes so well with the natural sweetness of the strawberries.
I love that it can be eaten warm as a cobbler or allow to chill for several hours and then cut into bars. 
As fantastic as these keto strawberry rhubarb bars are, I have even more exciting news to share with you. You see our sweet daughter Michelle has come on board to help me with the blog.
Can I just say how thrilled I am about her decision? Michelle will add a lot of value to the blog. She is well versed in the technical side of running a blog and she's incredibly creative. A fantastic combination if you ask me.
Of course, you know I am pretty bias when it comes to my children. Then again who isn't?
Have you seen Michelle's profile picture on our about page? In case you were wondering, yes, her hair has many fun shades in it. Growing up we gave her lots of license to be creative and well, let's just say she ran with that.
As her parents, we really can't be too surprised by her creative streak. After all, her father is a musician and I am a bit of an artist myself.
Nothing wrong in expressing yourself, that's what I always say.
But hey, don't let those wild colors in her hair fool you. Besides being incredibly creative, Michelle is a passionate, anointed singer who uses her many talents for our Lord; And she just so happens to be fabulous at doing make-up, hair and loves all things beauty related.
Oh, and did I mention she's foodie like her mom? I told you, she's pretty fabulous.
Stay tuned for future posts from Michelle as she will bring a fun dimension to the blog.
Disclosure: Some of the links below are affiliate links, meaning at no additional cost to you, I will earn a commission if you click through and make a purchase
She was able to get her hands on some frozen rhubarb and had it delivered to me via Insta Cart.  I must say it was super convenient to have the rhubarb we had been hunting for delivered right to our doorstep within 2 hours using Insta Cart.
I can certainly get used to this type of convenience. If you are interested in learning more about this option I suggest you visit their site. By using our link you can have your first delivery for free.
Favorite Keto Hack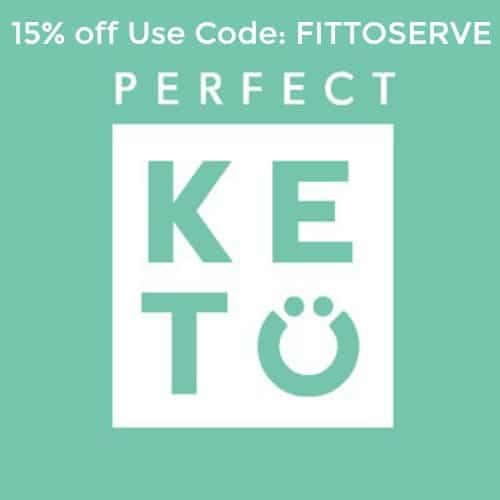 Perhaps, you've struggled to get into ketosis consistently on your low carb keto diet, or you've hit a plateau that doesn't seem to budge, consider using Perfect KETO exogenous ketones.
Use this link and get a 15% off discount when you place your order for any of Perfect Keto's products. Then add the code FITTOSERVE at checkout.
By using exogenous ketones you will naturally elevate your ketones allowing you to enter into ketosis more quickly.
Being in a deeper level of ketosis will help reduce your appetite, carb cravings, and give you lasting energy.  It's been our experience that the use of exogenous ketones helps make the low carb keto lifestyle a viable sustainable option.
Honestly, it's like having willpower in a cup.  Learn more about the science behind both exogenous and endogenous ketones and have your questions answered from a doctor's perspective.
Make sure you also pick up your free and complete guide to understanding ketosis. Then begin the ketosis diet easily with this Start-up Guide to the Ketosis Diet.
Wondering which foods you should avoid when doing Keto? This Keto Food Guide will assist you in doing the Keto Diet correctly.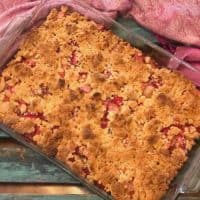 Delicious Keto Strawberry and Rhubarb Crumble
A recipe for Keto Strawberry and Rhubarb Crumble. Once allowed to fully cool the crumble can be cut into bars.
Ingredients
KETO CRUMBLE BASE AND TOPPING:
1 1/2 teaspoons baking powder
1/2 teaspoon sea salt
1 cup (2 sticks) unsalted butter, cold and cubed
1 large egg, lightly beaten
FILLING:
2 cups sliced rhubarb ( I used frozen)
1/2 cup sugar substitute
Instructions
Pre-heat your oven to 350 degrees. Grease a 9x13 inch baking dish
In a large bowl, combine the almond flour, sugar substitute, baking powder, salt.
Add the butter and use a fork or pastry blender to cut the butter .
Mix until the pieces pea size.
Add the beaten egg and continue to mix until well combined.
Divide the crumble mixture and press half of it into the bottom of the baking pan.
In another medium sized bowl, mix together the strawberries, rhubarb, xanthan gum and sugar substitute. Add this mixture on top of the crumb base, making sure to spread evenly.
Top the bars with the other half of the crumb mixture .
Bake until the low carb strawberry rhubarb bars until the top is golden brown and the fruit for about 40 minutes.
Serve warm as a crumble or allow to cool completely to slice and serve as bars.
Recommended Products
As an Amazon Associate and member of other affiliate programs, I earn from qualifying purchases.
Nutrition Information:
Yield:

15
Serving Size:

1
Amount Per Serving:
Calories:

232
Total Fat:

25.8g
Saturated Fat:

8.8g
Cholesterol:

45mg
Sodium:

93mg
Carbohydrates:

8.6g
Fiber:

3.7g
Sugar:

2.6g
Protein:

5.5g
SaveSave
SaveSave
SaveSave
SaveSave
SaveSave
SaveSave
SaveSave
SaveSave
SaveSave
SaveSave
SaveSave
SaveSave
SaveSave
SaveSave
SaveSave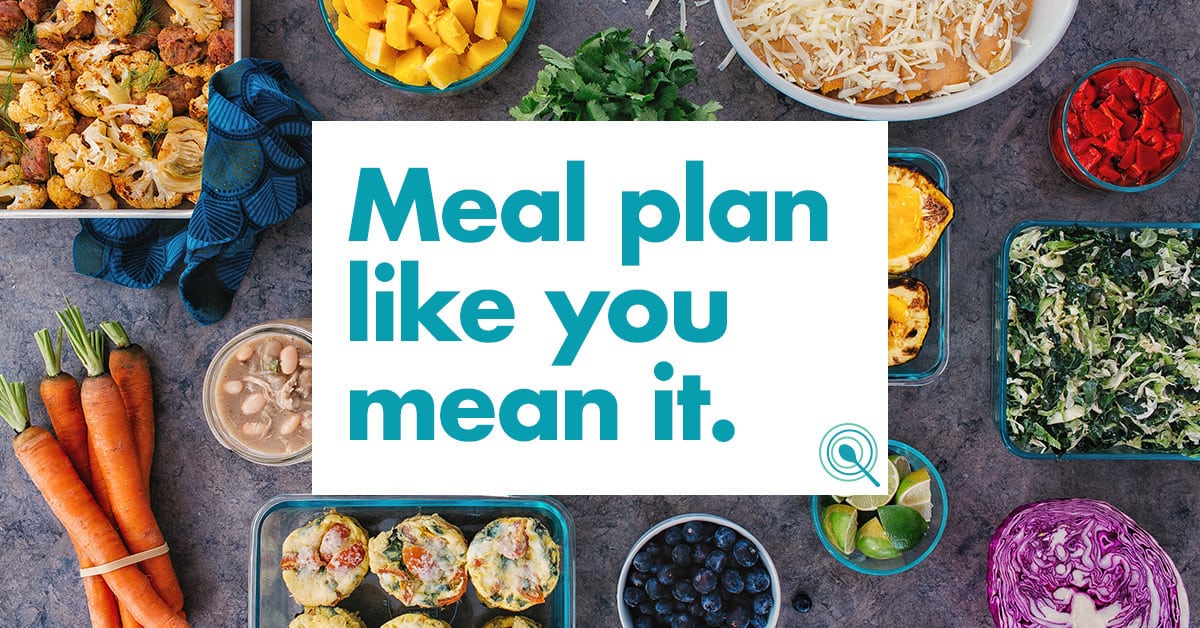 SaveSave
SaveSave
SaveSave