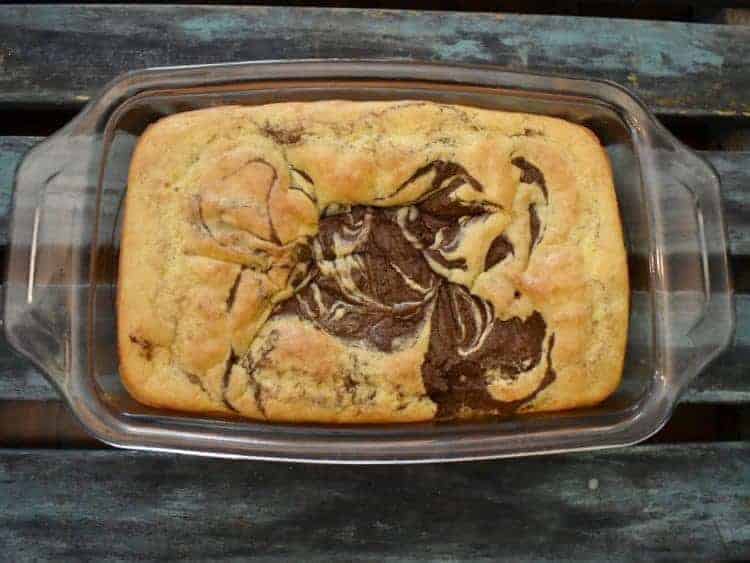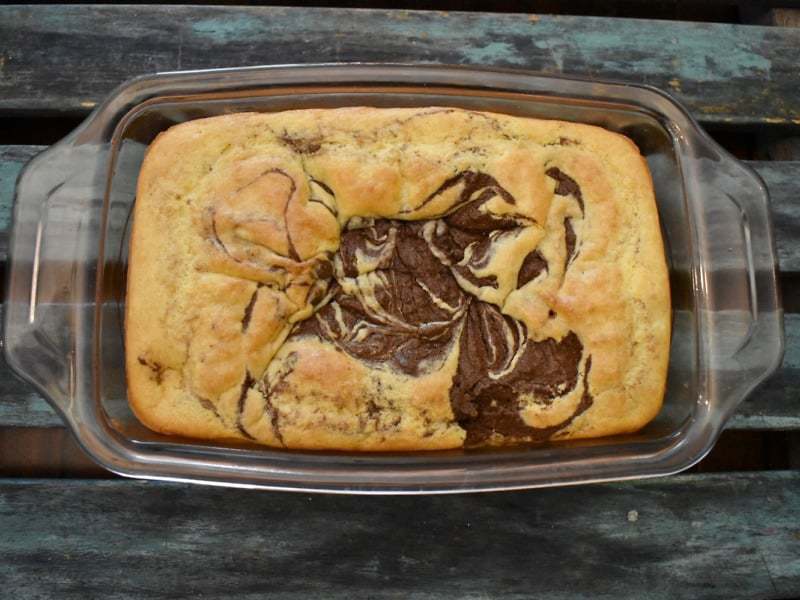 It's a recipe for keto marble pound cake. A marble low carb cake that features the flavor of chocolate, vanilla and a little coffee for a rich mocha pound cake.
Sometimes you can't decide between a chocolate pound cake or a vanilla one. That's where my keto marble swirl pound cake recipe fits the bill perfectly. Imagine being able to enjoy a classic dessert like a marble cake and not have to worry about the carbs. This recipe is grain-free, sugar-free, gluten-free, keto-friendly and delicious. I mean what's not to love?
Rather than start from scratch when trying to create this low carb marble cake, I referred to my keto cream cheese pound cake recipe for inspiration. After all, that vanilla keto pound cake is our number one recipe and also happens to be a favorite in the keto community.
I also have a keto chocolate pound cake recipe that is basically the chocolate version of that classic. I could have baked either one or both of these cakes and satisfied a craving.
But rather than bake two Keto Cakes I did the reasonable thing and came up with a marble swirl pound cake that features the best of both. And just to make it extra special I added a little instant espresso coffee to the chocolate swirl giving it a mocha flavor. What ensued was a perfect swirl pound cake.
Don't forget to also check out our Keto Pound Cakes for more delicious options.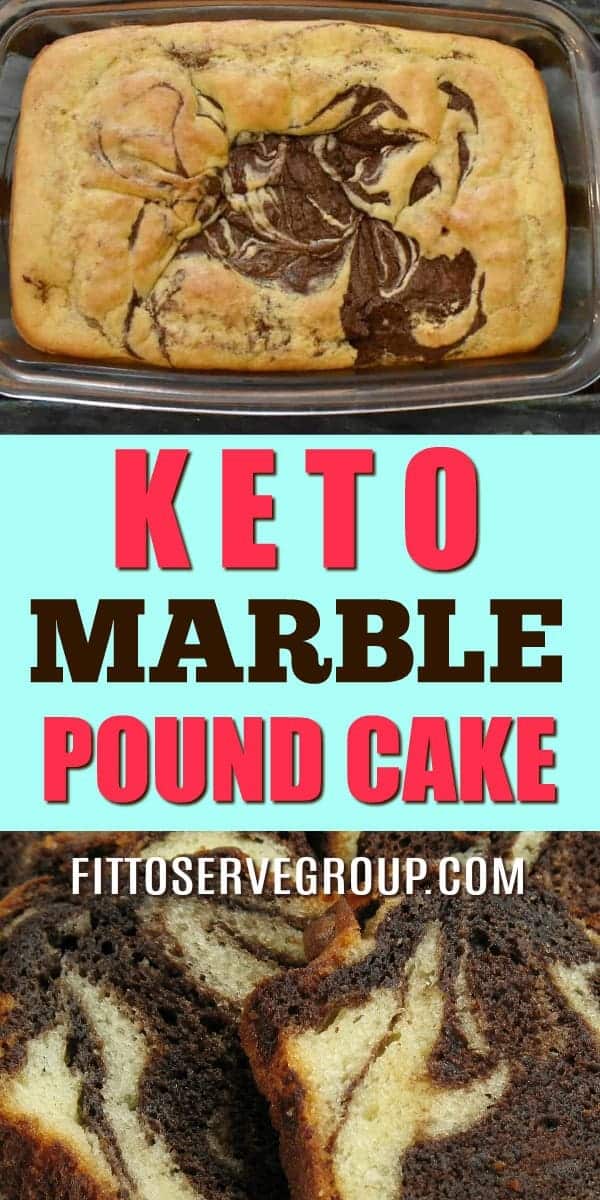 Keto Marble Pound Cake
This sugar-free marble cake makes a moist, rich pound cake. The chocolate swirl has a fudgy mocha flavor that is simply divine.
What's more, it makes a stunning presentation. No matter how many times I've made a marble cake I'm always pleasantly surprised to see the perfect marbling that happens. Am I the only one?
When I make a keto-friendly pound cake I generally like to add cream cheese to the batter. This is because it not only provides more flavor but it gives the pound cakes a bit more structure. Which is why I opted to add some to this recipe too.
In fact, I am such a fan of using cream cheese in ketogenic cooking that I have a slew of other keto cream cheese recipes.
How To Make A Keto Marble Swirl Pound Cake
Disclosure: Some of the links below are affiliate links, meaning at no additional cost to you, I will earn a commission if you click through and make a purchase.
I'm going to share some of my keto baking tips with you to ensure your swirl pound cake turns out perfectly. Note that the full printable recipe is at the bottom of the page.
The following are all the ingredients you'll need:
The following are the materials you'll need:
Keto Baking
My failed attempts when I first went keto is what caused me to be very intentional with my Keto Baking recipes. I threw away so many ingredients in the beginning and I never want anyone to be so frustrated that they give up on the diet before the can see long-lasting results.
Even though those early days were not fun, the fact that I stayed the course has made this journey very rewarding. Besides, if I had quit at the first sign of struggle, I would not have had the opportunity to engage with you all.
Keto Pound Cakes
Haven't tried my low carb cream cheese pound cake yet? No? What are you waiting for? Please do yourself a favor and go see what all the fuss is about. Then once you've pinned it for future reference, come back and check out these other great options that were also inspired by that recipe.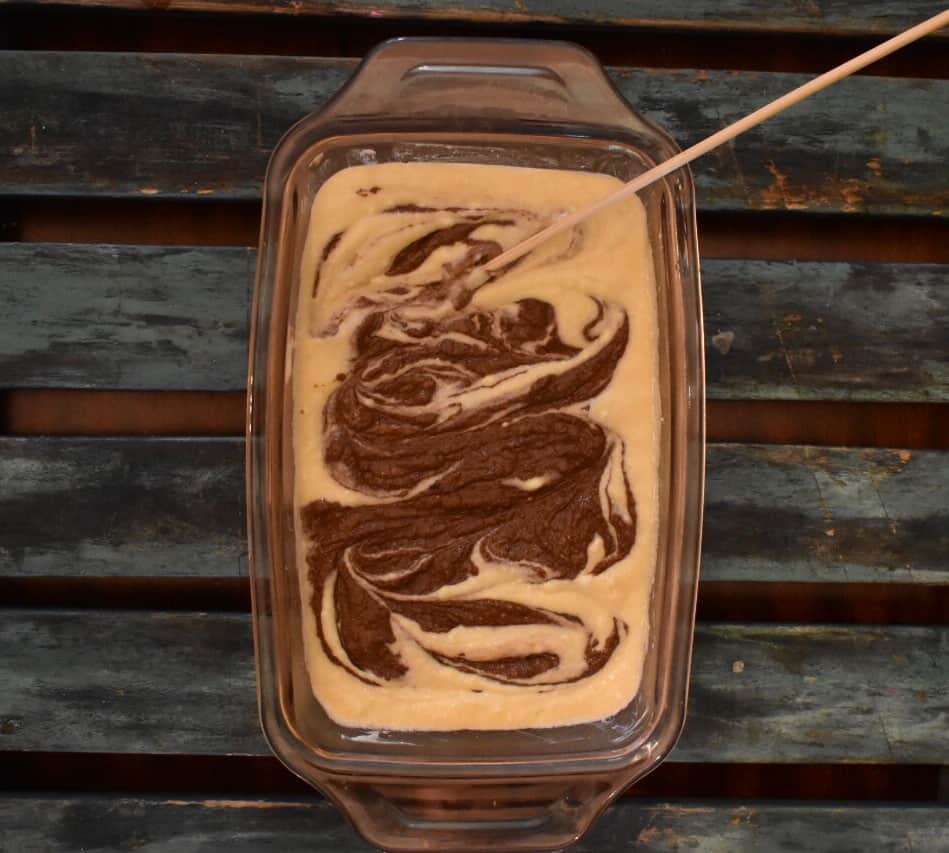 Doing Keto Easily
As far as I'm concerned, a low carb keto lifestyle should never leave you feeling deprived.
These days I rarely across a food item that I can't give it a low carb keto makeover. It's incredible what persistence can create. After all, the last thing I want to hear is that anyone trying to get healthy feels like they are missing out.
With that in mind, feel free to reach out to me with any recipe requests. It would be my honor to assist you in converting a traditional recipe into a low carb keto one.
Today creating recipes like this keto mocha swirl pound cake have become a fun pastime for me. Fortunately, my family fully encourages me in this endeavor.
Of course, you don't hear any of them complaining when asked to test one of my creations.
Fact is, they are all too eager to be my guinea pigs. What never fails to amuse me, is that even those who don't do this lifestyle want to participate in the testing.
Can I tell you that it's a great thing when my non-keto friends and family compliment my recipes? Listening to them say "if this is keto, sign me up", makes this girl want to do a little kitchen dance.
Tag Us
I sure hope you will give this recipe a try. Once you do, make sure you remember to tag us on Instagram and Facebook. It's what keeps this girl encouraged to keep sharing and perfecting her recipes.
Also, check out our Amazon Store for our recommendations. You might be surprised by how many great keto options are at your disposal.
Join Our Jesus And Keto Movement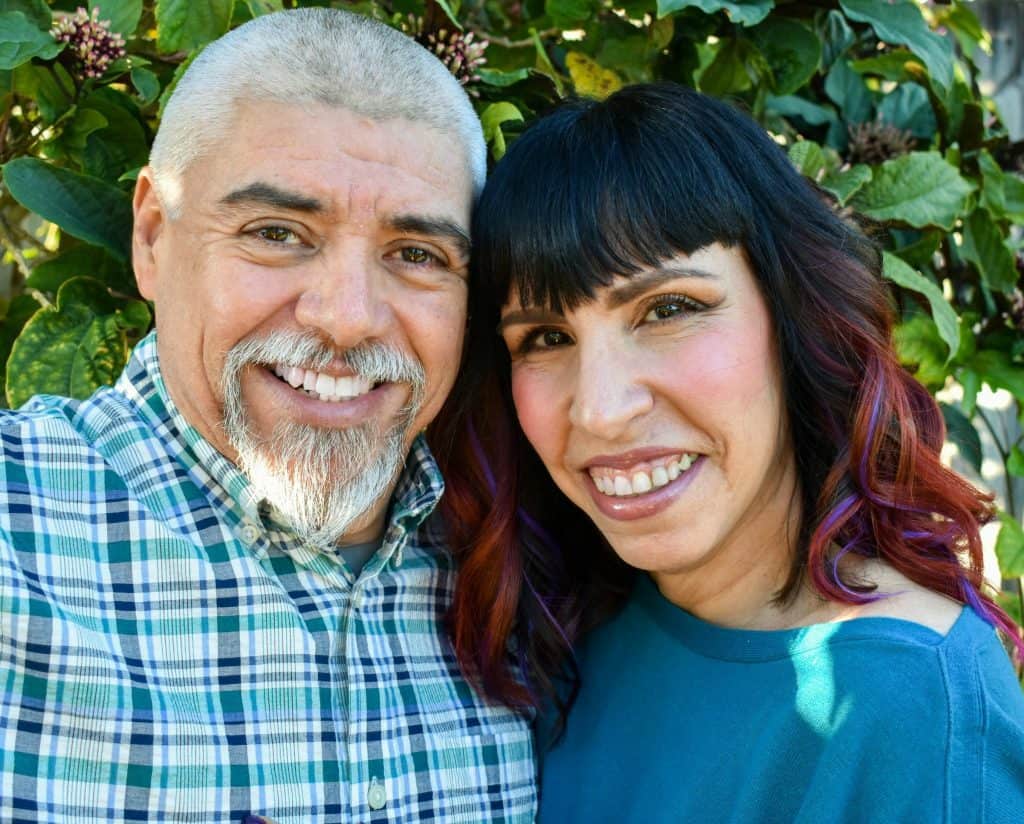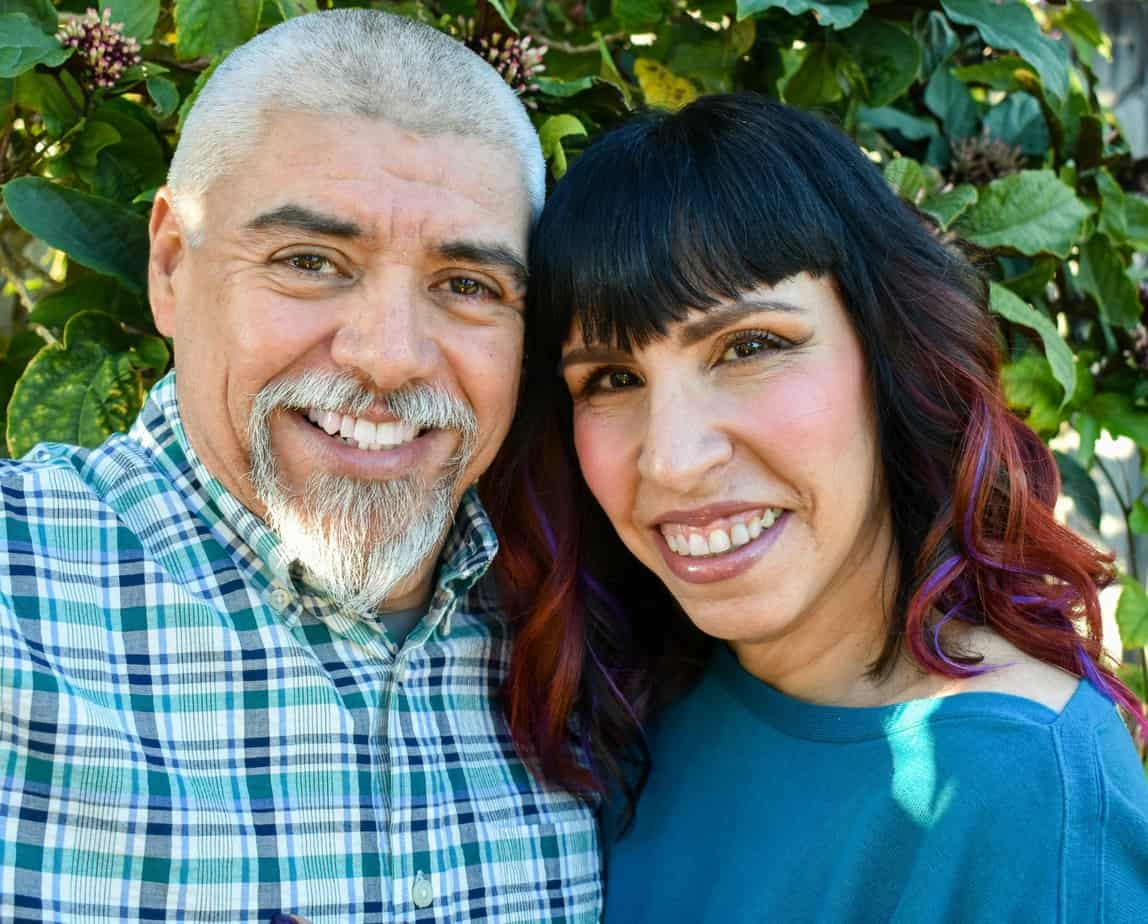 Randy and I came to the keto diet looking at it from a Christian perspective, it's the filter we choose to see from. When we decided to combine our Christian faith and the keto diet, we did so in hopes of finding lasting transformation.
Randy had been a diabetic for over 15 years and he was dealing with the consequences of this disease. I was a survivor of the Guillan Barre Syndrome and was fighting fibromyalgia and chronic sciatica.
To say we needed God's intervention is putting it mildly. When we followed the Holy Spirit's lead to embrace the ketogenic diet and to combine it with our faith, we got on the path to real transformation.
If you are looking for a Christian group that is using the keto diet to transform their lives we invite you to join our Private Facebook Group and see if it's not the key you have been missing.
Our Favorite Keto Tip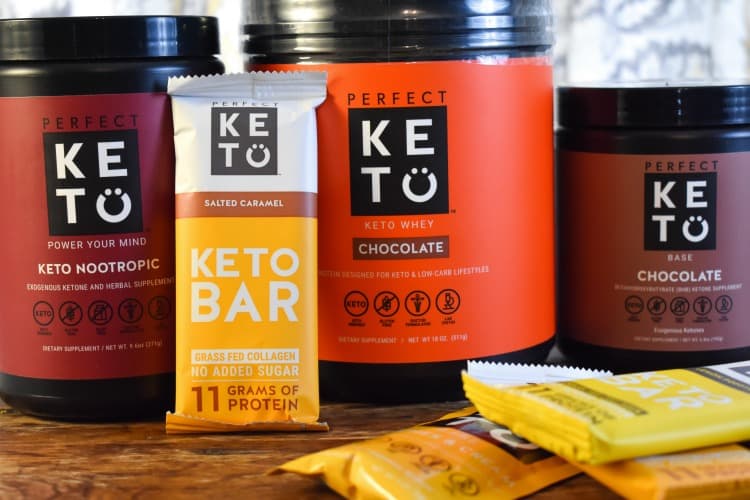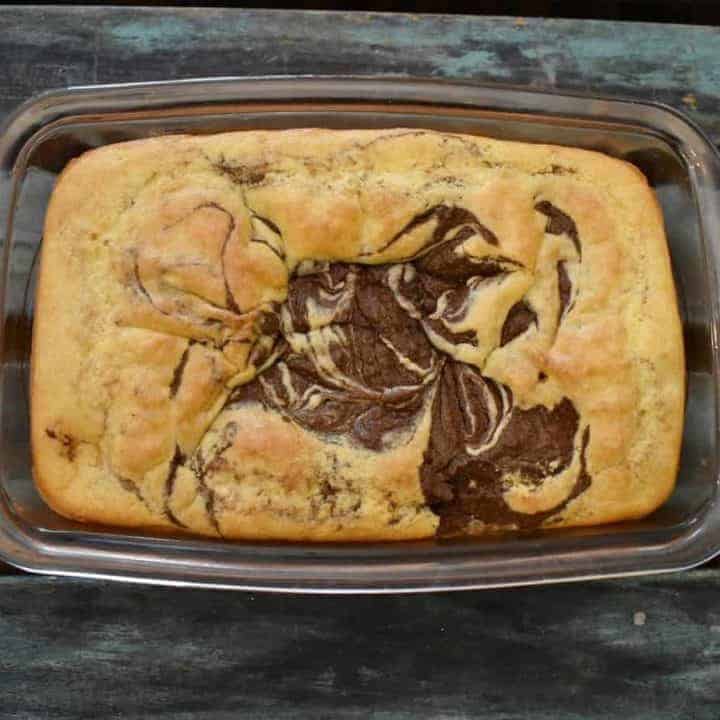 Keto Mocha Swirl Pound Cake
A recipe for keto mocha pound cake. It features a swirl of chocolate and coffee for a mocha marble cake treat.
Ingredients
[2 1/2 cups of finely milled almond flour
[1 1/4 cups of granulated sugar substitute
2 teaspoons of instant espresso​ powder (optional)
3 teaspoons of baking powder
1/4 teaspoon of sea salt
1/2 cup of softened butter
8 oz. package of cream cheese softened
5 eggs
2 ounces of unsweetened baking chocolate melted.
Instructions
Pre-heat oven to 350 degrees
Grease a 9 x 5 x 3 inch loaf pan
Melt the 2 ounces of baking chocolate and set aside.
In a large mixer beat together the butter, cream cheese and sugar substitute until light and fluffy.
Add the 5 eggs one at a time, combining well after each addition.
Next add the almond flour, baking powder and salt.
Mix until well incorporated.
Pour 3/4 of the cake batter into the greased loaf
To the remaining batter in the mixing bow add the melted 2 ounces of unsweetened chocolate and instant coffee.
Spread the the chocolate mixture over the pound cake batter
With a skewer or toothpick gently swirl the top of the cake for a marble effect.
Bake for 35-40 minutes in 350 degree oven.
Allow to cool fully before slicing and serving.
Recommended Products
As an Amazon Associate and member of other affiliate programs, I earn from qualifying purchases.
Nutrition Information:
Yield:

12
Serving Size:

1
Amount Per Serving:
Calories:

110
Total Fat:

9.0g
Saturated Fat:

3.9g
Cholesterol:

76mg
Sodium:

122mg
Carbohydrates:

3.2g
Fiber:

1.3g
Sugar:

0.5g
Protein:

3.1g
SaveSave
SaveSave
SaveSave