Pumpkin and chocolate are true besties that deserve to live side by side. This keto chocolate pumpkin pound cake has a rich, dark chocolate flavor with a subtle hint of pumpkin spice flavor.
Although you can certainly serve this cake plain, I decided to dress it up by adding a drizzle of orange icing to make it a feast for the eyes too.
My recipe for pumpkin chocolate pound cake is making an appearance early because as far as I am concerned it's never too soon to kick off pumpkin season.
Who's with me on this?
Have you ever wondered if the flavors of chocolate and pumpkin go together? Well, don't. I am here to tell you that this combo is purely delicious. My low-carb pumpkin chocolate pound cake will convince any skeptic that these two flavor profiles are meant to go together.
The reason it works is that the flavor of pumpkin with its warm spices balances the bittersweet notes of chocolate perfectly.
If you're a fan of pumpkin and chocolate then this is one recipe you simply should not pass up. And if you are still not a believer then you also need to try this recipe, since it's low in carbs, sugar-free, grain-free, gluten-free. And, it will carry you through the pumpkin season effortlessly.
Don't forget to also check out our Keto Pound Cakes and our other Keto Cakes for more yummy options. And our Keto Pumpkin Recipes for more seasonal treats.
Keto Chocolate Pumpkin Pound Cake
This keto cake became an instant hit with our family. The beautiful autumnal colors were just too hard to resist. The ohhhs and ahhhs lasted for days! Mission accomplished as far as this momma is concerned.
I created a low-carb chocolate pumpkin pound cake because I wanted to quench all your seasonal cravings safely. Why add chocolate though? Do I even have to answer this? Come on?
Well, If I must, because chocolate makes everything better, and this keto-friendly cake was no exception. It uses cocoa powder to ensure you get a bold chocolate taste with every bite.
Sharing this recipe early in the season was an intentional decision since I wanted you to be armed and ready with a keto option ahead of time.
Think of this pumpkin chocolate keto recipe as a way to slide into pumpkin season gradually, since it has a rich chocolate flavor, with just enough pumpkin spices to get you excited about all things fall.
You should know that I purposely set out to share this recipe the same day that Starbucks launched its fall season. I did so that those of you doing keto would not succumb to temptation.
Do you know that those pumpkin spice lattes have over 53 grams of carbs??? So needless to say they will spell disaster for anyone doing a ketogenic diet.
How To Make A Keto Chocolate Pumpkin Pound Cake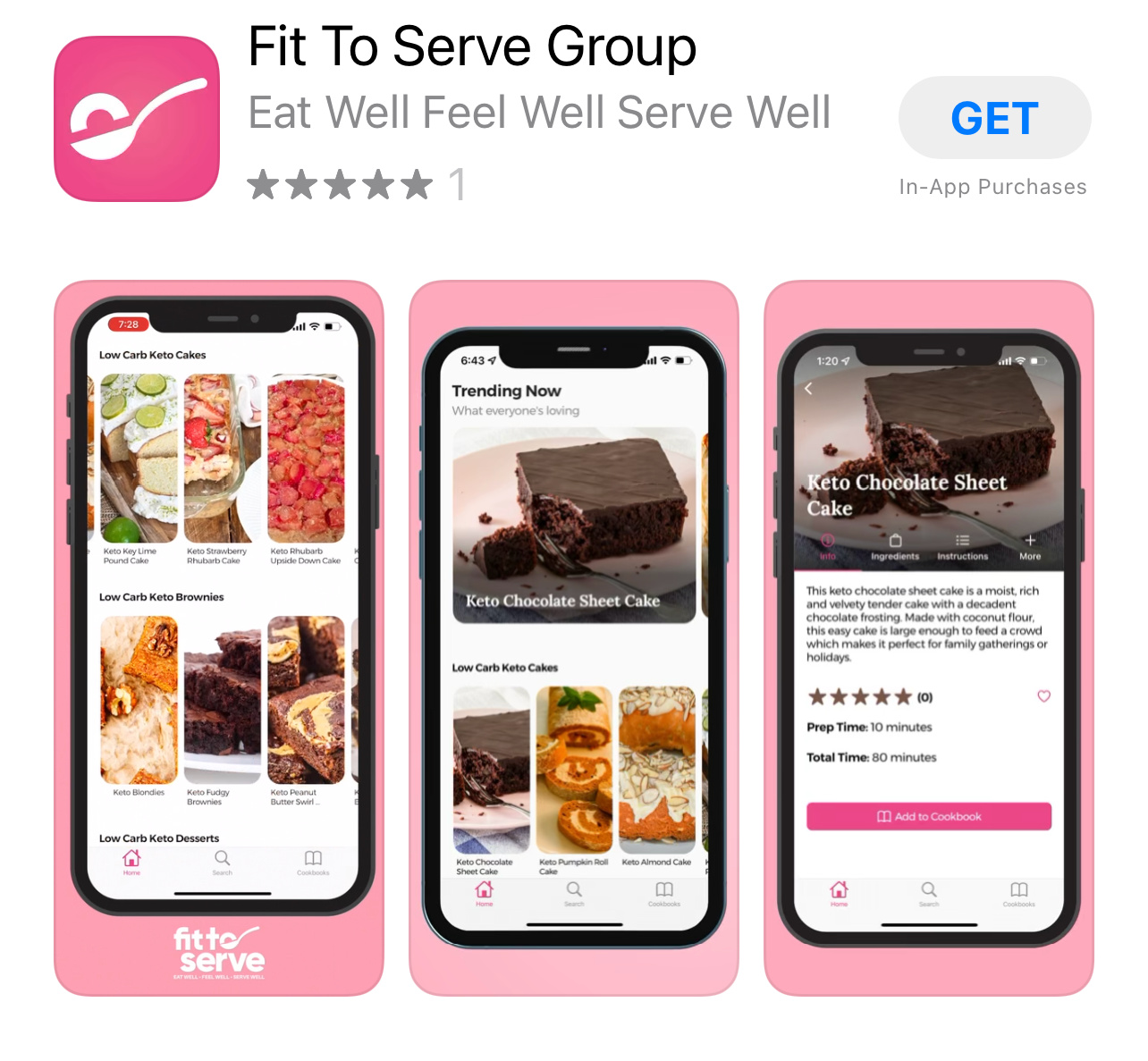 Disclosure: Some of the links below are affiliate links, meaning at no additional cost to you, I will earn a commission if you click through and make a purchase.
Let me take a moment to give you the details of this Keto chocolate pumpkin pound cake. Note that the full printable recipe card is at the end of the post but you might want to stick around to get all the deets to ensure you get the same results.
The following are all the ingredients needed the exact amounts are listed in the recipe card:
Unsalted butter softened
Heavy whipping cream
Ginger powder
Nutmeg powder
Cinnamon powder
Allspice
Sea salt
If you notice the recipe calls for the use of psyllium husk powder, I added 1/2 tablespoon to help give the loaf more stability. It really makes a difference so I hope you will not leave it out.
Sugar-Substitute Options
As far as sweeteners are concerned you have a few choices you can use. My go-to choice is Lakanto Monk Fruit because the texture is spot on and since there is barely any aftertaste. It is a monk fruit and erythritol blend and it's amazing.
Lakanto Monk Fruit gets its sweetness from antioxidants called mogrosides, instead of fructose or sucrose. It's why it's a great all-natural sugar substitute and has zero calories and zero glycemic index.
I'm also partial to Swerve an erythritol blend. Unlike other natural sweeteners like stevia, it has no bitter aftertaste and measures just like sugar.
It's also a sugar substitute that browns and caramelizes just like sugar. Swerve is made from ingredients found in select fruits and starchy root vegetable and contains no artificial ingredients, preservatives, or flavors. Swerve is the name brand of Erythritol it's unlike other sugar alcohols has a 0 % impact on blood sugar.
Normally you could also use the stevia and erythritol-based brand Pyure for most of my baked goods. By using just 1/2 the amount the recipe calls for. But I am not a fan of combining stevia with chocolate. This is because it somehow always intensifies the aftertaste.
The only exception to this is Lily's Chocolate. Frankly, I don't know how they cracked the secret code but it's the only time I see chocolate and stevia work. By the way, I added 1/2 cup of Lily's Chocolate Chips to the recipe because I am such a fan of their products.
Lastly, if you cannot easily find a more natural sugar substitute you can also use Splenda with great success.
You will want to use the Splenda that has a bulking agent. It's the one that comes in larger bags. I don't recommend Splenda Bake because it's actually half sugar half sucralose product and will be too high in carbs to be considered keto-friendly.
Tag Us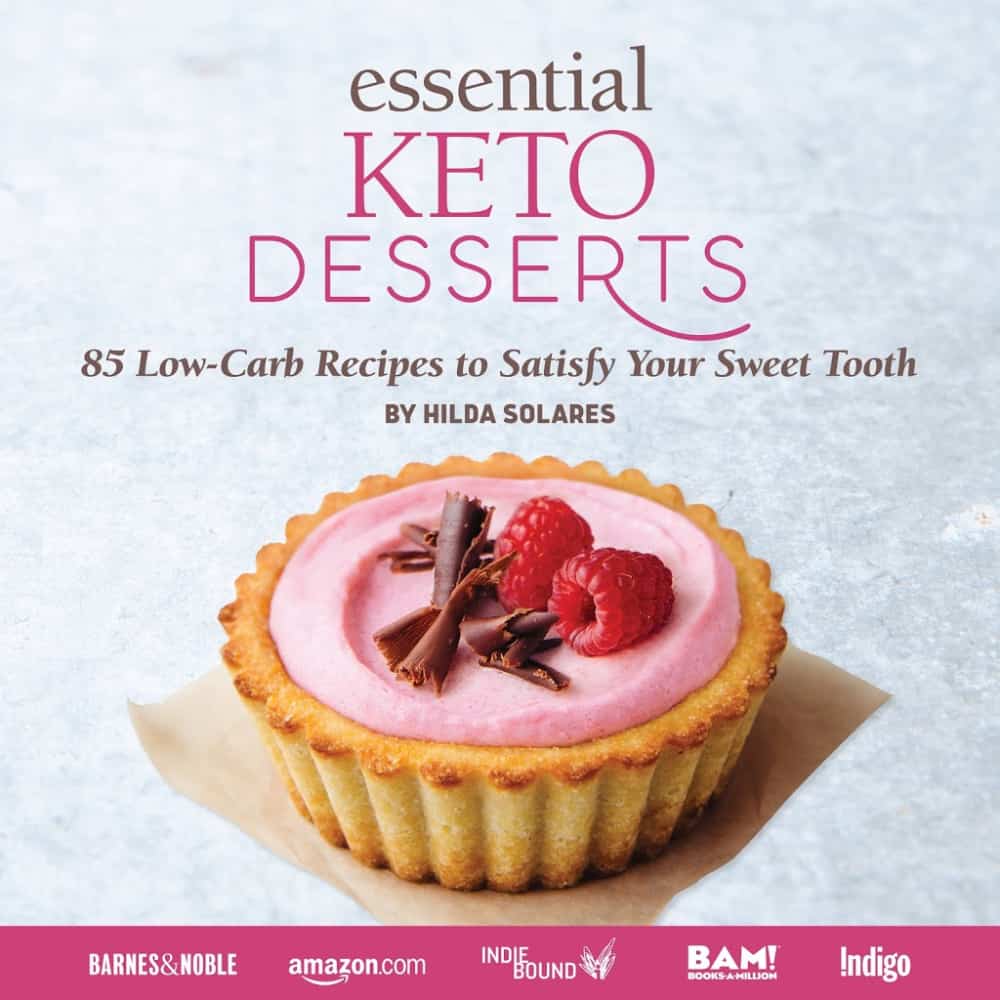 I sure hope you will give this keto chocolate pumpkin pound cake a try. Once you do, make sure you remember to tag us on Instagram and Facebook. It's what keeps this girl encouraged to keep sharing and perfecting her recipes.
Also, check out our Amazon Store for our recommendations. You might be surprised by how many great keto options are at your disposal.
Grab Our Books!
In case you don't know we have authored two books for you, Essential Keto Bread and Essential Keto Desserts both inspired by your requests over the years. It's my prayer these keto cookbooks will help make keto a delicious breeze for you.
Join Our Jesus And Keto Movement
In case you don't know, Randy and I came to the keto diet looking at it from a Christian perspective. As believers, we live our lives supported by God's grace.
So when the Holy Spirit led us to combine our Christian faith and the keto diet, we did so in hopes of finding lasting transformation.
To say we needed God's intervention is putting it mildly. When we followed the Holy Spirit's prompting to we got on the path to real transformation.
Knowing firsthand the benefits of this decision we have created a closed Christian group that is using the keto diet to transform their lives. We invite you to join our Private Facebook Group and see if it's not the key you have been missing.
Note that once you click the link you will be prompted to answer a few questions that ensure that you understand what this group stands for.
Favorite Keto Hack To Stay On Track!
Arming yourself with keto recipes is certainly key in doing this diet long enough to see the many benefits. But even with the best low-carb ketogenic recipes sometimes additional help is needed.
This is when we also encourage you to have the right supplements to help you get and stay in ketosis. Because when you have the right tools the keto diet becomes easier.
Perhaps you've struggled to get into ketosis consistently on your low-carb keto diet, or you've hit a plateau that doesn't seem to budge, consider using Perfect KETO's bundle to assist you. It's a great way to see the benefits sooner rather than later.
You'll learn how to elevate your ketones naturally enter into ketosis more quickly. Being at a deeper level of ketosis will help reduce your appetite, carb cravings, and give you lasting energy. These are the things you want to see happen as they make this diet sustainable and it's why we recommend them.
Perfect Keto has offered our readers a 15% off discount on their products. Simply use this link for all qualifying products and the code FITTOSERVE at checkout.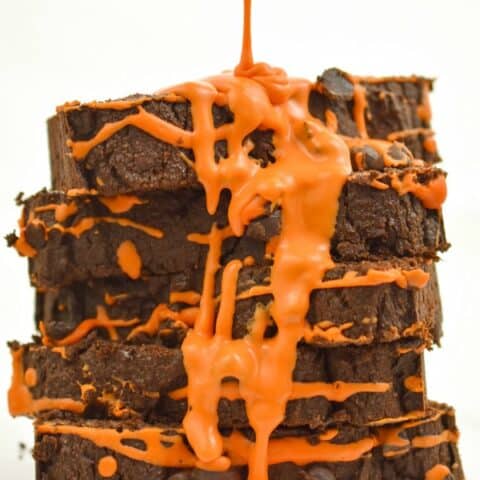 Keto Pumpkin Chocolate Pound Cake
Cook Time:
1 hour
15 minutes
Total Time:
1 hour
25 minutes
This keto pumpkin chocolate pound cake is a rich dark chocolate low carb cake that has a subtle pumpkin flavor and makes a great seasonal treat.
Ingredients
3/4 cup of unsalted softened butter
4 eggs
1/4 cup of heavy whipping cream
2 teaspoons of baking powder
¼ teaspoon of sea salt
1 teaspoon of ginger powder
1/4 teaspoon of ground nutmeg
2 teaspoons of ground cinnamon
Keto Orange Icing
3-4 tablespoons of heavy whipping cream
1/2 teaspoon of vanilla extract
Instructions
Keto Pumpkin Chocolate Pound Cake
Pre-heat oven to 350 degrees
In a large bowl using an electric mixer combine the softened butter with the sugar substitute until light and creamy about 3 minutes.
Add the eggs beating well after each addition.
Next add the 1 cup of unsweetened cocoa powder.
To this mixture add the pumpkin puree and heavy whipping, beat until fully incorporated. If using the essential oils for your spices, add to the batter now.
Lastly, add the sifted almond flour, baking powder, spices and sea salt.
In a well-greased and parchement lined loaf add the batter and bake for about 1 1/4 hours or until an inserted toothpick comes out clean.
While the cake bakes make the orange icing and set aside.
Allow the cake to cool on baking rack for at least 30 minutes before taking it out of the mold.
Once fully cooled drizzle the optioanal orange icing.
Store leftovers in the refrigerator for up to 5 days or freeze for up to three weeks.
Orange Colored Icing
In a small bowl combine the confectioner's sugar substitute, heavy whipping cream, vanilla extract and orange food coloring. Start with 3 tablespoons of heavy cream and add more tablespoons if the icing is too thick.
Nutrition Information:
Yield:

12
Serving Size:

1
Amount Per Serving:
Calories:

292
Total Fat:

28.8g
Saturated Fat:

13.9g
Cholesterol:

92mg
Sodium:

150mg
Carbohydrates:

6.2g
Net Carbohydrates:

4.4g
Fiber:

1.8g
Sugar:

1.9g
Protein:

6.9g