My keto pumpkin cream cheese pound cake recipe is the one cake you will want to make over and over all pumpkin season long.
This keto pumpkin cake is the low-carb pumpkin dessert that will have people not believe that it's actually a low carb pumpkin cake.
That's because it's kinda hard to believe that this delicious pumpkin pound cake is actually a cream cheese pumpkin pound cake that is sugar-free, grain-free, gluten-free and, still manages to be keto-friendly. But thankfully it is!
This keto pumpkin pound cake is topped with maple-flavored icing, which is sure to be a showstopper. As a major fan of pound cakes, this girl has made so many flavors, but pumpkin had not been one of them.
The idea of adding a low carb pumpkin pound cake to my list of Keto Pound Cakes and Keto Cakes just felt like the perfect way to kick off the pumpkin season.
Keto Pumpkin Pound Cake
If there is ever a time of year that I'm inspired to bake it's in the Fall and would explain why I have so many keto pumpkin recipes on the site. This collection just keeps growing because every year, I feel compelled to add a few more.
Somehow I always feel the need to outdo myself. This year I wanted to see if I could turn my popular keto cream cheese pound cake into a pumpkin spice version. After all, anytime I use that low carb pound cake as inspiration, it never fails to please.
My pumpkin pound cake recipe has a lighter crumb texture than my keto pumpkin bread since that's more of a quick bread. It's also a very moist cake, and it has a lighter consistency than any of my other pound cake recipes.
Cream Cheese Pumpkin Pound Cake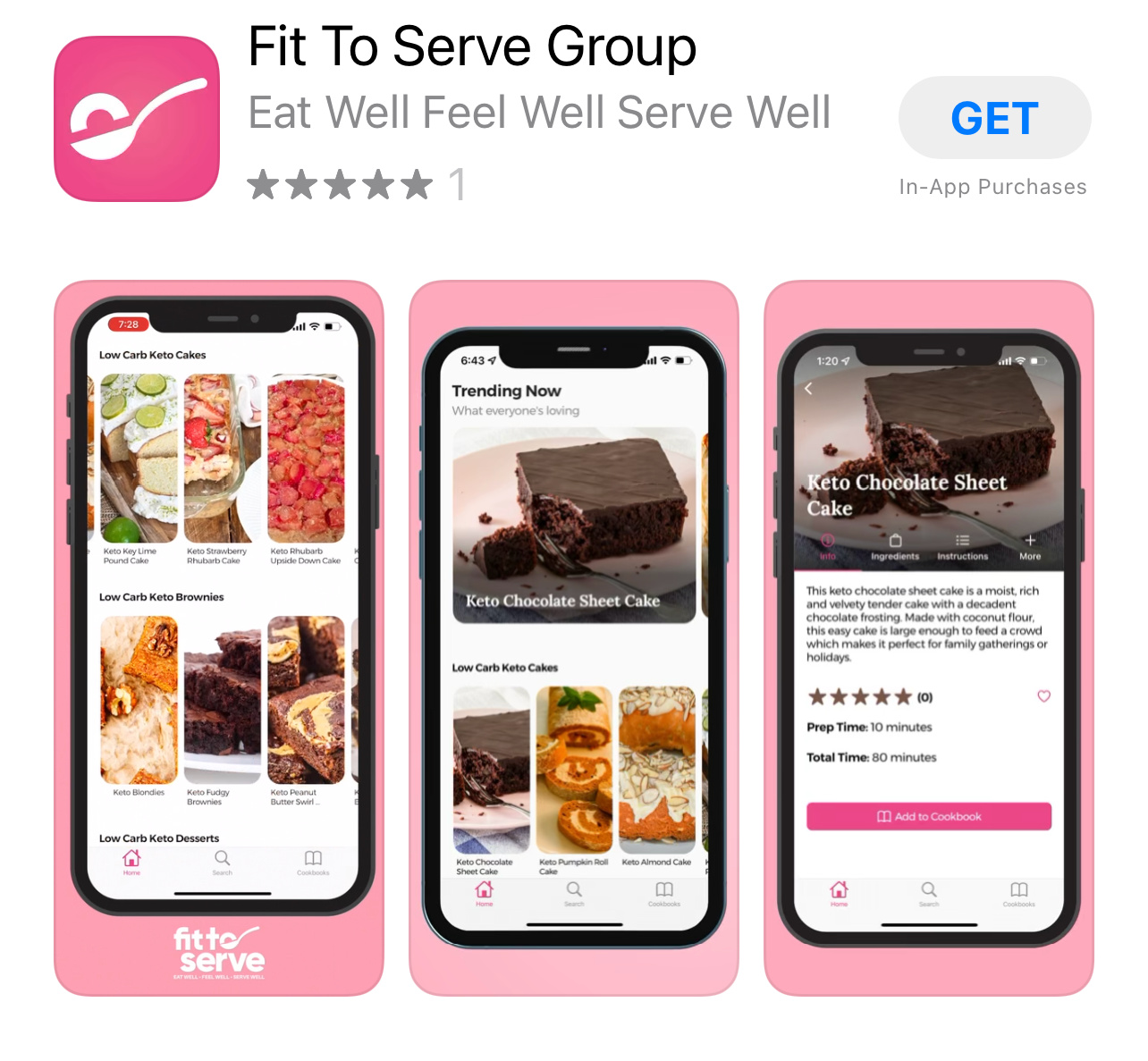 Disclosure: Some of the links below are affiliate links, meaning at no additional cost to you, I will earn a commission if you click through and make a purchase.
Something I learned early on my keto baking journey is the use of cream cheese for stability when using non-gluten flour alternatives. It works so well in fact that it would explain why I have so many keto cream cheese recipes.
Using cream cheese was vital in this pumpkin pound cake since it can be tricky to add pumpkin puree to low-carb baked goods without them becoming soggy.
While I'm talking about which type of pumpkin to use, make sure that you are using only pumpkin puree and not pumpkin pie filling.
The pumpkin puree is just that and has no added ingredients, while the pumpkin pie filling is loaded with sugar and its own set of spices. And not keto-friendly at all.
I'm thrilled to report that this recipe worked like a charm. It took just a few simple tweaks to my basic low-carb cream cheese pound cake to create a pumpkin version.
Of course, it doesn't hurt that I pray EVERY, SINGLE, TIME I step into my kitchen to make a new recipe. See there? I just gave you the secret to my success.
Keto Pumpkin Cake
I chose to bake my pumpkin pound cake in mini bundt pans since they make the most adorable presentation. Plus, the use of a bundt pan, small or large seems to make dessert just a tad more special.
Can I also add that topping a bundt cake takes zero cake decorating skills? Just pour some icing and let it do its thing. This my friend, translates into a beautiful cake every time and is why I used to bake many of my regular flour cakes in bundt pans.
It was a foolproof way of baking a cake and allowed for easy slicing and a more beautiful presentation. But this girl finally wore out her 10-inch pan bundt pan after years of use.
Given my love for baking cakes in bundt pans, it surprised me that I had not replaced it. Then again, I forgot that I had tossed that pan right around the time, Randy's diabetes was out of control, and my health was a failing mess.
Let's just say that baking of any kind took a major backseat until we found the ketogenic lifestyle.
Although I made mine in mini bundt pans, you can certainly make this recipe in a 12-cup bundt pan with identical stunning results.
How To Make A Keto Pumpkin Cream Cheese Pound Cake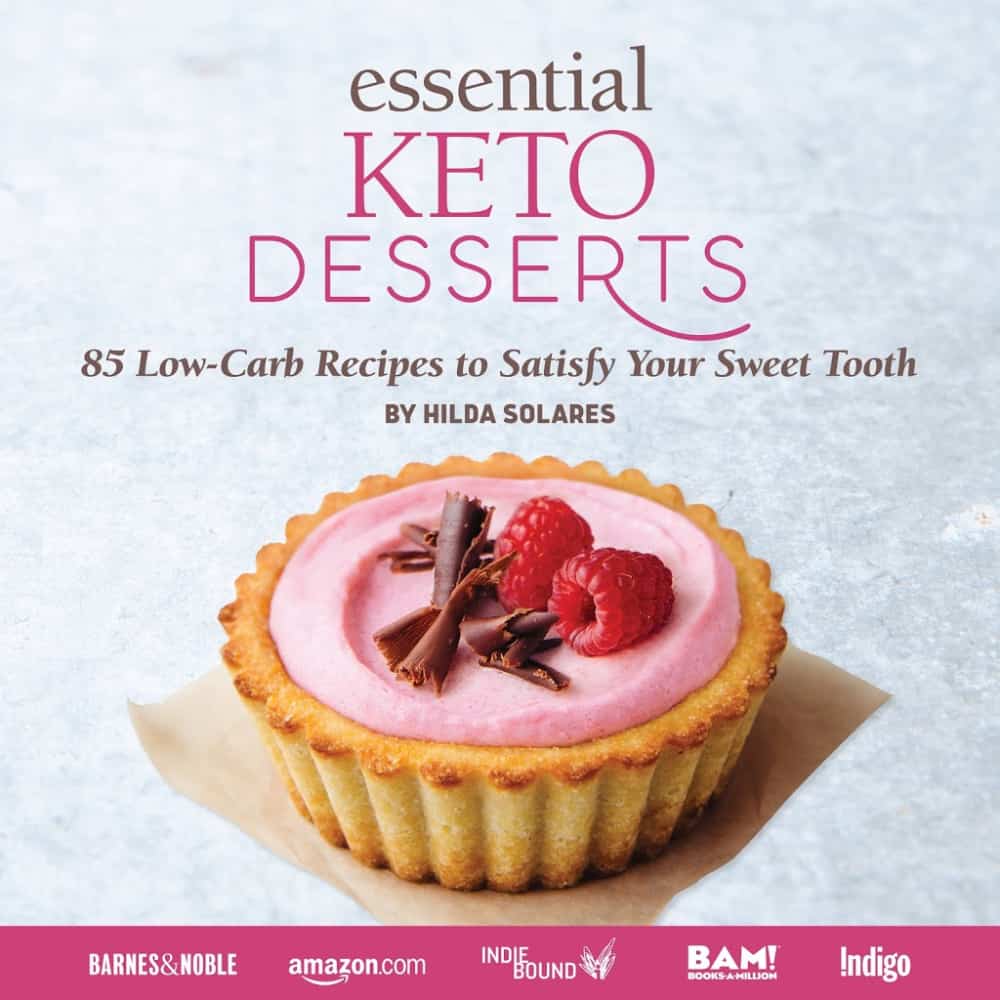 I will say that this pumpkin pound cake recipe has a lot of ingredients. But do not let that intimidate you as most of it comes from the spices. I used a combination of pumpkin spice and my blend of warm spices. The use of both ensures that the flavor profile works perfectly.
As far as my flour choice, I went with finely milled almond flour that I measured and then sifted. Sifting is a step I highly recommend in most of my recipes since it creates a more delicate texture.
The wet ingredients include butter, cream cheese, and eggs, all of which need to be at room temperature for best results. When it comes to choosing which sweetener to use for this keto pumpkin pound cake I have several for you to choose from.
My go-to choice is Lakanto Monk Fruit, an erythritol Monk fruit blend. The texture is spot on, and there is barely any aftertaste.
Lakanto Monk Fruit gets its sweetness from antioxidants called mogrosides, instead of fructose or sucrose. It is why it's a great all-natural sugar substitute and has zero calories and zero glycemic index impact.
I am also partial to Swerve another erythritol blend. Unlike other natural sweeteners like stevia, it has no bitter aftertaste and measures just like sugar.
Swerve is made from ingredients found in select fruits and starchy root vegetables and contains no artificial ingredients, preservatives, or flavors. It's a sugar alcohol that has 0 % impact on blood sugar.
You could also use the stevia and erythritol-based brand Pyure for this recipe. However, I recommend you use half the amount called for since it is a much sweeter choice.
If you can not easily find a more natural sugar substitute, you can also use Splenda with great success. Just be sure it is the Splenda that has a bulking agent.
I don't recommend Splenda Bake because it's actually half sugar half sucralose product and will be too high in carbs to be considered keto-friendly.
Lastly, for my Paleo friends who consume cream cheese, you can use coconut sugar with excellent results.
Keto Maple Cinnamon Icing
Because I can't seem to leave good enough alone, I also drizzled the bundt cakes with a decadent maple cinnamon icing.
I decided to add a little orange dye to the glaze, totally optional, to highlight the fact that these make a perfect keto fall dessert, and for prettier pictures, of course.
The icing is totally optional. I just thought I would share the recipe in case you wanted to make this keto pumpkin cream cheese pound cake extra, extra special.
Not only did I want to dress up my keto pumpkin bundt cakes, but I also wanted an excuse to try this low carb maple syrup in a recipe. With only 1 net carb per serving, I simply couldn't resist. Just look at how lovely the icing flows down the cake's ridges?
Just a little of this sugar-free maple syrup goes a long way in providing flavor. Plus the viscosity of the syrup helps the icing be more fluid.
Tag Us
I sure hope you will give this seasonal treat a try. I mean, can you think of a better way to usher in the Fall than with a recipe for keto pumpkin pound cake?
My recipe for keto pumpkin cream cheese pound cake is oozing with pumpkin spice goodness. This is why I hope you will give it a try. If you do, make sure you remember to tag us on Instagram and Facebook.
It's what keeps this girl encouraged to keep sharing and perfecting her recipes for you.
Join Our Jesus And Keto Movement
Looking for an online support system to help you stay the course on keto? As a family, we came to the keto diet looking at it from a Christian perspective. As believers, we live our lives supported by God's grace.
So when the Holy Spirit led us to combine our Christian faith and the keto diet, we did so in hopes of finding lasting transformation. When we followed the Holy Spirit's prompting to we got on the path to real transformation.
Knowing firsthand the benefits of this decision we have created a closed Christian group that is using the keto diet to transform their lives. We invite you to join our Private Facebook Group and see if it's not the key you have been missing.
Be sure to request our FREE Jesus and Keto E-Book (First 7 Days) We hope it blesses you.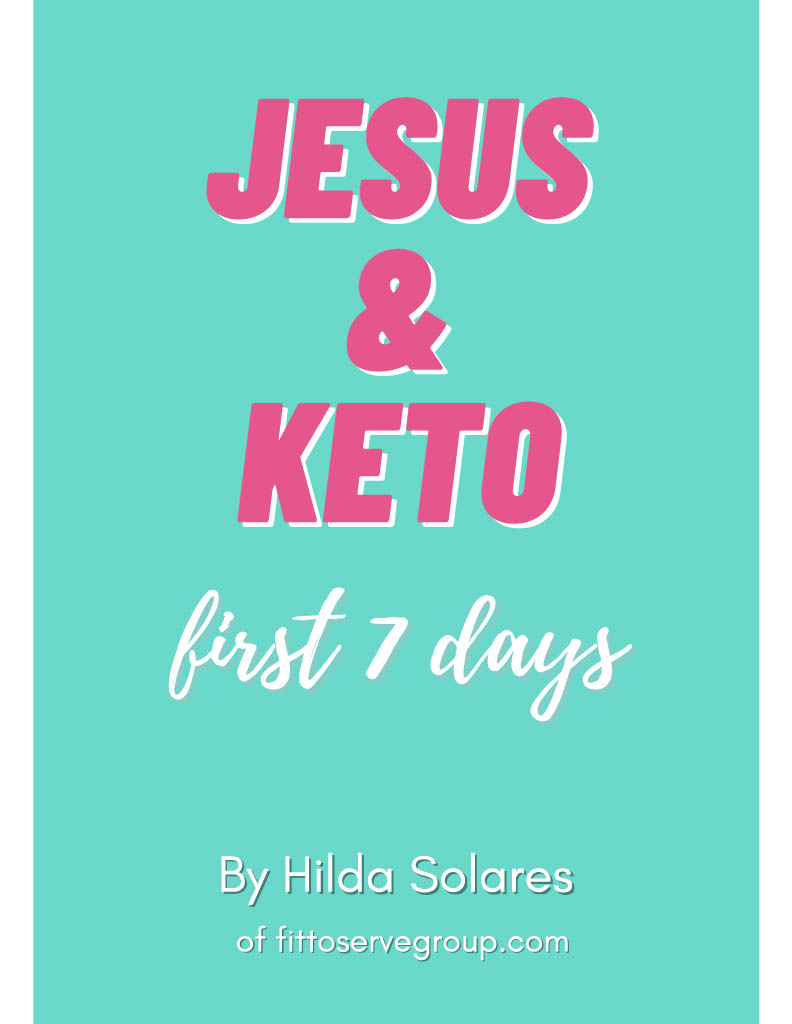 Fittoservegroup Keto App
Looking for a fast way to access our keto recipes? We got you covered. There's an app for that. Yup, there's a Fit To Serve Group App and it's going to make your keto diet a delicious breeze!
Access hundreds of recipes that are all sugar-free, gluten-free, and keto-friendly.
Enjoy early access to recipes before they go live on the website. Plus, bonus recipes that are exclusive to the app. Make your own personal cookbooks that you can use to organize your favorite recipes.
Search recipes by title, ingredients, keywords, and categories, and of course every recipe shows complete nutritional facts. Get the Fit to Serve Group App for easy-to-follow keto recipes made with easy-to-source ingredients.
The app is loaded with hundreds of yummy recipes for breakfast, lunch, dinner, snacks, and even desserts!
Learn more by visiting our Fit To Serve Group App Page.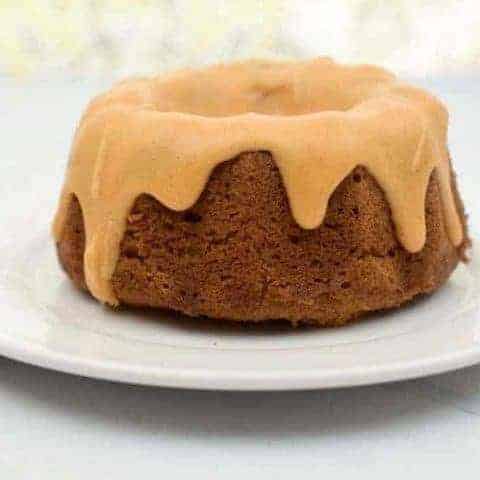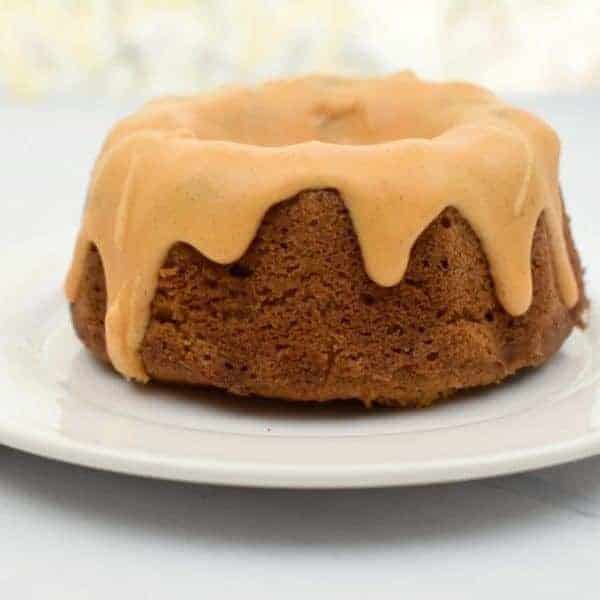 Keto Pumpkin Cream Cheese Pound Cake
This flavorful keto pumpkin cream cheese pound cake recipe is sure to become a favorite during pumpkin season. It's low in carbs and makes for a festive, stunning keto dessert.
Ingredients
Keto Pumpkin Cream Cheese Pound Cake
3 tablespoons of ground cinnamon
3 teaspoons of ground ginger
½ teaspoon of ground nutmeg
¼ teaspoon ground clove
3 teaspoons of baking powder
1/2 teaspoon sea salt
1 cup unsalted butter, room temperature
8 ounces of cream cheese, room temperature
2 teaspoons of vanilla extract
6 large eggs, room temperature
Keto Maple Icing
1 teaspoon cinnamon powder
8 tablespoons heavy whipping cream
Instructions
Keto Pumpkin Cream Cheese Pound Cake
Preheat the oven to 350°F.
Generously butter the 16 mini bundt pans. Or one large 12 cup bundt pan.
Sift together the almond flour, cinnamon powder, ground ginger, ground nutmeg, ground clove, pumpkin pie spice, baking powder, and salt. Set aside
Using an electric mixer, beat at high speed the softened butter, cream cheese, both sugar substitutes, vanilla extract. Beat for 2-3 minutes or until light and creamy.
Add the pumpkin puree and mix just until well incorporated.
Next, add the eggs one at a time alternatively with the dry ingredients mixing thoroughly after each addition. Scrape the sides of the bowl periodically.
Pour the cake batter evenly into the prepared pan(s).
Bake about 20- 25 minutes if using the mini bundt pans and if using the 12 cup bundt pan bake for 50-60 minutes. Or until an inserted toothpick comes out clean.
Keto Maple Icing
In a small bowl add the powdered sugar substitute
To the 1 cup powder sugar-substitute add the teaspoon of cinnamon powder and combine well.
Whisk in the 8 tablespoons of heavy whipping cream making sure to fully incorporate the mixture.
Lastly, add the 2 tablespoons of sugar-free maple syrup and mix well. Add more heavy whipping cream if the icing is too thick.
Notes
Bake about 20- 25 minutes if using the mini bundt pans and if using the 12 cup bundt pan bake for 50-60 minutes. Or until an inserted toothpick comes out clean.
Recommended Products
As an Amazon Associate and member of other affiliate programs, I earn from qualifying purchases.
Nutrition Information:
Yield:

16
Serving Size:

1
Amount Per Serving:
Calories:

312
Total Fat:

28.8g
Saturated Fat:

10.5g
Trans Fat:

0g
Cholesterol:

125mg
Sodium:

151mg
Carbohydrates:

6.3g
Net Carbohydrates:

3.5g
Fiber:

2.8g
Sugar:

1.4g
Protein:

8.2g