Sticking to a keto lifestyle doesn't have to be difficult. Get the Fit to Serve Group App and gain access to simple and delicious recipes for breakfast, lunch, dinner, snacks, and even desserts!
This is the app for you if you are wanting to enjoy easy-to-follow keto recipes made with easy-to-source ingredients. We are on a mission to help you eat well, feel well, and serve well!
What you can expect with the Fit to Serve Group App:
Keto-friendly, sugar-free, and gluten-free recipes
Completely ad-free experience with a focus on the recipes
Bonus recipes that are exclusive to the app
Early access to recipes before they go live on the website
Your personal cookbooks that you can use to organize your favorite recipes
Ability to rate and save recipes to the "liked recipes" section
Complete nutritional information for every recipe
Search recipes by title, ingredients, keywords, and categories
SUBSCRIPTION OPTION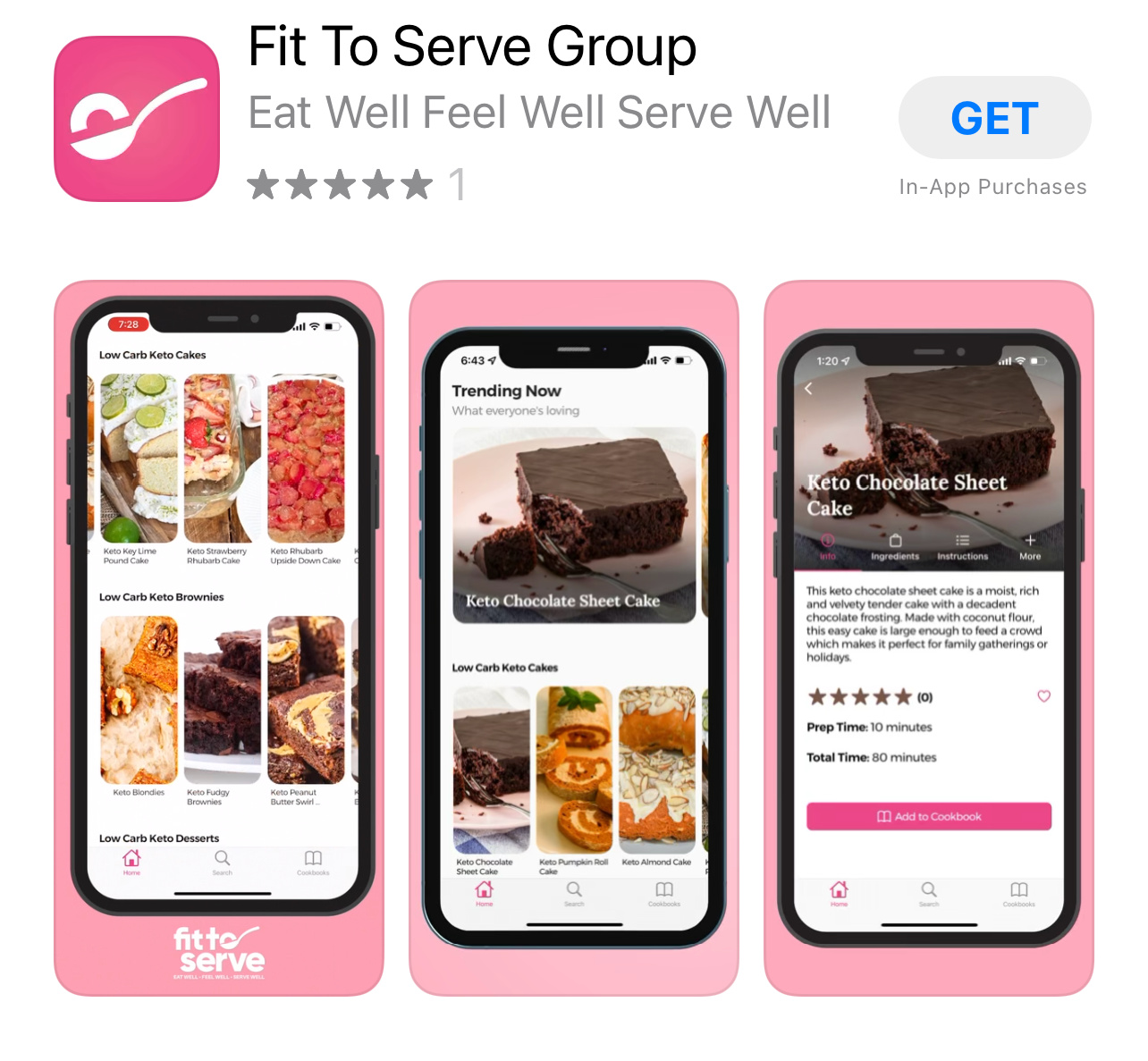 Monthly: Will be charged one time every month at the price of $4.99
3-month: Will be charged one time every three months at the price of $13.99
Annual: Will be charged one time every year at the price of $49.99
There is a full free week trial that gives you access to all the features, if you do not cancel before the end of the trial you will be charged $4.99/month with the option to cancel at any time through the App Store.
Stay tuned for our Andriod version that is in the works and will be ready in early spring 2022.