Rich Keto Mocha Blackout Brownie
It's a recipe for Keto Mocha Blackout Brownie for when you need a healthy chocolate fix. 
Have you ever had a chocolate craving that wouldn't budge? That was me when I decided to create the darkest, richest keto mocha blackout brownie ever.

Finding a way to enjoy chocolate while still staying true to the keto diet is a must in this girl's life. I have always loved chocolate and as far as I am concerned the richer the better. Needless to say that can be a problem unless I am indulging with a low carb chocolate option.
But some days you just need a big dose of chocolate. Maybe not need but want. and it's moment like these that this keto blackout brownie comes to the rescue. This recipe features cream cheese and it's what makes this chocolate brownie moist. If you're like me and love all things cream cheese, make sure you remember to also checkout our Keto Cream Cheese Recipes.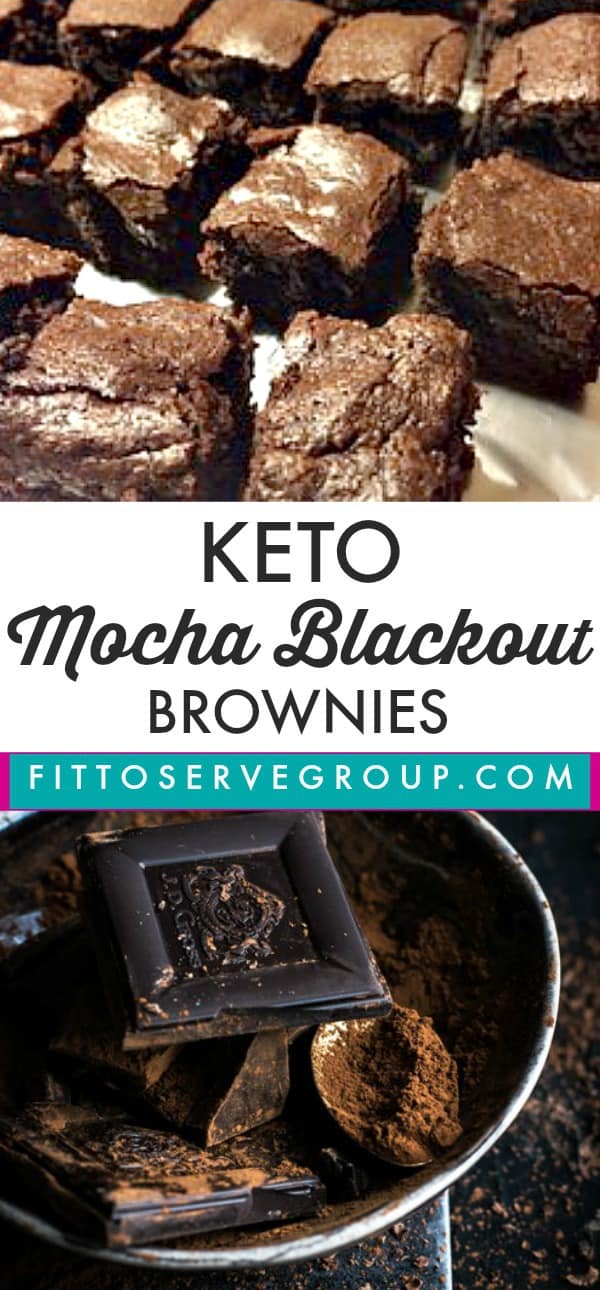 Our son is not a big chocolate lover and frankly, I sometimes wonder what's wrong with the boy.
All kidding aside, it's hard for this girl to understand those who don't love chocolate. I know that when I start to crave chocolate it's an indicator that my magnesium levels have dropped.
Which gives me a great excuse to create yet another more decadent chocolate recipe like this low carb mocha blackout brownie.
All I know is that sometimes the only thing that will knockout a chocolate craving, is to go into my kitchen and begin experimenting.
After all, my chocolate threshold may be low, but this is no reason to succumb to a regular sugar laden treat. So if you're in this bind, my keto mocha blackout brownie recipe is your answer.
How do I balance all my responsibilities? First and foremost, by spending time with God in prayer and his word.
Chocolate, A Great Way To Have More Magnesium
When I am under an unusual amount of stress, it can deplete my magnesium really quickly. Do you know that even good events can put us under stress?
This is why it's vital that we learn to listen to what our bodies are trying to tell us. It may also be a sign that I have somehow been kicked out of ketosis. 
Our ketone levels can fluctuate not only by the foods we eat but the level of stress we are under. If we are experiencing a season of high stress we probably are also not sleeping very well.
AND…when our sleep is interrupted our hormones don't function optimally. It really is a delicate dance to keep our lives properly balanced.
How do I balance all my responsibilities? First and foremost, by spending time with God in prayer and his word.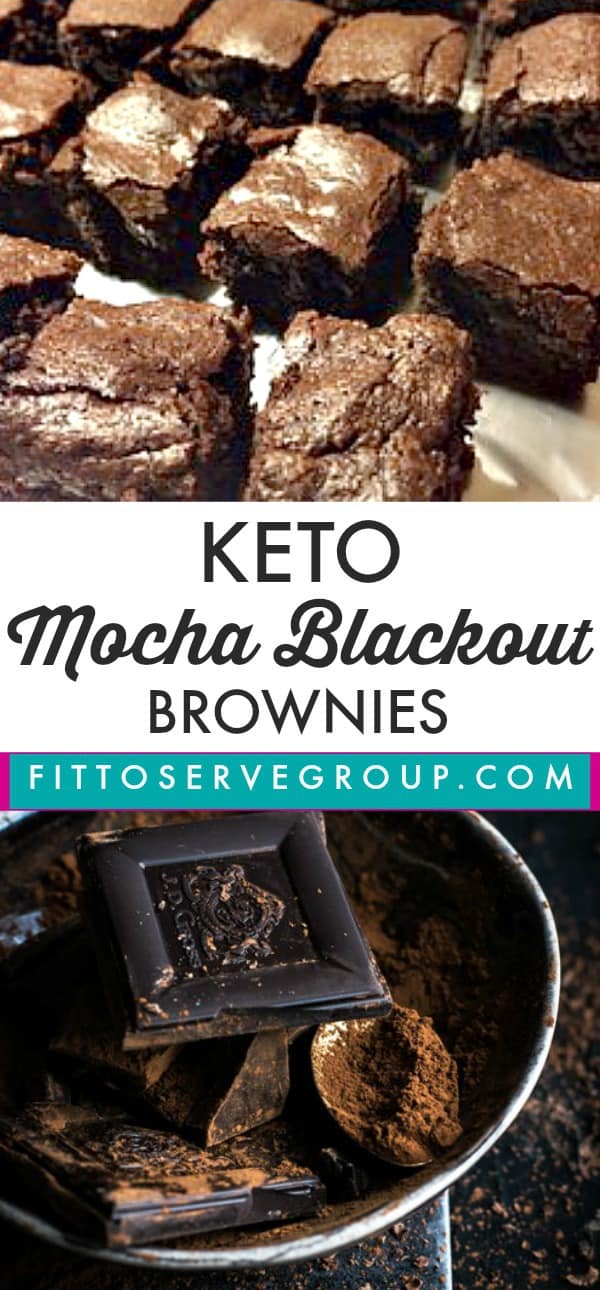 Sure it's fun to run to my kitchen to find an excuse to indulge in a chocolate treat, but nothing compares to the peace that comes from spending time in His presence.
Disclosure: Some of the links below are affiliate links, meaning at no additional cost to you, I will earn a commission if you click through and make a purchase. 
Products from Amazon.com
‹
›
I often get asked if eating a low carb keto diet feels depriving? I am not denying that there will be times a craving for something specific will come,
BUT… it's been my experience that with a little perseverance a healthier alternative can always be had.
Because I've learned the benefits of magnesium, I do my best to supplement on a regular basis. I also enjoy rich dark chocolate by fitting them into my daily macros.
A recipe like my keto mocha blackout brownie allows me to indulge in magnesium rich chocolate safely.
Practice in my low carb keto baking kitchen means that I've learned what cocoa powder produces the richest results.
If there is an ingredient that I know I need to include in order to make the darkest keto brownie, it would be Hershey's Special Dark Cocoa Powder.
Using the darkest chocolate ensures a great rich keto brownie that also happens to be high in magnesium.
Wondering what other great chocolate recipes you can enjoy?
How about I share a few other brownie recipes?
Like my Low Carb Brownie ,Keto Red Velvet Swirled Brownies , Keto Cream Cheese Swirled Brownies, Michelle's Rich Keto brownies.
I sure hope you will give my keto blackout brownie recipe a try. Once you do, make sure you remember to tag us on Instagram and Facebook. It's what keeps this girl encouraged to keep sharing and perfecting her recipes.
Best Keto Hack Ever!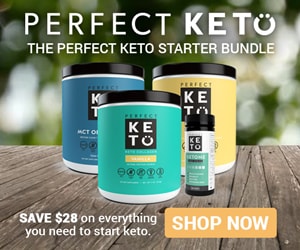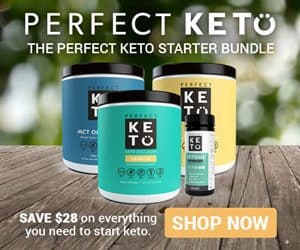 Have you struggled to get into ketosis consistently on your low carb keto diet, or you have hit a plateau that doesn't seem to budge? Consider using exogenous ketones.  Using exogenous ketones will naturally elevate your ketones allowing you to enter into ketosis in under an hour.
You will reap the benefits of being in ketosis quickly making it much easier to see the results you are hoping for. Exogenous ketones can help reduce your appetite, carb cravings making it easier to say no to food temptations.
Entering into ketosis by drinking exogenous ketones makes the low carb keto lifestyle a viable sustainable option.
We are seeing how this all natural supplement is helping so many of our Fittoserve Group Community achieve their goals.
It's my goal to always share the easiest and most delicious keto recipes with you, as well as proven tips to assist.
Know that I am grateful for each and every affiliate order you place and thank you for your support and encouragement in advance.
Feel free to reach out to us to assist you on your low carb keto journey. It's our desire to see you do well.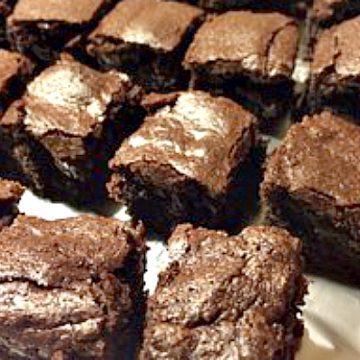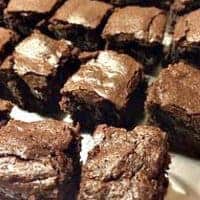 Keto Mocha Blackout Brownie
Additional Time:
5 minutes
It's a recipe keto mocha blackout brownies. It's a dark, rich and decadent low carb brownie that satisfies chocolate cravings safely.
Ingredients
One 8 ounce package of cream cheese
1 cup of unsalted butter (room temperature)
6 eggs
1 ½ tablespoon of baking powder
2 teaspoons of instant espresso powder
½ cup of walnuts (optional)
Instructions
Pre-heat of to 350 degrees.
In a large stand-up mixer stir the cream cheese, butter and sugar substitute until light and fluffy.
Add the 6 eggs one at a time mix till fully incorporated.
Next add the dark cocoa powder, almond flour, baking powder, sugar-free chocolate chips, espresso powder and walnuts.
Bake brownies in a 12x12 pan for 20-25 minutes or until a toothpick inserted comes out clean. Do not over bake.
Nutrition Information:
Yield:

10
Serving Size:

1
Amount Per Serving:
Calories:

395
Total Fat:

38.5g
Saturated Fat:

18.7g
Cholesterol:

172mg
Sodium:

236mg
Carbohydrates:

9.1g
Fiber:

4.4g
Sugar:

1g
Protein:

10.4g
SaveSave
SaveSave