Keto carrot cake, is the perfect solution for those on a low-carb ketogenic diet missing carrot cake. It's bursting with flavor and frosted with a rich cream cheese frosting for the ultimate treat.
I am about to share with you a fabulous keto carrot cake recipe that's going to make your keto lifestyle a delicious breeze. This recipe is a beauty and I can't wait to share all the details with you.
If you're a regular reader of our blog then you know that the recipes I share with you usually start out as a craving for the traditional high-carb version.
The way I saw it, if I was missing a carrot cake there had to be others who did too.
Or maybe that was just my way of making sure I attempted to make the best keto carrot cake with cream cheese frosting for the both of us.
Just keeping it real, since the majority of my recipes usually start with me having a bit of an internal battle.
All I can say is that once you try this rich keto carrot cake, you'll be happy I was missing this American classic. Make sure you check out our keto carrot recipes if you are looking for more delicious ways to add carrots to your keto diet.
Recipes like my keto carrot cake muffins, my keto carrot cake cookies, and for the perfect brunch option my keto carrot cake pancakes.
I also have a complete list of Keto Cakes that as a fan of cakes I encourage you to also visit. Make sure you remember to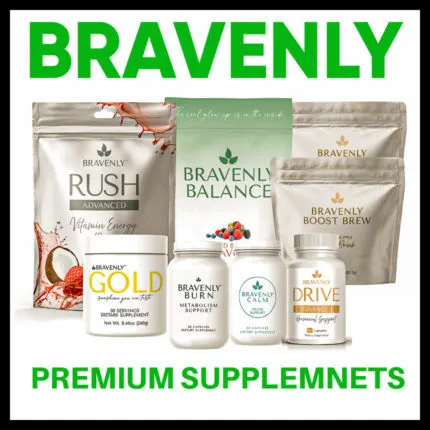 Keto Carrot Cake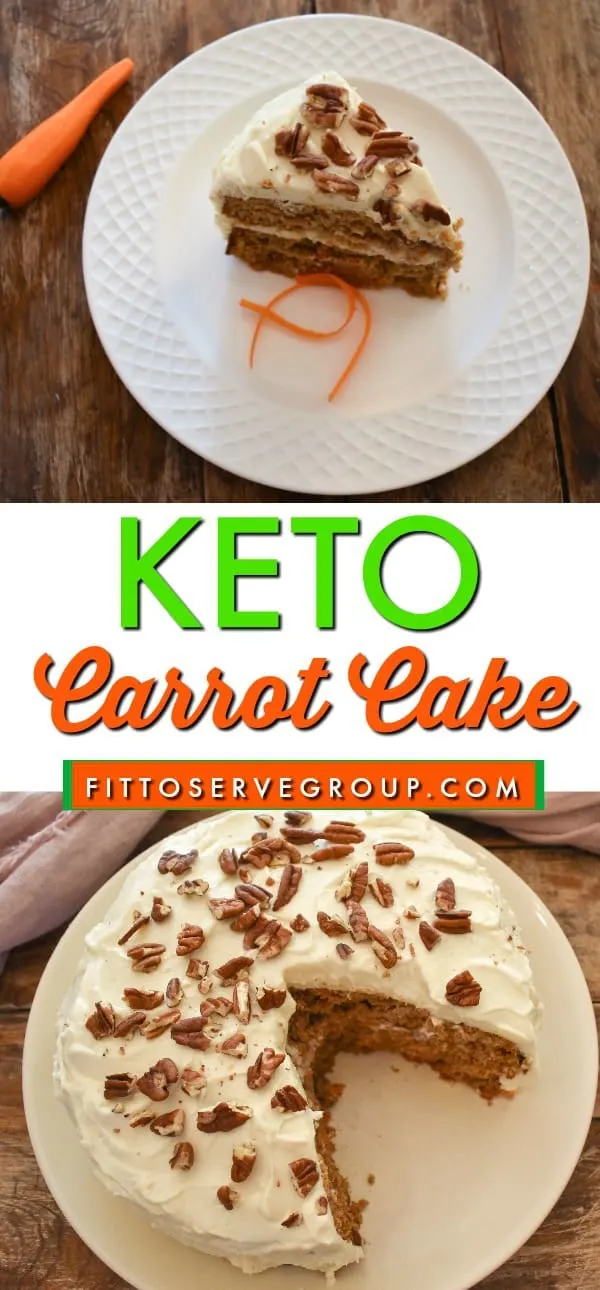 How To Make A Keto Carrot Cake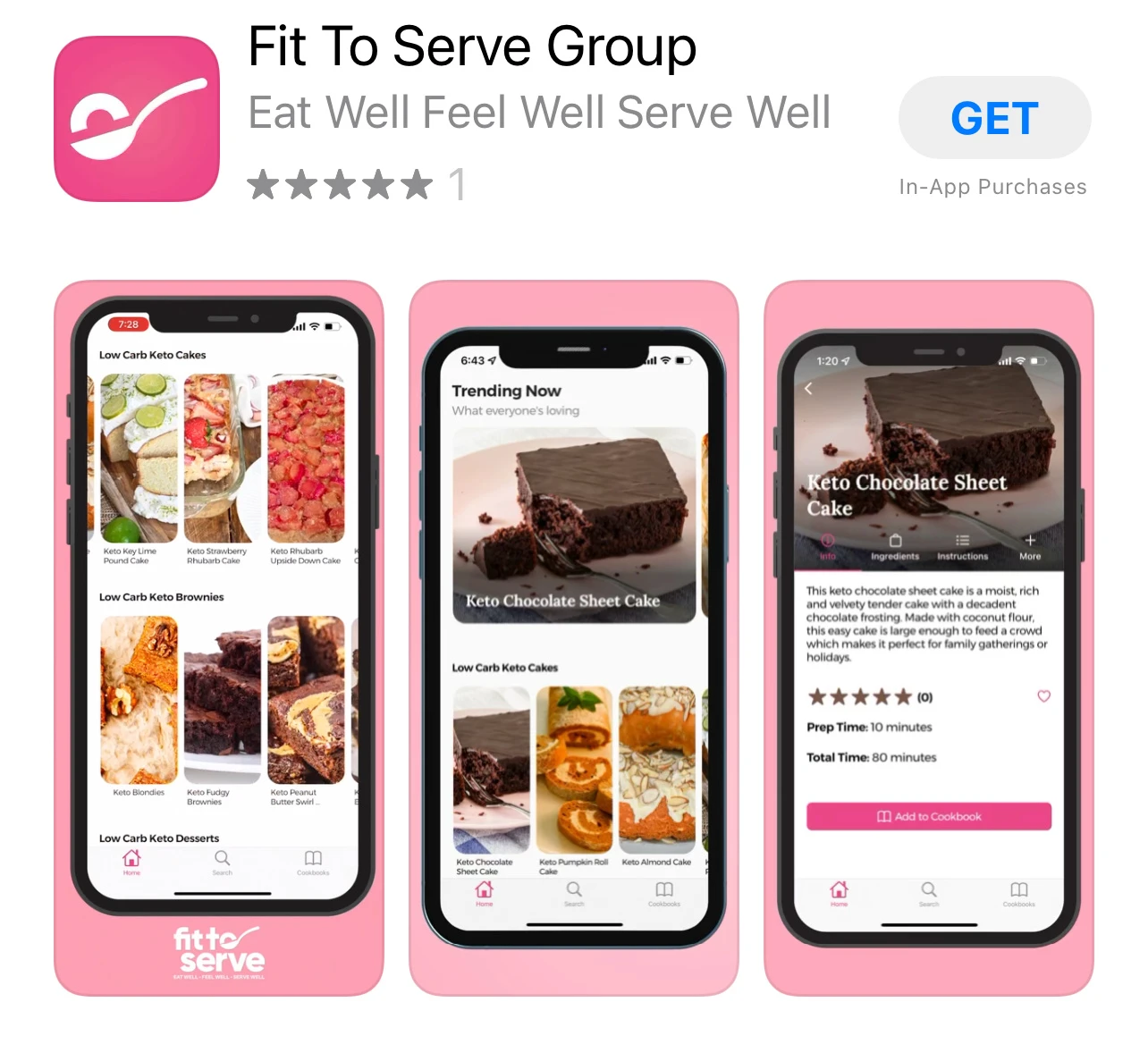 So, I've been tossing around the idea of transforming my old recipe for carrot cake into a low-carb option for a good bit now.
Some would say my desire to create not just a good enough keto carrot cake, but an amazing one caused me to stall its creation.
But in the case of this recipe, I think I kept avoiding the creation of a carrot cake that was low in carbs because I was afraid it wouldn't measure up to my expectations.
I also was not too sure about sharing a recipe that featured carrots as a main ingredient on the blog. For the simple reason that I know, some diehard keto people won't even allow carrots into their diet.
But it's always been my aim to accommodate as many people as possible with my recipes so that no one feels excluded. This is why my last post was a guide for vegetarians wanting to do keto.
Thankfully, although carrots are a root vegetable, in their natural state, they are still pretty low in sugar/carbs.
I invite you to read our article are carrots keto to learn more about why we choose to include carrots in our keto diet.
And when you consider that I only used two cups of grated carrots in this low-carb carrot cake, it's not a prohibitive option, at least for most people doing keto.
Yes, my keto carrot cake may actually be a tad higher in carbs, but if you factor in the fiber in this recipe, plus a properly keto meal plan you can safely include it.
Assembling The Right Baking Tools
Disclosure: Some of the links below are affiliate links, meaning at no additional cost to you, I will earn a commission if you click through and make a purchase.
Let's start off by making sure you have all the necessary baking tools to execute this recipe. If what you are wanting is a two-layer keto carrot cake, then you will need two 9 inch baking pans.
You will also need some parchment paper. For the sake of convenience, you might want to use pre-cut parchment rounds. Of course, you could also just cut out the rounds yourself. The reason for the parchment paper is so that you can easily unmold your cakes.
If you rather keep things simpler and don't want to fuss with making it a two-layer cake, then you can, of course, bake the keto carrot cake in a 13×9 oblong pan and even frost it in the pan instead.
I encourage you to visit our post on keto baking for additional tips that will help you.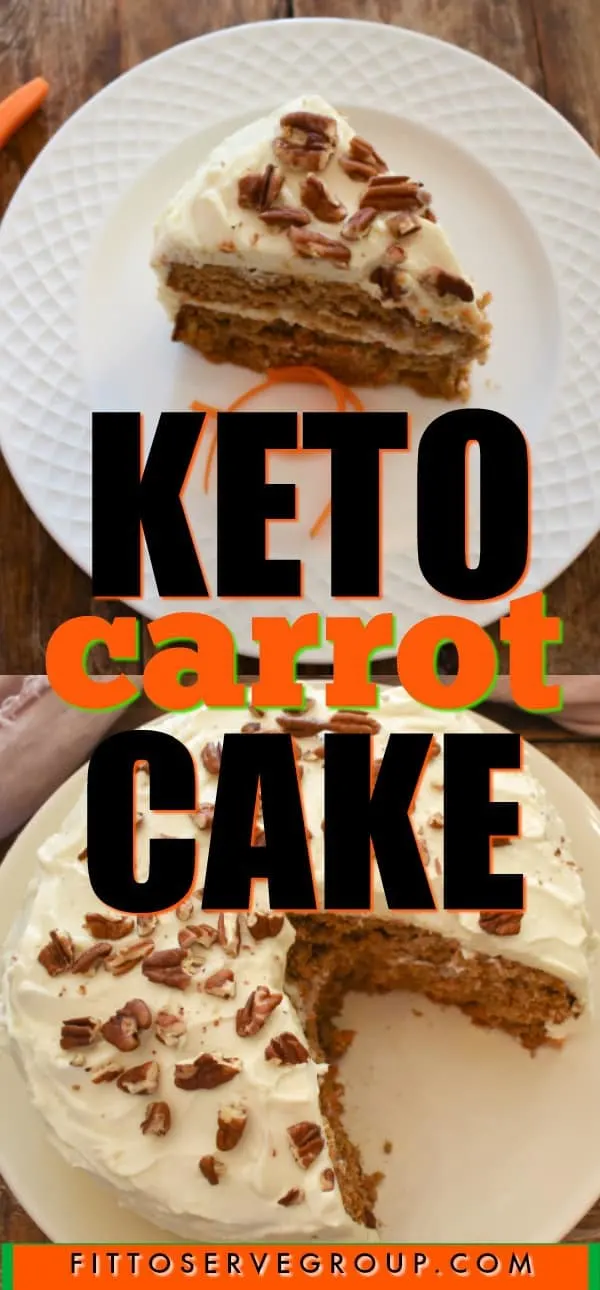 Tips For Making The Best Keto Carrot Cake
If you know something about baking, you know it's a bit of a science project. So if you want consistent results, you'll need to follow my instructions for my keto carrot cake exactly.
Yes, you can opt to use let's say a different type of nut, but everything else should remain the same. Otherwise, I can't guarantee the same results.
Let's begin by preheating your oven to 350 degrees, and greasing and lining your baking pans. The next step is grating your carrots.
In this recipe, I suggest you not use pre-cut grated carrots because they are much drier, and you need the moisture that freshly grated carrots impart.
You don't want to end up with a dry keto carrot cake, right? Then freshly grate them. I use my food processor to do so quickly. You could alternatively use a box grater.
The next step will be to combine all the dry ingredients in a medium-sized mixing bowl.
Add your almond flour, spices, sea salt, and baking powder to the bowl and mix well to incorporate all the ingredients.
Now measure out both the shredded unsweetened coconut and chopped pecans and keep them nearby. You will add these last to your keto carrot cake batter.
When it comes to choosing a favorite baking tool, my Kitchen Aid mixer makes the top of the list.
If you don't yet own one you can of course also use a hand mixer to combine all your ingredients. It's important to use an electric option though so that you get enough aeration in the batter.
Start by beating on high your softened butter with the two sugar substitutes. You'll notice that besides using my favorite brand of erythritol I use sukrin gold in this recipe.
The use of brown sugar substitutes makes a difference in this keto carrot cake, so I wouldn't omit it if you want to ensure the same results. Alternatively, you can use Lakanto Golden and its granulated sugar substitute.
Once your sugar substitutes and butter are light and fluffy you can begin to add your eggs one at a time beating well after each addition.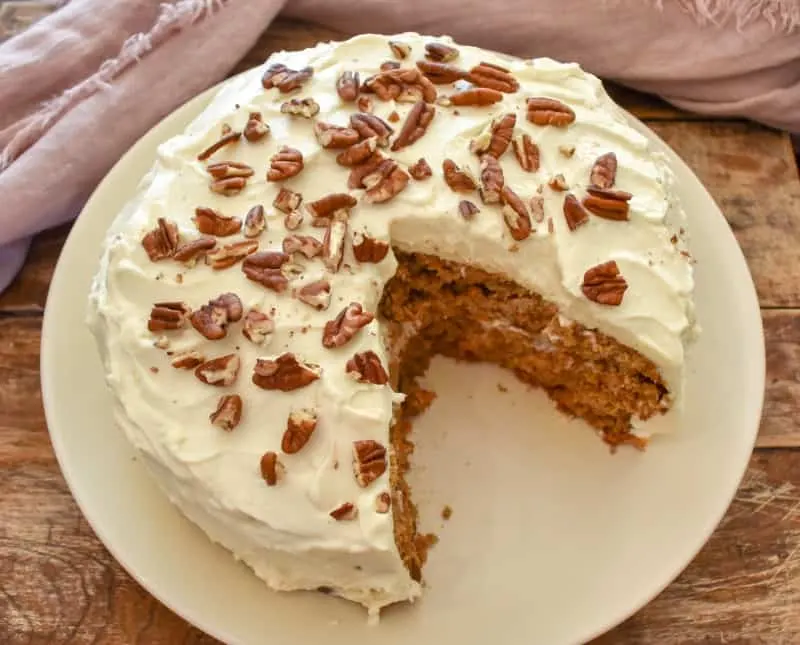 Now that, that's done, you can proceed to add the grated carrots to the mix.
Note: Make sure that when you measure out the two cups of grated carrots, you do not over-pack the measuring cup.
After stirring in the carrots, add the heavy whipping cream to the batter and mix well to combine.
It's now time to add your dry ingredients. Set the mixer to the medium-low setting and gradually add the dry ingredients to the wet batter.
Once all the dry ingredients have been added, you can then fold in the grated coconut and pecans.
At this point, you're ready to add your keto carrot cake batter to the cake pans.
Do your best to evenly distribute the batter between both 9-inch pans. Or go the easy route and use one large pan.
Place your keto carrot cake pans in the middle rack of your oven and bake for 30-35 minutes. Your low-carb carrot cake will be done when you touch the center and it bounces gently back.
You could also insert a toothpick to check for doneness.
Particularly when making a layer cake you don't want to overdo the inserting of toothpicks to check if it's cooked, since doing so could mess with the structure of the cake.
The last thing you want is for your cake to break in half as you unmold it.
But no need to panic because even this can be remedied with my delicious keto cream cheese frosting. You do know that keto frosting fixes everything?
The Perfect Keto Cream Cheese Frosting
While your cake is baking you want to make your keto cream cheese frosting.
To do so beat on high the softened cream cheese and butter until light and fluffy. Make sure to scrape the bowl several times in the process.
Beat on high speed for about 2-3 minutes. Note: you want to use your whipping attachment to get the best results.
Or use the hand-held mixer if you do not own the Kitchen Aid attachment. The point is you want something with a little power for the best results.
Next, add the sugar-free confectioner's sugar.
It really needs to be a powdered sugar-free option. Both Lakanto and Swerve have great ones. It plays an important role in this keto cream cheese frosting recipe.
To the now perfectly blended cream cheese batter add the heavy whipping cream a couple of tablespoons at a time. Make sure you are still beating at high speed as you add the cream.
The keto cream cheese frosting should come together rather quickly at this point, so don't over mix. You don't want the heavy cream to start to turn into butter.
What you are looking for is that the addition of cream to your frosting actually makes it fluffier. This should take no more than 2 minutes to achieve, maybe less.
Set the frosting aside on your kitchen counter in an area that is not too warm. You really don't want to refrigerate your frosting at this point because it will then be harder to spread.
Frosting Your Keto Carrot Cake
Once your cake is completely cool you are ready to assemble and frost your keto carrot cake. Remove the parchment paper rounds from your cake. The side that had the parchment paper is the one you will frost.
Note: Before adding the cake to a round plate or cake stand, arrange 3 small pieces of parchment in a triangle shape on the cake platter. This way as you frost your keto cake, the platter can remain clean.
Once your cake is completely frosted you can gently slide out the parchment paper from underneath the cake. This added step just helps you keep things neater.
Place the first cake layer on the plate and add about 1/2 cup of frosting making sure to spread evenly to the edges. Add the second layer and repeat the same steps you did with the first layer.
Next spread a generous amount of frosting to the top of the cake spreading the excess frosting to the edges of the cake. Gently smooth the frosting down the sides of the cake.
Add more frosting to the sides of the cake until it has been fully coated.
Lastly, sprinkle your keto cream cheesecake with the remaining 1/2 cup of chopped pecans.
Tag Us
I really hope you will give this keto-friendly carrot cake a try and create your own priceless memories.
If you give it a try, make sure you remember to tag us on Instagram, Facebook, and Pinterest. It's what keeps us encouraged to keep sharing and perfecting our recipes.
Also, check out our Amazon Store for our recommendations. You might be surprised by how many great keto options are at your disposal.
Don't forget to subscribe to our email list so that we can stay connected.
Check Out Our Products
We have authored two books for you, Essential Keto Bread and Essential Keto Desserts both inspired by your requests over the years. It's my prayer these keto cookbooks will help make keto a delicious breeze for you.
In addition, we have a Keto Recipe App that makes keto an easy, delicious breeze!
Join Our Jesus And Keto Movement
Looking for an online support system to help you stay the course on keto? As a family, we came to the keto diet looking at it from a Christian perspective. As believers, we live our lives supported by God's grace.
So when the Holy Spirit led us to combine our Christian faith and the keto diet, we did so in hopes of finding lasting transformation. When we followed the Holy Spirit's prompting we got on the path to real transformation.
Knowing firsthand the benefits of this decision we have created a closed Christian group that is using the keto diet to transform their lives. We invite you to join our Private Facebook Group and see if it's not the key you have been missing.
Be sure to request our FREE Jesus and Keto E-Book (First 7 Days) We hope it blesses you.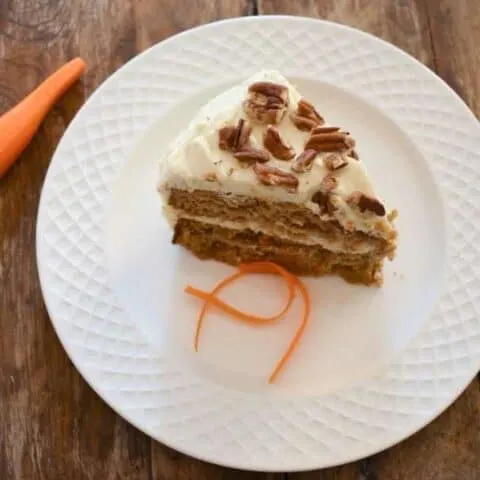 Ultimate Keto Carrot Cake
Total Time:
1 hour
5 minutes
The ultimate recipe for keto carrot cake. It's the perfect balance between spices and sweetness. This recipe produces a moist delicious carrot cake that is low in enough in carbs to be able to fit your macros while doing a keto diet.
Ingredients
Keto Carrot Cake
1 cup unsalted butter (softened)
5 eggs , room temperature
2 1/2 teaspoons of baking powder
½ teaspoon of sea salt
2 tablespoons of cinnamon powder
2 teaspoons of ground ginger
½ teaspoon of ground nutmeg
2 cups of loosely packed freshly grated carrots
1 ½ cups of roughly chopped pecans (reserve ½ cup for topping)
½ cup of heavy whipping cream
Keto Cream Cheese Frosting
12 ounces of full fat cream cheese (room temperature)
3/4 cup of unsalted butter (softened)
¾ cup of heavy whipping cream
Instructions
Keto Carrot Cake
Preheat the oven to 350 degrees. Grease both the bottom and sides of two 9 inch pans.
Line the cake pans with parchment paper.
In a large bowl cream the butter and both sugar substitutes until light and fluffy.
Beat in the eggs one at a time.
Add the ½ cup of heavy whipping cream and combine well.
Add freshly grated carrots and mix well till fully combined.
In another bowl combine the almond flour, baking powder, spices.
Add the dry ingredients to the wet ingredients and mix well.
Lastly, stir in the chopped pecans, and shredded coconut.
Transfer the batter evenly between the two prepared baking pans. Bake for 35-minutes or until done.
Allow the cakes to cool in the pan for 10 minutes and then transfer to a baking rack to cool thoroughly.
While the cake cools make the cream cheese frosting.
Keto Cream Cheese Frosting
Beat on high speed the softened cream cheese and butter until light and fluffy. Making sure to scrap the bowl several times.
Beat this mixture on high between 2-3 minutes. Note: you want to use your whipping attachment to get the best results. Or use your egg beaters if you do not own this attachement.
Next add the sugar-free confectioner's sugar a little at a time.
To the blended cream cheese frosting batter add the heavy whipping cream a couple of tablespoons at a time on high until light and airy. About 2 minutes. This recipe makes 4 1/2 cups of frosting.
Frosting Your Carrot Cake
When the cakes have cooled completely place the first layer onto a cake plate.
Add about 1/2 cup of frosting to the center of the first layer making sure to spread evenly.
Add the next cake layer on top of the first and add about another 1/2 cup of cream cheese frosting to the center of the second layer.
Spread frosting evenly to the edge of the cake.
With the remainder of the cream cheese frosting, frost the sides and top of the cake.
Top the frosted cake with 1/2 a cup of chopped pecans.
Store your leftover in the refigerator for up to 5 days. If you are wanting to freeze the carrot cake do so before frosting since the frosting will not freeze well.
Notes
This recipe can also be baked in 9X13 inch pan using the amounts listed for both the cake and frosting.
Recommended Products
As an Amazon Associate and member of other affiliate programs, I earn from qualifying purchases.
Nutrition Information:
Yield:

12
Serving Size:

1
Amount Per Serving:
Calories:

480
Total Fat:

49.3g
Saturated Fat:

49.3g
Cholesterol:

188mg
Sodium:

320mg
Carbohydrates:

5.8g
Net Carbohydrates:

3.9g
Fiber:

1.9g
Sugar:

1.9g
Protein:

6.7g