This keto pumpkin cranberry cake is the perfect combination of two seasonal favorites. Bright, plump, tart cranberries and flavorful moist pumpkin cake come together beautifully for one amazing easy keto cake.
It's the low-carb pumpkin cranberry cake you'll want to serve during fall and holiday brunch entertaining.
Whether you currently can't get enough pumpkin recipes or planning your Thanksgiving and Christmas keto menu, this easy keto pumpkin cranberry skillet cake is sure to please.
I consider this a keto dessert cake, breakfast cake, and even a keto snack cake. This is why I feel it can be served at any time of day.
It's a versatile recipe that is not only delicious but also happens to be gluten-free, grain-free, sugar-free, and keto-friendly.
If you are a fan of the combination of cranberries and pumpkin, you should also check out my keto pumpkin cranberry bread another seasonal treat.
While you're at it make sure you also visit our complete collection of Keto Cakes and Keto Pumpkin Recipes
Keto Pumpkin Cranberry Skillet Cake
Keto Pumpkin Cranberry Cake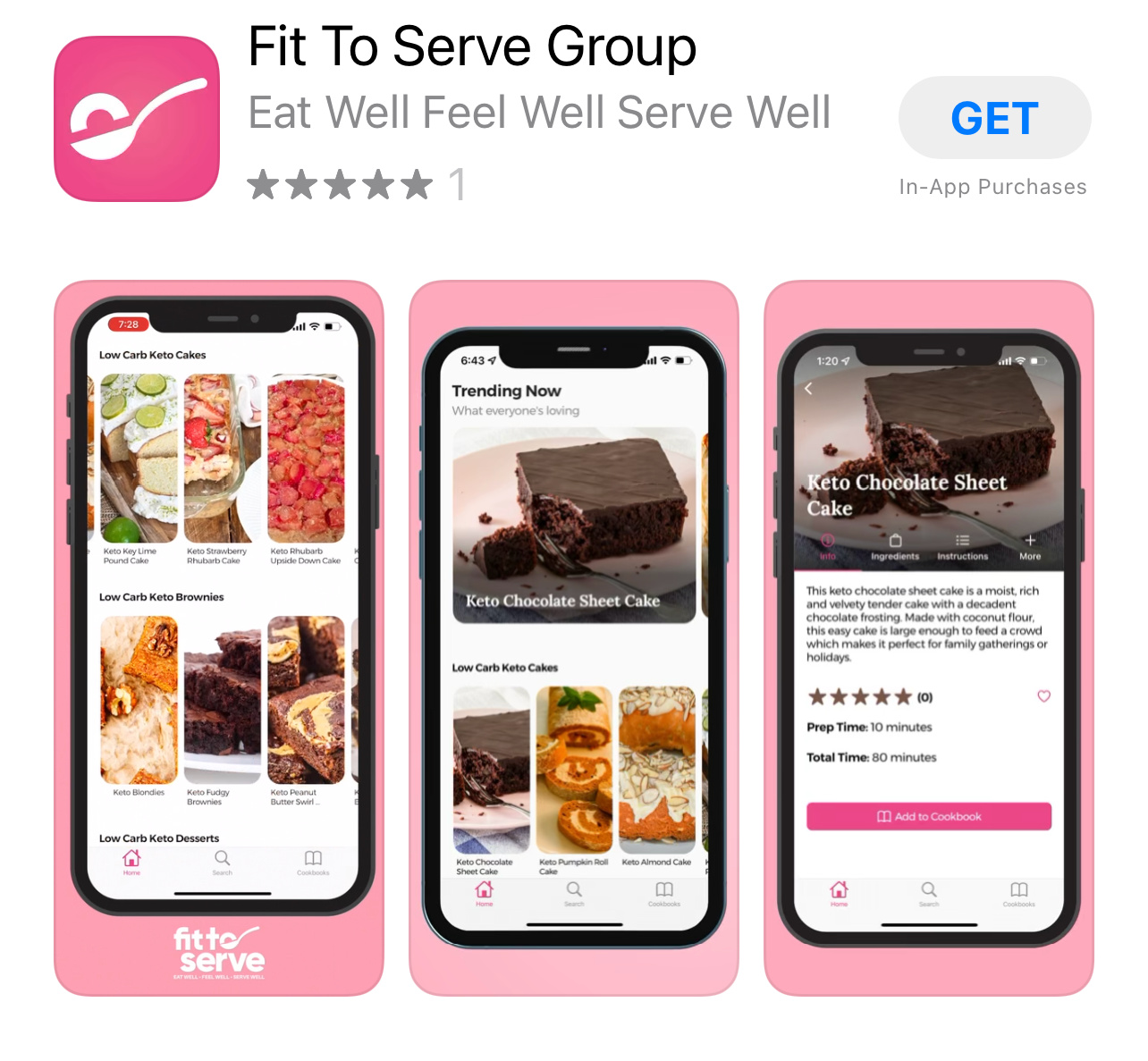 Maybe it's just me, but nothing reminds me of the fall season like the appearance of pumpkins and fresh cranberries at my local grocery store.
This may explain why I couldn't shake the idea of creating this keto pumpkin cranberry skillet cake. It's a low-carb keto recipe that features both these well-known flavors of fall.
Seriously, I don't know why I never thought of combining the flavors of pumpkin and cranberries to create a recipe like this low-carb pumpkin cranberry skillet cake. But boy am I glad that I decided to combine these two flavors to create another keto treat.
Is there such a thing as too many keto pumpkin recipes? Well, as far as I am concerned the answer is a definite no. I suspect that after you try this pumpkin cranberry skillet cake, you may side with me on this.
Can I tell you, that the combination of pumpkin and cranberries in a low-carb skillet cake is truly a perfect match? With every bite of this cake, you experience the natural sweetness of pumpkin with the juicy tartness of cranberries. A true winner in my book!
My recipe keto pumpkin cranberry cake is not only delicious but a breeze to make. This makes it a great addition to your holiday table.
Who needs a complicated recipe during the hustle and bustle of the holidays? Not this girl! If you know anything about my recipes, you know I am all about creating easy, delicious low-carb keto recipes that even an unskilled cook can create. Click here for my favorite low-carb keto baking tips.
How To Make A Keto Pumpkin Cranberry Cake
Disclosure: Some of the links below are affiliate links, meaning at no additional cost to you, I will earn a commission if you click through and make a purchase.
If you don't happen to own a cast-iron skillet, please do not let this deter you from making this scrumptious low-carb dessert. You can still enjoy this recipe by using a 9-inch baking pan.
However, I will confess that there is an undeniable wow factor that comes with bringing a skillet cake to the holiday table. Something about that cast-iron skillet makes your guests perk up with anticipation.
When making this low-carb pumpkin cake make sure you choose pumpkin puree and not pumpkin filling. The latter add sugar and spices to the mix.
What you want to make sure you use is puree only. Note that you can use frozen or fresh cranberries for this recipe.
The Sugar-Substitutes That Work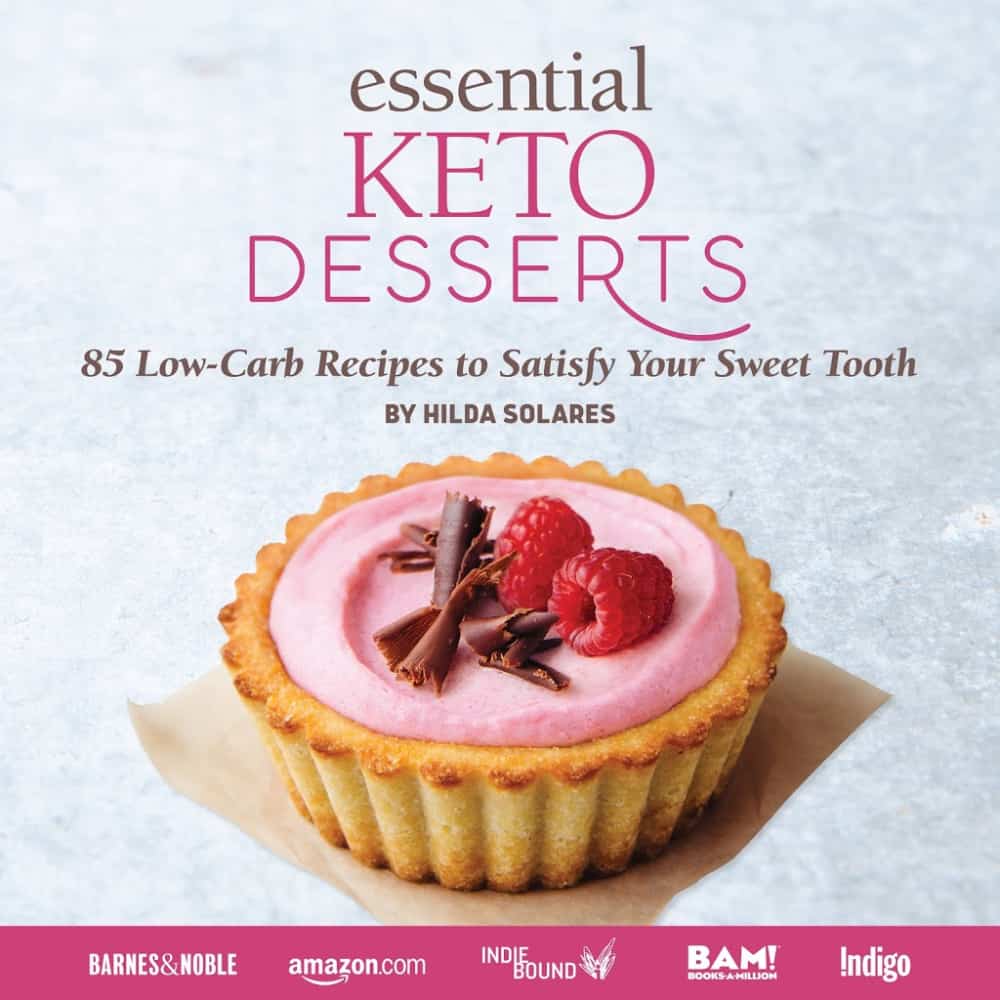 When it comes to choosing which sugar substitute to use for this keto pumpkin cranberry cake, I have several options you can choose from.
First and foremost you should know that my go-to choice is Lakanto Monk Fruit because the texture is spot on and since there is barely any aftertaste.
If you have struggled to find a sugar substitute that comes close to sugar, this monk fruit, and erythritol blend may be just what you need.
Because it really behaves the most like sugar in my book. It's the one I come to often for this very reason.
Lakanto Monk Fruit gets its sweetness from antioxidants called mogrosides, instead of fructose or sucrose. This is why it's a great all-natural sugar substitute. Plus, it has zero calories and zero glycemic index.
With that being said, you should also note that I'm also partial to Swerve an erythritol blend. It's also a sugar substitute that browns and caramelizes. Which is super cool.
Swerve is made from ingredients found in select fruits and starchy root vegetables and contains no artificial ingredients, preservatives, or flavors. It also has a 0 % impact on blood sugar.
You can however also use the stevia and erythritol-based brand Pyure for these cookies if you're a fan of stevia. This is the only stevia brand that I would even consider because I find all others have an intense aftertaste that I can't get past.
But if using Pyure you will want to use 1/2 the amount called for it's a much sweeter option.
Lastly, if you can't easily resource a more natural sugar substitute you can also use Splenda with great success.
If using Splenda, it needs to be the one that has a bulking agent. This is the one that comes in large bags. I don't recommend Splenda Bake because it's actually half sugar half sucralose product.
Tag Us
I sure hope you will give this recipe a try. Once you do, make sure you remember to tag us on Instagram and Facebook. It's what keeps this girl encouraged to keep sharing and perfecting her recipes.
Be sure to also check out our Amazon Store for recommendations. You might be surprised by how many great keto options are at your disposal.
Grab Our Books!
In case you don't know we have two books for you, Essential Keto Bread and Essential Keto Desserts both inspired by your requests over the years. It's our prayer these keto cookbooks will help make keto a delicious breeze for you.
Join Our Jesus And Keto Movement
Looking for an online support system to help you stay the course on keto? As a family, we came to the keto diet looking at it from a Christian perspective. As believers, we live our lives supported by God's grace.
So when the Holy Spirit led us to combine our Christian faith and the keto diet, we did so in hopes of finding lasting transformation. When we followed the Holy Spirit's prompting to we got on the path to real transformation.
Knowing firsthand the benefits of this decision we have created a closed Christian group that is using the keto diet to transform their lives. We invite you to join our Private Facebook Group and see if it's not the key you have been missing.
Be sure to request our FREE Jesus and Keto E-Book (First 7 Days) We hope it blesses you.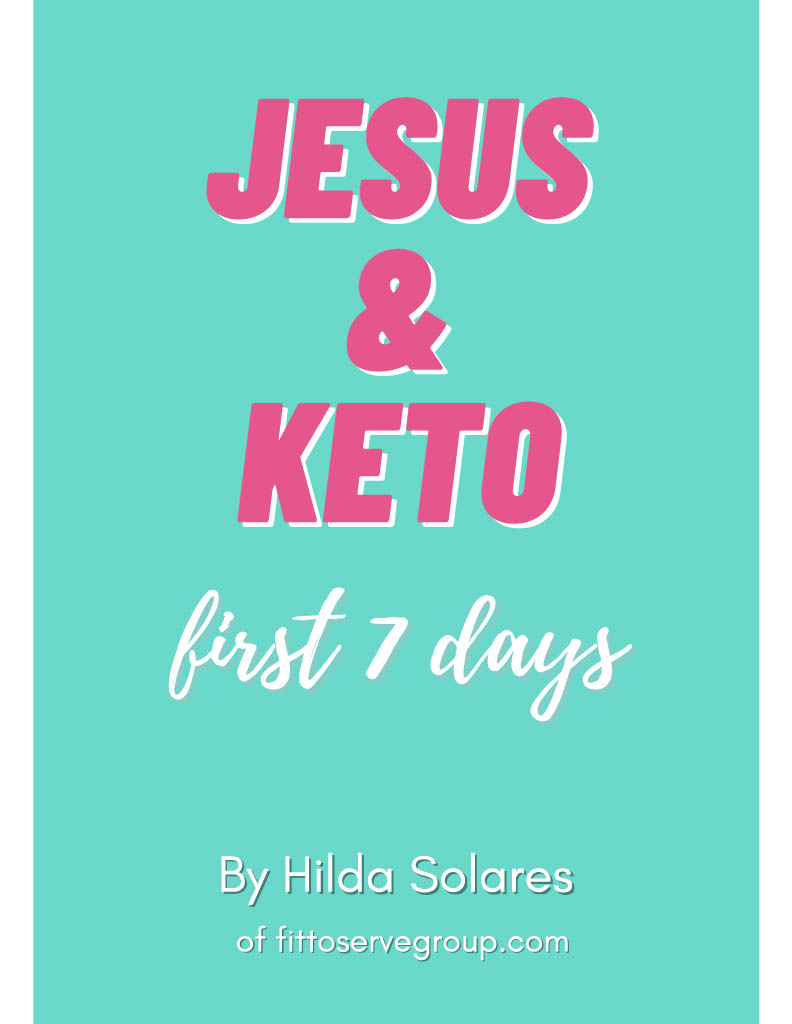 Fittoservegroup Keto App
Looking for a fast way to access our keto recipes? We got you covered. There's an app for that. Yup, there's a Fit To Serve Group App and it's going to make your keto diet a delicious breeze!
Access hundreds of recipes that are all sugar-free, gluten-free, and keto-friendly.
Enjoy early access to recipes before they go live on the website. Plus, bonus recipes that are exclusive to the app. Make your own personal cookbooks that you can use to organize your favorite recipes.
Search recipes by title, ingredients, keywords, and categories, and of course every recipe shows complete nutritional facts. Get the Fit to Serve Group App for easy-to-follow keto recipes made with easy-to-source ingredients.
The app is loaded with hundreds of yummy recipes for breakfast, lunch, dinner, snacks, and even desserts!
Learn more by visiting our Fit To Serve Group App Page.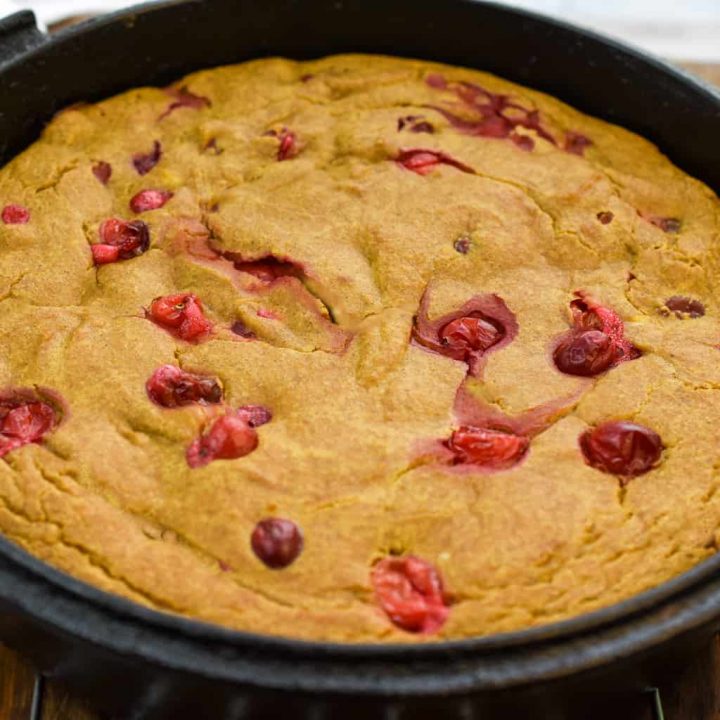 Keto Pumpkin Cranberry Cake
Keto pumpkin cranberry cake. This skillet cake combines the creaminess of pumpkin with the tart flavor of cranberries for a perfect low carb fall dessert. It's the perfect combination of two seasonal favorites. Bright, plump, tart cranberries, and flavorful moist pumpkin cake come together beautifully for one amazing easy keto cake. It's not only delicious but also happens to be gluten-free, grain-free, sugar-free, and keto-friendly!
Ingredients
1 cup of fresh or frozen cranberries
4 ounces of full-fat cream cheese, room temperature
2 tablespoons of sour cream
2 tablespoons of melted butter
3 eggs , room temperature
1 teaspoon of pumpkin spice
¼ teaspoon of sea salt
1 ½ teaspoons of baking powder
Instructions
Pre-heat oven to 350 degrees
In a medium-sized bowl measure and sift the almond flour, to this bowl add the spices and baking powder and set aside.
Melt the butter and set aside to cool.
Using an electric mixer combine the sugar substitute, melted butter, cream cheese until well combined.
Add and the eggs one at a time and mix until fully incorporated.
Add pumpkin puree and mix until the mixture is well combined.
Next, add all the dry ingredients one tablespoon at a time and stir until fully incorporated.
Stir in the sour cream and the cranberries.
Pour batter (note that it will be thick) into a fully greased 9-inch cast-iron skillet or cake pan.
Bake for 35-40 minutes or until an inserted toothpick comes out clean.
Serve warm or at room temperature.
Store leftovers in the refrigerator for 5 days or freeze for up to 3 weeks.
Notes
This recipe can use both fresh or frozen cranberries. If using frozen cranberries there is no need to defrost prior to adding to the batter.
Recommended Products
As an Amazon Associate and member of other affiliate programs, I earn from qualifying purchases.
Nutrition Information:
Yield:

10
Serving Size:

1
Amount Per Serving:
Calories:

165
Total Fat:

14g
Saturated Fat:

5.3g
Cholesterol:

69mg
Sodium:

71mg
Carbohydrates:

5.4g
Net Carbohydrates:

3.1g
Fiber:

2.1g
Sugar:

1.5g
Protein:

5.3g