Keto Pumpkin Cranberry Skillet Cake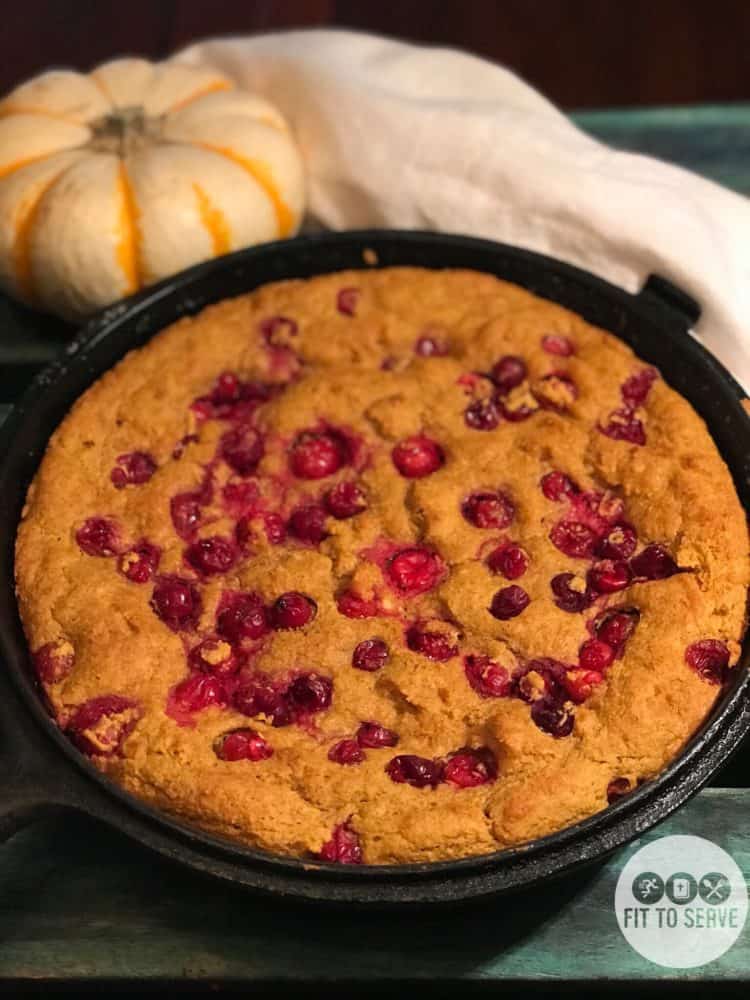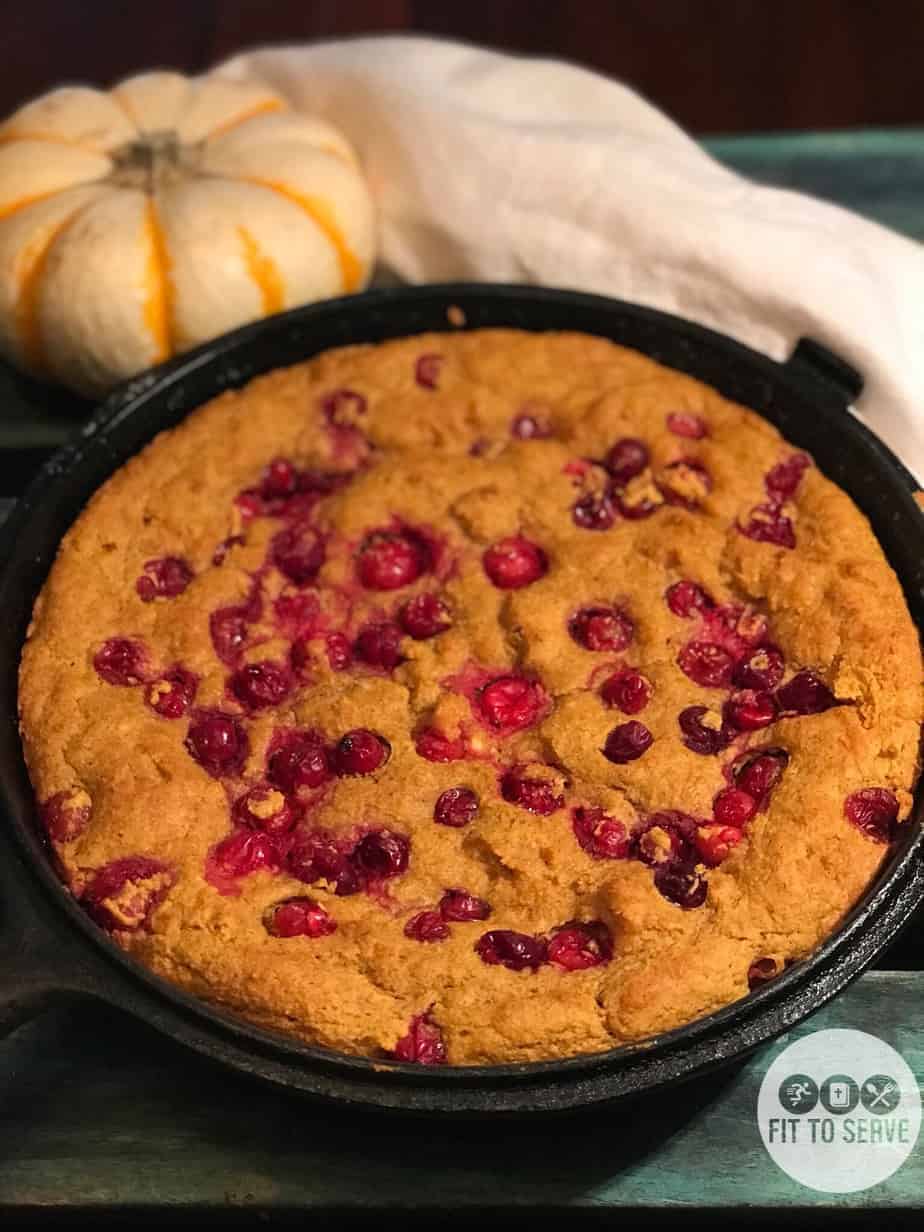 Maybe it's just me, but nothing reminds me of the fall season like the appearance of pumpkins and fresh cranberries at my local grocery store. Which may explain why I couldn't shake the idea of creating this keto pumpkin cranberry skillet cake. It's a low carb keto recipe that features both these well-known flavors of fall.
Seriously, I don't know why I never thought of combining the flavors of pumpkin and cranberries to create a recipe like my keto pumpkin cranberry skillet cake. But boy am I glad that I decided to combine these two flavors to create another keto treat.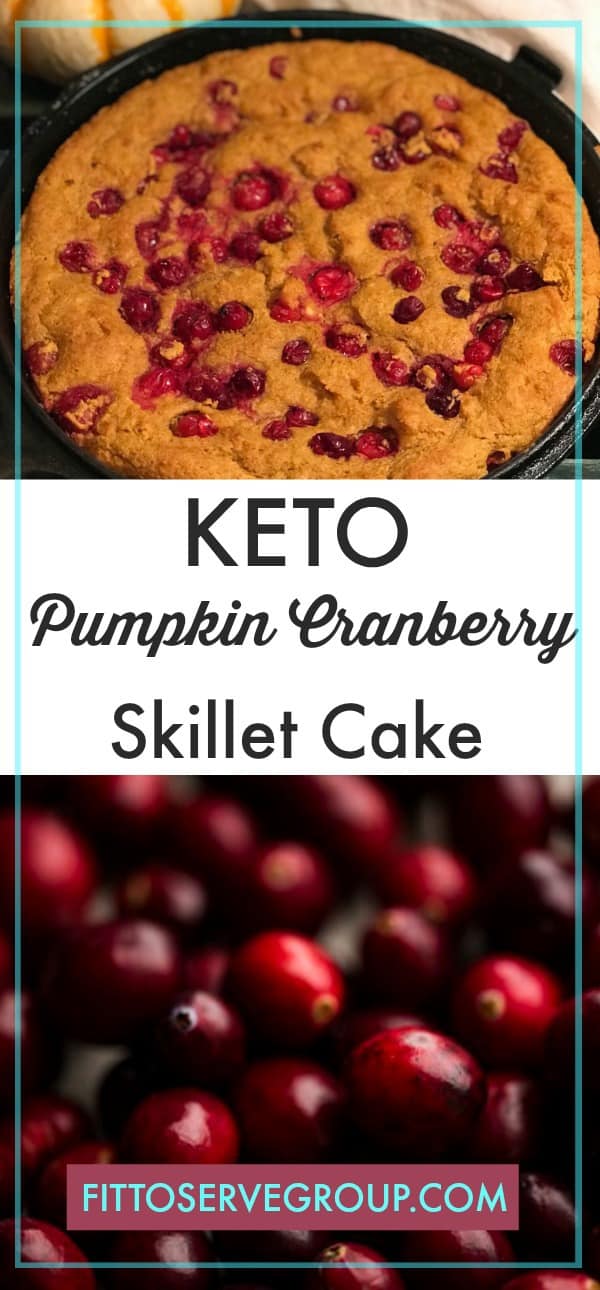 Creating A Keto Pumpkin Cranberry Skillet Cake
Is there such a thing as too many keto pumpkin recipes? Well, as far as I am concerned the answer is a definite no. I suspect that after you try this keto pumpkin cranberry skillet cake, you may side with me on this.
Can I tell you, that the combination of pumpkin and cranberries in a low carb skillet cake is truly a perfect match? With every bite of this keto cake pumpkin cranberry skillet cake, you experience the smoothness of pumpkin with the juicy tartness of cranberries. A true win in my book!
My keto pumpkin cranberry skillet cake recipe, is not only delicious but a breeze to make. Which is why it will be great addition to your holiday table.
Who needs a complicated recipe during the hustle and bustle of the holidays? Not this girl! If you know anything about my recipes, you know I am all about creating easy, delicious low carb keto recipes that even an unskilled cook can create. Click here for my favorite low carb keto baking tips.
If you don't happen to own a cast-iron skillet, please do not let this deter you from making this scrumptious low carb dessert. You can still enjoy this recipe by using a 9-inch baking pan.
However, I will confess that there is an undeniable wow factor that comes with bringing a skillet cake to the holiday table. Something about that cast-iron skillet makes your guests perk up with anticipation.
Disclosure: Some of the links below are affiliate links, meaning at no additional cost to you, I will earn a commission if you click through and make a purchase.
Products from Amazon.com
‹
›
When making this low carb pumpkin cake make sure you choose pumpkin puree and not pumpkin filling. The later adds sugar and spices to the mix. What you want to make sure you use is a puree only. Note that you can use frozen or fresh cranberries for this recipe.
I sure hope you will give this recipe a try. Once you do, make sure you remember to tag us on Instagram and Facebook. It's what keeps this girl encouraged to keep sharing and perfecting her recipes.
Be sure to also check out our Amazon Store for recommendations. You might be surprised by how many great keto options are at your disposal.
It is my sincere prayer to assist you on your journey to be whole in spirit, mind and body. Consider sharing our blog and help us spread the low carb keto conversation.
Favorite Keto Hack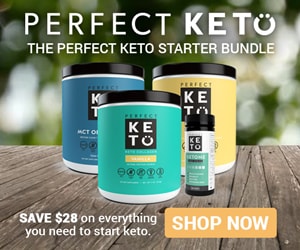 Lastly, if you've struggled to get into ketosis consistently on your low carb keto diet, or you have hit a plateau that doesn't seem to budge, consider using exogenous ketones
By doing so you will naturally elevate your ketones allowing you to enter into ketosis quickly.
Reduce your appetite, carb cravings, and experience energy that will not give you the jitters.
Entering into ketosis by drinking exogenous ketones can help make the low carb keto lifestyle a viable sustainable option.
We are seeing how this all-natural supplement is helping so many of our Fittoserve Group Community achieve their goals.
Not familiar with exogenous ketones? I've written an extensive review about why we endorse them. My post may help answer your questions.
Keto Pumpkin Cranberry Skillet Cake Recipe
Keto Pumpkin Cranberry Skillet Cake
---
Hilda Solares
Yields 10
Keto pumpkin cranberry skillet cake. This skillet cake combines the creaminess of pumpkin with the tart flavor of cranberries for a perfect low carb fall dessert.
10 minPrep Time
30 minCook Time
40 minTotal Time
Ingredients
2 cups of almond flour
¾ cup sugar substitute I used Swerve
¾ cup pumpkin puree
1 cup of fresh or defrosted cranberries
4 ounces of cream cheese
3 tablespoons of sour cream
2 tablespoons of melted butter
3 eggs
1 teaspoon of pumpkin spice
1 teaspoon of ground ginger
2 teaspoons of ground cinnamon
1 ½ tablespoons of baking powder
¼ teaspoon of sea salt
Instructions
Pre-heat oven to 350 degrees
Melt the butter and set aside to cool. In a large stand-up mixer combine the sugar substitute, melted butter, cream cheese and the eggs.
Add pumpkin puree and spices.
Next add all the dry ingredients and stir until fully combined.
Stir in the sour cream and stir until fully incorporated.
Pour batter (note that it will be thick) into fully greased 9-inch cast -iron skillet or cake pan.
Lastly, sprinkle the cranberries evenly to the top of the skillet and with the back of spoon gently push the cranberries half-way into the batter.
Bake for 30 minutes or until an inserted toothpick comes out clean.
Serve at room temperature
Store leftovers in the fridge or freeze.
7.8.1.2
108
https://www.fittoservegroup.com/low-carb-pumpkin-cranberry-skillet-cake/
Nutrition Facts
Serving Size 1 slice of cake
Servings Per Container 10
---
Amount Per Serving
Calories 163
Calories from Fat 126
% Daily Value*
Total Carbohydrate 5.4g
2%
---
*Percent Daily Values are based on a 2,000 calorie diet. Your daily values may be higher or lower depending on your calorie needs.
SaveSave
SaveSave
SaveSave