Easy Keto Cornbread (Skillet)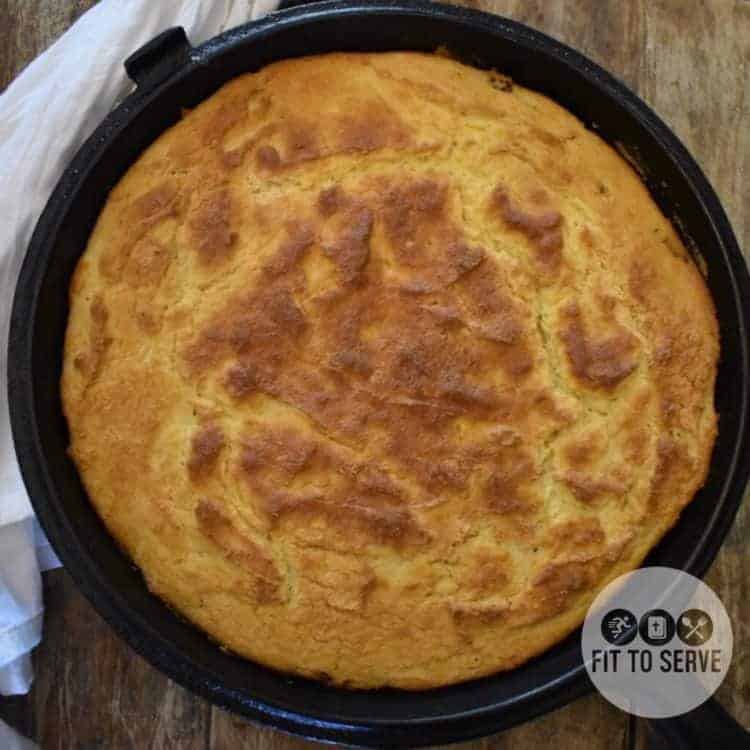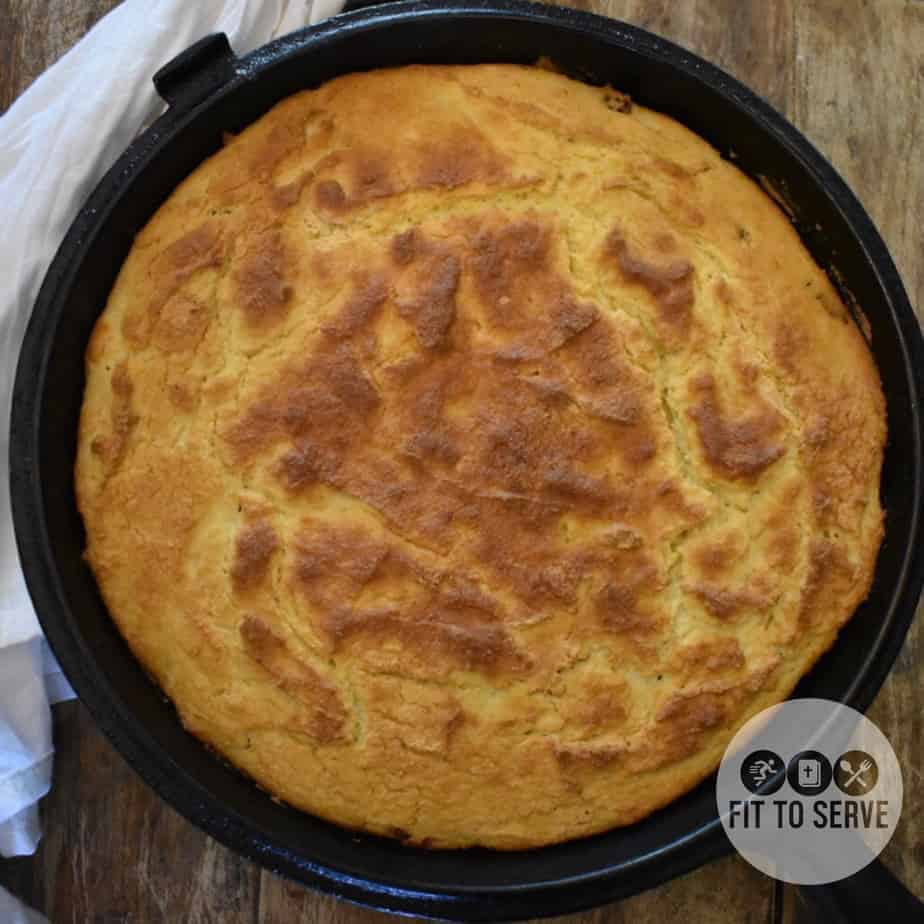 A delicious easy keto cornbread recipe. The perfect substitute for traditional cornbread that is keto-friendly. No need to fret since no cornmeal is used in this low carb cornbread recipe.
Are you looking for a way to enjoy the taste of cornbread on a keto diet? Well, my keto cornbread recipe is a delicious and healthy way to safely do so. Not only is this keto cornbread recipe a delicious alternative to traditional cornbread, but it is super easy to make. It uses just five basic ingredients to give you the perfect low carb cornbread.
If you need a nut-free option to grab our recipe for Keto Cornbread (coconut flour)
If you've been missing cornbread while doing keto, you are in for a treat with this simple recipe. So grab your apron, you're about to bring cornbread back into your keto life.
Visit our Keto Cornbread Recipes page for cornbread that is nut-free. Plus some recipes that combine a Keto Chili with Cornbread. You might also want to visit our Keto Tex Mex Recipe Collection. 
How To Make Keto Cornbread
Let me start off by saying that no corn, cornmeal was used in this recipe, not even little baby corn.  On a low carb keto diet, corn is a big no, no.  Mainly because it's super high in carbs and will kick you out of ketosis instantly.
Just because traditional cornbread no longer fits my lifestyle, doesn't mean I don't miss the flavor of cornbread. My craving for cornbread usually strikes when I'm having a meal that used to be accompanied by this Southern classic.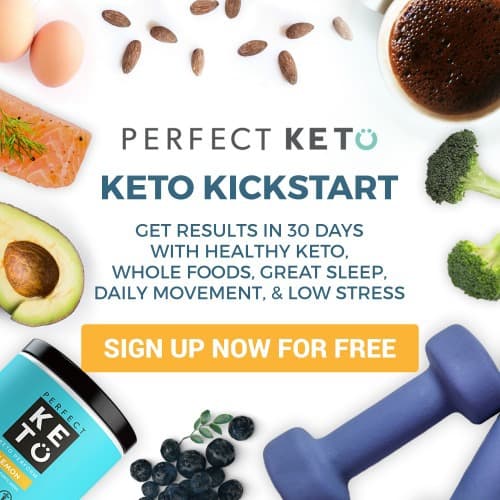 But I was not about to throw out all my progress for a cornbread craving. However, I did use that craving to ensure I created a low carb cornbread that could rival the real thing.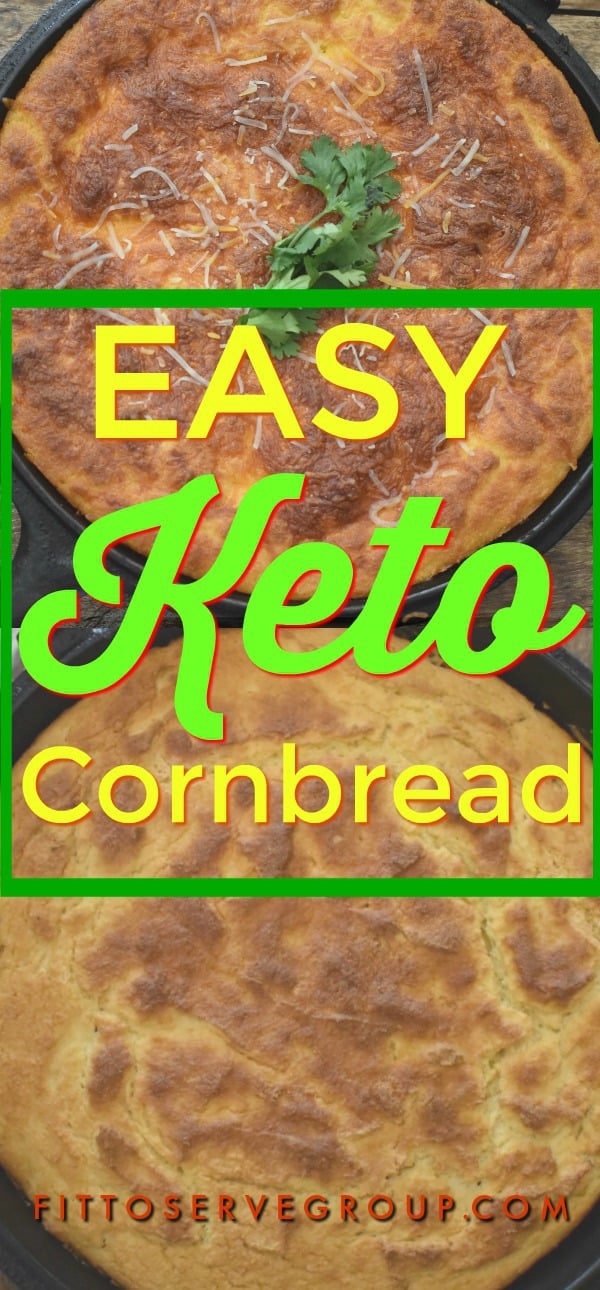 What Exactly Is Corn Anyway?
Do you know that corn is actually considered a vegetable, a grain, and a fruit? Talk about identity issues. It all depends on when it's harvested.
Corn seed is considered a grain if it is harvested for cornmeal (dry corn seed)
However, corn seed is considered a vegetable when it's harvested for eating fresh (sweet corn when at the milk stage)
Corn seed is also considered a fruit because of its botanical definition.
With all that being said, I refuse to eat corn in any form because it also happens to be very high in mycotoxin (fungus) and it's a GMO freight train. Plus the fact that it's ridiculously high in carbs.
Missing Cornbread While Doing Keto
In my quest to make an easy keto cornbread I knew there were a few key things I had to get right. One, I wanted to get the flavor as close as possible and two, the texture also had to be perfect.
I knew that almond flour could take care of the texture portion, but I also discovered that if it had enough butter in the recipe it could also mimic the flavor of cornbread.
Cooking Keto Cornbread In A Cast-Iron Skillet
I knew that if I was going to make a keto cornbread recipe that would come close to traditional cornbread, it would have to be made in a cast-iron skillet. Note I baked this recipe in a 9-inch pan.
In my opinion, cornbread should always be made in a cast-iron skillet. Mainly because the high heat it retains produces the best crust. Using my cast-iron skillet to make an easy low carb cornbread was an automatic response for this girl.
Baking In A Cast-Iron Skillet
Can you believe that the main reason I purchased my cast iron skillet years ago was to bake cornbread?  Yup, its true. Thankfully, my love of cornbread introduced me to this amazing cooking tool.
If you are a follower of the blog you know that I am a big fan of baking in a cast-iron skillet. Not only does it produce consistent results, but it also adds a little extra iron in your diet by simply cooking in it.
Using A Well Seasoned Cast-Iron For Your Low Carb Cornbread
I've had my cast iron skillet for years and it was already perfectly seasoned when I got this gem in my hands, It was a true garage sale treasure.
This beauty is easily over 100 years old. That's right! I purchased this cast-iron skillet over twenty-five years ago at a flea market and it was already perfectly aged.
I like to imagine all the amazing meals that were cooked in my cast-iron skillet before it made it to my kitchen. I can't help but smile at the fact that it's still being cherished.
Today, you can pick up a brand new skillet and it is already seasoned for you but that sure was not the case years ago.
If you wanted a seasoned cast-iron skillet you had to go hunting for a used one or spend countless hours cooking in it.
I suggest that if you still don't own one, that you take the plunge and purchase your own. After all, no respectable cook should be without a well-seasoned cast-iron skillet anyway 😉
Disclosure: Some of the links below are affiliate links, meaning at no additional cost to you, I will earn a commission if you click through and make a purchase. 
Products from Amazon.com
‹
›
In my quest for an easy keto cornbread, I learned that the enviable crust that a cast-iron skillet cornbread produces can be duplicated without the use of cornmeal.
Is a cast iron skillet necessary to make this keto cornbread?  No, but it does give the recipe a more authentic taste as far as I am concerned.
How To Make Keto Cornbread With Almond Flour
Whenever a carb craving tries to rear its ugly head, it usually lands me in the kitchen to experiment. So off I went to do a little research.
Frankly, I saw a lot of low carb recipes that used almond flour as a substitute for cornmeal, but I was not convinced it would work.
My main concern was the fact that almond flour doesn't taste like corn meal.  How could the use of almond flour produce a low carb cornbread? It's a question I needed answering. To the kitchen, I went to experiment.
Happily, I was proven dead wrong. In fact, I found the almond meal was a great substitute.  When I started my quest for a tasty keto "cornbread" I knew that the texture would play a big role.
Which is why I went with almond meal instead, of almond flour in this recipe.  I figured if I could get the texture correct I was halfway home.
Products from Amazon.com
‹
›
The next thing I wanted was a buttery rich "corn" bread that was a little on the sweet side. Which is why this recipe uses a full cup of melted butter and a little sugar substitute.
What I quickly found once I shared my easy keto cornbread was that no one seemed to miss the cornmeal. I mean no one, even my picky son was fooled.
How To Make A Keto Cornbread Recipe Easily
Making a low carb cornbread is pretty simple, all you need is a few key ingredients and hot oven ready to go.
My recipe calls for almond meal but you can use almond flour too. In fact, I make it both ways all the time and get perfect results every time.
What's the difference between almond flour and almond meal? Almond flour uses blanched almonds that the skin has been removed from versus almond meal that uses almonds that still have their skin. I chose the meal because the coarser grind mimicked cornmeal a little better.
If you like your cornbread on the sweeter side then go ahead and add a little sugar substitute. However, this is totally optional.
To make your keto cornbread just mix all your dry ingredients first then quickly add your wet ones. The batter comes together quickly and doesn't require an electric mixer. Just use your trusty wooden spoon to combine the ingredients being careful not to over mix.
Once all the ingredients are combined you stir in your melted butter last. Then bake anywhere from 30-35 minutes until lightly brown on the top.
Serve hot or warm and with a pat of butter for good measure.
A Keto Cornbread Recipe That Passes As Traditional Cornbread
When I shared my recipe with dinner guests they simply could not believe that my keto cornbread  was not the real thing but a mock recipe
I encourage you to give this easy recipe a test? See for yourself what a delicious option it is.
Looking for a delicious meal to enjoy your keto cornbread with? How about my Easy Keto Chili? It's a family favorite that I converted to be low carb keto friendly.
I sure hope you will give this recipe for low carb cornbread or any of my low carb keto recipes a try. Once you do, make sure you remember to tag us on Instagram and Facebook. It's what keeps this girl encouraged to keep sharing and perfecting her recipes.
Be sure to also check out our Amazon Store for recommendations. You might be surprised by how many great keto options are at your disposal.
Perfect Keto Hack
Perhaps, you've struggled to get into ketosis consistently on your low carb keto diet, or you've hit a plateau that doesn't seem to budge, consider using Perfect KETO exogenous ketones.
By using exogenous ketones you will naturally elevate your ketones allowing you to enter into ketosis more quickly.
Being in a deeper level of ketosis will help reduce your appetite, carb cravings, and give you lasting energy.  It's been our experience that the use of exogenous ketones helps make the low carb keto lifestyle a viable sustainable option.
Honestly, it's like having willpower in a cup.  Learn more about the science behind both exogenous and endogenous ketones and have your questions answered from a doctor's perspective.
Make sure you also pick up your free and complete guide to understanding ketosis. Then begin the ketosis diet easily with this Start-Up Guide to the Ketosis Diet.
Wondering which foods you should avoid when doing Keto? This Keto Food Guide will assist you in doing the Keto Diet correctly.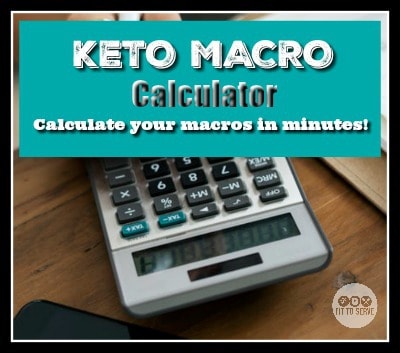 Don't start the Keto Diet until you calculate your Keto Macros easily  Using this calculator will customize the diet according to your goals and help you do the Keto Diet properly. 
Ketone Testing
If you are wanting to do a keto diet effectively, don't forget to test your ketone levels.
Although ketone strips work well initially, the Gold standard is the blood ketone test. This test is taken just like the glucose test that diabetics use to track their sugar levels.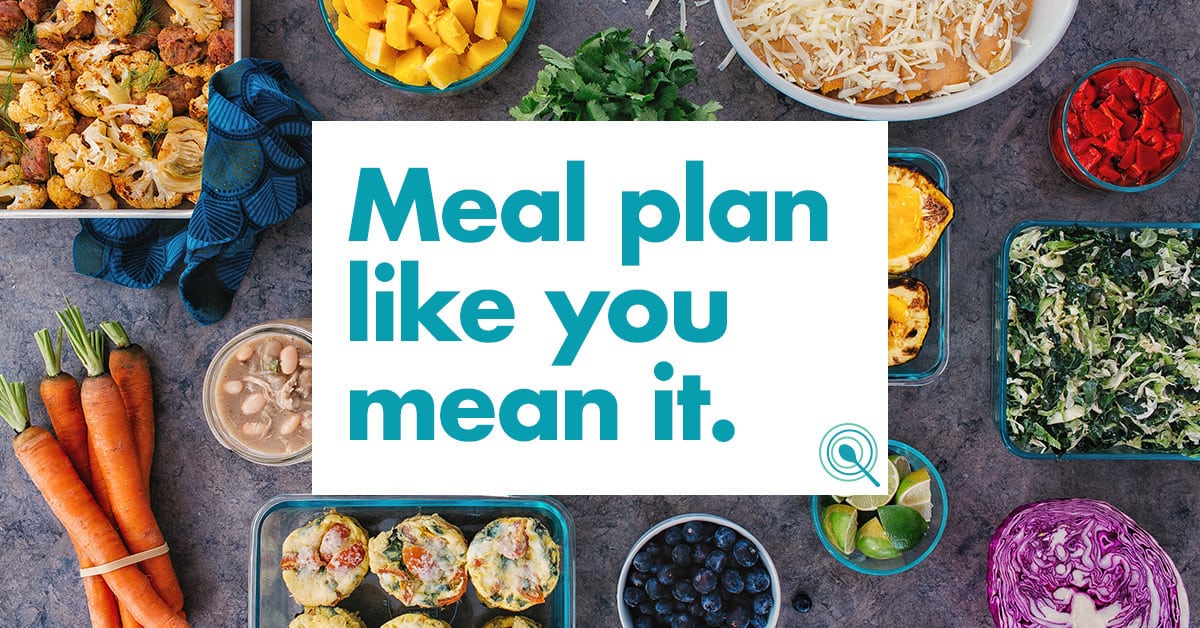 After 10 seconds the ketone meter will give you an accurate reading.
Testing is not necessary in order to do a ketogenic diet, but it can serve as a powerful tool to track your ketone levels and help you see your ketosis progress. 
Please feel free to reach out to us to assist you in any way. It's our desire to see you succeed.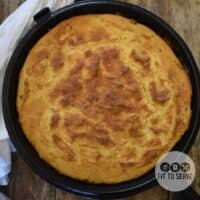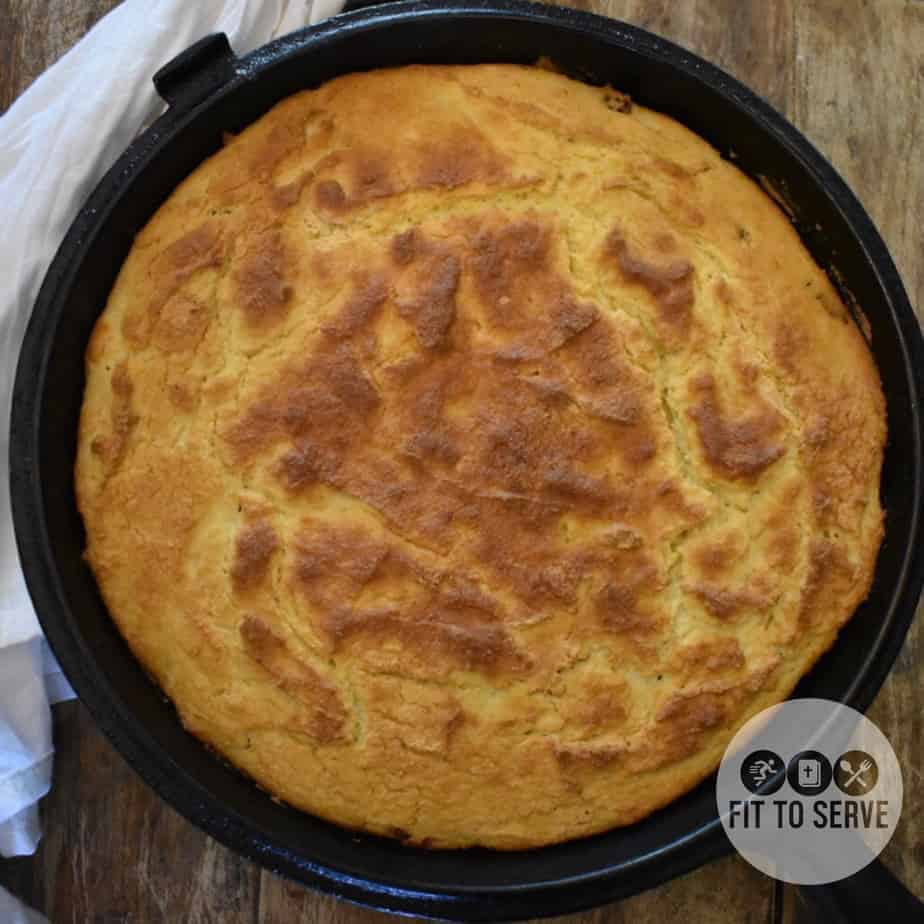 Keto Cornbread
An easy keto cornbread recipe made in 9 inch cast-iron skillet. It uses almond flour instead of cornmeal which is why it is low in carbs. The flavor mimics cornbread perfectly.
Ingredients
2 teaspoons of baking powder
4 eggs, beaten
4 tablespoons heavy whipping cream
1 cup of sour cream
1 stick of melted butter (1/2 cup) plus one tablespoon of butter to grease the cast iron skillet
3 tablespoons sugar substitute
1 teaspoon of sea salt
Instructions
Pre-heat oven to 375 degrees. 
In a medium bowl combine the almond meal, salt and baking powder and set aside.
In a medium bowl combine the heavy cream, sour cream, and eggs. Mix until fully combined.
Add the wet ingredients to the dry ones and gently stir till fully incorporated.
Next add the melted butter, and stir till mixed.
Add one tablespoon of butter to the pre-heated cast iron skillet then add the batter to the to skillet
Bake for 30 to 35 minutes.
Serve hot, warm or at room temperature.
Recommended Products
As an Amazon Associate and member of other affiliate programs, I earn from qualifying purchases.
Nutrition Information:
Yield:

10
Serving Size:

1
Amount Per Serving:
Calories:

367
Total Fat:

36,6g
Saturated Fat:

17.3g
Cholesterol:

132mg
Sodium:

169mg
Carbohydrates:

5.4g
Fiber:

2.4g
Sugar:

1g
Protein:

7.3g