Keto Pumpkin Cheesecake Pie, The Best Way To Celebrate Autumn!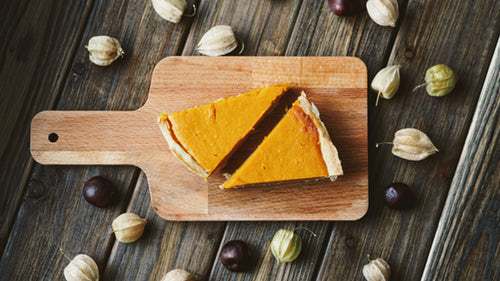 It's a recipe for keto pumpkin cheesecake pie. This low carb pumpkin cheesecake is rich and creamy and makes the perfect holiday treat.
Keto Pumpkin Cheesecake Pie
Velvety smooth and packed with pumpkin spice flavors this keto pumpkin cheesecake pie will make it easy to stay on track during the holidays.

If you're a fan of both pumpkin pie and pumpkin cheesecake, then this low carb pumpkin cheesecake pie is exactly what you need.
Both a keto version of pumpkin pie and cheesecake are pretty amazing. But when you combine these into one dessert, well now you've stepped into glorious dessert territory.
This keto pumpkin pie is so good, that your family won't believe it's a low carb version. And in my world, that's a major win. 
Do check out our Keto Cream Cheese Recipes for easier delicious recipes that feature cream cheese.
Imagine being able to share a keto pumpkin recipe to your family that you'll be proud to serve. Trust me they will love the ability to enjoy a keto treat that's guilt-free.
During pumpkin season there are so many tempting high carb options and if not careful you'll find yourself falling for the temptation.
It's easy to rationalize why it's ok to indulge in traditional fare. But staying the course throughout the holidays is a must if you're hoping for long-term results.
Be prepared and stay on track during the holidays otherwise you could completely derail your progress.
Lisa Pantoja a member of the fittoservegroup local community group shared her recipe for keto pumpkin pie.  She knew that her family favorite recipe would need a low carb makeover now that she went keto.
Thankfully, her keto pumpkin cheesecake pie is EXACTLY what she was hoping for and now it's here for us to also enjoy.

Keto Pumpkin Cheesecake
This keto pumpkin cheesecake pie has the velvety smooth texture of pumpkin pie, with the richness of the cheesecake. What's not to love???
What's especially nice is how her recipe is super easy to put together. Easy keto is vital any time of year, but during the holidays it's a must.
Who doesn't need easy keto holiday desserts? If the recipe is super complicated chances are you won't make it and then not have an option that will help you stay the course.
I'm confident that Lisa's pie will help you navigate the holidays when the temptation to cheat is at an all-time high.
Having recipes like this low carb pumpkin cheesecake pie will make you feel like you're in control of your cravings and not the other way around.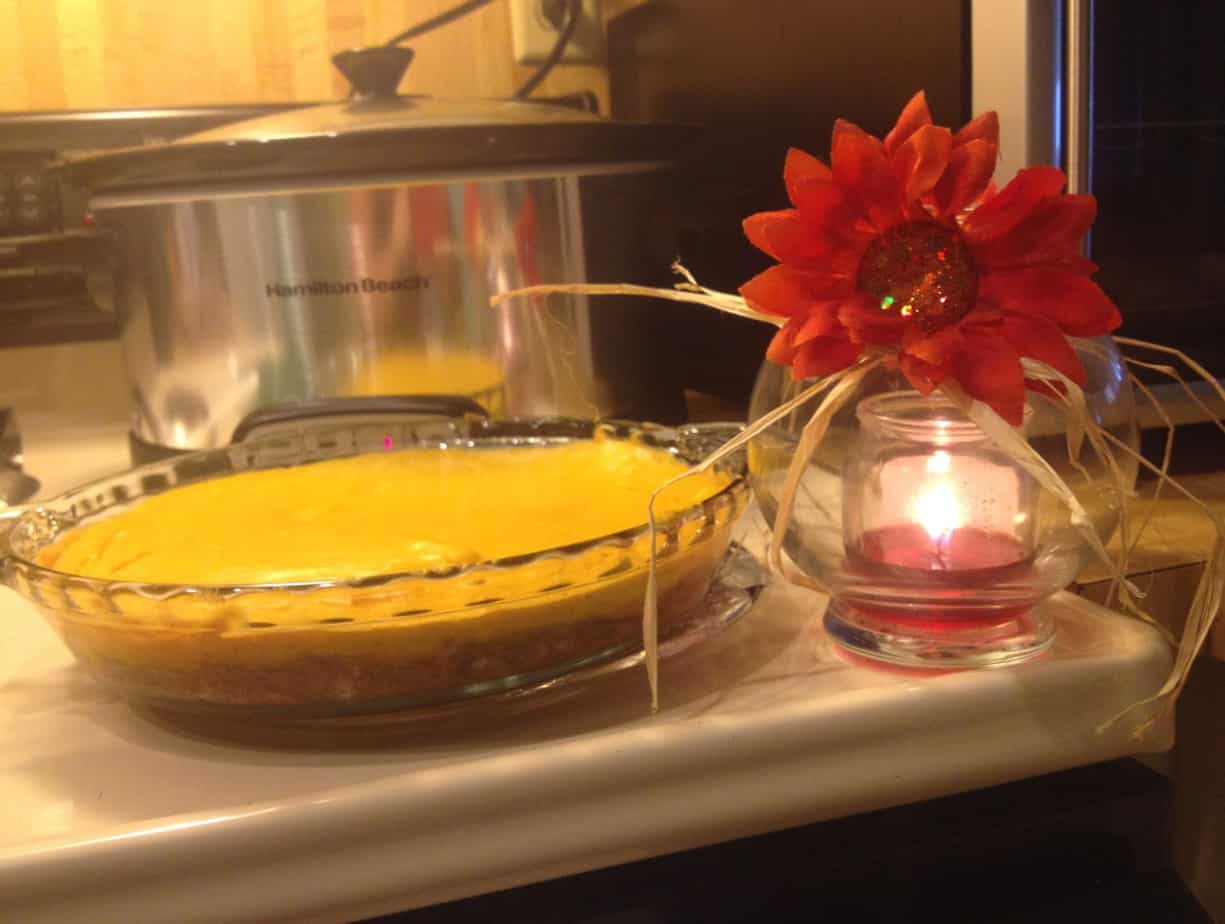 Lisa and I share a love for baking and when she realized that it was not too difficult to transform her favorite recipes into low carb keto options, she rolled up her sleeves and began to work.  Baking with keto ingredients has a bit of a learning curve but once you master it, the sky is the limit.
Her pumpkin cheesecake was revamped easily with minimal fuss. Today she is able to serve her family a healthy keto version.
Thank you Lisa for inspiring, and showing us that it is possible to make this way of eating a way of life. 
Do also check out our other pumpkin recipes:
Keto Pumpkin Recipes
I sure hope you will give this recipe a try. Once you do, make sure you remember to tag us on Instagram and Facebook.
Jesus and Keto Lifestyle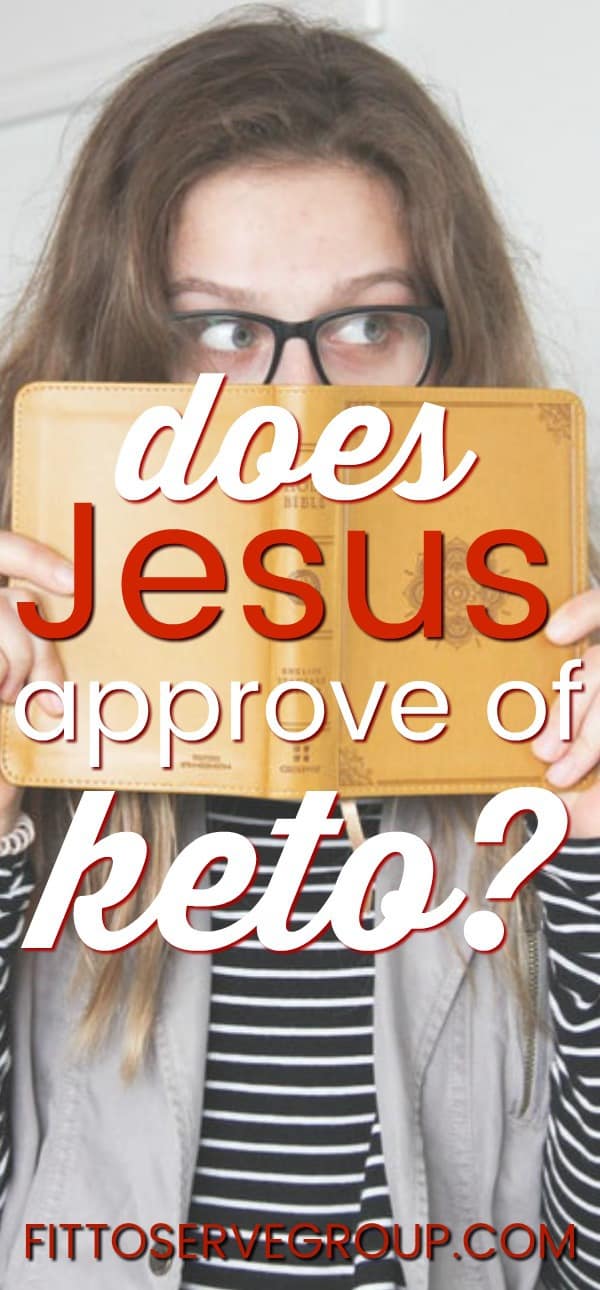 Before you think we've gone too far with the keto lifestyle, let me explain why we think you should consider combining it with the Christian faith.
As Christians Randy and discovered that in order to find true transformation in all areas of our lives, we needed to align our walk with our talk.  And this included the foods we would use to nourish our bodies.
In a bold and maybe even a bit controversial move in January of 2014, we decided to make our keto lifestyle a fast unto the Lord. What we learned has transformed our lives in ways we could have never imagined.
Today we are not only experiencing greater health, but our walk with Christ has also grown by leaps and bounds.
I encourage you to open your hearts and minds to the same possibility. Perhaps being in a state of ketosis isn't just beneficial to your health goals, maybe when our bodies are running optimally we can hear his promptings more clearly.
You can read more here about our Jesus and Ketones lifestyle. Visit our about page to understand our personal journey and why we've made the decision to follow Jesus and combine it with the Keto lifestyle for greater transformation.
Feel free to reach out to us personally to answer any of your questions. Consider joining our Facebook page and private Facebook group for added support.
Perfect Keto Hack
Perhaps, you've struggled to get into ketosis consistently on your low carb keto diet, or you've hit a plateau that doesn't seem to budge, consider using Perfect KETO exogenous ketones.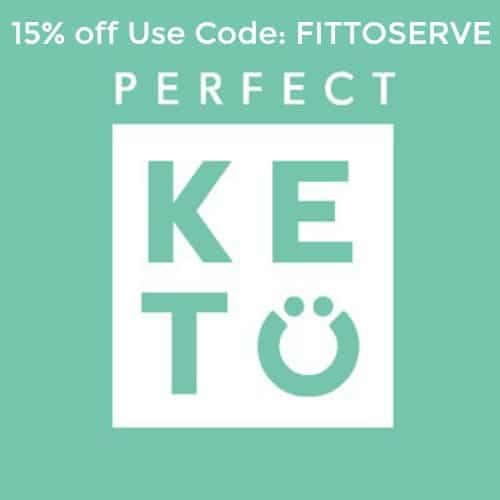 By using exogenous ketones you will naturally elevate your ketones allowing you to enter into ketosis more quickly.
Being in a deeper level of ketosis will help reduce your appetite, carb cravings, and give you lasting energy.  It's been our experience that the use of exogenous ketones helps make the low carb keto lifestyle a viable sustainable option.
Honestly, it's like having willpower in a cup.  Learn more about the science behind both exogenous and endogenous ketones and have your questions answered from a doctor's perspective.
Make sure you also pick up your free and complete guide to understanding ketosis. Then begin the ketosis diet easily with this Start-Up Guide to the Ketosis Diet.
Wondering which foods you should avoid when doing Keto? This Keto Food Guide will assist you in doing the Keto Diet correctly.
Don't start the Keto Diet until you calculate your Keto Macros easily  Using this calculator will customize the diet according to your goals and help you do the Keto Diet properly. 
Ketone Testing
If you are wanting to do a keto diet effectively, don't forget to test your ketone levels.
Although ketone strips work well initially, the Gold standard is the blood ketone test. This test is taken just like the glucose test that diabetics use to track their sugar levels.
After 10 seconds the ketone meter will give you an accurate reading.
Testing is not necessary in order to do a ketogenic diet, but it can serve as a powerful tool to track your ketone levels and help you see your ketosis progress. 
Please feel free to reach out to us to assist you in any way. It's our desire to see you succeed.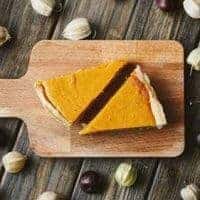 Keto Pumpkin Cheesecake Pie
Yield: 10

Prep Time: 10 minutes

Cook Time: 20 minutes

Total Time: 30 minutes

Keto Pumpkin Cheesecake Pie, a delicious recipe that gives you the best of pumpkin pie and cheesecake in one low carb keto-friendly treat.
Ingredients
Crust
1 ½ cups of finely chopped pecans ground
½ cup of melted butter
Filling
½ can of pumpkin puree (6 ounces)
8 oz. package of softened cream cheese
1 egg
3 teaspoons of pumpkin pie spice
1/4 tsp of orange extract (optional)
Instructions
Crust
In a large mixing bowl blend the butter, pecans and almond flour until combined.
Press into an 8 inch pie pan. Bake crust for 10-15 minutes in a 350 degree oven, until lightly brown. Set aside.
Filling
In a large mixing bowl combine the pumpkin puree and cream cheese until well blended.
Next add the egg and pumpkin pie spice. 
Mix everything until well incorporated and pour batter into the pie crust.
Bake in a pre-heated 350 degree oven for about 20 minutes or until set.
Allow to cool in the refrigerator for at least one hour before eating.
Store your pie in the refrigerator.
Recommended Products
As an Amazon Associate and member of other affiliate programs, I earn from qualifying purchases.
Nutrition Information:
Yield: 10 Serving Size: 1
Amount Per Serving:Calories: 247 Total Fat: 25g Carbohydrates: 5g Fiber: 1.5g Protein: 6g

SaveSave
SaveSave
SaveSave
SaveSave