Keto Mexican Hot Chocolate Cookies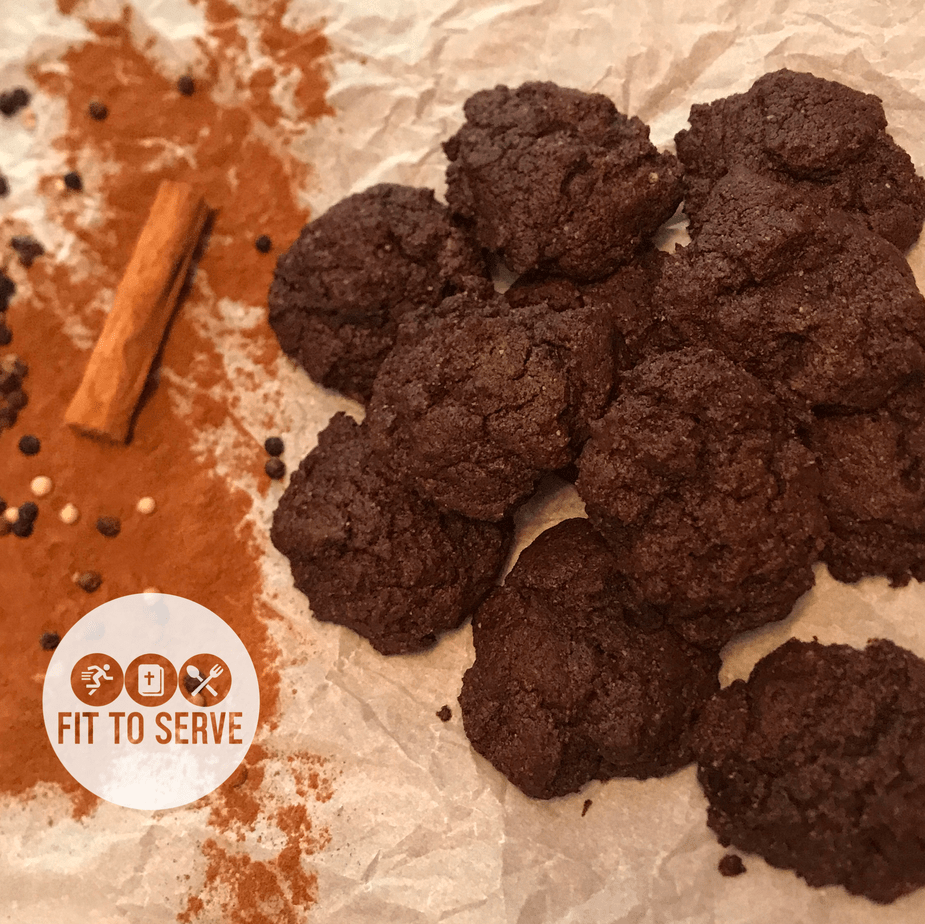 Boy, do I have a treat for you with these Keto Mexican Hot Chocolate Cookies. They are the perfect blend of chocolate, cinnamon, black pepper, with a dash of cayenne.
These cookies are also known as Mexican hot chocolate snickerdoodles cookies. Rich in flavors yet low in carbs, this keto chocolate cookie gives you the perfect little keto snack.  
It's that time of year when this girl has cookies all the time on her mind. So it's no wonder, I would gravitate to sharing yet another keto cookie recipe for you all to enjoy. 
My recipe for Keto Mexican Hot Chocolate Cookies makes a fabulous addition to your holiday cookie platter. 
If you're a fan of chocolate and spices you're going to love these Keto Hot Chocolate Cookies.
I have always loved combining the flavors of chocolate and cinnamon together. So it's no surprise that I was toying with the idea of a keto Mexican dessert that imparts the flavors I tend to gravitate to.
You should know that I have a complete list of Keto Cookies that as a fan of cookies I encourage you to also visit. In case you don't know I also have a complete list of Keto Tex Mex Recipes that I recommend for anyone who loves some extra spice in their food.
Keto Mexican Hot Chocolate Cookies
If you are not familiar with Mexican hot chocolate, the addition of cinnamon and cayenne pepper gives a regular hot chocolate a major taste boost. 
Think of these as keto chocolate cookies with a little Mexican twist. The spices of cinnamon and cayenne are not overwhelming. They simply enhance the chocolate flavor in these keto cookies. 
The best way I can describe these cookies is that they have the richness of a brownie with the texture of a cookie and the flavor of Mexican hot chocolate. 
You're basically getting three delicious treats in one with these Keto Mexican Hot Chocolate Cookies. 

How To Make Keto Mexican Hot Chocolate Cookies
To make these low carb Mexican hot chocolate cookies you are going to need a double boiler. Don't own a double-boiler? No problem neither do I.
Disclosure: Some of the links below are affiliate links, meaning at no additional cost to you, I will earn a commission if you click through and make a purchase. 
I make my own double boiler by filling a 3-quart pan with water ¾ of the way full and placing a 4-quart glass mixing bowl on top. 
What you want is a bowl that is large enough to sit on top of the pan of boiling water without the water touching the glass mixing bowl.
I'm not much of a gadget girl myself. But if you are looking to purchase one this double-boiler seems to have great reviews.
Once the water in your double-boiler begins to boil, you can lower the temperature to a medium-low setting. Then add the baking chocolate, sugar-free chocolate chips, and butter into the bowl and allow everything to melt. 
Gently stir your chocolate and butter mixture until all the ingredients are fully melted and incorporated. 
Once everything melts take the bowl off the pan of boiling water and set on the counter. Allow this mixture to cool. It will take about 15-20 minutes to do so.
Next in a separate bowl combine the almond flour, baking powder, sea salt, and spices and set aside. Now's the time to adjust your spices if you prefer a less spicy Mexican hot chocolate cookie.
By now your chocolate butter mixture is cool enough and you can begin to add the eggs one at a time using an electric beater  
You also add the sugar substitute at this time. Currently, I can't get enough of Lakanto's monk fruit sweetener. But you can certainly use your favorite low carb sugar that measures cup for cup for sugar.
After you've added the eggs and sweetener it's time to add the dry ingredients you set aside earlier. Try not to over mix the cookie dough at this point. You simply want everything to be combined. I use my spatula to fold in the dry ingredients.
Now that the Keto Mexican Hot Chocolate Cookie dough is prepared it's important to allow the dough to chill in the refrigerator for a minimum of an hour.
The dough needs to be cold before baking. Doing so will ensure that the cookies do not spread and that they have the right consistency. 
Metabolic Benefits Of Spices
What's neat about these Keto Mexican Hot Chocolate Cookies is that by adding the spices cinnamon and pepper you are also giving your metabolism a little boost. 
It's a little known fact that spices help raise your metabolism. The capsaicin's heat potential acts as a thermogenic agent that can temporarily increase your body's ability to burn fat.
Now If that's not a reason to say yes to these keto chocolate cookies, I don't know what is.
In my quest to improve my health, I've learned how important it is that we add a variety of spices to our diet to ensure we are getting enough micronutrients. So it's nice to know I can do so with a little treat.
This recipe for Keto Mexican Hot Chocolate Cookies produces a very rich chocolate cookie packed with spices. Remember however that you can adjust the spices to your own preferences. 
I sure hope you will give this keto cookie recipe a try. Once you do, make sure you remember to tag us on Instagram and Facebook. It's what keeps this girl encouraged to keep sharing and perfecting her recipes.
Perfect Keto Hack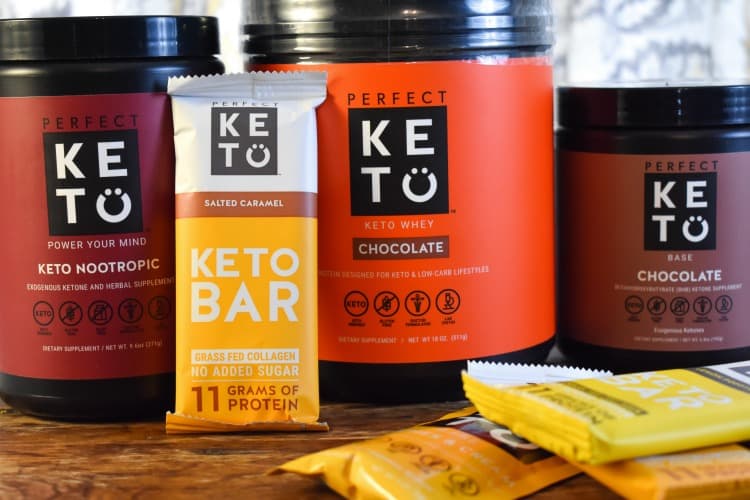 If you've struggled to get into ketosis consistently on your low carb keto diet, or you've hit a plateau that doesn't seem to budge, consider using Perfect KETO exogenous ketones.
By using exogenous ketones you will naturally elevate your ketones allowing you to enter into ketosis more quickly.
A deeper level of ketosis will help reduce your appetite, carb cravings, and give you lasting energy.  It's been our experience that the use of exogenous ketones helps make the low carb keto lifestyle a viable sustainable option.
Honestly, it's like having willpower in a cup.  Learn more about the science behind both exogenous and endogenous ketones and have your questions answered from a doctor's perspective.
Make sure you also pick up your free and complete guide to understanding ketosis. Then begin the ketosis diet easily with this Start-Up Guide to the Ketosis Diet.
Wondering which foods you should avoid when doing Keto? This Keto Food Guide will assist you in doing the Keto Diet correctly.
Don't start the Keto Diet until you calculate your Keto Macros easily  Using this calculator will customize the diet according to your goals and help you do the Keto Diet properly.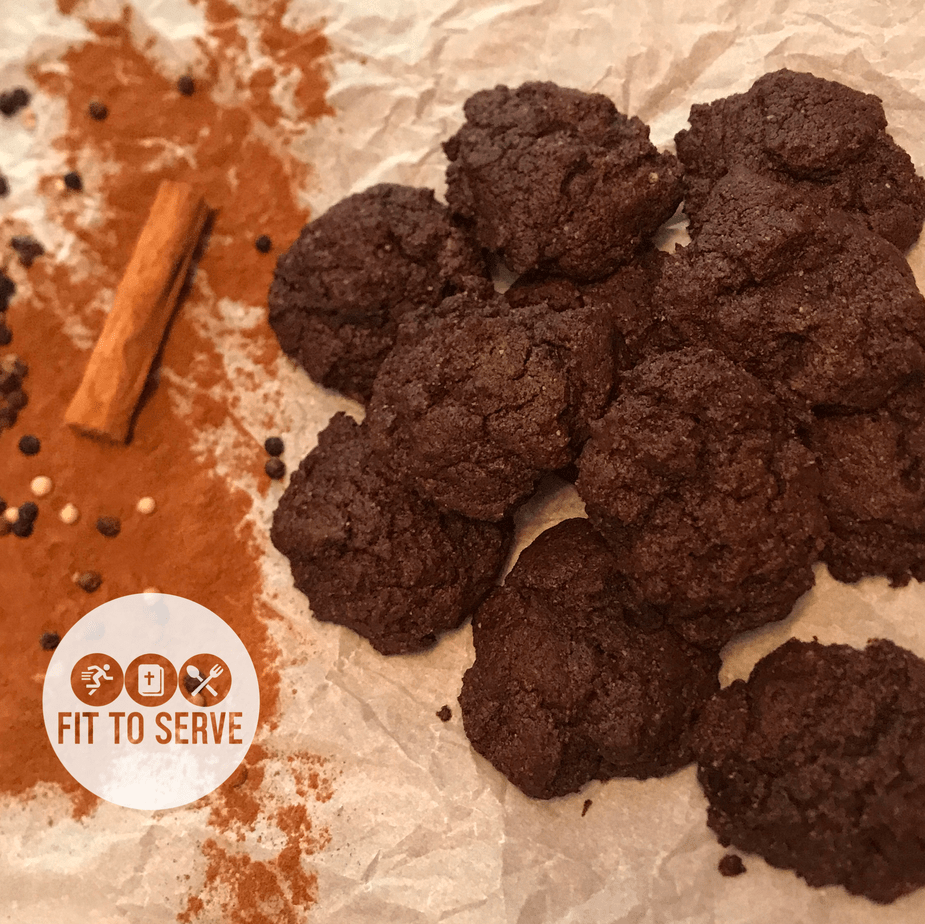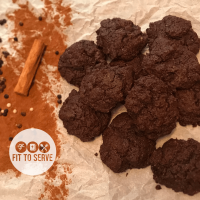 Keto Mexican Hot Chocolate Cookies
Total Time:
1 hour
10 minutes
It's a recipe for Keto Mexican hot chocolate cookies. The perfect combination of chocolate, cinnamon and of dash of cayenne pepper for a flavor low carb mexican hot chocolate cookie.
Ingredients
½ cup of unsalted butter
4 eggs
1 teaspoon of vanilla extract
2 teaspoon baking powder
¼ sea salt
2 teaspoons of cinnamon powder
¼ teaspoon of ground cayenne pepper
¼ teaspoon of black pepper
Instructions
Pre-heat oven to 350 degrees and line your cookie sheet with parchment paper or lightly grease your pan.
Melt the 8 ounces unsweetened chocolate baking squares and 4 ounces (1/2 cup) of sugar-free chocolate chips with the ½ cup of butter using a double boiler.
Keep stirring the mixture until completely melted and mixed.
In a separate bowl combine the almond flour, baking powder, sea salt, and spices and set aside.
Now to the cooled chocolate and butter mixture add the 4 eggs beating one at a time.
To this mixture add the vanilla extract, and sugar substitute.
To wet batter add the dry ingredients and stir with a spatula until just combined.
Chill the cookie dough for one hour in the fridge before baking.
Place spoonfuls of the chilled dough onto the parchment lined cookie sheets and bake for about 10 minutes. Note: Don't over bake these cookies to ensure they have the right consistency of chewy inside and crispy on the outside.
Notes
Use CODE: FITTOSERVE when placing any orders for Lakanto sugar substitute and receive a discount. 
Recommended Products
As an Amazon Associate and member of other affiliate programs, I earn from qualifying purchases.
Nutrition Information:
Yield:

24
Serving Size:

1
Amount Per Serving:
Calories:

160
Total Fat:

6.4g
Saturated Fat:

3.9g
Carbohydrates:

6.6g
Fiber:

1.1g
Sugar:

0.3g
Protein:

1.9g
SaveSave SaveSave SaveSave SaveSave SaveSave SaveSave SaveSave