This keto cream cheese chocolate pound cake recipe is everything you love about the original cream cheese pound cake, except that chocolate is the star ingredient.
It's rich, moist, and decadent! A keto chocolate pound cake that is sure to satisfy your craving for a dark chocolate cake while doing a ketogenic diet. And because it's cream cheese chocolate pound cake, the texture is moist and dense.
My recipe for low carb chocolate pound cake was inspired by my well-loved keto cream cheese pound cake. Do you know the one that has been pinned thousands of times and is a favorite in the keto community?
That keto cream cheese pound cake was birthed soon after Randy and I made the ketogenic diet a lifestyle choice. It was made to replace our family's go-to cake.
I also have a keto chocolate coconut flour pound cake in case it needs to be a nut-free option.
Looking for a muffin option? Do check out our keto chocolate cream cheese muffins too.
Oh and visit our keto sour cream chocolate cake if you prefer a sour cream-based cake.
Don't forget to visit our Keto Pound Cakes and Keto Cakes collection for more delicious keto-friendly treats.
Keto Chocolate Pound Cake
But this here keto chocolate loaf recipe, came to me in a dream. Yes, a dream. Has anyone else dreamt of a recipe before?
Make sure you remember to also check out our Keto Cream Cheese Recipes for other delicious recipes that feature cream cheese.
So, this is the first time I actually had a dream with a recipe. At least the first time that I can recall. Because for all I know, all my low-carb keto creations come via dreams.
Maybe it's just that I can't always remember them.
I've heard about musicians writing songs in their dreams, and that always struck me as something special. I guess it was kinda my turn to experience something similar.
Keto Cream Cheese Chocolate Pound Cake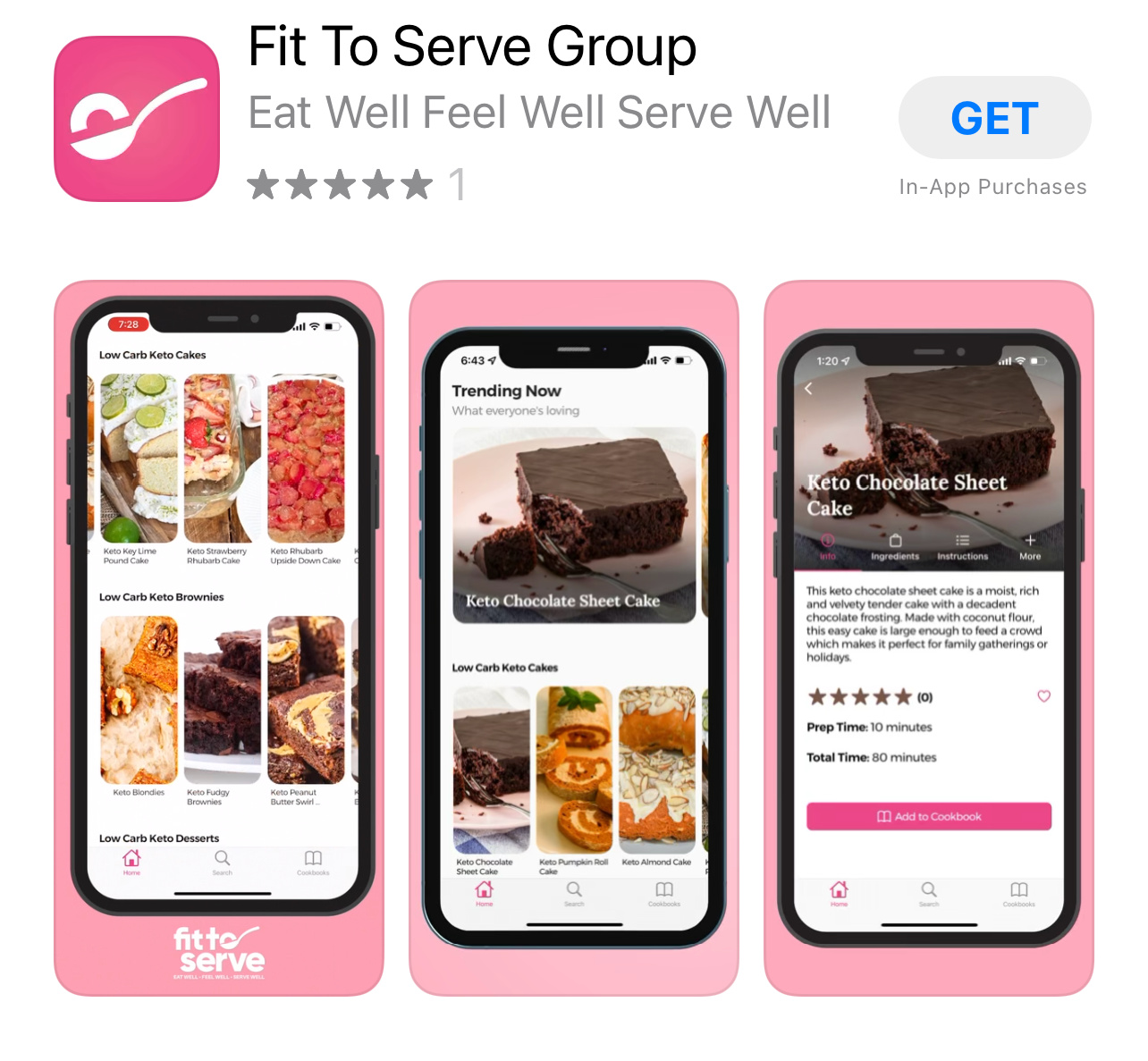 I think it's fair to say that the chances of this girl dreaming up a song are slim to none. That's the kind of experience left to maybe Randy, Michelle, or Peter the musicians in our family.
However, a dream about a keto recipe? Now that's something I should have seen coming.
Why? Well, with all the time I spend thinking about possible new keto recipes, I can't say it surprised me that one would eventually visit me in my dreams.
Although I may never be able to tell you what it's like to dream up a song, I can now tell you what it's like to write a recipe in a dream.
I remember waking up and thinking, did I just dream up a recipe for a keto cream cheese chocolate cake? Or am I just wanting chocolate again?
In the dream, I saw a glorious, rich, decadent keto chocolate pound cake (almond flour) that was dripping with layers of chocolate ganache. It was a thing of beauty I tell you.
Take a guess on what I had for breakfast that morning? Yup, a keto chocolate pound cake. Ha! Don't you dare judge me?
Going to the kitchen to create a chocolate version of my keto cream cheese pound cake was the first thing I did that day. Maybe not before my morning devotions, but soon afterward I was ready to see it manifest.
Disclosure: Some of the links below are affiliate links, meaning at no additional cost to you, I will earn a commission if you click through and make a purchase.
How To Make A Chocolate Keto Pound Cake
This recipe makes two 8-inch chocolate pound cakes but you can easily divide the recipe in half and have equal results. My recipe freezes beautifully. So why not enjoy one and freeze the other.
What's more, you can freeze the almond flour chocolate pound cake whole or in individual slices.
Gluten-Free Chocolate Pound Cake Ingredients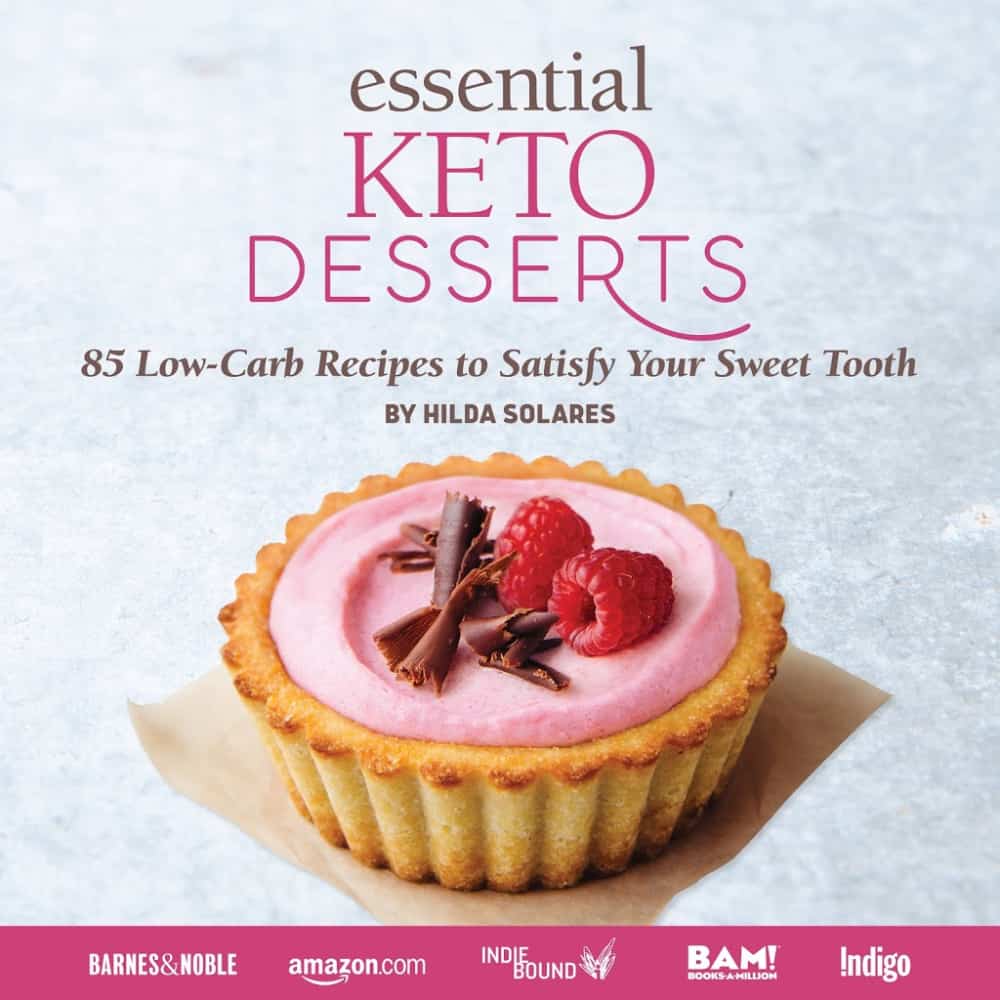 The following are the ingredients you'll need for this keto cake recipe and the chocolate ganache. Note that the full printable recipe card is at the bottom of the page.
Baking powder
Sea salt
Full-fat cream cheese, room temperature
Unsalted butter, room temperature
Eggs, room temperature
Keto-Friendly Chocolate ganache
Unsalted butter, melted
Refined coconut oil, melted
Heavy whipping cream
Giving God The Glory
I've mentioned it before, but it's worth repeating, how I give God ALL the glory for my recipes.
I am not saying that Jesus shows up in my kitchen and hands me a stick of butter or anything. Although, how cool would that be?
I am however saying, that I can sense Him guiding me as I formulate my recipes. That may sound odd to you, but it's how I approach everything in my life.
The Bible says that God is interested in the details of our lives. So why not get his opinion on it all then?
The Lord directs the steps of the godly. He delights in every detail of their lives. Psalm 37:23
Once I step into my kitchen and surrender my recipe idea to Him, I enter this creative space that allows me to quickly and effortlessly come up with a low-carb recipe.
I sense His delight as I combine one ingredient after another until a new recipe is birthed.
Trust me when I tell you that coming up with keto recipes, does not come easy for most food bloggers. It's common for a recipe to take five to ten tries before finally seeing the light of day.
But I can't say that's been my experience. In the early days of low-carb keto baking, I'll admit it was a bit rough and I did see my share of wasted ingredients.
That is until I wised up and reminded God that if He wanted me to do this assignment, He would also have to equip me. Yes, I talk to God that way. Don't you? Well you could you know, it's part of having a personal relationship with Jesus.
Easy Keto Recipes
Fortunately, most of my recipes come together rather painlessly. That my friends are God's divine favor over my life. AND why I will not take the credit for any of it.
So if you ever hear a tone of bragging in my writing as I gush over a recipe, it's because I know who's behind it.
Oh…and the few times I forget to include Jesus in the process, can you guess what happens? Mhmm, I fail miserably.
It's a glorious thing when you decide that living smack in the middle of God's will for your life is the only thing that really matters.
And for this girl, it's creating low-carb, keto recipes, teaching the lifestyle, and supporting others on their journey to complete transformation.
With all that being said, I am grateful that I have the Lord to guide me on this very rewarding path.
Tag Us
I sure hope you give this chocolate, moist, keto cream cheese chocolate recipe a try. Because if you loved the original one that inspired it, no doubt you will also enjoy this one.
Once you do please remember to tag us with your pictures on Instagram and Facebook. It's what keeps this girl encouraged.
Be sure to also check out our Amazon Store for recommendations. You might be surprised by how many great keto options are at your disposal.
Grab Our Books!
In case you don't know I have authored two books for you, Essential Keto Bread and Essential Keto Desserts both inspired by your requests over the years.
It's my prayer these keto cookbooks will help make keto a delicious breeze for you.
Join Our Jesus And Keto Movement
Looking for an online support system to help you stay the course on keto? As a family, we came to the keto diet looking at it from a Christian perspective. As believers, we live our lives supported by God's grace.
So when the Holy Spirit led us to combine our Christian faith and the keto diet, we did so in hopes of finding lasting transformation. When we followed the Holy Spirit's prompting to we got on the path to real transformation.
Knowing firsthand the benefits of this decision we have created a closed Christian group that is using the keto diet to transform their lives. We invite you to join our Private Facebook Group and see if it's not the key you have been missing.
Be sure to request our FREE Jesus and Keto E-Book (First 7 Days) We hope it blesses you.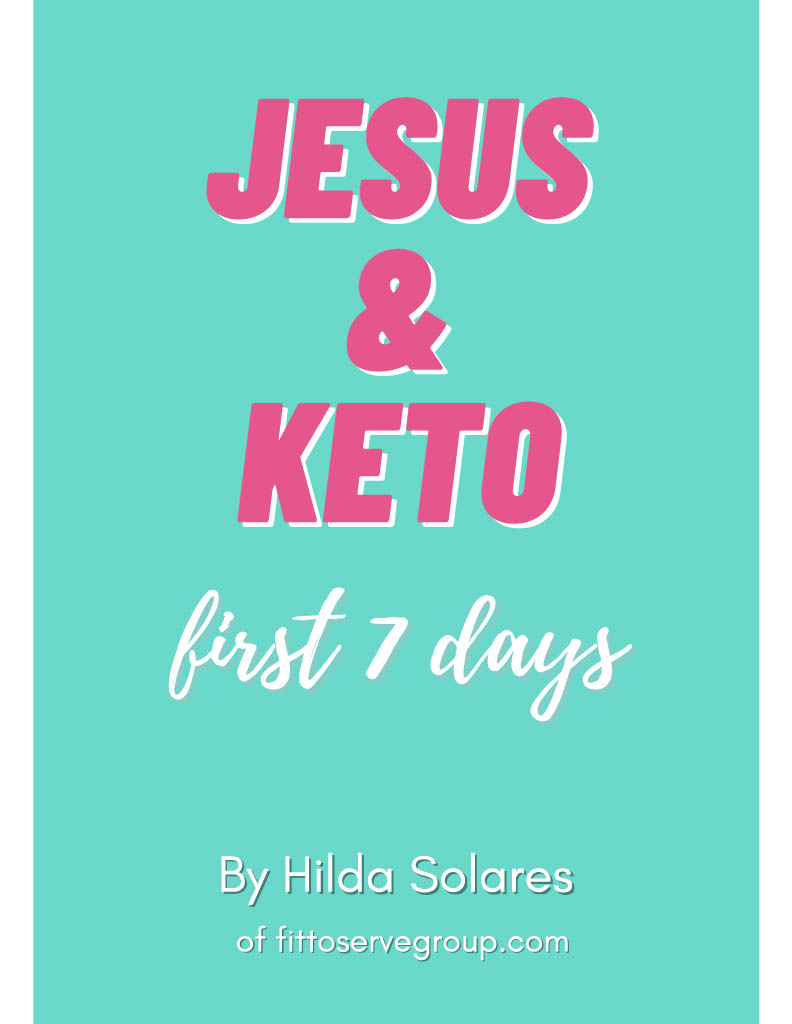 Fittoservegroup Keto App
Looking for a fast way to access our keto recipes? We got you covered. There's an app for that. Yup, there's a Fit To Serve Group App and it's going to make your keto diet a delicious breeze!
Access hundreds of recipes that are all sugar-free, gluten-free, and keto-friendly.
Enjoy early access to recipes before they go live on the website. Plus, bonus recipes that are exclusive to the app. Make your own personal cookbooks that you can use to organize your favorite recipes.
Search recipes by title, ingredients, keywords, and categories, and of course every recipe shows complete nutritional facts. Get the Fit to Serve Group App for easy-to-follow keto recipes made with easy-to-source ingredients.
The app is loaded with hundreds of yummy recipes for breakfast, lunch, dinner, snacks, and even desserts!
Learn more by visiting our Fit To Serve Group App Page.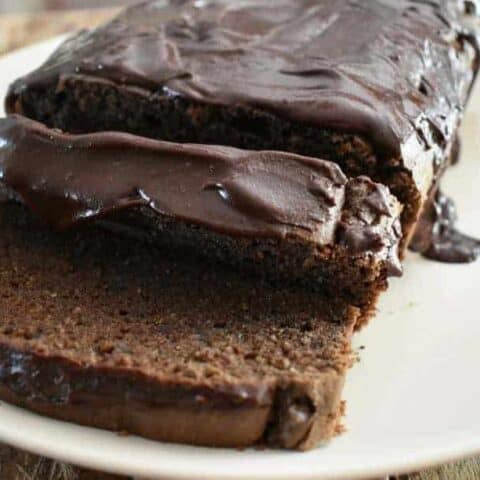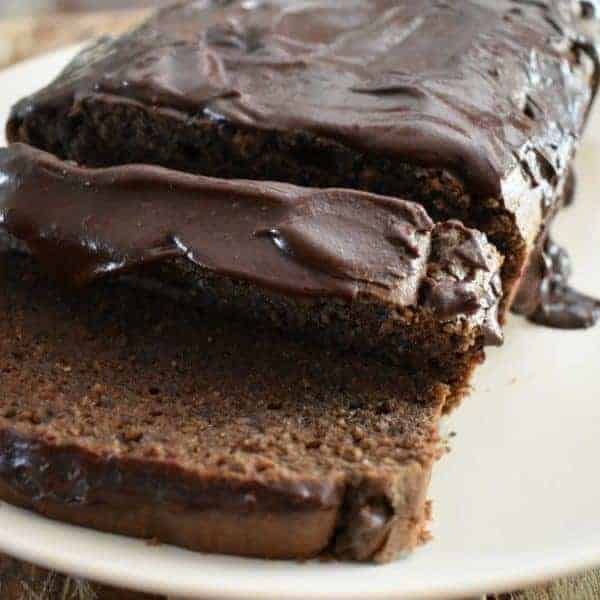 Dreamy Keto Cream Cheese Chocolate Pound Cake
Additional Time:
10 minutes
Total Time:
1 hour
20 minutes
This delicious keto cream cheese chocolate pound cake is a rich, moist, decadent cake that features a chocolate ganache that takes it to a whole nother level. It's the one recipe that is sure to silence your chocolate cravings while doing keto.
Ingredients
Keto Cream Cheese Chocolate Pound Cake
3 teaspoons of baking powder
1/2 teaspoon of sea salt
8 tablespoons of unsalted butter, room temperature
7 ounces of cream cheese, room temperature
8 eggs , room temperature
Chocolate Ganache
¼ cup of unsalted butter melted
2 ounces of baking chocolate
¼ cup of heavy whipping cream
2 tablespoons of coconut oil
Instructions
Preheat oven to 325 degrees
Grease two 8 inch loaf pans.
In a medium-size bowl combine the almond flour, cocoa powder, instant coffee, baking powder, and salt. Set aside.
In a large mixing bowl beat the softened butter and sugar substitute on high until light and fluffy.
Add the cream cheese and combine well until fully incorporated.
Add the eggs one at a time making sure to mix well after each addition.
Add all the dry ingredients mixing well until fully combined.
Lastly, add the melted baking chocolate in a stream and beat mixture until fully mixed.
Pour the batter into your two prepared loaf pans and bake for 60-70 minutes or until done.
Allow the cakes to cool for 15 minutes before taking it out of the mold and then wait until the cake is fully cooled before spreading the chocolate ganache.
Chocolate Ganache
Combine the melted butter, baking chocolate, sugar substitute (preferably powdered) until well combined.
Add the heavy whipping cream and mix till well incorporated.
Lastly, stir in the coconut oil.
Notes
This recipe makes two 8x5 inch loaves.
Recipe baking time adjusted: Based on a couple of suggestions I am reducing the recipe temperature to 325 degrees and having you bake the cakes for 70-90 minutes. This should ensure that the pound cakes cook more evenly.
Recommended Products
As an Amazon Associate and member of other affiliate programs, I earn from qualifying purchases.
Nutrition Information:
Yield:

22
Serving Size:

1
Amount Per Serving:
Calories:

187.2
Total Fat:

20.8g
Saturated Fat:

9.4g
Cholesterol:

89mg
Sodium:

99mg
Carbohydrates:

5.7g
Net Carbohydrates:

4.5g
Fiber:

1.2g
Sugar:

3.2g
Protein:

6.1g