My Keto cranberry muffins recipe combines the flavors of fresh cranberries and cream cheese for one delightful muffin. Perfect for breakfast, brunch or anytime you want a keto-friendly treat.
keto cranberry recipes like these muffins allow you to enjoy cranberries while on a low carb diet. These cranberry keto muffins are can be made with either fresh or frozen cranberries which makes them not only delicious but packed with good for you antioxidants.
When fresh cranberries make an appearance while in season, my family goes into a bit of a frenzy. It seems everyone who visits me feels compelled to bring me a bag or two of fresh cranberries. Probably because they know I will make good use of them to make a low carb cranberry recipe.
This unexplained generosity is the reason it's not uncommon for me to have up to ten bags of frozen cranberries in my freezer. I am not the least bit exaggerating. What's a girl to do with the abundance of cranberries? Create new recipes for you, of course? And this is how my recipe for low carb cranberry muffins was birthed.
I have a complete list of Keto Cakes that as a fan of muffins, cupcakes, or cakes you will also enjoy. Make sure you remember to also check out our Keto Cream Cheese Recipes for other delicious recipes that feature cream cheese.
Keto Cranberry Muffins
Disclosure: Some of the links below are affiliate links, meaning at no additional cost to you, I will earn a commission if you click through and make a purchase.
I suspect all that experimenting is what encourages my family to keep that freezer nice and full. So, if you've tried this recipe for keto cream cheese cranberry muffins and it's caused you to fall in love with baking again, I guess you can thank my family for this.
There is something quite special about biting into a low carb cream cheese muffin that's packed with juicy cranberries. The combination of cream cheese, coconut, and cranberries make for the perfect little healthy muffin.
I especially enjoy serving these as a quick breakfast, or for a lazy brunch with the family. But who am I kidding, these keto cream cheese cranberry muffins are welcomed at any time of day. So, don't make the mistake that they are only a morning option.
These cranberry muffins are light and fluffy and come together quickly. The best part is that cranberries are low in carbs and high in fiber and because they pack so much flavor, a little goes a long way.
How To Make Keto Cranberry Muffins
What's more, cranberries are anti-inflammatory, full of phytonutrients, antioxidants, and packed with vitamin C. However, the caveat is that you want to make sure to use fresh or frozen fresh cranberries since dried cranberries are typically very high in sugar.
The bright, tart flavor of cranberries pairs well with either lemon or orange extract. I also included a recipe for a glaze made with confectioner's sugar-substitute, I like using Lakanto powdered or Swerve Confectioners.
These muffins are made with finely milled almond flour. Something that I recommend is measuring your almond flour and then sifting it. Doing so will produce a lighter muffin. I encourage you to visit our Keto Baking Tips for more of my tried and true ketogenic baking advice.
Health Benefits of Cranberries
Rather than fight my family's need to hoard cranberries, I've just learned to leave a dedicated area for them in my freezer. Not to mention that it allows me to enjoy keto cranberry recipes all year long.
So these days when my family shows up with yet another bag of cranberries, I cheerfully shove them in a corner of my freezer.
But why so much excitement over these bright red berries? Maybe, it's because they are packed with flavor and nutrition.
Truth is, no one really knows how cranberries became part of our holiday culture here in the states, but historians speculate that it had something to do with the Native Americans, who used cranberries widely.
They not only used cranberries for food but even for medicine and as a way to dye their clothing. Pretty genius huh? Well, I don't mind seeing cranberries as medicine but you won't see me dyeing any cloth with them, because this girl would rather see them in a keto cream cheese muffin.
Cranberries are considered healthy, due to their high nutrient and antioxidant content. Do you know that cranberries are considered to be a super-food?
That's because they have been linked to lowering the risk of urinary tract infections, aid in boosting the immune system, decreasing blood pressure, and even preventing certain types of cancer.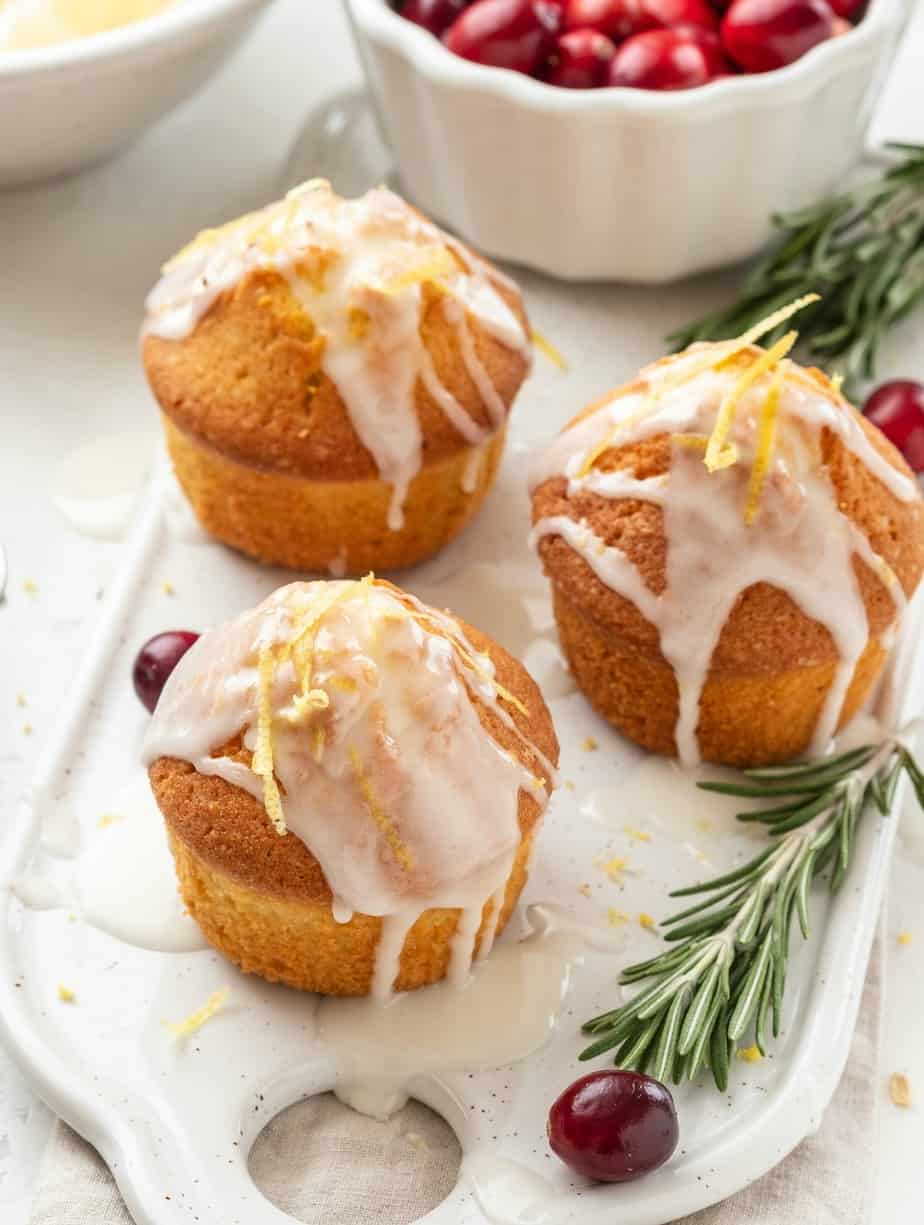 Why The Need To Stock Up On Cranberries?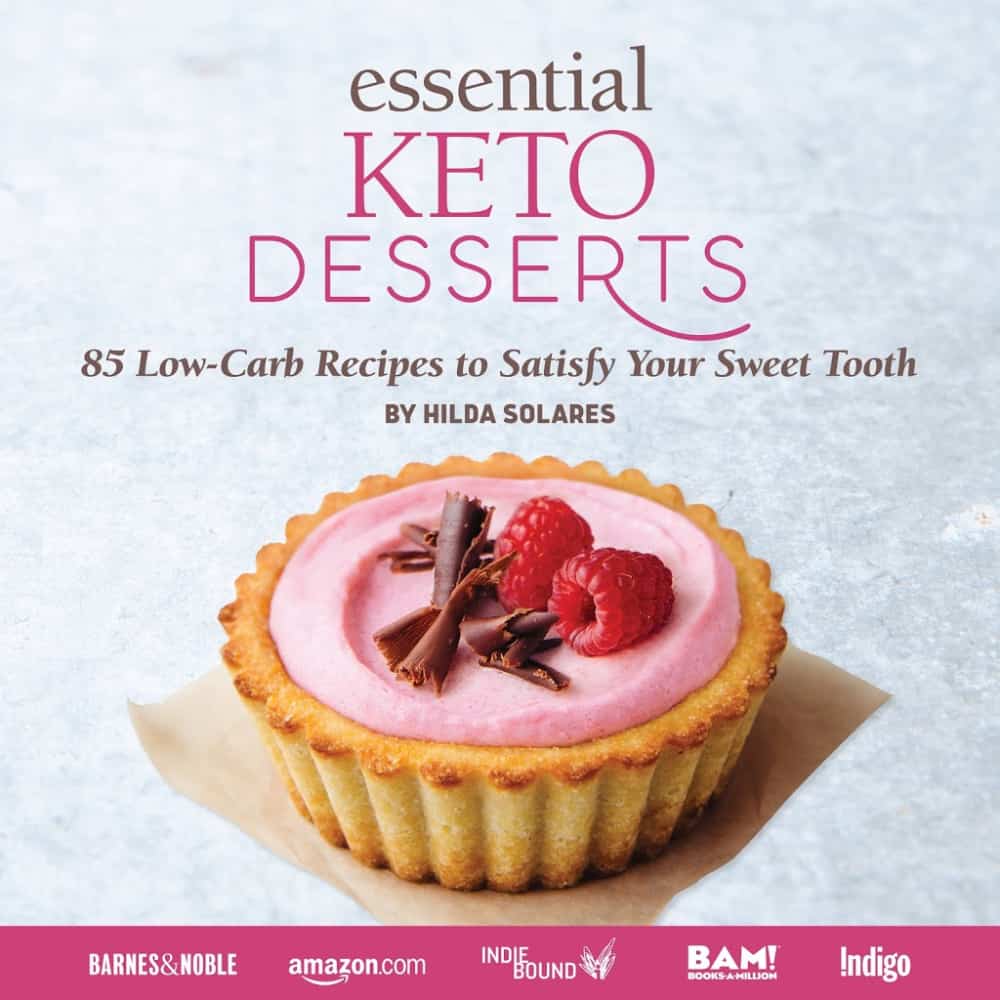 I suspect that my family's fascination with cranberries has more to do with how tasty they are, but I'm thrilled they are also getting some added nutrition with every serving of my low carb keto cranberry coconut muffins.
Thankfully, cranberries also happen to be low in carbs and can, therefore, can be used safely in a low carb diet, a win-win in our family.
If you are a fan of cranberries you should also check out my keto cranberry orange bread and my keto cranberry orange cream cheese cookies. These make a lovely seasonal addition to any family gathering.
Tag Us
I sure hope you will give this recipe a try. Once you do, make sure you remember to tag us on Instagram and Facebook. It's what keeps this girl encouraged to keep sharing and perfecting her recipes.
Also, check out our Amazon Store for our recommendations. You might be surprised by how many great keto options are at your disposal.

Holiday Keto Hack To Stay On Track!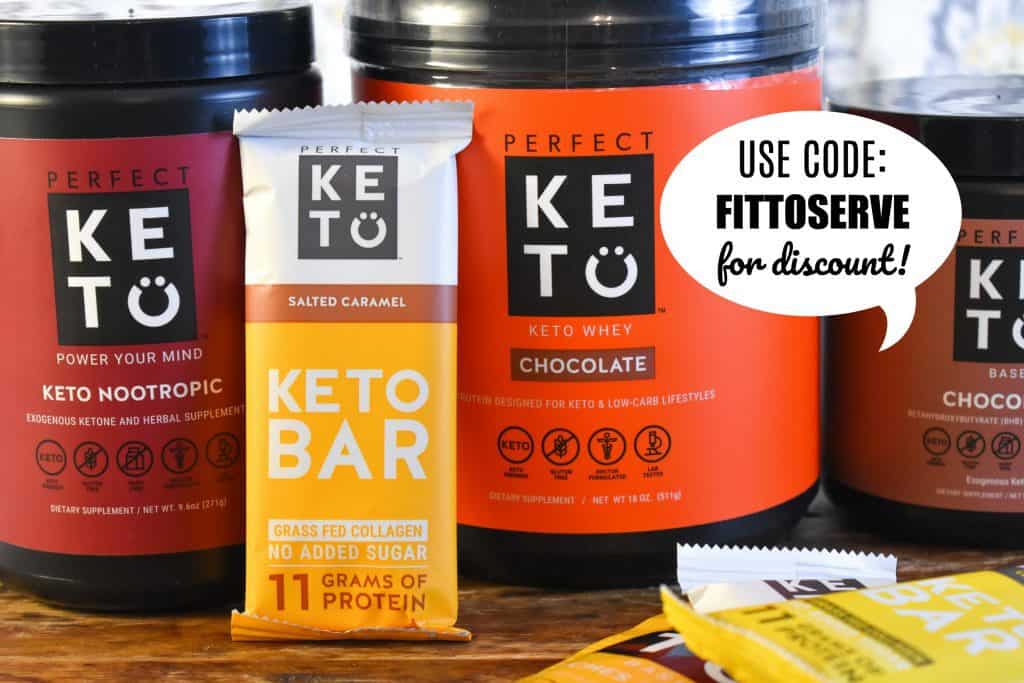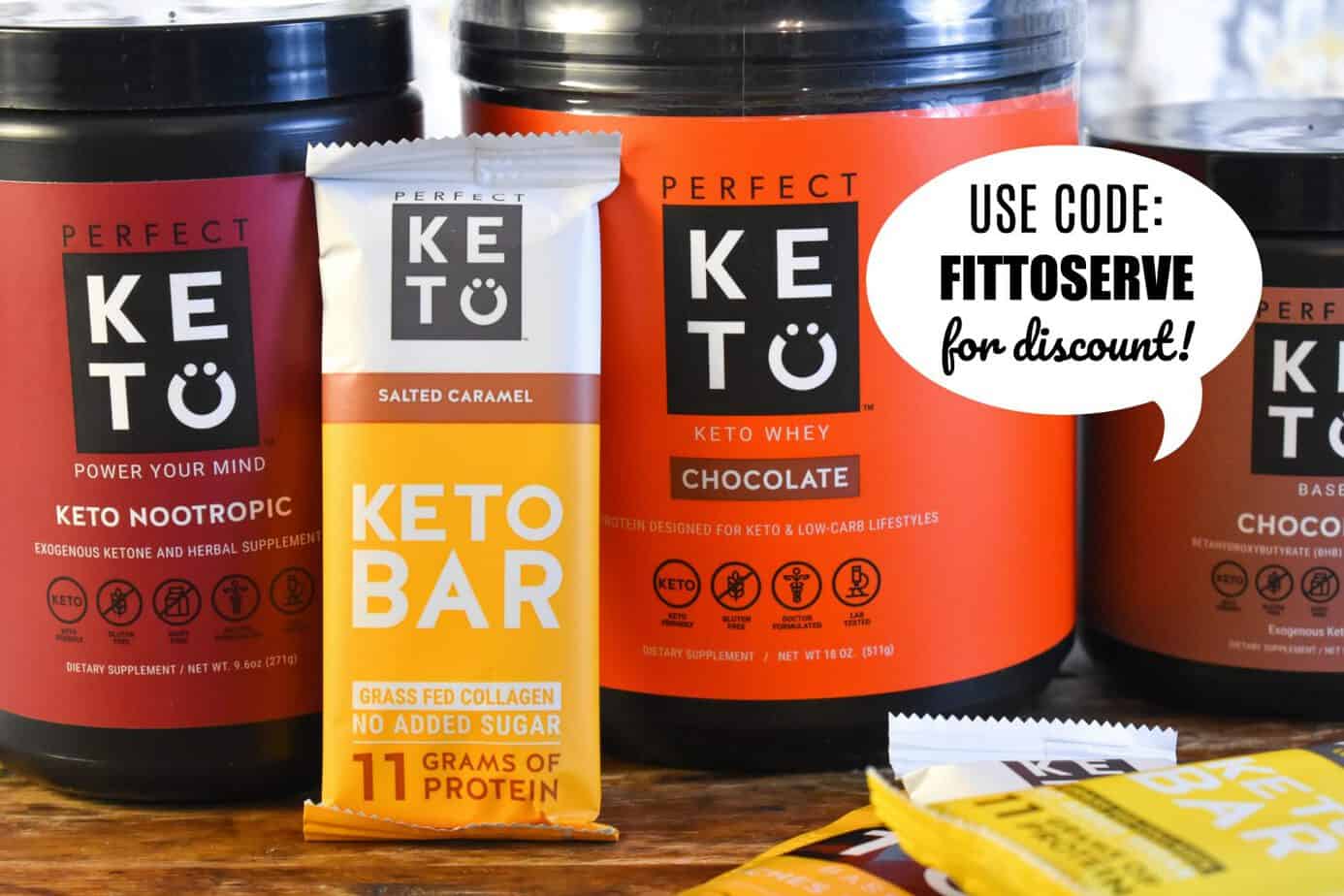 Arming yourself with keto recipes is certainly key in doing this diet long enough to see the many benefits. But even with the best low carb ketogenic recipes sometimes additional help is needed.
This is when we also encourage you to have the right supplements to help you get and stay in ketosis. Because when you have the right tools the keto diet becomes easier.
Perhaps you've struggled to get into ketosis consistently on your low carb keto diet, or you've hit a plateau that doesn't seem to budge, consider using Perfect KETO's bundle to assist you. It's a great way to see the benefits sooner rather than later.
You'll learn how to elevate your ketones naturally enter into ketosis more quickly. Being at a deeper level of ketosis will help reduce your appetite, carb cravings, and give you lasting energy. These are the things you want to see happen as they make this diet sustainable and it's why we recommend them.
Perfect Keto has offered our readers a 15% discount on their products. Simply use this link for all qualifying products and the code FITTOSERVE at checkout.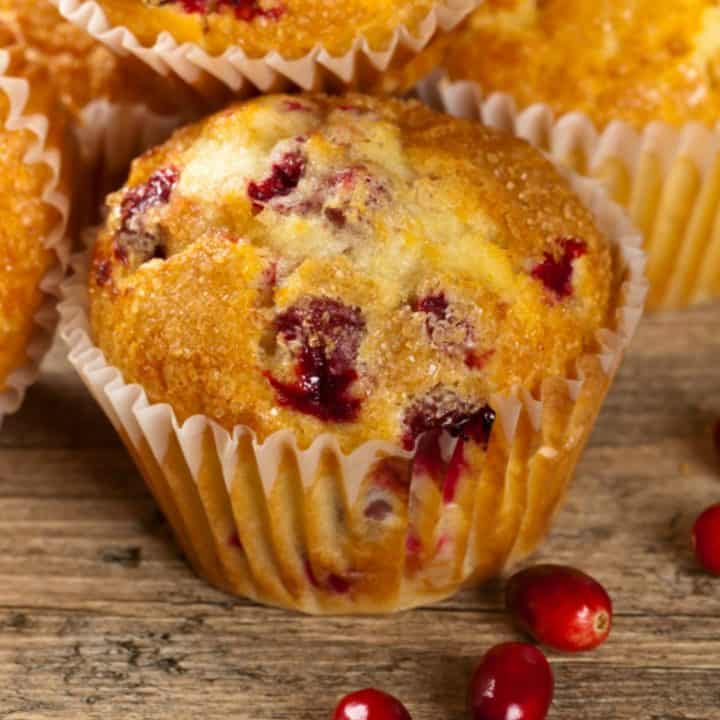 Keto Cranberry Muffins
These keto cranberry muffins recipe combine the flavors cranberries with cream cheese for a perfect seasonal, keto-friendly treat.
Ingredients
2 cups of fresh or frozen whole cranberries
1/4 unsweetened coconut flakes (optional)
2 teaspoons of baking powder
½ tsp of sea salt
1/2 teaspoon of lemon or orange zest
8 eggs , room temperature
8 oz full-fat cream cheese, room temperature
1 tsp of lemon or orange extract.
½ cup unsalted butter , room temperature
Orange Glaze, optional
3/4 cup of confectioner's sugar substitute, I use Lakanto
3 tablespoons of freshly squeezed lemon juice
2 tablespoons of heavy whipping cream
1 teaspoon of orange or lemon extract
2 teaspoons of orange or lemon zest
Instructions
Pre-heat oven to 350 degrees.
Measure and sift the almond flour and set aside.
In a large bowl using an electric mixer combine the cream cheese, butter, and beat on high until light and fluffy.
Add the sugar substitute and continue to mix well.
Add the whole eggs one at a time, making sure that they are fully incorporated.
Stir in the sifted almond flour, salt, baking powder, lemon or orange zest, orange or lemon extract, and mix well.
Lastly, fold in the 2 cups of whole cranberries, unsweetened coconut flakes and mix until the batter is fully incorporated.
Pour cake batter into two cupcake lined muffin pans.
Bake for 20-25 minutes or until an inserted toothpick comes out clean.
While the muffins bake you make the optional glaze.
Muffins can be stored for up to 5 days in the refrigerator or frozen without the glaze for up to 3 weeks.
Keto Orange Glaze
In a small bowl whisk the confectioner's sugar substitute, lemon juice, orange or lemon zest, orange or lemon extract, and heavy cream. Stir until fully combined.
Drizzle the tops of the muffins once they have fully cooled.
Notes
I have included in the recipe the option to use lemon or orange zest and extract in both the batter as well as the glaze. The glaze is not included in the nutritional facts. You can also opt to sprinkle the tops of the muffins with a total of two tablespoons of granulated sugar-substitute prior to baking instead of the glaze.
The addition of unsweetened coconut flakes is optional but add another layer of texture.

Recommended Products
As an Amazon Associate and member of other affiliate programs, I earn from qualifying purchases.
Nutrition Information:
Yield:

24
Serving Size:

1
Amount Per Serving:
Calories:

195
Total Fat:

17.8g
Saturated Fat:

8.4g
Cholesterol:

75mg
Sodium:

76mg
Carbohydrates:

4.3g
Net Carbohydrates:

2.2g
Fiber:

2.1g
Sugar:

1.3g
Protein:

5.5g