Yummy Keto Cranberry Coconut Muffins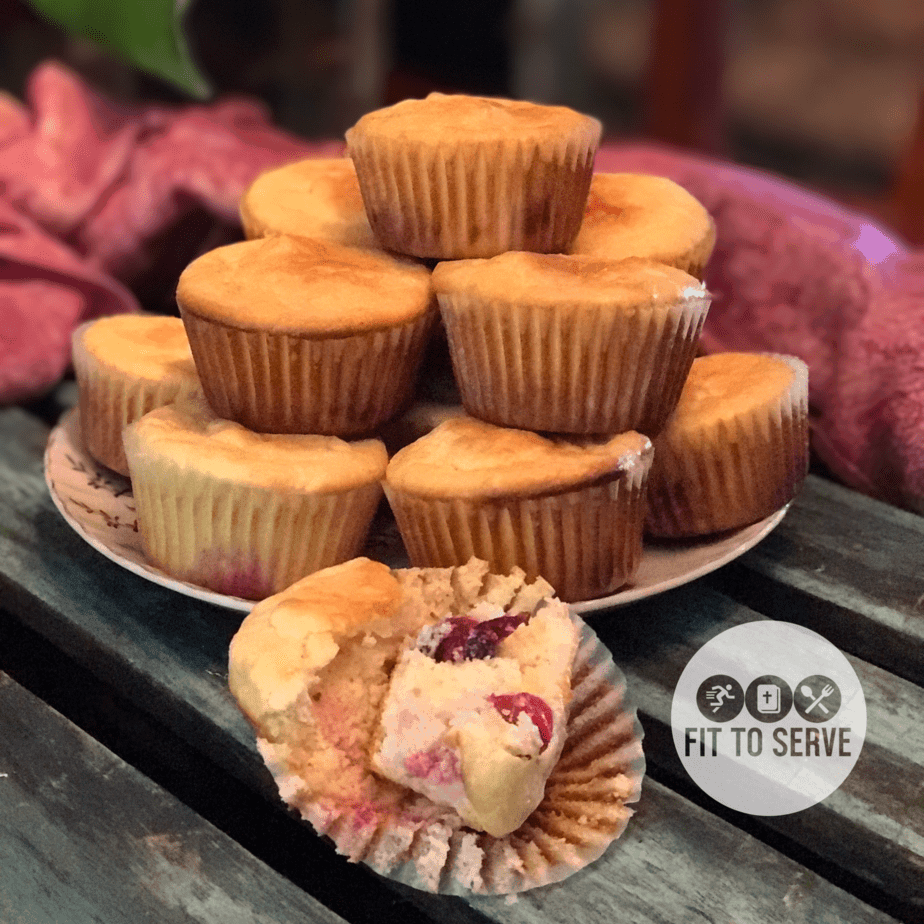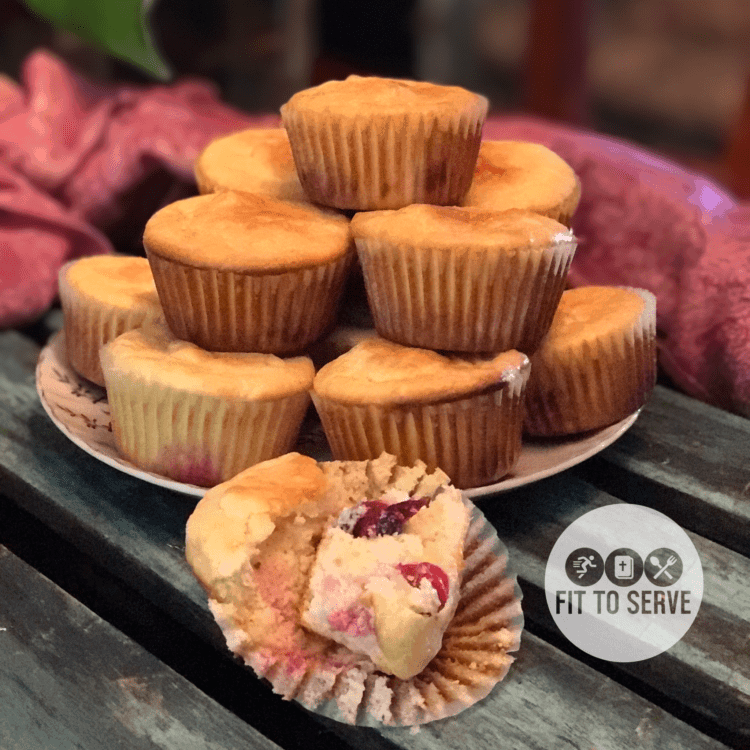 My Keto cranberry coconut muffins recipe combines the flavors of fresh cranberries, coconut and cream cheese for one delightful muffin. Perfect for breakfast, brunch or anytime you want a keto friendly treat.
Sharing my recipe for keto cranberry coconut muffins so you have a great treat that allows you to enjoy fresh cranberries while on a low carb keto diet. These keto cranberry cream cheese coconut muffins are bursting with fresh cranberries making them not only delicious but packed with good for you antioxidants.

When fresh cranberries make an appearance early in the season, my family goes into a bit of a frenzy. It seems everyone who visits me feels compelled to bring me a bag or two of fresh cranberries.
The Making Of Keto Cranberry Cream Cheese Muffin Recipe
This unexplained generosity is the reason it's not uncommon for me to have up to ten bags of frozen cranberries in my freezer. I am not the least bit exaggerating. What's a girl to do with the abundance of cranberries? Create new recipes for you, what else?
And this is how my recipe for keto cranberry coconut muffins was birthed.
I suspect all that experimenting is what encourages my family to keep that freezer nice and full. So, if you've tried this recipe for keto cream cheese cranberry muffins and it's caused you to fall in love with baking again, I guess you can thank my family for this.
I have a complete list of Keto Cakes  that as a fan of cakes I encourage you to also visit. Make sure you remember to also check out our Keto Cream Cheese Recipes for other delicious recipes that feature cream cheese.
There is something quite special about biting into a low carb cream cheese muffin that's packed with juicy cranberries. The combination of cream cheese, coconut and cranberries make for the perfect little healthy muffin.
I especially enjoy serving these as a quick breakfast, or for a lazy brunch with the family. But who am I kidding, these keto cream cheese cranberry muffins are welcomed at any time of day. So, don't make the mistake that they are only a morning option.
Health Benefits of Cranberries
Rather than fight my family's need to hoard cranberries, I've just learned that it's worth the space they take up in my freezer if it allows me to enjoy a low carb muffin packed with cranberries any time of the year.
So these days when my family shows up with yet another bag of cranberries, I cheerfully shove them in a corner of my freezer.
But why so much excitement over these bright red berries? Maybe, it's because they are packed with flavor and nutrition.
Truth is, no one really knows how cranberries became part of our holiday culture here in the states, but historians speculate that it had something to do with the Native Americans, who used cranberries widely.
They not only used cranberries for food but even for medicine and as a way to dye their clothing. Pretty genius huh? Well, I don't mind seeing cranberries as medicine but you won't see me dyeing any cloth with them, because this girl would rather see them in a keto cream cheese coconut muffin.
Cranberries are considered healthy, due to their high nutrient and antioxidant content. Do you know that cranberries are considered to be a super-food?
That's because they have been linked to lowering the risk of urinary tract infections, an aid in boosting the immune system, decreasing blood pressure and even in preventing certain types of cancer.
Why The Need To Stock Up On Cranberries?
I suspect that my family's fascination with cranberries has more to do with how tasty they are, but I'm thrilled they are also getting some added nutrition with every serving of my low carb keto cranberry coconut muffins.
Thankfully, cranberries also happen to be low in carbs and can, therefore, can be used safely in a low carb keto diet, a win-win in our family.
If you love this recipe, you really need to check out a few of my other cranberry rich recipes. Like my keto pumpkin and cranberry skillet cake. A fabulous way to combine the flavors of pumpkin and cranberries.
And my keto cranberry orange cream cheese cookies. These cookies combine the flavors of cream cheese, cranberries, coconut with just enough orange extract to make them a wonderful holiday treat.
Keto Holiday Hack To Stay On Track!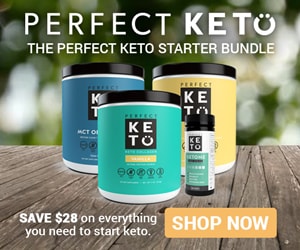 Besides my easy to duplicate low carb keto recipes, people reach out to me for advice on how to start this diet.
When they do, I refer them to a couple of links on my blog like my Keto Grocery List and my Low Carb Cream Cheese Pound Recipe send them to my Jesus and Ketones page that shows how we combine our faith with this lifestyle and then point them to the use of Pruvit's Exogenous Ketones.
What We Learned
Why am I such a fan of exogenous ketones? Probably because we have seen firsthand evidence in our Fittoserve Group Community on how it's helping them do a low carb keto diet consistently.
The use of exogenous ketones is an especially great tool for individuals who are just starting the diet and their bodies are still not accustomed to using ketones,  for fuel.
They may even help our bodies become fat-adapted easier by training it to recognize ketones. That being said, what people love the most about them is that it helps with carb cravings, the great focus it provides and the added energy that comes from elevated ketones.
Not familiar with exogenous ketones?
I've written an extensive article about why we endorse them.  Perhaps my post can help answer some of your pressing questions.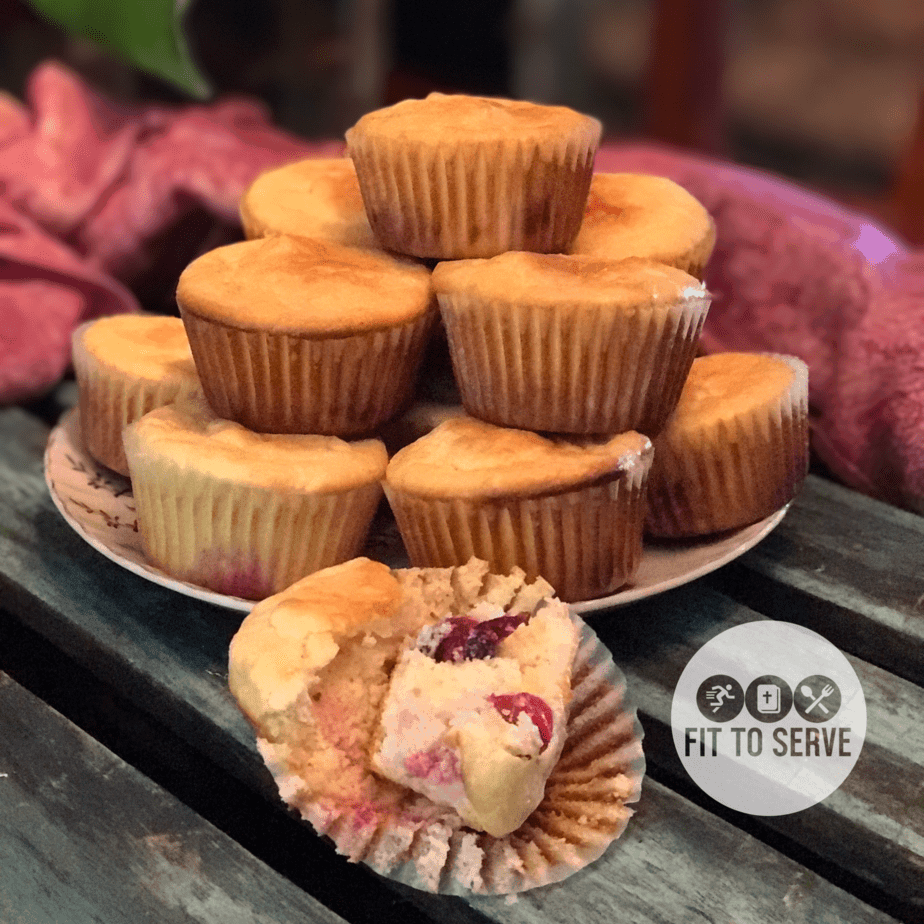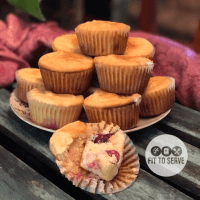 Keto Cranberry Coconut Muffins
A low carb keto cranberry coconut muffin recipe. This recipe combines the flavors of cream cheese, coconut, cranberries for a perfect keto friendly treat.
Ingredients
2 cups of fresh or frozen whole cranberries
3 tsps baking powder
½ tsp of sea salt
1/2 teaspoon of lemon zest
8 eggs
8 oz softened cream cheese
½ cup softened butter
1 tsp of vanilla
4 tablespoons of fresh lemon juice
Instructions
Pre-heat oven 350 degrees
In a large standup mixer add the cream cheese, butter and beat on high until light and fluffy.
Add the sugar substitute and combine well.
Add the 8 eggs one at a time, making sure that it is fully incorporated.
Stir in the almond flour, coconut, salt, baking powder, lemon rind and mix well.
Lastly, fold in the 2 cups of whole cranberries, lemon juice and mix until the batter is fully incorporated.
Pour cake batter into two cupcake lined muffin pans.
Bake for 20-25 minutes or until an inserted tooth pick comes out clear.
Recommended Products
As an Amazon Associate and member of other affiliate programs, I earn from qualifying purchases.
Nutrition Information:
Yield:

24
Serving Size:

1
Amount Per Serving:
Calories:

195
Total Fat:

17.8g
Saturated Fat:

8.4g
Cholesterol:

75mg
Sodium:

76mg
Carbohydrates:

5.1g
Fiber:

2.9g
Sugar:

1.3g
Protein:

5.5g