My recipe for keto cream cheese almond flour bread makes a great basic white bread loaf. The perfect almond flour bread for when you are missing bread while doing keto.
It has an airy, light texture that is not at all eggy. Best of all it's made with easy to come by ingredients.
This keto cream cheese bread uses only butter, eggs, cream cheese, and almond flour. That's right no hard to pronounce ingredients are in this simple recipe.
Probably the number one food item that people miss when they go keto, is bread. Thankfully, this recipe for keto cream cheese bread made with almond flour will help silence those cravings.
This keto bread with cream cheese mimics white bread but if you want a whole wheat substitute, I recommend you try our Keto High Fiber Bread recipe.
If you're needing a low carb bread made with coconut flour, check out my recipe for Keto Cream Cheese Coconut Flour Bread. Because it uses coconut flour it's a great tree nut-free option.
I also have several keto bread recipes on the site that people are using on a regular basis. A couple of popular ones right now are both my Keto Cornbread Recipe made with almond flour and my Keto Coconut Flour Cornbread.
Also to check out my Keto Cream Cheese Recipes for more keto-friendly recipes that use cream cheese.
Since this recipe is made with almond flour and it's what you prefer to use, I recommend you visit our keto almond flour recipes for more delicious options.
Keto Cream Cheese Almond Flour Bread
With a basic almond flour and cream cheese bread recipe like this, you have no need to be missing bread while doing keto. This bread slices and toasts beautifully or bake in a muffin tin for individual keto rolls.
I know firsthand what it feels like to miss bread when doing a keto diet. I was that girl who LOVED to make homemade bread and made it all the time for our family and friends. To have to say goodbye to bread was not easy. But I knew it was a must if I was going to succeed.
Almond Flour Bread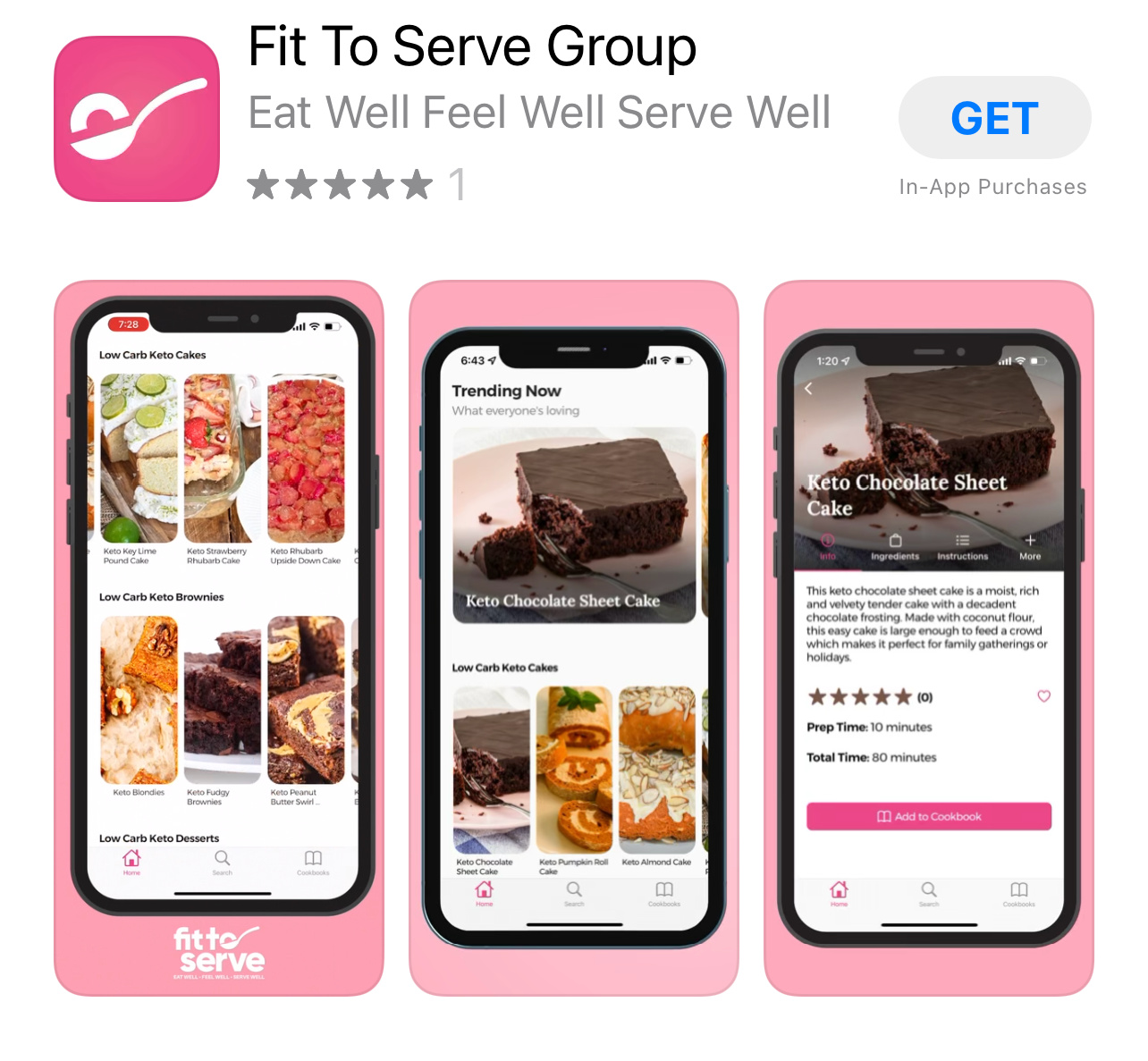 There is a special backstory to this almond flour bread recipe. You see it was the fans of my very popular Keto Cream Cheese Pound Cake that made me aware that if you removed the sweetener from that pound cake recipe it made a fantastic bread recipe too.
When I heard about this, I thought it was a genius idea. I then thought why on earth had this not occurred to me? Well, thankfully my lovely readers pointed this out to me.
Keto Bread With Cream Cheese
The creativity of the low carb community never ceases to amaze me. They have come up with all sorts of hacks to replace the high carb foods they've missed.
From using alternative flours in keto baking to making breading from pork rinds, the keto community is known for their out of the box ideas.
The first time I took my readers' advice I used my recipe for keto cream cheese coconut flour cake. I removed the sweetener and baked the recipe in a tin for rolls and it was well-received.
But it was time I shared how easy it is to also make a keto bread that's made with almond flour too.
How To Make Keto Cream Cheese Almond Flour Bread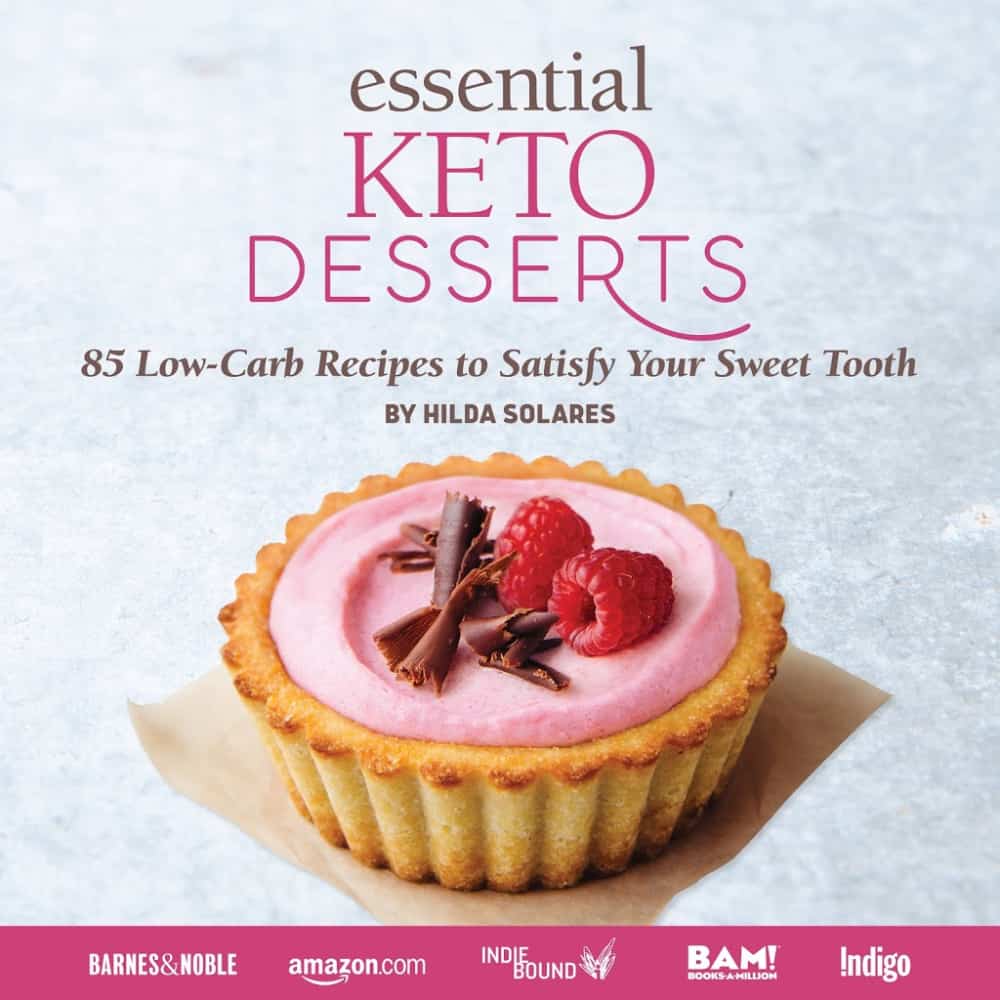 Disclosure: Some of the links below are affiliate links, meaning at no additional cost to you, I will earn a commission if you click through and make a purchase.
The following are all the ingredients you'll need to make this keto-friendly bread.
I highly recommend that all your wet ingredients always be at room temperature before mixing. It will make the process of incorporating all the ingredients smoother plus the final outcome is always consistent.
Notice that I do not use low-fat cream cheese in this recipe nor do I use the kind of cream cheese that is whipped with air and comes in a tub. Unfortunately, that type of cream cheese will not garner good results so use the kind that comes in a foil brick instead.
I add one tablespoon of sugar substitute to the batter. This is totally optional. However, traditional white bread has a little bit of sweetness and I wanted to mimic the flavor perfectly. I use a granulated sugar substitute for this. Use your favorite since any number of them will work in this keto cream cheese bread recipe.
How To Store Your Almond Flour Bread
This keto bread recipe stores well both sliced or whole in the refrigerator for up to 7 days. Just remember to keep it covered so that it does not absorb the flavor of anything else that may be in your fridge.
Alternatively, you can freeze this keto cream cheese bread. You can choose to slice it prior to freezing or freeze the entire loaf whole.
Just remember you need to make sure it's covered well with cling wrap and foil or place the almond flour bread slices or whole loaf in a freezer bag. The bread will freeze well for up to 30 days.
Tag Us
My failed attempts when I first went keto are what caused me to be very intentional with my Keto Baking recipes today. I threw away so many ingredients in the beginning and I never want anyone to be so frustrated that they give up on the diet before they can see long-lasting results.
Even though those early days were not fun, the fact that I stayed the course has made this journey very rewarding. Besides, if I had quit at the first sign of struggle, I would not have had the opportunity to engage with you all.
In case you don't know I have authored two books for you, Essential Keto Bread and Essential Keto Desserts both inspired by your requests over the years. It's my prayer these keto cookbooks will help make keto a delicious breeze for you.
I sure hope you will give this keto bread recipe with cream cheese a try. Once you do, make sure you remember to tag us on Instagram and Facebook. It's what keeps this girl encouraged to keep sharing and perfecting her recipes.
Also, check out our Amazon Store for our recommendations. You might be surprised by how many great keto options are at your disposal.
Join Our Jesus And Keto Movement
Randy and I came to the keto diet looking at it from a Christian perspective. As believers, we live our lives supported by God's grace.
So when the Holy Spirit led us to combine our Christian faith and the keto diet, we did so in hopes of finding lasting transformation.
To say we needed God's intervention is putting it mildly. When we followed the Holy Spirit's prompting to we got on the path to real transformation.
Knowing firsthand the benefits of this decision we have created a closed Christian group that is using the keto diet to transform their lives. We invite you to join our Private Facebook Group and see if it's not the key you have been missing.
Favorite Keto Hack To Stay On Track!
Perhaps, you've struggled to get into ketosis consistently on your low carb keto diet, or you've hit a plateau that doesn't seem to budge, consider using Perfect KETO exogenous ketones.
By using exogenous ketones you will naturally elevate your ketones allowing you to enter into ketosis more quickly.
Being at a deeper level of ketosis will help reduce your appetite, carb cravings, and give you lasting energy. It's been our experience that the use of exogenous ketones helps make the low carb keto lifestyle a viable sustainable option.
Honestly, it's like having willpower in a cup. Learn more about the science behind both exogenous and endogenous ketones and have your questions answered from a doctor's perspective.
Make sure you also pick up your free and complete guide to understanding ketosis. Then begin the ketosis diet easily with this Start-Up Guide to the Ketosis Diet.
Wondering which foods you should avoid when doing Keto? This Keto Food Guide will assist you in doing the Keto Diet correctly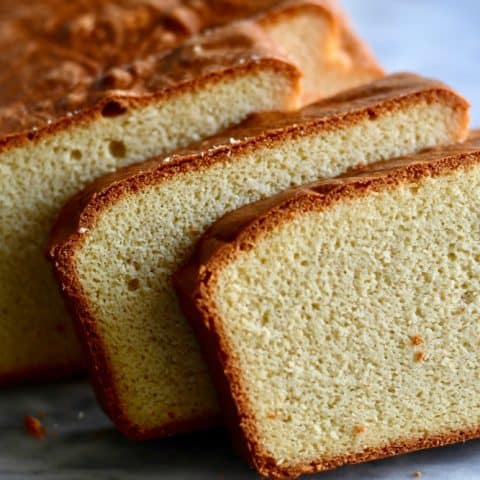 Keto Cream Cheese Almond Flour Bread
A recipe for keto cream cheese almond flour bread. It makes a great basic white bread loaf. The perfect low carb bread for when you are missing bread while doing keto. It has an airy, light texture that is not at all eggy. Best of all it's made with easy to come by ingredients.
Ingredients
2 tsp baking powder
1/2 tsp of sea salt
4 tablespoons unsalted butter room temperature
4 eggs
Instructions
Preheat oven to 350 degrees
Measure and sift your almond flour.
In a medium-sized bowl combine the almond flour, baking powder, salt. Set aside.
In a large bowl using an electric mixer blend on high the butter with the tablespoon of sugar substitute until the mixture is light and fluffy and well incorporated.
Next, add the room temperature cream cheese and mix well with the electric mixer.
Add the eggs one at a time making sure to mix well after each addition with the electric mixer set to medium-low.
Lastly, add the dry ingredients: the almond flour, baking powder, salt and mixing well until batter is fully combined with the electric mixer setting at low.
In a well-greased 8 inch, loaf pan, bake the bread for 30 to 40 minutes until golden brown on top. Bread will be done once an inserted toothpick comes out clean.
If making rolls bake in a 12 capacity muffin tin for 20-25 minutes. This makes 12 rolls
Allow bread to cool in the pan for about 10 minutes and then remove the bread and allow to fully cool on a baking rack before slicing.
Store your keto cream cheese bread loaf in the refrigerator for up to 7 days or frozen for 30 days.
Recommended Products
As an Amazon Associate and member of other affiliate programs, I earn from qualifying purchases.
Nutrition Information:
Yield:

12
Serving Size:

1
Amount Per Serving:
Calories:

102
Total Fat:

9.6g
Saturated Fat:

4.8g
Cholesterol:

74mg
Sodium:

124mg
Carbohydrates:

1.9g
Net Carbohydrates:

1.6g
Fiber:

0.3g
Sugar:

0.3g
Protein:

3.1g