I can't wait to share my recipe for Keto Cranberry Brownies with you. If you're looking for a low carb treat that is worthy to make it to your holiday table, these brownies are it.
The contrast of rich chocolate goodness with the tartness of cranberries makes for one delicious keto cranberry brownie. They are so good that your loved ones won't even know that what they just tasted was keto-friendly.
If you've never combined chocolate with cranberries you really, really need to. I mean like REALLY you do.
Prior to this recipe for cranberry brownies, I had never combined cranberries and chocolate in a recipe. In fact, I had never even tasted this combination before.
To be honest I don't know if I can fully describe just how delectable these keto brownies turned out. So please just trust me and give them a try. I promise you won't be disappointed.
So I have a confession to make about my recipes. Because contrary to some other food bloggers who spend weeks planning out their next recipe, mine are usually inspired by either craving or the need to create something quick for the company.
This has resulted in creating quite a few keto desserts including cookies. I have a complete list of Keto Cookies that any cookie lover doing keto would enjoy exploring.
Take for instance these keto cranberry brownies, the inspiration came to me coming home from our Sunday family lunch after church.
Knowing my kids would be spending the rest of the day with us meant that this momma needed a simple keto dessert to share with them.
It was then that the idea of using cranberries and chocolate together occurred to me. And so as soon as we got home I ran into my kitchen to quickly put the recipe together.
I will say that I'm sure the fact that my freezer is jammed packed with cranberries played at least some role in these keto cranberry brownies. Because this girl is always wanting an excuse to use cranberries when they are in season.
Keto Cranberry Brownies
You should know that I did use my Michelle's Keto Brownie recipe as the base for these beauties. Because why mess with perfection? I'm sorry for that major brag, it seems my excitement sometimes gets the best of me.
But here's the thing, my Michelle's keto brownies were inspired after she challenged me to revamp her favorite high-carb brownie recipe into a keto brownie that could fool her taste buds.
That challenge was accepted and it produced the richest keto brownie ever. This stuff is flat-out delicious. Plus, it's a breeze to make. If that's not a winning combination I don't know what is.
Knowing that the keto brownie recipe already worked, it was just a matter of adding some fresh cranberries to elevate it into a holiday treat.
I now had a keto brownie I could share with the family as they watched football and give you all a recipe that could grace your holiday table. Yes, this girl has mastered the art of multitasking.
Boy am I glad I went with my instincts because when I placed these freshly baked keto cranberry brownies in front of my family they vanished almost immediately.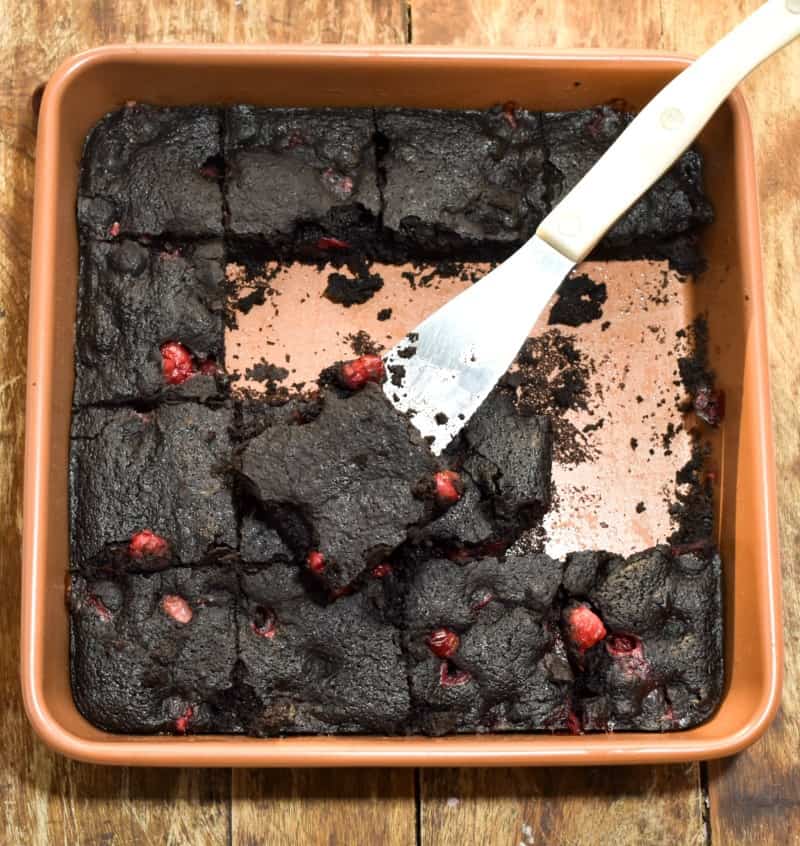 Before I could turn Michelle and Peter were grabbing zip lock bags and shoving my brownies to take home with them. This, of course, was after their second serving.
"I'm taking these to my teacher," said Michelle. Peter chimed in with an "I'll let my co-workers try them too, you know so that they'll visit the blog".
Hmmmm, you know what I think? That those keto cranberry brownies never made it to their intended destination. I could be wrong? But this momma has her doubts.
Disclosure: Some of the links below are affiliate links, meaning at no additional cost to you, I will earn a commission if you click through and make a purchase.
How To Make Keto Cranberry Brownies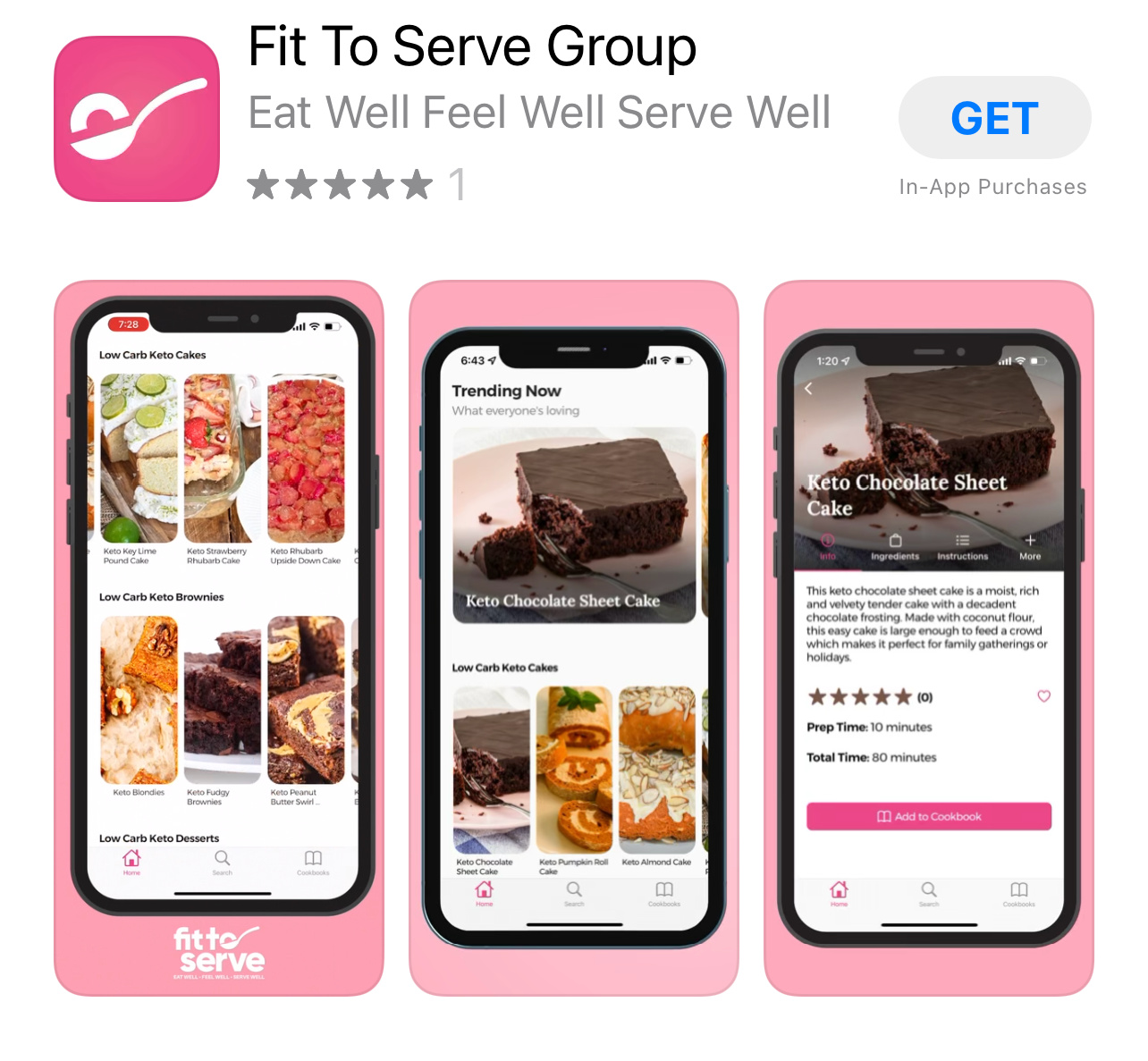 In order to make this recipe, you're going to need to use a double boiler. You don't need any fancy equipment so don't worry.
I make my own double boiler by filling a 3-quart pan with water ¾ of the way full and placing a 4-quart glass mixing bowl on top. Just keep in mind that the bowl has to be large enough to sit on top of the pan and not touch the water.
Personally, I'm not much of a gadget girl myself. If you all would have seen how basic my kitchen tools were prior to blogging you all would have been shocked. Like I didn't even own measuring cups or spoons. I know…What was I thinking?
It's been Michelle who has nudged, maybe more like pushed me into getting more kitchen gadgets.
But I was perfectly fine for years with not even an electric beater. Thankfully, she's helped me realize that most people need gadgets and so I've been much better about this.
One kitchen tool that Randy gifted me four years ago was my Kitchen Aid Mixer. And I've used that mixer just about every day since.
So I say all this to say, that if you need an excuse to get another gadget, this double boiler seems to have great reviews.
I'll admit that the fact that these brownies use a double boiler is what I feel makes this recipe extra fudgy. Mixing the batter this way just helps for everything to blend perfectly.
Low Carb Cranberry Brownies
Another crucial step when making these keto cranberry brownies is that you measure your almond flour and then use a sifter to further make the almond flour finer.
Although I used super-fine almond flour, the additional step of sifting helps the texture of the brownie to mimic that of a traditional one even more.
As far as a sweetener is concerned, you can use your favorite sugar substitute that mixes cup for cup for sugar. However, this time I chose to use Lakanto, granulated sweetener.
Michelle had been after me to try this Monk Fruit sweetener for the longest time, but I kept forgetting to do so. All I can say is thank God I did because WOW, this stuff is amazing.
I had used Lakanto's maple syrup back when I made my Keto Pumpkin Cake and Keto Donuts. It's what I used in the maple cinnamon icing. But I had not tried their granulated sweetener yet.
Most of you know I've been a fan of Swerve's erythritol sweetener for a long time but I wanted to give Lakanto at least a chance to try to win me over.
Somethings I really LOVED about Lakanto is that not only does it taste like sugar, but it also has the same texture. Plus it doesn't have a strong cooling effect that sometimes happens with Swerve.
If you are wanting to try Lakanto be sure to add the FITTOSERVE code at checkout to get a discount. Ain't that sweet of them?
Using Cranberries In Keto Baking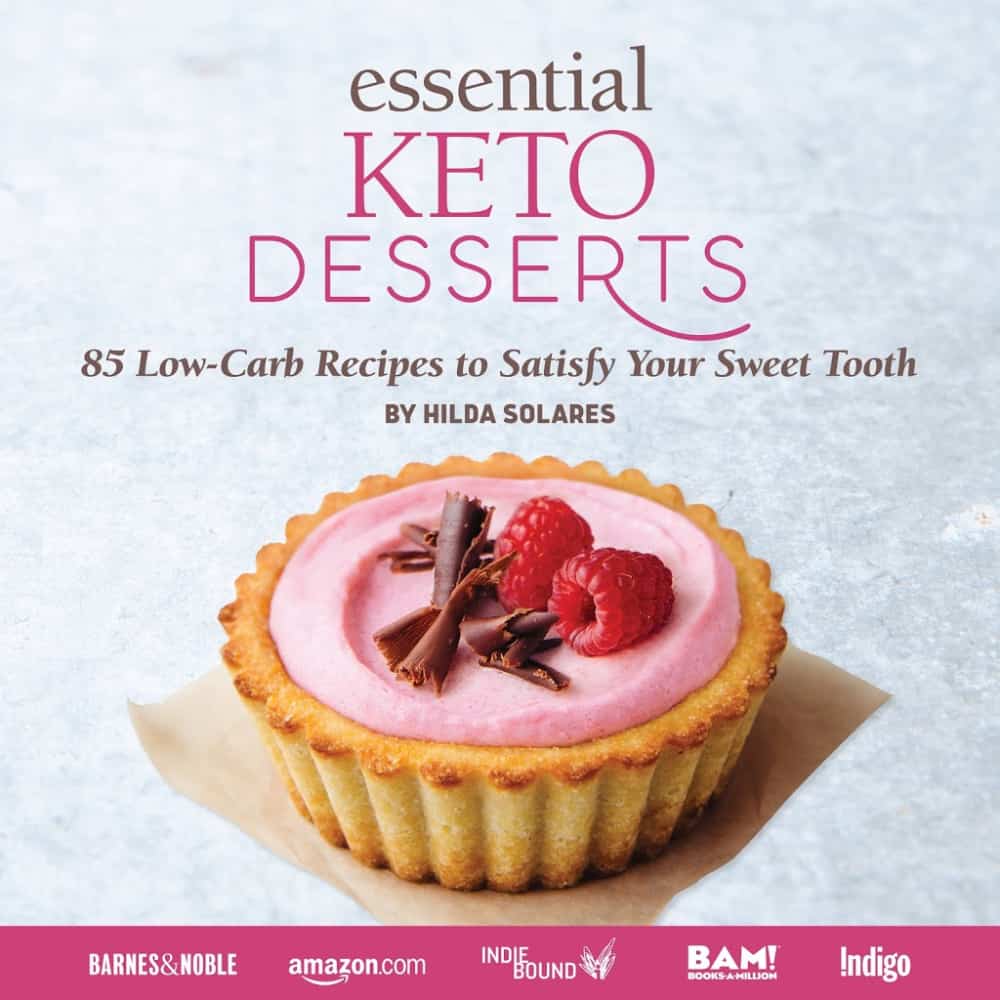 When it comes to adding cranberries to this Keto holiday brownie recipe, you can use either frozen or fresh cranberries. Either one works equally well.
If you're anything like me and hoard cranberries in your freezer so that you can enjoy them even when the season passes, then you know that frozen cranberries work perfectly in baked goods. Thankfully, they also work well in low carb baking.
Before I leave you I thought I would share some other recipes on the site that use cranberries. Last year I made this Keto Pumpkin Cranberry Skillet Cake for Thanksgiving Day and it was that was well received. It's another great recipe that uses cranberries in a creative way.
Have you tried my Keto Cranberry Cookies? Well, if you love my Keto Lemon Cookies, you'll also enjoy these. They feature the flavors of fresh cranberries, cream cheese, and orange for one great low carb holiday cookie.
And if what you are wanting is a cupcake, then you should check out my Keto Cranberry Muffins
I sure hope you will give any of our recipes a try. Once you do, make sure you remember to tag us on Instagram and Facebook. It's what keeps this girl encouraged to keep sharing and perfecting her recipes.
Join Our Jesus And Keto Movement
Looking for an online support system to help you stay the course on keto? As a family, we came to the keto diet looking at it from a Christian perspective. As believers, we live our lives supported by God's grace.
So when the Holy Spirit led us to combine our Christian faith and the keto diet, we did so in hopes of finding lasting transformation. When we followed the Holy Spirit's prompting to we got on the path to real transformation.
Knowing firsthand the benefits of this decision we have created a closed Christian group that is using the keto diet to transform their lives. We invite you to join our Private Facebook Group and see if it's not the key you have been missing.
Be sure to request our FREE Jesus and Keto E-Book (First 7 Days) We hope it blesses you.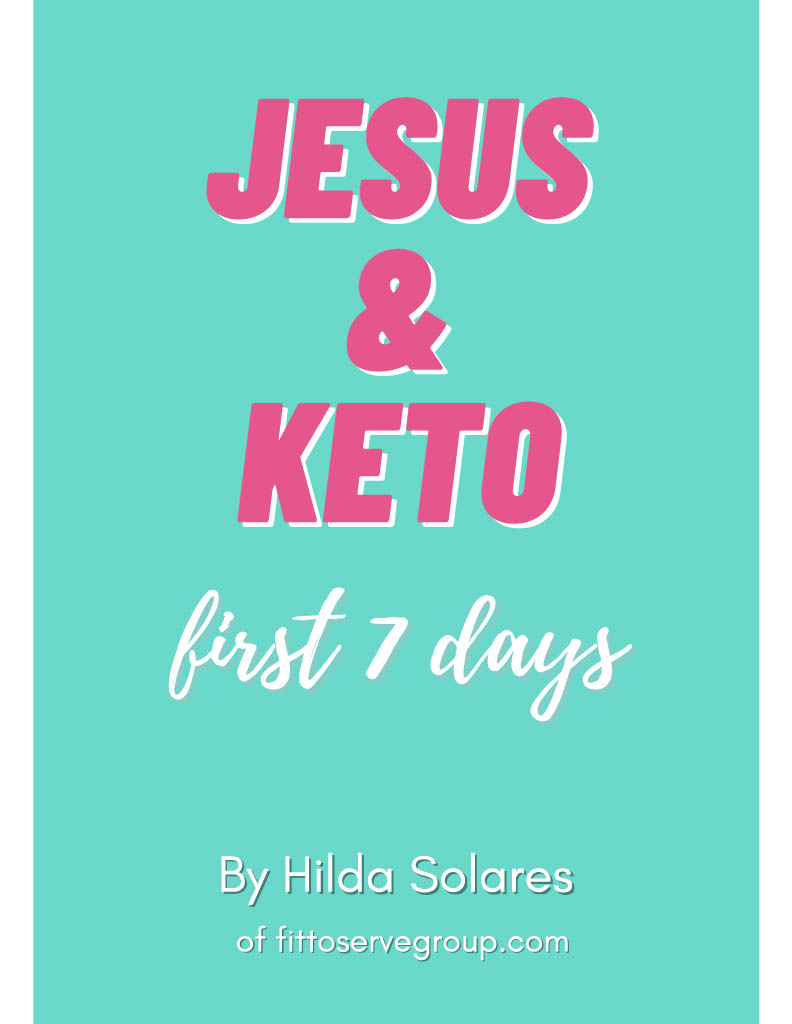 Fittoservegroup Keto App
Looking for a fast way to access our keto recipes? We got you covered. There's an app for that. Yup, there's a Fit To Serve Group App and it's going to make your keto diet a delicious breeze!
Access hundreds of recipes that are all sugar-free, gluten-free, and keto-friendly.
Enjoy early access to recipes before they go live on the website. Plus, bonus recipes that are exclusive to the app. Make your own personal cookbooks that you can use to organize your favorite recipes.
Search recipes by title, ingredients, keywords, and categories, and of course every recipe shows complete nutritional facts. Get the Fit to Serve Group App for easy-to-follow keto recipes made with easy-to-source ingredients.
The app is loaded with hundreds of yummy recipes for breakfast, lunch, dinner, snacks, and even desserts!
Learn more by visiting our Fit To Serve Group App Page.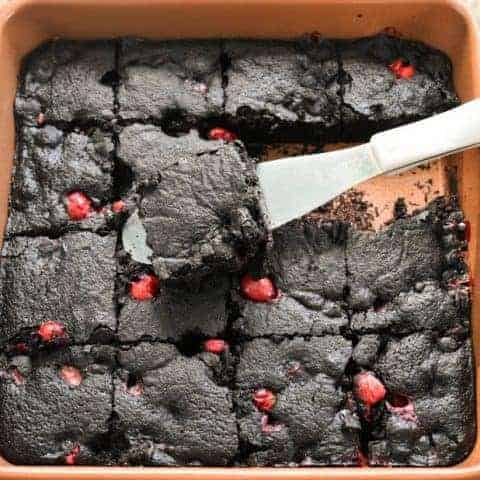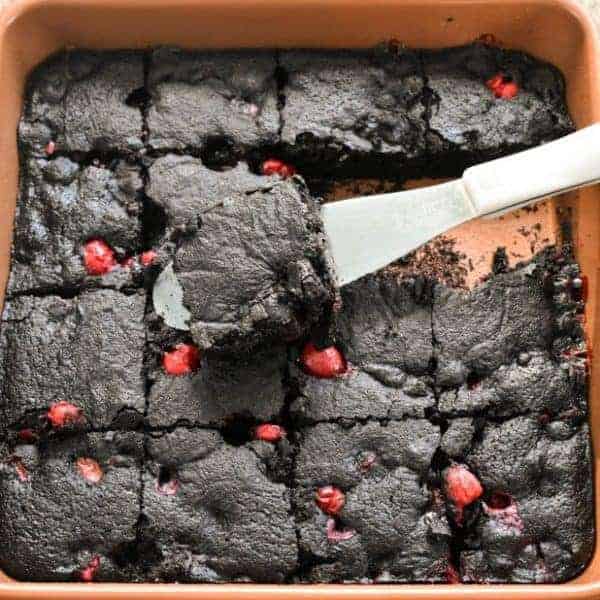 Rich Keto Cranberry Brownies
Additional Time:
5 minutes
Keto Cranberry Brownies feature the combination of rich chocolate and cranberries for a Keto Holiday treat. These brownies are grain-free, sugar-free, gluten-free and Keto-friendly.
Ingredients
1 ounce of baking chocolate
1/2 cup and two tablespoons of unsalted butter
3 large eggs
2 teaspoons of vanilla
1/4 teaspoon of sea salt
1 teaspoon of baking powder
1 cup of fresh or frozen cranberries
Instructions
Pre-heat the oven to 325 degrees and grease an 8X8 baking pan.
Using a double boiler, gently melt the butter, sugar substitute, cocoa powder, baking chocolate, and salt. Keep the temperature at medium-low being careful to not allow the mix to burn.
Stir until the batter is fully combined.
Allow this mixture to cool slightly before adding the eggs one at and time and the vanilla extract.
Once the mixture is fully combined turn off the stove and add the sifted almond flour, baking powder, salt and gently stir.
Next fold in the cranberries, reserving 5 or 6 cranberries to add to the top of the brownies before baking.
Pour your keto cranberry brownie mixture into the prepared greased pan.
Bake the brownies for 20-25 minutes. For best results do not over bake them.
Allow your brownies to fully cool before slicing and serving.
Refrigerate or freeze any leftovers.
Notes
Remember to use the 20% off code FITTOSERVE at checkout if you decide to try the Lakanto sweetener.
Recommended Products
As an Amazon Associate and member of other affiliate programs, I earn from qualifying purchases.
Nutrition Information:
Yield:

16
Serving Size:

1
Amount Per Serving:
Calories:

133
Total Fat:

11.9g
Saturated Fat:

5.3g
Cholesterol:

54mg
Sodium:

65mg
Carbohydrates:

4g
Fiber:

1.7g
Sugar:

0.5g
Protein:

3.3g