These delicious Keto Carrot Muffins are a tender, moist, grain-free, gluten-free, dairy-free, and sugar-free treat. Not only are they low in carbs but they are keto-friendly at just 3.1 net carbs.
They have a similar profile taste that my popular Keto Carrot Cake has, except these are a little easier to make and have more of a muffin texture.
My recipe for Keto Carrot Cake Muffins uses almond flour and it's why it's able to be grain-free and so much lower in carbs than a traditional carrot cake recipe.
Before you think that you can't have carrots on keto, let me assure you that you can.
I invite you to read our article are carrots keto to learn more about why we choose to include carrots in our keto diet.
It's all about proper macro planning. I'm not saying you can have a whole bunch of carrots in one sitting. In fact, I have a growing number of keto carrot recipes you can enjoy.
Plus, these low carb carrot muffins use two cups of carrots for the entire batch of 18 muffins. That's a very doable amount that's worth working your macro requirements around.
So enjoy a great-tasting healthy carrot muffin that is low enough in carbs not to kick you out of ketosis. If you've been missing carrot cake while doing keto, these keto carrot cake muffins are sure to satisfy that craving safely.
I come from a long line of carrot cake lovers. My family has always loved carrot cake in all its forms. This is why I wanted to create a recipe that allowed for this treat in a portion-controlled muffin.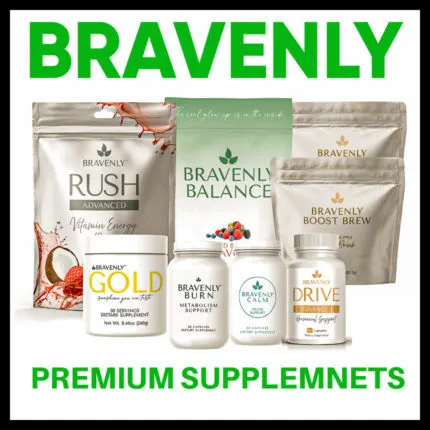 Although, my Keto Carrot Cake makes an appearance several times a year. It does require more steps and planning.
By the way, I also have a recipe for keto carrot cake cupcakes that you should also plan on trying if you're a fan of all things carrot cake.
And….keto muffin recipes!
Keto Carrot Muffins
However, these keto carrot muffins are easy enough to enjoy more often. Plus, the fact that it's a muffin makes it easier to not go overboard. It's a delicious keto muffin you don't have to feel guilty about!
These carrot keto muffins are tasty enough for the whole family to enjoy, even if they aren't doing keto. Serve them as a snack, dessert, or even a quick healthy breakfast option.
When I make carrot cake I am generous with my spices. I just feel it's what makes an otherwise good keto carrot cake to amazing status. And these carrot cake muffins are no different.
Keto Carrot Cake Muffins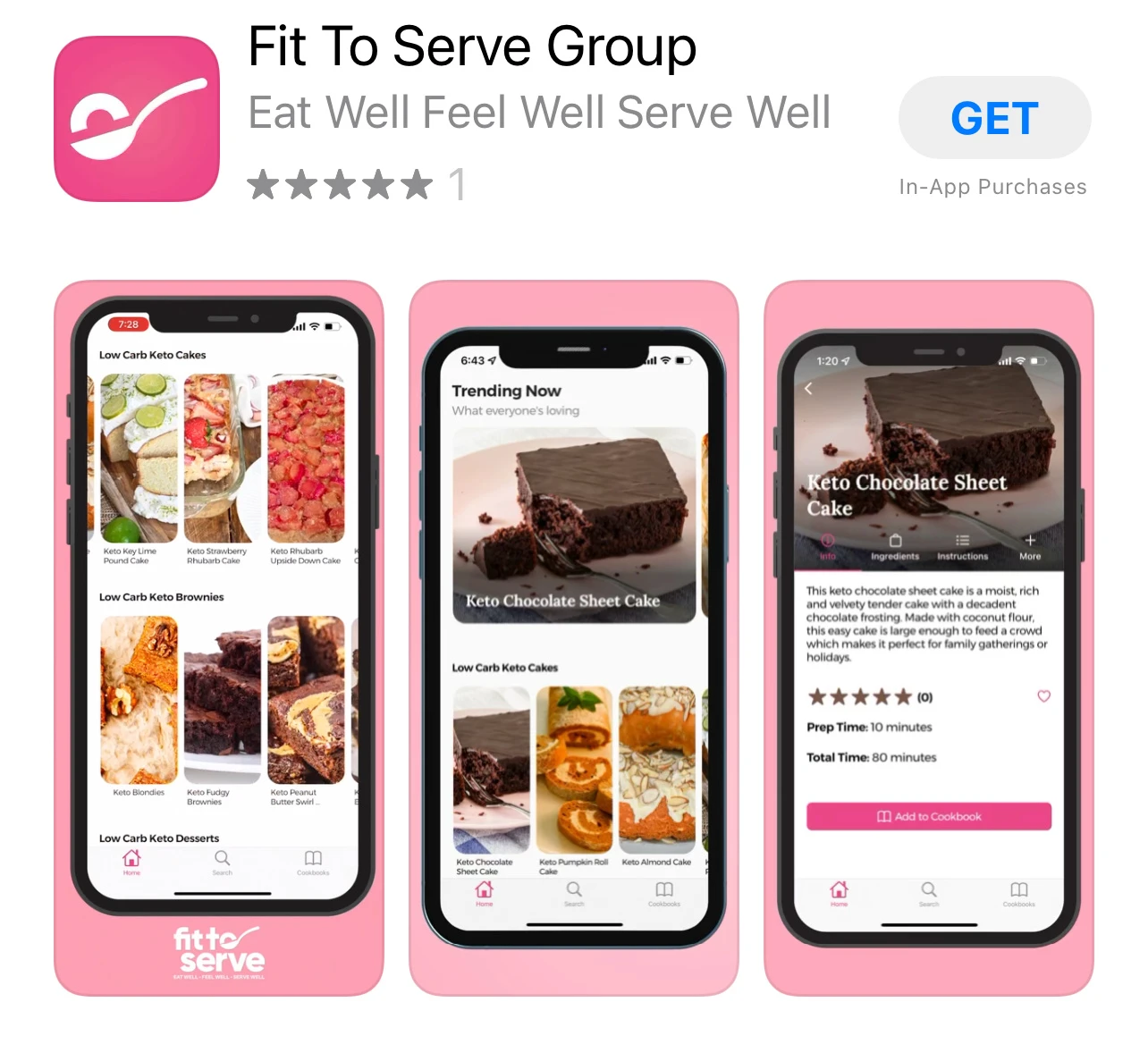 I use a combination of cinnamon, ginger, nutmeg, and cardamom to ensure these keto carrot muffins are bursting with flavor. These spices pair well with carrots plus they provide micro-nutrients that our bodies need to thrive on.
In addition to the spices, I add chopped pecans to the batter as well as some grated coconut flakes. These two ingredients further enhance the muffin texture and flavor of these low carb carrot muffins.
The addition of coconut flakes makes them keto morning glory muffins in my book.
Just think of these as healthy morning glory muffins that aren't unnecessarily high in carbs.
What's more, I decided to make these carrot muffins dairy-free. This is because some of my readers have requested more keto dairy-free options and I am happy to provide them with what they need.
Trust me you won't miss the dairy in these yummy muffins.
So rather than using melted unsalted butter, I used melted coconut oil. It's important to use refined coconut oil that has a neutral flavor. If you use unrefined coconut oil the coconut flavor will be too strong and overpower the muffin flavor.
Because these are dairy-free carrot muffins, I did not add cream cheese icing to them. Instead, they got a drizzle of vanilla glaze. The glaze can be made with either coconut or almond milk.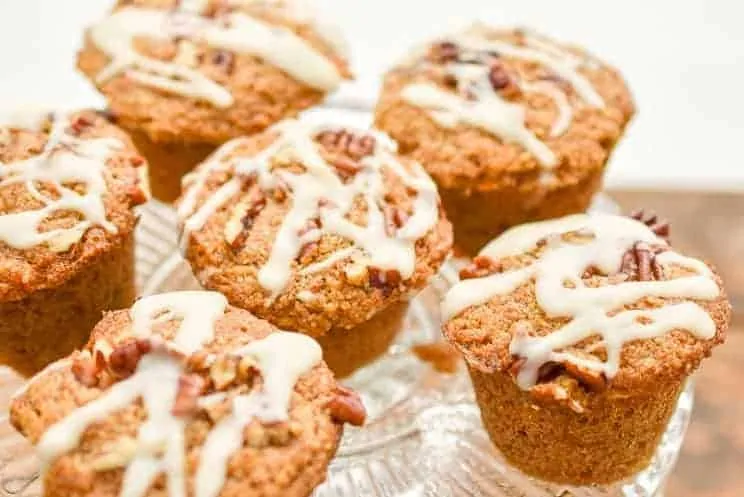 How To Make Keto Carrot Muffins
Disclosure: Some of the links below are affiliate links, meaning at no additional cost to you, I will earn a commission if you click through and make a purchase.
You'll be needing the following ingredients to make these carrot muffins. Note that the entire recipe is at the bottom of this post.
Refined Coconut oil (neutral-tasting coconut oil option)
Sugar substitute for brown sugar. I used Lakanto Gold
5 whole eggs
Finely milled almond flour
Freshly grated carrots
Chopped pecans
Coconut or almond milk
Spices-cinnamon powder, ginger powder, ground nutmeg, cardamom powder, and salt.
Baking powder
A confectioners sugar substitute for the glaze I used Lakanto Confectioners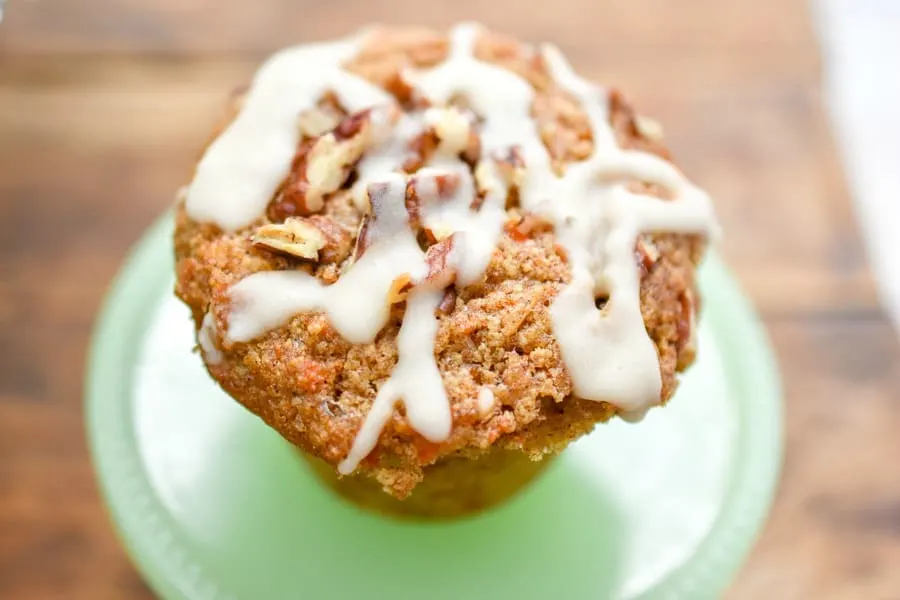 Keto Carrot Muffin Baking Tips
I recommend that you use only freshly grated carrots in this recipe. You should not use pre-chopped matchstick carrots because the strands are too long and dry.
It's important that the carrots be loosely packed when measuring to avoid using too many. I also recommend you squeeze the carrots in a paper towel to avoid excess moisture.
To grate your carrots, I recommend you use the small holes of a box grater or use a food processor. I then proceed to combine my wet ingredients using an electric mixer.
In a large mixing bowl, I beat together the eggs, coconut oil, brown sugar substitute, vanilla extract, plus your grated carrots. After this is fully incorporated I add either almond or coconut milk to the batter.
Something I like to do is measure and then sift my almond flour before baking. It's what I recommend often and it's part of my Keto Baking Tips. That little extra step makes a world of difference when using almond flour.
Then after the almond flour has been sifted, in a medium-sized bowl, I combine the almond flour, baking powder, and spices.
Once the dry ingredients are combined I add them to my wet ingredients and continue to mix by hand until well combined. After the batter is complete I use a small scoop to add the batter into my pre-greased muffin tins. Or if you prefer you could use muffin liners.
Then it's just a matter of baking the keto carrot muffins for about 20-22 minutes. You know the muffins are ready when the top of the muffins springs back or you use the toothpick test for doneness.
Best Sugar-Substitutes For Sugar-Free Carrot Cake Muffins
As far as what brown sugar substitute I can recommend for this recipe, I used Sukrin Gold.
The use of brown sugar substitute gives a depth of flavor that you would otherwise miss, so I wouldn't omit it if you want to ensure the same results.
Alternatively, you can use Lakanto Golden and Swerve's Brown Sugar.
This recipe also calls for the use of a powdered sugar substitute for the cream cheese frosting. It must be a confectioner's sugar substitute sweetener and it's why I defer to the only two I use regularly.
My favorite brands are Lankanto's monk fruit blend or Swerve which is another erythritol blend.
Tag Us
I sure hope you will give this recipe a try. Once you do, make sure you remember to tag us on Instagram and Facebook. It's what keeps this girl encouraged to keep sharing and perfecting her recipes.
Also, check out our Amazon Store for recommendations. You might be surprised by how many great keto options are at your disposal.
Grab Our Books & APP
In case you don't know we have authored two books for you, Essential Keto Bread and Essential Keto Desserts both inspired by your requests over the years. It's my prayer these keto cookbooks will help make keto a delicious breeze for you.
Gain access to simple and delicious recipes for breakfast, lunch, dinner, snacks, and even desserts with our FITTOSERVEGROUP APP.
Join Our Jesus And Keto Movement
Looking for an online support system to help you stay the course on keto? As a family, we came to the keto diet looking at it from a Christian perspective. As believers, we live our lives supported by God's grace.
Knowing firsthand the benefits of this decision we have created a closed Christian group that is using the keto diet to transform their lives. We invite you to join our Private Facebook Group and see if it's not the key you have been missing.
Be sure to request our FREE Jesus and Keto E-Book (First 7 Days) We hope it blesses you.
Keto Carrot Muffins
Keto Carrot Muffins are a tender, moist, grain-free, gluten-free, dairy-free, sugar-free treat. Not only are they low in carbs but they are keto-friendly at just 3.1 net carbs.
Ingredients
Keto Carrot Muffins
5 eggs
2 1/2 teaspoons of baking powder
1/4 tsp sea salt
2 tablespoons of cinnamon powder
2 teaspoons of ground ginger
½ teaspoon of ground nutmeg
¼ teaspoon cardamom
2 cups of loosely packed freshly grated carrots
1 cup of roughly chopped pecans
1/2 cup of coconut milk or almond milk
1 teaspoon of vanilla extract.
Keto Vanilla Glaze
3-4 tablespoons of almond or coconut milk
1/2 teaspoon of vanilla extract
Instructions
Keto Carrot Muffins
Pre-heat oven to 365 degrees.
Grease two 12 capacity muffin tins or add muffin liners. (Note this recipe makes 18 muffins so half of the other muffin tin will not be greased or lined).
In large bowl using an electric mixer beat the melted refined coconut oil and the brown sugar-substitute.
Then add the 5 eggs one at a time mixing well with each addition.
Add the vanilla extract, 1/2 cup of coconut or almond milk and combine well.
Next add the freshly grated carrots and mix well. Set aside the wet ingredients.
In another bowl combine the dry ingredients: almond flour, baking powder, and spices.
Then add the dry ingredients to the wet ingredients and mix well until fully combined.
Lastly, fold in the chopped pecans and shredded coconut.
Using a small scoop transfer the batter into the prepared muffin tins.
Bake the muffins for 20-25 minutes. The muffins will be done when they past the toothpick test.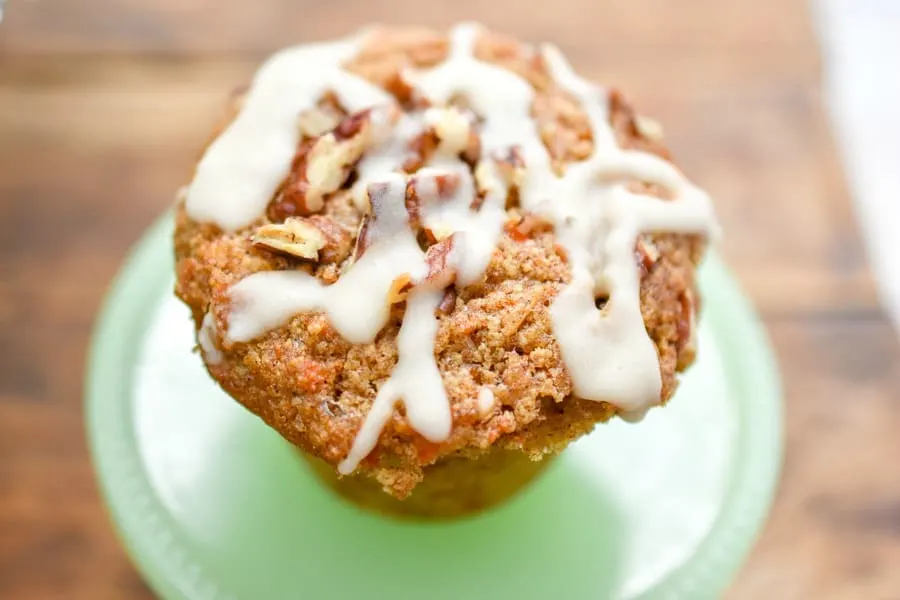 Keto Vanilla Icing
Combine the confectioners' sugar-substitute, vanilla extract, and 3-4 tablespoons of almond of coconut milk. Start with 3 tablespoons and add the additional tablespoon if the icing is too thick.
Notes
Store your keto carrot muffins up to 5 days in the refrigerator and up to 3 weeks frozen. If freezing do so without icing.
Recommended Products
As an Amazon Associate and member of other affiliate programs, I earn from qualifying purchases.
Nutrition Information:
Yield:

18
Serving Size:

1
Amount Per Serving:
Calories:

249
Total Fat:

23.5g
Saturated Fat:

13.5g
Trans Fat:

0g
Cholesterol:

45mg
Sodium:

32mg
Carbohydrates:

5.6g
Fiber:

2.4g
Sugar:

0.9g
Protein:

5.3g