The best collection of keto football food has arrived and you're going to love it! Overflowing with savory and sweet recipes perfect for football season, this collection is a touchdown!
Get ready for keto football recipes that are cheesy, spicy, hearty, packed with BACON, and so so much more! Most important of all, easy and quick recipes you can whip up while half-time or less. If you didn't already know, I'm very excited about this!
Perfect for the football lovers and the snackers alike, I'm absolutely positive you're going to be running to your fridge to make these keto football party goodies. The sweets in this complete collection are rich and so simple to make as well.
Truly, I'm a big fan of football but even if you aren't but have lots of fans in your life this is going to be a big win for you!
There's no reason to not enjoy the classic flavors (and a few wild cards) of the nation's favorite foods while enjoying the benefits of a keto and low-carb lifestyle.
Now, we've made endless keto recipes but these have been hand-selected to fit any fan gathering.
Keto Football Food
The real fun of planning a football party or any gathering is all about the food for me. Especially making keto alternatives that don't feel like alternatives.
A successful party in my playbook is keto without anyone really noticing!
When it comes to hosting I tend to be exactly like my mother in that more is more and required kind of way. We just can't be tamed when there are mouths to feed.
It's a gift that keeps on giving until you're sore in the morning.
Over the years, we've mastered the "Cowboys are playing at 1 pm after church" keto meal solutions. Gone are the days of worrying about staying on track with our keto journey while enjoying (and stressing) the weekly games.
I am sure that you can relate to this sentiment of worry over food. I'm here to tell you, there's something in this keto-friendly football food collection for you!
I'm positive that just scrolling through this collection will have you ready for kick-off!
What Can You Make For A Keto Football Party?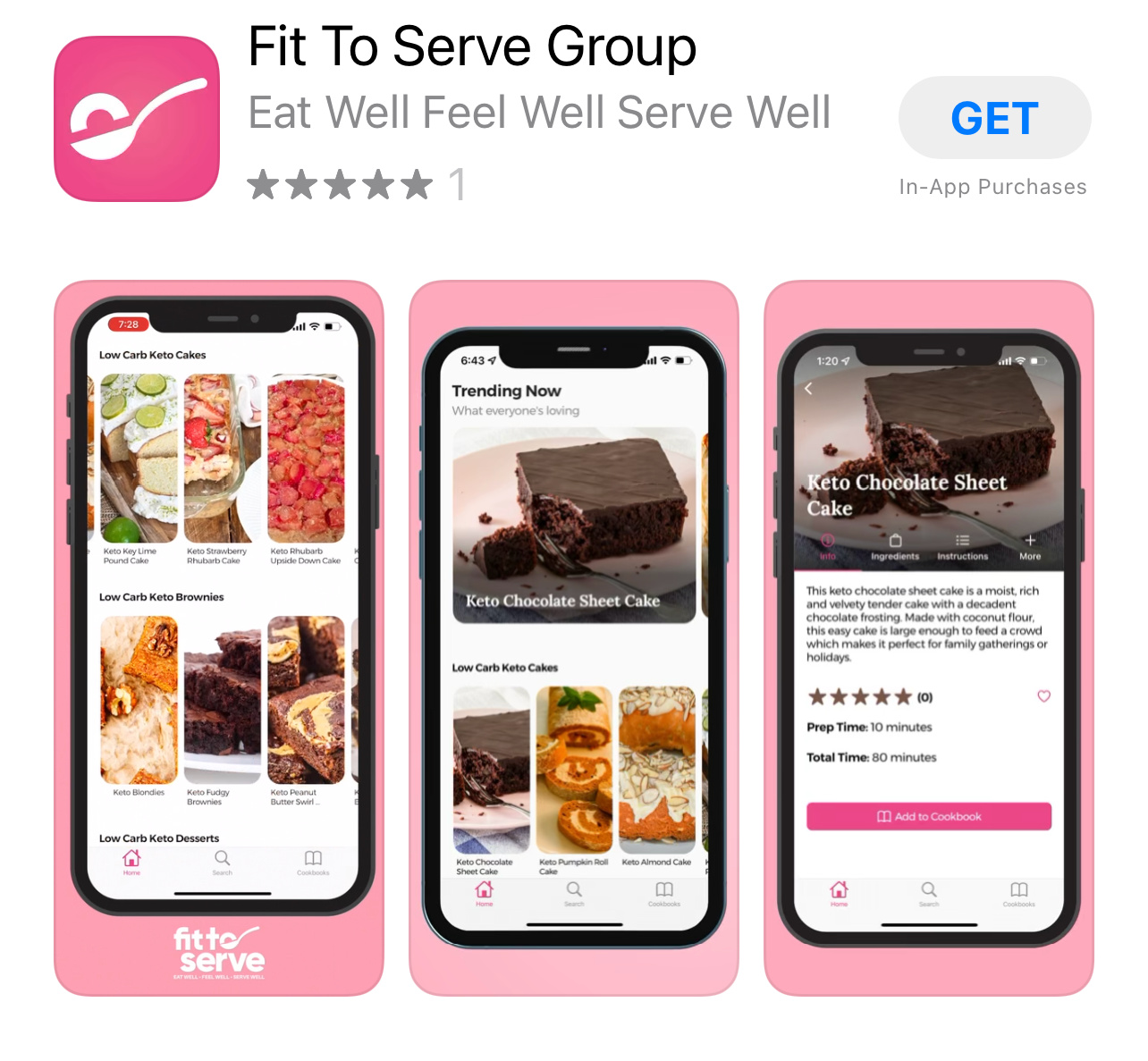 Now, if you didn't know we started a new series on our Instagram Stories called "Keto Thursday Football" where I (Michelle) share my favorite recipes for the week to coordinate with the Thursday Night game! It's a lot of fun and honestly, very silly at times.
We play fast and loose with word and color association and just have a lot of laughs along the way.
The one thing you can be sure to expect from this series is lots and lots of keto football party recipes! So make sure that you give us a follow if you want to be kept in the loop!
Also, everything gets compiled into an email and sent out before kick-off!
The Best Sugar Substitute For A Keto Party
Disclosure: Some of the links below are affiliate links, meaning at no additional cost to you, I will earn a commission if you click through and make a purchase.
In my home I don't keep any "real" sugar because it's just too much temptation, I've been told to let friends know that if they want starches or sugar it BYOC at our place. Bring Your Own Carbs that is! And guess what? They never do, that's a success in my mind!
I love to end a gathering with something sweet especially when it's after a football game. Just a little mood-sweetening insurance in case your team disappoints or celebrates if they come through!
Truly, we love to find reasons to celebrate!
I have several sugar substitutes you can use when making keto desserts and if you're looking for a sweetener that reminds you of real sugar I'd recommend you try Lakanto Monk Fruit. It's hands down my favorite sugar substitute.
The texture of this all-natural sweetener is spot on plus it barely has an aftertaste. I'm also partial to Swerve which is an erythritol blend.
You could also use the stevia and erythritol-based brand Pyure but I find that stevia-based sweeteners tend to intensify the aftertaste of stevia. If you do go this route be sure to use half the amount listed in the recipe since it is twice as sweet.
Lastly, if you can't easily find a more natural sugar substitute you can also use Splenda with great success.
Food, Football, and Celebration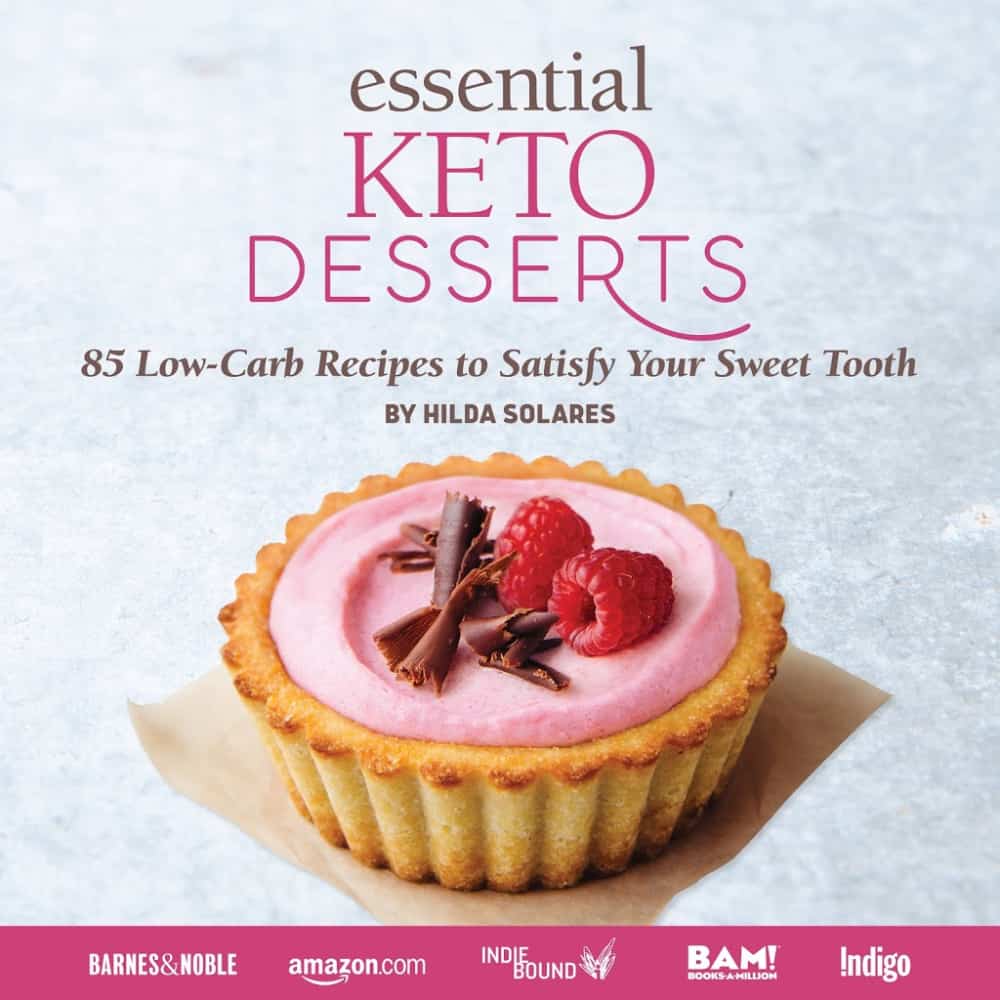 In our family, football has been an important part of life as far back as anyone can remember! I believe it all started when my dad and his parents first came to the States and lived in Texas. True love for the sport and the Dallas Cowboys was born in those new beginnings.
It may seem silly but I really believe it can be a part of the glue that creates families! Whether it's a chosen family (as I like to say) or the one you're born into. Football can really bring people together.
It was one of the many reasons I even noticed my husband in high school (yes!), he proudly wore his Dallas Cowboys gear to school just as I did! Don't forget, we're in South Florida but we find fans everywhere we travel!
Keto Football Food
Get ready for keto recipes that are cheesy, spicy, hearty, packed with BACON, and so so much more! Most important of all, easy and quick recipes you can make whip up during half-time or less. If you didn't already know, I'm very excited about this!
Tag Us
I really hope you will give these low-carb football recipes a try and create your own priceless memories.
If you give it a try, make sure you remember to tag us on Instagram, Facebook, and Pinterest. It's what keeps us encouraged to keep sharing and perfecting our recipes.
Also, check out our Amazon Store for our recommendations. You might be surprised by how many great keto options are at your disposal.
Don't forget to subscribe to our email list so that we can stay connected.
Grab Our Books!
In case you don't know we have two books for you, Essential Keto Bread and Essential Keto Desserts both inspired by your requests over the years. It's our prayer these keto cookbooks will help make keto a delicious breeze for you.
Arming yourself with keto recipes is certainly key in doing this diet long enough to see the many benefits. But even with the best low-carb ketogenic recipes sometimes additional help is needed.