This recipe for keto chicken fajitas allows you to enjoy all the flavors of this Mexican classic dish without the worry of consuming too many carbs.
It's an easy, one-pan keto meal that packs a lot of flavor with minimal effort.
It's an excellent option for the whole family!
Whether you need a quick weekday meal for busy weeknights or a weekend dish everyone will embrace, this keto-friendly chicken fajitas recipe is one you'll want to keep on rotation when planning keto meals.
Serve the low-carb chicken fajitas with keto tortillas, cilantro lime cauliflower rice, or even a bed of lettuce. And by all means, be sure you drizzle the chicken fajitas with our keto spicy cilantro garlic sauce for a zesty kick!
The dish comes together in one pan in under 30 minutes. It's a delicious breeze since only a few basic ingredients are needed.
You'll start by seasoning your chicken with our homemade fajita seasoning mix loaded with Mexican spices, which has zero sweeteners, fillers, and additives.
Be sure to also visit our keto fajitas recipes for more delicious options!
Keto Chicken Fajitas
Our family LOVES the flavor profile of Mexican dishes, so it's no surprise that they vanish quickly when chicken fajitas are being served.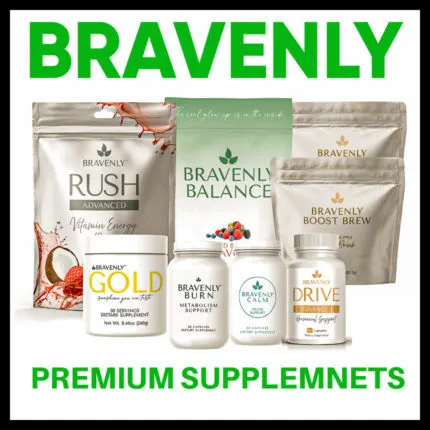 I mean, what's not to love? Tender, juicy slices of chicken breasts, multicolored bell peppers, and onions seasoned with bold fajita flavor come together for one scrumptious meal.
There is no need to visit a Mexican restaurant and risk messing up your low-carb diet with traditional fajitas when you can have Mexican food at home.
The problem is that to keep the recipe low in carbs, and keto-friendly, we need to start with the right seasoning and ensure it's accompanied by sides that keep our keto macros in check.
Are Chicken Fajitas Keto-Friendly?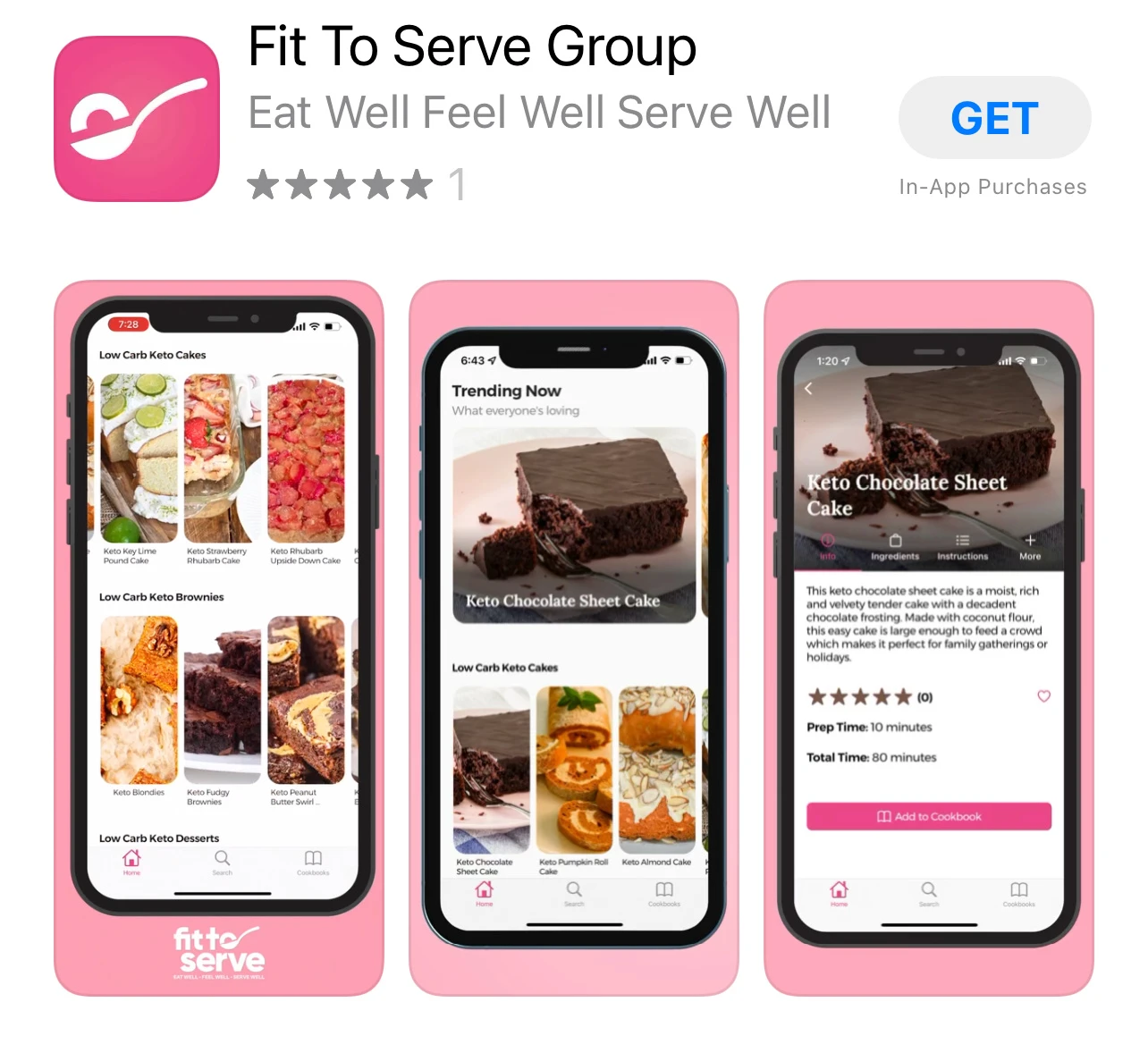 Chicken fajitas can be keto-friendly as long as you season them with homemade sugar-free fajita seasoning, and they are served with keto tortillas, cauliflower rice, or wrapped in lettuce.
What's key to keeping them low in carbs is not serving them with traditional tortillas but with low-carb tortillas. Nor should you accompany them with refried beans.
Chicken fajitas can be a healthy, delicious option; while doing a ketogenic diet, leave out the high-carb sides, and you'll be good.
Not a fan of chicken breasts? No problem; you can substitute it for skinless, boneless chicken thighs. Just keep in mind that it will need to be cooked a tad longer.
How To Make Low-Carb Chicken Fajitas
Disclosure: Some of the links below are affiliate links, meaning, at no additional cost to you, I will earn a commission if you click through and make a purchase.
Once your chicken breasts are sliced and generously tossed with our keto-friendly fajitas seasoning and lime juice for rich Mexican flavors, you can marinate the chicken ahead of time or the day of. Either way, the keto fajitas will be full of flavor.
The chicken strips are cooked over medium-high heat in a large skillet that is lightly coated with your choice of oil, where they get seared.
I then sauteed a combination of sliced red, orange, yellow, and green bell peppers and onions in the skillet the chicken fajitas were cooked in.
The vegetables can get slightly charred around the edges to caramelize in the chicken's juices. Then it's just a matter of serving with keto side dishes.
You can keep things even easier by serving the chicken fajitas with low-carb wraps and not bothering to make any of the sides.
Keto Chicken Fajita Ingredients
With just a few basic ingredients, you can have dinner on the table in under 30 minutes with this one-pan dish. The following are the ingredients you'll need: Note that the full printable recipe card is at the bottom of the page.
Boneless, skinless chicken breasts are cut into small, thin strips.
Peppers: I used a combination of green, red, yellow, and orange bell peppers.
Onion, sliced
Garlic cloves, minced
Oil: I used avocado oil
Best Accompaniments For Keto Chicken Fajitas
If you want an easy, low-carb chicken fajita recipe that uses simple ingredients and is sure to become a keto family favorite, you've come to the right place.
Once you've seasoned your chicken with our homemade fajita seasoning and cooked the chicken over high heat in either a large cast-iron skillet or wok, you can serve them with low-carb tortillas, shredded lettuce, sour cream, chopped tomatoes, and shredded cheese for a complete meal.
Tag Us
I sure hope you will try out this easy keto chicken fajita recipe. Once you do, make sure you remember to tag us on Instagram, Facebook, and Pinterest. It's what keeps us encouraged to keep sharing and perfecting our recipes.
Also, check out our Amazon Store for our recommendations. You might be surprised by how many great keto options are at your disposal.
Grab Our Books!
If you don't know, we have authored two books for you, Essential Keto Bread and Essential Keto Desserts, both inspired by your requests over the years. It's my prayer these keto cookbooks will help make keto a delicious breeze for you.
Join Our Jesus And Keto Movement
Do you know that it wasn't until Randy and I began to combine the promises of God's word about healing and changed our diet to a ketogenic one that we finally began to see our health improve?
By cutting out the junk and focusing on natural foods, we gave our bodies the nutrition they needed. Then, our bodies did what God designed them to do: heal themselves.
This is what we believe it means to live in divine health. This act of obedience is what birthed Fittoserve Group.
Today, we see thousands of lives impacted, and the ripple effect of our decision to combine our Christian faith with the keto diet is making a difference in ways we may never know this side of eternity.
Consider joining our Private Facebook Group where others combine their Christian faith with a ketogenic lifestyle. I love how supportive and encouraging this group of believers is.
It's exciting to see how people transform their lives by combining this lifestyle with the Christian faith. We invite you to join our Private Facebook Group and see if it's not the key you have been missing.
Be sure to request our FREE Jesus and Keto E-Book (First 7 Days). We hope it blesses you.
Fittoservegroup Keto App
Looking for a fast way to access our keto recipes? We've got you covered. There's an app for that. Yup, there's a Fit To Serve Group App and it's going to make your keto diet a delicious breeze!
Access hundreds of recipes that are all sugar-free, gluten-free, and keto-friendly.
Enjoy early access to recipes before they go live on the website. Plus, there are bonus recipes that are exclusive to the app. Make your own personal cookbooks that you can use to organize your favorite recipes.
Search recipes by title, ingredients, keywords, and categories, and of course, every recipe shows complete nutritional facts. Get the Fit to Serve Group App for easy-to-follow keto recipes made with easy-to-source ingredients.
The app is loaded with hundreds of yummy recipes for breakfast, lunch, dinner, snacks, and even desserts!
Learn more by visiting our Fit To Serve Group App Page.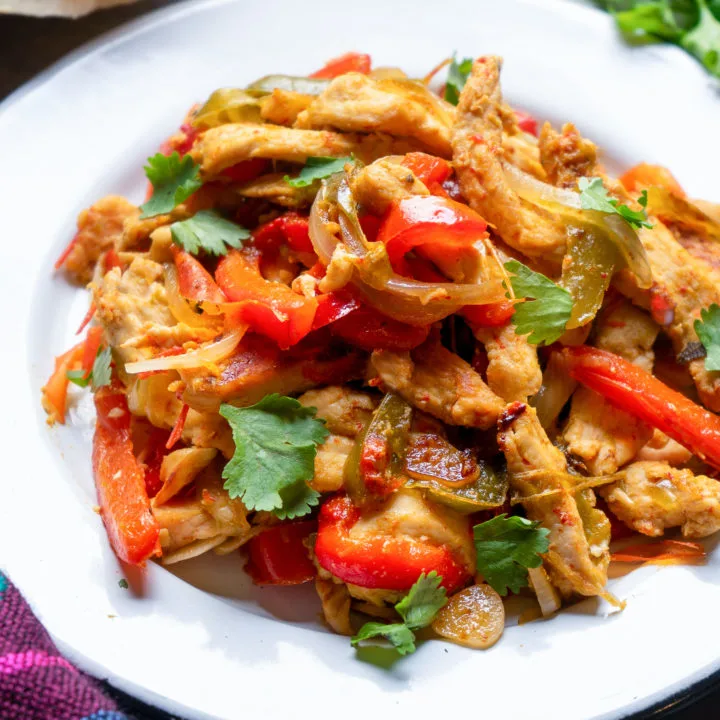 Keto Chicken Fajitas
This recipe for keto chicken fajitas allows you to enjoy all the flavors of this Mexican classic dish without the worry of consuming too many carbs. It's an easy one-pan keto meal that packs a lot of flavor with minimal effort.
Ingredients
1 1/2 pound of chicken breast, sliced thinly
1/2 medium red bell pepper, sliced
1/2 medium green bell pepper, sliced
1/2 medium yellow or orange bell pepper, sliced
1 medium yellow onion sliced
2 minced garlic cloves
2 tablespoons of avocado oil
Keto Fajita Seasoning
1/4 cup of lime juice, about 2 limes
Instructions
Toss the sliced chicken breasts with 2-3 tablespoons of keto-friendly homemade fajita seasoning.
Add the lime juice and allow the chicken to marinate while the peppers and onions are sliced.
Heat a large skillet over medium-high heat with 2 tablespoons of oil.
Add the chicken strips and saute until the chicken is seared and fully cooked about 10 minutes.
Remove the cooked chicken and add the peppers and onion, and minced garlic, and cook until tender about 7-8 minutes.
Add the chicken back into the skillet and heat for a couple of minutes and serve immediately.
Store leftovers in the refrigerator for up to 3 days.
Notes
I used a combination of bell peppers but you can opt to use just one and still have a delicious dish.
You can opt to swap the yellow onion if you prefer.
Nutrition Information:
Yield:

6
Serving Size:

1
Amount Per Serving:
Calories:

155
Total Fat:

3.1g
Saturated Fat:

2.9g
Cholesterol:

78mg
Sodium:

120mg
Carbohydrates:

3.9g
Net Carbohydrates:

3g
Fiber:

.9g
Sugar:

1.8g
Protein:

24.6g