These keto fried chicken tenders are proof that eating keto doesn't have to be for only those doing a keto diet. In fact, these delicious gluten-free chicken strips are crispy on the outside and tender on the inside, and even kid-friendly.
I mean what more can you ask for? Say goodbye to Chick-fil-A tenders and hello to a low-carb fried chicken tender recipe that will fool everyone's tastebuds and you'll be proud to serve.
I pride myself on creating recipes that the whole family can enjoy and still meet the macros for those doing a ketogenic diet. After all, busy families shouldn't have to be creating different meals just to please everyone.
Although I am calling these keto chicken tenders, they can easily be chicken nuggets by just slicing the tenderloins into smaller pieces. Making them perfect for kids and adults to love.
As a fan of fried chicken, you should also try our keto chicken and waffles recipe which is simply divine! And also our keto chicken recipes for more delicious options.
Keto Fried Chicken Tenders
Stop missing fried, crispy chicken strips while doing keto with a recipe that is flat our delish and won't have you worrying about consuming too many carbs.
You can enjoy fried foods while doing a ketogenic diet, the key is the type of coating "breading" the food will have and the quality of oil it's fried in.
As far as oils are concerned I like using refined coconut oil, that has a neutral flavor, avocado oil, or even quality lard. One of the best reasons to make your own chicken tenders is that you know exactly what's in them.
Serve them as a meal or even as an appetizer. The truth is you can't go wrong with a recipe that comes together easily and is packed with flavor and considered healthy.
How To Make Keto-Friendly Chicken Tenders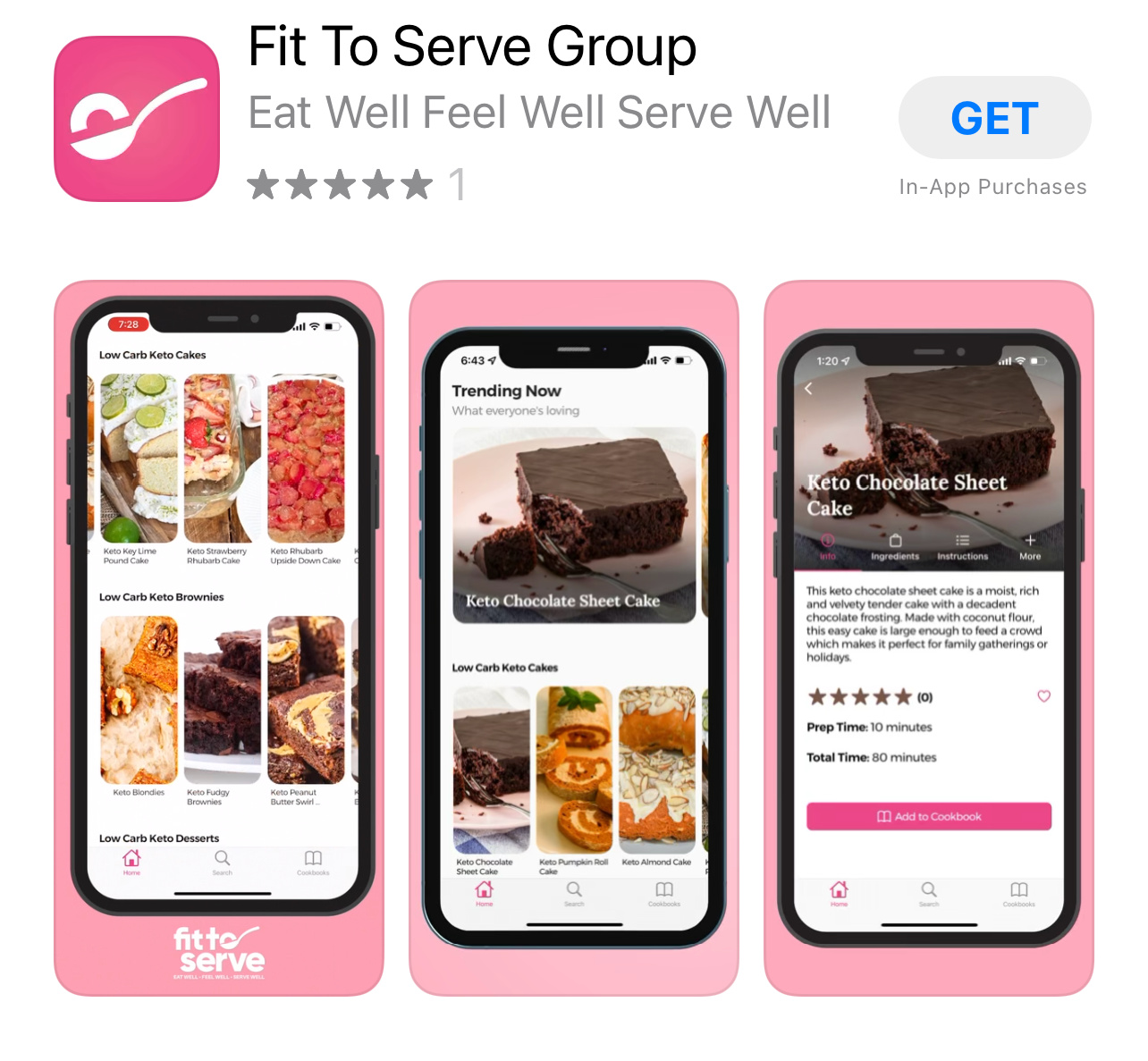 I like marinating my chicken tenderloins for at least 30 minutes in a mixture of heavy cream, a little hot sauce, salt, and pepper, and apple cider vinegar. It's my version of buttermilk and it produces a moist tender chicken each and every time.
After the chicken has had time to marinate, it's time to prepare your gluten-free chicken coating and egg wash.
The easiest way is to have two bowls, one with the egg wash and the other with the dry ingredients you will use to coat your chicken.
Then it's just a matter of rinsing your chicken, patting it dry before dipping into the egg wash. Once the chicken gets coated with egg it's then
I have included options for you to cook these three ways. You can fry them, bake them and you can even cook these low-carb chicken tenders in an air fryer. All three methods are in the recipe card notes.
Keto Fried Chicken Gluten-Free Coating
As far as the no bread coating goes I used a combination of parmesan cheese, almond and coconut flour, and spices.
Using both types of flour as well as the parm cheese is the secret to these being not only delicious but the perfect crunchy texture.
The use of parmesan cheese is an essential part of this coating. Not only does the cheese make the coating extra crispy. Once the heat causes the cheese to melt and then it sets it adds that extra crunch we all expect from a great fried chicken recipe.
I know some people make their coating using pork rinds or just almond flour but I find that it does not hold up as well in the frying process and it certainly does not crisp up the same.
I came up with this trusty coating very early in our keto journey. Back in 2014 when I wanted to make healthier chicken nuggets for my then-young picky son.
Ingredients Needed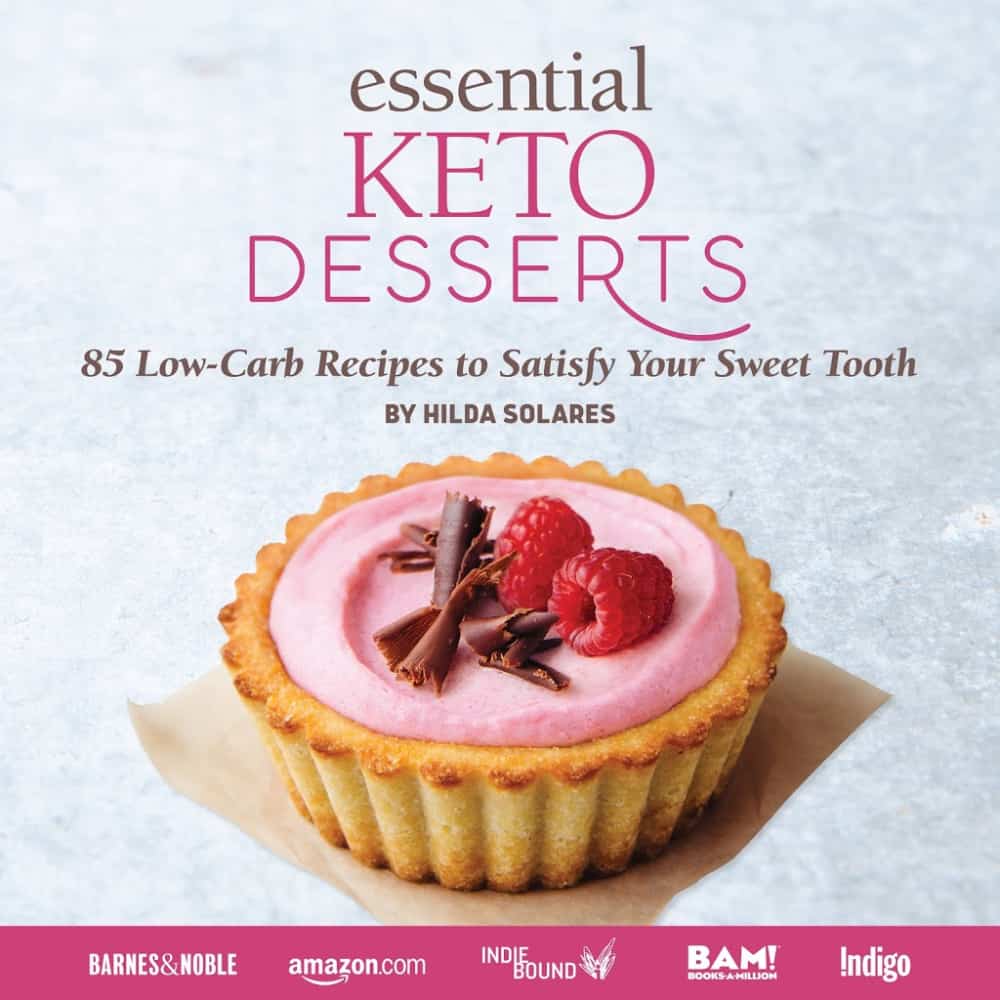 Disclosure: Some of the links below are affiliate links, meaning at no additional cost to you, I will earn a commission if you click through and make a purchase.
The following are all the simple ingredients you'll need. Note that the full printable recipe card is at the bottom of the page.
Chicken tenderloins lightly flattened and sliced
Avocado or refined coconut oil for frying.
Chicken Marinade
Heavy whipping cream
Tabasco hot sauce, to taste (optional)
Apple cider vinegar
Ground black pepper
Salt
Keto-Friendly Chicken Coating
Finely grated Parmesan cheese, the kind that comes in a container
Paprika
Garlic powder
Onion powder
Ground black pepper
Salt
Cayenne pepper (optional)
Eggs for egg wash
Serve these fried keto chicken strips with sugar-free BBQ or even Honey Trees Sugar-Free Honey
Tag Us
I sure hope you will give this recipe for keto-friendly chicken tenders a try. Once you do, make sure you remember to tag us on Instagram and Facebook, and Pinterest.
Also, check out our Amazon Store for our recommendations. You might be surprised by how many great keto options are at your disposal.
Don't forget to subscribe to our email list so that we can stay connected.
Grab Our Books!
In case you don't know we have two books for you, Essential Keto Bread and Essential Keto Desserts both inspired by your requests over the years. It's our prayer these keto cookbooks will help make keto a delicious breeze for you.
Join Our Jesus And Keto Movement!
Randy and I came to the keto diet looking at it from a Christian perspective, it's the filter we choose to see from. When we decided to combine our Christian faith and the keto diet, we did so in hopes of finding lasting transformation.
To say we needed God's intervention is putting it mildly. When we followed the Holy Spirit's lead to embrace the ketogenic diet and to combine it with our faith, we got on the path to real transformation.
If you are looking for a Christian group that is using the keto diet to transform their lives we invite you to join our Private Facebook Group and see if it's not the key you have been missing.
Favorite Keto Meal Planner
If you've been looking for an easy way to meal plan, consider checking out my review on Real Plans.
By using a keto meal planner you will free up your time by streamlining the process. I hope you agree with me that the last thing anyone needs, is to spend hours attempting to put a meal plan together.
Real Plans will finally put an end to frustrating hours of trying to create healthy meals. After all, we all know how challenging it can be to meet the demands of our full lives.
I love how Real Plans understands that the average busy person has no clue how to meal plan successfully, let alone consistently. Plus you can even use our Keto Recipes to form to create your weekly meal plans.
Keto Fried Chicken Tenders
Cook Frying Time:
6 minutes
Additional Baking Time:
20 minutes
Total Time:
1 hour
11 minutes
These keto fried chicken tenders are proof that eating keto doesn't have to be for only those doing a keto diet. In fact, these delicious gluten-free chicken strips are crispy on the outside and tender on the inside, and even kid-friendly.
Ingredients
1 pound of chicken tenderloins, lightly flattened and sliced in half
Avocado or refined coconut oil for frying.
Chicken Marinade:
1 cup of heavy whipping cream
2 teaspoons of tabasco hot sauce (optional)
1 tablespoon of apple cider vinegar
1/4 teaspoon of ground black pepper
1 teaspoon of sea salt
Chicken Keto Breading
1 teaspoon of paprika
1/2 teaspoon of garlic powder
1/2 teaspoon of onion powder
1/4 teaspoon of ground black pepper
1 teaspoon of salt
1/4 or to taste of cayenne pepper
2 large eggs lightly beaten, for egg wash
Instructions
Fried Keto Chicken Tenderloins Instructions
Rinse and pad dry your chicken tenderloins. Using a meat mallet place your chicken between two pieces of cling wrap and gently flatten. Then slice each in half for tenders or in 1 1/2 inch pieces for chicken tenders. Set aside.
In a large bowl mix the heavy cream, hot sauce, apple cider vinegar, salt, and pepper. This will be the marinade for the chicken pieces.
Add the chicken to the bowl and allow to marinate in the fridge for at least 30 minutes to overnight.
After the chicken has marinated make your chicken coating.
Set two medium-sized bowls for the coating. In one bowl add all the dry ingredients and combine well. In the second bowl whisk the two eggs for the egg wash.
Dip your chicken tenderloins one at a time in the egg wash, followed by the dry coating.
I double coat my chicken tenderloins by dipping them a second time in the egg wash and coating. Shake off any excess before frying.
Preheat some vegetable oil in a skillet to medium-high heat and cook both sides of the chicken until lightly brown. You will want to fry your chicken in two or three batches. The oil may need to be changed if the oil gets too murky from the coating.
Place the chicken tenders on a baking sheet and lightly cover with foil and bake at 350 degrees for about 15-20 minutes until fully cooked.
Notes
If you prefer to bake the chicken tenders do so in a preheated 375-degree oven and lay the chicken on a parchment-lined baking pan and drizzle the top of the chicken with 2 -3 tablespoons of melted butter. Be sure the chicken tenders are not touching so that they can crisp up evenly. The chicken will bake for 20-25 minutes depending on the size and thickness of your chicken pieces.
You can also cook these low-carb chicken tenders in an air fryer. To do so set the temperature to 375 degrees and cook the chicken tenders for about 15 minutes. I also recommend you add a couple of tablespoons of melted butter to the bottom of the air fryer.
Nutrition Information:
Yield:

5
Serving Size:

3 chicken tenders
Amount Per Serving:
Calories:

495
Total Fat:

30.3g
Saturated Fat:

14.6g
Cholesterol:

201mg
Sodium:

735mg
Carbohydrates:

9g
Net Carbohydrates:

4.5g
Fiber:

4.5g
Sugar:

0.2g
Protein:

42.3g