This easy keto chili recipe is a bold chili full of Tex-Mex flavor and simple to make.
Keto chili is what our family loves when it comes to comfort food. There is just something about a pot of chili being cooked that always brings everyone into my kitchen.
Any meal that uses Southwestern spices has the potential to win my family over, and this low-carb chili is no different.
Since it's a favorite recipe in our home, I thought it was time I shared my keto-friendly chili recipe with you all. So if you've been wanting a chili recipe that is low in carbs, you've come to the right place.
Why? Well, because it's not only delicious but also simple to customize. It's a recipe I shared long before I ever became a low-carb keto food blogger with family and friends.
This recipe clocks in at only 5.1 net carbs per serving, a fraction compared to 23.5 total carbs in a traditional chili recipe.
If you're a fan of the flavors that abound in Texas and Mexico, then make sure you also visit my Easy Keto Tex Mex Recipes.
Keto Chili Recipe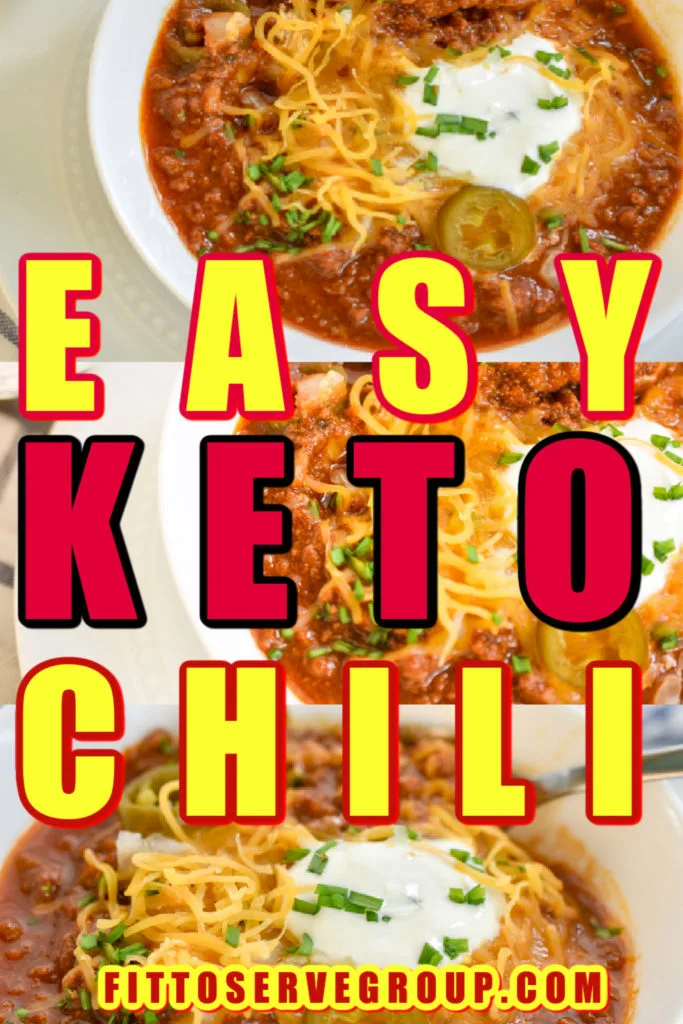 I am fully aware that there must be thousands of variations of chili. And I have no doubt that many of those are pretty grand.
But are they all easy to execute? And are there chili recipes that fit a low-carb diet?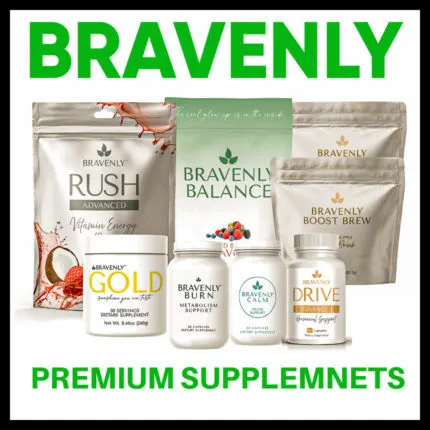 In my book, a recipe for keto chili not only needs to rival that of a high-carb chili but also needs to be made easily.
This is why my keto chili recipe only needs you to know how to brown some ground beef and onions, open a can of tomatoes, and measure ground spices.
If you have those cooking skills, you can make my keto chili.
This is a recipe that I would teach anyone who wants to learn how to cook. It's that simple to master. Plus, a chili recipe makes a great economical meal.
I do believe that my easy keto chili is popular because I don't skimp on flavor. I use a fair amount of spices in my recipe because we like our chili to be bold and chunky.
This low-carb chili isn't necessarily very spicy, but it is full of delicious Tex-Mex flavors. If you like a milder-tasting chili, you, of course, reduce the number of spices to suit your preference.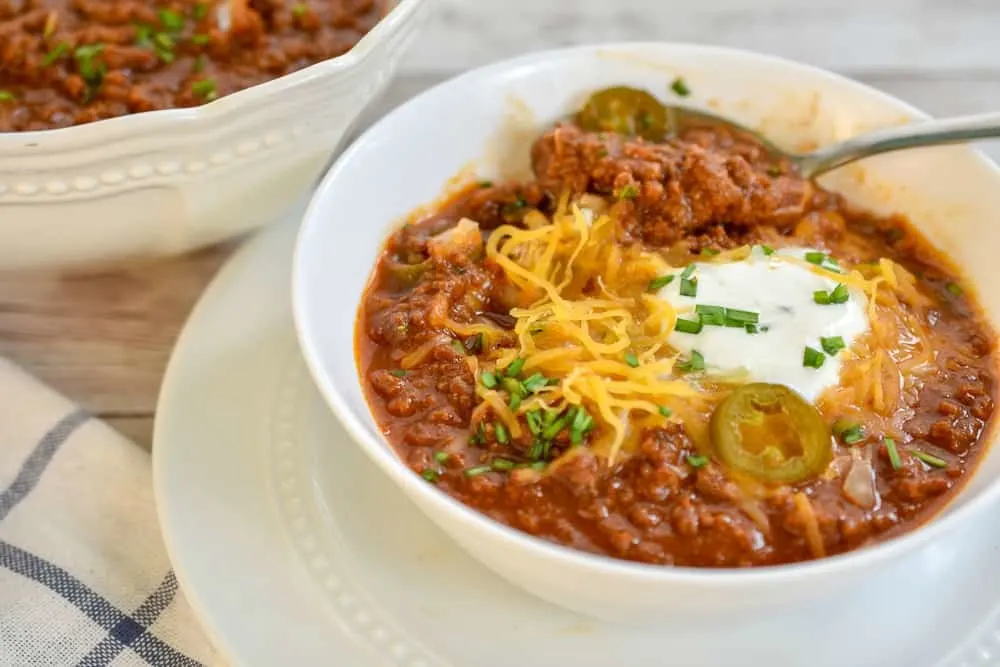 Chili Without Beans (No Beans Chili)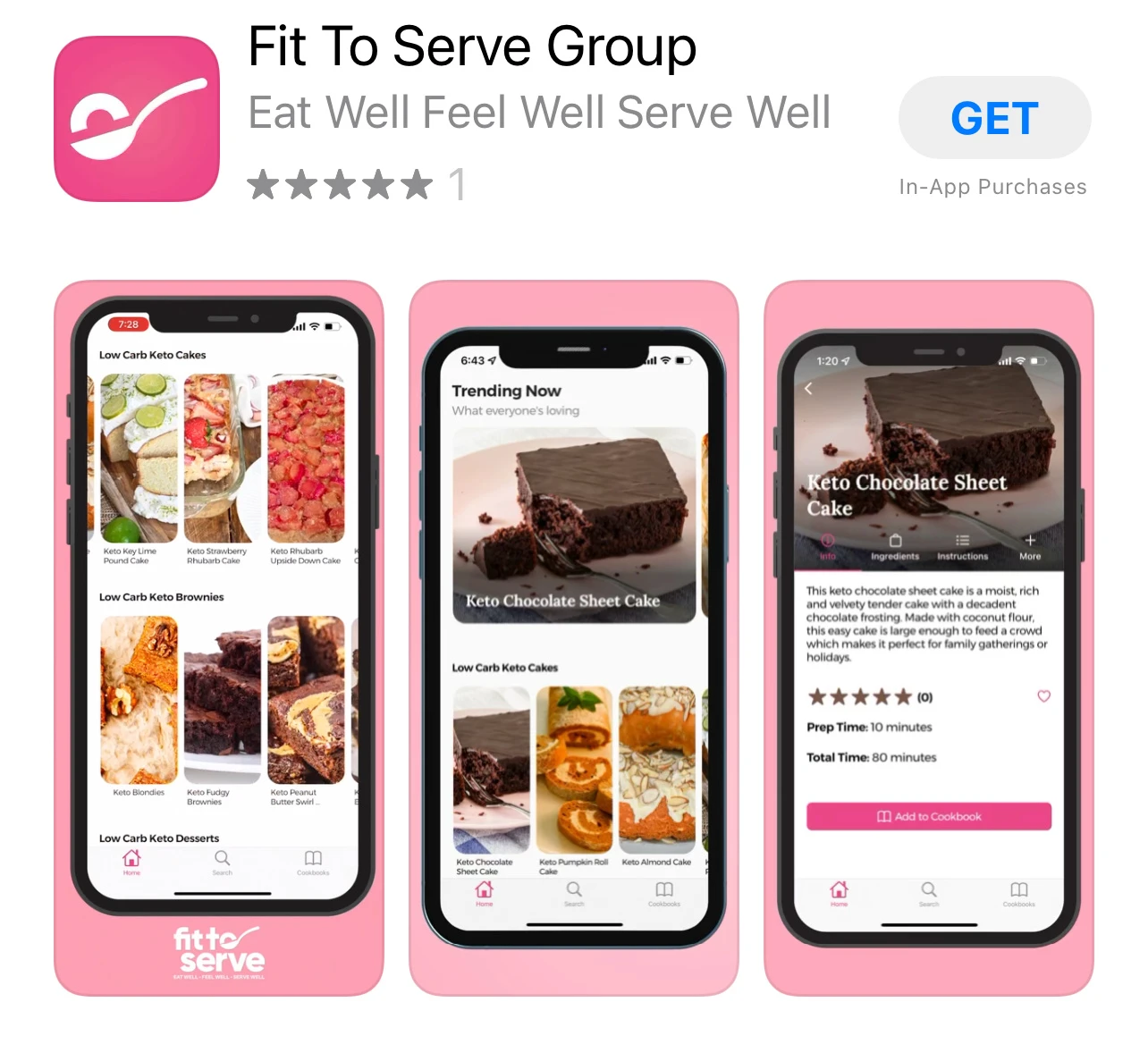 My original family chili recipe called for kidney beans, and although I still add them on occasion, adding beans will raise the carb load too high to make it to our keto blog.
Is there such a thing as a recipe for low-carb chili with beans? Not in my book. You just can't ignore all the carbs that beans add to chili.
On average, you are talking about 110 grams of carbohydrates per 1/2 cup of beans. If you consider that one can of beans serves three people, that's way too many carbs if your goal is to lose weight.
Adding beans to your keto chili defeats the purpose because it's a sure way to be kicked out of ketosis.
So, the beans have been left out of my easy keto chili; otherwise, it would not be considered a low-carb chili.
Sorry about this, but I assure you, you won't even miss the beans in my chili recipe.
If you decide to add beans to my keto chili, feel free to do so, but do know that it's no longer a low-carb chili recipe.
I have no doubt that you will enjoy my low-carb keto chili recipe. But don't leave the site without also checking out some of my other recipes that include chili.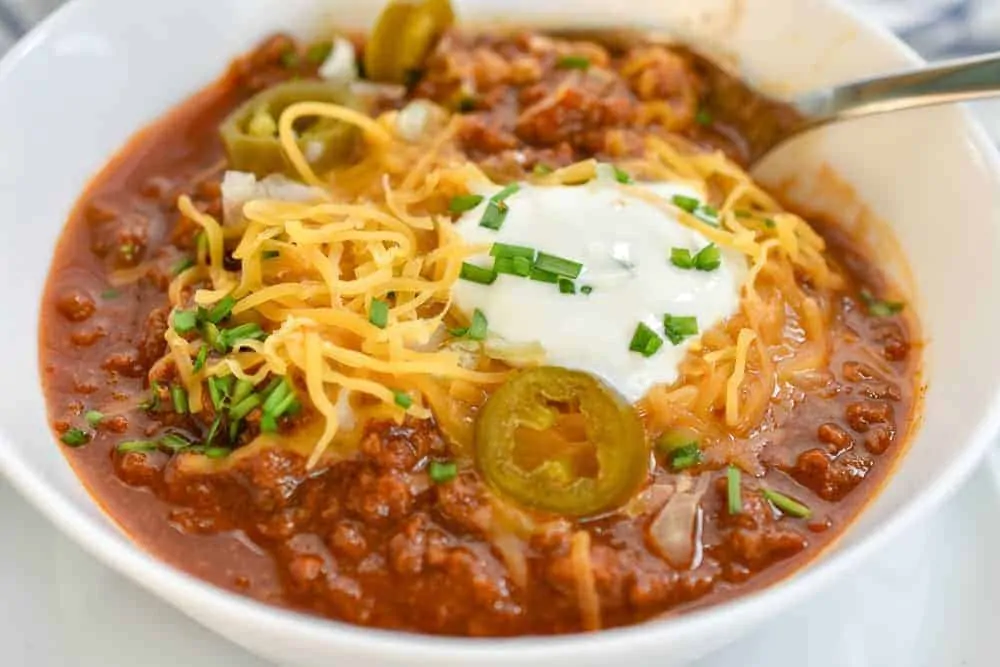 Keto Chili Slow Cooker
Disclosure: Some of the links below are affiliate links, meaning, at no additional cost to you, I will earn a commission if you click through and make a purchase.
My keto chili can be easily made on the stovetop or in a slow cooker easily. I've made it both ways countless times, and it's always a winner.
Allowing the chili to cook on low for several hours will produce a low-carb chili packed with flavor. So, if you're a fan of slow cookers, feel free to toss all the ingredients and let this low-carb keto chili simmer on low for hours.
A great accompaniment to my low-carb keto chili is my keto cornbread. If you haven't tried my "corn" bread, do yourself a favor and do so. There is no cornmeal or corn in my recipe, so it's a great alternative.
Ingredients Needed To Make An Easy Keto Chili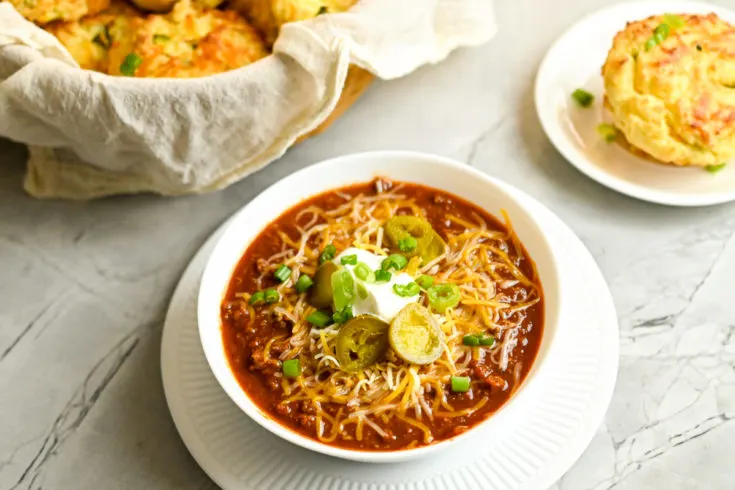 The following are the ingredients you'll need to make a keto-friendly chili.
Lean ground beef, grass-fed beef is best, or even ground turkey.
Garlic cloves, minced
Olive oil
Onion, roughly chopped
Crushed canned tomato
Chopped cherry tomatoes
Water or beef broth for extra flavor and nutrition
Sea salt
Chili powder
Cayenne pepper
Cumin powder
Garlic powder
Onion powder
Optional Favorite Toppings:
A dollop of sour cream
Green onions, chopped
Green bell peppers, finely chopped
Pickled jalapeños
Green chilies
How To Make Easy Low-Carb Chili Recipe
Making a ketogenic-friendly chili is pretty straightforward. You'll start by browning the ground beef with chopped onions and garlic.
Once the meat is cooked through, you'll add the can of tomatoes, the fresh tomatoes, water, and spices. Then allow the chili to simmer on medium-low heat for about 30-45 minutes.
Alternatively, you can cook this chili in the slow cooker. To do so, add all the ingredients to the slow cooker, break up the ground beef, and then set it to low.
Your keto chili will be done in about 4-6 hours, based on your specific slow cooker.
What's nice about this recipe is that it also doubles easily and freezes well. To freeze your chili, allow it to cool and store it in freezer bags or freezer-safe containers. This makes it a great way to meal prep.
Tag Us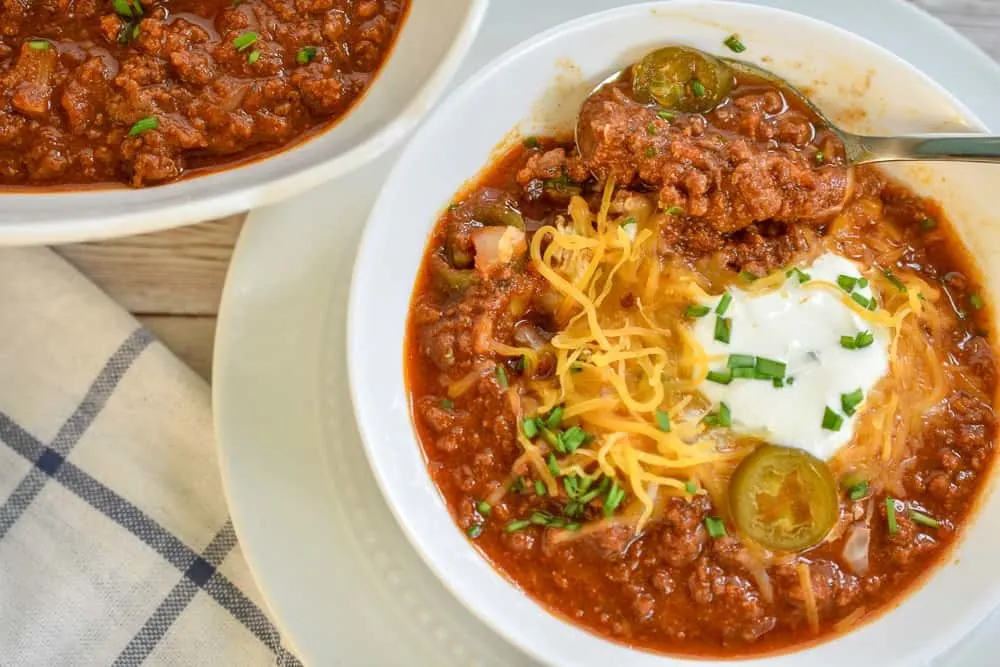 I sure hope you will give this keto-friendly bean-less chili recipe a try; we get rave reviews stating that it's the best low-carb chili recipe they have ever had.
Maybe it's the extra spices or a hearty low-carb chili.
It's certainly a comforting meal we are confident the entire family will enjoy, even if they are not adhering to a low-carb lifestyle.
If you give it a try, make sure you remember to tag us on Instagram, Facebook, and Pinterest. It's what keeps us encouraged to keep sharing and perfecting our recipes.
Also, check out our Amazon Store for our recommendations. You might be surprised by how many great keto options are at your disposal.
Don't forget to subscribe to our email list so that we can stay connected.
Grab Our Books & APP
In case you don't know, we have authored two books for you, Essential Keto Bread and Essential Keto Desserts, both inspired by your requests over the years.
I pray these keto cookbooks will help make keto a delicious breeze for you.
Gain access to simple and delicious recipes for breakfast, lunch, dinner, snacks, and even desserts with our FITTOSERVEGROUP APP.
Join Our Jesus And Keto Movement
Looking for an online support system to help you stay the course on keto? As a family, we came to the keto diet, looking at it from a Christian perspective. As believers, we live our lives supported by God's grace.
Knowing firsthand the benefits of this decision, we have created a closed Christian group that is using the keto diet to transform their lives. We invite you to join our Private Facebook Group and see if it's not the key you have been missing.
Be sure to request our FREE Jesus and Keto E-Book (First 7 Days). We hope it blesses you.
Looking for a fast way to access our keto recipes? We've got you covered. There's an app for that. Yup, there's a Fit To Serve Group App and it's going to make your keto diet a delicious breeze!
Access hundreds of recipes that are all sugar-free, gluten-free, and keto-friendly.
Enjoy early access to recipes before they go live on the website. Plus, bonus recipes that are exclusive to the app. Make your own personal cookbooks that you can use to organize your favorite recipes.
Search recipes by title, ingredients, keywords, and categories, and of course, every recipe shows complete nutritional facts. Get the Fit to Serve Group App for easy-to-follow keto recipes made with easy-to-source ingredients.
The app is loaded with hundreds of yummy recipes for breakfast, lunch, dinner, snacks, and even desserts!
Learn more by visiting our Fit To Serve Group App Page.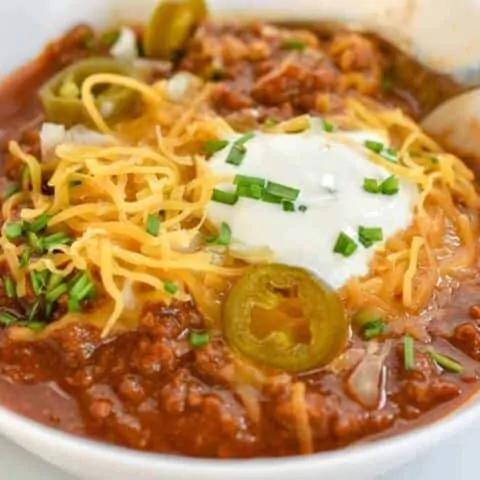 Easy Keto Chili
It's our family recipe for easy keto chili. This chili is packed with bold Tex-Mex flavors and still manages to be keto-friendly. Recipe includes instructions on how to make it in a slow cooker.
Ingredients
1 pound of lean ground beef
2 cloves garlic crushed
1 tablespoon olive oil
1 medium onion roughly chopped
28 oz can crushed tomato
1 cup of chopped cherry tomatoes
1 cup of water
1 ½ teaspoons of sea salt
2 tablespoons of chili powder
½ tsp ground cayenne pepper
1 tablespoon of cumin powder
1 teaspoon of garlic powder
2 teaspoons of onion powder
Instructions
Brown the ground beef, onions, garlic
Add the can of tomatoes, fresh tomatoes, water, and spices.
Allow to simmer on medium low heat for 30-45 minutes.
Alternatively you can cook this chili in slow cooker to do so refer to the notes section.
This recipe double and freezes well.
Notes
Slow Cooker Instructions: Add all the ingredients into your slow cooker and break up the ground beef and then set it to low. Your Keto Chili will be done in 4-6 hours based on your specific slow cooker.
Note: The nutrition facts are for a one-cup serving of chili.
Nutrition Information:
Yield:

6
Serving Size:

1
Amount Per Serving:
Calories:

178
Total Fat:

5.5g
Saturated Fat:

1.9g
Cholesterol:

68mg
Sodium:

577mg
Carbohydrates:

7.3g
Net Carbohydrates:

5.1g
Fiber:

2.2g
Sugar:

2.2g
Protein:

24.3g