These keto cream cheese chocolate cookies make the perfect low-carb chocolate treat. They are low in carbs, gluten-free, sugar-free, and nut-free.
What makes these keto chocolate cookies extra special is the rich chocolate glaze that tops them. And because these cookies are so decadent one cookie will satisfy your chocolate craving. If that's not a winning low-carb cookie recipe I don't know what else is.
I created these low-carb cream cheese chocolate cookies after so many of you loved my keto lemon cream cheese cookies, my keto orange cranberry cream cheese cookies, and my nut-free, egg-less keto cream cheese cookies.
I figured if you loved those other cream cheese cookies, you would embrace a chocolate one too. Thankfully, I was correct and today it's helping people stay faithful to the ketogenic diet.
And that my friend is what keeps this girl encouraged to keep coming up with keto recipes.
Can you tell that I am a huge fan of adding cream cheese to my keto-baked recipes? But why is this? Well, because the creaminess and richness that it adds are unmatched.
Make sure you remember to also check out our Keto Cream Cheese Recipes for other delicious recipes that feature cream cheese. And if that's not enough I have a complete list of Keto Cookies that as a fan of cookies I encourage you to also visit.
Keto Cream Cheese Chocolate Cookies
BUT…can I tell you that I didn't start adding cream cheese to my cookie recipes until I made eating low carb a lifestyle?
I began to use cream cheese in my keto baked goods to test a theory I kept toying with. I wanted to see if adding it to recipes like these keto cream cheese chocolate cookies, would add structure and moisture to my low-carb recipes.
I am so grateful my theory proved to be right and thus began my love affair by adding cream cheese to my keto baking strategy.
Of course, without a doubt, the star on the blog regarding cream cheese is my recipe for keto cream cheese pound cake. It's a favorite not only on our site but in the keto community.
You wouldn't think that cream cheese would add such a great impact when baking with low-carb keto flours. BUT… I've personally found that it really does help a lot with giving gluten-free items structure and flavor.
Learning this firsthand has come in handy when keto baking. Although not a must per se, it is a great option for those who have no problem with dairy.
The end result of these keto cream cheese chocolate cookies is a recipe for soft-batch buttery cookies.
Disclosure: Some of the links below are affiliate links, meaning at no additional cost to you, I will earn a commission if you click through and make a purchase.
How To Make Keto Cream Cheese Chocolate Cookies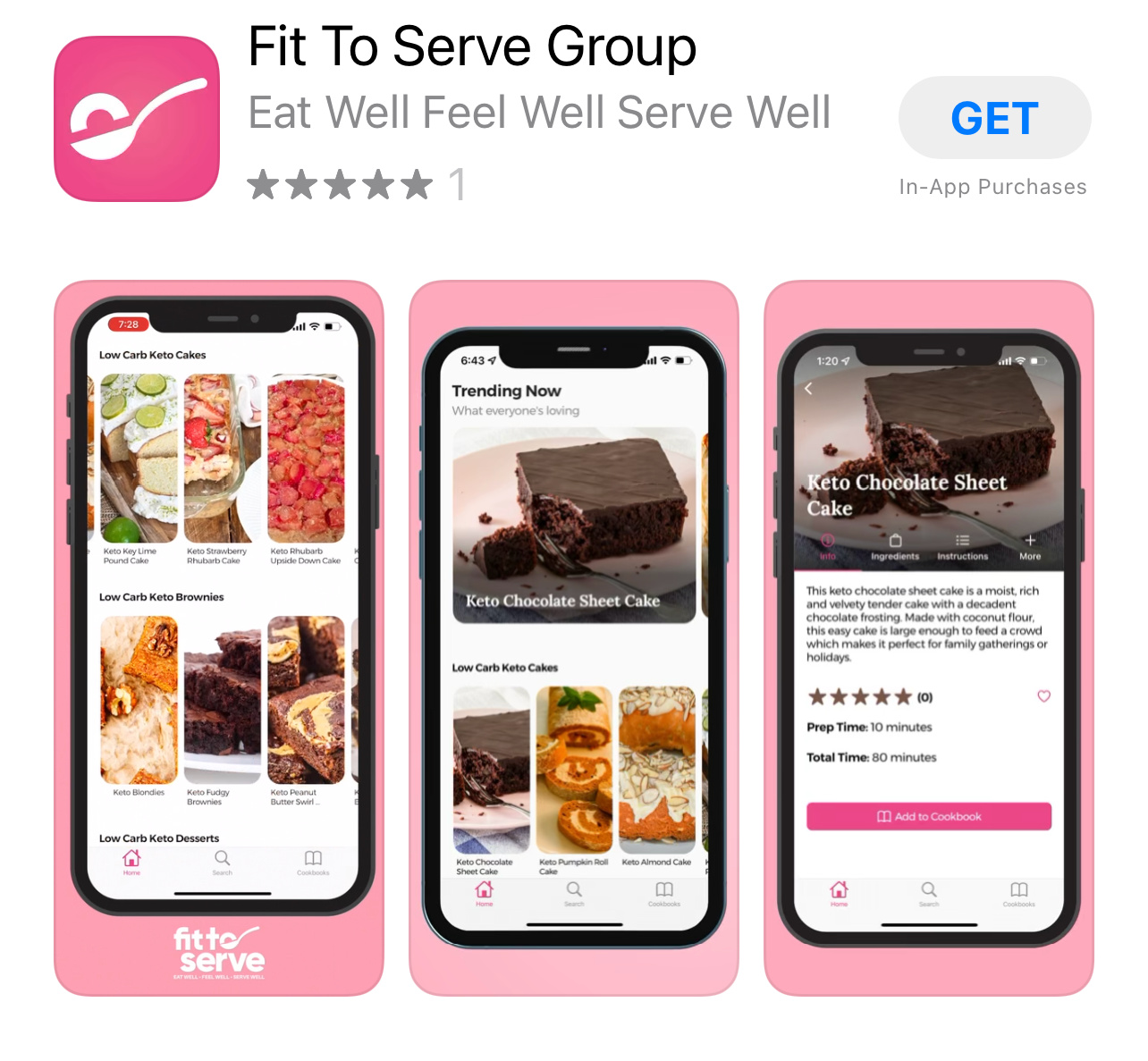 These are rich chocolate cookies that melt in your mouth, but that you can somehow still sink your teeth into. I hope that describes this cookie adequately.
You see the addition of cream cheese to low-carb cookies, gives a deep richness to the cookie dough and frankly intensifies the buttery flavor.
How can you go wrong with more butter taste? You can't. So enjoy my keto friends!
In order to make these keto cream cheese chocolate cookies, you will need the following basic ingredients:
Baking Powder
Vanilla Extract
Sea Salt
Butter
Eggs
NOTE: The full recipe and instructions are at the bottom of this post.
Embrace Healthy Fats
Keep in mind, that you must use the cream cheese that comes in a block and not the one that is spreadable. This is key to getting the right results with this keto cream cheese (chocolate) cookie recipe, or any of my other recipes that use cream cheese.
AND… for goodness sake, use full-fat cream cheese. This is, after all, a keto recipe blog.
Do take full advantage of the rich ingredients that you can have on a low carb, keto plan instead of focusing on what you can't have.
I think that's a mistake that people make when they first embark on a keto diet. Instead of looking longingly at the list of not permitted ingredients, enjoy the rich list of keto foods that you can have.
You do know that all the flavor is in the fat right? It's why when our country went low-fat they loaded up the food with sugar to compensate for the lack of flavor.
Ugh, how on earth did we fall for this big fat lie? Probably the worst health propaganda we bought. The consequences of which we are still dealing with.
I wonder 100 years from now what will the history books say about the way we shunned fat and made ourselves sicker by pouring sugar on everything? I do pray that the truth will set people free.
So, do yourself a favor and enjoy every bite of these keto cream cheese chocolate cookies knowing that the added healthy fats will help put you into a state of ketosis.
And have the cookie in front of your non-keto friends to help spread the news of this wonderful life-giving lifestyle.
I sure hope you will give this recipe a try. Once you do, make sure you remember to tag us on Instagram and Facebook. It's what keeps this girl encouraged to keep sharing and perfecting her recipes.
Also, check out our Amazon Store for recommendations. You might be surprised by how many great keto options are at your disposal.
Join Our Jesus And Keto Movement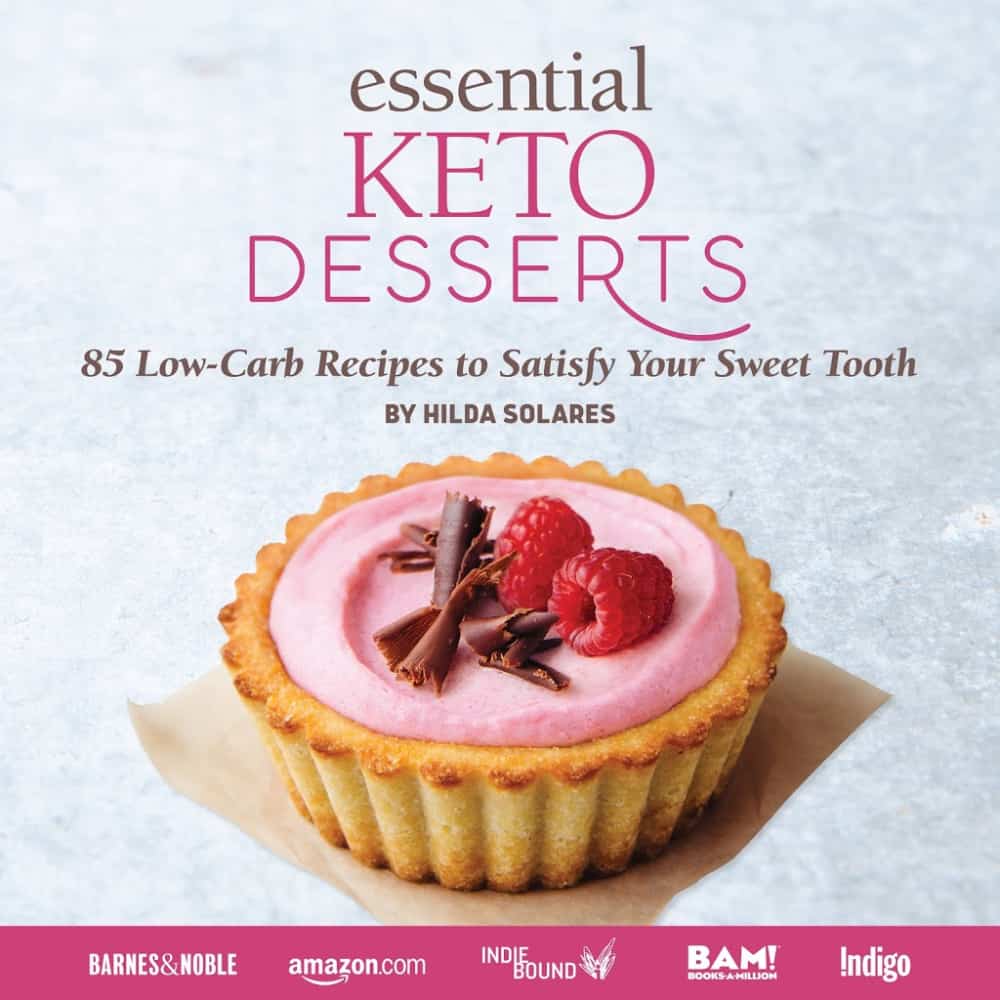 If there is one thing I particularly proud of sharing it's how we combined our Christian faith with the keto diet.
In case you don't know, Randy and I came to the keto diet looking at it from a Christian perspective. As believers, we live our entire lives supported by God's grace.
So when the Holy Spirit led us to combine our Christian faith and the keto diet, we did so in hopes of finding lasting transformation.
To say we needed God's intervention is putting it mildly. When we followed the Holy Spirit's prompting to we got on the path to real transformation.
Knowing firsthand the benefits of this decision we have created a closed Christian group that is using the keto diet to transform their lives.
I love how supportive and encouraging this group of believers is. It's exciting to see how people are transforming their lives by combining this lifestyle with the Christian faith.
The testimonies coming out of our Fittoservegroup are what motivates us to continue to share what we've learned.
We invite you to join our Private Facebook Group and see if it's not the key you have been missing.
Note that once you click the link you will be prompted to answer a few questions that ensure that you understand what this group stands for.
Grab Our Books!
In case you don't know we have authored two books for you, Essential Keto Bread and Essential Keto Desserts both inspired by your requests over the years. It's my prayer these keto cookbooks will help make keto a delicious breeze for you.
Keto Hack To Stay On Track
Of course, arming yourself with keto recipes like these chocolate cream cheese cookies certainly key in doing this diet long enough to see the many benefits. But even with the best low-carb ketogenic recipes sometimes additional help is needed.
With this in mind, we also encourage you to have the right supplements to help you get and stay in ketosis. Because when you have the right tools the keto diet becomes easier.
Perhaps you've struggled to get into ketosis consistently on your low-carb keto diet, or you've hit a plateau that doesn't seem to budge, consider using Perfect KETO's bundle to assist you. It's a great way to see the benefits sooner rather than later.
You'll learn how to elevate your ketones naturally enter into ketosis more quickly. Being at a deeper level of ketosis will help reduce your appetite, carb cravings, and give you lasting energy. These are the things you want to see happen as they make this diet sustainable and it's why we recommend them.
Perfect Keto has offered our readers a 15% discount on their products. Simply use this link for all qualifying products and the code FITTOSERVE at checkout.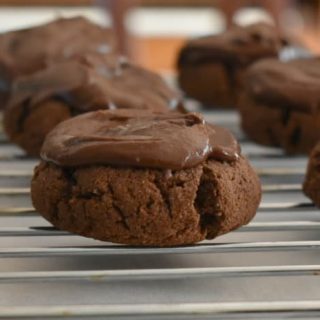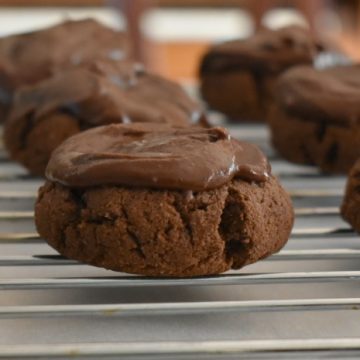 Keto Cream Cheese Chocolate Cookies
Additional Time:
5 minutes
A rich and decadent recipe for Keto cream cheese chocolate cookies. The addition of cream cheese makes it a soft-batch cookie and a perfect keto treat.
Ingredients
1 tsp of vanilla extract
2 teaspoons of baking powder
1/4 teaspoon sea salt
½ cup unsalted butter softened
8 ounces of full fat cream cheese softened
4 eggs
1 teaspoon of instant espresso coffee
Keto Chocolate Icing
¼ cup of unsalted butter
1 tsp of MCT oil or coconut oil
Pinch of sea salt
2 ounces of baking chocolate
1/2 teaspoon of instant espresso coffee
Instructions
Keto Cream Cheese Chocolate Cookie Dough
Pre-heat oven to 350 degrees
Melt the baking chocolate in a double boiler or in the microwave (20 seconds) then set aside.
Using a mixer on high combine the cream cheese, butter, sugar substitute, instant coffee, and vanilla extract
Once fully combined add the 4 eggs one at a time, making sure that the batter is fully incorporated.
To the cookie dough add the melted chocolate and beat dough until it's perfectly mixed.
Next stir in the coconut flour, cocoa powder, baking powder, salt and mix well.
Keto Chocolate Icing
Melt the butter in a saucepan or in the microwave in increments of 10 seconds
Add powdered sugar substitute or make your own powdered sugar substitute in a clean coffee grinder.)
Stil in the cocoa powder and add the MCT oil or coconut oil. Combine well.
Stir in the pinch of sea salt and instant espresso coffee.
Baking Instructions
Add the cookie dough in spoonfuls to a parchment-lined cookie sheet.
Flatten the cookies slightly.
Bake cookies for 15-20 minutes (Do not over-bake)
Allow cookies to fully cool
Spread about a teaspoon of icing onto each cookie.
Allow the icing to set for about 5 minutes.
Recommended Products
As an Amazon Associate and member of other affiliate programs, I earn from qualifying purchases.
Nutrition Information:
Yield:

16
Serving Size:

1
Amount Per Serving:
Calories:

188
Total Fat:

17.1g
Saturated Fat:

10.7g
Cholesterol:

81mg
Sodium:

127mg
Carbohydrates:

6.2g
Net Carbohydrates:

5.1g
Fiber:

1.1g
Sugar:

3.9g
Protein:

3.5g