Keto chicken chili recipe, a delicious and easy low carb chicken chili recipe that is made in a slow cooker for added convenience. What's not to love?
If what you are looking for is an easy, healthy, delicious recipe for keto chicken chili then you've come to the right place, because this low carb chili checks off all those points.
Plus it's a breeze to make since it's made in a slow cooker so it practically cooks itself.
My recipe for low carb chicken chili recipe is packed with Tex Mex flavors making it a delicious low carb choice.
I was inspired to make a chicken chili based on how well you all received my low carb keto chili.
Consider this our keto red chicken chili recipe an easy weeknight meal to add to your keto meal planning.
If you're a fan of Tex Mex, then also make sure you head on over to our Easy Keto Tex Mex Recipes, where you are sure to find more of what you love.
Make sure you remember to also check out our Keto Cream Cheese Recipes for other delicious recipes that feature cream cheese and our complete list of Keto Chicken Recipes.
Keto Chicken Chili
This keto shredded chicken chili recipe is also a fuss-free chili that allows you to enjoy chili safely on a low-carb diet. It doesn't have any beans and I promise you won't even miss them.
Nothing takes the chill off like a nice bowl of hot steaming chili. Knowing that you can enjoy a crock-pot keto chicken chili recipe just makes it that more satisfying.
My keto chicken chili is full of flavor and makes a thick hearty bowl of goodness.
Keto Chicken Chili Crockpot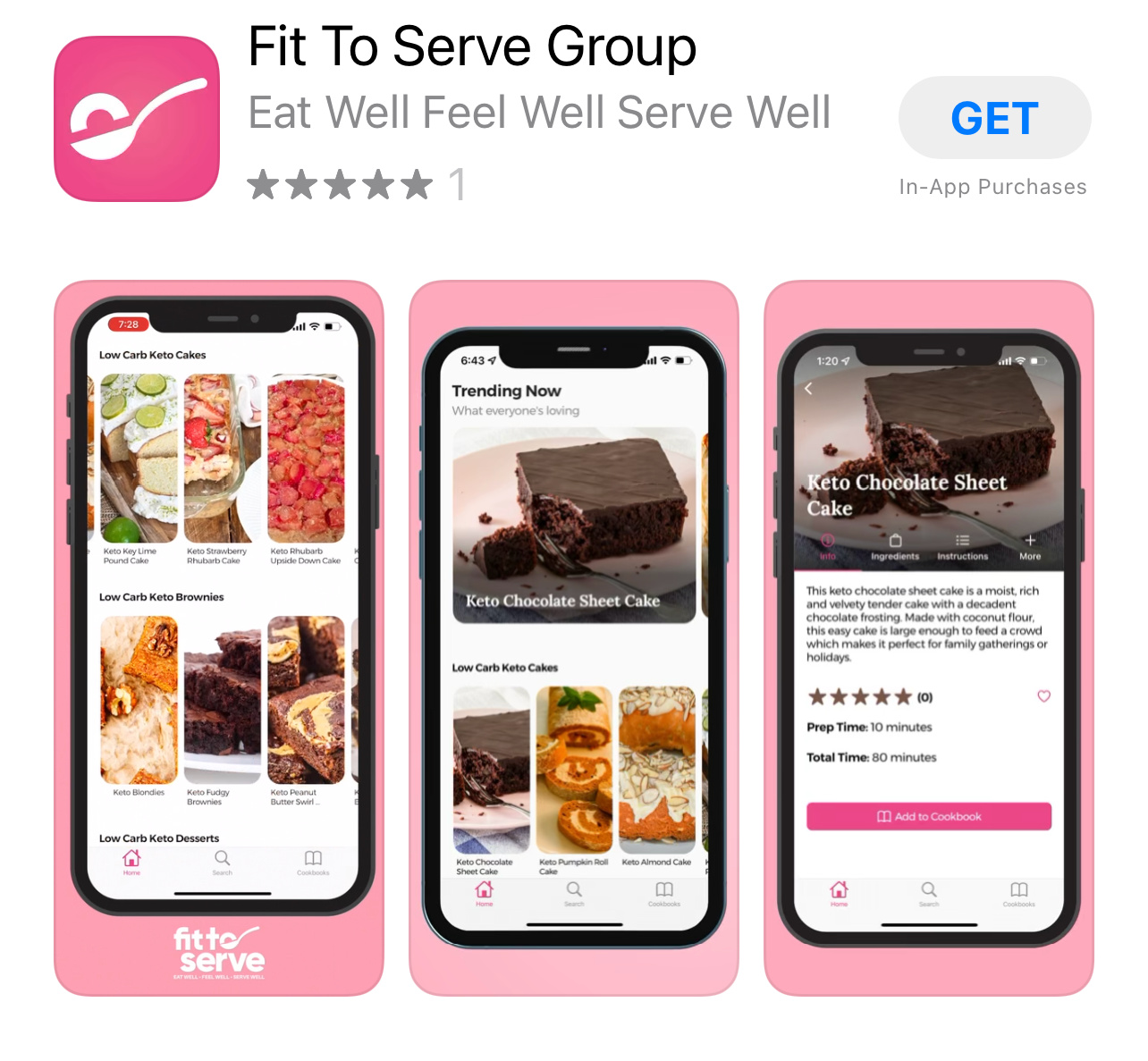 I've been a fan of chili for years and my friends and family can vouch for this. I have a few good reasons why this is the case. For starters, I love the flavors of a good bold chili.
Then there is the fact, that chili basically cooks itself when made in a slow cooker.
Tossing all the ingredients into a large slow cooker and seeing it transform into a meal a few hours later is simply a work of art in this girl's book.
Making a keto chicken chili in a slow cooker just makes things easier. It's a simple way to just add the ingredients in the morning and come home to a cooked keto-friendly meal.
Making Easy Keto Weeknight Meals
Our family lives a full life and this means that we will save time wherever we can find it.
Something tells me that you too can benefit from recipes that will maximize your time like this keto chicken chili recipe. Because it's a recipe that makes weeknight meals easier.
Disclosure: Some of the links below are affiliate links, meaning at no additional cost to you, I will earn a commission if you click through and make a purchase.
When you are juggling everyday tasks and also running a church community group it could be challenging to balance it all. This is why I will take whatever shortcuts I can when it comes to keto meal planning and cooking.
Wouldn't you agree that having quick keto meal recipes at your disposal just makes sense? Especially during the week when our time is extra limited?
Keto Chicken Chili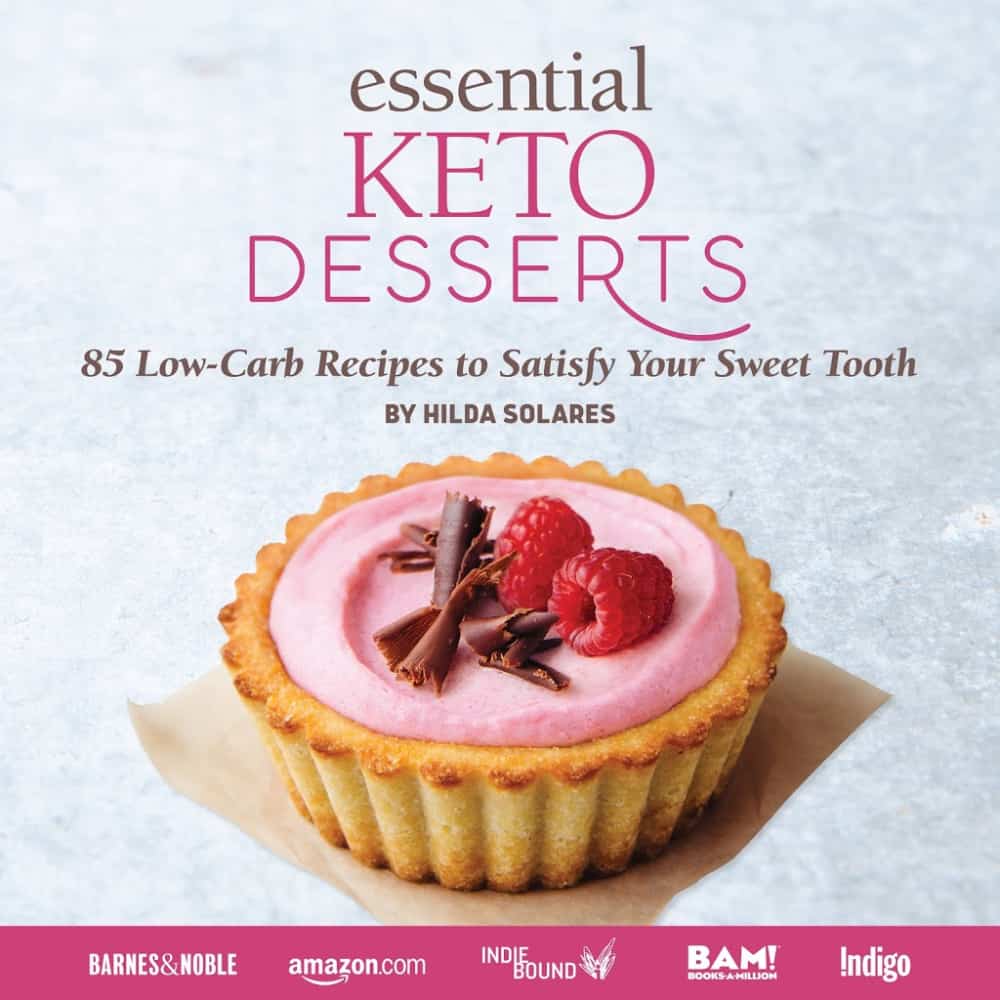 One of the biggest complaints I hear from you our readers is the inability to find easy yet delicious keto recipes.
Don't get me wrong, there are plenty of delicious keto recipes out there, but too often they are complicated and therefore are just not practical for the busy weeknight.
I completely hear you. Why should we trade convenience for flavor? Personally, I think we can and should have both.
It's why I aim to keep things simple for you. In fact, it's a rare thing to find a complex recipe on our site.
One of my easy meal recipes is my keto shredded chicken chili. Because it's fuss-free and so it makes it to our dinner table frequently.
You should know that there is nothing bland about any of my easy keto chili recipes. If what you want is a bold taste of Tex Mex, then you've come to the right place.
My chili recipes aren't really fire-engine hot, they are just very flavorful. If you are a fan of spicy chili, you can, of course, adjust the heat level easily to suit your preferences.
Family Chili Made Keto Friendly
When our family went keto, my traditional chili recipe needed a makeover.
I converted our family's favorite into a keto chili by simply removing the beans.
Beans are delicious and all, but they are still quite high in carbs. And if your goal is to keep your carbohydrates low in order to enter into ketosis quickly, you need to keep a close eye on this macronutrient.
At first, my own family wasn't too sure about the removal of beans from my meat chili recipe. I can't say I blamed them for being skeptical, because I too had my reservations.
Thankfully, we all quickly learned that the removal of the beans from our family's favorite did not interfere with its flavor.
My decision to take out the high-carb beans made it a viable keto option.
And it's the reason why many in the low carb keto community are now able to enjoy my recipe. How cool is that?
I hope this inspires you to examine your own family favorites to see how you could tweak them into becoming a low-carb, keto-friendly option.
Keto Chicken Chili For Meal Prepping
After seeing the keto community's response to my easy keto chili, I knew I had to start sharing some more of my other chili recipes.
It's why today I am sharing my recipe for easy keto chicken chili.
Not only is this keto chicken chili a delicious option, I purposely made it a big batch recipe. Allowing for leftovers automatically.
If a big batch of chili is not what you need, you can split the recipe in half easily.
What's more even this big batch of keto chicken chili can be doubled for when you need to feed a large crowd.
But why give you a recipe that allows for leftovers intentionally?
Because the idea of prepping once and eating for days is where it's at for this girl. And it's the easiest way to create keto meals for busy weeknights.
Something tells me you also welcome this strategy. I mean if you're going to cook, why not take advantage of your time and make more than one meal?
This is a great way to keto meal prep for your family and removes the excuse of not having enough time during the week to cook.
As an added bonus, any of my low carb chili recipes freeze well. So it's not like you will have to eat the same meal back to back.
It's so nice to know that I can serve a healthy satisfying keto meal to my family without having to fuss over it.
Making this large batch of chicken keto chili in the slow cooker makes for a stress-free option. Just toss all the ingredients and let the slow cooker do all the heavy lifting for you, with no need to babysit.
Can I hear an amen for time-saving low carb keto recipes?
And if you love the flavors of Tex-Mex, then you should definitely also check out my recipe for keto white chicken chili
The Secret To Creamy Keto Chicken Chili
Although this isn't a white keto chicken chili recipe, it does have one little gem of an ingredient that makes is super luscious and creamy.
It may seem like an odd addition, but I add some cream cheese to my chicken chili recipe. Doing so takes it to a whole nother level.
It's amazing to me how just 6 ounces of cream cheese in such a large pot of chili can make such a big difference, but trust me it does.
Don't you dare leave it out, if you are blessed enough to be able to enjoy dairy?
For a true keto white chicken chili simply substitute the can of crushed tomatoes for low sodium chicken broth.
Easy Keto Chicken Chili Tips
The following are some tips to ensure your chicken keto chili turns out perfectly.
Slice your raw chicken into 1/2 inch strips before adding it to the slow cooker. It's probably what will take the most time, but it's necessary to make sure the chicken breakdowns easily.
Set the slow cooker on high for about 1 hour, then I reduce the heat and allow it to cook on low for 3 to 4 more hours, or until the chicken is fully cooked and tender.
Add the cream cheese right at the end of the cooking time making sure to stir well till it fully incorporates into the chili.
Set your slow cooker to the warm setting once the cream cheese has been added. It will then stay ready for you to serve at your convenience.
Keto Recipes With Cream Cheese
The use of cream cheese is a pretty common occurrence on this blog. In fact, I have several recipes that showcase cream cheese.
For instance my keto cheeseburger soup, the very popular keto cream cheese pound cake, and these easy nut-free keto cream cheese cookies.
In most of these recipes, the cream cheese is the star.
That's not the case for this low-carb keto chili. But trust me a little cream cheese goes a long way in enhancing the flavor and texture of this simple keto chicken chili recipe.
Wondering what's a good accompaniment to this slow cooker chili recipe? I suggest you round out the meal with a light green salad and my keto "corn" bread recipe.
Tag Us
If you decide to make our keto chicken chili recipe, please take a quick picture and make sure to tag us on Instagram, or Facebook.
You have no idea how much it encourages me to keep creating for you when I see your pictures.
Grab Our Books & Recipe APP
In case you don't know we have authored two books for you, Essential Keto Bread and Essential Keto Desserts both inspired by your requests over the years. It's my prayer these keto cookbooks will help make keto a delicious breeze for you.
Gain access to simple and delicious recipes for breakfast, lunch, dinner, snacks, and even desserts with our FITTOSERVEGROUP APP.
Join Our Jesus And Keto Movement
Looking for an online support system to help you stay the course on keto? As a family, we came to the keto diet looking at it from a Christian perspective. As believers, we live our lives supported by God's grace.
Knowing firsthand the benefits of this decision we have created a closed Christian group that is using the keto diet to transform their lives. We invite you to join our Private Facebook Group and see if it's not the key you have been missing.
Be sure to request our FREE Jesus and Keto E-Book (First 7 Days) We hope it blesses you.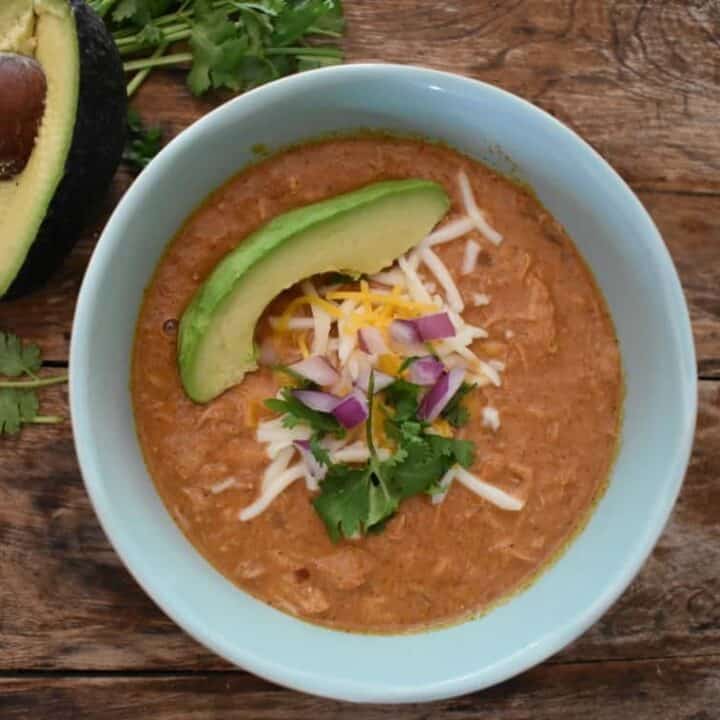 Easy Keto Chicken Chili
Cook Time:
4 hours
30 minutes
Total Time:
4 hours
40 minutes
Enjoy an easy recipe for keto chicken chili. It's a filling, delicious, slowcooker option. It makes a great keto freezer meal!
Ingredients
8 boneless skinless chicken thighs finely sliced into 1/2 inch strips
5 cloves of garlic crushed
1 large onion roughly chopped
28 oz can of crushed tomato
1 1/2 cup of water
3 ½ teaspoons of sea salt
4 tablespoons of chili powder
2 tsp ground ancho chili pepper powder
2 1/2 tablespoon of cumin powder
3 teaspoon of garlic powder
6 teaspoons of onion powder
6 ounces of cream cheese chopped into 1 inch cubes
Instructions
Slice the boneless skinless thighs into 1/2 inch strips.
Then toss the sliced chicken and all the other ingredients (minus the cream cheese) into the slow cooker.
Cook on the high setting of your slow cooker for 30 minutes.
Reduce your slow cooker to the low setting after 30 minutes and allow the chili to cook for an additional 3-4 hours until the chicken is fully cooked and the chicken shreds easily when stirred.
Next add the 6 ounces of cream cheese once the chili.
Stir the chili well making sure the chicken is fully shredded and the cream cheese is well incorporated.
Then set the slow cooker to the warm setting until ready to serve.
Optional:Top your keto chicken chili with shredded cheddar cheese, sour cream, and pickled jalapenos.
Store leftovers in fridge for up to 2 days or freezer for up to 2 months.
Notes
For a Keto White Chicken Chili recipe, replace the 28 ounces of crushed tomato sauce for 3 cups of low sodium chicken broth.
Stovetop Option This recipe can be made in a 6-quart pan rather than a slow cooker. To do so, saute the chicken thighs first and then add all the ingredients minus the cream cheese. Simmer on a low boil for about 30 minutes or until the chicken is opaque. Once the chicken is cooked, add the cream cheese and stir until melted and well combined.
For Ground Chicken Or Ground Turkey, use ground chicken or turkey using 1 1/2 pounds and brown the meat before adding it to the pot. It can also be made on the stovetop; look for the instructions above.
Nutrition Information:
Yield:

12
Serving Size:

1
Amount Per Serving:
Calories:

235
Total Fat:

12g
Saturated Fat:

5.5g
Cholesterol:

75mg
Sodium:

510mg
Carbohydrates:

7.5g
Net Carbohydrates:

5g
Fiber:

2.5g
Sugar:

2.5g
Protein:

18g