This easy keto tamale pie combines the flavor of a quick chili with a keto "cornbread" topping, allowing you to enjoy a classic tamale casserole with zero corn or cornmeal. Perfect for when you want a Tex-Mex dish that the whole family will enjoy.
Satisfy your Mexican food cravings with a low-carb skillet meal and make dinner a delicious breeze. I mean what more can you ask for? I don't know about you, but skillet meals tend to be a favorite in our home.
After all, a meal that can be cooked and served in one pan is very appealing. It's perfect for busy weeknights or whenever you need to bring a meal quickly to the table.
If you are a fan of all things cornbread but can't consume any corn, be sure to also check out our Keto Cornbread Recipes for more delicious mock cornbread options.
Keto Tamale Pie
This recipe for keto tamale pie uses well-seasoned ground beef for the keto chili and my zero corn "cornbread" topping for a tasty low in carbs tamale pie recipe.
It's a great economical ground beef recipe that can be made easily with basic pantry items found in a keto kitchen.
You'll be hard-pressed to find a tamale pie recipe that does not use cornmeal. However, I made sure not to include any corn, or cornmeal when making the "cornbread" topping.
Why? Well for one, corn is a big no, no on a low carb, keto diet since it's very high in carbs. Not to mention that it's also one of the most GMO-laden foods around and it's not even nutrient-rich.
Fortunately, making a tamale pie both gluten-free and keto-friendly was easy. Why risk getting kicked out of ketosis when you can have a "cornbread" option that has all the flavor minus the carbs?
When making the cornbread topping I opted for coconut flour to keep the carb macros low.
But if you prefer a cornbread topping that uses almond meal, then I recommend you use our easy cornbread recipe as the topping, it works perfectly in this tamale casserole.
Cornbread Extract That Mimics Corn Flavor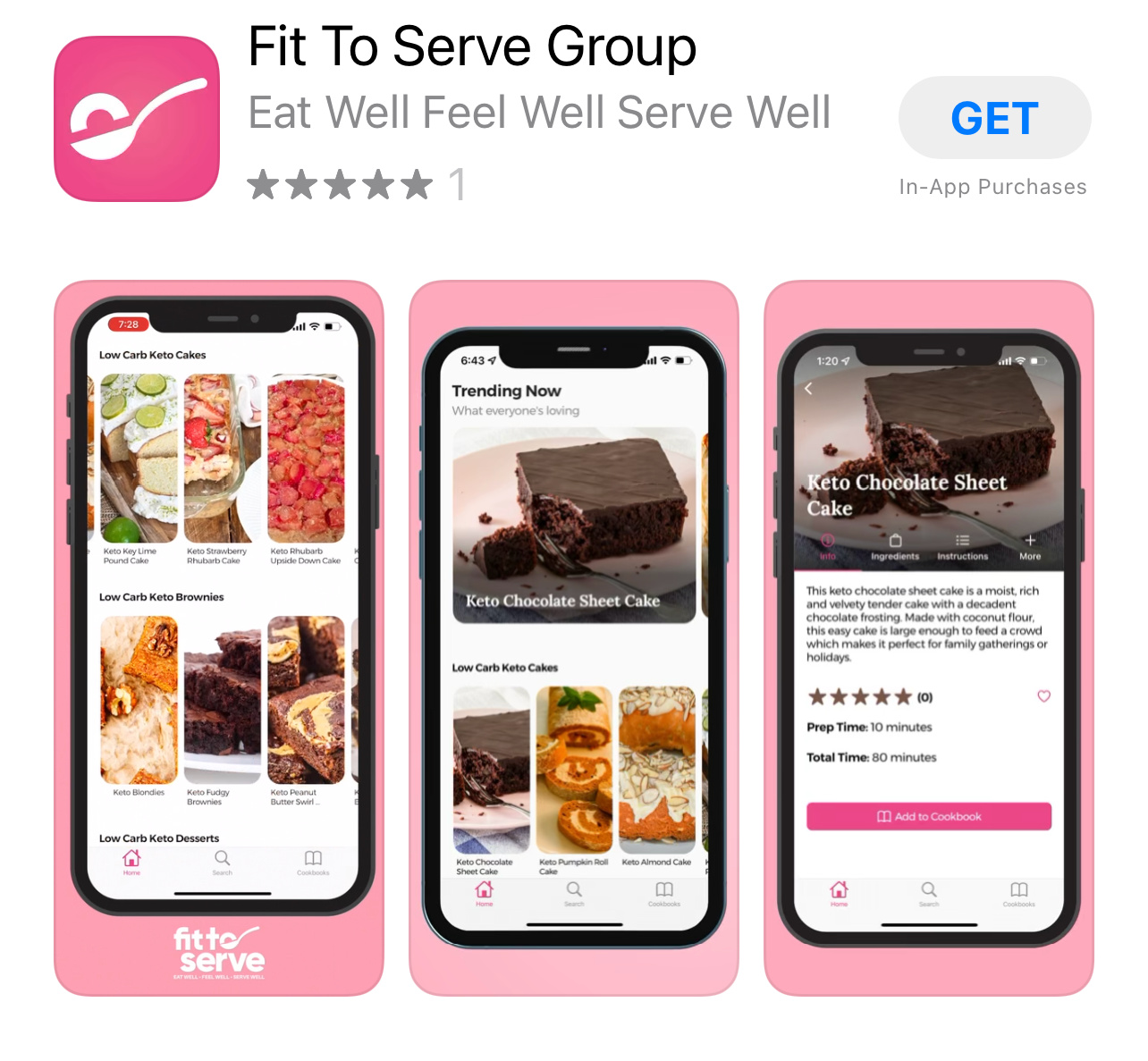 I found a great cornbread extract that gives this tamale pie a cornbread flavor profile.
Using a keto cornbread extract simply amplifies the flavor of "corn" in this coconut flour-based tamale pie.
It's a way to further fool your tastebuds. The use of corn extract is really effective in getting the flavor of cornbread without the use of any corn. Pure genius!
OOOflavors cornbread flavored concentrate has managed to create a cornbread extract that has zero calories, zero sugar, and zero carbs.
Since it's a highly concentrated extract a tiny amount is all you need to get the flavor of corn.
I recommend using 3-4 drops in this recipe and see if it elevates the flavor further.
Although you can certainly make this without the cornbread extract, this brand does a fantastic job of mimicking the flavor.
Low Carb Tamale Pie
It seems that I turn to the flavor profile of Tex-Mex pretty regularly anytime I am craving comfort food. This would explain why I also have a keto chicken tamale pie option.
I've always been a fan of a nice piece of cornbread with chili. Unfortunately, traditional cornbread had to take a backseat once I made low-carb keto a lifestyle decision.
Although I am forever grateful for the benefits this diet has afforded me, I still occasionally miss high carbs foods. You should know that 99.9 % of my low carb keto recipes came about out of a need to satisfy a high-carb craving.
The good thing is that my deep desire to stay compliant with a keto lifestyle means that even when cravings strike I refuse to cave in. Instead, high carb cravings force me to keep coming up with healthy keto alternatives for us both to enjoy.
Let's just say my struggle ends up being a blessing in disguise. I figure that if I'm having a craving for tamale pie, perhaps you are too. Or at least know someone who could use this recipe.
Wanting "cornbread" with my chili made this keto tamale pie a beautiful reality. This is why these days rather than run from a craving, I just embrace it as an opportunity to get creative in the kitchen.
How To Make A Tamale Pie Keto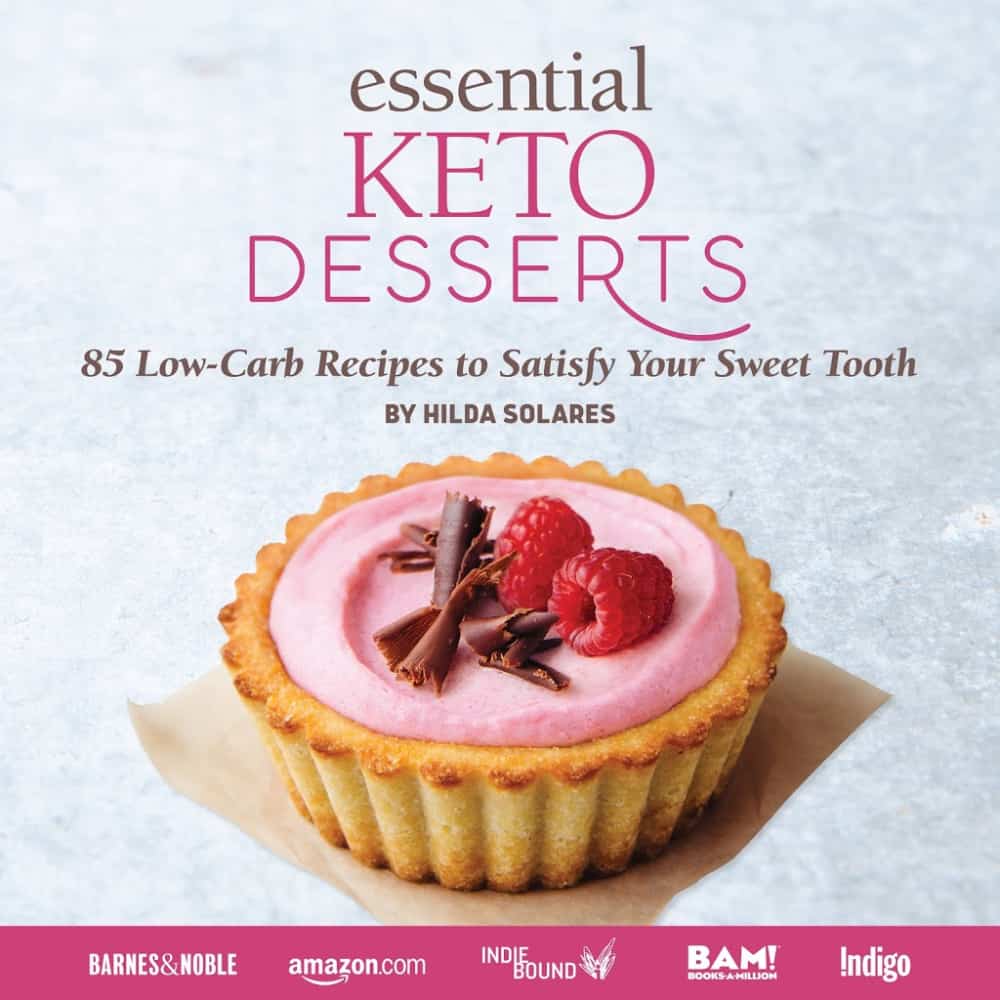 Disclosure: Some of the links below are affiliate links, meaning at no additional cost to you, I will earn a commission if you click through and make a purchase.
To make this keto-friendly tamale pie a one-skillet meal, you'll need to first make the easy chili in a cast-iron skillet and then add the cornbread batter, to the top of the chili.
Then once the topping is added I sprinkle the surface with shredded sharp cheddar cheese just to further enhance the flavor of the skillet pie.
I love serving the tamale pie with a dollop of sour cream, a slice of avocado, and a drizzle of sriracha sauce.
Tag Us
I sure hope you will give this recipe a try. Once you do, make sure you remember to tag us on Instagram and Facebook. It's what keeps this girl encouraged to keep sharing and perfecting her recipes.
Also, check out our Amazon Store for our recommendations. You might be surprised by how many great keto options are at your disposal.
Grab Our Books!
In case you don't know we have authored two books for you, Essential Keto Bread and Essential Keto Desserts both inspired by your requests over the years. It's my prayer these keto cookbooks will help make keto a delicious breeze for you.
Join Our Jesus And Keto Movement
Looking for an online support system to help you stay the course on keto? As a family, we came to the keto diet looking at it from a Christian perspective. As believers, we live our lives supported by God's grace.
So when the Holy Spirit led us to combine our Christian faith and the keto diet, we did so in hopes of finding lasting transformation. When we followed the Holy Spirit's prompting to we got on the path to real transformation.
Knowing firsthand the benefits of this decision we have created a closed Christian group that is using the keto diet to transform their lives. We invite you to join our Private Facebook Group and see if it's not the key you have been missing.
Be sure to request our FREE Jesus and Keto E-Book (First 7 Days) We hope it blesses you.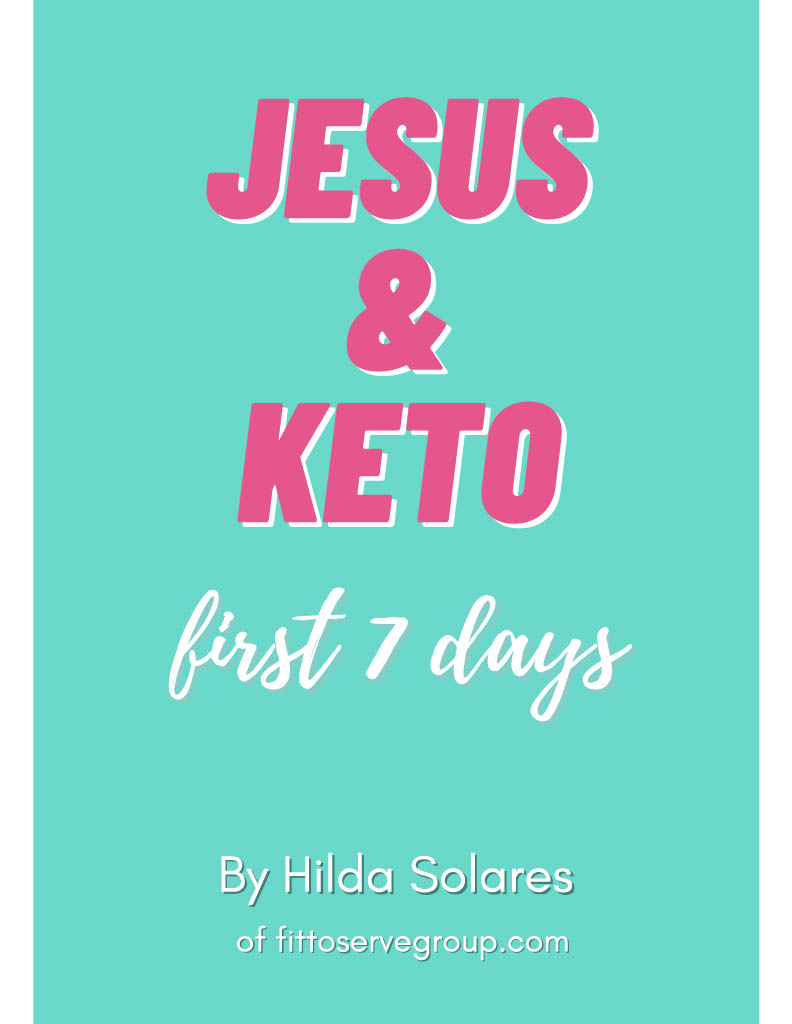 Fittoservegroup Keto App
Looking for a fast way to access our keto recipes? We got you covered. There's an app for that. Yup, there's a Fit To Serve Group App and it's going to make your keto diet a delicious breeze!
Access hundreds of recipes that are all sugar-free, gluten-free, and keto-friendly.
Enjoy early access to recipes before they go live on the website. Plus, bonus recipes that are exclusive to the app. Make your own personal cookbooks that you can use to organize your favorite recipes.
Search recipes by title, ingredients, keywords, and categories, and of course every recipe shows complete nutritional facts. Get the Fit to Serve Group App for easy-to-follow keto recipes made with easy-to-source ingredients.
The app is loaded with hundreds of yummy recipes for breakfast, lunch, dinner, snacks, and even desserts!
Learn more by visiting our Fit To Serve Group App Page.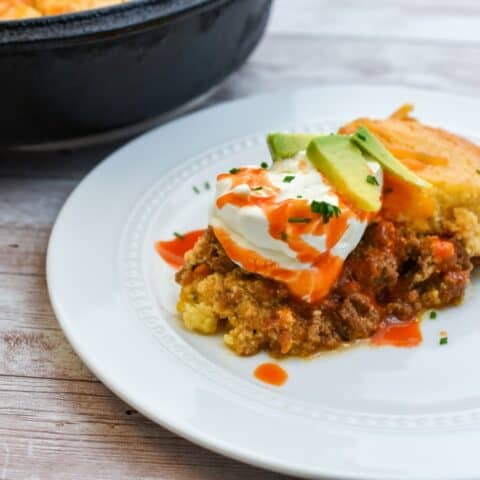 Easy Keto "Tamale" Pie
This delicious keto tamale pie recipe combines the flavors of Tex-Mex in one skillet meal. The recipe features a quick chili recipe and a "cornbread" topping. The cornbread top layer is made with coconut flour so no cornmeal is used in this recipe. This allows for this tamale pie to be low in carbs and keto-friendly.
Ingredients
Chili Filling
1 ½ pound ground beef
½ cup of finely chopped onion
2 garlic cloves minced
1 cup of tomato sauce
1 tablespoon of ground chili powder
1 tablespoon of ground cumin powder
¼ teaspoon of black pepper
¼ teaspoon of cayenne pepper
1 ½ teaspoon of sea salt
Tamale "Cornbread" Topping
4 eggs , room temperature
1 cup coconut milk (or 1/2 cup of heavy cream & 1/2 cup of water)
4 ounces of cream cheese , softened
½ cup melted butter cooled
2 tablespoons of sugar substitute
2 teaspoons of baking powder
1/4 tsp of sea salt
1 cup of shredded cheddar cheese (topping)
Instructions
Chili Filling:
In a large cast-iron skillet brown the ground beef along with the onions and garlic.
Add the tomato sauce and combine.
Next add the chili powder, cumin powder, black pepper, cayenne pepper, and salt.
Spread the chili evenly in the cast iron skillet.
Tamale "cornbread" topping
Pre-heat oven to 400 degrees.
In a large mixing bowl using an electric mixer combine the eggs, coconut milk or (the heavy cream and water) softened cream cheese and cooled melted butter.
Mix the batter until fully combined.
To this mixture add the coconut flour, salt, baking powder, and sugar substitute together.
Combine until batter is fully incorporated. Set aside.
Pour the "cornbread" mixture over the chili and spread evenly.
Sprinkle the top of the tamale pie with the shredded cheddar cheese.
Bake for 35- 45 minutes or until you can insert a toothpick into the "cornbread" portion of the pie and it comes out clean.
Allow to cool slightly before serving.
Top with sour cream, Sriracha sauce, and sliced avocados if desired.
Nutrition Information:
Yield:

10
Serving Size:

1
Amount Per Serving:
Calories:

345
Total Fat:

25.1g
Saturated Fat:

15.8g
Cholesterol:

163mg
Sodium:

304mg
Carbohydrates:

4.8g
Net Carbohydrates:

3.1g
Fiber:

1.7g
Sugar:

2.6g
Protein:

25.1g