The Easiest Keto Berry Cheese Pie (Double Crust )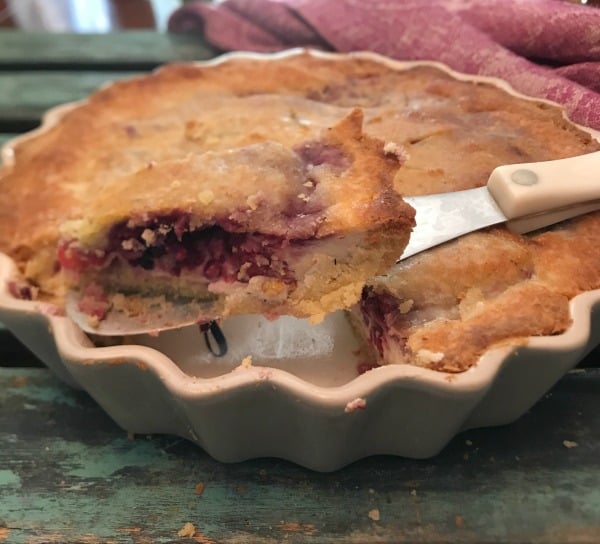 Recipe for keto berry cheese pie, that features fresh berries and both a top and bottom low carb crust.
My recipe for keto berry cheese pie allows you to enjoy a double-crusted berry pie without the fear of having too many carbs. It's made with fresh mulberries, but any low carb berry would work. The pie also features a layer of cream cheese and has both a top and bottom crust made out of coconut flour.
One bite of this keto berry pie may have you thinking you just cheated on your keto diet. But no worries this pie low carb berry cheese pie will keep you safely in ketosis.
In case you don't know I have a complete list of Keto Cream Cheese Recipes that any sweets lover doing keto would enjoy exploring.
Keto Berry Cheese Pie
Obviously, on a low carb keto diet regular pie is out of the question. Don't even get me started on the side-effects that gluten has on our health.
So, what's a girl to do? Well, create a deliciously simple low carb pie of course! One that would have even a skeptic believing in this lifestyle. That's what I hope this easy keto berry cheese pie will do.
I have a large mulberry tree in my backyard that my mother-in-love planted years ago. She truly had a passion for gardening but her number one rule was that whatever she planted needed to be something we could consume.
She was a very practical woman and although she now lives in heaven, I cherish her many words of wisdom and keep them close to my heart.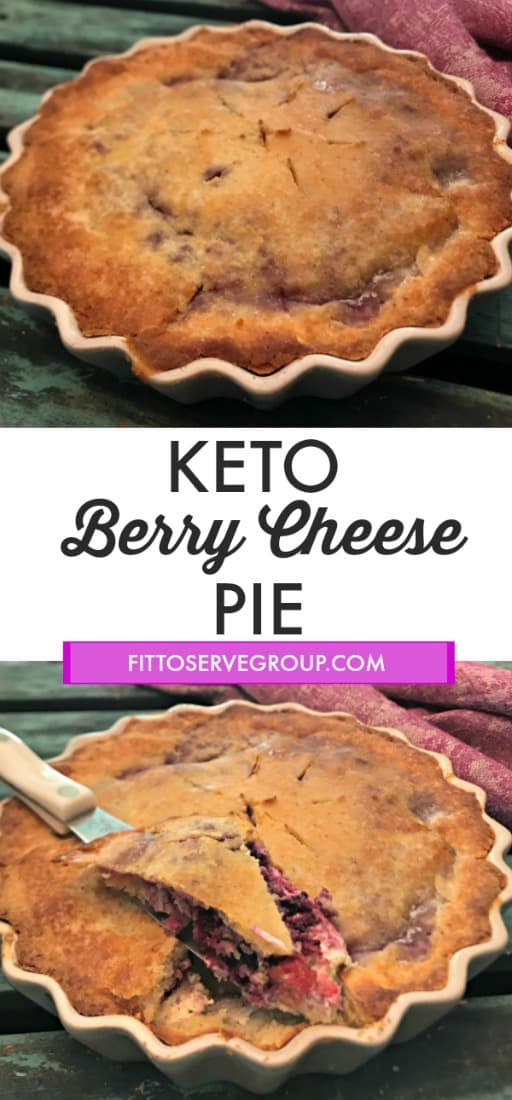 With that being said, my hubby didn't inherit her gardening traits.
LOL, I think he feels we have an obligation to feed the many birds that visit our backyard with this ginormous mulberry tree; or maybe he just didn't want to tackle trimming it back every year. Either way, when the mulberry season comes this girl takes full advantage of free organic berries.
Benefits Of Mulberries
Not familiar with mulberries? Well, mulberry trees grow throughout the eastern half of the United States and in many cases in the wild.
The flavor of mulberry is a cross between blueberry and raspberries. T
They are also very high in vitamin C, 61% of the RDA
Mulberries are high in iron. It has 23% of the RDA for iron
They are also high in antioxidants and phytochemicals.
That's a lot of nutrition in a little serving of mulberries. Which is why I love having these berries for as long as the season lasts.
Creating A Double Crust Keto Pie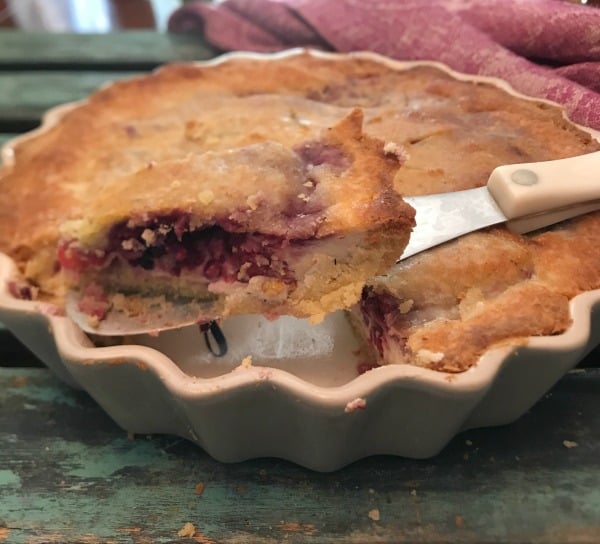 Lately, I had been craving pie. Specifically, I was missing traditional high carb pie crust. I know there are some people who really don't care for the crust on a pie, but I truly feel it's the best part and I was really craving pie crust.
That craving for pie is what pushed me to pull up out my apron and create a keto berry pie, that featured not one crust but two crusts.
I wanted to create a pie that had a double crust because I wanted an excuse to enjoy as much crust as possible; just keeping it real folks! But that is the truth, my friends.
Keto Berries and Cream
While coming up with this recipe I thought that it would be nice to add a cream cheese layer to this low carb keto berry pie. I didn't really want cheesecake layer, although that would have been tasty too. But what I wanted was something to complement the berry flavor but not compete with it.
I wanted the mulberries to be center stage in this keto berry pie.
I decided to use Neufchâtel cream cheese because it's a little sweeter than regular cream cheese and has fewer carbs; go figure. You can certainly use regular cream cheese if you can't readily find Neufchâtel cheese.
Of course, not everyone is blessed to have a mulberry tree, so feel free to substitute the mulberries with any other low carb berry of your choice.
Easy Keto Recipes Are Must
I'm a real fan of keeping the keto diet easy. Which is why my keto recipes are simple to recreate. I aim to create low carb keto recipes with ingredients that are readily available and that don't require endless steps.
Frankly, when I see a recipe that has lots of difficult to acquire ingredients or too many steps I just move on.
One of the main reasons I began to create my own recipes, was because I knew there had to be an easier, less expensive way to convert high carb favorites into delicious low carb options.
Probably, what will take the most effort in this recipe is making the crust. This low carb nut-free crust is one that I use whenever I want to make a pie and it's what I used to make a mock apple pie and my blueberry pie.
Disclosure: Some of the links below are affiliate links, meaning at no additional cost to you, I will earn a commission if you click through and make a purchase.
It has a perfect mouthfeel and tastes as close to a real crust as you can get. It's a delicate crust that needs a gentle touch when using. However, don't let that stress you because if a crack occurs all you have to do is simply pat the dough to smooth it out perfectly.
How To Make A Keto Berry Pie
Making a keto berry pie that features both a top and bottom crust is worth the little extra effort. The full recipe card with detailed instructions is at the bottom of the post.
Keto Pie Crust
Unsalted butter
Eggs
Sea salt
Baking powder
Keto Berry Filling
Fresh berries (I used mulberries)
Neufchâtel cream cheese or regular cream cheese
In Closing
I hope you will give this recipe keto berry pie a try. Once you do, make sure you remember to tag us on Instagram and Facebook. It's what keeps this girl encouraged to keep sharing and perfecting her recipes.
Be sure to also check out our Amazon Store for recommendations. You might be surprised by how many great keto options are at your disposal.
Join Our Jesus And Keto Movement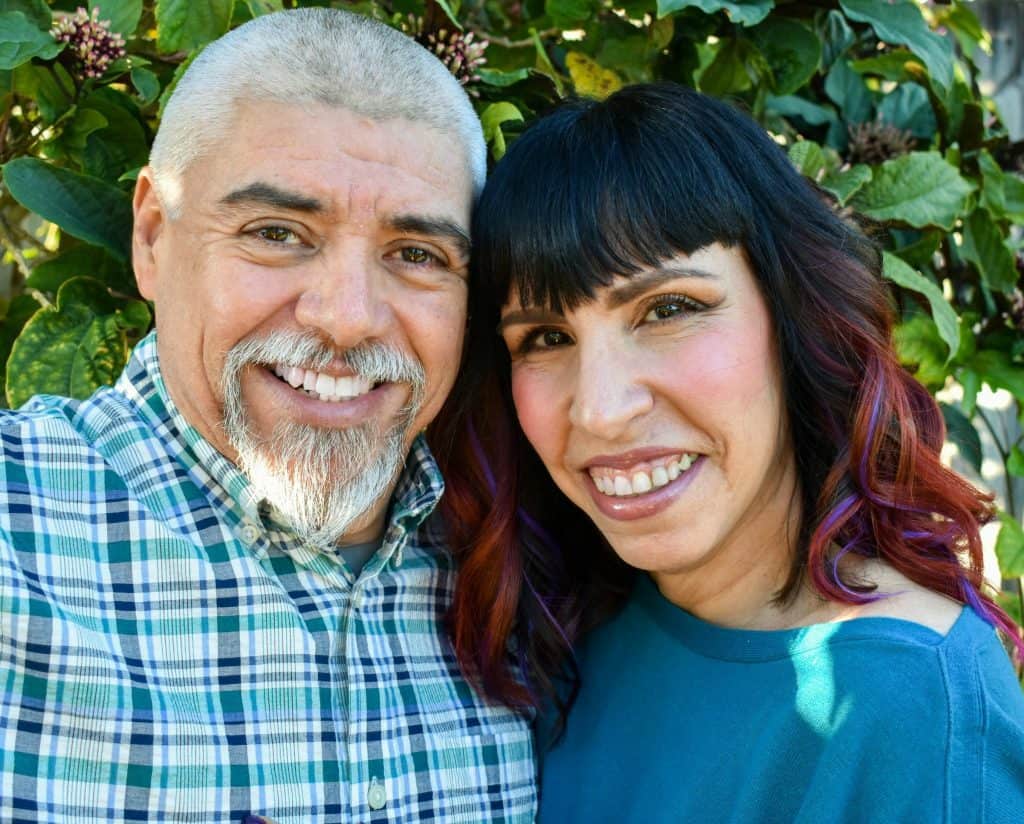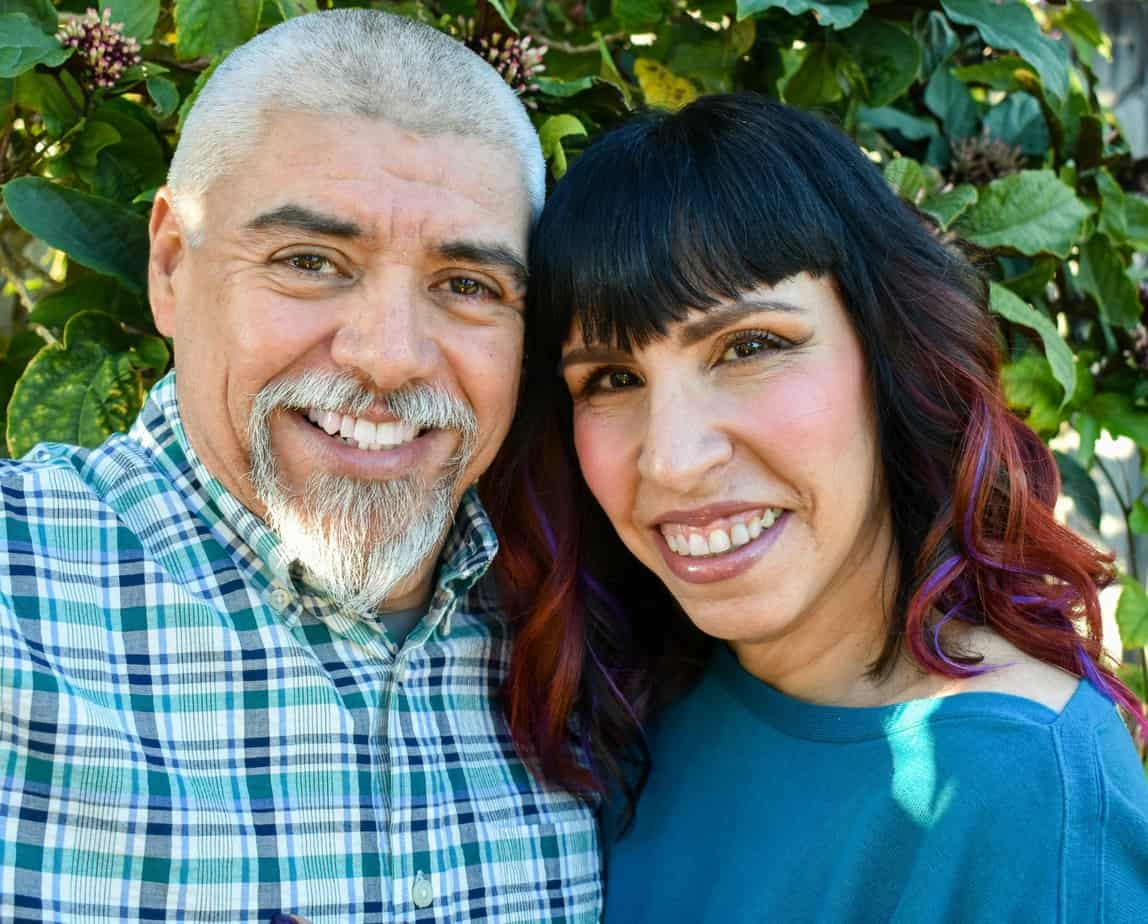 In case you don't know, Randy and I came to the keto diet looking at it from a Christian perspective. As believers, we live our entire lives supported by God's grace.
So when the Holy Spirit led us to combine our Christian faith and the keto diet, we did so in hopes of finding lasting transformation.
Randy had been a diabetic for over 15 years and he was dealing with the consequences of this disease. I was a survivor of the Guillan Barre Syndrome and was fighting fibromyalgia and chronic sciatica.
To say we needed God's intervention is putting it mildly. When we followed the Holy Spirit's prompting to we got on the path to real transformation.
Knowing firsthand the benefits of this decision we have created a closed Christian group that is using the keto diet to transform their lives. I love how supportive and encouraging this group of believers are. It's exciting to see how people are transforming their lives by combining this lifestyle with the Christian faith.
We invite you to join our Private Facebook Group and see if it's not the key you have been missing.
Note that once you click the link you will be prompted to answer a few questions that ensure that you understand what this group stands for.
Get Our Perfect Keto Hack Tip!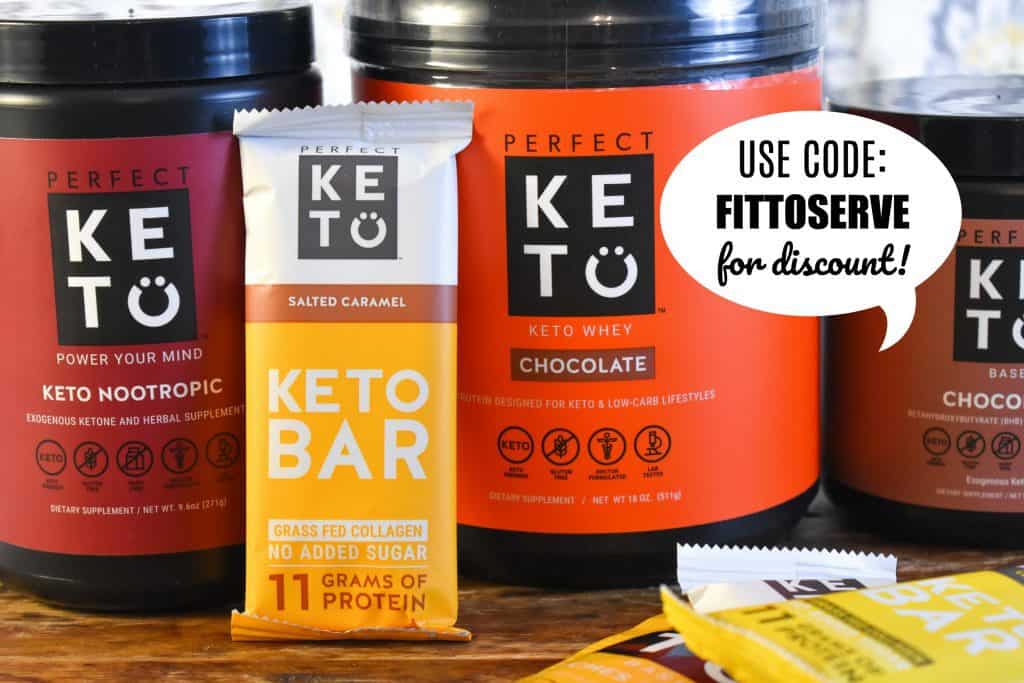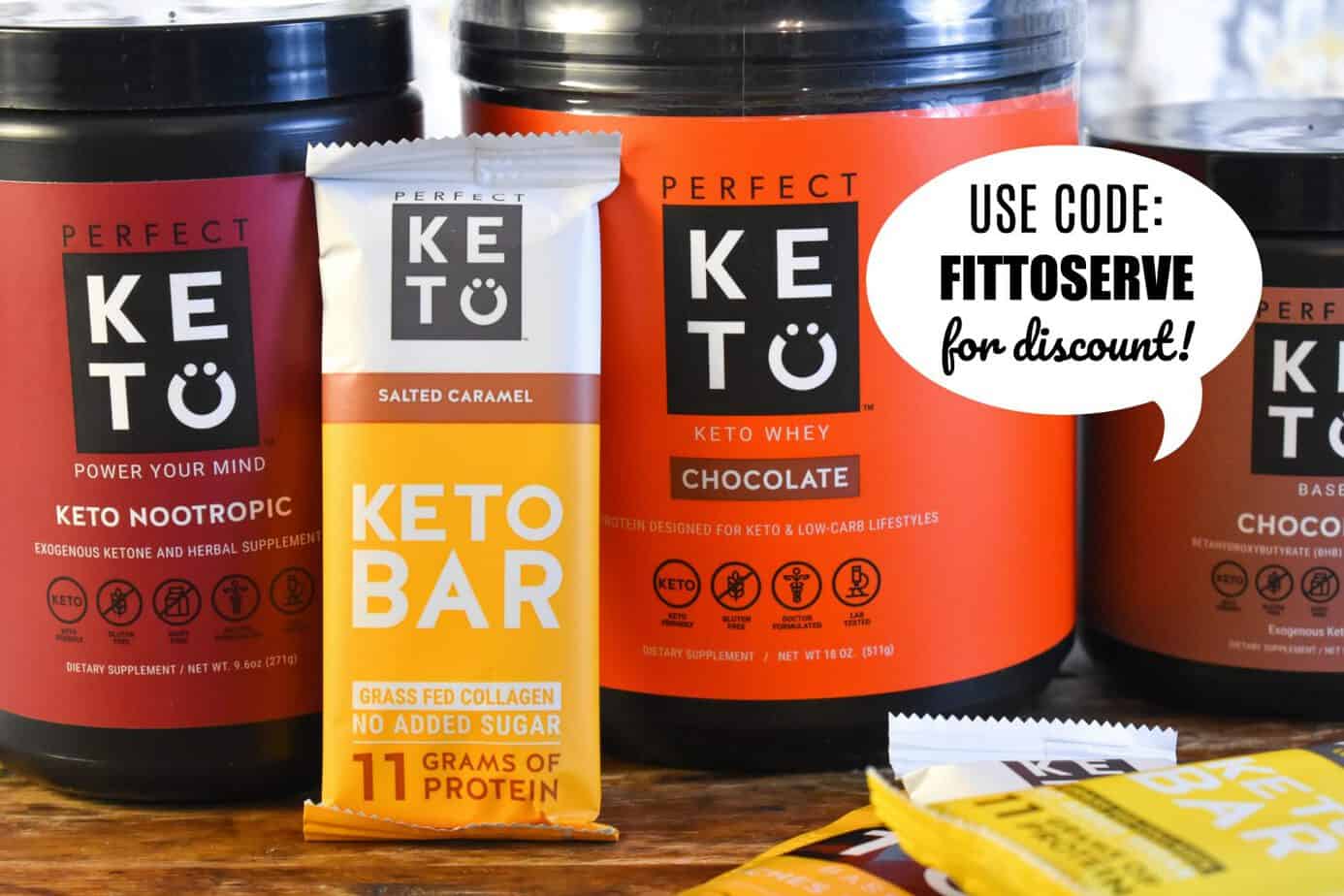 Arming yourself with keto recipes is certainly key in doing this diet long enough to see the many benefits. But even with the best low carb ketogenic recipes sometimes additional help is needed.
This is when we also encourage you to have the right supplements to help you get and stay in ketosis. Because when you have the right tools the keto diet becomes easier.
Perhaps you've struggled to get into ketosis consistently on your low carb keto diet, or you've hit a plateau that doesn't seem to budge, consider using Perfect KETO's bundle to assist you. It's a great way to see the benefits sooner rather than later.
You'll learn how to elevate your ketones naturally enter into ketosis more quickly. Being at a deeper level of ketosis will help reduce your appetite, carb cravings, and give you lasting energy. These are the things you want to see happen as they make this diet sustainable and it's why we recommend them.
Make sure you also pick up your free Start-Up Guide to the Ketosis Diet.
Wondering which foods you should avoid when doing Keto? This Keto Food Guide will assist you in doing the Keto Diet correctly.
Perfect Keto has offered our readers a 15% off discount on their products. Simply use this link for all qualifying products and the code FITTOSERVE at checkout.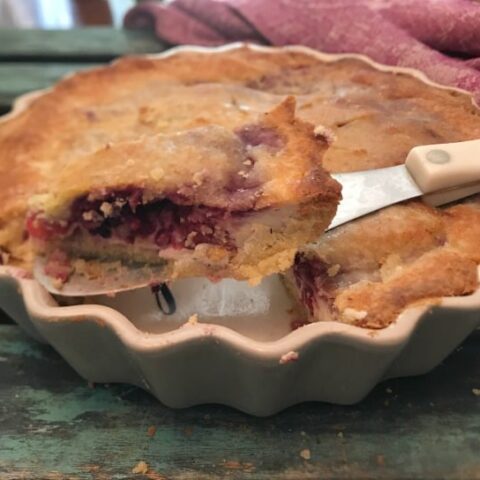 Keto Berry Cheese Pie
This recipe for keto berry cheese pie. This keto berry pie features a layer of fresh berries, cream cheese and top and bottom keto friendly coconut flour crust. I used mulberries for this recipe but any low carb berry will work.
Ingredients
Keto Pie Crust
1 cup of unsalted butter melted and cooled)
4 large eggs , room temperature
½ teaspoon sea salt
1 ½ cups coconut flour
¼ teaspoon of baking powder
1 tablespoon of water
Keto Berry Filling Ingredients
1 ½ cups of berries (I used mulberries)
8 ounces of room temperature neufchâtel cream cheese or regular cream cheese
Instructions
Crust Instructions
In a large mixing bowl combine the coconut flour, baking powder, sea salt and set aside.
To the dry ingredients add the 4 eggs, melted and cooled butter, and a tablespoon of cold water.
Mix all the ingredients together of gently until dough forms.
Divide dough in half to make the top and bottom layers of pie crust.
Roll out each dough half between two sheets of parchment paper. Set aside.
Transfer one of the crusts into a 9-inch pie pan. Being careful to smooth out any cracks.(Note: the crust is fragile and it will crack easily. However it is also very forgiving and patting the dough will bring it together easily).
Pie Instructions
Pre-heat oven to 350
Place half the rolled low carb dough into a 9-inch pie pan.
Spread the cream cheese to the bottom of the crust.
Add the berries that have been mixed with the 2 tablespoons of sugar substitute over the cream cheese layer.
Top the pie with the other half of the rolled-out dough. Make sure to add vents to the top of the crust.
Bake for 25 minutes until the topping is lightly brown.
Allow to cool before slicing.
Store in the refrigerator
Nutrition Information:
Yield:

10
Serving Size:

1
Amount Per Serving:
Calories:

325
Total Fat:

28.4g
Saturated Fat:

17.5g
Cholesterol:

139mg
Sodium:

227mg
Carbohydrates:

5.1g
Net Carbohydrates:

3.6g
Fiber:

1.5g
Sugar:

.8g
Protein:

5.1g
SaveSave
SaveSave
SaveSave
SaveSave
SaveSave
SaveSave
SaveSave
SaveSave
SaveSave
SaveSave
SaveSave
SaveSave