You just can't beat the ease of this delicious keto berry cheesecake pie. Customize the pie by using your favorite combination of berries for a seasonal treat.
Made with fresh assorted berries and a quick and easy cheesecake base, this pie is sure to become a low-carb favorite.
If you've tried any of my keto cheesecake recipes you may have learned my love for all things cheesecakes.
But you should also totally check out my other keto pie recipes that include traditional pies, tarts, and cobblers!
Keto Berry Cheesecake Pie
Obviously, when following the keto diet, regular fruit-based pies are out of the question. Traditional fruit pies are filled with tons of sugar, corn syrup, and lots of carbs! And don't even get me started on the potential side effects that gluten can have on our health.
So, what's a girl to do? Well, create a deliciously simple low-carb pie of course! One that would have even a skeptic believing in this lifestyle. That's what I hope this easy keto berry cheese pie will do.
Low Carb Triple Berry Cheesecake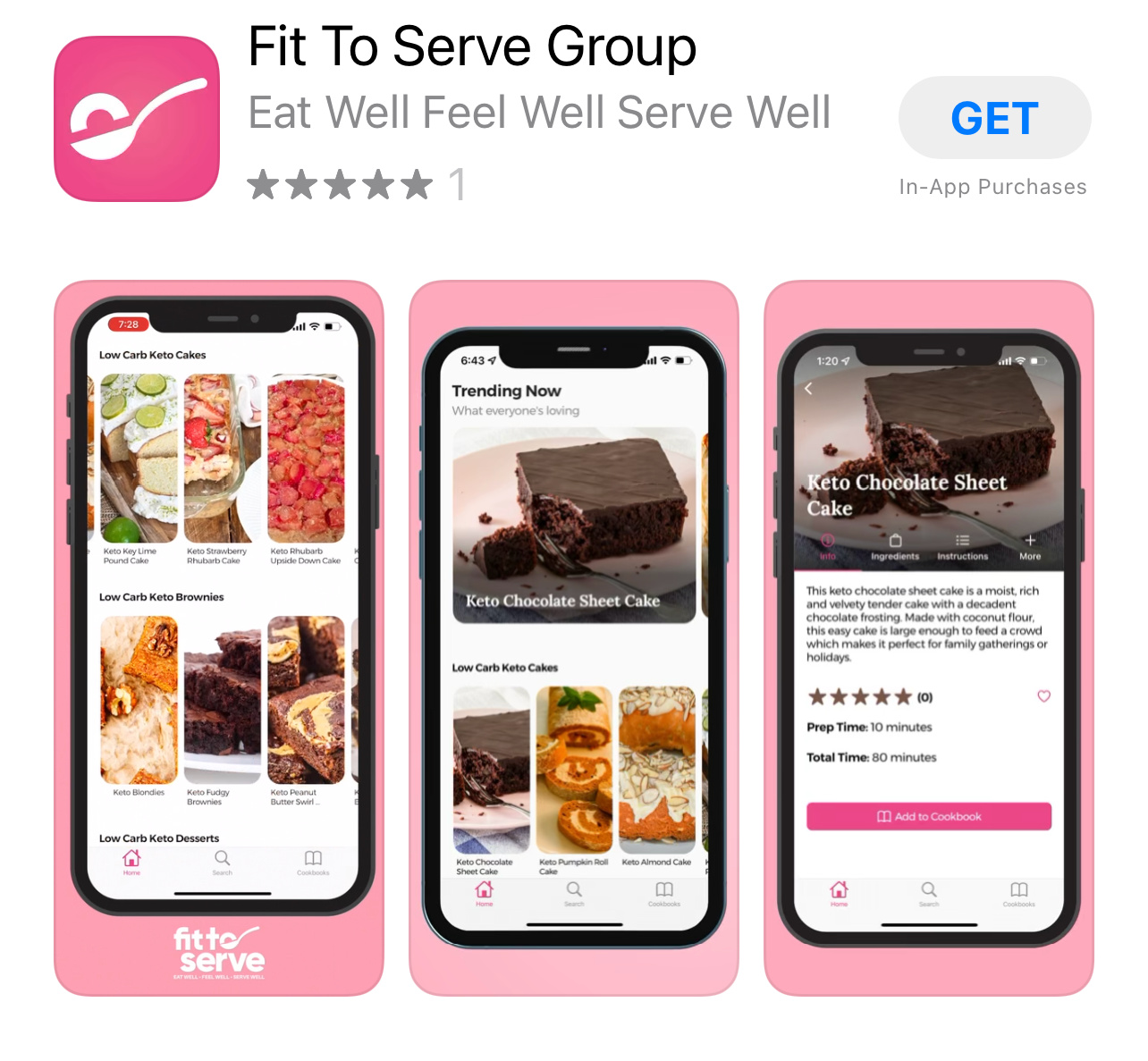 When formulating this creamy cheesecake pie I wanted berries to take center stage. This recipe gives you the freedom to use whatever berries you have on hand or are in season in your area. I recommend a combination of at least three for maximum flavor.
Since I happen to have a mulberry tree in my backyard, when it is in full swing I make sure to take full advantage and to add some mulberries to this keto pie. Other times I use a mix of strawberries, blueberries, and raspberries.
What's more, if berries are not in season for you, you can also use frozen berries. See you have options!
Not familiar with mulberries? Well, mulberry trees grow throughout the eastern half of the United States and in many cases in the wild.
The flavor of mulberry is a cross between blueberry and raspberries.
They are also very high in vitamin C, 61% of the RDA
Mulberries are high in iron. It has 23% of the RDA for iron
They are also high in antioxidants and phytochemicals.
That's a lot of nutrition in a little serving of mulberries. This is why I love having these berries for as long as the season lasts.
Can You Have Fruit on Keto?
If you think that doing a keto diet means that you will never be able to enjoy fruit, that's not really the case for most.
With careful macro planning, you may be able to successfully add berries since they are packed with vitamins, antioxidants and also happen to have the lowest amount of sugar.
Although you may not be able to have all types of fruits while doing keto, you do have the ability to enjoy strawberries, blackberries, mulberries, raspberries, cranberries, and blueberries.
That's not too limited a list if you ask me. The key to having berries on a keto diet is being sure to control your portions.
How To Make A Keto Berry Cheesecake Pie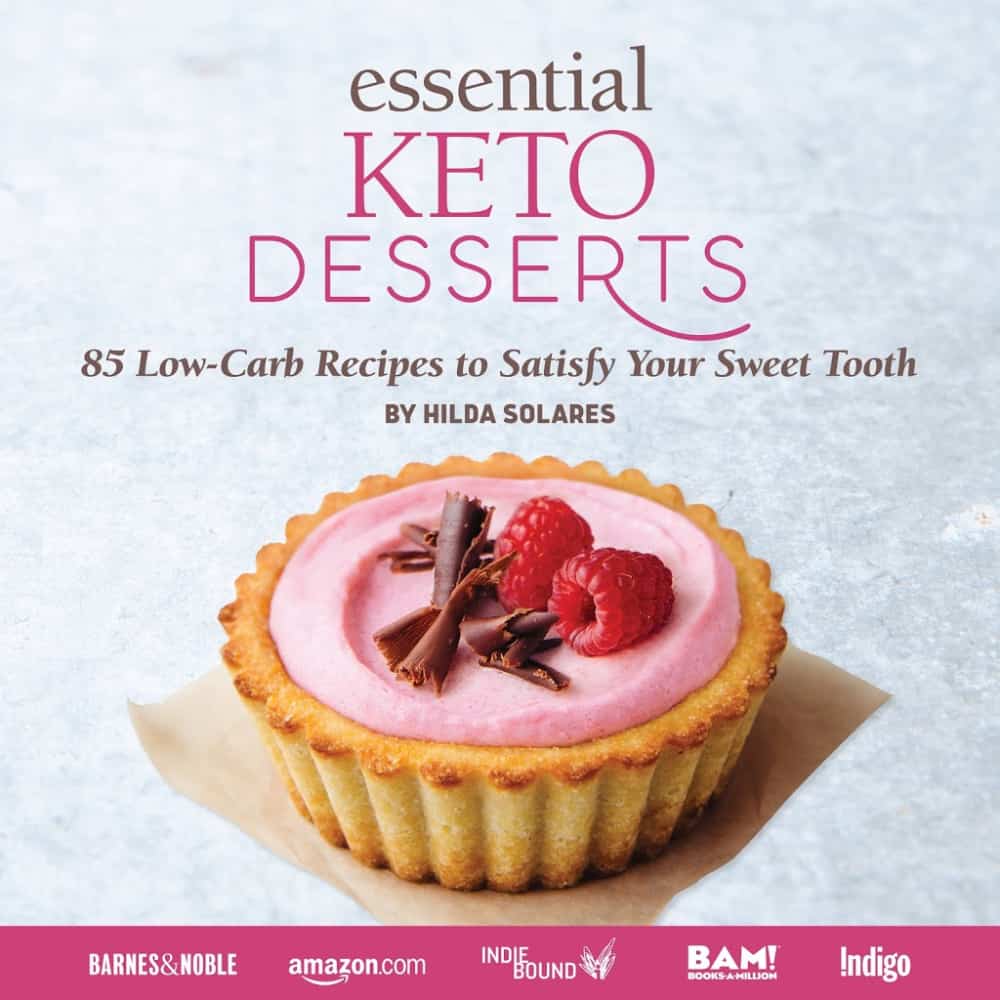 This cheesecake recipe is the easiest way to enjoy the flavor without too much fuss. It starts off with a coconut flour crust that you will basically just press into the pie pan. It's buttery, flaky, and works perfectly with this berry pie.
Disclosure: Some of the links below are affiliate links, meaning at no additional cost to you, I will earn a commission if you click through and make a purchase.
Then it's just about spreading some softened Neufchâtel cream cheese to the bottom of the crust.
Neufchâtel cream cheese is naturally a little sweeter but if you do not have access to this cream cheese just combine regular cream cheese with a couple of tablespoons of sugar substitute.
You really can't get an easier keto cheesecake! Below find all the ingredients you'll need. Note that the full recipe is at the bottom of the post.
Ingredients You'll Need
Keto Pie Crust
Unsalted Butter
Eggs, room temperature
Water
Baking powder
Salt
Keto Berry Filling
Fresh berries (a combination of three works best)
Keto Cheesecake Layer
Neufchâtel cream cheese or regular cream cheese
Egg
Vanilla extract
Tag Us
My failed keto baking attempts when I first went keto is what caused me to be very intentional with my Keto Baking recipes. I threw away so many ingredients in the beginning and I never want anyone to be so frustrated that they give up on the diet before they can see long-lasting results.
Even though those early days were not fun, the fact that I stayed the course has made this journey very rewarding. Besides, if I had quit at the first sign of struggle, I would not have had the opportunity to engage with you all.
In case you don't know I have authored two books for you, Essential Keto Bread and Essential Keto Desserts both inspired by your requests over the years. It's my prayer these keto cookbooks will help make keto a delicious breeze for you.
I sure hope you will give this keto berry pie a try. Once you do, make sure you remember to tag us on Instagram and Facebook. It's what keeps this girl encouraged to keep sharing and perfecting her recipes.
Also, check out our Amazon Store for our recommendations. You might be surprised by how many great keto options are at your disposal.
Join Our Jesus And Keto Movement
Looking for an online support system to help you stay the course on keto? As a family, we came to the keto diet looking at it from a Christian perspective. As believers, we live our lives supported by God's grace.
So when the Holy Spirit led us to combine our Christian faith and the keto diet, we did so in hopes of finding lasting transformation. When we followed the Holy Spirit's prompting to we got on the path to real transformation.
Knowing firsthand the benefits of this decision we have created a closed Christian group that is using the keto diet to transform their lives. We invite you to join our Private Facebook Group and see if it's not the key you have been missing.
Be sure to request our FREE Jesus and Keto E-Book (First 7 Days) We hope it blesses you.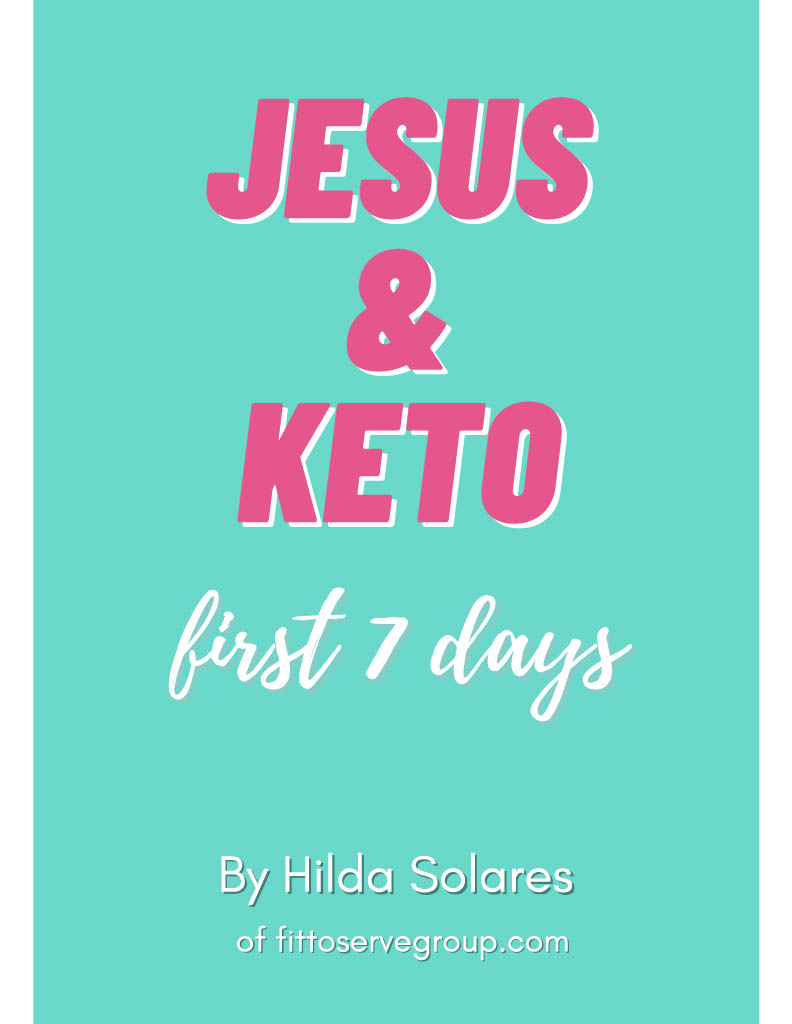 Fittoservegroup Keto App
Looking for a fast way to access our keto recipes? We got you covered. There's an app for that. Yup, there's a Fit To Serve Group App and it's going to make your keto diet a delicious breeze!
Access hundreds of recipes that are all sugar-free, gluten-free, and keto-friendly.
Enjoy early access to recipes before they go live on the website. Plus, bonus recipes that are exclusive to the app. Make your own personal cookbooks that you can use to organize your favorite recipes.
Search recipes by title, ingredients, keywords, and categories, and of course every recipe shows complete nutritional facts. Get the Fit to Serve Group App for easy-to-follow keto recipes made with easy-to-source ingredients.
The app is loaded with hundreds of yummy recipes for breakfast, lunch, dinner, snacks, and even desserts!
Learn more by visiting our Fit To Serve Group App Page.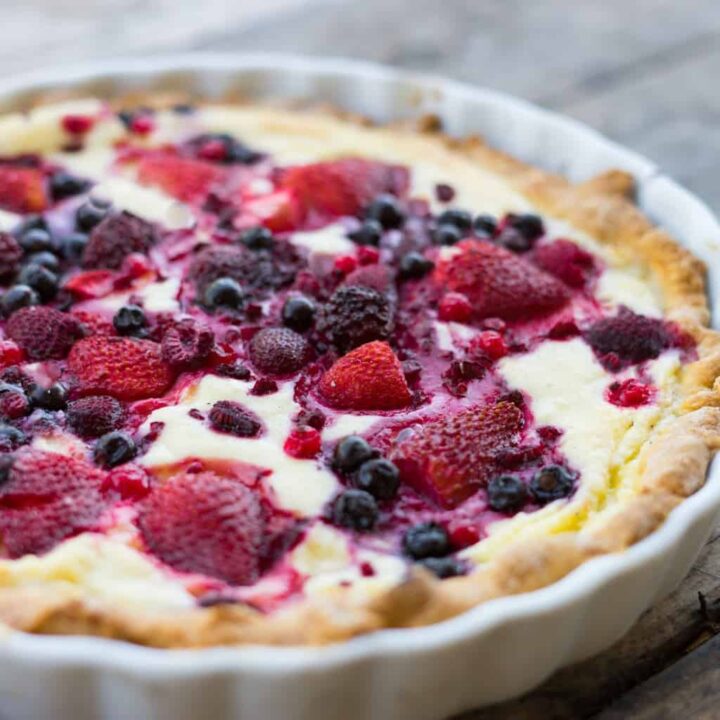 Keto Berry Cheesecake Pie
Additional Chilling Time:
1 hour
Total Time:
1 hour
35 minutes
You just can't beat the ease of this delicious keto berry cheesecake pie. Customize the pie by using your favorite combination of berries for a seasonal treat. Made with fresh assorted berries and a quick and easy cheesecake base, this pie is sure to become a low carb favorite..
Ingredients
Keto Pie Crust
1/2 cup of unsalted butter melted and cooled)
2 large eggs , room temperature
1/4 teaspoon sea salt
3/4 cup coconut flour
¼ teaspoon of baking powder
2 teaspoons of cold water
Keto Cheesecake Filling Ingredients
1 ½ cups of you choice of mixed berries
8 ounces of room temperature neufchâtel cream cheese or regular cream cheese
1/4 cup of sugar substitute
1 large egg, room temperature
1 teaspoon of vanilla extract
Instructions
Crust Instructions
In a large mixing bowl combine the coconut flour, baking powder, sea salt, and set aside.
To the dry ingredients add the eggs, melted and cooled butter, and the cold water.
Mix all the ingredients together gently until dough forms.
Press the crust into a 9-inch pie pan
Pie Instructions
Preheat oven to 350-degree oven.
Combine the softened cream cheese, egg, sugar substitute, vanilla extract.
Combine the berries with 2 tablespoons of sweetener. Set aside.
Spread the cheesecake filling to the bottom of the crust.
Next, add the sweetened berries over the cheesecake layer.
Bake for 20-25 minutes or until the berries begin to melt into the cheesecake.
Chill your keto berry pie for a minimum of 1 hour for the best flavor.
Store in the refrigerator for up to 5 days. May be frozen for up to 3 weeks.
Notes
If you cannot easily source Neufchâtel cream cheese you can get a similar flavor by combing regular softened cream cheese with two tablespoons of sugar substitute.
Note that the crust does not need to be pre-baked prior to adding the filling.
Nutrition Information:
Yield:

10
Serving Size:

1
Amount Per Serving:
Calories:

325
Total Fat:

28.4g
Saturated Fat:

17.5g
Cholesterol:

139mg
Sodium:

227mg
Carbohydrates:

4.5g
Net Carbohydrates:

3g
Fiber:

1.5g
Sugar:

.7g
Protein:

5.1g