This keto chicken salad is easy, creamy, and flat-out delicious! It's a flavor-packed salad that uses only a few ingredients and clocks in at only 1 net carb per serving!
It's the perfect easy meal and makes it great for meal prep and when looking for a light dinner made with only a handful of ingredients.
When it comes to classic all-American salads, chicken salad is right at the top of my favorite list. Not only is it simple to make but can be customized by using homemade leftover chicken, rotisserie chicken to save time, or even canned chicken if you're in a pinch.
The key is to chop the pre-cooked chicken into small pieces.
I mean, what's not to love about being able to share a healthy chicken salad that you'll be proud to serve?
You're going to appreciate how fast you can make this recipe. In 20 minutes or less, you can have a family-friendly salad. That's right, even the kids will ask for this salad!
What keeps this salad low in carbs and keto-friendly is the use of healthy fats by using both full-fat mayonnaise and sour cream. This combination also ensures that it's a low-carb chicken salad recipe that is moist and creamy.
If you're a fan of cool refreshing salads, be sure to check out our collection of keto salads, where there is something for everyone.
Keto Creamy Chicken Salad
When the weather begins to warm up and you are craving a cold, creamy salad, this is the recipe to make!
It's perfect for BBQs, family gatherings, picnics, and potlucks! Serve it on a bed of lettuce, inside a hollowed-out tomato, or between two slices of toasted keto white bread, keto high fiber bread, or on top of cloud bread. You can even serve the salad as lettuce wraps.
How To Make Easy Keto Chicken Salad (Creamy)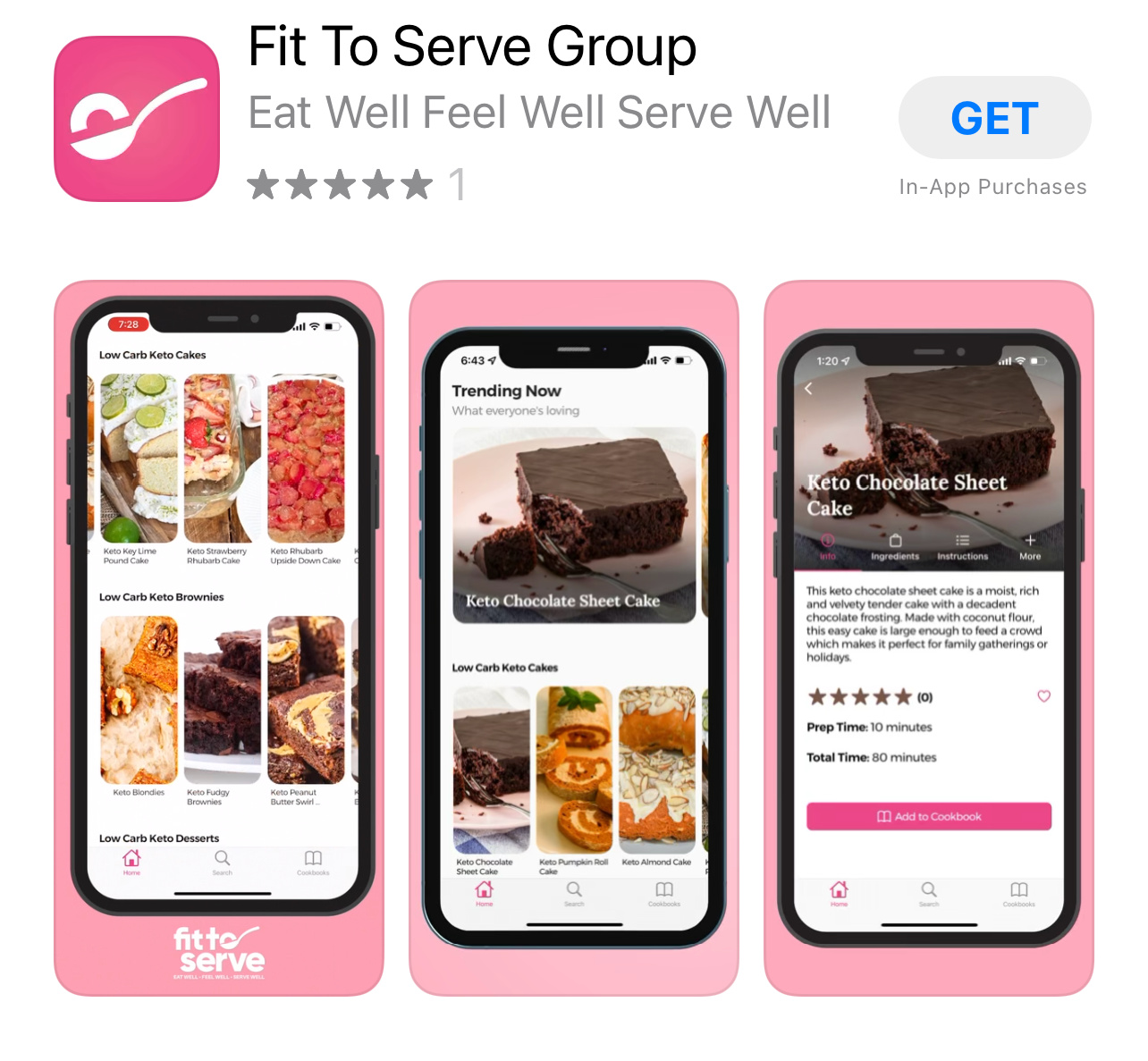 The following are all the ingredients you'll need for a creamy chicken salad. Note that the full printable recipe card is at the bottom of the page.
Disclosure: Some of the links below are affiliate links, meaning at no additional cost to you, I will earn a commission if you click through and make a purchase.
Shredded chicken breast cooked
Sour cream or plain Greek yogurt
Thinly sliced celery
Fresh dill, two tablespoons
Salt
Ground black pepper
Onion powder
Granulated sugar substitute, tiny amount, and optional
This refreshing salad is pretty straightforward. Making it as easy as it gets. You'll need to cook the chicken ahead of time for chicken salad as it needs time to cool completely before using.
You can either poach your chicken at least an hour beforehand or use the breast of a rotisserie chicken. If using a rotisserie chicken you should take off the skin for a classic salad.
This recipe calls for cooked chicken breast but you can use chicken thighs if you prefer dark meat. I decided to keep things very basic for you allowing you to customize to your preference.
The dressing is also very simple and uses a combination of mayonnaise and sour cream for extra flavor. You can even substitute the sour cream for full-fat yogurt if you prefer. In fact, you can swap out mayo entirely by using only Greek yogurt.
It offers the same creaminess of mayo and offers a little more protein. However, going this route will mean higher carbs so keep that in mind.
As far as seasonings I opted for the more commonly used, salt and black pepper and used onion powder instead of raw onions.
I like the salad dressing to be a little on the sweet side and it's why I added a couple of teaspoons of sugar substitute. The combo of sweetness with the tanginess of both the sour cream and apple cider vinegar makes it extra flavorful. That being said you can leave out the sweetener entirely if that's not your preference.
Some Of Our Favorite Keto-Friendly Chicken Salad Add-Ins
When it comes to add-in, the sky's the limit. The following are some we recommend that still keep the chicken salad low in carbs.
Slivered almonds, 1/4 cup
Chopped walnuts, 1/4
1/4 cup of chopped pecans
Green onions, 3 tablespoons
Chopped red onion, small
Chopped pickles
Sunflower seeds, 3 tablespoons
2 slices of chopped crispy bacon
Swap the apple cider vinegar for lemon juice
Add a teaspoon of chipotle powder for a southwestern flavor twist
Tag Us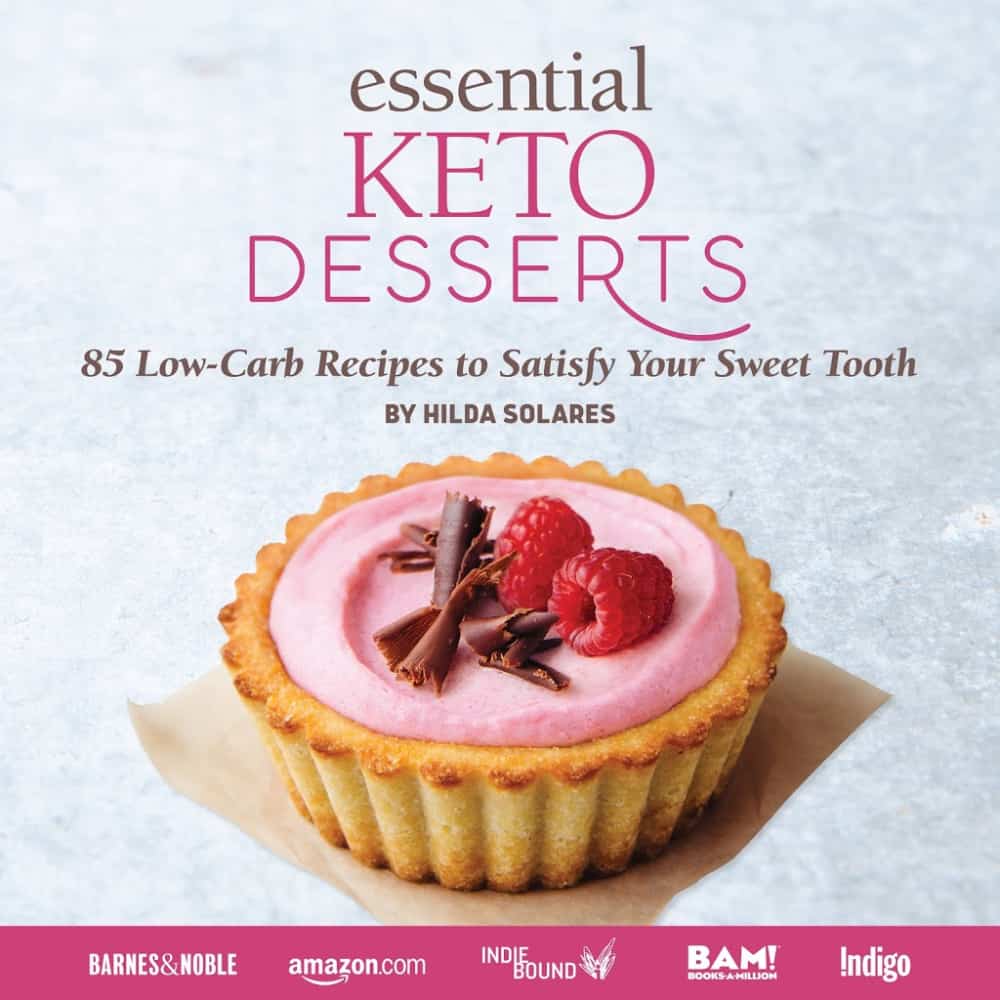 I sure hope you give this easy keto chicken salad recipe a try. Once you do make sure you remember to tag us on Instagram, Facebook, and Pinterest. It's what keeps us encouraged to keep sharing and perfecting our recipes.
Also, check out our Amazon Store for our recommendations. You might be surprised by how many great keto options are at your disposal.
Don't forget to subscribe to our email list so that we can stay connected.
Join Our Jesus And Keto Movement
Our Family came to the keto diet looking at it from a Christian perspective, it's the filter we choose to see from. When we decided to combine our Christian faith and the keto diet, we did so in hopes of finding lasting transformation.
To say we needed God's intervention is putting it mildly. When we followed the Holy Spirit's lead to embrace the ketogenic diet and to combine it with our faith, we got on the path to real transformation.
If you are looking for a Christian group that is using the keto diet to transform their lives we invite you to join our Private Facebook Group and see if it's not the key you have been missing.
Grab Our Books!
In case you don't know we have authored two books for you, Essential Keto Bread and Essential Keto Desserts both inspired by your requests over the years. It's my prayer these keto cookbooks will help make keto a delicious breeze for you.
Favorite Keto Hack To Keep You On Track
Arming yourself with keto recipes is certainly key in doing this diet long enough to see the many benefits. But even with the best low-carb ketogenic recipes sometimes additional help is needed.
This is when we also encourage you to have the right supplements to help you get and stay in ketosis. Because when you have the right tools the keto diet becomes easier.
Perhaps you've struggled to get into ketosis consistently on your low-carb keto diet, or you've hit a plateau that doesn't seem to budge, consider using Perfect KETO's bundle to assist you. It's a great way to see the benefits sooner rather than later.
You'll learn how to elevate your ketones naturally enter into ketosis more quickly. Being at a deeper level of ketosis will help reduce your appetite, carb cravings, and give you lasting energy.
These are the things you want to see happen as they make this diet sustainable and it's why we recommend them. Perfect Keto has offered our readers a 15% discount on their products.
Simply use this link for all qualifying products and the code FITTOSERVE at checkout
Keto Chicken Salad
This keto chicken salad is easy, creamy, and flat-out delicious! It's a flavor-packed salad that uses only a few ingredients and clocks in at only 1 net carb per serving and it's simple to customize by adding your favorite low carb ad-ins.
Ingredients
Keto Chicken Salad
4 cups of chicken breast cooked and shredded (both halves)
1/4 cup of sour cream
3/4 cup of thin sliced celery
1 1/4 teaspoon of salt
1 1/4 teaspoon of ground black pepper
3/4 teaspoon of onion powder
2 teaspoon of granulated sugar substitute (optional)
Instructions
Dressing:
In a medium bowl mix together the mayonnaise, sour cream, vinegar, sugar substitute, salt, pepper, onion powder making sure it is well combined. Set aside.
Salad:
Chop the celery into thin slices set aside.
In a large bowl add the shredded cooked chicken.
To the chicken add the dressing and chopped celery. Stir until well combined.
Store in the refrigerator until ready to serve.
Store leftovers in an airtight container for up to 3 days.
Notes
Chicken salad is best eaten fresh and it's why I do not recommend you freeze it. Freezing can cause the dressing to seperate and change its consistency.
If you choose to add sugar substitute be sure to use half the amount indicated if using a stevia erythritol blend since it is twice as sweet.
Nutrition Information:
Yield:

6
Serving Size:

1
Amount Per Serving:
Calories:

246
Total Fat:

15g
Carbohydrates:

2g
Net Carbohydrates:

1g
Fiber:

1g
Sugar:

1.4g
Protein:

4.2g