Keto Cheeseburger Soup (Slow Cooker)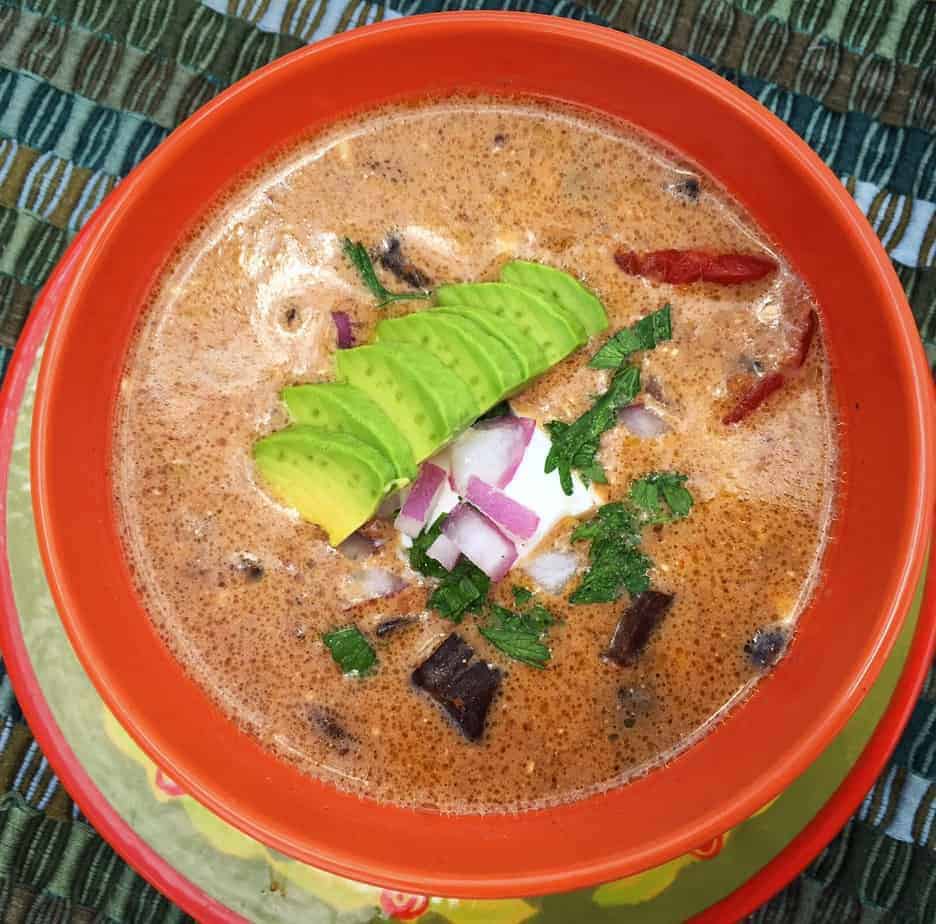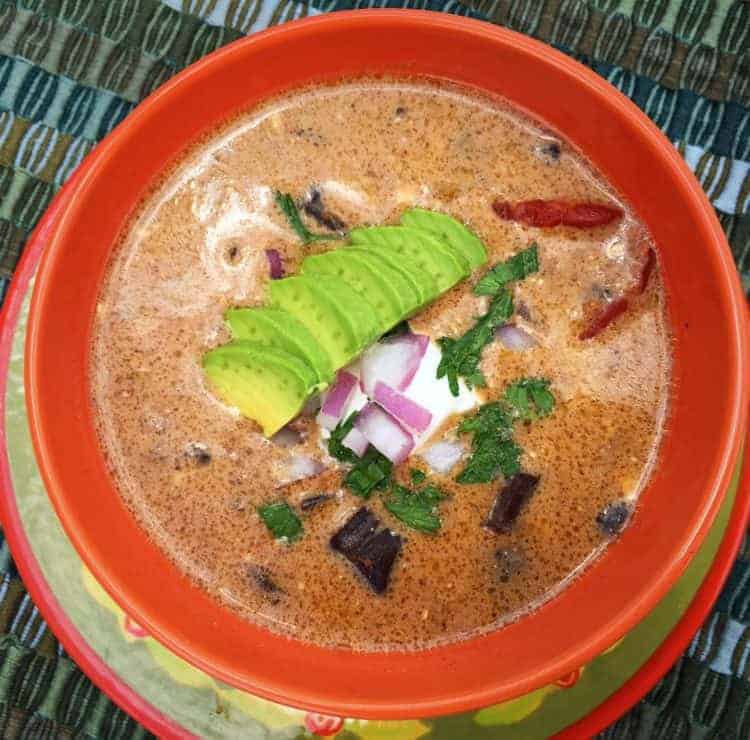 Keto Cheeseburger Soup, it's everything you love about a juicy mushroom cheeseburger but in a heartwarming bowl of soup. 
I must tell you that I am a huge fan of soup. If it were up to me I would have soup every day. And this keto cheeseburger soup hits the spot every time. It's a cheeseburger soup that's loaded with all the flavors I love from a juicy burger in the convenience of a bowl.
Something special happens when you combine ground beef, mushrooms, cheese, and beef broth. All of a sudden you have a hearty easy keto meal.
Keto Cheeseburger Soup Slow Cooker

If you are looking for a delicious keto soup recipe that is easy to make, you have come to the right place. Because this low carb cheeseburger soup lets you toss your ingredients into a crockpot and basically makes dinner for you. The convenience of this soup and loads of flavor is why I am certain it will become a favorite for you too.
I don't know about you, but when it comes to comfort foods, this girl automatically thinks of soups. Which is why I have no issue have this or any of my keto soups year-round. That's saying a lot because I live in Miami where "soup" weather isn't really a thing. 
Although there are lots of variations of cheeseburger soups floating out on the internet, mine needed to be low in carbs and keto-friendly. So absolutely no grains are used to thicken this soup. The great thing is that it's thickened easily with cream and cheddar cheese.
Keto Cheeseburger Soup
If you're still on the fence about doing this keto lifestyle you don't know what you're missing because you get to enjoy the richest foods while doing a ketogenic diet. 
This keto cheeseburger soup is quite hardy and can stand on its own. But if you're looking for a "bread" to accompany your soup,  my Keto Cornbread Recipes will help you round out your meal. Our cornbread recipes are made with either almond or coconut flour and zero cornmeal yet mimics the taste perfectly.
Keto Crockpot Cheeseburger Soup
Disclosure: Some of the links below are affiliate links, meaning at no additional cost to you, I will earn a commission if you click through and make a purchase.
slow cooker
I wonder if most people use their slower cooker as often as I do? Knowing I can throw some ingredients into a slow cooker and go about my day until dinner time, is a no-brainer on busy weekdays for me.
Which is why if I can make it in a slow cooker, and its keto-friendly, chances are I'm making it for dinner. I've been known to place all my ingredients into my slow cooker at night to wake to the aroma of this keto cheeseburger mushrooms soup.
Can you guess what happens once I'm up? Take a wild guess what this girl then has for breakfast? That's right a cup of soup. Don't judge me until you try it. Because having a keto cheeseburger soup for breakfast sometimes feels appropriate.
But why use a slow cooker while sleeping? Well, for convenience sack. If I am already in kitchen fixing dinner why not prep for the day ahead. This way in the morning I then set the timer to warm until my family's ready to enjoy.
All I can say is that it's pretty great to have a low carb cheeseburger soup ready and not have to worry about preparing dinner in a rush.
Not sure if a low carb mushroom cheeseburger soup will ever become a breakfast staple in my life. But if there is a soup that's been cooking for hours during the night there's no way I will pass up the chance to taste it in the morning. Just saying.If you're a fan of soups you should also check out our other low carb, keto-friendly soups. 
Keto Soups
Our collection of low carb keto friendly soups.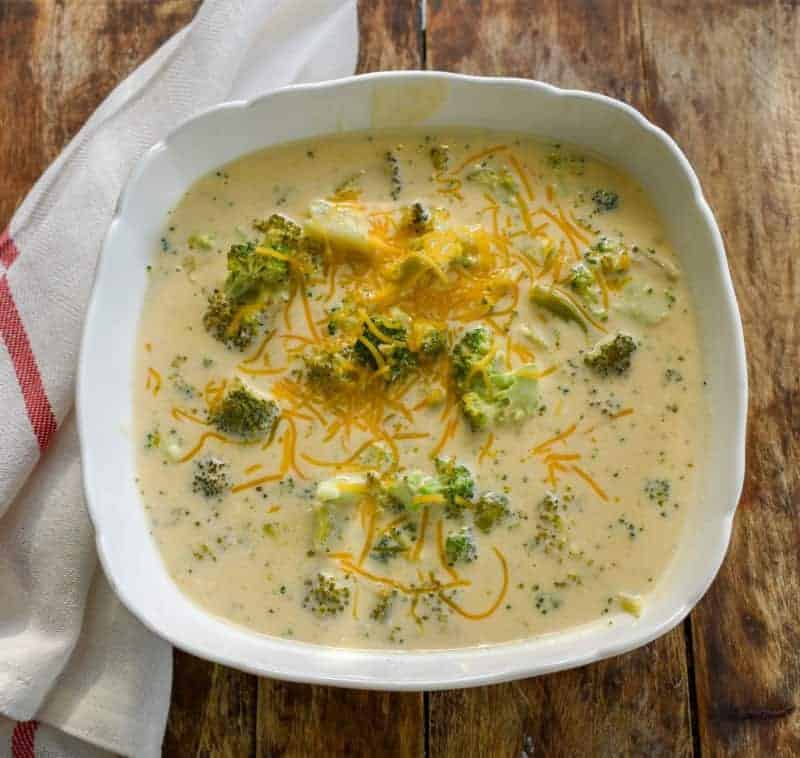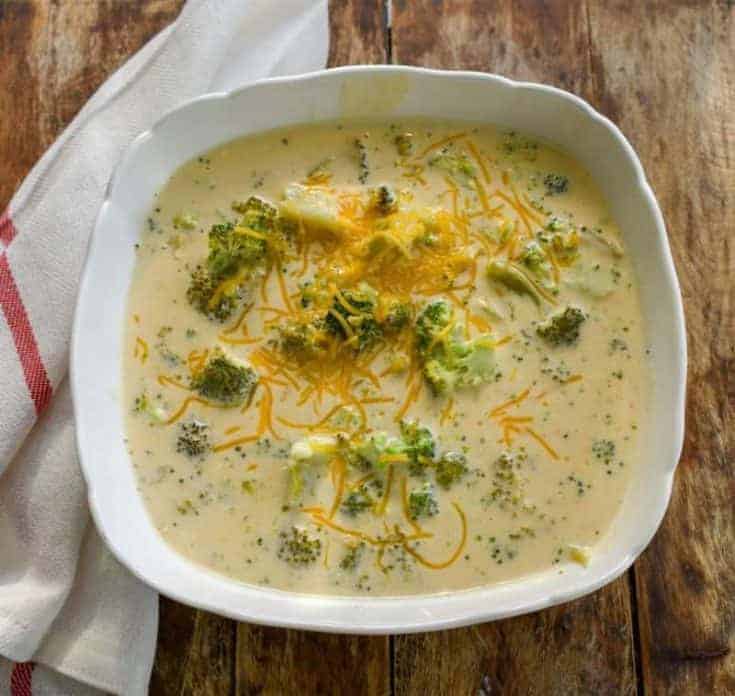 Keto Broccoli Cheese Slow Cooker Soup
A recipe for keto broccoli cheese soup. It's low carb broccoli and cheese soup made easily in the slow cooker or stovetop. This is a thick hearty soup that is thickened with only cheese.
Get the Recipe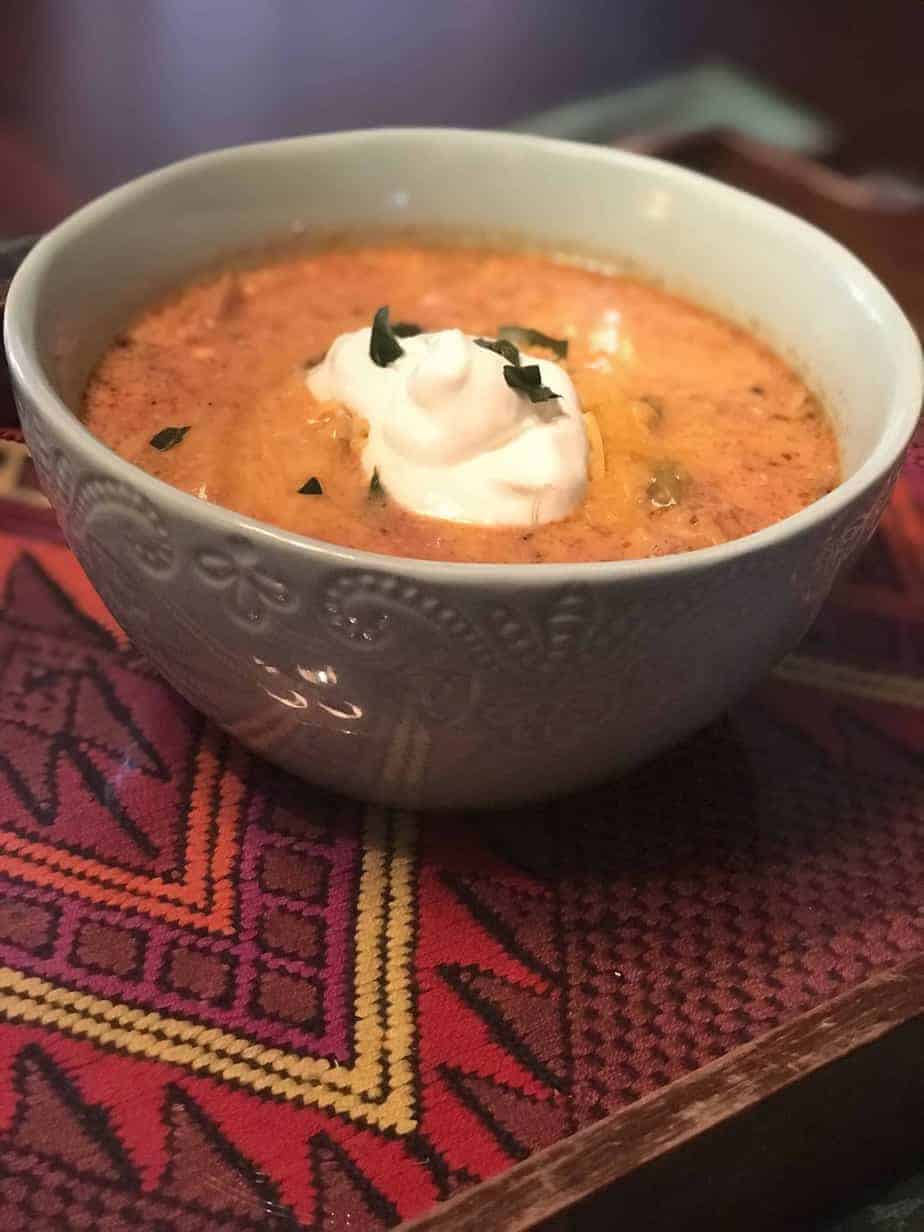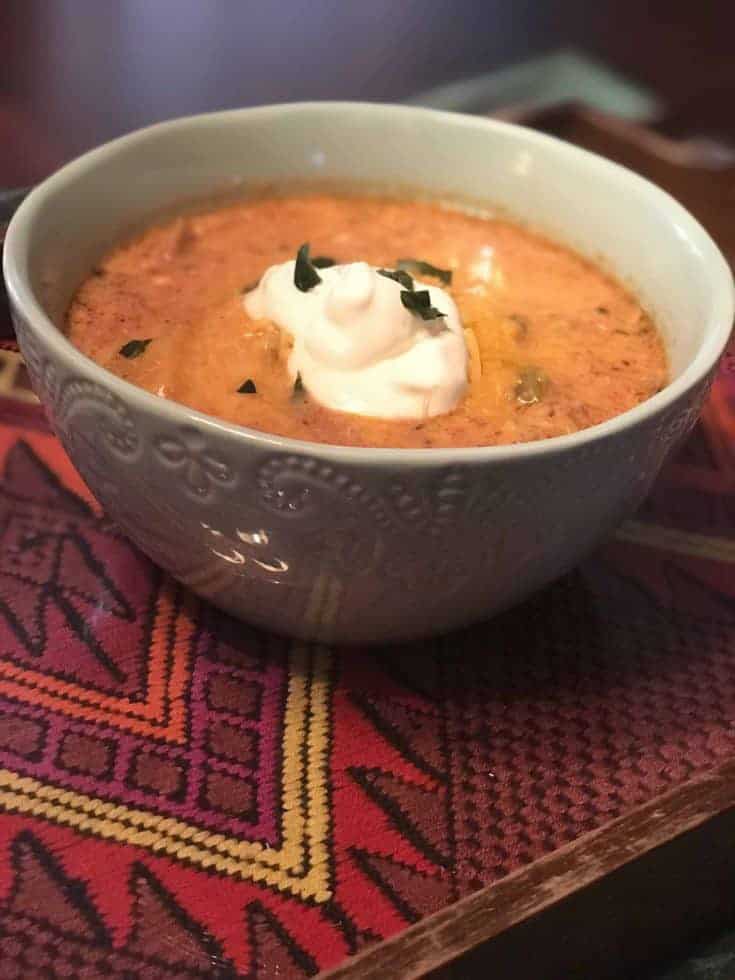 Keto Chicken Taco Soup
Keto Chicken Taco Soup makes a hearty meal. It features Tex Mex flavors and is a great substitute for the traditional high carb tortilla soup. The soup is made in the slow cooker for added convenience.
Get the Recipe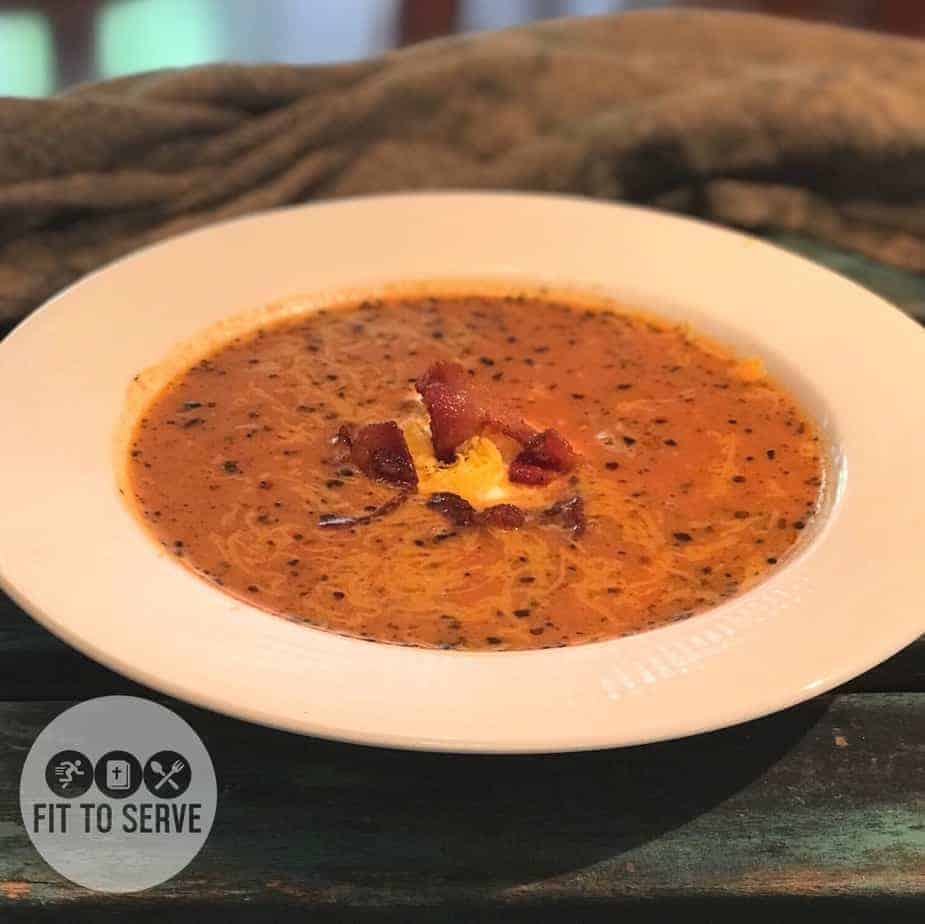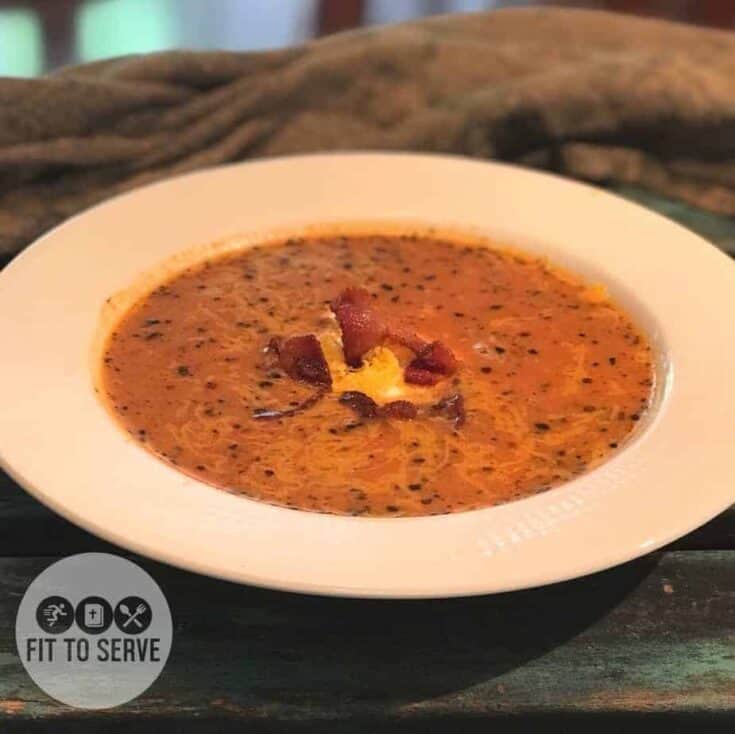 Keto Tomato Bacon Cheddar Soup
A delicious and easy low carb tomato bacon cheddar soup. Rich in flavor and simple to make.
Get the Recipe
Keto Meals Made Easily
With low carb keto meal options like this cheeseburger soup, you will be able to stay on plan easily. No need to stress over what to make for dinner when you have a hearty soup like this that practically makes itself. For more low carb keto recipes.
I sure hope you will give this recipe a try. Once you do, make sure you remember to tag us on Instagram and Facebook. It's what keeps this girl encouraged to keep sharing and perfecting her recipes.
Do also check out our Amazon Store for recommendations. You might be surprised by how many great keto options are at your disposal.
Our Favorite Keto Tip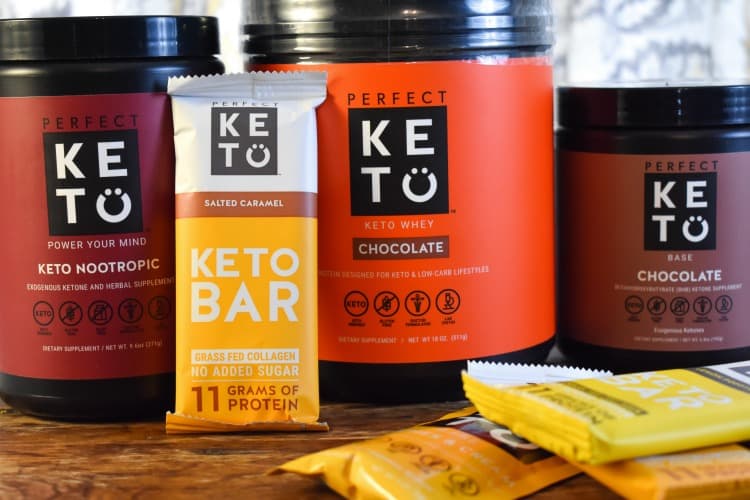 Have you struggled to get into ketosis consistently on your low carb keto diet, or you have hit a plateau that doesn't seem to budge? Consider using exogenous ketones.  Using exogenous ketones will naturally elevate your ketones allowing you to enter into ketosis in under an hour.
You will reap the benefits of being in ketosis quickly making it much easier to see the results you are hoping for. Exogenous ketones can help reduce your appetite, carb cravings making it easier to say no to food temptations.
Entering into ketosis by drinking exogenous ketones makes the low carb keto lifestyle a viable sustainable option.
We are seeing how this all-natural supplement is helping so many of our Fittoserve Group Community achieve their goals.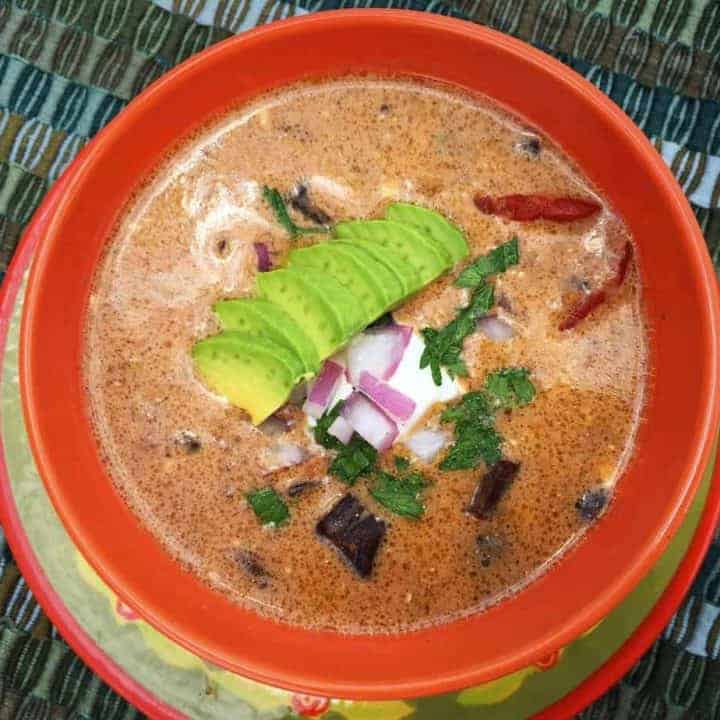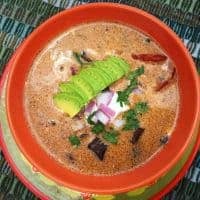 Keto Cheeseburger Soup
Total Time:
3 hours
15 minutes
A delicious recipe for keto cheeseburger soup that features two types of mushrooms, cheese made is made in slow cooker.
Ingredients
1 pound of lean ground beef
1 medium white onion, finely chopped (1/2 cup)
3 cloves of garlic chopped
5 cups of fresh mushrooms sliced (I used a combination of portobello and baby portobello mushrooms)
2 cups beef broth
1/4 cup of sun-dried tomatoes chopped into bit sizes
1 teaspoon sea salt
½ teaspoon black pepper
1 teaspoon garlic powder
2 cups of shredded cheddar cheese (can be substituted for Swiss cheese)
4 ounces of cream cheese
Optional Toppings:
1/4 cup of sour cream
1/4 cup red onion thinly sliced
1 Hass avocado
1/4 cup shredded cheddar cheese
1/4 cup of chopped parsley
Instructions
In a large skillet, brown the ground beef, onion and garlic over medium-high heat.
Add mushrooms; cook, until mushrooms are tender and brown.
Next add the now browned beef and mushroom mix into the slow cooker.
Add the beef broth, dry spices, and allow to simmer on low for several hours.
Half an hour before serving stir in the cream cheese and shredded cheddar cheese.
Make sure to stir occasionally to ensure that everything is well combined.
Serve in a bowl and top with any of your favorite low carb toppings.
Nutrition Information:
Yield:

12
Serving Size:

1
Amount Per Serving:
Calories:

196
Total Fat:

13.2g
Saturated Fat:

6.7g
Cholesterol:

53mg
Sodium:

280mg
Carbohydrates:

4.2g
Sugar:

1.5g
Protein:

15.6g
SaveSave
SaveSave
SaveSave
SaveSave
SaveSave