Hola, amigos! Do you spice up your dinners with Mexican food? If not, I'm hoping this recipe for keto three cheese stuffed poblano peppers will inspire you to do so.
How about starting with a Mexican favorite, the poblano pepper?
The poblano pepper (aka the ancho pepper) is a long, dark green, and nearly heart-shaped chile pepper first grown in the Mexican state of Puebla.
It's the most popular pepper used in Mexican restaurants because it's not as spicy as the other peppers, like chili peppers, giving every food it touches the gift of rich flavor.
One way to introduce your friends and family to Mexican cuisine is by making them a vegetarian stuffed poblano pepper recipe, like this low-carb, gluten-free version of cheese stuffed poblano peppers.
I have a recipe for keto Italian stuffed peppers that, although not vegetarian, is another family favorite you might want to try.
And if you're already a fan of Mexican dishes, be sure to check out our entire collection of keto Tex-Mex recipes to help you easily meal prep your week!
Three Cheese Stuffed Poblano Peppers (Keto)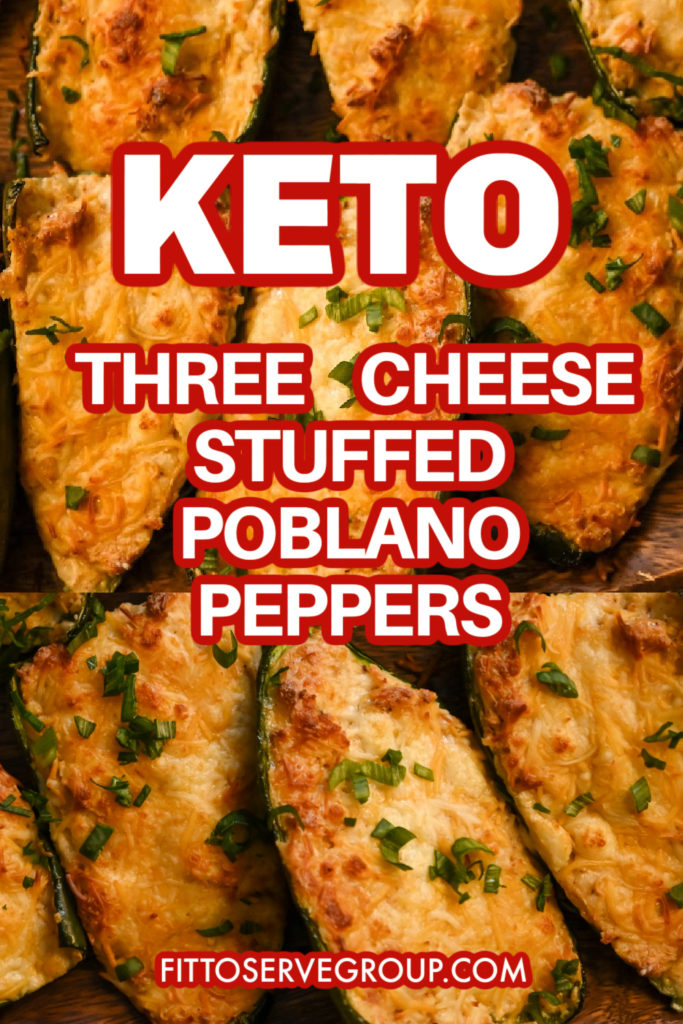 Poblano peppers can be stuffed with chicken, ground beef, cheese, or any combination of these ingredients.
For this recipe, we're going to stuff the poblano peppers with three different kinds of melty cheeses, leaving out all kinds of poultry and meat in order to keep it a vegetarian option.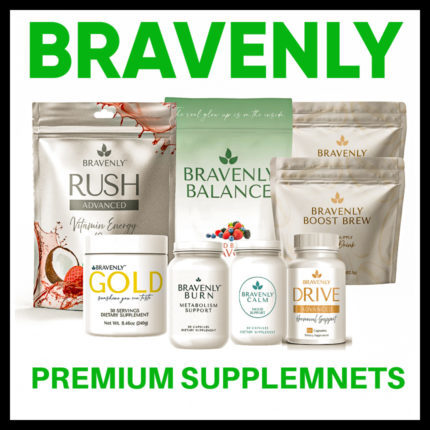 You can find poblano peppers easily in grocery stores, in the fresh produce aisle. Or in any Hispanic supermarket.
Because we're dealing with stuffed peppers, you need large poblano peppers, as the smaller peppers won't have enough room for the cheese filling.
You can make this recipe as a substitute for taco nights with friends or as a quick meal prep for nights when you can eat just one stuffed pepper and save another for lunch the next day.
What Is The Spice Level Of Poblano Peppers?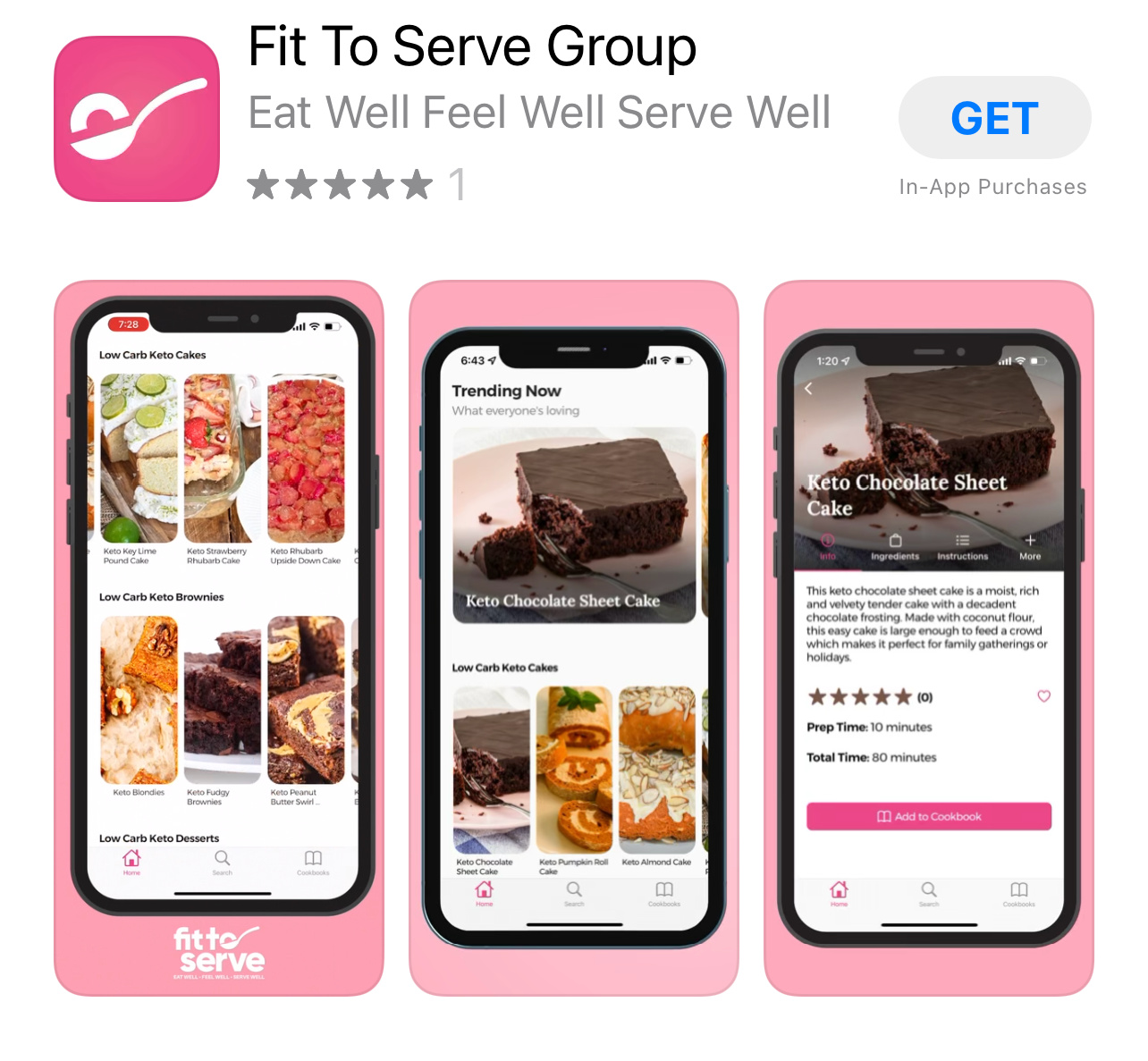 Wondering just how hot a poblano pepper is?
You'll be happy to know that the spice level, or level of heat, of poblano peppers lands somewhere between mild and medium heat.
This means they're either as spicy as jalapeno peppers, which sit at 2,500-8,000 Scoville Heat Units (SHU) on the Scoville scale, or as mild as the guajillo peppers (2,500-5,000).
The Scoville scale measures their level of heat between 1,000-2,000 SHU, which most people can tolerate while still benefiting from their great flavor.
In contrast, chipotle peppers (aka jalapeno peppers that are smoked) are measured at 3,500-8,000 SHU, whereas regular bell peppers rank extremely low on the Scoville scale, which is 0 SHU.
Ingredients Needed To Make Three Cheese Stuffed Poblano Peppers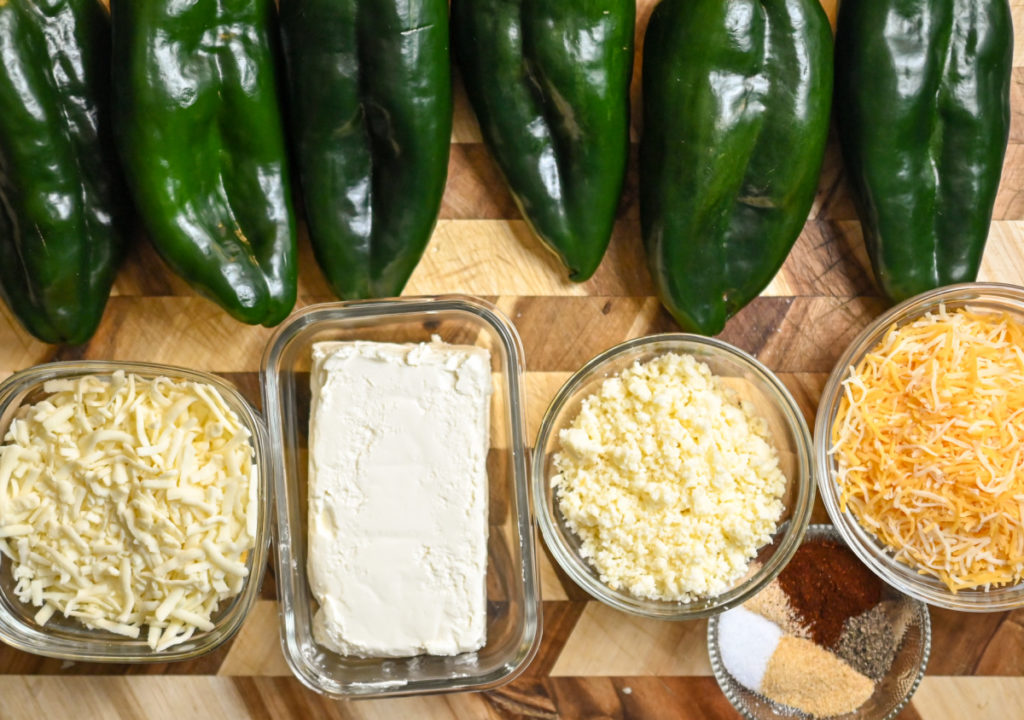 Disclosure: Some of the links below are affiliate links, meaning that, at no additional cost to you, I will earn a commission if you click through and make a purchase.
Most of the ingredients for this recipe employ different forms of cheese, while the rest are various dry spices that help give the stuffed poblano peppers even more flavor.
Here is everything you need to make these three cheese stuffed poblano peppers.
How To Make Keto Three Cheese Stuffed Poblano Peppers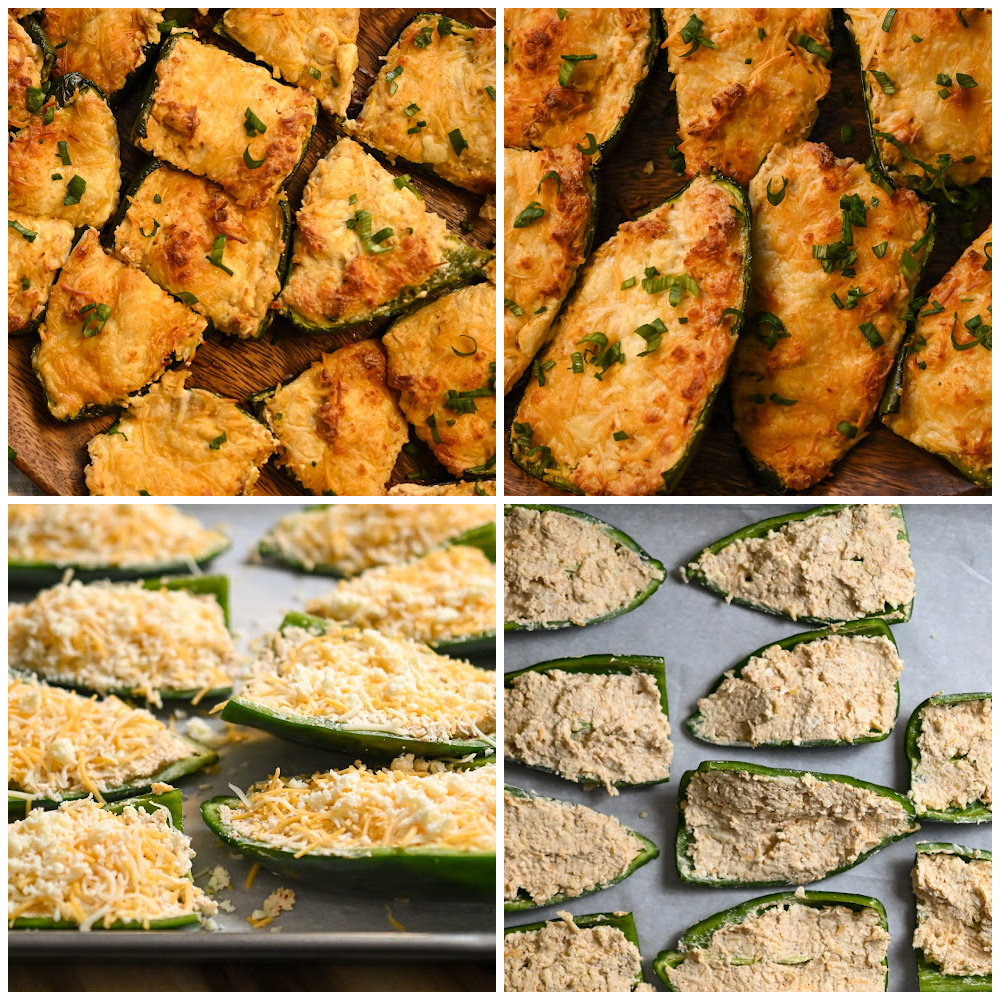 Below are the steps to making this recipe. Note that the full printable recipe card is at the bottom of the page, as well as the nutritional facts.
First, begin by preheating the oven to 350 degrees and adding a layer of parchment paper to the baking sheet.
Slice the peppers lengthwise in half and remove all the seeds and veins. You might want to wear gloves to protect yourself from the possible spiciness of the peppers.
Then mix the softened cream cheese, dry spices, cotija cheese, cheddar cheese, and mozzarella cheese in a small bowl.
Next, you're going to fill in each of the poblano halves with the cheese mixture. Then you'll sprinkle the 1/4 cup of shredded cheese you reserved from the Mexican cheese blend or cheddar cheese on top of the cheese mixture.
You'll bake the poblano peppers for about 30 to 40 minutes, or until the cheesy filling is bubbly.
Store any leftovers in the refrigerator for up to three days.
Do You Have To Peel Poblano Peppers Before Stuffing?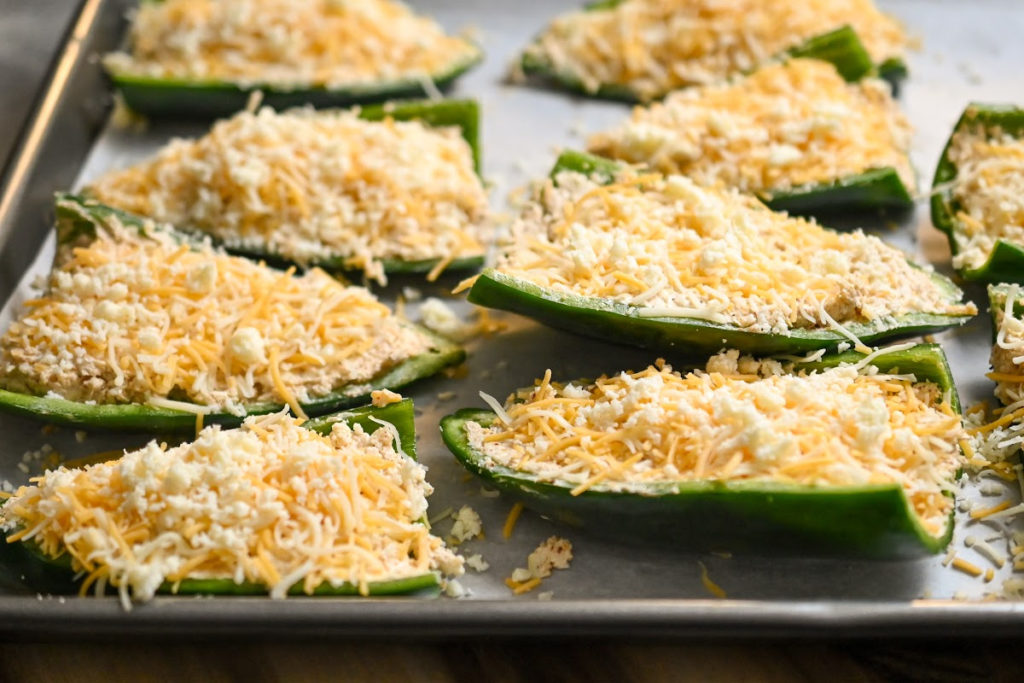 Most poblano pepper recipes require you to peel off the skin before you stuff them. Not this recipe, my friends!
The skin of a poblano pepper is much thinner than that of a green bell pepper, so you there is no need to peel them.
Since we'll be roasting the peppers at a lower temperature, we're keeping the skin on. Saving the skin helps retain the delicious flavor of charred roasted pepper skins.
Cheese Substitutions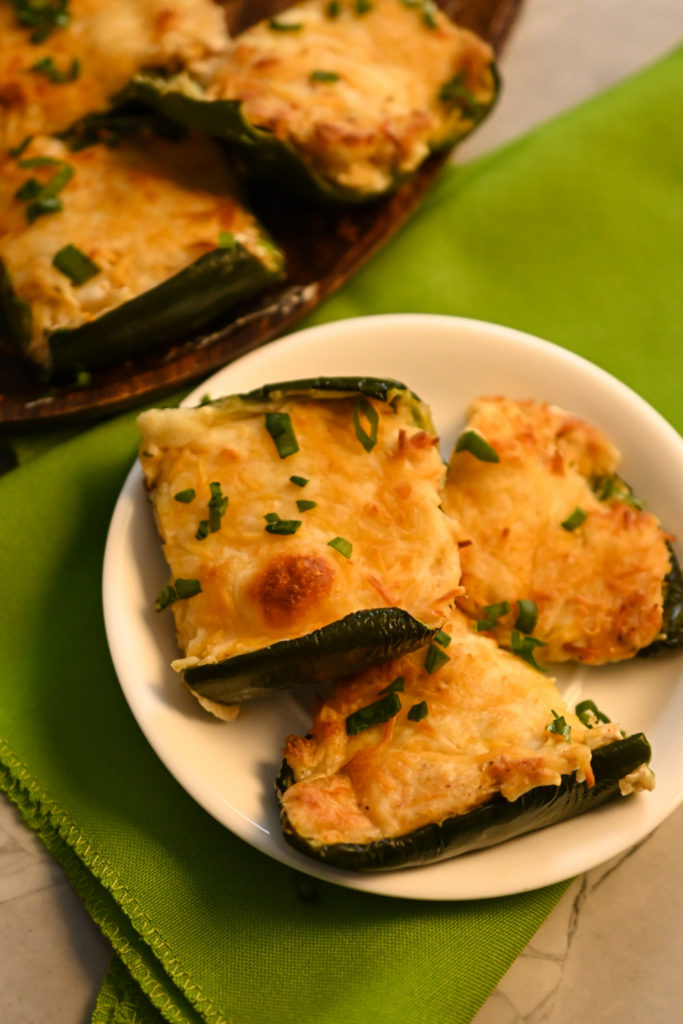 You might be asking yourself, "Do I have to only use the types of cheeses listed in this recipe?" The good news is you can put your own spin on this recipe with any other cheese you want, so long as they're keto-friendly.
Just substitute the cheeses with any of the following:
Swiss cheese
pepper jack cheese (keyword)
Monterey jack (keyword)
Queso fresco
Goat cheese instead of cream cheese
You can also swap out the dry spices with a sugar-free taco seasoning of your choice.
You don't necessarily need to use garlic powder, onion powder, cumin powder, and/or black powder, for example.
You can keep whichever spices you feel is best for your taste buds and or substitute the rest of them with the taco seasoning if that is what you desire.
What To Serve With Stuffed Poblano Cheese Peppers?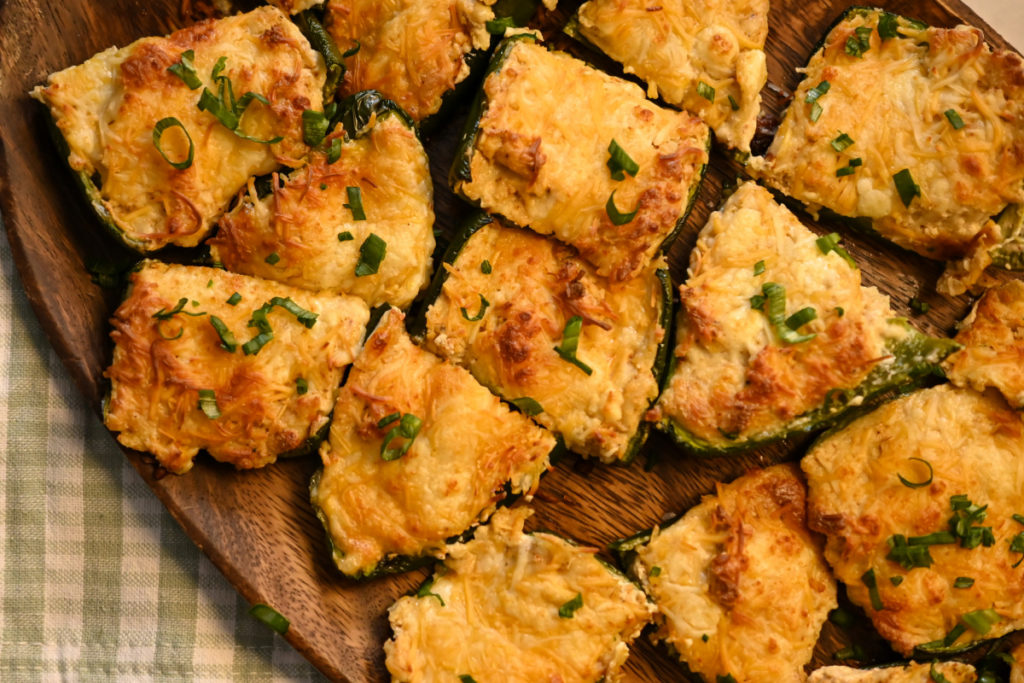 Three cheese-stuffed poblano peppers can be served in a variety of ways.
You can serve this dish as an appetizer or as a part of a main course meal by serving it with a simple green salad and cauliflower rice instead of white rice to keep the meal keto-friendly.
Tag Us
I sure hope you make this recipe for keto three cheese stuffed poblano peppers a try, and if you do, be sure to tag us on Instagram and Facebook.
Be sure to check out our keto bacon jalapeño poppers and our keto chicken jalapeño popper casserole for recipes with peppers.
It's what keeps this girl encouraged to keep sharing and perfecting her recipes.
Also, check out our Amazon Store for our recommendations. You might be surprised by how many great keto options are at your disposal.
Grab Our Books!
In case you don't know, we have authored two books for you, Essential Keto Bread and Essential Keto Desserts, both inspired by your requests over the years.
I pray these keto cookbooks will make keto a delicious breeze for you.
Join Our Jesus And Keto Movement
Do you know that it wasn't until Randy and I began to combine the promises of God's word about healing and changed our diet to a ketogenic one that we finally began to see our health improve?
By cutting out the junk and focusing on real foods, we gave our bodies the nutrition they needed.
Then our bodies did what God designed them to do, to heal it selves. This is what we believe it means to live in divine health.
This act of obedience is what gave birth to our Fittoserve Group.
Today, we are seeing thousands of lives impacted, and the ripple effect of our decision to combine our Christian faith with the keto diet is making a difference in ways we may never know this side of eternity.
Consider joining our Private Facebook Group where others are combining their Christian Faith with that of a ketogenic lifestyle.
I love how supportive and encouraging this group of believers is. It's exciting to see how people are transforming their lives by combining this lifestyle with the Christian faith.
Be sure to request our FREE Jesus and Keto E-Book (First 7 Days). We hope it blesses you.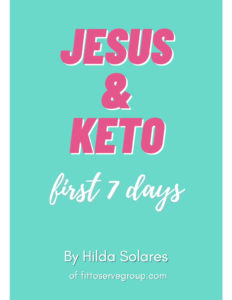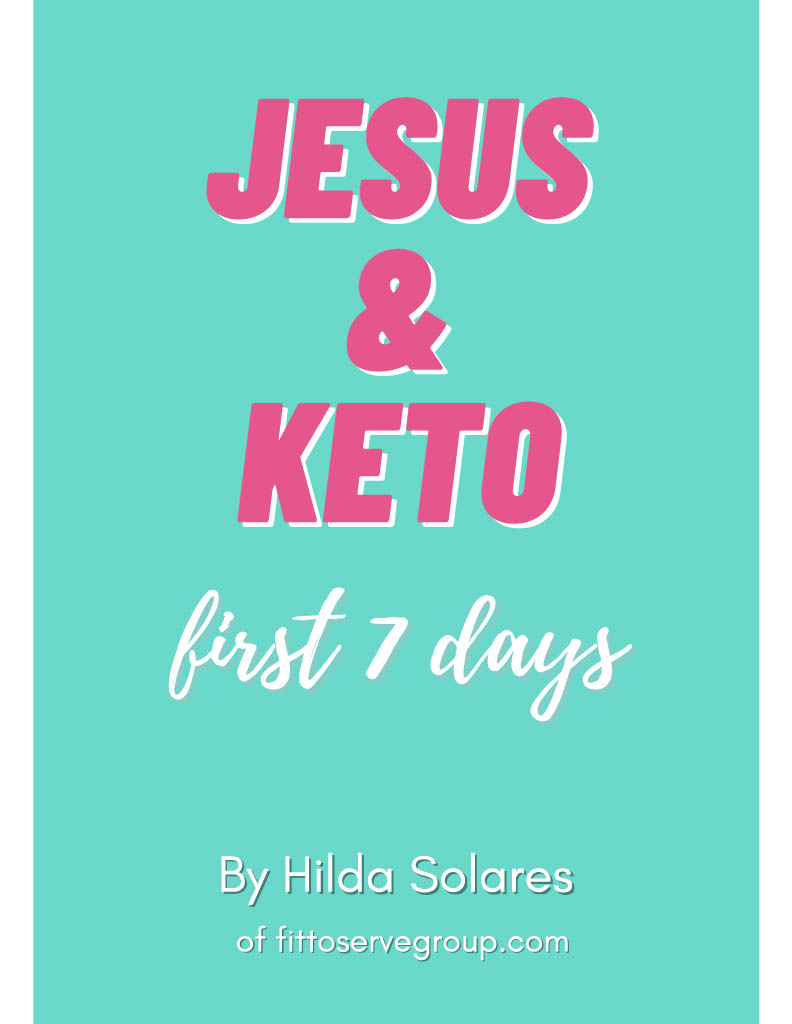 Fittoservegroup Keto App
Looking for a fast way to access our keto recipes? We got you covered. There's an app for that. Yup, there's a Fit To Serve Group App, and it's going to make your keto diet a delicious breeze!
Access hundreds of recipes that are all sugar-free, gluten-free, and keto-friendly.
Enjoy early access to recipes before they go live on the website. Plus, bonus recipes that are exclusive to the app. Make your own personal cookbooks that you can use to organize your favorite recipes.
Search recipes by title, ingredients, keywords, and categories, and of course, every recipe shows complete nutritional facts.
Get the Fit to Serve Group App for easy-to-follow keto recipes made with easy-to-source ingredients.
The app is loaded with hundreds of yummy recipes for breakfast, lunch, dinner, snacks, and even desserts!
Learn more by visiting our Fit To Serve Group App Page.
Three Cheese Stuffed Poblano Peppers
Additional Baking Time:
10 minutes
This recipe for keto three cheese stuffed poblano peppers is an easy, delicious, vegetarian twist to chili rellenos.
Ingredients
6 large poblano peppers
8 ounces of cream cheese, room temperature
1 1/4 cup shredded Mexican style cheese or, cheddar cheese, reserve 1/4 cup for topping
1 1/4 cup of crumbled cotija Mexican cheese, reserve 1/4 cup for topping
1 cup of shredded mozzarella cheese
1/2 teaspoon of salt
1/2 teaspoon of garlic powder
1/2 teaspoon of onion powder
1/2 teaspoon of chipotle pepper
1/4 teaspoon of cumin powder
1/4 teaspoon of black pepper
Instructions
Line a baking sheet with parchment paper and preheat the oven to 350 degrees.
Slice poblano peppers in half lengthwise and remove all seeds and veins. Be sure to use gloves for this step since the spice of the peppers could potentially irritate your skin.
In a small bowl, combine the softened cream cheese, dry spices, cotija cheese, cheddar cheese, and mozzarella cheese. Combine well.
Next, fill each of the poblano halves with the cheese mixture.
Sprinkle the reserved 1/4 cup of shredded cheddar cheese.
Bake for 30 to 40 minutes until the filling is bubbly.
Store leftovers in the refrigerator for up to 3 days.
Notes
The recipe can be doubled easily.
You can also be grilled on a BBQ grill.
Nutrition Information:
Yield:

12
Serving Size:

1
Amount Per Serving:
Calories:

208
Total Fat:

9.9g
Saturated Fat:

6.8g
Cholesterol:

32mg
Sodium:

212mg
Carbohydrates:

3.3g
Net Carbohydrates:

2.8g
Fiber:

.5g
Sugar:

1.2g
Protein:

4.1g