This keto roasted cauliflower soup is a delicious, healthy soup. A cream-based and rich soup, it's great for chilly nights, or year-round!
Featuring oven-roasted cauliflower, the perfect amount of garlic, onions, and cream. This soup is sure to be an instant hit at dinner. And did I mention it's only 5 carbs and super filling?!
Making a low carb roasted cauliflower soup is actually simple and pretty quick to make, with the most time-consuming step being the roasting of the cauliflower, garlic, and onions.
Taking the time to roast is an extra step that makes all the difference in flavor without much effort. Trust me, it's a great way to get even your picky eaters to enjoy the health benefits of a keto cauliflower soup recipe.
They won't notice this keto-friendly soup is actually cauliflower!
If you're a big fan of soups then you'll love our Keto Soup Recipes. It's filled with tons of great low-carb keto-friendly soups like our classic Keto Broccoli and Cheese Soup and family favorites such as our Keto Chicken Soup.
Keto Roasted Cauliflower Soup
Using a base of heavy cream and chicken broth with cauliflower, garlic, and onion brings you a delicious keto roasted cauliflower soup perfect for those who want the taste of classic American loaded baked potato soup without the extra carbs from potatoes.
Or just those who love a good rich, creamy, and filling soup!
Made with simple ingredients it's a low carb-soup recipe that is the perfect comfort food with all its rich flavors.
This keto-friendly roasted cauliflower soup is low in carbs (about 5 net carbs per serving) and packed with protein!
It makes for the perfect lunch or even dinner paired with some keto cornbread muffins.
For this low-carb roasted cauliflower soup, I chose to blend it to get a thick, creamy texture which really elevates the whole thing!
If you like a more chunky texture then by all means don't blend it but I highly recommend it!
How To Make Keto Cauliflower Soup (Roasted)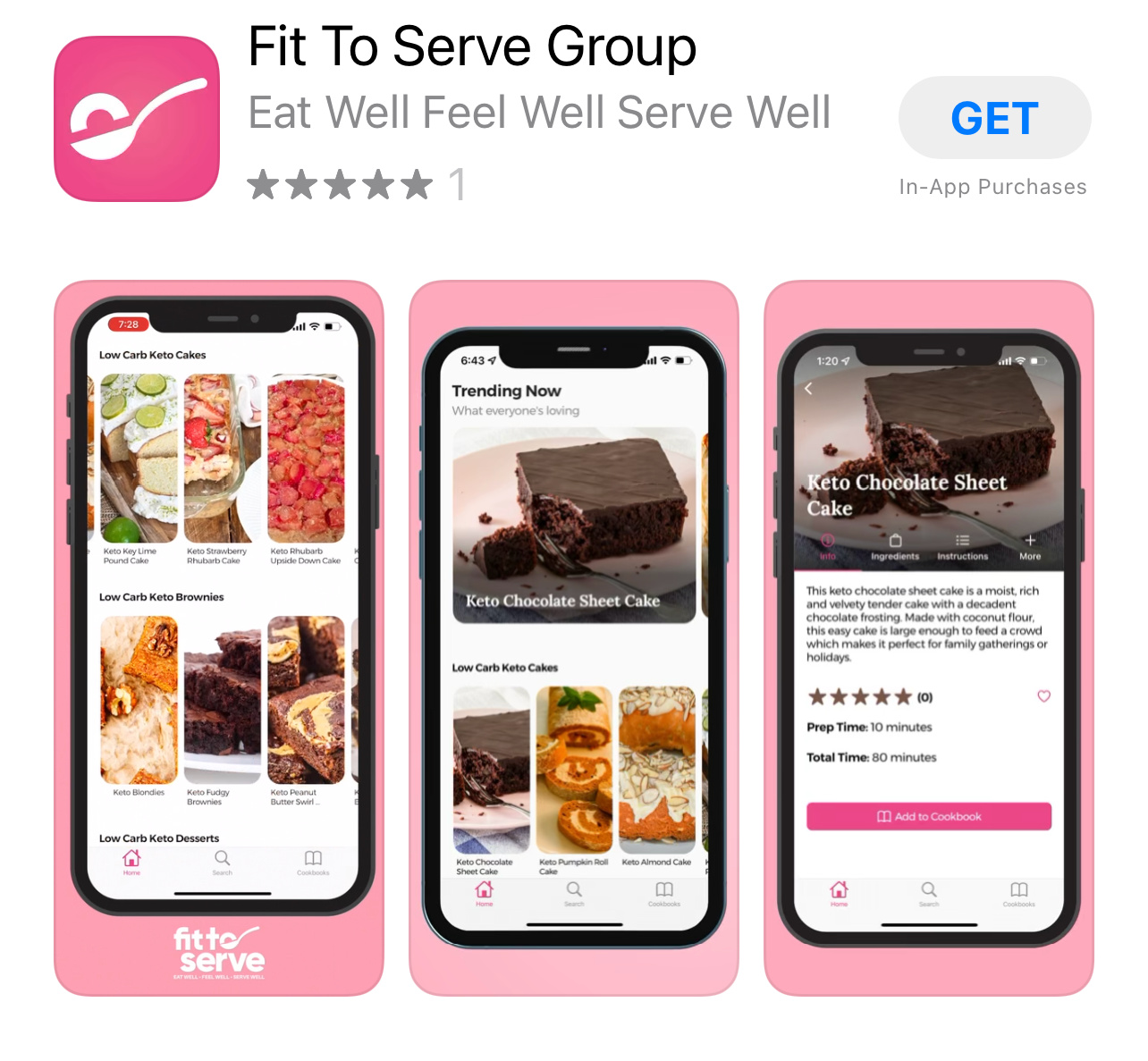 To make this keto roasted cauliflower soup we first toss the cauliflower in olive oil and sea salt. Then on a lined baking sheet, roast the cauliflower, unpeeled garlic cloves, and onions. Sure this is extra time but it's totally worth it for an added layer of flavor to the soup.
After the veggies are roasted, add the cauliflower, onions, chicken broth, heavy cream, and spices to a stockpot. When the unpeeled roasted garlic is cool enough to touch, squeeze the softened garlic into the pot. Allow the soup to simmer for 20-25 minutes.
Next, you'll add the soup to your blender but after waiting about 10 minutes for it so cool slightly. You'll have to blend the soup in batches because you don't want to overfill the blender.
I've included detailed instructions and warnings on how to safely blend your hot soup in the blender under the notes in the recipe card below.
Once the soup is smooth and fully blended, you'll return it back to the stove and warm up the soup over medium heat adding in the butter.
Although you could use an immersion blender, food processor. My favorite way to blend hot liquids in a creamy soup is a regular blender.
That's all, your soup is ready to be served roasted cauliflower florets, chopped parsley, a drizzle of olive oil, and red pepper flakes (if you like a little heat) as garnish. Some crumbled bacon would also be a great addition!
Ingredients Needed To Make Keto Roasted Cauliflower Soup
Disclosure: Some of the links below are affiliate links, meaning at no additional cost to you, I will earn a commission if you click through and make a purchase.
The following are the ingredients you'll need to make this keto-friendly roasted cauliflower soup. Note that the full printable recipe is at the bottom of the page.
Head of Cauliflower ( about 3 1/2 pounds)

Olive oil

Sea salt

Yellow onion

Garlic

Chicken stock or vegetable broth

Heavy cream

Butter

Ground nutmeg

Onion powder

Garlic powder

Fresh flat-leaf parsley
Tag Us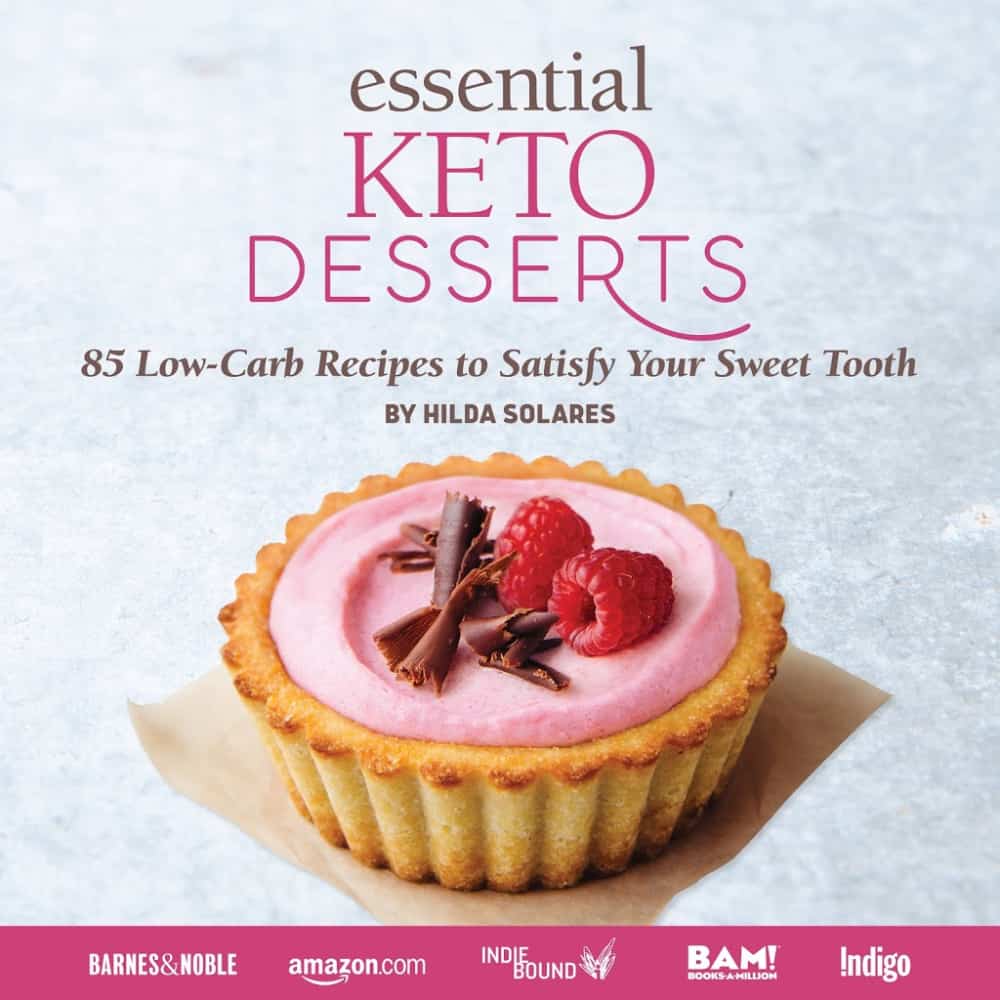 When soup season comes around I sure hope you will make this keto creamy cauliflower soup that I am confident the whole family enjoy.
Please remember to tag us on Instagram and Facebook with your pictures if you decide to make this low-carb cauliflower soup recipe. I can't tell you how encouraging it is to see how well you are all duplicating our little recipes.
Grab Our Books!
In case you don't know I have authored two books for you, Essential Keto Bread and Essential Keto Desserts both inspired by your requests over the years. It's my prayer these keto cookbooks will help make keto a delicious breeze for you
Join Our Jesus And Keto Movement
Looking for an online support system to help you stay the course on keto? As a family, we came to the keto diet looking at it from a Christian perspective. As believers, we live our lives supported by God's grace.
So when the Holy Spirit led us to combine our Christian faith and the keto diet, we did so in hopes of finding lasting transformation. When we followed the Holy Spirit's prompting we got on the path to real transformation.
Knowing firsthand the benefits of this decision we have created a closed Christian group that is using the keto diet to transform their lives. We invite you to join our Private Facebook Group and see if it's not the key you have been missing.
Be sure to request our FREE Jesus and Keto E-Book (First 7 Days) We hope it blesses you.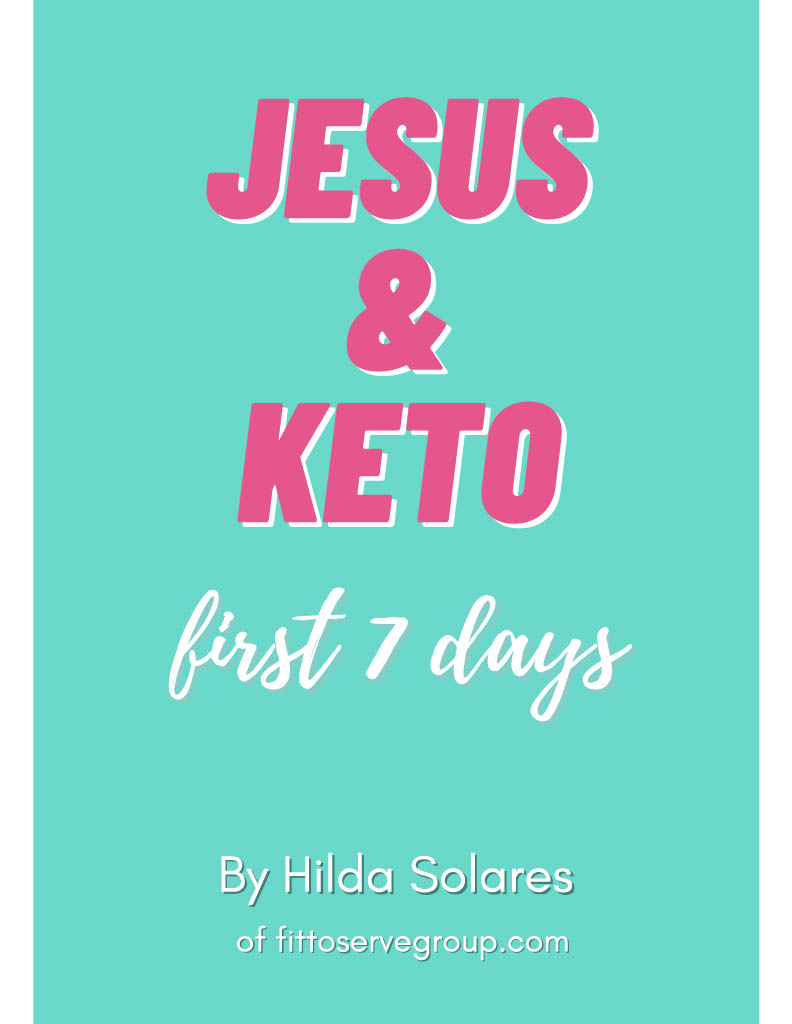 Fittoservegroup Keto App
Looking for a fast way to access our keto recipes? We got you covered. There's an app for that. Yup, there's a Fit To Serve Group App and it's going to make your keto diet a delicious breeze!
Access hundreds of recipes that are all sugar-free, gluten-free, and keto-friendly.
Enjoy early access to recipes before they go live on the website. Plus, bonus recipes that are exclusive to the app. Make your own personal cookbooks that you can use to organize your favorite recipes.
Search recipes by title, ingredients, keywords, and categories, and of course every recipe shows complete nutritional facts. Get the Fit to Serve Group App for easy-to-follow keto recipes made with easy-to-source ingredients.
The app is loaded with hundreds of yummy recipes for breakfast, lunch, dinner, snacks, and even desserts!
Learn more by visiting our Fit To Serve Group App Page.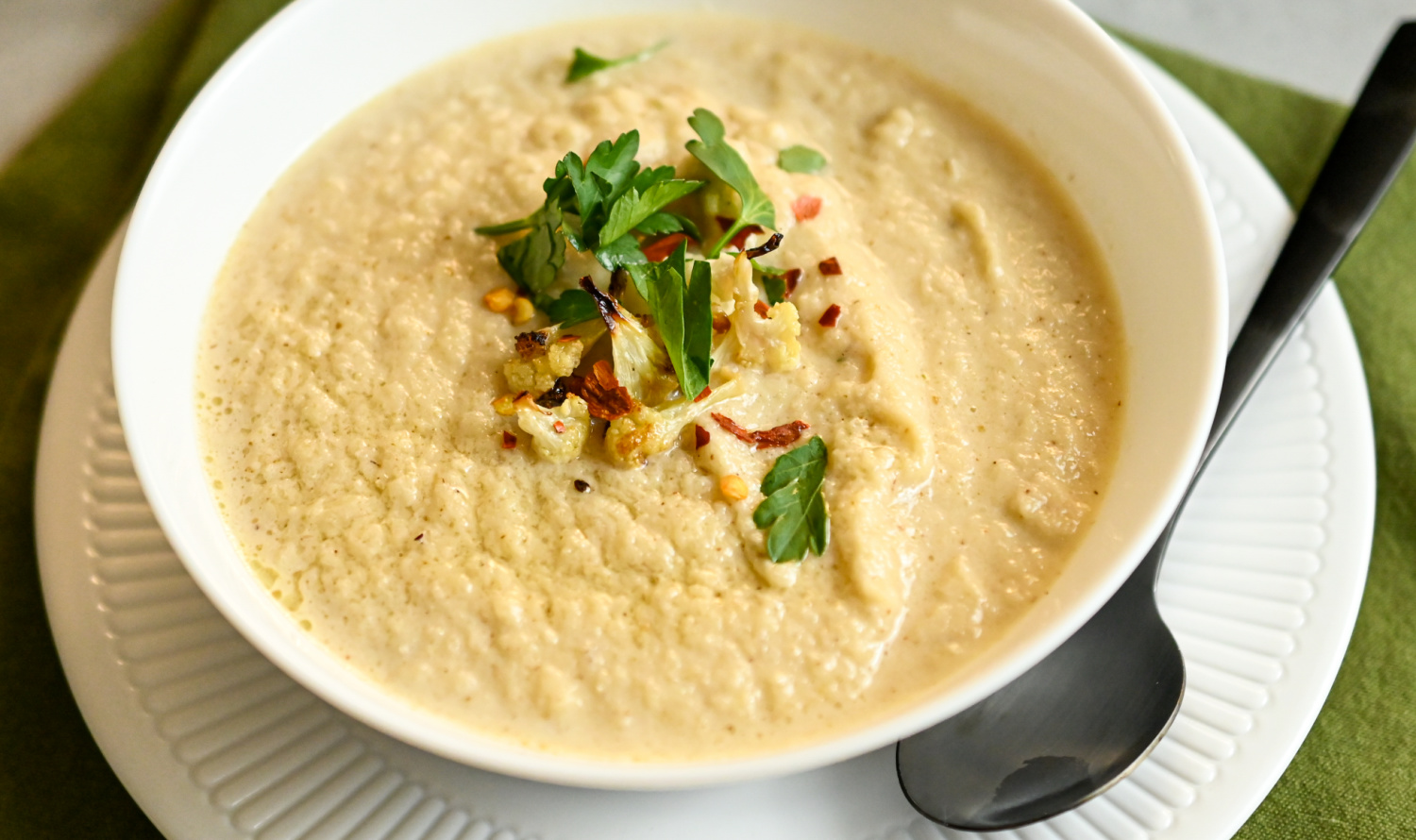 Keto Roasted Cauliflower Soup
Additional Time:
10 minutes
This recipe for keto roasted cauliflower soup is creamy, garlicky, and flat out delicious. It's comfort low carb food at it's finest!
Ingredients
1 large head of cauliflower ( about 3 1/2 pounds, cut into bite-size pieces
4 tablespoons of olive oil, divided
1 1/4 teaspoons of sea salt, divided
1 medium yellow onion, rough chopped
4 cloves of garlic unpeeled with the bottoms removed
4 cups of low sodium chicken or vegetable broth
1 cup of heavy cream
1/8 teaspoon of ground nutmeg
1/2 teaspoon of onion powder
1/4 teaspoon of garlic powder
2 tablespoons of unsalted butter
Garnish: Fresh flat-leaf parsley
Instructions
Preheat oven to 425 degrees.
Line two large baking sheets with parchment paper.
In a large bowl toss the cauliflower with 2 tablespoons olive oil and 1 teaspoon of sea salt. Add the cauliflower pieces in a single layer to the prepared baking sheets. Add the chopped onion and whole unpeeled garlic cloves with the bottoms removed. Bake the cauliflower for 30-35 minutes turning them halfway through the baking until the cauliflower is tender and slightly brown around the edges. Optional: Reserve a few roasted florets as garnish.
On the stovetop in a 5-quart soup pan heat the broth, heavy cream, spices, and roasted cauliflower pieces, and onion into the pot. Wait till the garlic is cool enough to touch and squeeze the softened garlic cloves with your fingers into the pot. Raise the heat to medium-high and allow the mixture to simmer gently. Reduce the heat if needed. Cook the soup mixture for about 20-25 minutes.
Remove the pot off the stove and allow it to cool for about 10 minutes before transferring the soup in batches to the blender. Refer to notes on how to blend a hot soup in a blender.
Once the soup is fully blended return back to the stove and add the butter and heat the soup and check the seasoning. Add more salt to taste.
Garnish each bowl with roasted cauliflower floret and chopped parsley
Store leftovers in the refrigerator for up to 3 days.
Notes
How To Safely Puree Hot Soup in Blender
It's important to allow the soup to cool for a few minutes before blending. This can take anywhere before 5-10 minutes. Before adding the soup to the blender be sure to remove the center cap from the lid of your blender. Before blending, place a folded kitchen towel over the top of the blender. Hold the towel in place with your hand, this is key so that you do not risk getting burned. The towel will allow the steam to escape safely. Be sure to only fill the blender halfway, and to blend the soup in batches. Once the soup is fully blended return to the pan to heat through before serving.
Nutrition Information:
Yield:

5
Serving Size:

1
Amount Per Serving:
Calories:

380
Total Fat:

27g
Saturated Fat:

10.7g
Cholesterol:

99mg
Sodium:

500mg
Carbohydrates:

11g
Net Carbohydrates:

6.2g
Fiber:

4.8g
Sugar:

5.2g
Protein:

24g