Keto peanut butter jelly bars make the ultimate keto-friendly snack. The salty, rich flavor of peanut butter combines beautifully with the homemade strawberry jelly for one fantastic keto treat.
Without a doubt, these low-carb PB&J bars will be a hit with the entire family.
These bars are a delicious gluten-free option for the classic PB&J sandwich. Except this is a deliciously yummy cookie bar recipe that is void of the carbs from bread.
I grew up eating PB&J sandwiches, as most of us did, and if I weren't doing keto, I would enjoy toasted peanut butter and jelly sandwich. I'm just being real here.
But for me, it's not an option because gluten intolerance is a major issue. This is why I am always looking for ways to bring classic flavor profiles together in a keto-friendly way without worrying about gluten.
As a major fan of peanut butter, I have an extensive keto peanut butter recipe collection, and if you share the same love, I highly recommend you check it out.
Keto Peanut Butter Jelly Bars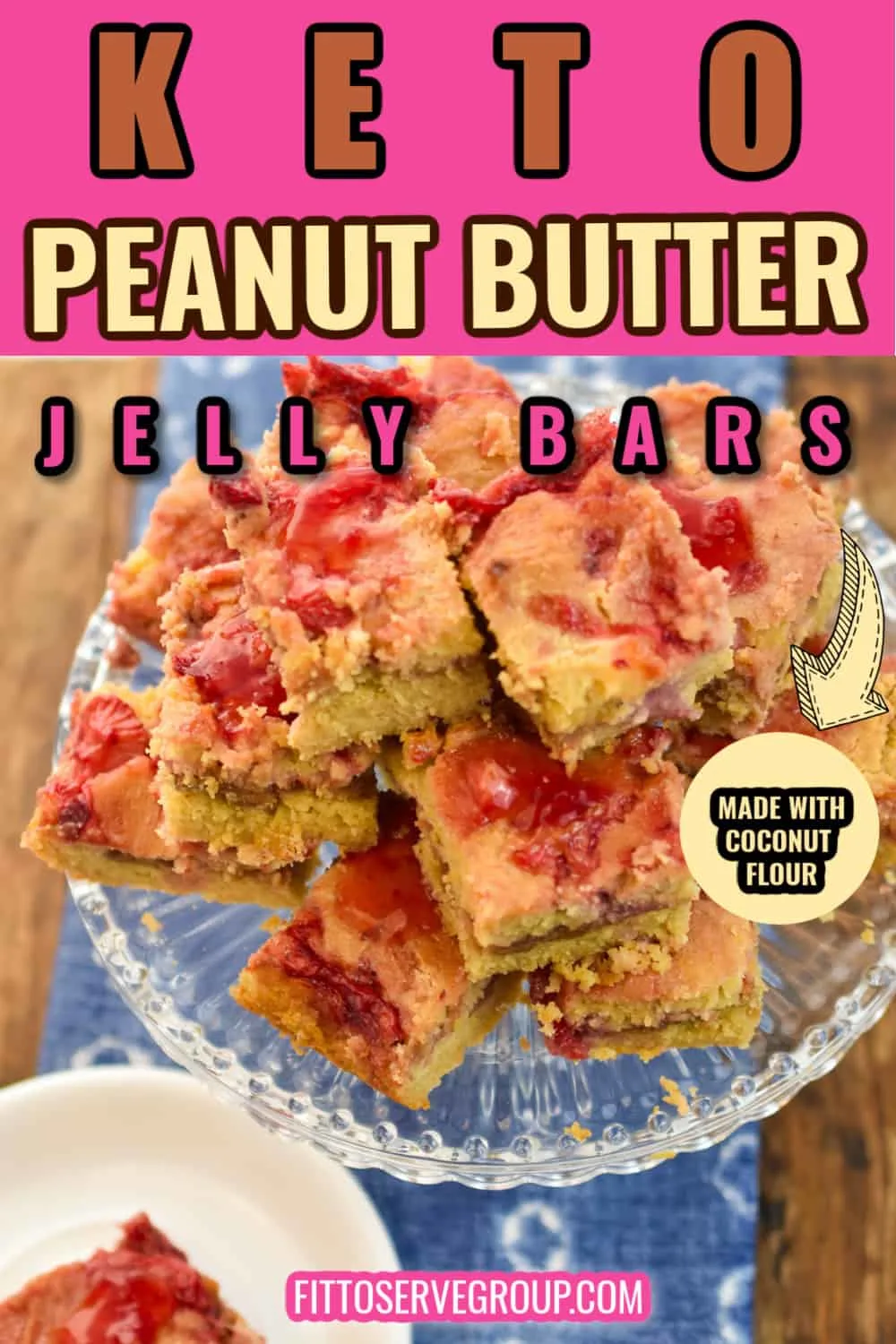 It's peanut butter and jelly time—made keto! The classic combo oozes childhood memories and comfort for most of us. And it's a combo that, as adults, we still crave. Or at least I still crave it.
Thankfully, a treat like these keto PB&J bars allows us to enjoy all the flavors without worrying about being kicked out of ketosis.
Who says grown-ups can't enjoy PB&J bars?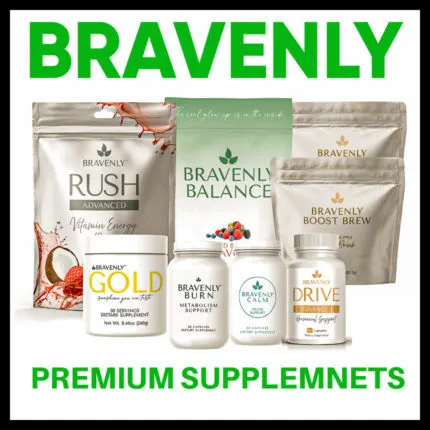 As a fan of cookie bar recipes, I've been saving this recipe to share near the time that school opens back up because it would make the perfect healthy after-school treat for the kiddos.
How To Make Peanut Butter Jelly Bars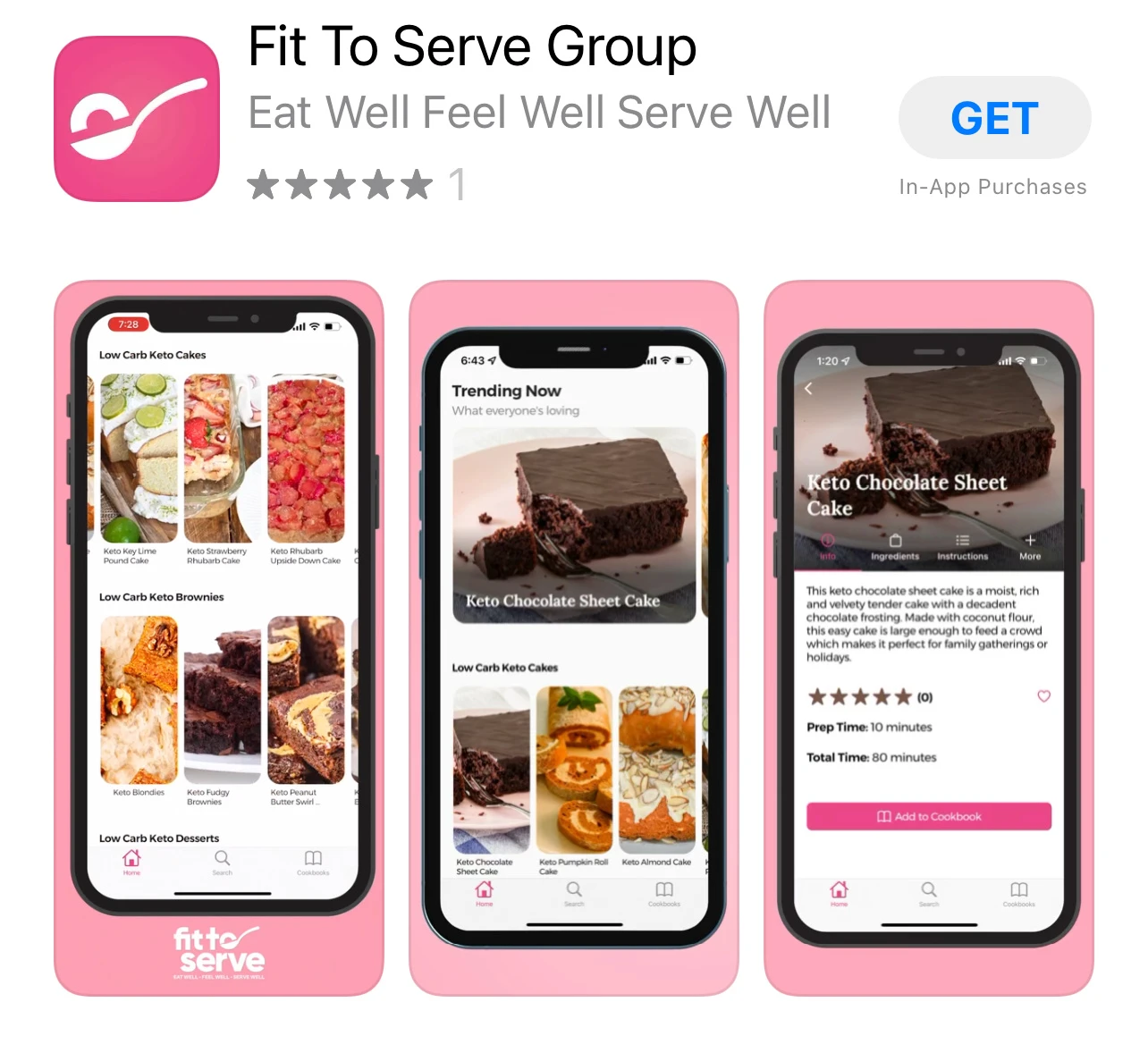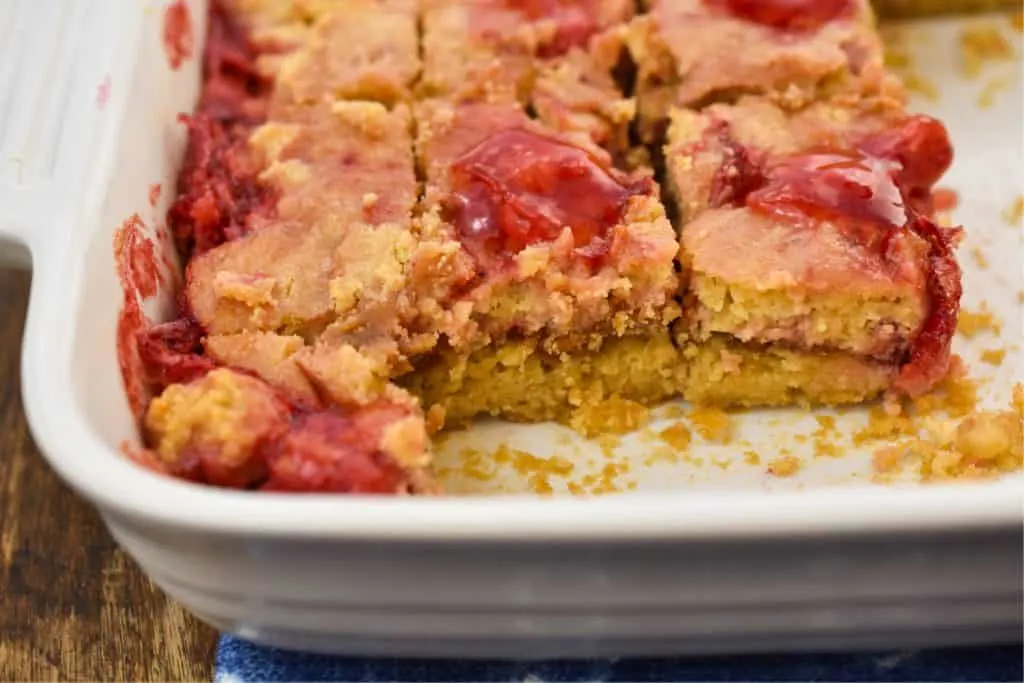 Disclosure: Some of the links below are affiliate links, meaning at no additional cost to you, I will earn a commission if you click through and make a purchase.
Decadent peanut butter bars with a sandwich layer of homemade sugar-free strawberry jam. What's not to love?
You'll be making the jelly layer first since you will need to allow it to cool fully before adding it to the batter.
You can use store-bought sugar-free jelly if you prefer to save some time. Just make sure it's considered keto-friendly.
I recommend the Good Good brand of Sweet Strawberry Jam since it is sweetened with stevia and contains only all-natural ingredients.
I decided to make these low-carb peanut butter jelly bars with coconut flour since I get many requests for keto coconut flour recipes.
As a plus, coconut flour makes this dessert lower in carbs. And don't worry, it doesn't have a coconut flavor thanks to the peanut butter and strawberry jelly.
Peanut Butter Substitution
If you cannot consume peanut butter, you can still enjoy this treat by substituting it with Sunbutter or almond butter.
List Of Materials And Ingredients You'll Need
The following are the ingredients and equipment you'll need. Note that the full printable recipe card is at the bottom of the post.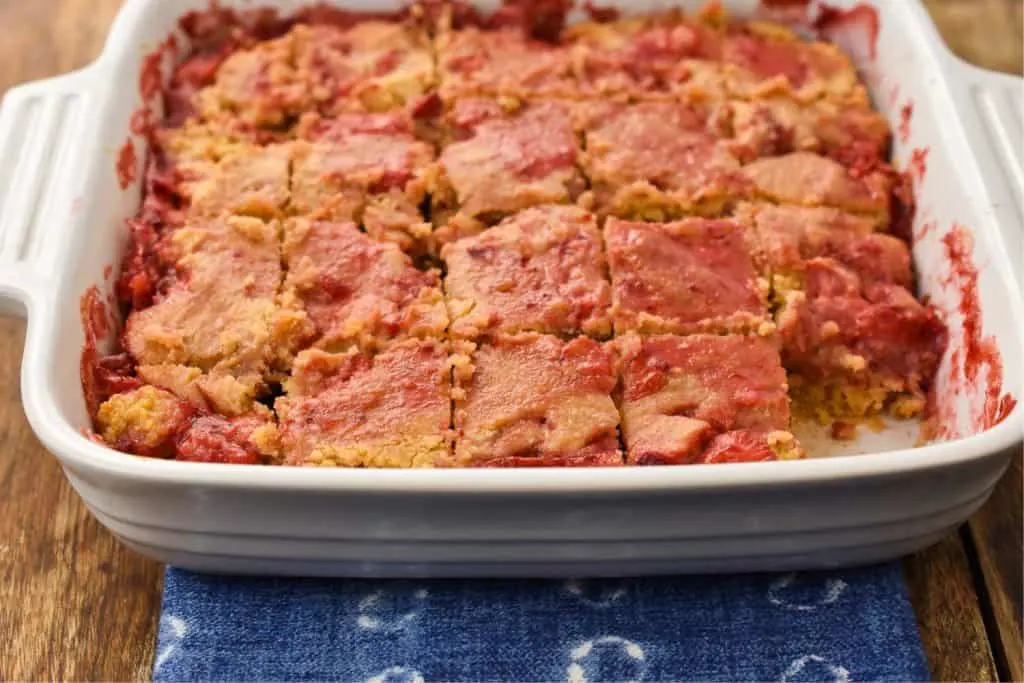 Sugar-Substitute Options
Lakanto Monk Fruit is my favorite since the texture and flavor are what I have found to be the closest to real sugar and because the flavor fools your taste buds like nothing else I've found in the market.
Having said that, I'm also a fan of the brand Swerve which is an erythritol blend. Like Lakanto, it uses sugar alcohols and has a 0 % impact on blood sugar.
You could also use the stevia and erythritol-based brand Pyure if you prefer a stevia-based sweetener. I don't like using stevia because I am sensitive to the aftertaste.
But if that's not the case for you, you could certainly use it in this keto bar recipe. However, if you do, reduce the amount called for in the recipe by half since it's a much sweeter option.
Lastly, if you can't easily find a more natural sugar substitute, you can also use Splenda successfully.
I know not everyone would agree with me here and I respect that, but in my book, it's still better than regular sugar.
Tag Us
I pray these keto cookbooks will help make keto a delicious breeze for you.
I sure hope you will give this recipe for keto PB&J bars a try. Once you do, remember to tag us on Instagram and Facebook.
It's what keeps this girl encouraged to keep sharing and perfecting her recipes.
Also, check out our Amazon Store for our recommendations. You might be surprised by how many great keto options are at your disposal.
And if you need an excellent keto meal plan I recommend this one.
Grab Our Books & Keto App
In case you don't know, we have authored two books for you, Essential Keto Bread and Essential Keto Desserts, both inspired by your requests over the years.
It's my prayer these keto cookbooks will help make keto a delicious breeze for you.
Gain access to simple and delicious recipes for breakfast, lunch, dinner, snacks, and even desserts with our FITTOSERVEGROUP APP.
Join Our Jesus And Keto Movement
Looking for an online support system to help you stay the course on keto? As a family, we came to the keto diet looking at it from a Christian perspective. As believers, we live our lives supported by God's grace.
Knowing firsthand the benefits of this decision, we have created a closed Christian group using the keto diet to transform their lives.
We invite you to join our Private Facebook Group and see if it's not the key you have been missing.
Be sure to request our FREE Jesus and Keto E-Book (First 7 Days). We hope it blesses you.
Keto Peanut Butter Jelly Bars
Keto Peanut Butter Jelly Bars are the ultimate keto snack. The salty rich flavor of peanut butter combines beautifully with the homemade strawberry jelly! It's a gluten-free, grain-free, sugar-free PB&J tasty treat.
Ingredients
Keto Peanut Butter Jelly Bars
1/2 cup unsalted butter
3 eggs, room temperature
1 teaspoon of vanilla extract
1 1/2 teaspoons of baking powder
1/4 teaspoon salt
Strawberry Jelly
2 cups of sliced strawberries 1/4 inch slices.
1/2 cup of water
1 tablespoon of lemon juice or 1/4 teaspoon of lemon extract
Instructions
Make the jelly first: In a small saucepan over medium heat combine the strawberries, sugar substitute, lemon juice, and water and allow to simmer then reduce the heat to low and cook for about 20-25 minutes.
In a small shallow bowl combine the gelatin powder to 2 tablespoons of water and allow it to bloom. The gelatin will expand in about 3-5 minutes.
Next, add the bloomed gelatin to the saucepan and stir until the gelatin melts into the jelly.
Allow the jelly to cool completely and store in the refrigerator in a clean covered jar for about two weeks if not making the recipe the same day.
Preheat oven to 350 degrees and grease a 9x9 pan.
In a large mixing bowl using an electric mixer cream the softened cream cheese, butter, and sugar substitute until well combined about 2 minutes.
Next, with the electric mixer set to low add the eggs one at a time and vanilla extract and mix until all the ingredients are combined.
To the batter now add the peanut butter and combine until well incorporated.
In a small mixing bowl combine the coconut flour, baking powder, salt.
With the mixer set to low add the flour mixture to the peanut butter batter. Mix until just combined.
Spread half the batter into the 9x9 greased pan with an offset spatula or knife.
Next, spread half the cooled jelly over the peanut butter batter.
Then add the reminder peanut butter batter in large spoonfuls to the pan spreading carefully. But do not worry if all the jelly is not covered as it will spread in the oven.
Lastly, top the bars with the remainder of the jelly being careful to spread as evenly possible.
Bake the PB&J bars for 40-45 minutes in the preheated 350-degree oven until golden brown.
Allow the bars to cool completely before slicing into squares
Store leftovers in the refrigerator for up to 5 days or freeze for up to 3 weeks.
Notes
If you cannot consume peanut butter you can still enjoy this treat by substituting with Sunbutter or almond butter.


Nutrition Information:
Yield:

20
Serving Size:

1
Amount Per Serving:
Calories:

175
Total Fat:

14.6g
Saturated Fat:

6.9g
Cholesterol:

49mg
Sodium:

120mg
Carbohydrates:

6.4g
Net Carbohydrates:

3.7g
Fiber:

2.7g
Sugar:

1.7g