If you're looking for a delicious keto-friendly snack or appetizer to serve at your next gathering or game day party, this keto millionaire dip recipe is packed with flavor and easy to make; it's a total crowd-pleaser!
This low-carb savory dip comes together in minutes and uses simple ingredients for the perfect appetizer.
If that's not enough, the best part is that this yummy dip can be made ahead of time and customized for different options.
Keto Million Dollar Dip Recipe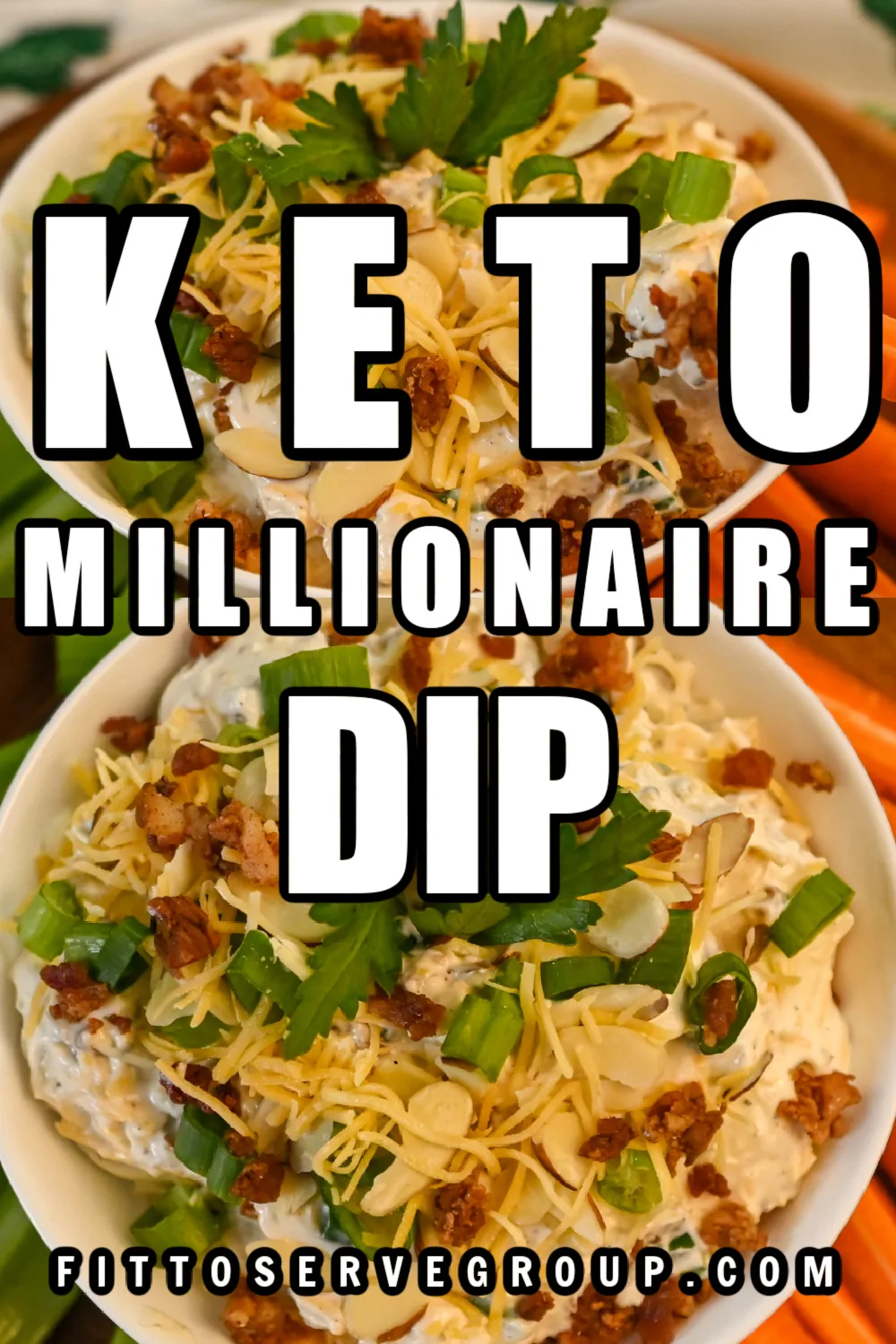 This easy dip recipe has great flavor and is sure to be a huge hit. It's a party favorite for a good reason.
If you're a fan of rich and savory dips, this low-carb millionaire dip is a must-try. Not only is it delicious, but it's also a great way to stick to your low-carb diet while still enjoying a tasty snack or appetizer.
For my keto millionaire dip, I use mayonnaise as a base, then add flavor by adding dry spices that pair well with the other ingredients.
Next, I add bacon bits, shredded cheddar cheese, chopped green onions, and slivered almonds. These ingredients add texture and crunch to the dip, as well as an extra layer of flavor.
Once all the ingredients are mixed, I refrigerate the dip for at least one hour or overnight. This allows the flavors to come together and the dip to set, resulting in a creamy and flavorful dip that is perfect for any occasion.
Ingredients Needed To Make A Keto Millionaire Dip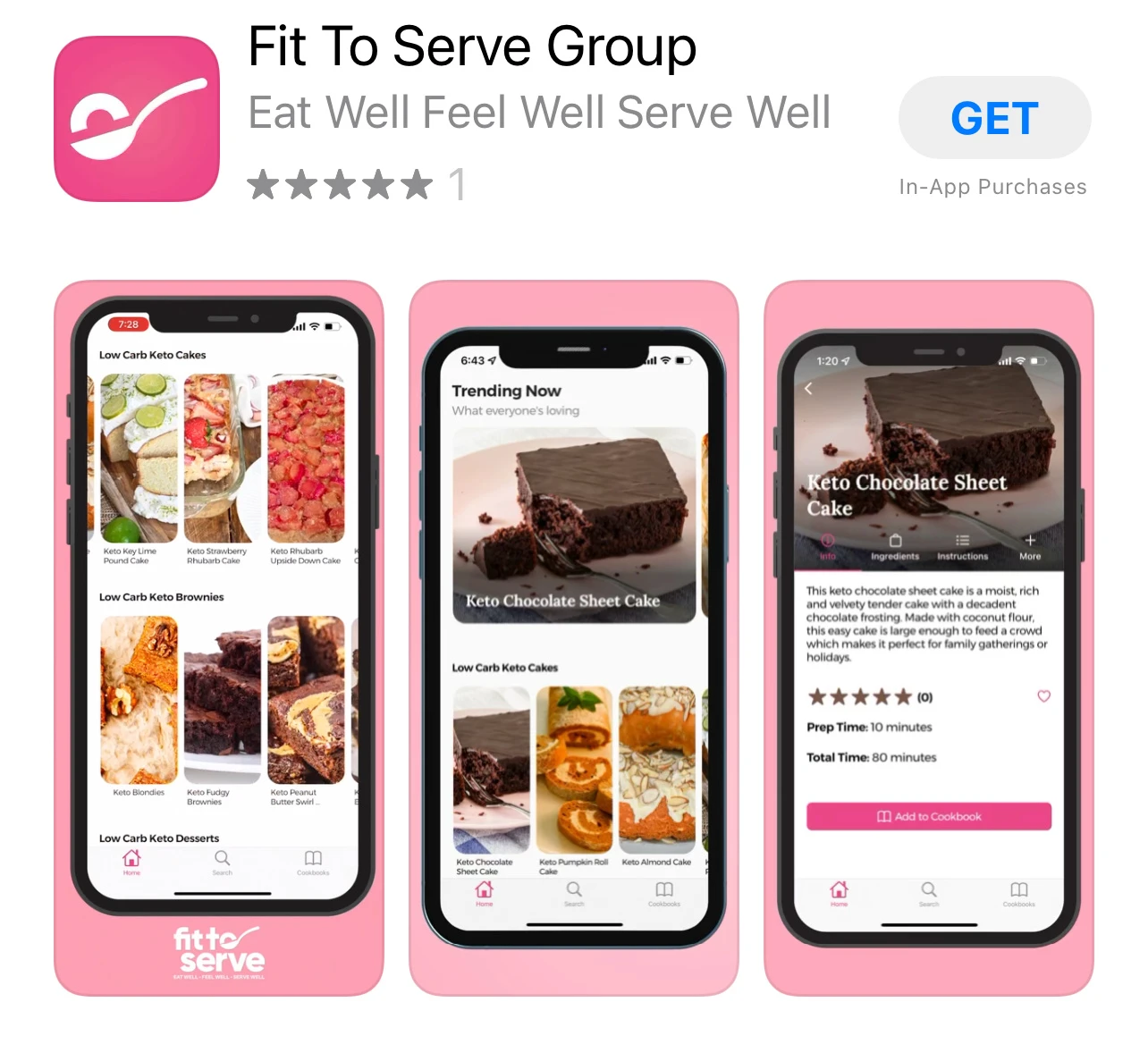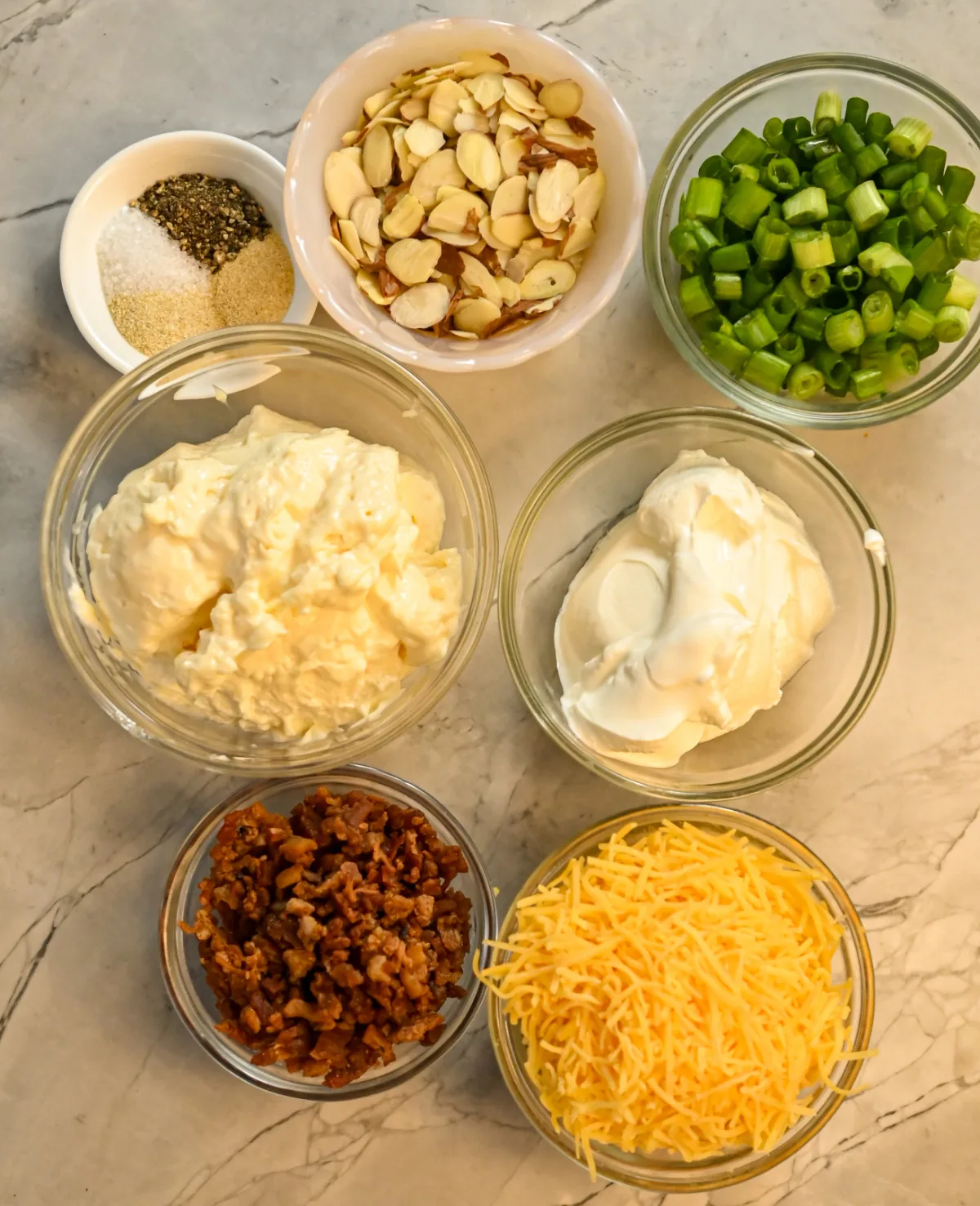 Disclosure: Some of the links below are affiliate links, meaning that, at no additional cost, I will earn a commission if you click through and make a purchase.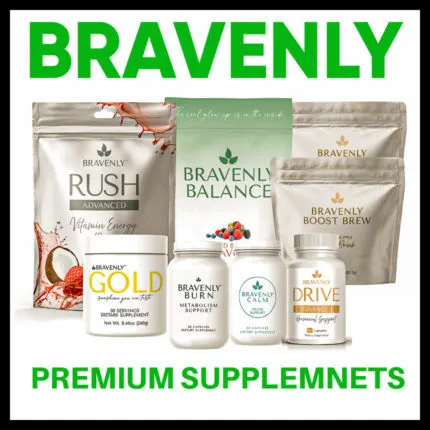 The following are the ingredients you'll need to make this keto-friendly Neiman Marcus dip recipe. Note that the full printable recipe card is at the bottom of the page as well as the full nutritional information.
Sour cream
Salt
Black pepper
Onion powder
Garlic powder
Bacon bits or cooked crumbled bacon
Shredded Sharp cheddar cheese
Chopped green onions
How To Make A Keto Millionaire Dip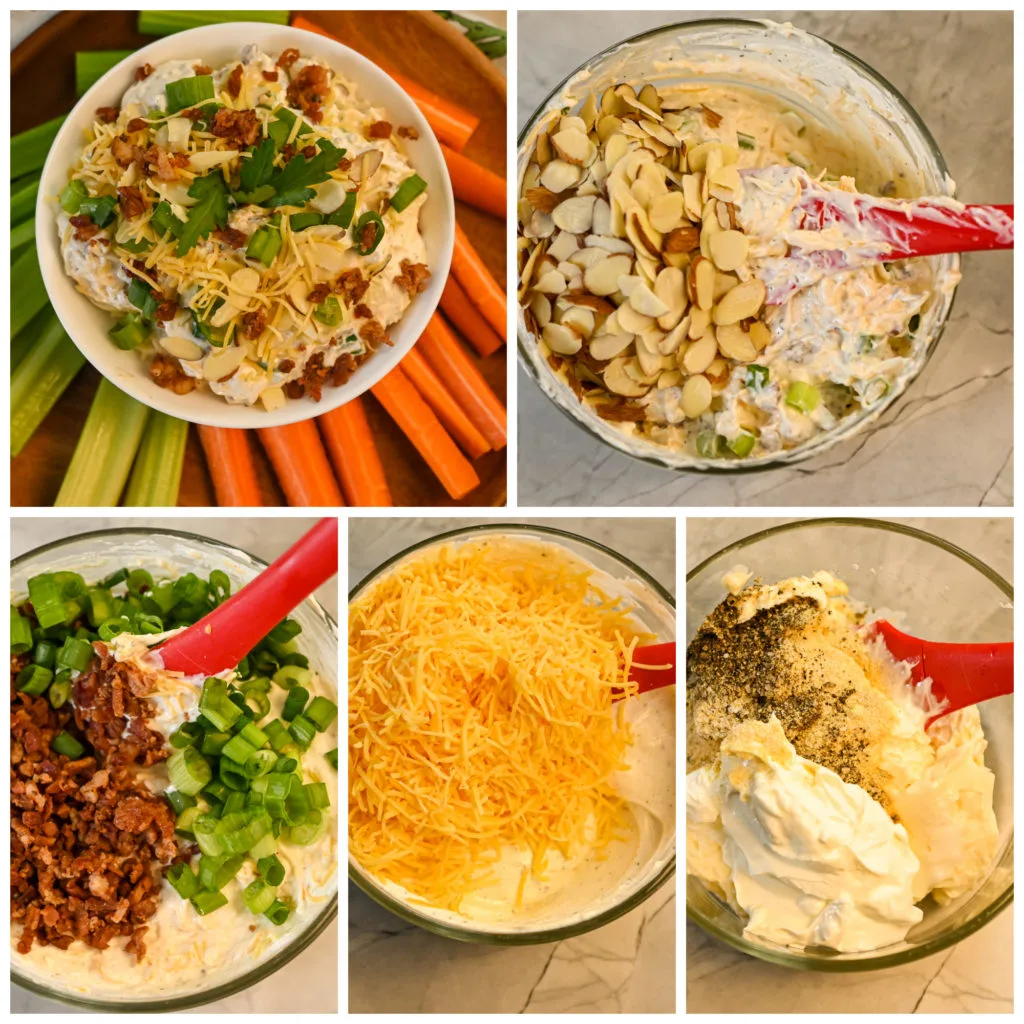 The prep time for this keto millionaire dip is only a few minutes. The entire process should take no more than 5–10 minutes.
The total time for this recipe is about 1 hour and 10 minutes, which includes 1 hour of refrigeration time. This makes it a perfect recipe to prepare ahead of time for parties or gatherings.
To make this savory dip, I combined all the ingredients in a medium-sized bowl until well blended. Then, after refrigerating the dip for at least an hour, I'll serve it.
It's important to note that the recipe can be enjoyed immediately, but allowing it to chill before serving allows the flavor to meld perfectly.
You can make this recipe ahead of time and simply store it in an airtight container or wrap the bowl with plastic wrap until ready to serve.
Serving Suggestions For This Keto Dip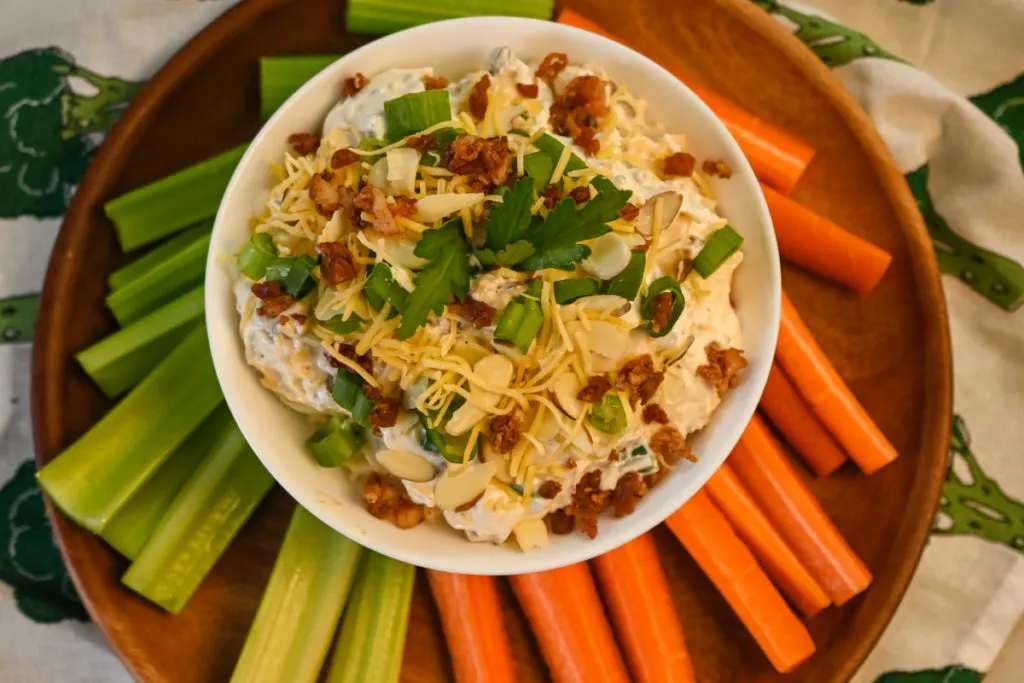 When it comes to serving this delicious keto millionaire dip, the possibilities are endless. Here are a few of my favorite serving suggestions:
Sliced Raw Vegetables
If you're looking for a healthy and low-carb option, sliced vegetables are the perfect choice. Try serving this dip with celery sticks, cucumber slices, broccoli florets, or bell pepper strips for a colorful, healthier snack.
Keto-Friendly Crackers
If you're craving something a little more substantial, these keto ranch crackers and these keto high-fiber cheesy crackers are great options.
Pork Rinds
If you're following a strict keto diet, pork rinds are a great option for dipping. They're crunchy, salty, and carb-free, making them perfect for this rich and creamy dip.
Protein Chips
While traditional potato chips are not keto-friendly, there are plenty of low-carb chip alternatives on the market.
Look for chips made with protein powder and low-carb ingredients for a crunchy and satisfying snack.
My favorite protein chips are Quest tortilla-style chips. But there are many others in the market.
No matter how you choose to serve it, this keto millionaire dip is sure to be a hit at your next gathering. So go ahead and indulge in this rich and creamy snack without any guilt!
Why Is It Called Neiman Marcus Dip?
Wondering about the origin of the name?
It comes from the fact that this dip was created for Neiman Marcus's original restaurant in Texas in the 1950s by Helen Corbitt, who was a cookbook author. It's been a classic holiday staple for decades.
The dip also goes by the name "Million Dollar Dip" because it tastes like a million bucks. Something I can personally vouch for.
Tag Us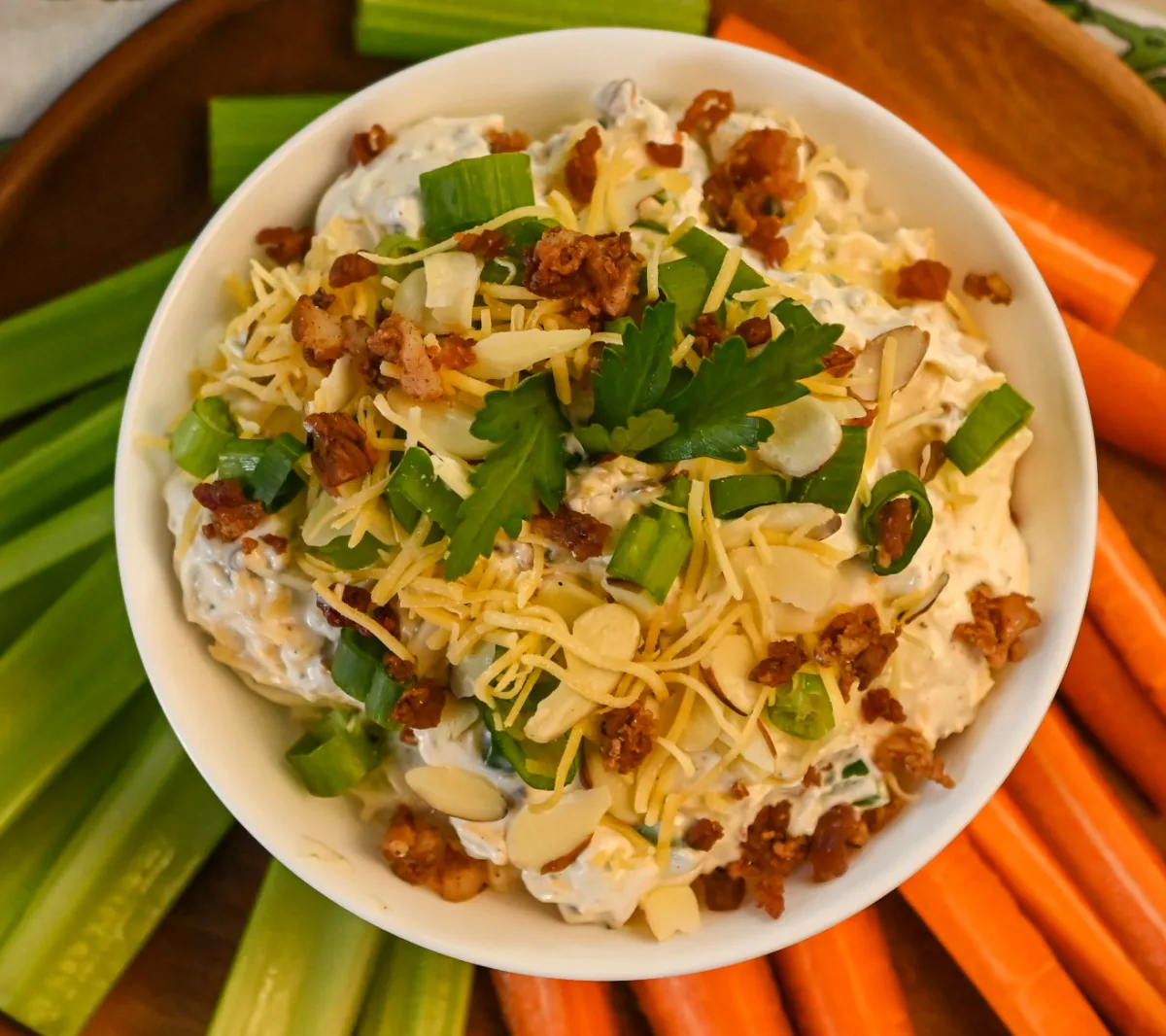 I sure hope you will give this recipe for keto-friendly Millionaire dip a try and will help us share it.
If you give it a try, make sure you remember to tag us on Instagram, Facebook, and Pinterest.
It's what keeps this girl encouraged to keep sharing and perfecting her recipes!
You might be surprised by how many great keto options are at your disposal.
Grab Our Books & APP
In case you don't know, we have authored two books for you, Essential Keto Bread and Essential Keto Desserts, both inspired by your requests over the years.
It's my prayer these keto cookbooks will help make keto a delicious breeze for you.
Gain access to simple and delicious recipes for breakfast, lunch, dinner, snacks, and even desserts with our FITTOSERVEGROUP APP.
Join Our Jesus And Keto Movement
Randy and I came to the keto diet looking at it from a Christian perspective. As believers, we live our lives supported by God's grace.
So when the Holy Spirit led us to combine our Christian faith and the keto diet, we did so in hopes of finding lasting transformation.
To say we needed God's intervention is putting it mildly. When we followed the Holy Spirit's prompting, we got on the path to real transformation.
Knowing firsthand the benefits of this decision, we have created a closed Christian group that is using the keto diet to transform their lives.
We invite you to join our Private Facebook Group and see if it's not the key you have been missing.
Be sure to request our FREE Jesus and Keto E-Book (First 7 Days). We hope it blesses you.
Fittoservegroup Keto App
Looking for a fast way to access our keto recipes? We got you covered. There's an app for that. Yup, there's a Fit To Serve Group App, and it's going to make your keto diet a delicious breeze!
Access hundreds of recipes that are all sugar-free, gluten-free, and keto-friendly.
Enjoy early access to recipes before they go live on the website. Plus, bonus recipes that are exclusive to the app. Make your own personal cookbooks that you can use to organize your favorite recipes.
Search recipes by title, ingredients, keywords, and categories, and of course, every recipe shows complete nutritional facts.
Get the Fit to Serve Group App for easy-to-follow keto recipes made with easy-to-source ingredients.
The app is loaded with hundreds of yummy recipes for breakfast, lunch, dinner, snacks, and even desserts!
Learn more by visiting our Fit To Serve Group App Page.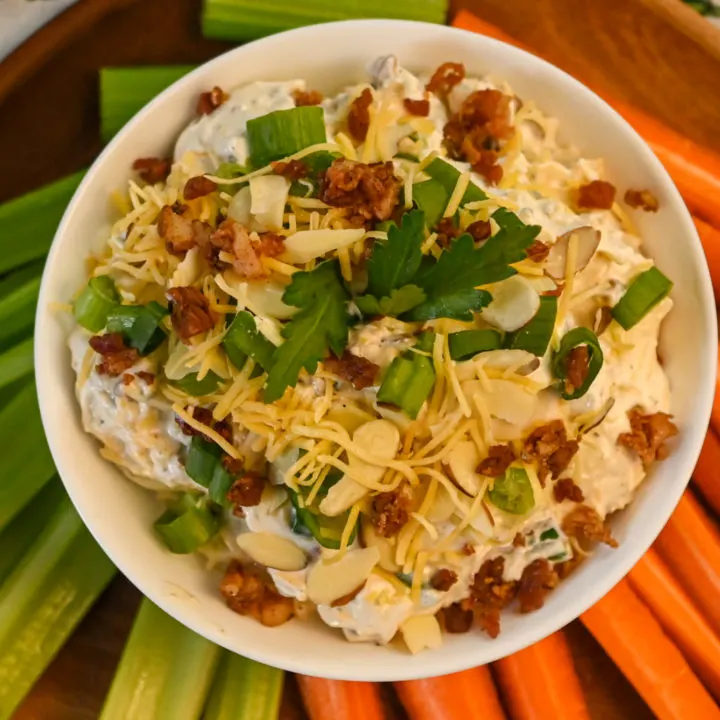 Keto Millionaire Dip
Refrigeration Time:
1 hour
Total Time:
1 hour
10 minutes
This easy keto millionaire dip is a dip that uses simple ingredients and gets its name because it tastes like a million bucks! It's the perfect appetizer for game day, family gatherings, or as an everyday snack when served with sliced vegetables.
Ingredients
1/2 cup of sour cream
1/4 teaspoon of salt
1/2 teaspoon of black pepper
1/2 teaspoon of onion powder
1/2 teaspoon of garlic powder
1 cup of shredded sharp cheddar cheese
1/2 cup of chopped green onions
1/2 cup of slivered almonds
Instructions
In a medium-sized bowl, combine the mayonnaise, sour cream, dry spices, shredded cheese, bacon bits, slivered almonds, and green onions and blend well.
Refrigerate the dip for at least one hour or overnight to allow the flavors to come together and the dip to set. Note that although the dip can be enjoyed immediately it benefits from being in the refrigerator.
Serve with your choice of sliced vegetables or keto-friendly crackers.
Notes
Serving Size
Note that the serving size for this dip is two tablespoons. Based on this, you can decide how many servings you can enjoy based on your daily keto macros.
Nutrition Information:
Yield:

12
Serving Size:

1
Amount Per Serving:
Calories:

210
Total Fat:

10g
Saturated Fat:

6g
Cholesterol:

80mg
Sodium:

200mg
Carbohydrates:

1.5g
Net Carbohydrates:

0.8g
Fiber:

.7g