This recipe for keto 5-minute skillet pizza is going to make keto a delicious breeze! Enjoy all the flavors of traditional pizza without the worry of too many carbs or gluten.
What's more this recipe gives you the ability to have a keto pizza in only five minutes! That's what this low-carb pizza in a non-stick pan produces. Winning!
By placing shredded mozzarella cheese on a hot non-stick pan you can create a crust out of the cheese. Then simply top the cheese with any of your favorite keto-friendly toppings for an easy keto skillet pizza.
Using your non-stick skillet allows you to create a low-carb pizza in 5 minutes or less. Quench a craving for pizza by making a keto skillet pizza easily.
I must confess that pizza is sometimes missed by this keto girl. Although I have a recipe for fathead dough pizza that yous should also check out since it is a wonderful option.
However, sometimes you need a quicker solution. This is where my 5-minute skillet pizza recipe can save the day.
Keto 5 Minute Skillet Pizza
Creating a low-carb pizza on your stovetop by simply using a skillet is a fantastic option when you are wanting a quick meal keto pizza.
I just love how uncomplicated this keto pizza recipe is. It's no wonder I turn to it often when all I want is a quick satisfying keto meal.
So here's the thing, who here doesn't love the flavor of burnt cheese? I am not talking about charred burned but that golden brown crunchy cheese.
Well, by adding mozzarella cheese onto a hot skillet within minutes it's producing a cheesy crust that you can then simply add your favorite toppings.
My 5 Minute Keto Pizza Toppings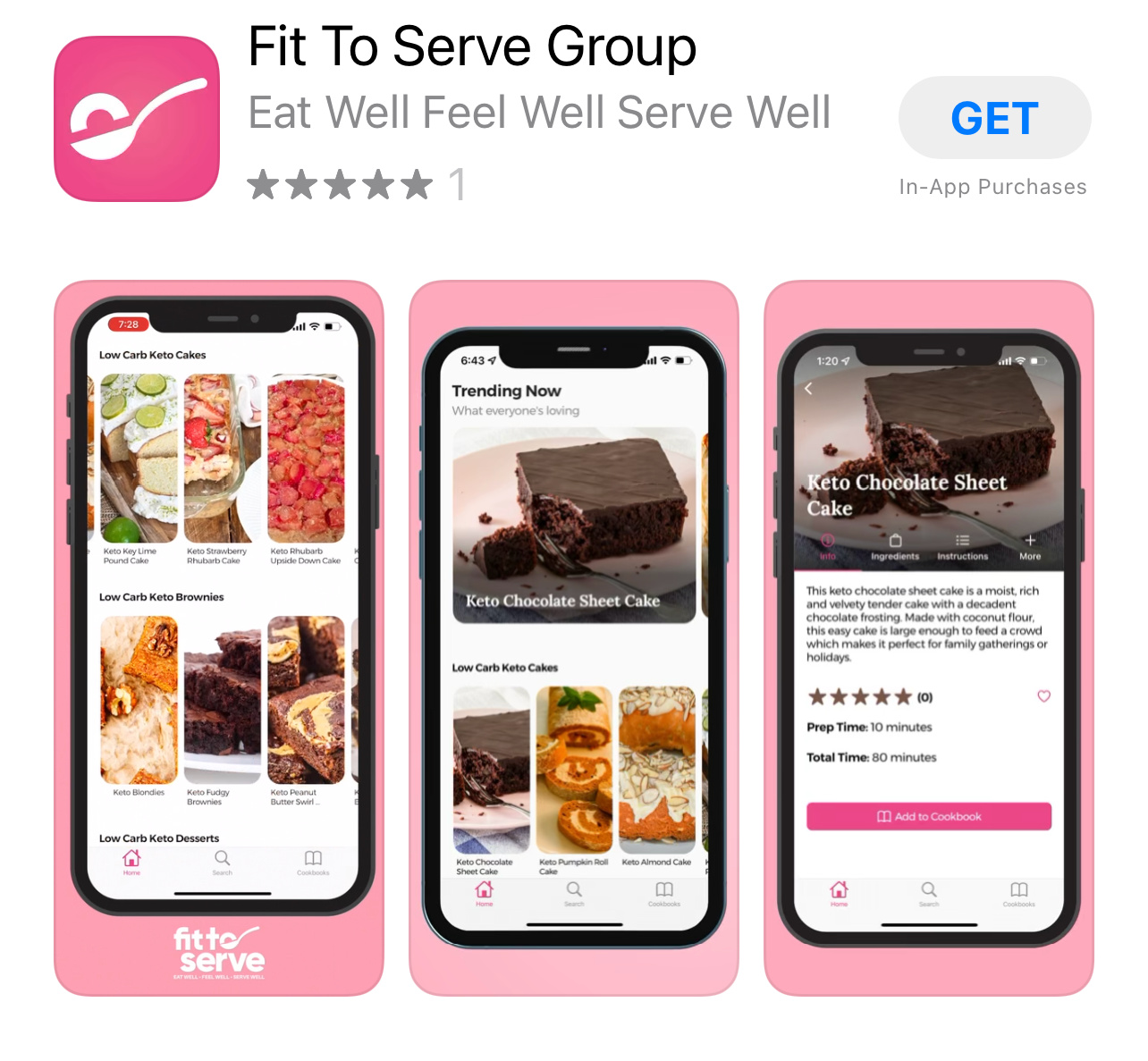 Pesto
Pizza Sauce
Bacon
Italian Sausage
Peppers (including jalapeños)
Chopped Onions
Pepperoni Slices
Cream Cheese (trust me it works)
Goat Cheese
Feta Cheese
Fresh Chopped Basil
Can I tell you that I even make my keto 5-minute keto pizza for breakfast? It's true! Because it's such an easy-to-customize pizza, I have topped my pizza with toppings that are often enjoyed for breakfast.
Why not first fry an egg and add it to the top of your skillet pizza? Don't know it till you try it.
No Gluten Keto Skillet Pizza
You may be wondering why I just don't call up my local pizzeria when craving pizza. Well, unfortunately, when your body reacts so violently to the gluten in the crust, a cheat is not worth the major setback.
There are just some foods that my lips can't even taste anymore and sadly pizza is one of them. So a low-carb keto pizza had to make an appearance to help keep me on course.
But what's a girl to do when a pizza craving strikes and a high option is no longer viable?
Fathead Dough Pizza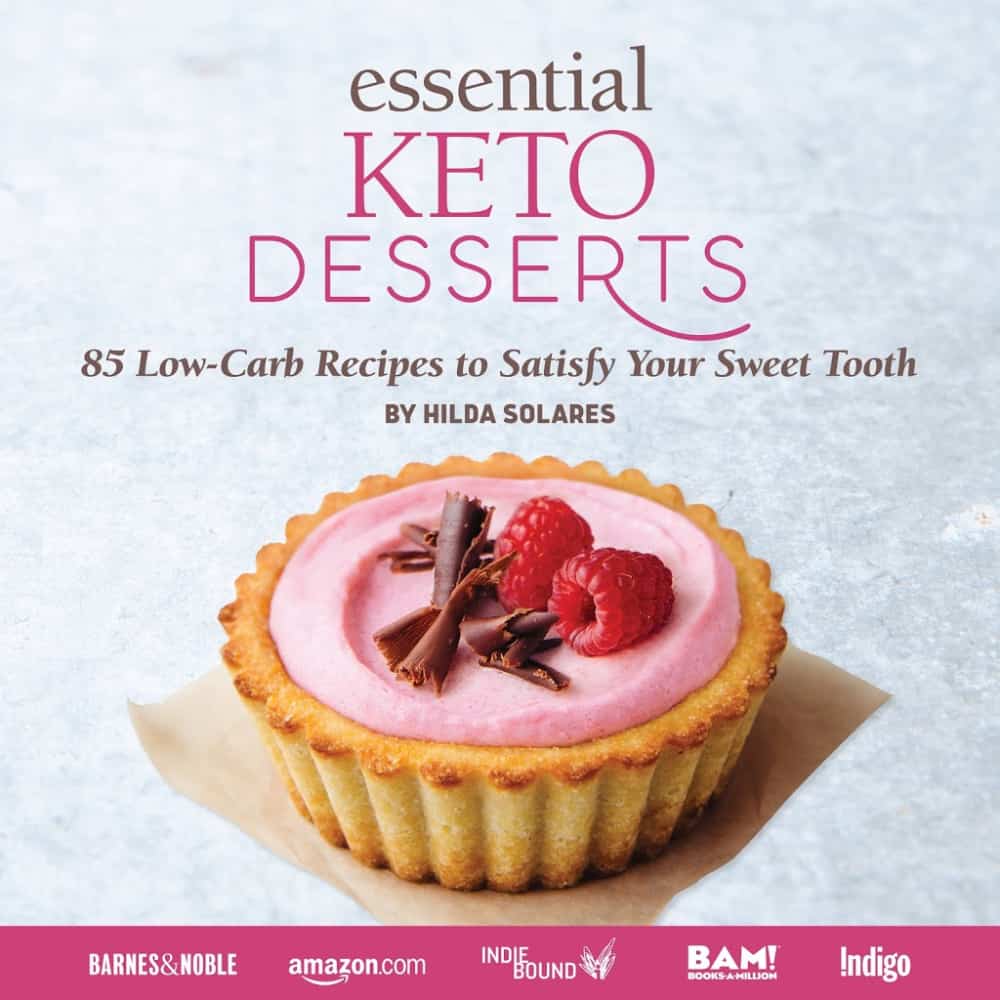 Well, you have a couple of options. For one, you can create an amazing keto pizza out of fathead dough. If you're not familiar with fathead dough, it is basically a "dough" made out of mozzarella, cream cheese, egg, and a little bit of almond flour.
Some genius in the low carb keto community came up with this marvel and it's taken the web by storm.
If what you want is a more traditional substitute for pizza, then this is a great option. I have a recipe for my keto free-form pizza that uses the fathead dough.
But let's be honest. One of the main reasons we turn to pizza is because it's convenient. Unfortunately, you can't yet order a fathead pizza from a local provider.
So if you are after a quick low-carb keto pizza fix, then this keto pizza is exactly what you need.
Although a skillet pizza is kind of a staple in the keto community, not everyone has been properly introduced to it.
I started thinking about those who are just starting their keto journey and in need of easy recipes. I don't ever want you to feel like we are holding anything back from you.
With that in mind, I invite you into my kitchen to see just how quickly you can make your own skillet pizza.
I sure hope you will give this recipe a try. Once you do, make sure you remember to tag us on Instagram and Facebook. It's what keeps this girl encouraged to keep sharing and perfecting her recipes.
Recommended Non-Stick Skillet
Disclosure: Some of the links below are affiliate links, meaning at no additional cost to you, I will earn a commission if you click through and make a purchase.
I must tell you that I really love my Gotham Steel Skillet and it's the one I use when making my low-carb skillet pizza.
You need a skillet that can withstand the heat and not worry about emitting harmful fumes to your food.
It's ultra-durable, scratch-proof, and metal utensil safe Ti-Cerama (ceramic reinforced with titanium)

The Gotham skillet features a nonstick interior coating that is PTHE, PFOA, and PFOS free

It's oven-safe up to 500 F
Do also check out our Amazon Store for recommendations. You might be surprised by how many great keto options are at your disposal.
Tag Us
I sure hope you will give this easy keto-friendly pizza a try and see if it won't make it easier to stay committed to your keto macros and see the results you're hoping for.
Be sure you remember to tag us on Instagram, Facebook, and Pinterest once you do. It's what keeps this girl encouraged to keep sharing and perfecting her recipes.
Also, check out our Amazon Store for our recommendations. You might be surprised by how many great keto options are at your disposal.
Don't forget to subscribe to our email list so that we can stay connected.
Grab Our Books!
In case you don't know we have authored two books for you, Essential Keto Bread and Essential Keto Desserts both inspired by your requests over the years. It's my prayer these keto cookbooks will help make keto a delicious breeze for you.
Join Our Jesus And Keto Movement
In case you don't know, our family came to the keto diet looking at it from a Christian perspective. As believers, we live our entire lives supported by God's grace.
So when the Holy Spirit led us to combine our Christian faith and the keto diet, we did so in hopes of finding lasting transformation.
To say we needed God's intervention is putting it mildly. When we followed the Holy Spirit's prompting to we got on the path to real transformation.
Knowing firsthand the benefits of this decision we have created a closed Christian group that is using the keto diet to transform their lives. I love how supportive and encouraging this group of believers is. It's exciting to see how people are transforming their lives by combining this lifestyle with the Christian faith.
We invite you to join our Private Facebook Group and see if it's not the key you have been missing.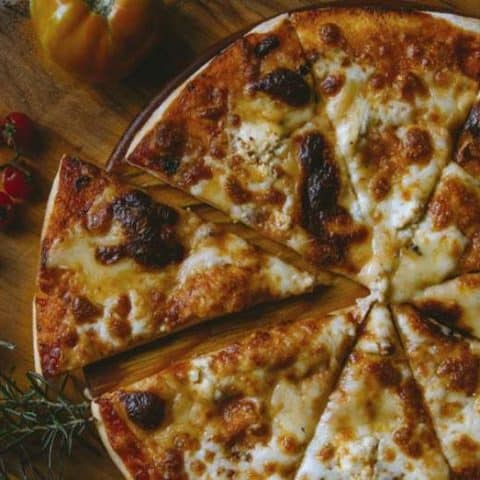 Keto 5 Minute Skillet Pizza
Keto pizza comes together super easily with this Keto 5 Minute Skillet Pizza. Make a low carb pizza in 5 minutes or less on your stove top using cheese as your crust and the topping your pizza with your favorite low carb items.
Ingredients
Mozzarella Cheese
Pepperoni Slices
Chopped Ham
Jalapeno Peppers
Bacon
Fresh Basil
Green Peppers
Chopped Onions
Red Pepper Flakes
Instructions
Add 1/2 cup of shredded mozzarella cheese unto a non-stick skillet pan.
Allow the cheese to melt and begin to harden.
To the cheese add a couple of tablespoons of pizza sauce.
Top the pizza with your favorite keto-friendly toppings.
Sprinkle a little more mozzarella cheese to the top of the pizza to help the toppings to adhere to one another.
Allow the skillet pizza to cook for a total of 5 minutes.
Your skillet pizza will be done when you can slide a spatula under the cheese crust. Notice that the cheese will be brown and crunchy. This is what you want in order for it to form a crust you can pick up with your hands.
That's it now enjoy your keto 5 minute pizza.
Notes
Calories and carbs will vary depending on the ingredients you use to top your pizza. Be sure to choose a sugar-free pizza sauce in order to keep the carb count low.
Recommended Products
As an Amazon Associate and member of other affiliate programs, I earn from qualifying purchases.
Nutrition Information:
Yield:

1
Serving Size:

1
Amount Per Serving:
Calories:

110