Delish Keto Tomato Bacon Cheddar Soup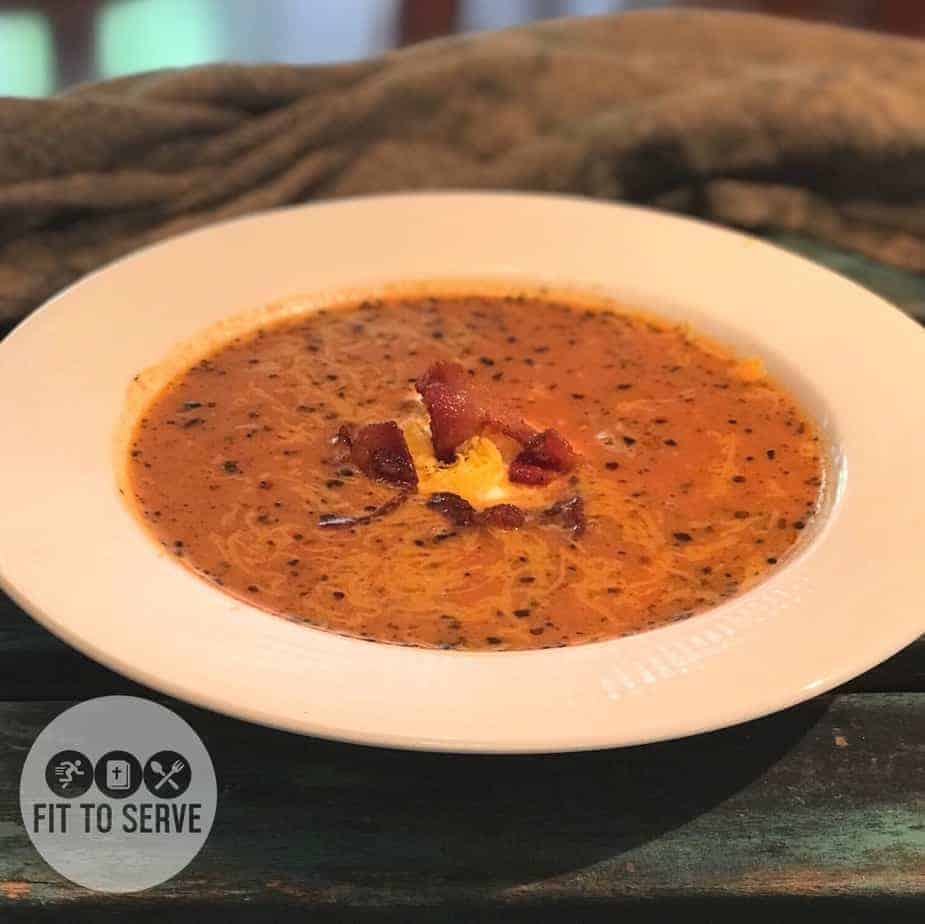 Looking for a rich and hearty keto soup? Well, my keto tomato bacon cheddar soup fits that need perfectly. Combining the flavors of tomato, bacon, and cheddar makes this a very comforting bowl of goodness.
I've always been a fan of homemade soups. And as far as I am concerned, making a low carb soup from scratch isn't just a yummy meal option, it brings dinner to the table quickly.
This keto tomato soup is low in carbs and keto-friendly making it a perfect meal for when you're in the mood for soup but it needs to fit your keto macros.
I do my best to keep my keto recipes uncomplicated. So, you'll be happy to know that this low carb tomato soup uses only easy to find ingredients. In fact, I am sure you already have in your kitchen everything you need to make this today.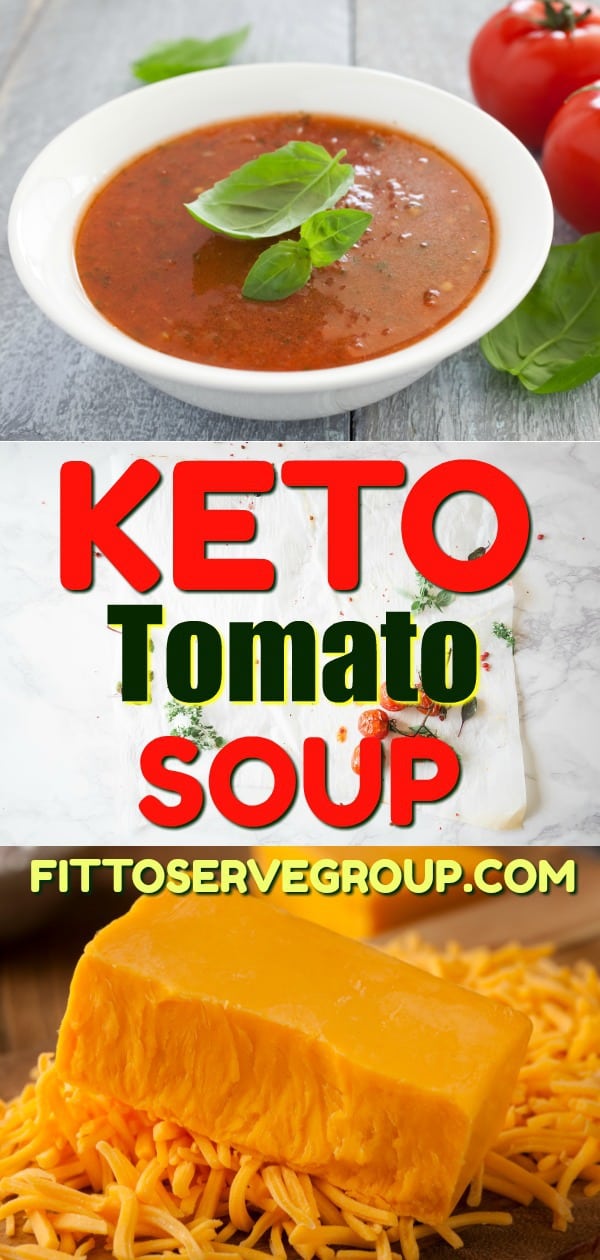 Keto Tomato Soup
Do you know what accompanies this keto soup wonderfully? My easy keto cornbread. Don't worry this "cornbread" uses no corn or cornmeal but it will fool your tastebuds though. Keto tomato soup and keto cornbread go hand in hand in our home.
When my picky teenage son requested I make him a tomato soup, I jumped at the opportunity to create a keto tomato bacon cheddar soup.
I'll admit that I can get pretty frustrated with Matt's finicky palate at times. However, these days it's a rare thing that he pulls me aside and asks me to make him something to eat.
He is getting to an age where I recognize that these moments must be cherished before they fade into a precious distant memory.
Probably my most favorite part of cooler weather is all the soups I can enjoy. And this low carb tomato soup is as heartwarming as it gets.
With some tomato paste, chicken stock, bacon, cheddar cheese, and a little heavy cream you'll have a heartwarming keto soup in minutes.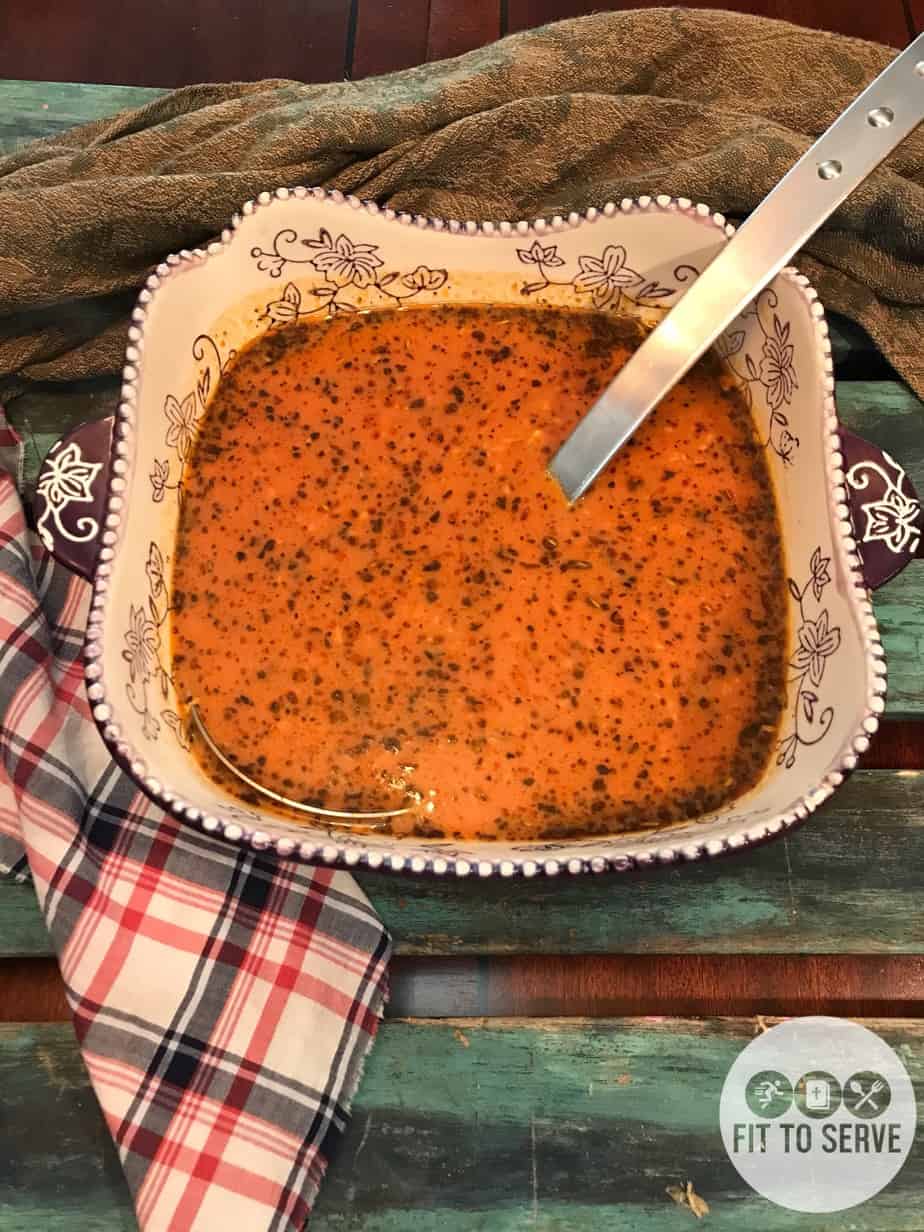 Keto Tomato Bacon Cheddar Soup
Matthew has become a bit of a chef himself. In fact, it's because he was so picky about his food that I pushed him into the kitchen to learn to fend for himself.
This came after hearing him whine one too many times that he didn't want this or that for dinner.
Matt must have been around 12 years old when I pointed to the fridge and pantry and told him he had permission to feed himself. Frankly, it was freeing and it forced him to get creative.
I am a firm believer that allowing our children in the kitchen creates an appreciation for food like nothing else. Not to mention that it's a life skill that they will always use.
However, this does not mean that I don't enjoy cooking a meal that the ENTIRE family will enjoy. Today, I rarely enter the kitchen without a notebook.
After all, you never know when a new recipe will be birthed. Which is why when he made the request I was ready to take notes. His request is what inspired this low carb tomato bacon cheddar soup.
Disclosure: Some of the links below are affiliate links, meaning at no additional cost to you, I will earn a commission if you click through and make a purchase.
Unfortunately, our Matthew has not yet joined us in eating a low carb keto diet, but this mom is hopeful. It took his sister a while to see the benefits, so being patient with him is key.
With diabetes running on both sides of our family, it would do him good to learn to eat lower in carbs and clean up his diet.
Creating Memories One Low Carb, Keto Dish At A Time
I figured that if I was going to make Matthew a tomato soup, I was going to make sure it was a memorable experience. This is why my low carb tomato soup featured bacon and cheddar.
The combination of bacon, cheddar cheese, and tomato is simply stunning. I knew he would enjoy these flavors and just maybe it could persuade him to join on us on this low carb keto lifestyle.
Well, I am happy to report that Matthew loved my low carb tomato bacon cheddar soup. However, true to himself he had to thicken it further with a flour roux. Yup, he still hasn't made the crossover.
Maybe the revelation will come the next time he invites me into the kitchen to cook for him. 😉
My low carb tomato bacon cheddar soup is packed with flavor and thickened naturally with cheddar cheese and heavy whipping cream.
If you're a fan of soups you should also check out our other low carb, keto-friendly soups.
Keto Soups
Our collection of low carb keto friendly soups.

A recipe for keto broccoli cheese soup. It's low carb broccoli and cheese soup made easily in the slow cooker or stovetop. This is a thick hearty soup that is thickened with only cheese.

Keto Chicken Taco Soup makes a hearty meal. It features Tex Mex flavors and is a great substitute for the traditional high carb tortilla soup. The soup is made in the slow cooker for added convenience.

A delicious and easy low carb tomato bacon cheddar soup. Rich in flavor and simple to make.

I sure hope you will give this recipe a try. Once you do, make sure you remember to tag us on Instagram and Facebook. It's what keeps this girl encouraged to keep sharing and perfecting her recipes.
Do also check out our Amazon Store for recommendations. You might be surprised by how many great keto options are at your disposal.
Best Keto Tip!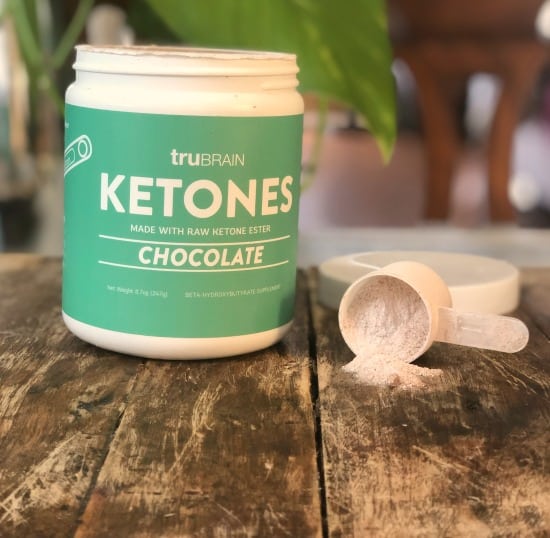 If you have been struggling to get into ketosis on your low carb keto diet or hit a plateau that doesn't seem to budge, consider using Trubrain exogenous ketones.
Trubrain uses a combination of BHB ketone salts and ketone esters giving you a powerful tool to raise your ketones naturally.
Learn how to elevate your ketones and see a reduction in appetite, carb cravings, and sustained energy.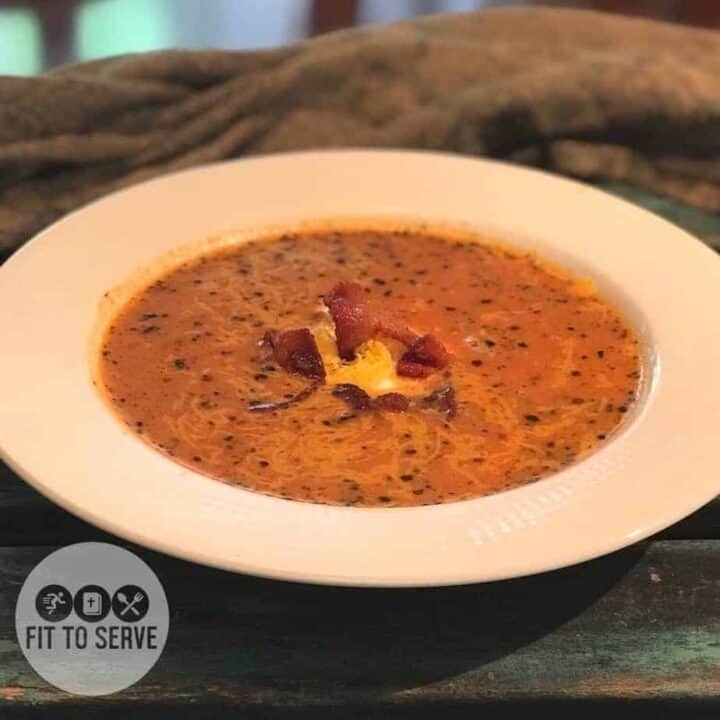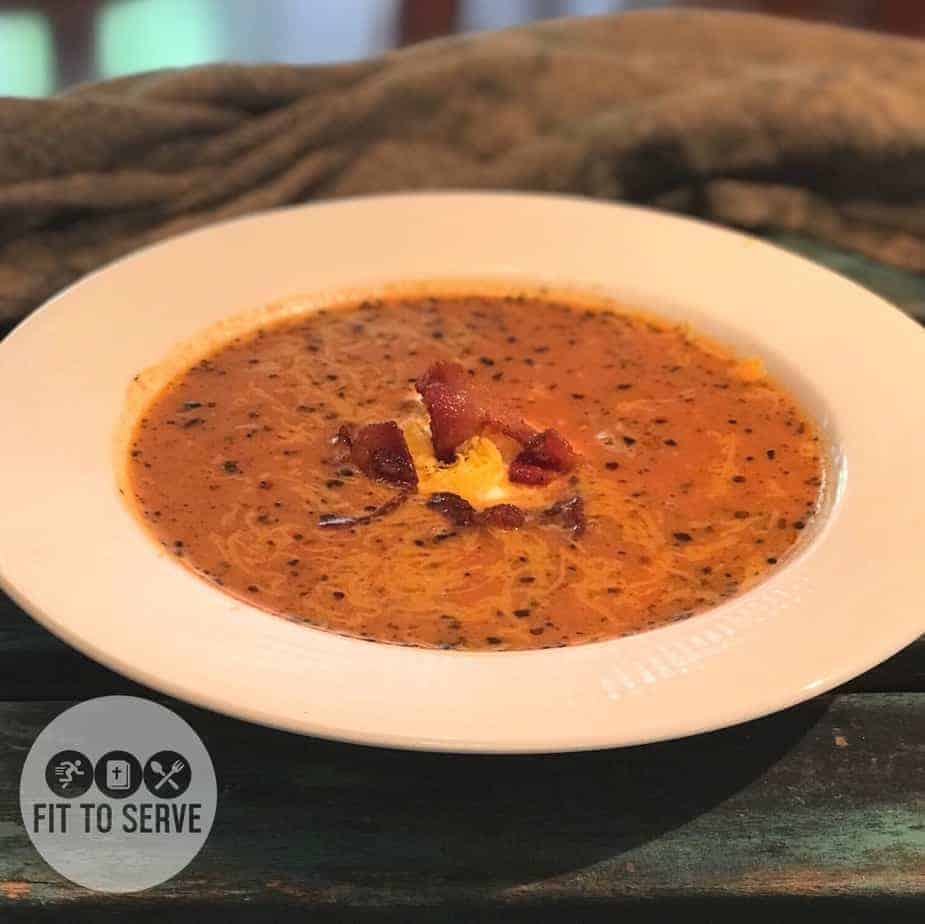 Keto Tomato Bacon Cheddar Soup
Yield: 12

Prep Time: 10 minutes

Cook Time: 20 minutes

Total Time: 30 minutes

A delicious and easy low carb tomato bacon cheddar soup. Rich in flavor and simple to make.
Ingredients
Keto Tomato Soup
9 ounces of tomato paste (1 ½ cans)
2 cups of shredded sharp cheddar cheese
½ cup heavy whipping cream
¼ pound (about 6 slices) of bacon cooked and reserve for garnish
2 tablespoons of Italian seasonings
1 teaspoon of celery salt.
1 large onion chopped. (about 1 cup)
½ teaspoon of sea salt
3 medium garlic cloves, crushed
¼ teaspoon red pepper flakes
28-ounces of water of chicken stock
black pepper, to taste
Garnish
½ cup of sour cream
¼ cup of shredded cheese
cooked bacon
Instructions
In a 4 quart soup pot, fry the bacon until crisp and set aside. Reserve 2 tablespoon of the bacon fat.
Add the onion and sauté in the bacon fat until translucent.
Then add the garlic and continue cooking until just soft.
Next add the tomato paste, water or chicken stock, and spices.
Stir well until fully combined and allow the soup to simmer. After about 20 minutes add the cheddar cheese and heavy cream.
Continue to cook and stir allowing the cheese to melt completely and thicken the soup, about 10 more minutes.
Once the soup is done, serve into bowls and garnish with a dollop of sour cream, top this with cheddar cheese and bacon.
Recommended Products
As an Amazon Associate and member of other affiliate programs, I earn from qualifying purchases.
Nutrition Information:
Yield: 10 Serving Size: 1
Amount Per Serving: Calories: 133Total Fat: 14.8gSaturated Fat: 7.8gTrans Fat: 14.8gUnsaturated Fat: 7.8gCholesterol: 44mgSodium: 652mgCarbohydrates: 7.1gFiber: 1.4gSugar: 4.1gProtein: 11.4g

SaveSave
SaveSave
SaveSave
SaveSave
SaveSave
SaveSave
SaveSave