These keto cake pops will be a huge hit at your next gathering! Not only are they delicious, but they're also sugar-free, gluten-free, and taste just like the real thing.
I guarantee you won't be able to tell that they're any different than the sugar-filled version!
Perfect for kids who have to monitor their blood sugar levels, or for people who are following a ketogenic diet.
Featuring a vanilla cake made with almond and coconut flour and then dipped in a sugar-free chocolate coating, these cake pops are sugar-free, gluten-free, and very low in carbs!
Unlike most of our recipes, these sugar-free cake pops take a little longer to make but making them is part of the fun! It's a great one to get the children involved, especially when dipping them into the sugar-free chocolate!
If you're looking for more fun sugar-free treats, you'll love our keto peppermint meringues! And if you're looking for a more traditional style, low carb cake we have an entire collection of keto cakes for you to choose from!
Keto Cake Pops
There's no denying that cake pops have become a staple party favor and dessert for many occasions.
When I learned that a traditional cake pop from Starbucks has around 23 carbs for just one cake pop, I knew that I had to make an alternative that would still be delicious but also keto-friendly!
The best part about these low-carb cake pops is that they won't cause high blood sugar spikes. Each gluten-free cake pop clocks in at only 1 net carb per serving.
This makes them perfect for children with diabetes or anyone who has to monitor their blood sugar to be able to enjoy these sweet treats on their birthdays and special events.
Now, cake pops tend to come in every color and tons of flavor combos but I decided to make this recipe for a classic keto vanilla cake dipped in sugar-free chocolate.
I also used sugar-free white chocolate which could also be made any color you like with just a little food coloring! The sky is the limit with these!
How To Make Keto Cake Pops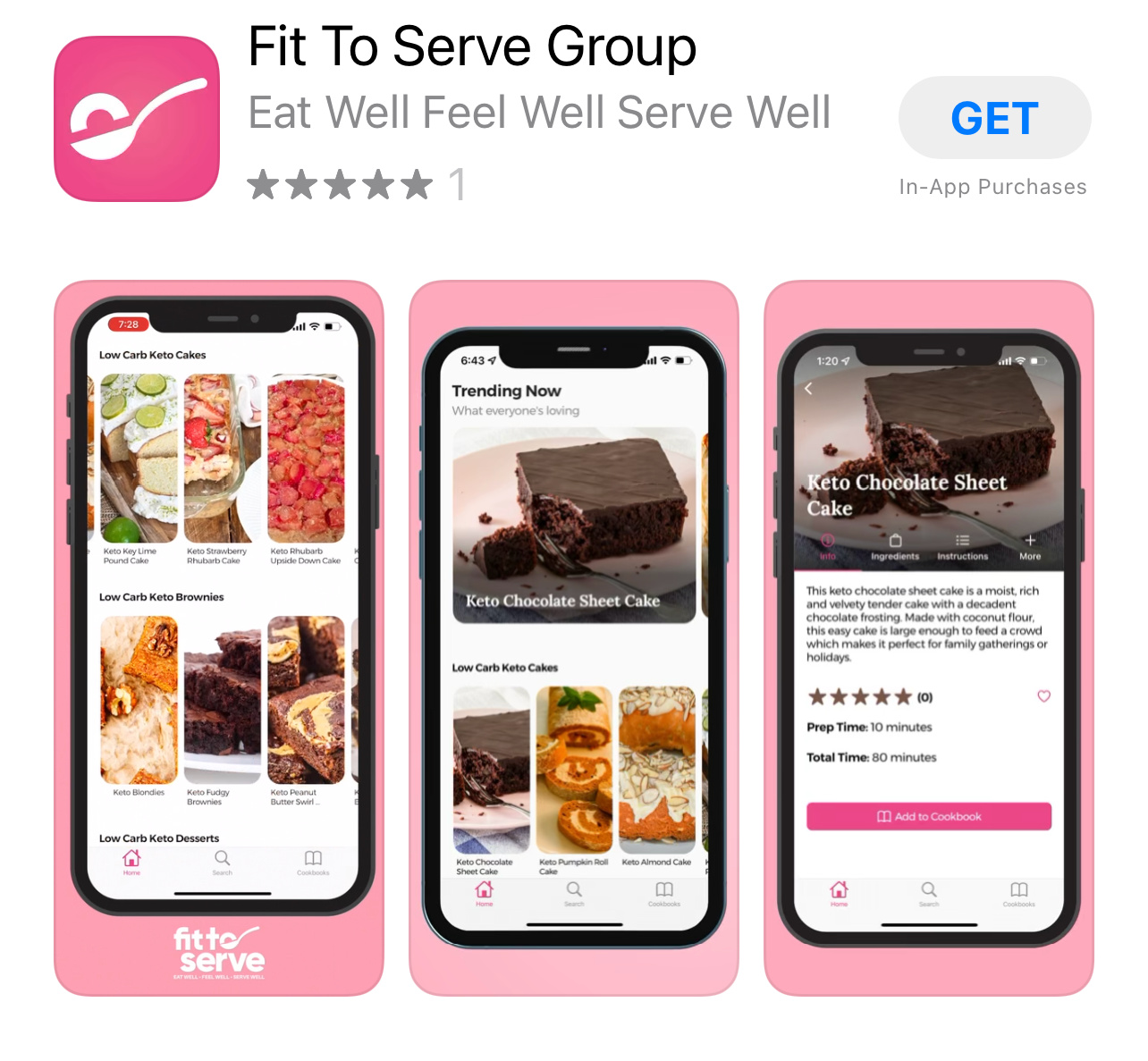 This recipe does take some time to prepare but the whole process is really a lot of fun. The cake pops are very simple to make, they just take some time because of how many you're making.
You can even make the sugar-free cake pops a day or two ahead. This will allow you extra time to decorate them.
Making the cake portion is as easy as combining your sugar substitute, cream cheese, and butter using your mixer. Then you'll add in the vanilla extract and eggs one at a time.
Then you'll add in your dry ingredients and once everything is combined you'll add in your heavy cream. The batter will be on the thicker side, this is to make it easier to work with when adding it to the cake pop maker.
It also makes for a sturdier, dense cake for your low-carb cake pops!
Next, you'll plug in your cake pop maker and once it's preheated you'll spoon in your batter, working quickly to fill all the cavities. Close the lid and allow to cook for about 5 minutes, until golden brown on the outside.
The time it takes for your cake pops to be ready will vary for each machine so do a test with just one before.
Once you've used up all the batter and made all of your cake pops, it's time to make the chocolate coating!
Melting Sugar-Free Chocolate In a Double Boiler
You'll make the keto-friendly chocolate coating by melting your sugar-free chocolate chips in a double boiler. You can also melt the chips in the microwave using 30-second intervals until completely melted but a double boiler is best.
Melting chocolate in a double boiler is a very easy process and it will help to avoid seizing or burning your chocolate. It also ensures a more even and consistent melt.
To make a double boiler, set a heat-proof bowl over a saucepan of simmering water. Make sure the bowl doesn't touch the water or it will get too hot and you'll burn your chocolate.
Once you've done that, add your sugar-free chocolate chips and palm shortening to the bowl. Stir constantly until all the chips have melted and you have a smooth consistency.
If you're wondering if the shortening is necessary, it is. Melted chocolate alone will not work.
How To Decorate Keto Cake Pops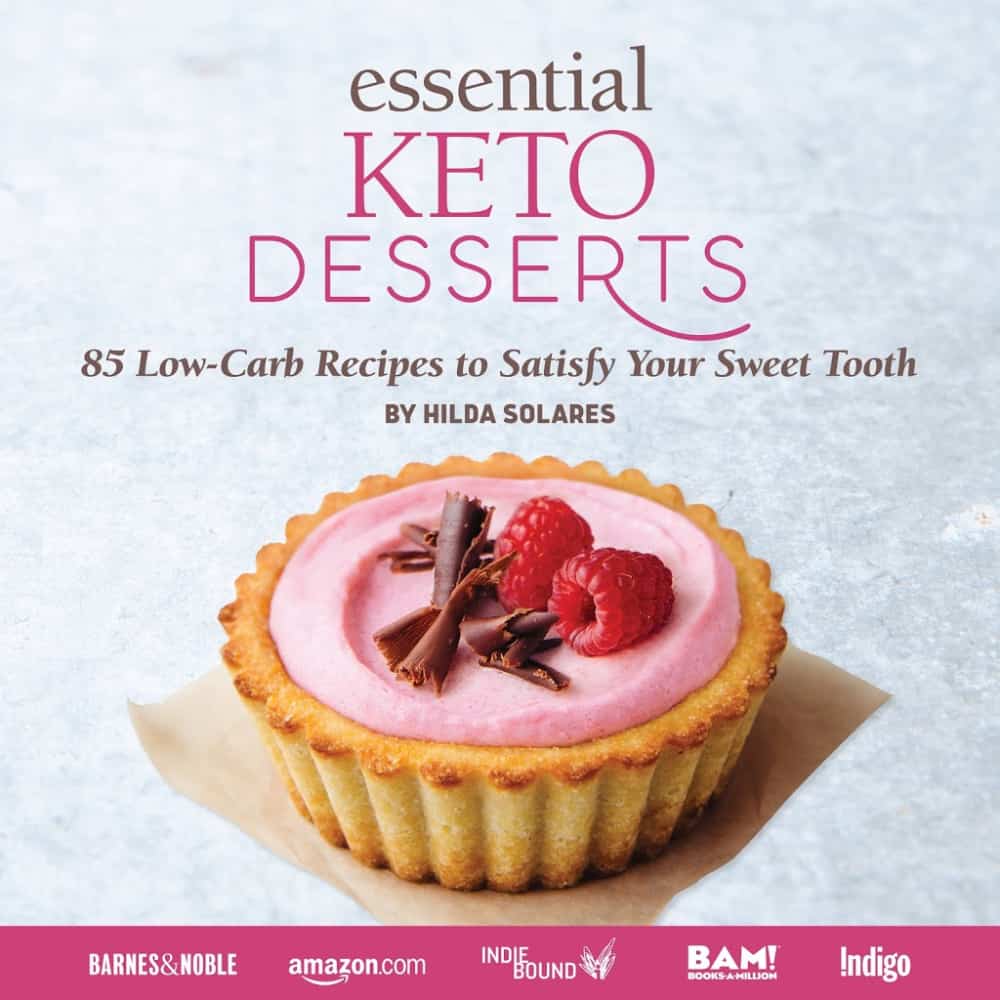 When your keto chocolate coating is ready, you'll dip your stick into the chocolate coating and then into the cake pop. This acts as a "glue" and helps to keep the cake attached to the stick!
Then comes the fun part! You'll dip the cake into the chocolate, coating it completely, and then set it on a cake pop stand to harden. You can also lay them on a sheet of parchment paper, or place them in a tall glass.
You can decorate them however you like! I used white sugar-free chocolate chips to create drizzles as well as a small number of sprinkles (which is optional) but feel free to get creative with whatever suits your party theme best!
Ingredients And Tools You'll Need To Make Keto Cake Pops
Disclosure: Some of the links below are affiliate links, meaning at no additional cost to you, I will earn a commission if you click through and make a purchase.
Note that the full printable recipe is at the bottom of the page.
Baking powder

Sea salt

Unsalted butter

Cream cheese

Heavy cream

Eggs

Vanilla extract
You'll also need a cake pop maker and sticks for this recipe, trust me it's worth the small investment! A cake pop maker works basically the same as a waffle iron and will result in beautiful, perfectly round cake pops!
You can find many options on Amazon for a decent price ( I used this one) which truly pays for itself! There are also many cake pop kits like this one that you might find helpful!
Using the cake pop maker is as simple as spooning in a little less than a tablespoon of batter into each cavity, closing the lid, and letting your cake pops bake for 5 minutes!
The cook time will vary depending on the maker so make sure to test one and adjust the batter amount and cook time before making all of your cake pops.
You also don't have to worry about overfilling the cavities because any excess can be removed easily once fully cooked!
The Best Sugar Substitute For Keto Cake Pops
When it comes to deciding which sugar substitute to use for these cake pops, I have a few favorites for you to choose from.
If you are regular on our site, you know by now that I'm a huge fan of Lakanto Monk Fruit.
This is because the texture of Lakanto is spot on and since there is barely any aftertaste. It is a monk fruit and erythritol blend. If you have not given this all-natural sweetener a try, you have no idea what you are missing.
That being said, I'm also partial to Swerve another erythritol blend. It works well in this recipe and is a great choice if you are looking for a sugar substitute that has no bitter aftertaste and measures just like sugar.
Swerve is made from ingredients found in select fruits and starchy root vegetables and contains no artificial ingredients, preservatives, or flavors. Like Lankanto, Swerve has a 0 % impact on blood sugar.
I know some of you are stevia fans, If that's you, you can use the stevia and erythritol-based brand Pyure in this recipe. However, it's important to note that if you are using Pyure you will want to use 1/2 the amount called for in this recipe since it's a much sweeter option.
I will though need to mention that I am not a fan of chocolate with stevia. Personally, I feel that chocolate tends to intensify the aftertaste of stevia, so keep that in mind.
Lastly, if you cannot easily find a more natural sugar substitute you can also use Splenda with great success. You will want to use the Splenda that has a bulking agent. It's the one that comes in larger bags.
Tag Us
I sure hope you will make these keto-friendly cake pops! Once you do, make sure you remember to tag us on Instagram and Facebook.
If you're a fan of upside-down cakes, you may want to also try our keto rhubarb upside-down cake for more of the same.
And don't forget to check out our entire collection of keto cakes.
Also, check out our Amazon Store for our recommendations. You might be surprised by how many great keto options are at your disposal.
Grab Our Books
In case you didn't know we have authored two books for you, Essential Keto Bread and Essential Keto Desserts both inspired by your requests over the years. It's my prayer these keto cookbooks will help make keto a delicious breeze for you.
Join Our Jesus And Keto Movement
Looking for an online support system to help you stay the course on keto? As a family, we came to the keto diet looking at it from a Christian perspective. As believers, we live our lives supported by God's grace.
So when the Holy Spirit led us to combine our Christian faith and the keto diet, we did so in hopes of finding lasting transformation. When we followed the Holy Spirit's prompting to we got on the path to real transformation.
Knowing firsthand the benefits of this decision we have created a closed Christian group that is using the keto diet to transform their lives. We invite you to join our Private Facebook Group and see if it's not the key you have been missing.
Be sure to request our FREE Jesus and Keto E-Book (First 7 Days) We hope it blesses you.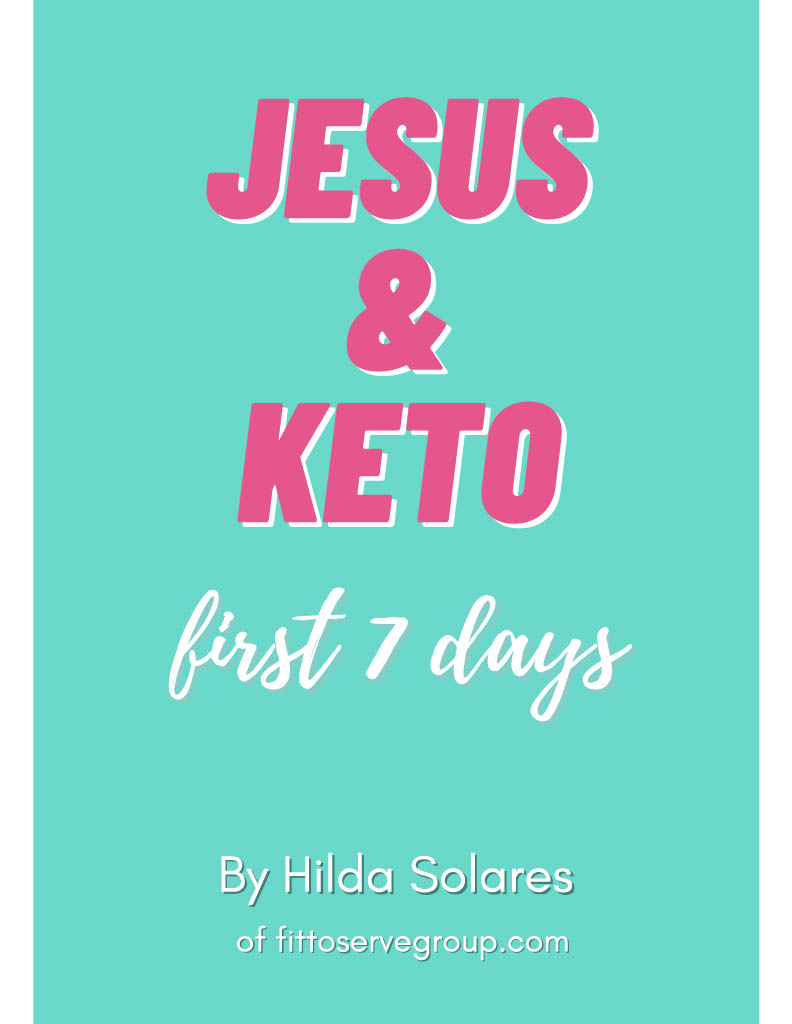 Fittoservegroup Keto App
Looking for a fast way to access our keto recipes? We got you covered. There's an app for that. Yup, there's a Fit To Serve Group App and it's going to make your keto diet a delicious breeze! Access hundreds of recipes that are all sugar-free, gluten-free, and keto-friendly.
Enjoy early access to recipes before they go live on the website. Plus, bonus recipes that are exclusive to the app. Make your own personal cookbooks that you can use to organize your favorite recipes.
Search recipes by title, ingredients, keywords, and categories, and of course every recipe shows complete nutritional facts. Get the Fit to Serve Group App for easy-to-follow keto recipes made with easy-to-source ingredients.
The app is loaded with hundreds of yummy recipes for breakfast, lunch, dinner, snacks, and even desserts!
Learn more by visiting our Fit To Serve Group App Page.
Keto Cake Pops
Total Time:
2 hours
15 minutes
These keto cake pops are sure to be a huge hit at your next party!
Not only are they delicious, but they're also sugar-free, gluten-free and taste just like the real thing.
Ingredients
1/2 cup butter
4 ounces cream cheese, room temperature
3 eggs, room temperature
2 teaspoons vanilla extract
1 teaspoon baking powder
1/4 teaspoon salt
1/4 cup heavy cream
Keto Chocolate Coating
Instructions
In a medium bowl, combine the almond flour, coconut flour, baking powder, and salt. Set aside.
In a large bowl, using an electric mixer cream together the butter and sugar substitute. Once combined, add in the cream cheese and mix well.
Next, add in the eggs one at a time, combining well before adding the next. Lastly, add in the vanilla extract and heavy cream.
Following your cake pop maker's instructions, fill the cavities with a little less a tablespoon of batter and cook for about 5 minutes. Times will vary depending on your machine, be sure to do a test with one before filling the machine. Continue baking until you've used all your batter.
For the keto chocolate coating, using a double boiler melt the sugar-free chocolate chips and shortening together. To make a double boiler, set a heat-proof bowl over a saucepan of simmering water. Make sure the bowl doesn't touch the water or it will get too hot and you'll burn your chocolate. Add the sugar-free chocolate chips and shortening to the bowl and stir constantly until all the chips have melted and you have a smooth consistency.
To assemble your cake pop, dip your stick into the chocolate and then insert it into the cake pop. Then dip the entire cake pop into the melted chocolate, moving around until fully coated. Place on stand or holder and allow to harden. Optional: melt sugar-free white chocolate chips and use a fork to drizzle on top of the sugar-free semi sweet chocolate coating.
Once you're done assembling and decorating all the cake pops, place them in the fridge for 15 minutes to 20 to fully set the chocolate.
Leftovers can be kept in the refrigerator for 3-5 days.
Notes
Note that you can substitute the sugar-free chocolate chips for white chocolate.
You can purchase the cake pop maker on amazon.
Nutrition Information:
Yield:

40
Serving Size:

1
Amount Per Serving:
Calories:

70
Total Fat:

6.4g
Saturated Fat:

3g
Cholesterol:

23mg
Sodium:

47mg
Carbohydrates:

2g
Net Carbohydrates:

1g
Fiber:

1g
Sugar:

0.1g
Protein:

1.6g