This keto chicken chili cornbread casserole is a simple yet delicious recipe that combines chicken chili with a low in carbs keto "cornbread" topping.
My recipe for low-carb chicken chili cornbread casserole is the perfect combination of chili and cornbread. And we all know these two were meant to go hand in hand.
So, when you are in the mood for keto chicken chili and cornbread, you can stop searching because this recipe fits the bill perfectly.
If you haven't made our Keto Chicken Chili Recipe, I encourage you to give it a try. It's also perfect for busy weeknights since it's made in a slow cooker.
Check out our collection Keto Chicken Recipes for more delicious keto-friendly recipes.
Are you a fan of Tex-Mex flavors? Then make sure you don't leave without visiting our Easy Keto Tex Mex Recipes. It's a delicious collection of keto recipes that feature the popular flavors of Texas and Mexico.
And if that isn't enough, check out our collection of Keto Cornbread Recipes.
Keto Chicken Chili Casserole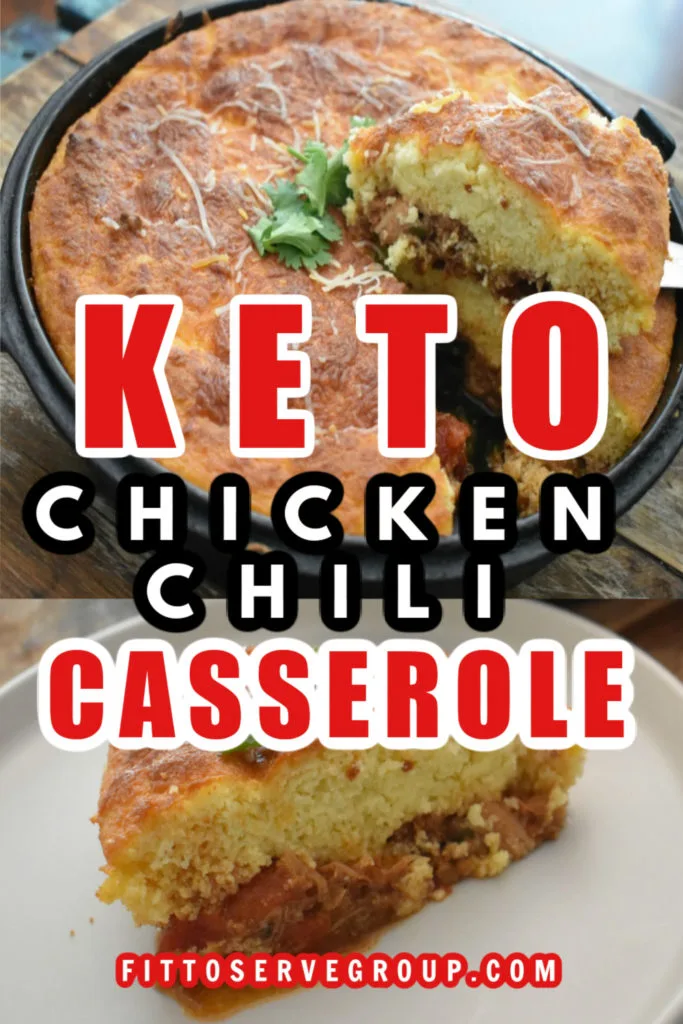 Having an easy, keto, one-pan meal is what this girl is about. After all, saving time and money always makes sense.
When you combine a chicken chili with a keto cornbread topping, it makes a delicious, simple weeknight meal.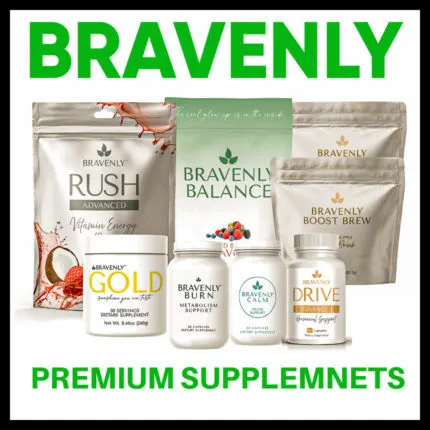 What's more, this keto-friendly chicken chili casserole gives you the option to either use the easy chili recipe I provide here or use the leftovers from my keto chicken chili recipe. Winning!
I don't know about you, but I could always use more creative ways to make use of my low-carb leftovers because the last thing I want is forgotten leftovers in the back of my fridge that have turned into science experiments.
With that in mind, I thought I would share my recipe for keto chicken chili cornbread casserole, allowing you to quickly use any leftover chili.
But what if you haven't made a batch of my keto chicken chili yet, or you don't have any leftovers?
Not a problem; I have you covered.
Because I'm not ONLY sharing a delicious way for you to use any keto chili leftovers but my easy keto chicken chili recipe you can make today.
SOOOOO, this girl is giving you not ONE but TWO recipes. You're welcome.
By using the leftover keto chicken chili, you can transform your leftovers into a completely new and delicious keto meal option.
Not in the mood for chicken? No problem. You can also use our recipe for Easy Keto Chili if you're craving beef chili instead.
And who doesn't like saving money?
People sometimes assume that eating low-carb keto is expensive, but this really doesn't have to be the case.
Especially if you use recipes that stretch your meals, like this keto casserole.
In fact, you should plan on checking out our entire collection of keto casseroles for more budget-friendly recipes.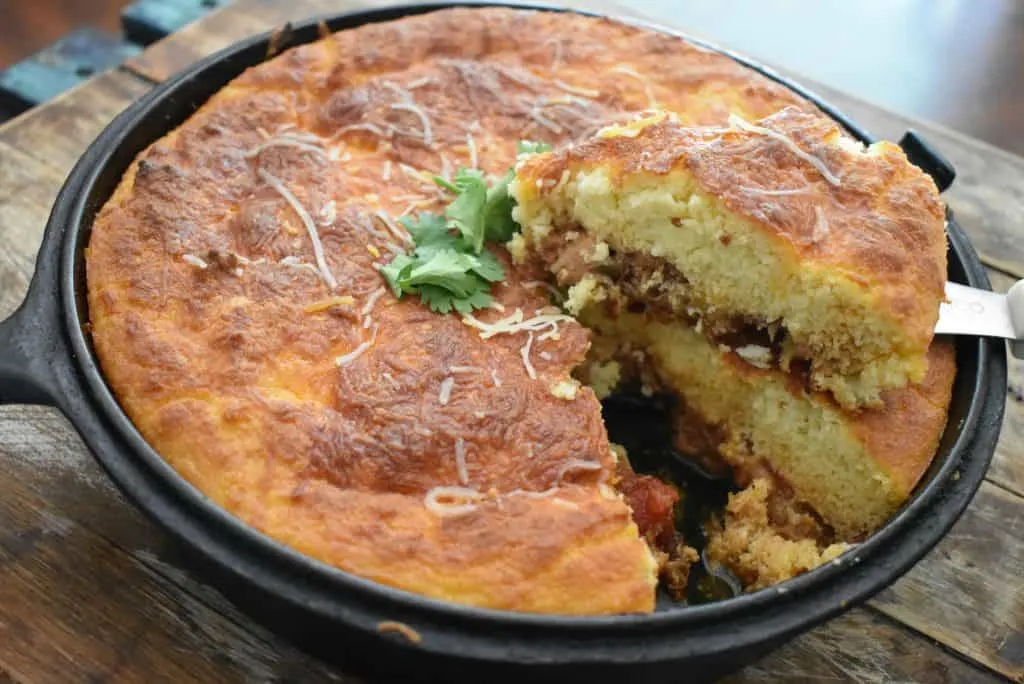 This makes it so much easier to use a keto meal plan. Not to mention that it's also a one-pan keto dinner meal, which saves you both time and money.
Not meal planning your low-carb, keto meals yet? What are you waiting for? Planning your meals is also a great way to save money.
Using Keto Leftovers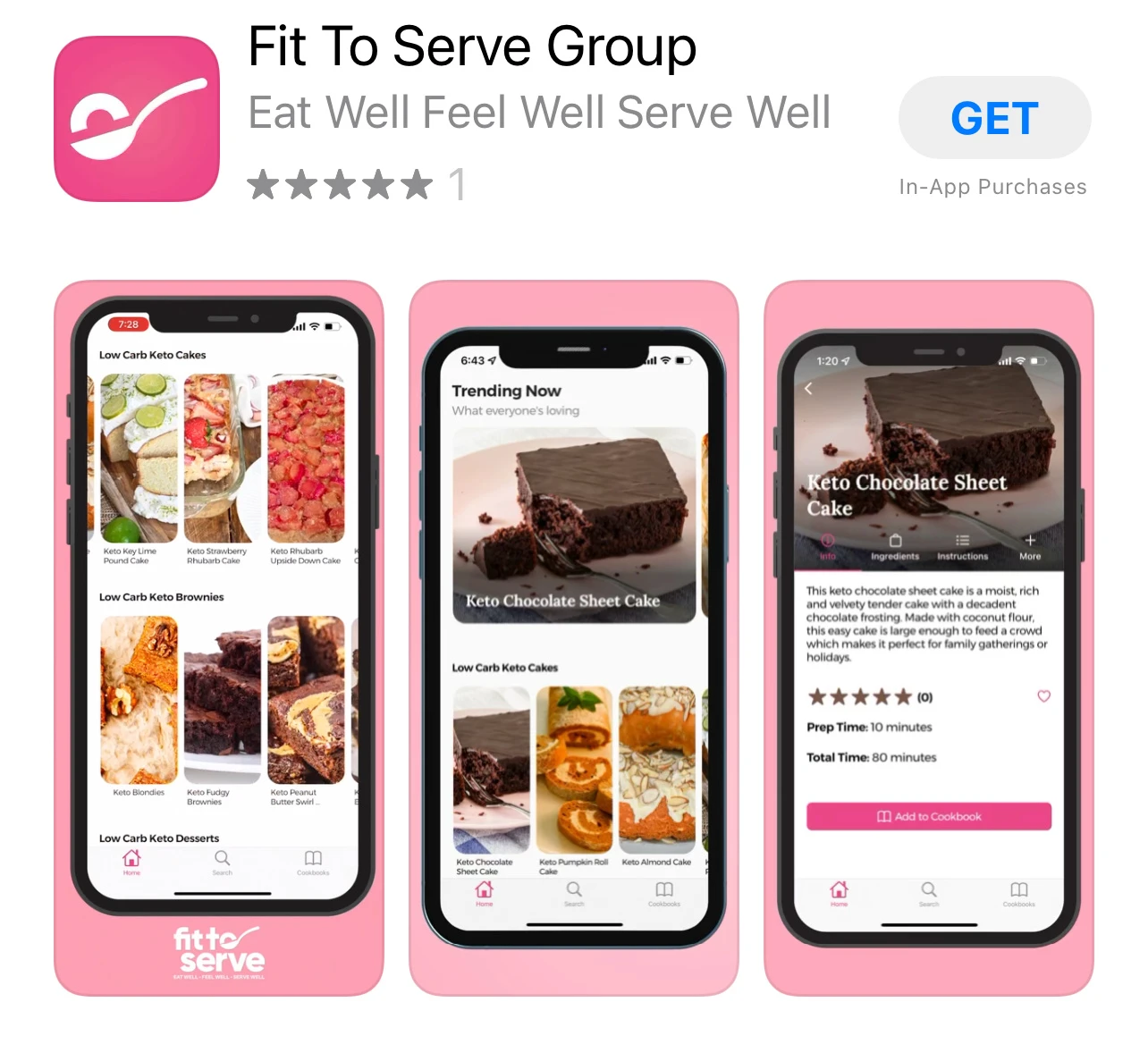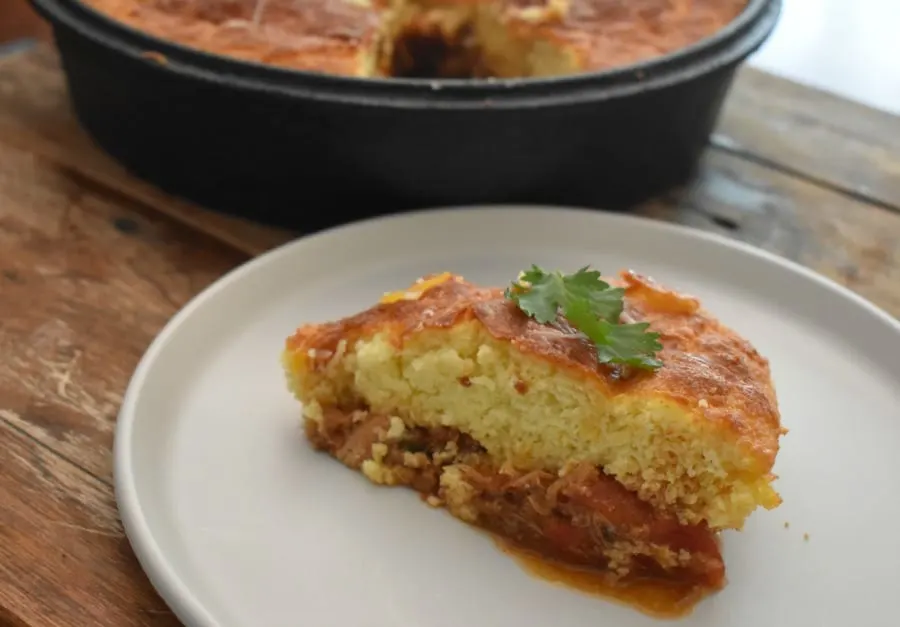 I seem to have no problem coming up with easy keto meals, but when it comes to using leftovers, this is where I tend to get stumped.
Sure, I could have my keto leftovers for lunch the next day, but because I intermittently fast often, most days, I just end up skipping lunch. Plus, it's not always practical to take the night before's leftovers to work.
I usually need more recipes that can be easily repurposed into another meal the next day.
Since being in ketosis our appetite has dramatically reduced, and keto leftovers are bound to happen often.
In the past, when I would create recipes like my batch of keto chicken chili, or my easy keto chili, I would either end up freezing the leftovers or eating the same exact meal two days in a row.
Don't get me wrong, I have no problem eating leftovers the next day, but sometimes I prefer to change things up.
Why? Because this girl gets bored with her food rather quickly.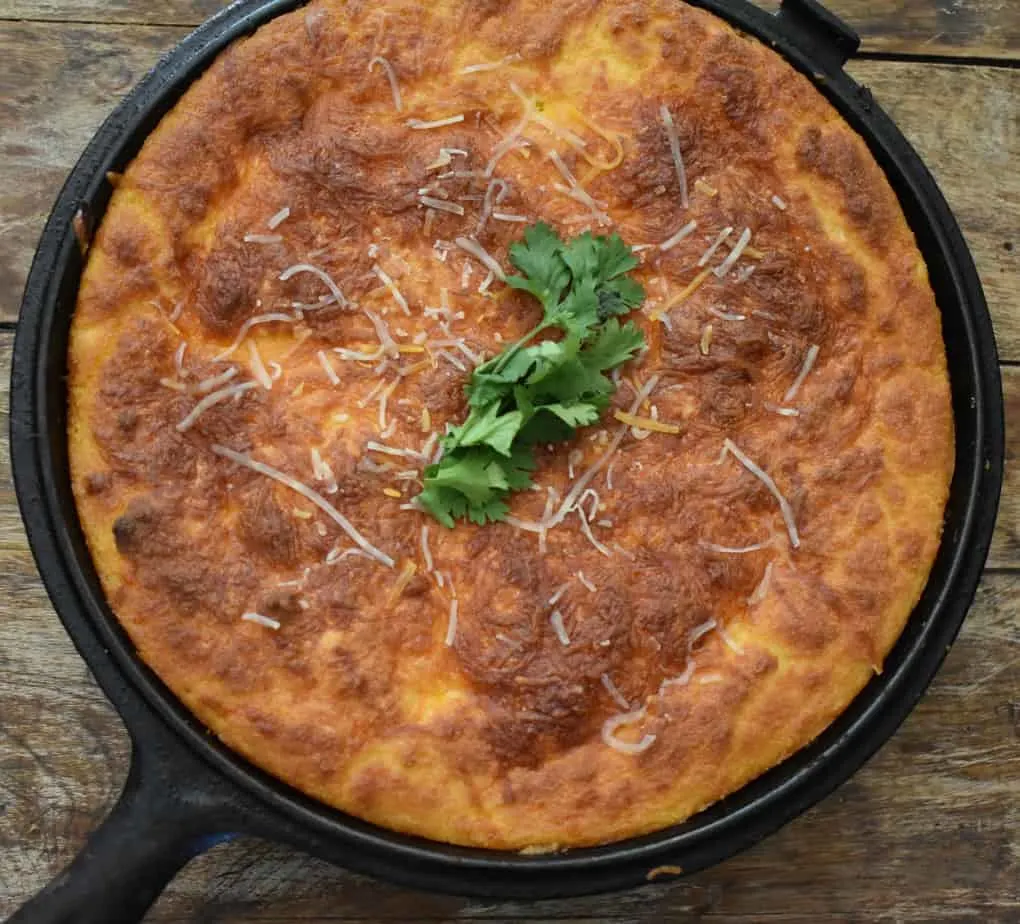 Am I the only one who enjoys new keto recipes?
This is where a recipe like my keto chicken chili cornbread casserole fits in nicely because it can use leftover keto chili as the base of the recipe.
I already have a recipe that uses a "cornbread" topping; it's my Keto Tamale Pie which is equally delish.
But don't worry, because no cornmeal is used in this recipe. The cornbread topping is made with coconut flour, and it's very low in carbs.
My keto tamale pie is a recipe I purpose to make the day after I've made my easy keto chili, for the same reason, I created this keto chicken chili cornbread casserole.
Keto Cast-Iron Cooking
In my book, cooking with a cast-iron skillet is frankly incredible. So every time I can make an excuse to use my skillet, I do so.
Disclosure: Some of the links below are affiliate links, meaning at no additional cost to you, I will earn a commission if you click through and make a purchase.
And if you're a fan of the blog, you know that I L-O -V-E using my cast iron skillet often.
Best Keto Cornbread Extract
Using a keto cornbread extract in a recipe like this keto cornbread casserole simply amplifies the flavor of "corn" in the cornbread layer of this dish.
It's a way to further fool your tastebuds.
The use of corn extract is really effective in getting the flavor of cornbread without the use of any corn.
OOOflavors cornbread flavored concentrate has managed to create a cornbread extract that has zero calories,zero sugar, and zero carbs.
Since it's a highly concentrated extract, a tiny amount is all you need to get the flavor of corn.
I recommend using 3–4 drops in this recipe and seeing if it elevates the flavor further.
Tag Us
I really hope you will give this keto chicken chili cornbread casserole recipe a try. If you do it, make sure you remember to tag us on Instagram, Facebook, and Pinterest. It's what keeps us encouraged to keep sharing and perfecting our recipes.
Also, check out our Amazon Store for our recommendations. You might be surprised by how many great keto options are at your disposal.
Grab Our Books & APP
In case you don't know, we have authored two books for you, Essential Keto Bread and Essential Keto Desserts, both inspired by your requests over the years. It's my prayer that these keto cookbooks will help make keto a delicious breeze for you.
Gain access to simple and delicious recipes for breakfast, lunch, dinner, snacks, and even desserts with our FITTOSERVEGROUP APP.
Join Our Jesus And Keto Movement
Looking for an online support system to help you stay on keto? As a family, we came to the keto diet, looking at it from a Christian perspective. As believers, we live our lives supported by God's grace.
Knowing firsthand the benefits of this decision, we have created a closed Christian group that is using the keto diet to transform their lives. We invite you to join our Private Facebook Group and see if it's not the key you have been missing.
Be sure to request our FREE Jesus and Keto E-Book (First 7 Days). We hope it blesses you.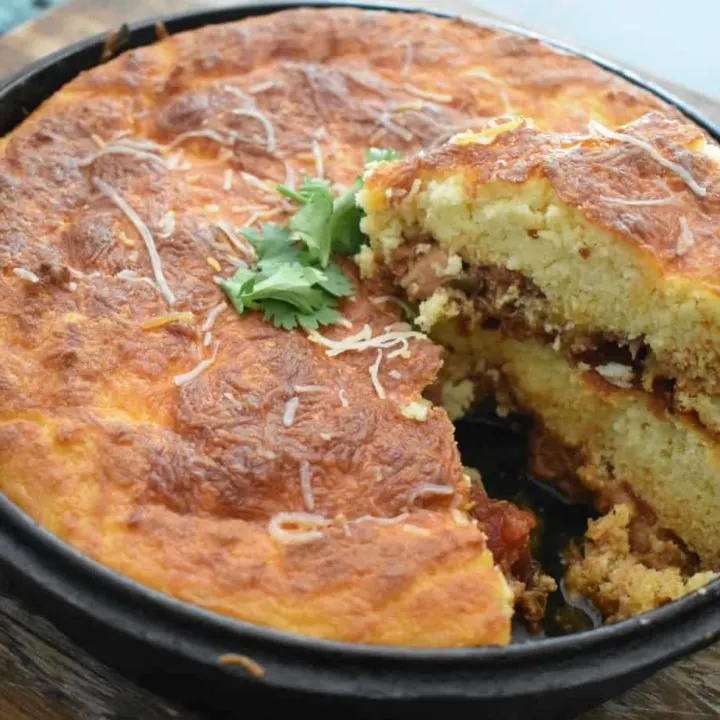 Keto Chicken Chili Cornbread Casserole
This Keto Chicken Chili Cornbread Casserole is a simple, delicious recipe that combines chicken chili with a low-carb keto "cornbread" topping for one tasty meal.
Ingredients
Quick Keto Chicken Chili Filling
1 ½ pounds of thinly sliced chicken boneless chicken thighs or chicken breasts
2 tablespoons of olive oil
½ cup of finely chopped onion
2 garlic cloves, minced
16 ounce can of stewed tomato
1 tablespoon of ground chili powder
1 tablespoon of ground cumin powder
¼ teaspoon of black pepper
¼ teaspoon of cayenne pepper
1 ½ teaspoon of sea salt
2 tablespoons of cream cheese, softened
Cheese Middle Layer
1 cup of shredded sharp cheddar cheese
Keto Cornbread Topping:
4 eggs, room temperature
1 cup coconut milk (or 1/2 cup of heavy cream & 1/2 cup of water)
4 ounces of room temperature cream cheese
½ cup melted and cooled butter
2 teaspoons of baking powder
1/4 teaspoon of sea salt
Cheese Top Layer
½ cup of cheddar cheese to add to the top of the casserole
Instructions
Pre-heat oven to 350 degrees.
Quick Keto Chicken Chili Base
Into a hot 9-inch cast iron skillet add olive oil and sauté the onions and garlic.
To this, add the thinly sliced chicken pieces and cook for 10 minutes, stirring frequently.
Add the rest of the chili ingredients to the skillet and allow to simmer on low for 20 minutes or until the chicken is fully cooked.
When the chili is done, stir in the two tablespoons of cream cheese and mix until well incorporated.
Turn off the stove and set it aside.
Sprinkle the 1 cup sharp cheddar cheese over the chili (this is the cheese's middle layer)
Keto Cornbread Topping
In a medium-sized bowl, combine the coconut flour, sugar substitute, baking powder, and salt.
To the dry ingredients, add the eggs, cream cheese, melted butter, and coconut milk or the water and cream combo.
Mix well until thoroughly combined.
Pour this mixture over the cooked chicken chili in the skillet and spread evenly.
Lastly, sprinkle the 1/2 cup of cheddar cheese (this will be the last layer in your casserole).
Once assembled, bake the Keto Chicken Chili Casserole in the oven for 25-30 minutes till golden brown to allow the cornbread topping to cook.
Serve hot or warm
Store in the refrigerator for up to two days or freeze for up to 3 weeks in an airtight container.
Notes
You can use the 3 cups of cooked leftover Keto Chicken Chili in place of the fast keto chicken chili recipe I provided here. If you use the leftover chicken chili, make sure to warm up the chili in the cast-iron skillet before adding the cornbread topping.
Nutrition Information:
Yield:

8
Serving Size:

1
Amount Per Serving:
Calories:

520
Total Fat:

45.4g
Saturated Fat:

23.4g
Cholesterol:

195mg
Sodium:

561mg
Carbohydrates:

9.2g
Net Carbohydrates:

6.8g
Fiber:

2.4g
Sugar:

4.6g
Protein:

20.1g