This enormous selection of keto Thanksgiving desserts will definitely put you in the holiday spirit! It's chock-full of traditional desserts, as well as a few that are on their way to becoming classics.
We've got everything from keto "apple" pies and cobblers, cranberry cheesecakes, and everything pumpkin! Pies, cakes, cheesecakes, brownies …and much, much more!
You'll discover decadent and delicious keto cakes, all sorts of different keto cookies, pies, cheesecakes, sweet quick bread, and more that are full of warm fall flavors and nostalgia without the carbs in this collection.
We've got you covered, no matter what keto dessert you are looking for!
Keto Thanksgiving Desserts
There's just something about Thanksgiving and desserts that really just go hand in hand. In our family, the holiday isn't quite over until dessert and coffee are enjoyed. It's a special time of conversations and laughter with family and loved ones.
If you're worried about what you may miss your favorite Thanksgiving dessert while staying faithful to keto, we've got you covered. With the tons of different keto-friendly pies, cakes, cheesecakes, cookies, and more in this collection you're sure to find the perfect dessert to help you stay on track during one of the most trying times for any diet!
What You'll Need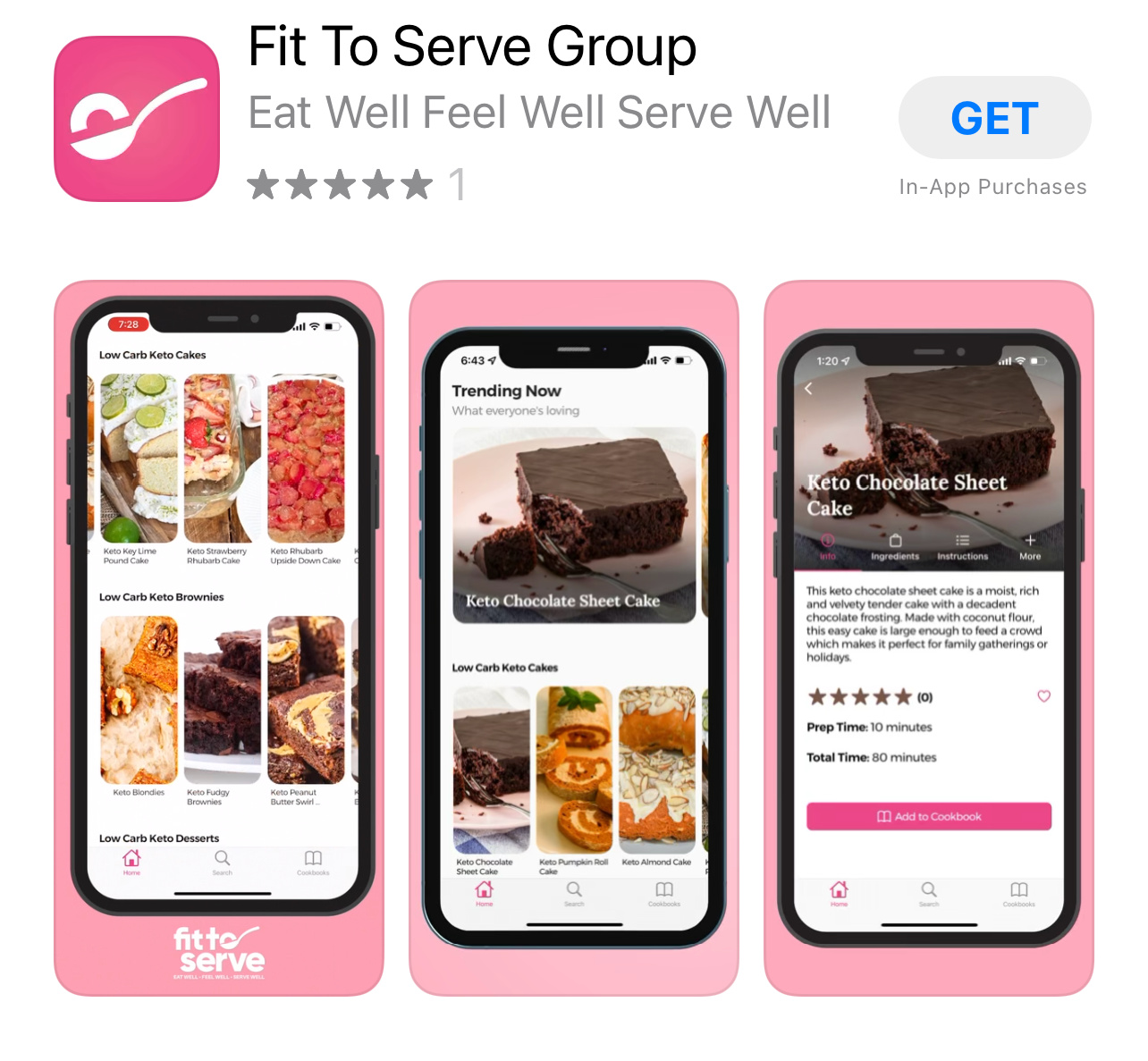 Disclosure: Some of the links below are affiliate links, meaning at no additional cost to you, I will earn a commission if you click through and make a purchase.
Below are some of the ingredients and equipment you'll need to execute the recipes in this keto holiday collection. Gather your keto ingredients and treat yourself to some amazing keto desserts for this Thanksgiving!
You should also check out our keto holiday baking tips to ensure you get delicious and consistent results every time.
Ingredients
Tools and Equipment
Sugar- Substitute Options
When it comes to choosing which sugar substitute to use for any of our keto-friendly Thanksgiving desserts, I have some options for you. My two favorite brands are Lakanto Monk Fruit or Swerve. You could also use the stevia and erythritol-based brand Pyure.
But if using Pyure you will want to use half the amount called for in this recipe since it's a much sweeter option. Lastly, if you can't easily find a more natural sugar substitute you can also use Splenda.
You will want to use the Splenda that has a bulking agent. It's the one that comes in larger bags. I don't recommend Splenda Bake because it's actually half sugar half sucralose product and will be too high in carbs to be considered keto-friendly.
However, when it comes to creating icings, and frostings you'll need to use a confectioner's sugar substitute. Both Lakanto and Swerve have great ones.
Keto Thanksgiving Desserts
This huge collection of keto Thanksgiving desserts will surely put you in the holiday spirit! Loaded with classic desserts as well as some that are on their way to becoming classics.
Tag Us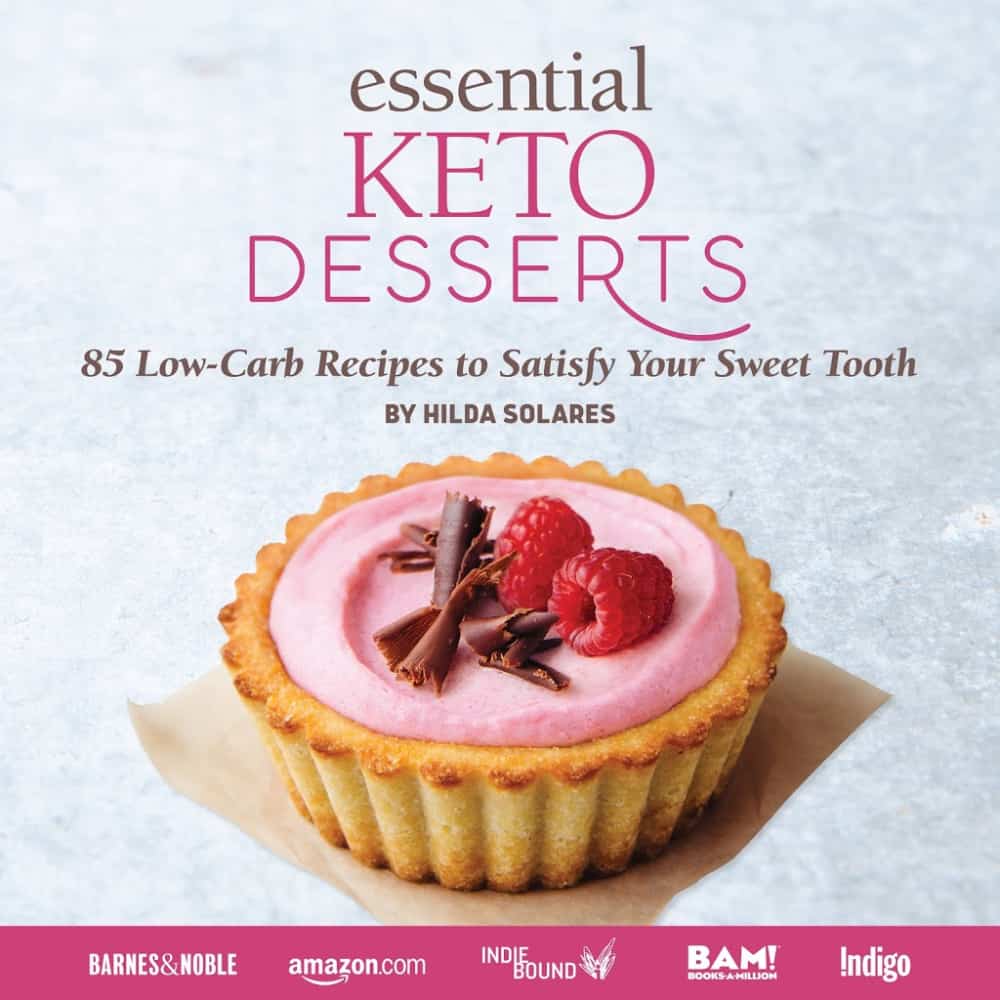 I sure hope you give these keto Thanksgiving dessert recipes a try and that once you do you will take a moment to tag us on Instagram and Facebook.
It's what keeps us encouraged to keep sharing and perfecting our recipes. You might be surprised by how many great keto options are at your disposal. Don't forget to subscribe to our email list so that we can stay connected.
Grab Our Books!
In case you don't know we have authored two books for you, Essential Keto Bread and Essential Keto Desserts both inspired by your requests over the years.
It's my prayer these keto cookbooks will help make keto a delicious breeze for you. Also, check out our Amazon Store for our recommendations. You might be surprised by how many great keto options are at your disposal.
Join Our Jesus And Keto Movement
Randy and I came to the keto diet looking at it from a Christian perspective. As believers, we live our lives supported by God's grace. So when the Holy Spirit led us to combine our Christian faith and the keto diet, we did so in hopes of finding lasting transformation.
To say we needed God's intervention is putting it mildly. When we followed the Holy Spirit's prompting to we got on the path to real transformation.
Knowing firsthand the benefits of this decision we have created a closed Christian group that is using the keto diet to transform their lives. We invite you to join our Private Facebook Group and see if it's not the key you have been missing.
Be sure to request our FREE Jesus and Keto E-Book (First 7 Days) We hope it blesses you.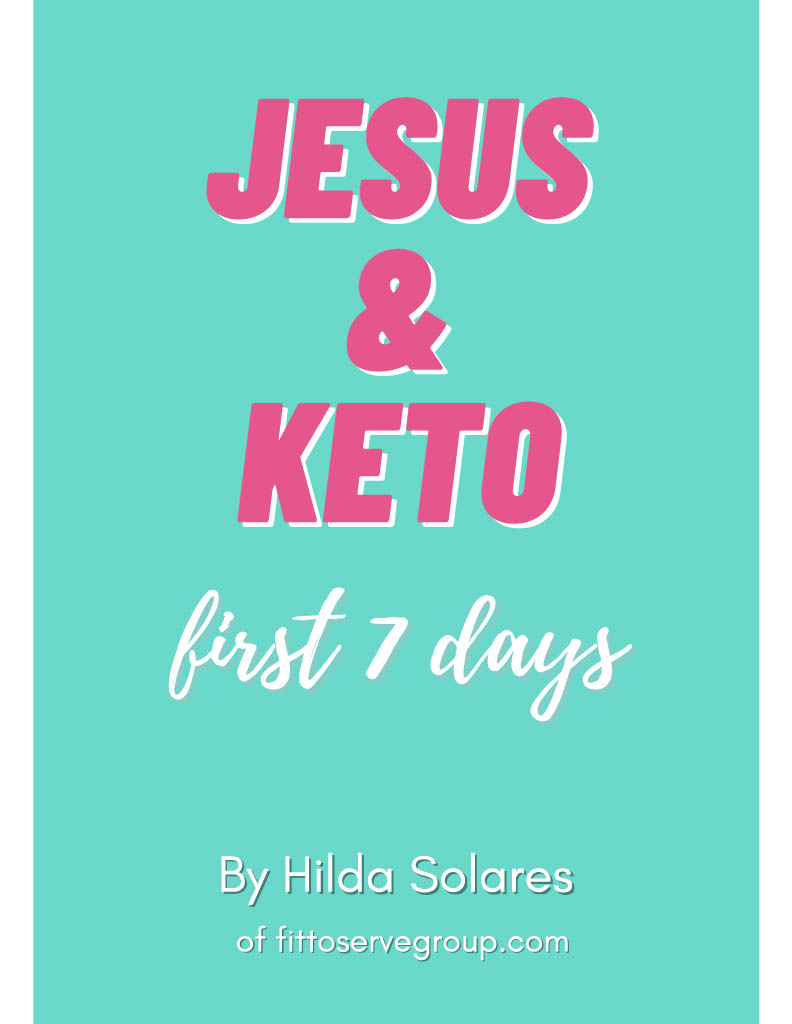 Fit To Serve Group Keto App
Looking for a fast way to access our keto recipes? We got you covered. There's an app for that. Yup, there's a Fit To Serve Group App and it's going to make your keto diet a delicious breeze!
Access hundreds of recipes that are all sugar-free, gluten-free, and keto-friendly. Enjoy early access to recipes before they go live on the website. Plus, bonus recipes that are exclusive to the app.
Make your own personal cookbooks that you can use to organize your favorite recipes. Search recipes by title, ingredients, keywords, and categories, and of course every recipe shows complete nutritional facts.
Get the Fit to Serve Group App for easy-to-follow keto recipes made with easy-to-source ingredients. The app is loaded with hundreds of yummy recipes for breakfast, lunch, dinner, snacks, and even desserts!
Learn more by visiting our Fit To Serve Group App Page.