Enjoy a holiday keto no-bake cranberry cheesecake that is rich, creamy, and sure to be the star of your holiday dessert table. And since it's also grain-free and low in carbs, it's a perfect keto-friendly treat.
Our recipe for low-carb, no-bake mini cranberry cheesecakes is quick and easy.
It features a velvety cheesecake made with cream cheese, sour cream, heavy cream, and sugar substitute, and is topped with our family's recipe for homemade keto cranberry sauce.
Every year, I look forward to the cranberry season with more enthusiasm, which explains my growing list of keto cranberry recipes. It just seems like I can't get enough of this tart, antioxidant-rich berry.
Although we have a delicious traditional keto cranberry cheesecake recipe, this one doesn't require the use of an oven, making it a great option during the busy holidays when the oven seems to be working overtime.
Keto No-Bake Cranberry Cheesecake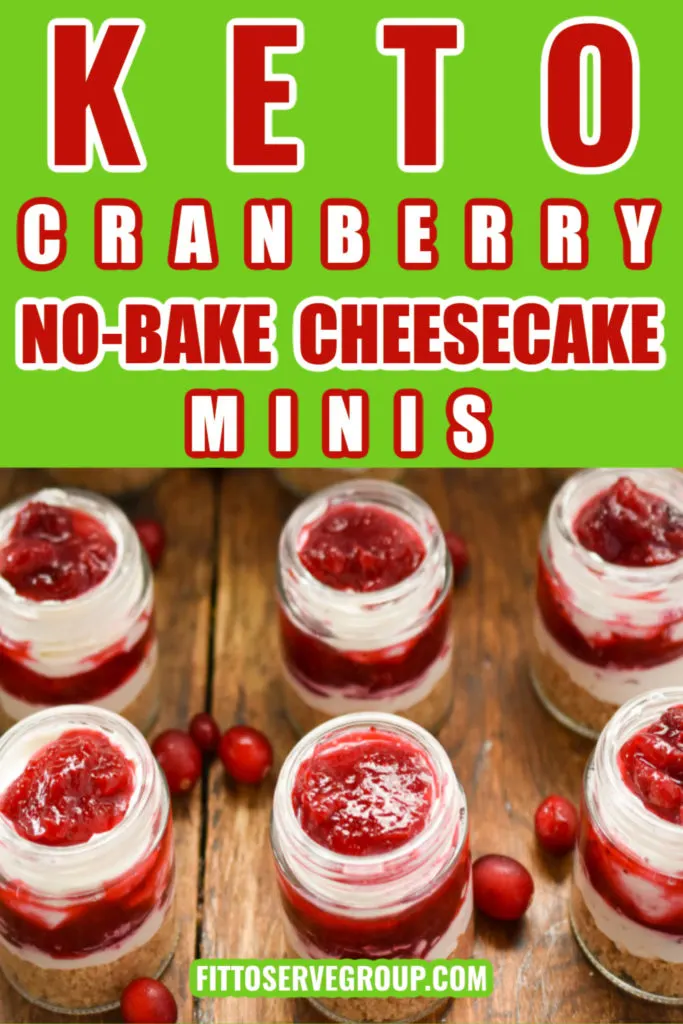 What's especially nice about a sugar-free, no-bake cranberry cheesecake recipe is that there is no need to be intimidated.
If you can measure and use an electric mixer, you can make this gluten-free cranberry cheesecake parfait and impress your guests during the holidays.
I love how you eliminate the risk of overbeating, overbaking, and cheesecake cracks since it's a no-bake cheesecake.
How To Make No-Bake Keto Cranberry Cheesecake Minis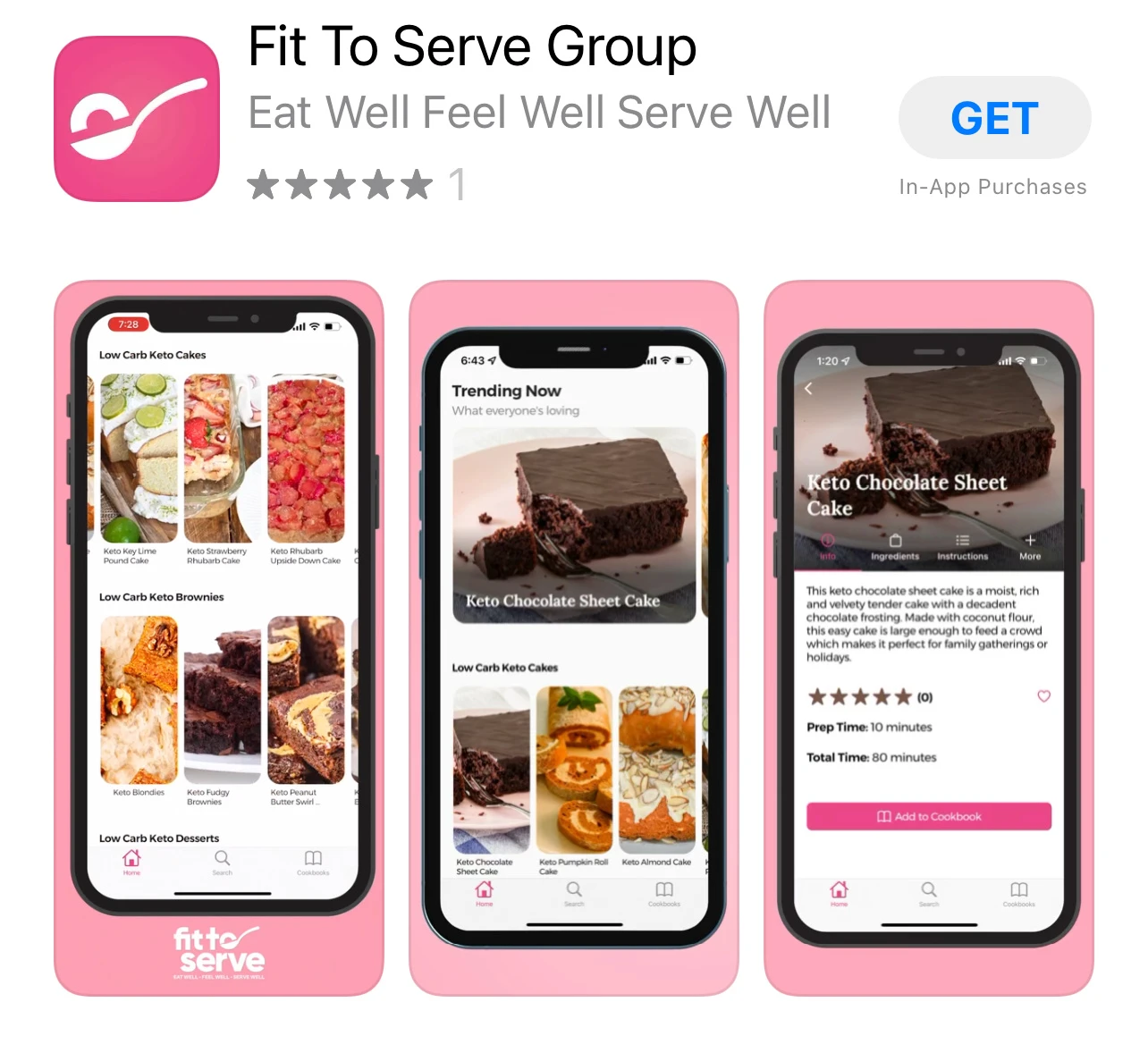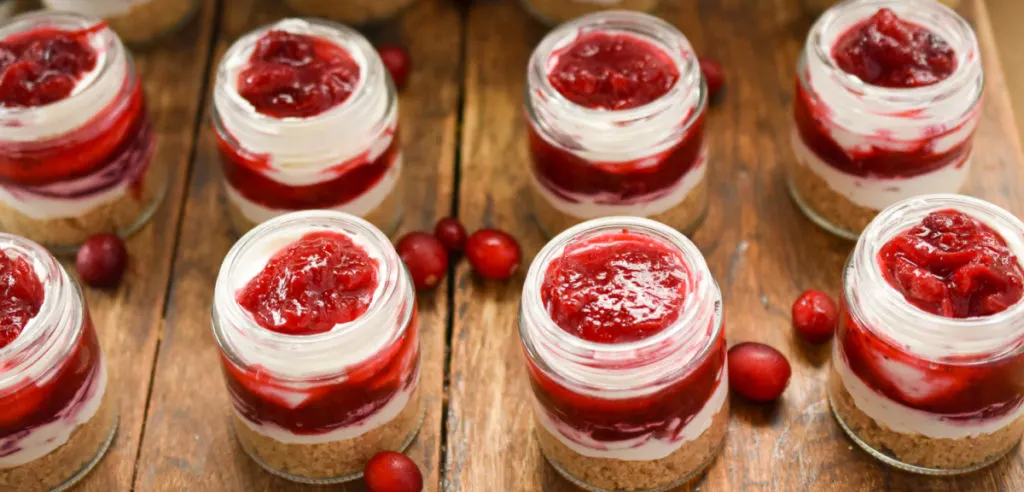 Disclosure: Some of the links below are affiliate links, meaning, at no additional cost to you, I will earn a commission if you click through and make a purchase.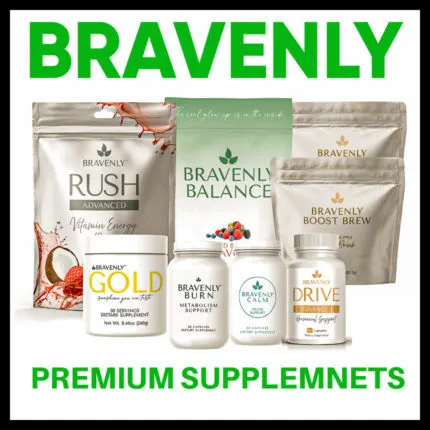 This keto-friendly cranberry cheesecake features an almond flour no-bake crust that mimics traditional graham crust beautifully.
The keto crust has only three ingredients, if you don't count the tiny amount of cinnamon powder. Plus, it's grain-free, gluten-free, and low in carbs! I mean, what more can you ask for?
I chose to make these into mini cheesecakes by making them in 4-ounce mason jars, allowing this to be a quick and festive dessert.
However, you can also make this in a 9-inch pie pan and get the same fabulous results.
Do keep in mind that if you make this in a pie pan, you will need to refrigerate the cheesecake for a minimum of 6 hours to make it easier to serve.
This simple recipe will be a lovely addition to your Thanksgiving or Christmas dessert table, giving your guests a healthy, sugar-free, low-carb choice.
Ingredients Need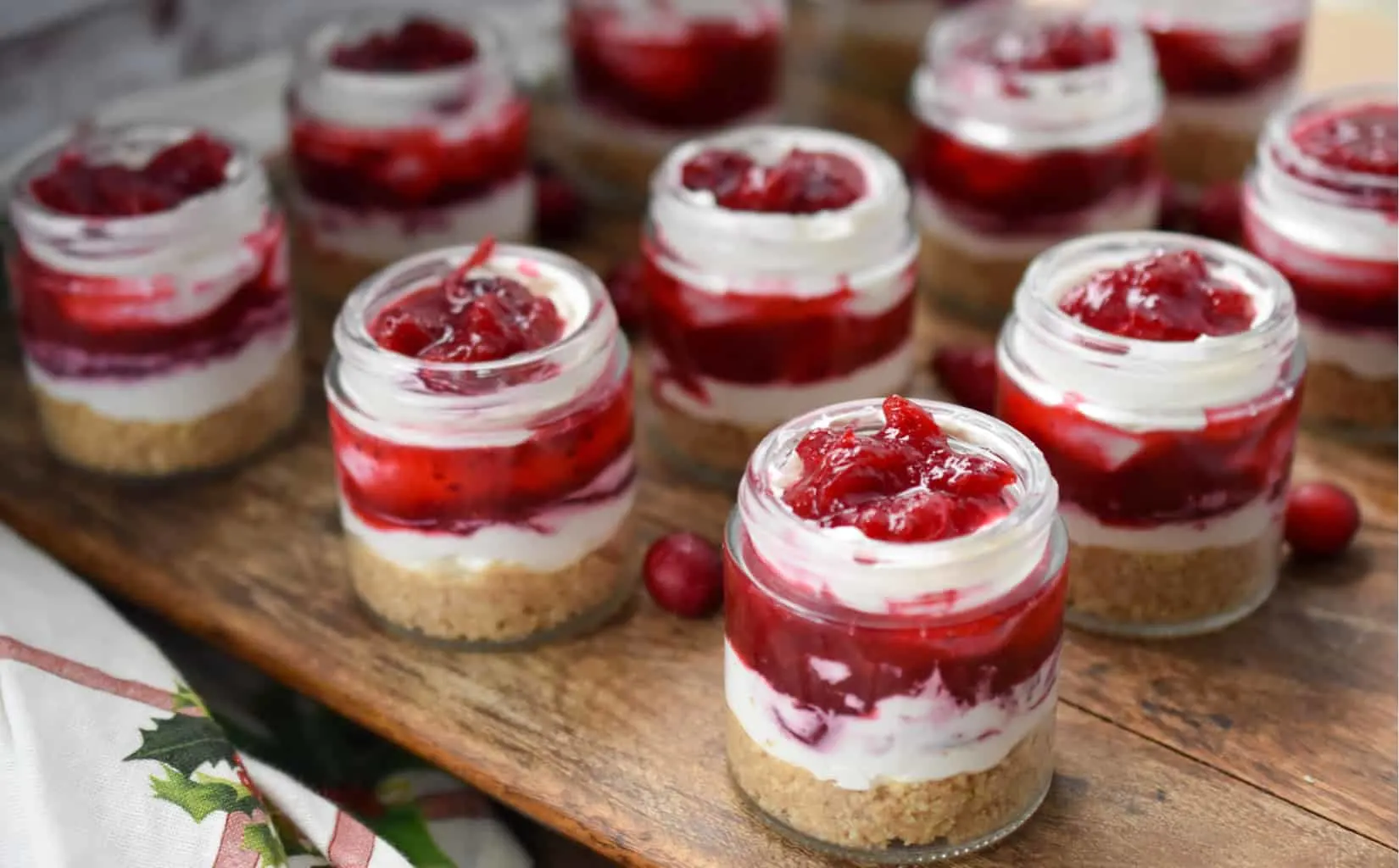 Making this low-carb cheesecake dessert is quite simple. There are only a few important things to keep in mind. For one, remember that it's key to start with cream cheese that is at room temperature.
It really needs to be soft; otherwise, you'll miss out on the velvety texture. Plus, no one wants clumps of cream cheese.
Once the cream cheese has been allowed to come to room temperature and is soft, it's just a matter of using an electric mixer and combining the following ingredients:
Full-fat cream cheese: Use only blocks of real cream cheese. Do not use a cream cheese spread, and make sure it's at room temperature.
Sour cream: Full-fat provides the most flavor and is lower in carbs.
Heavy whipping cream: To keep the cheesecake filling light. You'll be whipping it with cream cheese.
Sugar substitute: A must in order to keep it low in carbs.
Vanilla extract: Heightens the flavor of the cheesecake.
Almond No-Bake Crust:
Almond flour: used for the crust
Melted unsalted butter: For the crust
Sugar-substitute
Cinnamon powder
Cranberry Topping:
Sugar-Substitute Options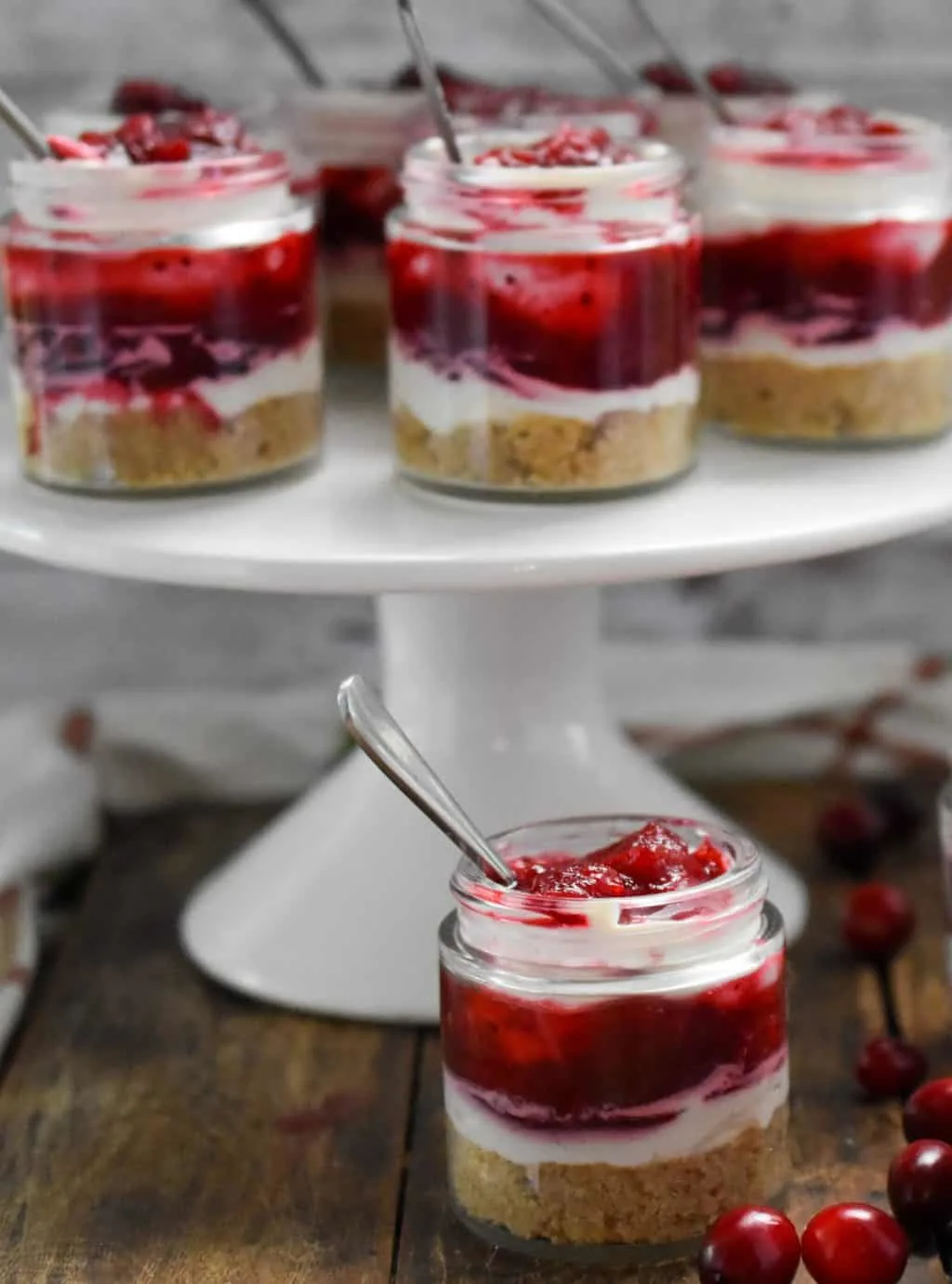 I have several options when it comes to which sweetener you can use in these sugar-free no-bake cranberry cheesecake minis. My personal favorite is Lakanto Monk Fruit.
Lakanto Monk Fruit is my go-to choice since the texture and flavor are what I have found to be the closest to real sugar. Plus, the flavor fools your taste buds like nothing else I've found on the market.
Having said that, I'm also partial to the brand Swerve, which is an erythritol blend. Similar to Lakanto, it uses sugar alcohols and has a 0% impact on blood sugar.
You could also use the stevia and erythritol-based brand Pyure if you prefer to use a stevia-based sweetener. I am not much of a fan of stevia sweeteners because the aftertaste is a bit intense.
However, if this is your pick, make sure you reduce the amount called for in the recipe by half since it's a much sweeter option.
Lastly, if you can't easily find a more natural sugar substitute, you can also use Splenda with good success.
I know not everyone would agree with me here, and I respect that, but in my book, it's still better than regular sugar.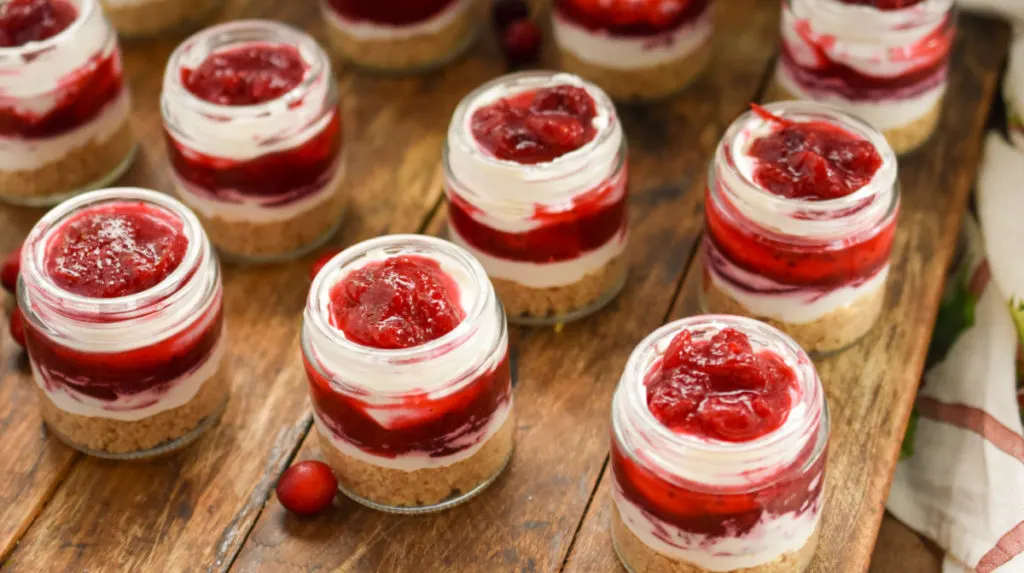 Tag Us
I sure hope you give this recipe a try and that once you do, you will take a moment to tag us on Instagram and Facebook. It's what keeps us encouraged to keep sharing and perfecting our recipes.
In case you don't know, I have authored two books for you, Essential Keto Bread and Essential Keto Desserts, both inspired by your requests over the years. It's my prayer these keto cookbooks will help make keto a delicious breeze for you.
Also, check out our Amazon Store for our recommendations. You might be surprised by how many great keto options are at your disposal.
Oh, and make sure you also check out our Keto Cheesecakes for more delicious flavor and style options.
Be sure to also check out our keto no-bake cheesecakes for easy access to all our no-bake cheesecake recipes!
Join Our Jesus And Keto Movement
Our family came to the keto diet looking at it from a Christian perspective. As believers, we live our entire lives supported by God's grace.
So when the Holy Spirit led us to combine our Christian faith and the keto diet, we did so in hopes of finding lasting transformation.
To say we needed God's intervention is to put it mildly. When we followed the Holy Spirit's prompting, we got on the path to real transformation.
Knowing firsthand the benefits of this decision, we have created a closed Christian group that is using the keto diet to transform their lives.
I love how supportive and encouraging this group of believers is. It's exciting to see how people are transforming their lives by combining this lifestyle with the Christian faith.
We invite you to join our Private Facebook Group and see if it's not the key you have been missing.
Be sure to request our FREE Jesus and Keto E-Book (First 7 Days). We hope it blesses you.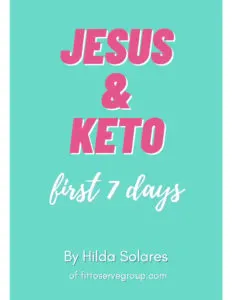 Fittoservegroup Keto App
Looking for a fast way to access our keto recipes? We've got you covered. There's an app for that. Yup, there's a Fit To Serve Group App, and it's going to make your keto diet a delicious breeze!
Access hundreds of recipes that are all sugar-free, gluten-free, and keto-friendly.
Enjoy early access to recipes before they go live on the website. Plus, there are bonus recipes that are exclusive to the app. Make your own personal cookbooks that you can use to organize your favorite recipes.
Search recipes by title, ingredients, keywords, and categories, and of course, every recipe shows complete nutritional facts.
Get the Fit to Serve Group App for easy-to-follow keto recipes made with easy-to-source ingredients.
The app is loaded with hundreds of yummy recipes for breakfast, lunch, dinner, snacks, and even desserts!
Learn more by visiting our Fit To Serve Group App Page.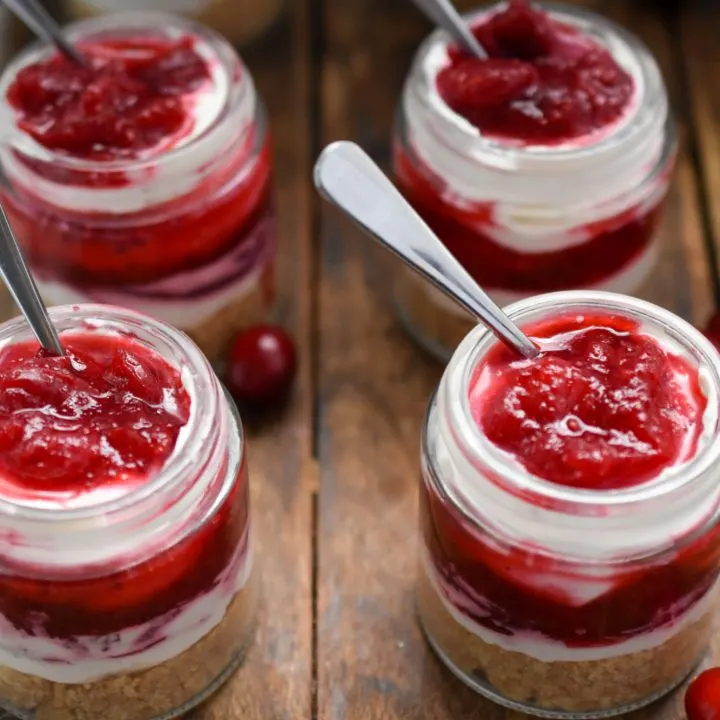 Keto No-Bake Cranberry Cheesecake Minis
Refrigerate Time:
15 minutes
This recipe makes the easiest, most festive keto no-bake cranberry cheesecake minis. It's a low carb cranberry parfait and it's rich, smooth, creamy, airy, and flat-out decadent. It's the perfect keto dessert for the fall-winter holidays. Plus it's also grain-free, gluten-free, and keto-friendly!
Ingredients
Keto Cheesecake Mousse Filling
16 ounces of cream cheese, room temperature
1 1/2 cups full-fat sour cream
1 1/2 cups of heavy whipping cream
1/2 teaspoon of vanilla extract
1/4 teaspoon of sea salt
Keto No-Bake Almond Crust:
¼ cup of melted unsalted butter
1/4 teaspoon of cinnamon powder
1/4 teaspoon of sea salt
Instructions
Sugar-free Cranberry Topping
Make a batch of our keto cranberry sauce and place it in the refrigerator to chill. While the sauce cools down, proceed to make the crust and the cheesecake filling.
Keto Almond Flour Crust Layer
To make the no-bake almond crust, mix in a small bowl the almond flour, sugar substitute, cinnamon powder, and sea salt.
To this, add the melted butter.
Stir until well combined.
Press the almond crust to the bottom of 12, 4-ounce mason jars or one 9-inch pie dish
Proceed to make the cheesecake filling.
Keto Cheesecake Mousse Filling
In a large bowl, beat on high the softened cream cheese, sour cream, sugar substitute, vanilla extract, and sea salt.
Scape the sides of the bowl several times.
Add the cold heavy whipping cream slowly into the cheesecake batter and whip for 3-5 minutes until fully combined and light and airy.
Assembling The Keto Cranberry Mini Cheesecakes
Using a piping bag or small spoon, add one-half of the cheesecake filling into the individual jars that have the prepared almond crust if making one large 9-inch pie add the entire filling to the prepared pie crust.
Next, add a tablespoon of the sugar-free cranberry sauce to each mini cheesecake, and then add the rest of the cheesecake filling to each of the mason jars. Finally, top each mini cheesecake jar with one teaspoon of the keto cranberry sauce.
Allow the cheesecakes to chill in the refrigerator for 15-20 minutes for the best flavor. If making one large pie, make sure you chill the cheesecake for a minimum of 6 hours so that it can be sliced easily. See notes for details.
Store the cheesecake in the refrigerator for up to 5 days.
Notes
You can also make this no-bake keto cheesecake in a 9-inch pie pan. To do so simply press the almond four crust into the pie pan and then add the cheesecake filling. Then top with the cranberry sauce.
If you opt to make this in a pie pan you will need to refrigerate the cheesecake for a minimum of 6-8 hours. So that it slices easier. Otherwise, the filling will not slice properly.
Nutrition Information:
Yield:

12
Serving Size:

1
Amount Per Serving:
Calories:

385
Total Fat:

34.2g
Saturated Fat:

18.2g
Cholesterol:

89mg
Sodium:

160mg
Carbohydrates:

6.9g
Net Carbohydrates:

5g
Fiber:

1.9g
Sugar:

0.2g
Protein:

7.8g